After searching a country known for its wine and pastries, cookbook author Joan Nathan shares recipes collected from the Jewish traditions of France.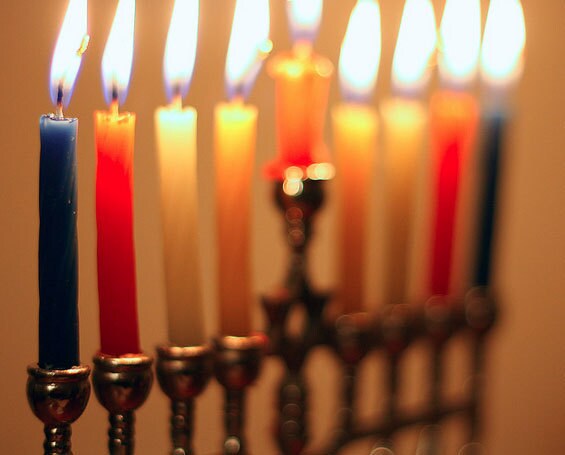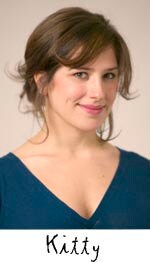 Joan Nathan is the authority on Jewish cookery, so who better to consult on the eve of Hanukkah? Her cookbooks — for which she's won two James Beards and two IACP/ Julia Child Cookbook of the Year Awards — are engrossing, encyclopedic collections. Joan, according to Alice Waters, is a "historian, anthropologist, and extraordinary cook, but above all she is a tireless custodian of a wonderfully rich culture." Joan began work on her latest book,
Quiches, Kugels and Couscous: My Search for Jewish Cooking in France
, the first time she set foot on French soil as an undergraduate studying abroad. Recalling her first impressions, she says "you could see that the buildings were still very sooty," and "the Jewish community, in particular, was repairing their lives after the horror of World War II." When I ask Joan how France celebrates Hanukkah, she explains that "unlike America, Jewish culture in France is slightly undercover, slightly quiet. There are synagogues throughout France and Jewish life is celebrated, but differently." French Jews — an eclectic mix of Eastern European, Alsatian, North African, Spanish — each have "their own traditions." Nonetheless, ever the epicurean, Joan managed to unearth a delicious collection of Hanukkah recipes. Asked to share a favorite from her book, Joan gave three: a buckwheat and onion latke that predates potato latke, a delicious apple cake, and fruit bread from Alsace. Thank you Joan, and Happy Hanukkah to everyone!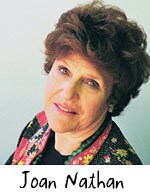 Gâteau de Hannouka (Polish Hanukkah Apple Cake)
Yields 8-10 servings
Danielle Fleischmann bakes this apple cake in the same beat-up rectangular pan that her mother used. Known as a "Jewish apple cake" because oil is substituted for butter, it is called gâteau de Hannouka in France. When Danielle makes the cake, she uses very little batter, half sweet and half tart apples, a combination that makes a really tasty version of this simple Polish cake. Although her mother grated the apples, Danielle cuts them into small chunks. I often make it in a Bundt pan and serve it sprinkled with sugar. 1 cup vegetable oil, plus more for greasing pan 5 apples (3 Fuji and 2 Granny Smith, or any combination of sweet and tart apples), peeled, cored, and cut into ½- inch pieces (about 6 cups) Grated zest and juice of 1 lemon 1/3 cup walnut halves, roughly chopped 1 1/2 teaspoons ground cinnamon 2 cups all-purpose flour 1 teaspoon baking powder 1/8 teaspoon salt 2 tablespoons chopped almonds 1 1/4 cups plus 2 tablespoons sugar 4 large eggs 1/4 teaspoon almond extract Preheat the oven to 350 degrees, and grease a Bundt pan or a 9-by-13-inch baking pan. Toss the apples in a large bowl with the zest and juice of the lemon, the walnuts, and the cinnamon. Pulse together the flour, baking powder, salt, almonds, and 1 1/4 cups of the sugar in the bowl of a food processor fitted with a steel blade. With the food processor running, add the eggs, oil, and almond extract, processing until just mixed. Spoon 1/3 of the batter over the bottom of the pan. Scatter the apples on top, and cover the apples with the remaining batter. Sprinkle the top with the remaining 2 tablespoons sugar (you'll need less if using a Bundt pan). Bake for 45 to 60 minutes, or until golden and cooked through. The cake will take a shorter time to bake in the shallow rectangular pan than in the Bundt pan.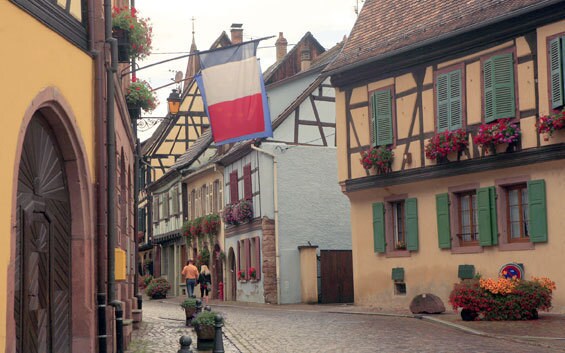 Photo: Courtesy of Kugels, Quiches and Couscous
Hutzel Wecken (Alsatian Hanukkah Fruit Bread)   Yield: 2 Loaves
Most Jews in France prior to the twentieth century used handwritten cookbooks passed down from mother to daughter. Since Alsace-Lorraine was under German occupation between 1871 and 1918, the majority of the Jews living there read German, using many of the dozen or so kosher cookbooks published in Germany in the late nineteenth and early twentieth centuries. Combing through these German books and her mother's handwritten cookbook, Agar Lippmann, a caterer in Lyon, came across a recipe she had been trying to track down for years. Hutzel wecken, which literally means hat or dome-shaped little rolls in German, is a very old Hanukkah and To B'Shevat (the new year of trees) fruitcake rarely made today. I prefer it treated more as bread, sliced very thin and served with cheese or really good butter. My guess is that the peanuts were a later addition. If you don't have all the different dried fruits and nuts, just use what you have. The recipe is very flexible. Once, when I made it for a party, some of the guests liked it so much that, unbeknownst to me, they took home little slices hidden in paper napkins for their breakfast! 2 cups chopped dried pears 1 cup chopped dried pitted plums 1 cup golden raisins 1 cup dried currants 1 cup roughly chopped dried figs 1 cup roughly chopped pitted dates 1/2 cup roughly chopped walnuts 1/3 cup salted peanuts 1/3 cup roughly chopped hazelnuts 1/3 cup roughly chopped almonds Grated zest of 1 orange Grated zest of 1 lemon 1/4 cup kirsch 1 tablespoon active dry yeast 2 1/2 to 3 cups all-purpose flour 2 tablespoons plus 1/4 cup granulated sugar 1 teaspoon salt 6 tablespoons confectioners' sugar (optional) Put the pears and plums in a saucepan with water to cover by an inch. Bring the water to a boil, and simmer for 2 to 3 minutes, or until soft. Drain, reserving both the fruit and the liquid. Toss the pears and plums in a large bowl with the raisins, currants, figs, dates, walnuts, peanuts, hazelnuts, almonds, orange zest, and lemon zest. Add the kirsch, and toss again. In a separate bowl, dissolve the yeast in 1/2 cup of the reserved fruit liquid, and then add 1/2 cup of the flour, and 2 tablespoons of the sugar. Cover, and let rise for 1 hour. Stir in the remaining 2 cups flour, 1/4 cup sugar, and the salt. Knead the dough in the bowl of a standing mixer with a dough hook. Add the fruits and nuts, and, using a low setting, slowly stir into the dough. When everything is incorporated, turn the dough out onto a heavily floured surface, incorporating enough more flour to make the dough smooth and elastic. Even so, it will be a wet dough. Shape into a large ball, put in a greased bowl, cover with plastic wrap, and let the dough rest for about 1 hour. Preheat the oven to 400 degrees, and line a baking sheet with parchment paper. Divide the dough into two pieces. Form each piece into a round ball, and put both on the baking sheet. Let rest for 20 minutes. Bake, turning the temperature down to 375 degrees after 20 minutes, until the crust is golden and the dough is cooked through, 40 to 45 minutes. If you want, while the breads are baking, make a glaze by whisking together 1/2 cup of the fruit water and the confectioners' sugar. As soon as the breads come out of the oven, spoon the glaze over them. Serve warm or at room temperature.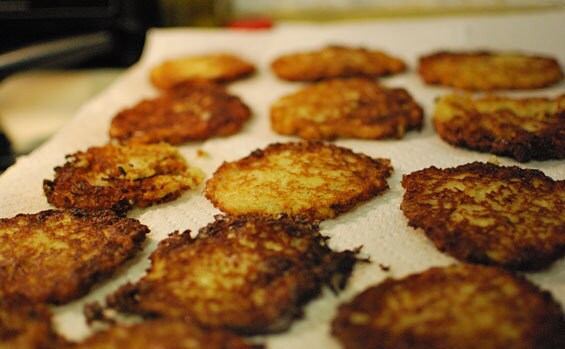 Photo: Latkes by slgckgc
Gretchenes Latkes (Buckwheat Onion Latkes) Yield: 8 Latkes
People often ask me what kind of latkes were eaten before potatoes came to the Old World from the New. This onion pancake gives us a taste of that past. Buckwheat, called farine aux Sarrazins or blé noir in French, is used for this recipe. Although rendered goose fat was traditionally the oil used in Alsace and elsewhere in Europe, oils made from safflower, walnuts, and other nuts and seeds were also used, probably pressed by the farmers who brought them to markets where they were sold. The recipe, although attributed as Alsatian in one cookbook, is clearly from eastern Europe, as the word "gretchenes" means buckwheat in Polish. 1 cup buckwheat flour 1 teaspoon salt 1 teaspoon baking powder 2 large eggs 2 cups grated onions (about 2 medium) Vegetable oil for frying Sour cream or applesauce for garnish Stir the flour, salt, and baking powder together in a small bowl. Beat in the eggs, mixing well. Then stir in the onions. Heat a nonstick frying pan and add a film of oil. Ladle about 2 tablespoons of the flour mixture into the frying pan and heat, frying until golden, then flip and cook the second side. Eat alone or with sour cream or applesauce.