by Rachel Mosely
Why settle for eating your veggies when you can deck out your home, closet, and jewelry box with standout designs inspired by autumn's bounty?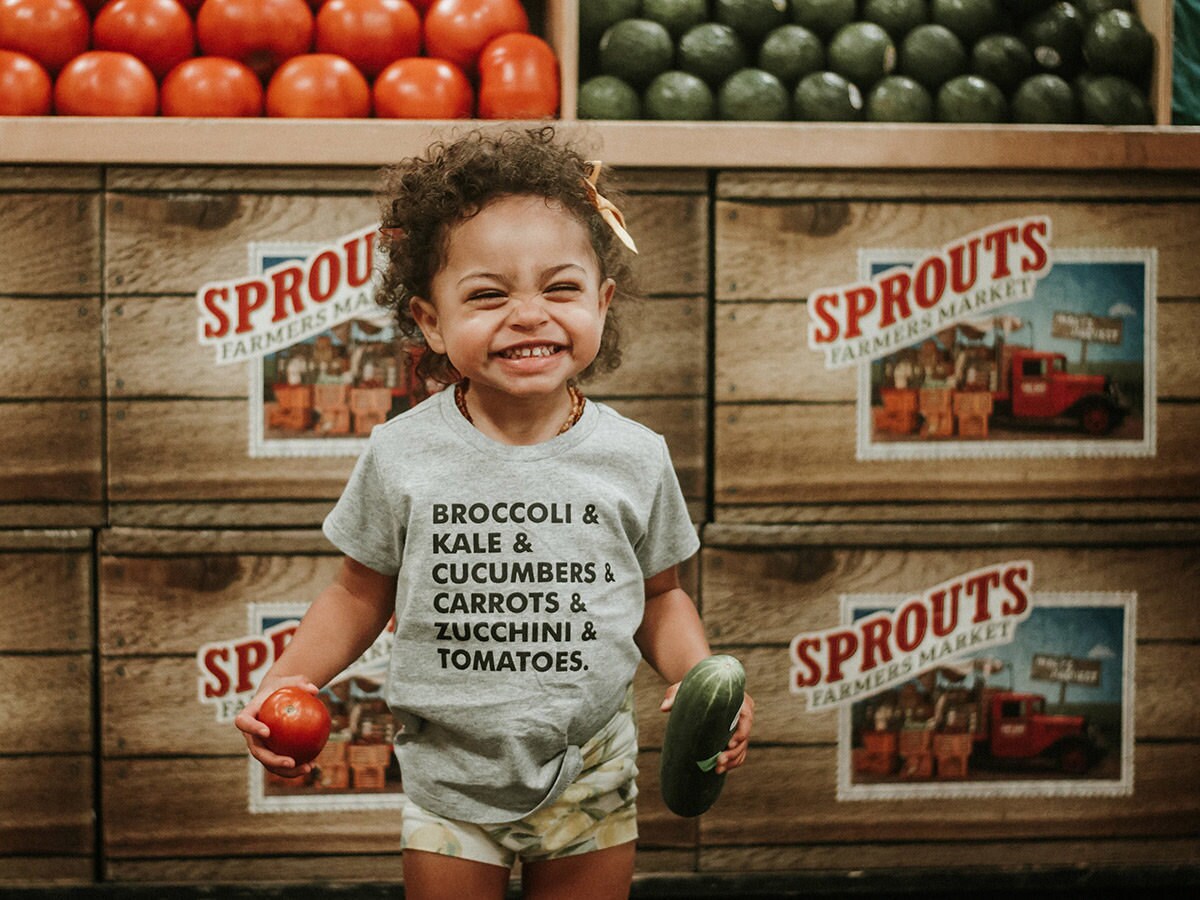 Somewhere between the arrival of kale chips in vending machines and the restaurant-menu colonization of cauliflower steaks, one thing became abundantly clear: Veggies are
cool
. And not just in
back-to-school
lunch boxes or carefully curated salad bowls. This
harvest season
, our favorite fruits and vegetables are showing up on everything from
measuring spoons
to plush kids'
toys
 to 
socks
—to totally delicious effect. For proof, look no further than the veritable feast of produce-themed swag propagating on Etsy, and
shop fall finds that look just as good as the veggies that inspired them.
For your kitchen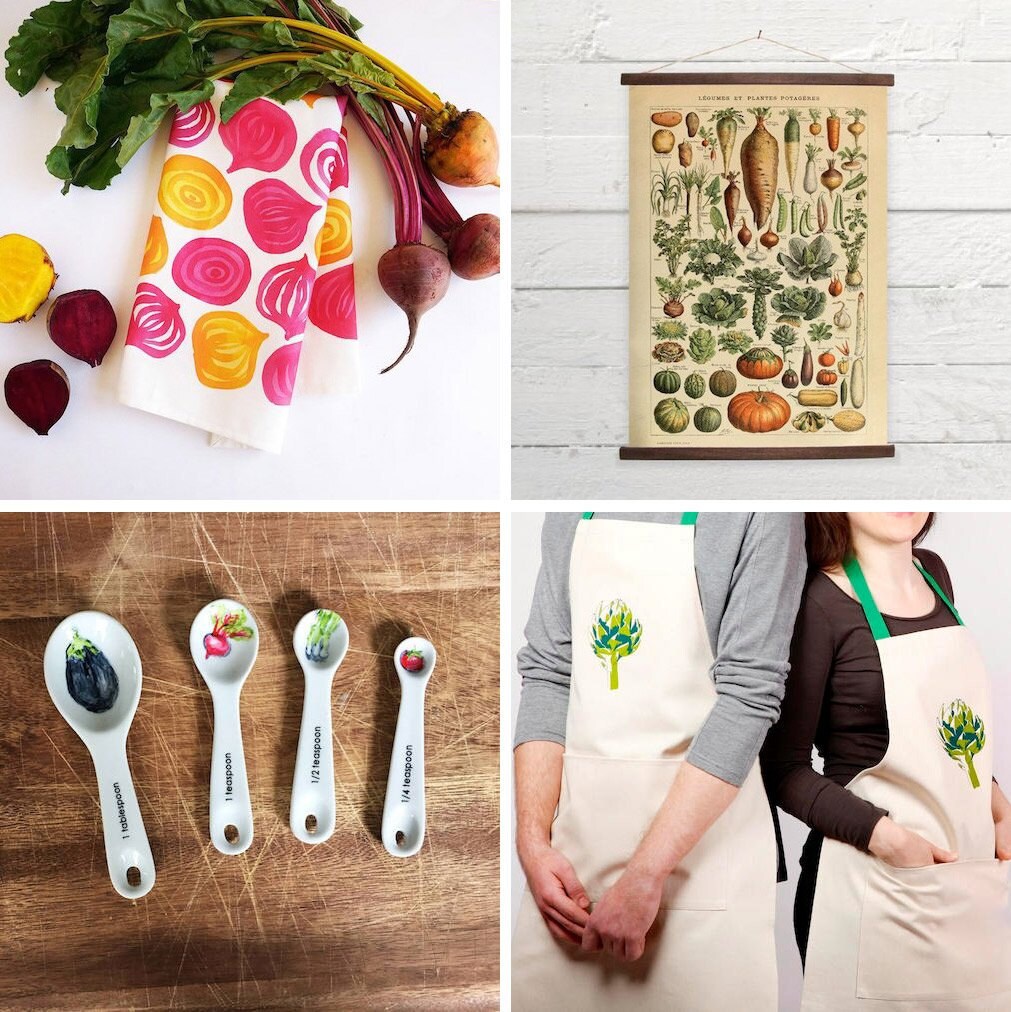 >
Whether you've got a lush backyard vegetable patch or just a windowsill crowded with potted herbs, you can channel your inner farmer at home, thanks to a new crop of illustrated kitchen tools and accents. Think
measuring spoons
,
aprons
, and
dish towels 
updated with a seasonal smattering of eggplants, artichokes, and beets. Toss in a vintage-inspired
vegetable wall chart
for good measure, and you'll really be cooking.
For your closet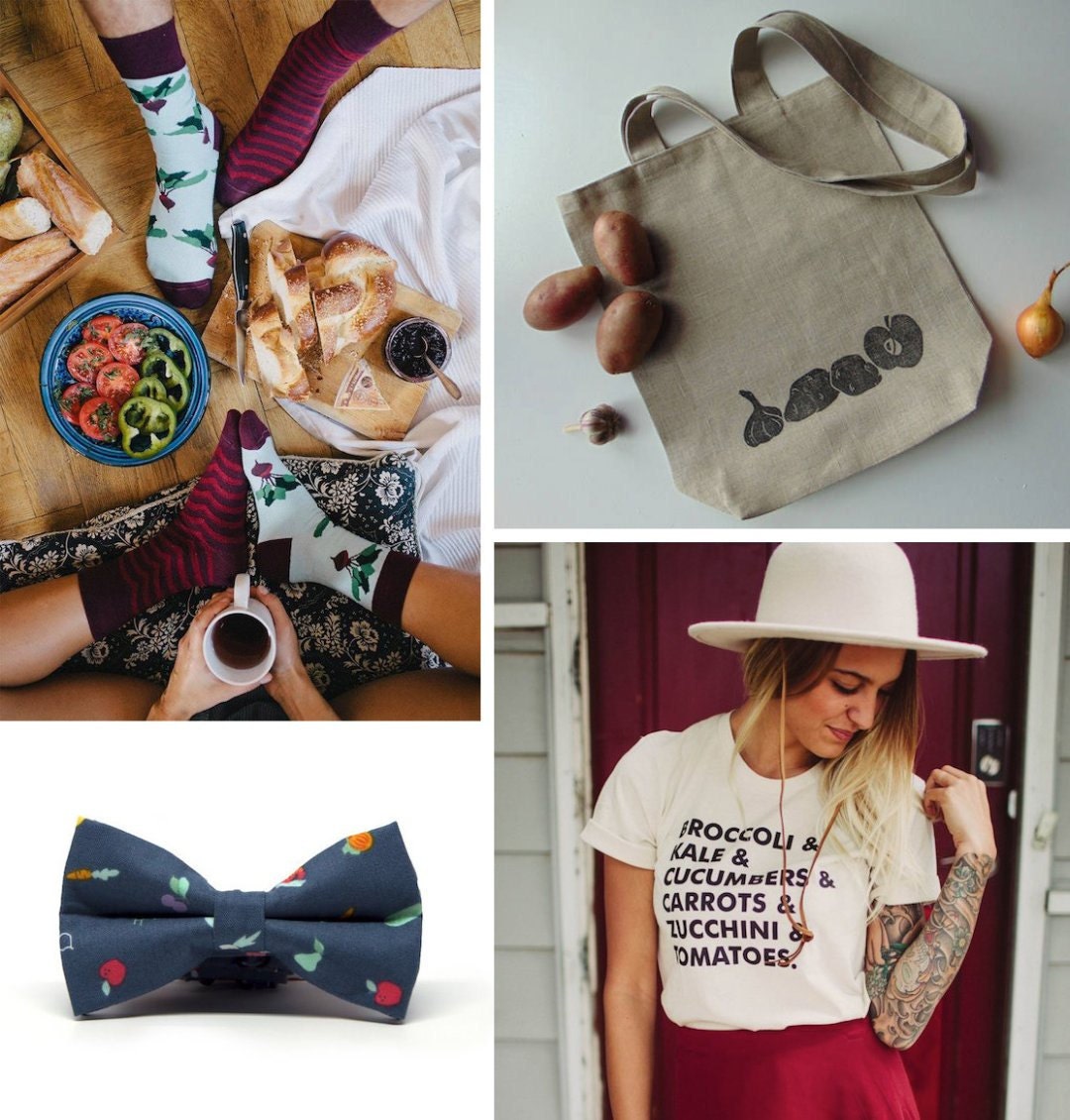 >
It's not just the autumnal hues of pumpkins, squash, and pomegranates that are
making their mark on fashion
this year. Designers on Etsy have discovered that food-themed prints, messages, and motifs also lend themselves organically to closet staples like socks,
totes
, and
bow ties. 
One fresh find we were particularly delighted to unearth? A cheeky
typographic tee
that reads like a go-to farmer's market shopping list.
For your kiddo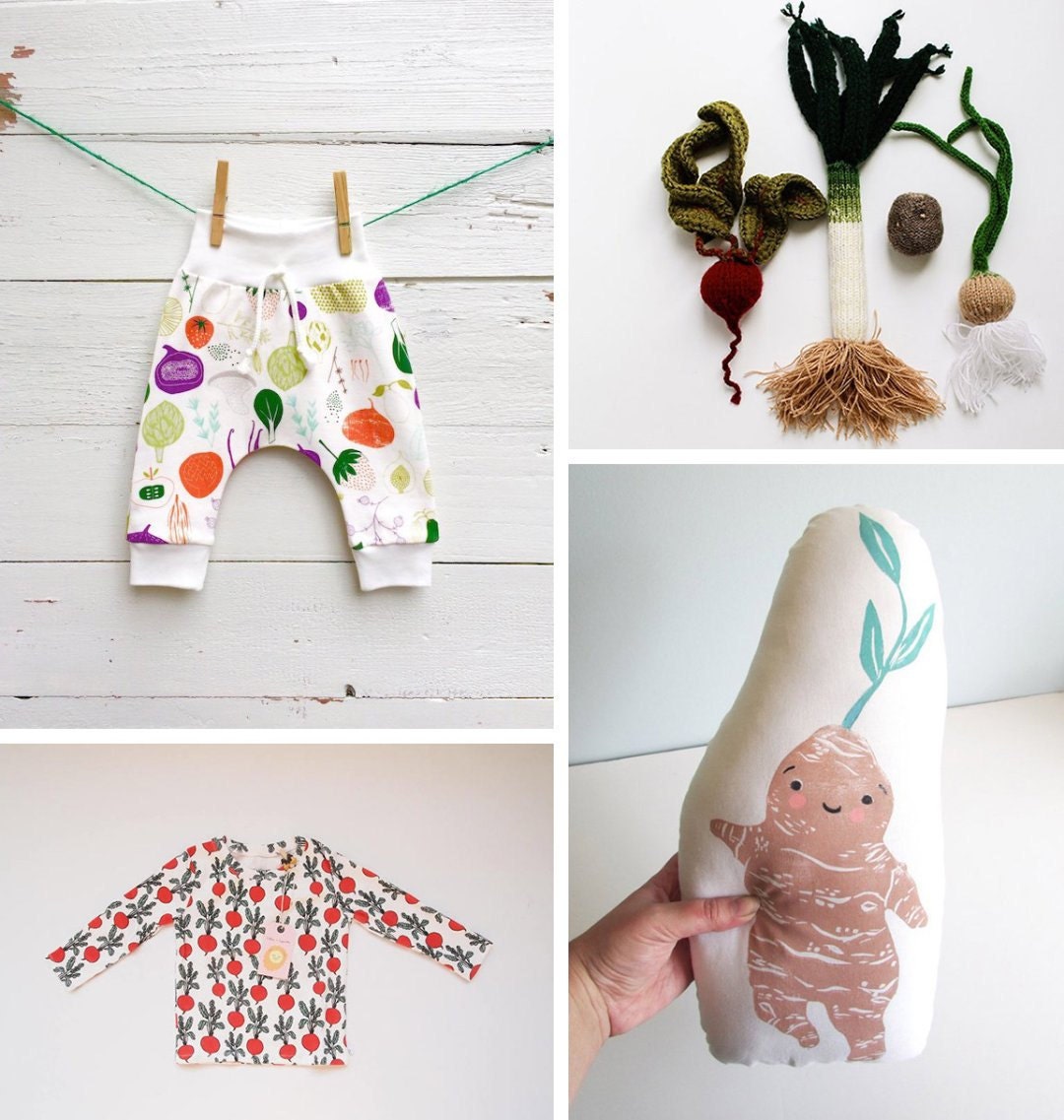 >
Remember all those childhood admonishments about playing with your food? There's a new school of thought in town, and it's decidedly hands-on. Easily recognizable forms and inviting hues make harvest vegetables a smart pick for everything from
educational toy sets
to
playful pillows
and even
clothing
. Bonus: After forming a positive association between produce and playtime, your tot may start begging for second helpings of healthy sides instead of avoiding them at all costs.
For your jewelry box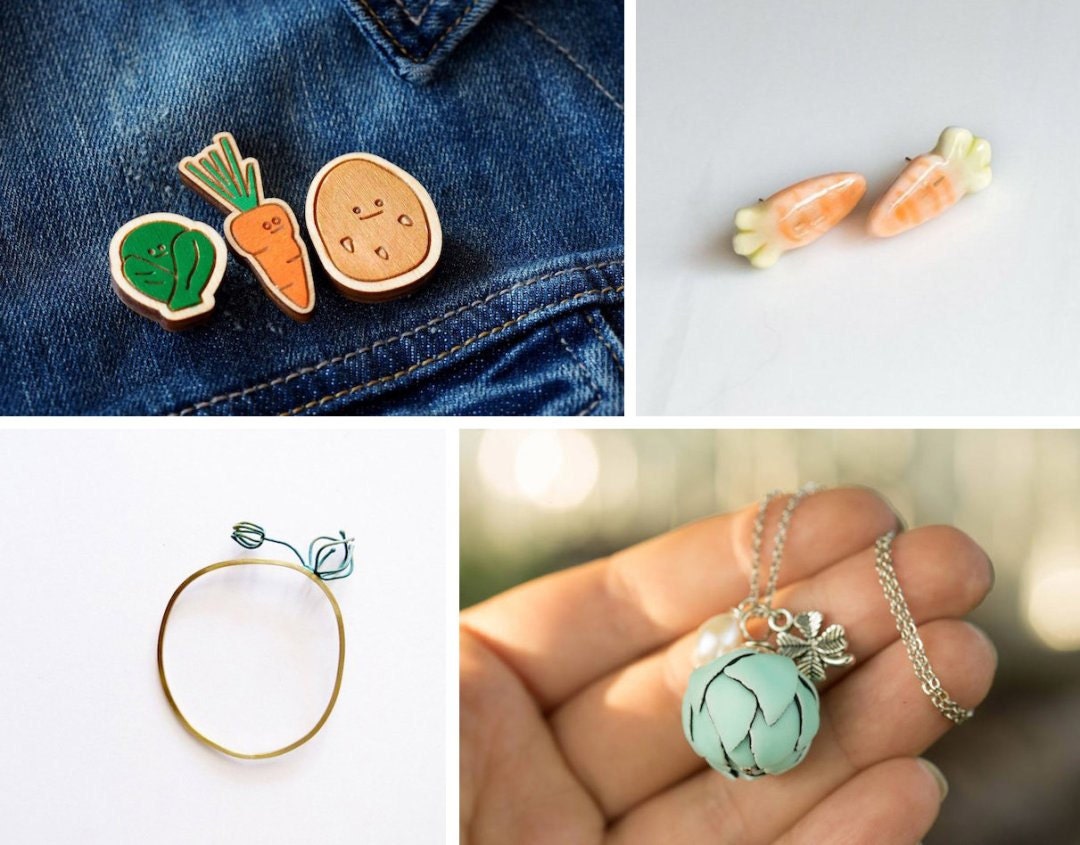 >
If you've ever compared an heirloom carrot with its leafy top intact and a peeled and pared baby variety in a plastic pouch, you know: There's no one way to prepare a vegetable. And there's no one way to wear produce-inspired jewelry, either. Whether you select a delicately sculpted polymer clay 
artichoke pendant
to add an elevated twist to your favorite fall look, or opt for a cartoonishly cute garden-fresh medley of
brooches
, there's something on Etsy for every jewelry taste.