by Katy Svehaug
Festive holiday cards designed specifically with the unattached in mind.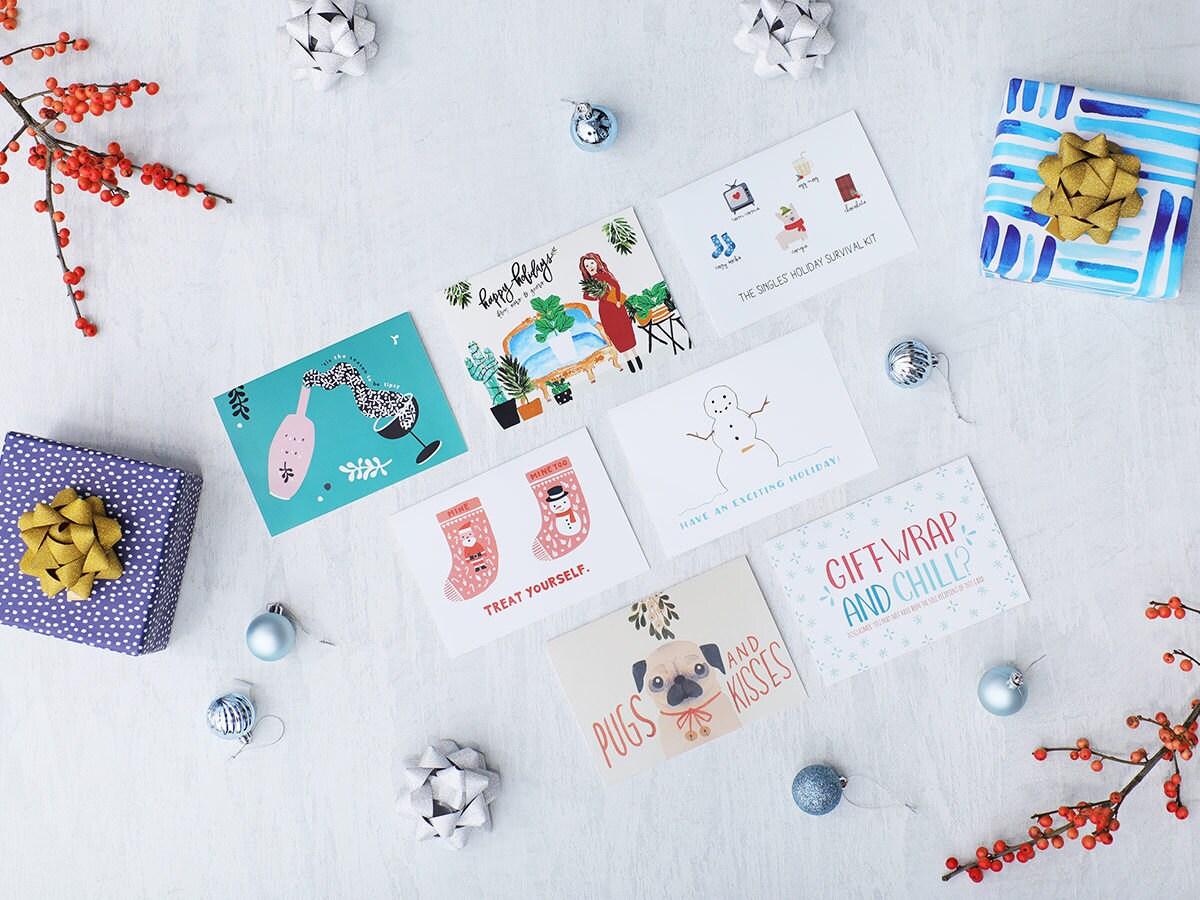 Ah, the holidays: that glorious time of year when familiar carols fill the air and bulk-printed family-portrait postcards fill your mailbox. Because we believe that everyone—whether they're flying solo or happily co-habitating, child-free or raising a small army of offspring—deserves
a memorable holiday card
to send, we partnered with Match.com and a handful of talented Etsy sellers to bring you festive cards designed specifically with the unattached in mind. Read on to find the "singles greetings" that most matches your mood—they'll deliver a much-needed break from the coordinated-Christmas-pajamas monotony in every mailbox they reach.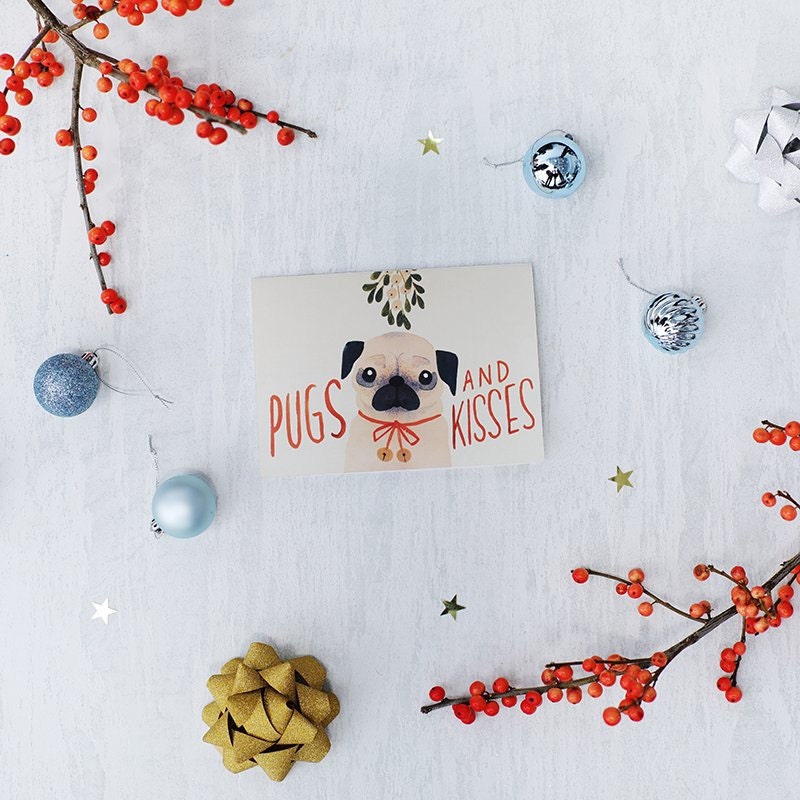 >
Finally, the perfect excuse to leave the mistletoe up all year. Deliver a thrill for
dog lovers
and quipsters alike with this nostalgic holiday card from Portland-based studio
Quill and Fox
. Founder Yas Imamura's charming, storybook-style painted illustrations are downright frame-worthy.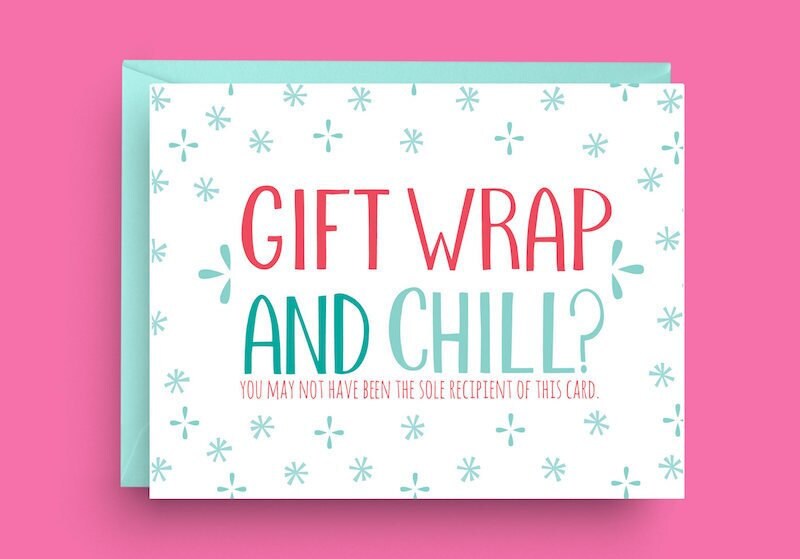 >
Looking for a holiday card that's topical, flirty, and still fridge-appropriate? Ditch the snooze-inducing boxed set and leave a lasting impression with a design from New York City-based studio
Nicole Marie Paperie
. A master of both bright, whimsical illustrations and witty wordplay, founder Nicole Alesi creates colorful cards that will leave you saying, "
thanks a lox
."
>
Plant parents, unite! Florida illustrator
Shannon Kirsten
celebrates a different take on festive foliage with her chic, hand-painted designs. Bonus: Shannon's cards double as friendly reminders to keep your potted companions well hydrated between all those office parties and open houses.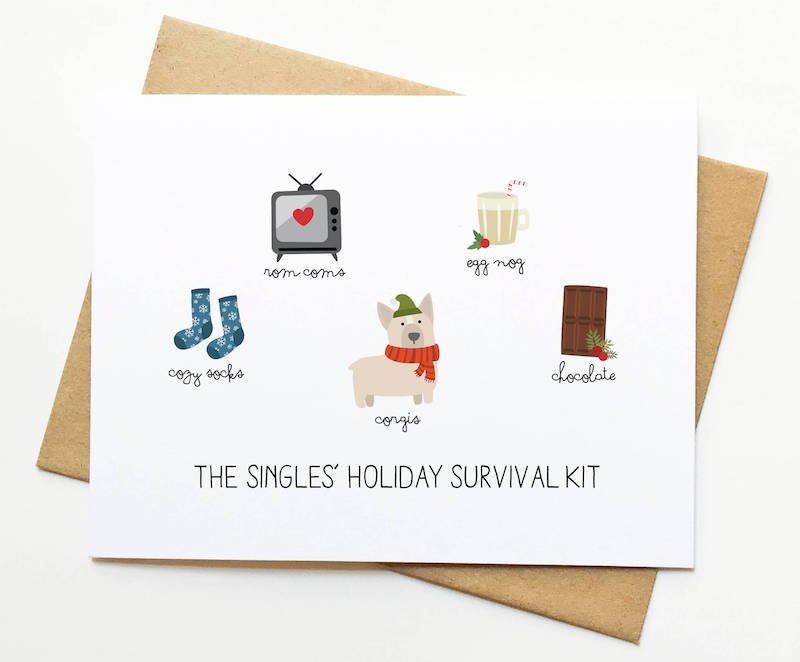 >
Chocolate? Check. Egg nog? Mmhmm. Cuddly corgis? Yes, please. When it comes to holiday essentials, Christina Nguyen and Richard Lin of Irvine, California-based design shop
Le Trango
definitely have their priorities straight—and their playful illustration style down pat. (You can also find their distinctive drawings of 
llamas
,
sushi rolls, 
and
pizza-eating pandas
on giftable goodies like totes, notepads, and baby onesies year-round.)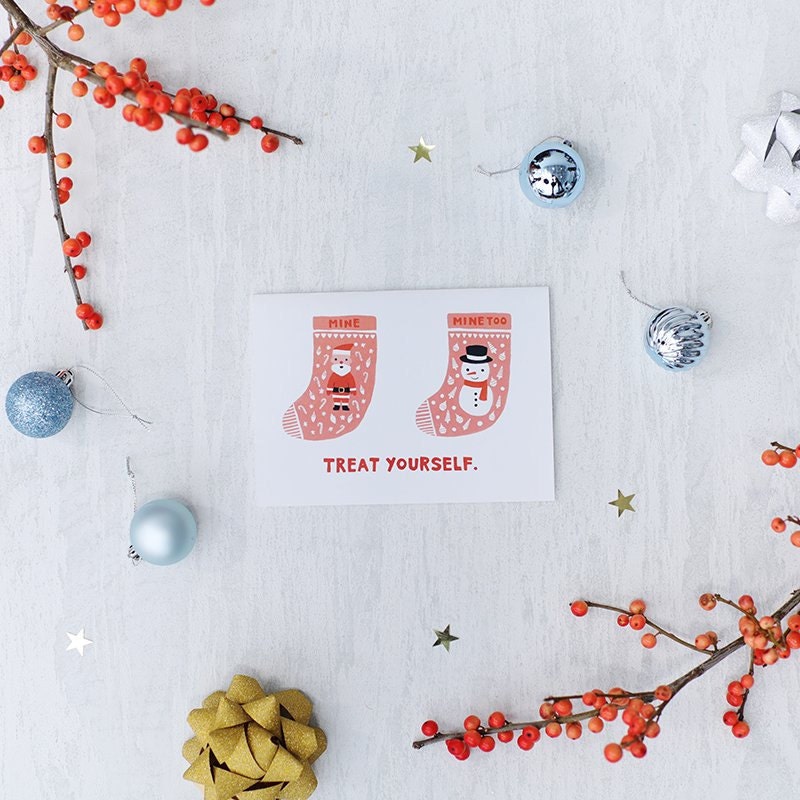 >
Being single in December means never having to pass the pie or share the sugar cookies. Whether you've got a major sweet tooth or an (entirely understandable) obsession with
Parks and Rec
, this clever design from
Say Something Cards
offers unfailing encouragement for a season of indulgence. Based in San Jose, California, illustrator Chien-Yu Chen prides himself on creating heartwarming watercolor designs with a modern, minimalist feel.
>
Heat things up no matter the weather with this frisky missive from Muskego, Wisconsin-based designer Tara Scheuerman, whose
Cracked Designs
cards range from PG-13 designs that will make old college friends laugh out loud to "
cheese-y" illustrations
with sweeter sentiments.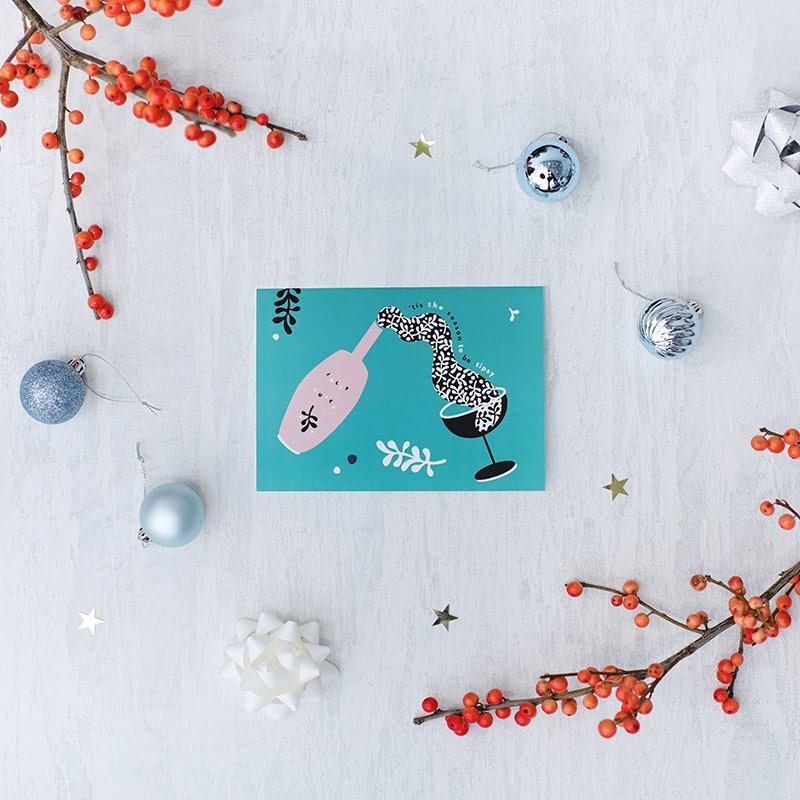 >
Break out the bubbly and raise a glass to a retro-inspired design from Brooklyn creative studio
My Darlin'
. Channeling a
Mad Men
-esque aesthetic across a wide variety of paper goods and homewares, founder Priyanka Batra perfectly captures the giddy romance of the holidays—and serves it up with an irreverent twist. (It's the style to save for the hippest recipients on your list.)