by Mary Kinney
Add some sparkle and heart to your seasonal celebrations with these meaningful accents and hands-on activities.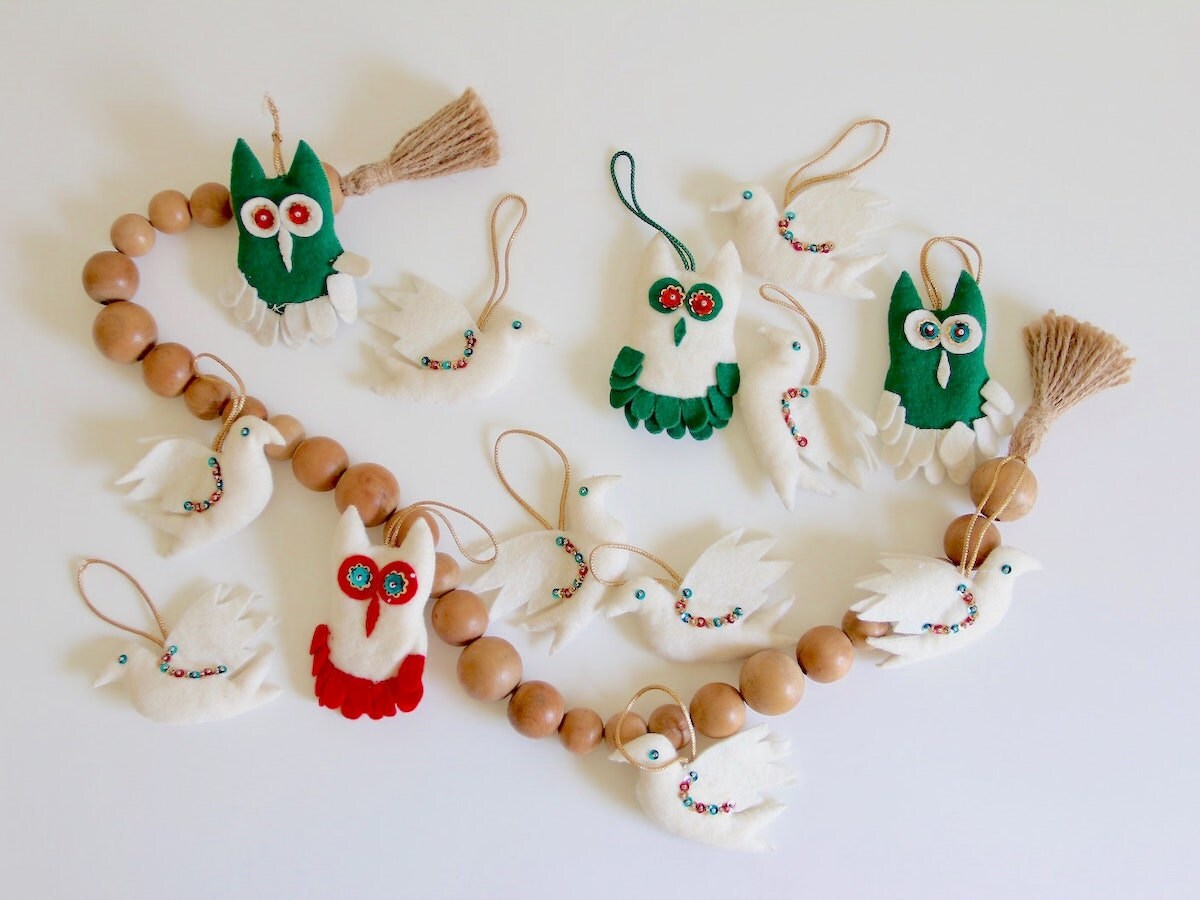 As the season of chunky knits and hot cocoa draws near, that's our annual cue to slow down, cozy up, and take a moment to appreciate the things that matter most to us. And while we prepare to reunite with family and friends for the holidays, one big takeaway from this past year is the value of togetherness. "People are looking forward to creating new, lasting memories with loved ones," says Etsy Trend Expert Dayna Isom Johnson. "It's an opportunity to be super purposeful about how we celebrate, and make considered choices about who and what we surround ourselves with." One simple way to cultivate an intentional atmosphere at home? Be extra-mindful about your festive approach. Whether you hope to create a joyful space with merry and bright pops of color, or you'd like to incorporate natural elements to keep your gatherings more grounded, we've rounded up six holiday decorating and entertaining ideas to help make your season more memorable, more meaningful, and more you.
Pops of color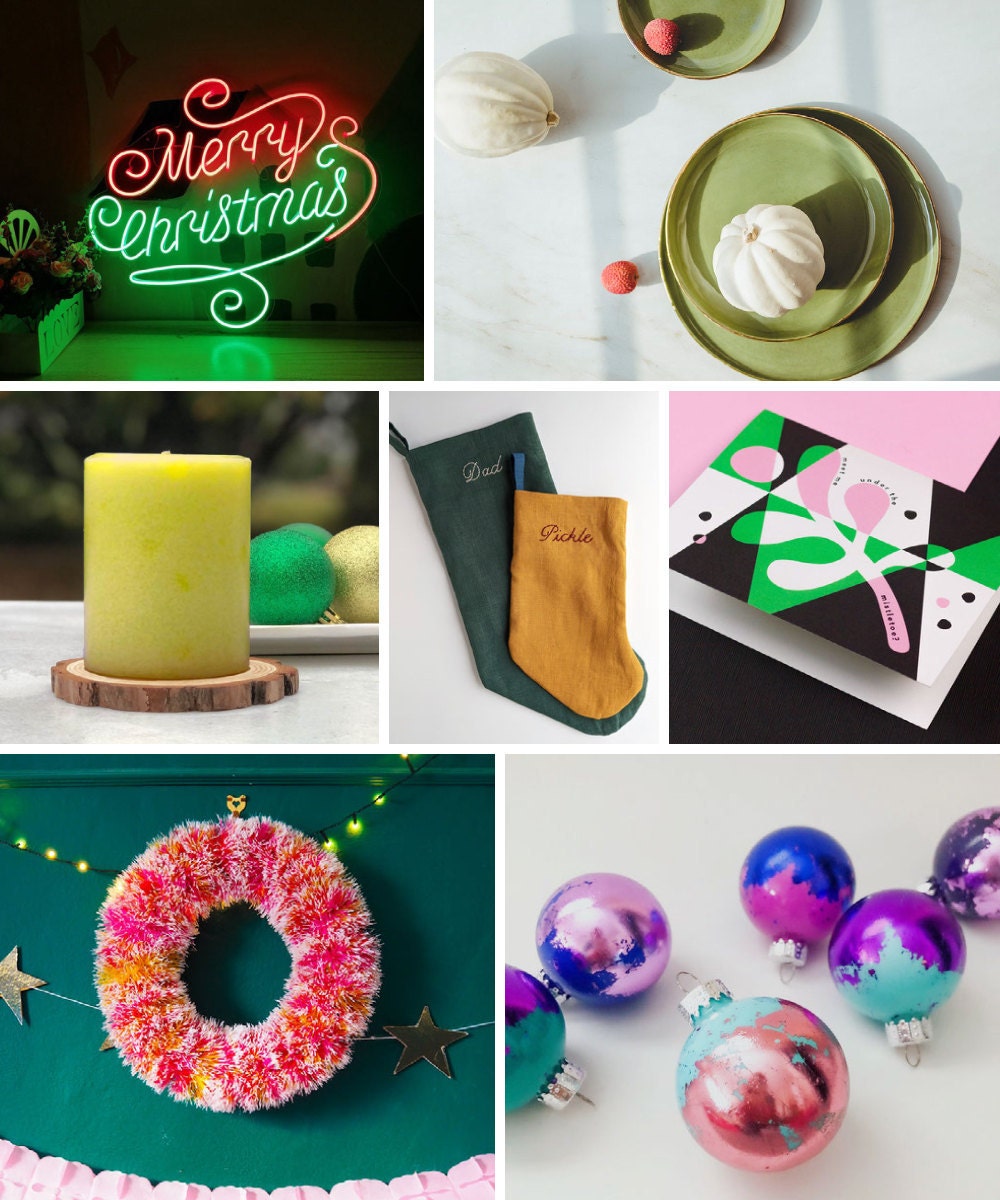 If you could use a little bit of extra cheer this time of year, then consider putting your own fresh twist on the classic holiday palette. You can tone things down a tad by swapping reds for rosy pastels, or dial up the drama by selecting rich, enchanting jewel tones for your stockings and ornaments. "Trying an alternative color scheme can be a great way to stay true to your year-round aesthetic when decorating," Dayna says. "Personally, I'm loving hues that bring in a little of that softness and warmth that many of us are craving." There's no right or wrong shade to incorporate—whether you're drawn to a playful pink tinsel wreath for your door or an eye-catching neon sign for your sitting area—just bring your own style and energy, and your home, in turn, will feel warm, welcoming, and well-coordinated.
Show-stopping table settings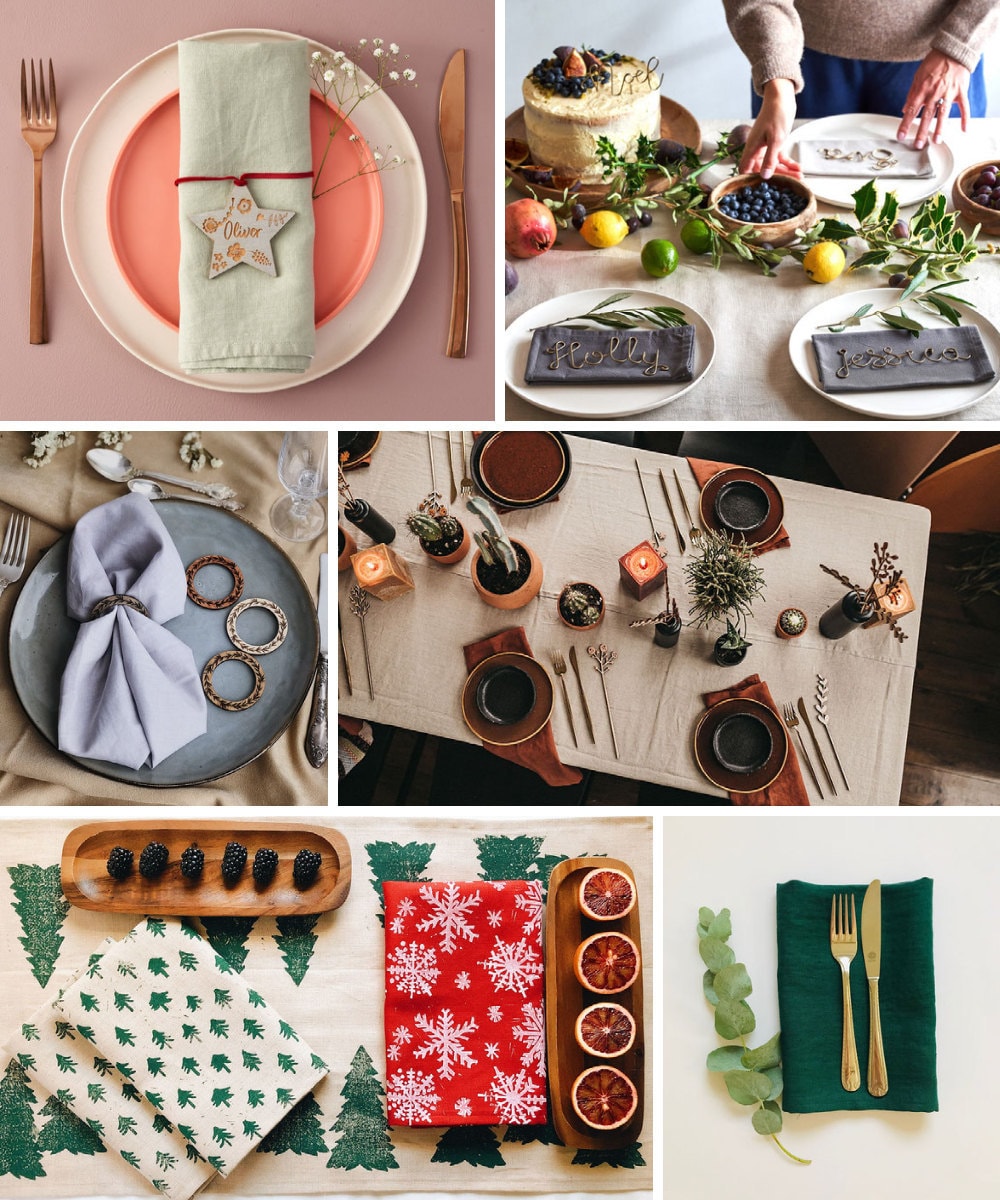 "Sharing a meal is often the heart of a holiday gathering," Dayna says. "It's the tradition that draws us all together." This year, to bring the focus of our festivities back to the family feast, we're paying special attention to our presentation and our plating. "Setting an appetizing scene starts with setting the table," Dayna explains—and while we love a set of heirloom ceramic serveware, the real deliciousness is in the details, from personalized place cards to hand-engraved napkin rings. Lay out a rustic runner to give your ham a homey backdrop, or drape a eucalyptus garland between dishes to add extra elegance. Prefer a more minimalist arrangement? Stick to a soft linen tablecloth and let your famous pumpkin pie serve as your centerpiece.
Checkered patterns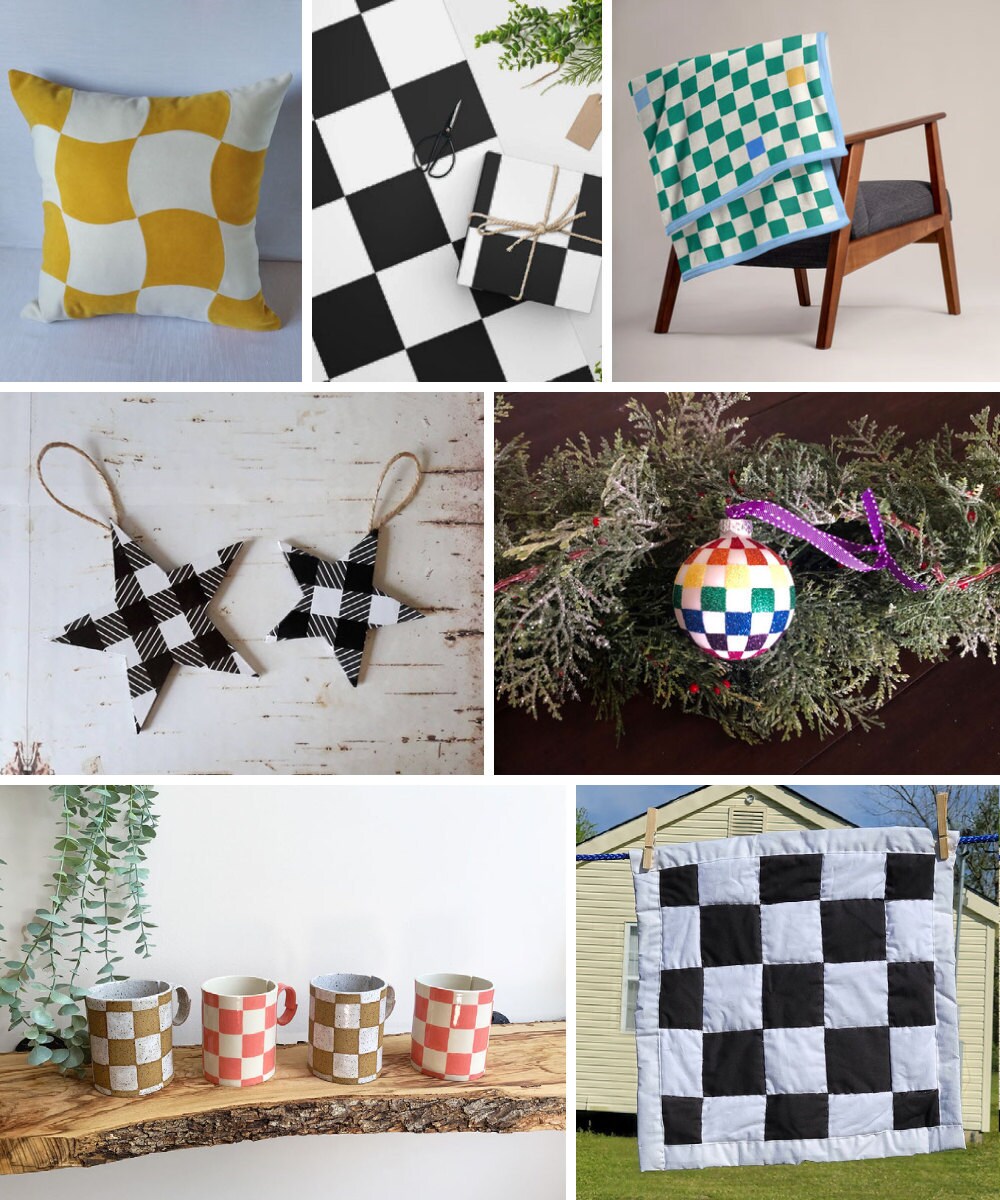 True, checkerboard designs have been popping up all year long on everything from tea towels and throw pillows to clay earrings and crocheted bags. But we happen to think there's something about the pattern that translates beautifully to our holiday decor, too. Perhaps it's the nostalgia we have for cozy checkered quilts and playing board games, or its resemblance to classic buffalo plaid, but somehow those bold blocks of color remind us of simpler times spent with family and friends. Pick high-contrast black and white prints for seasonal swag like ornaments and gift wrap, or opt for unexpected shades of red and green on accent pieces like coffee mugs and throw pillows. "Whether you're decorating, getting dressed, or wrapping gifts, the possibilities are endless!" Dayna says.
Natural accents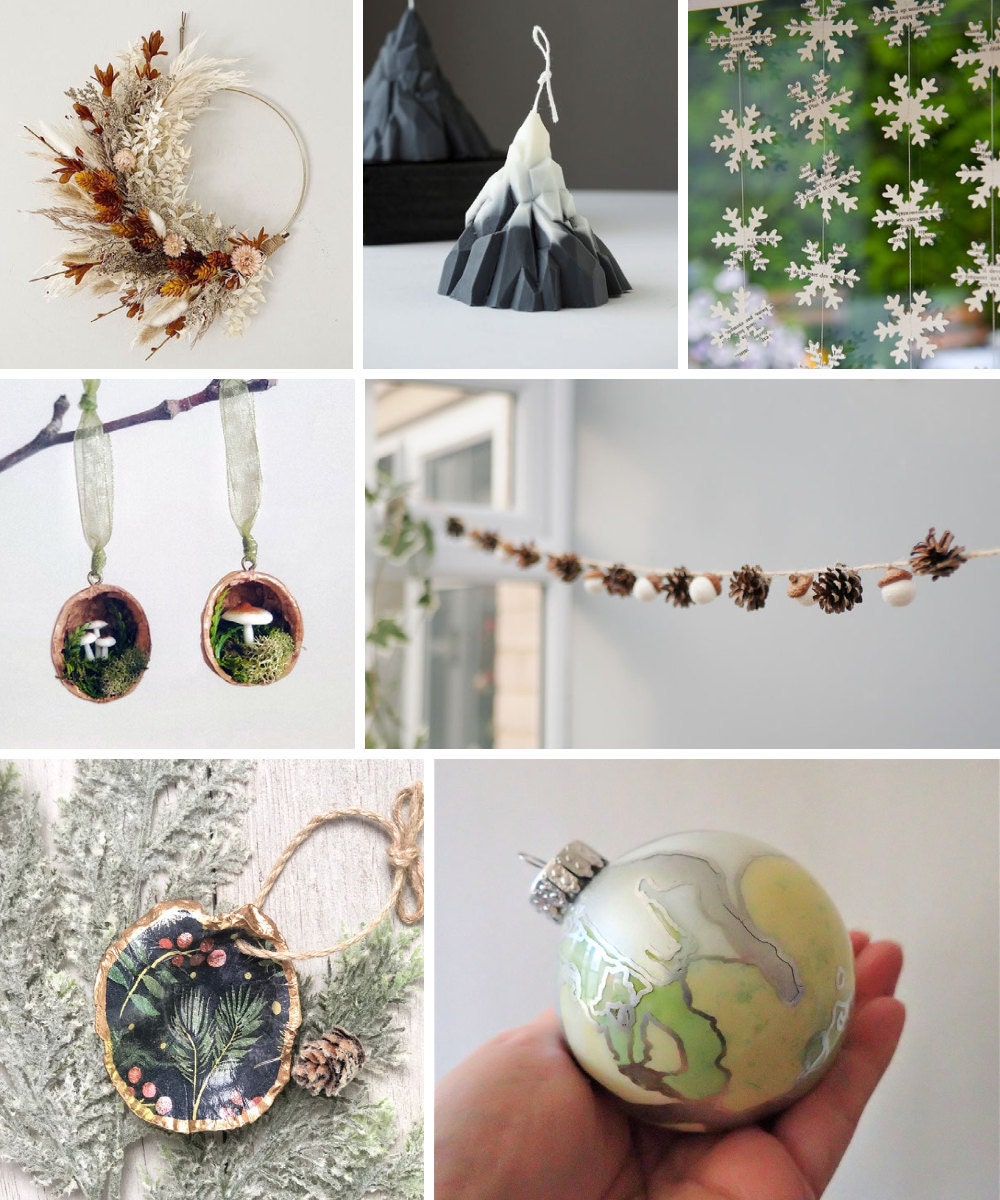 "Many of us spent the last year turning to the great outdoors for a calming escape," Dayna says. "So it's no surprise that we're trying to carry those vibes inside for the winter." To create your own at-home wonderland that's naturally soothing and serene, incorporate earthy elements and textures in your trimmings. Dried flower bouquets and wreaths will lend your setup a rustic touch and last longer than the fresh-cut variety, while ornaments shaped like mushrooms and all manner of woodland creatures will transform your tree into your own mini-enchanted forest. And if you really want to show your reverence for greenscapes, consider curating with eco-conscious materials like recycled paper snowflakes and tiny pinecone garlands.
Poignant pins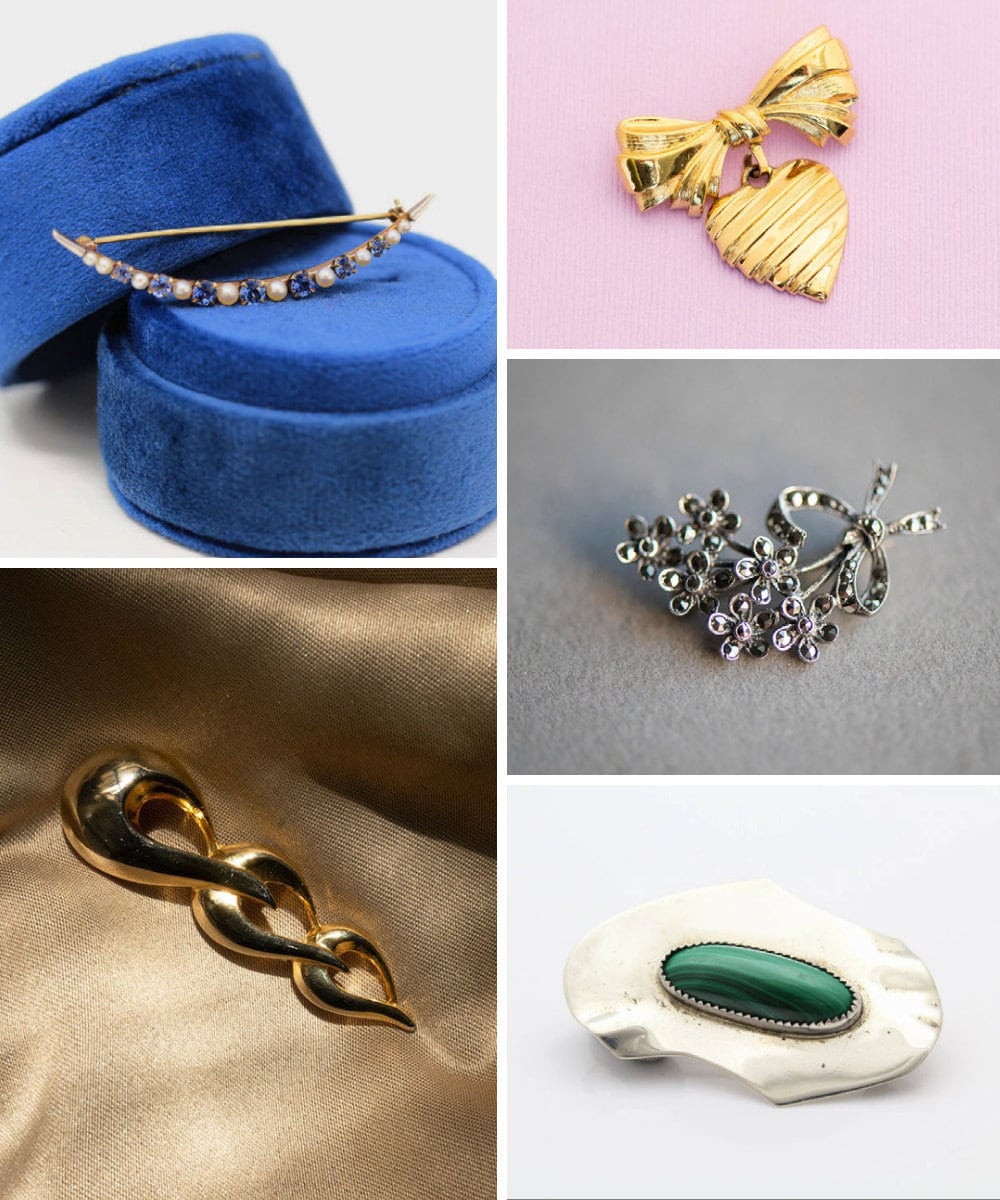 Decorating intentionally doesn't have to end when all the halls are decked and the final bauble is hung. In fact, half the fun of spreading cheer this time of year is in how you choose to ornament yourself—especially if you plan on playing host. Our favorite pick for pinning on some festive flair? A good old-fashioned brooch. "Not only do vintage brooches add some unexpected sparkle to your ensemble, they're wonderful conversation starters," Dayna says. "Every piece comes with its own story." Maybe yours was worn by a flapper in the 1920s or has a personal engraving from over 100 years ago. No matter which tiny tribute you decide to affix to your collar or lapel—from ornate silver florals to stunning stone pendants—each previously loved pin is a great way to honor and preserve a piece of the past, and look positively fab doing so.
Unplugged activities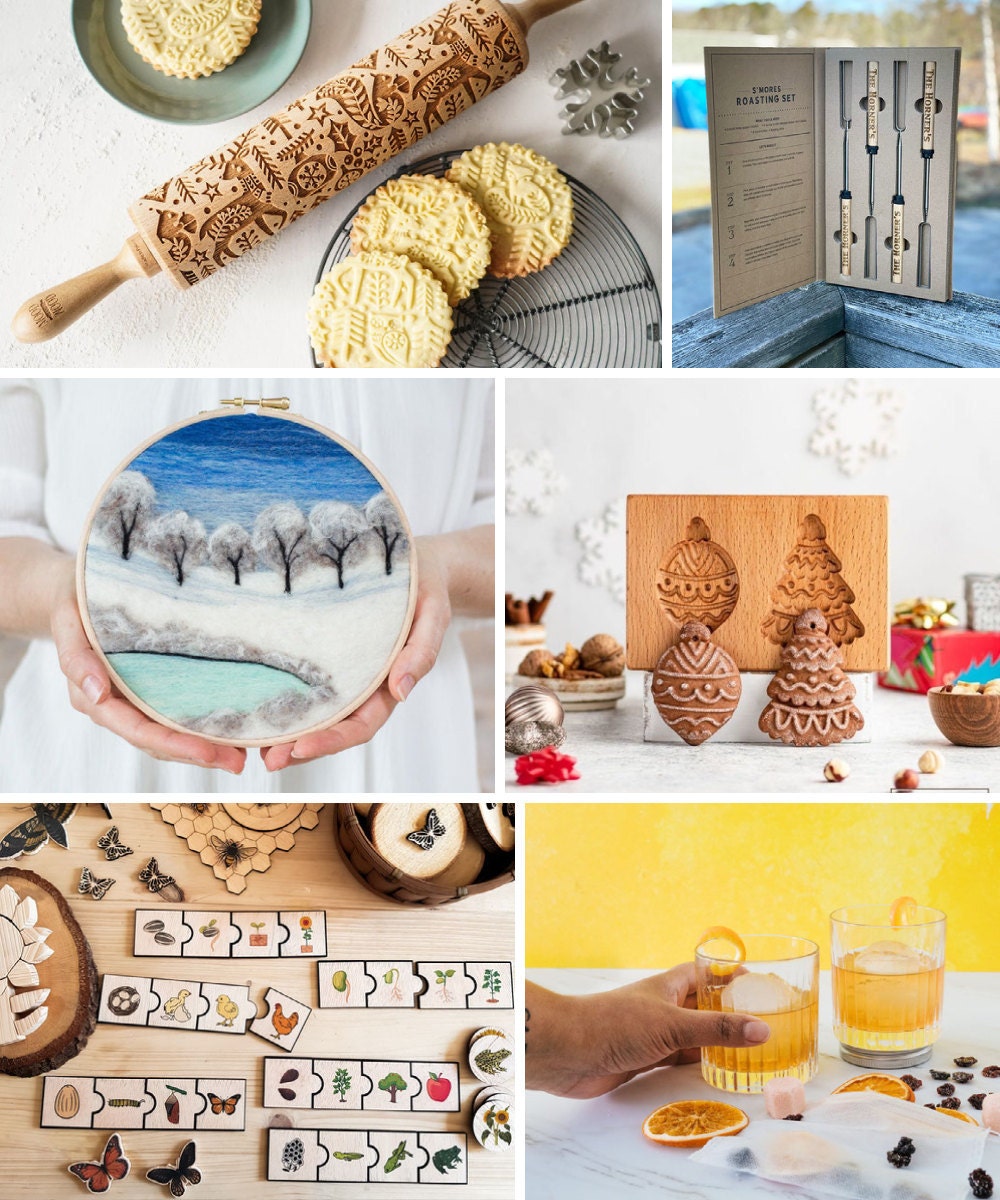 By the end of the year, suffice it to say we're all ready to log off and do a bit of escaping. And whether you're spending your holiday off grid in a woodsy cabin or planning a creative family staycation, the key to making more meaningful memories is to set aside time for bonding. "'Tis the season to prioritize stress-free, easy downtime with your loved ones," Dayna says. "Think family-friendly activities, hot cocoa by the fireplace, backyard s'mores, and a whole lot of baking." Create new traditions with a fresh recipe and a holiday-themed rolling pin, or shake things up and play bartender with a cocktail infusion kit. No matter the preferred pursuits of your crew—be it a needle felting project or unplugging with a puzzle—a group activity can be a great excuse to gather everyone in the same room and make the most of your time together.