by Katie Hawley
Discover one-of-a-kind presents for everyone on your list.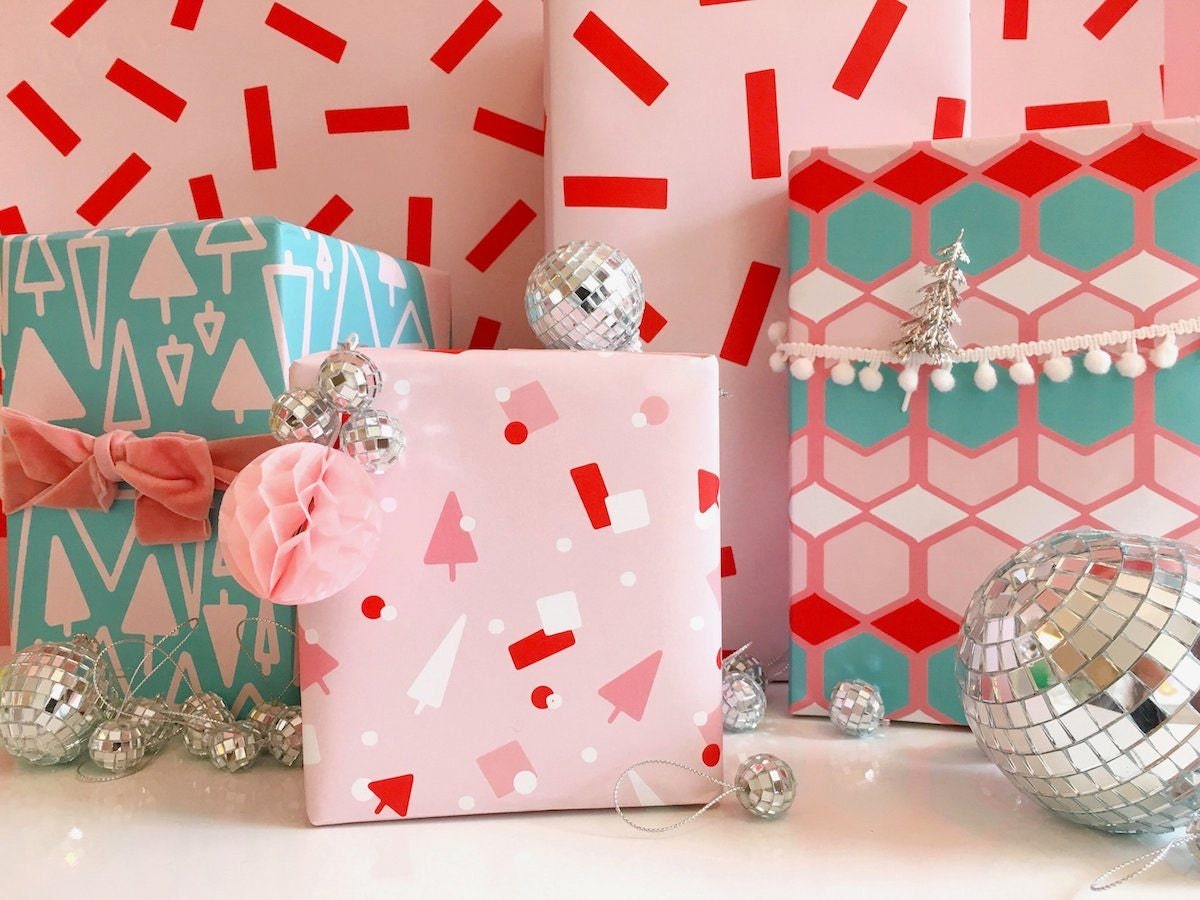 A
favorite family dish
steaming on the table. Great-grandma's menorah perched high atop the mantel. The macaroni-adorned ornament you plastered together in pre-K, making its annual return to the Douglas fir. The holidays are filled with sentimentality and tradition—and this season, the most
popular presents
under the tree are following suit. "Gifts this year are all about nostalgia," says Etsy Trend Expert Dayna Isom Johnson. "We're seeing a return to all things retro, from
vintage toys
to mid-century gift wrap, reminding us of the holiday celebrations of our childhoods." And Etsy sellers are interpreting the timelessness trend in loads of imaginative, gift-worthy ways: no-cords-required games that encourage good old-fashioned quality time, custom family portraits with a modern twist, and even wilt-proof "plants" that will please through all seasons. To help you get started, we've rounded up six of the top trending gift ideas on the holiday scene—plus four blow-your-mind-creative options for wrapping. Happy holidays!
Gifts
Unplugged activities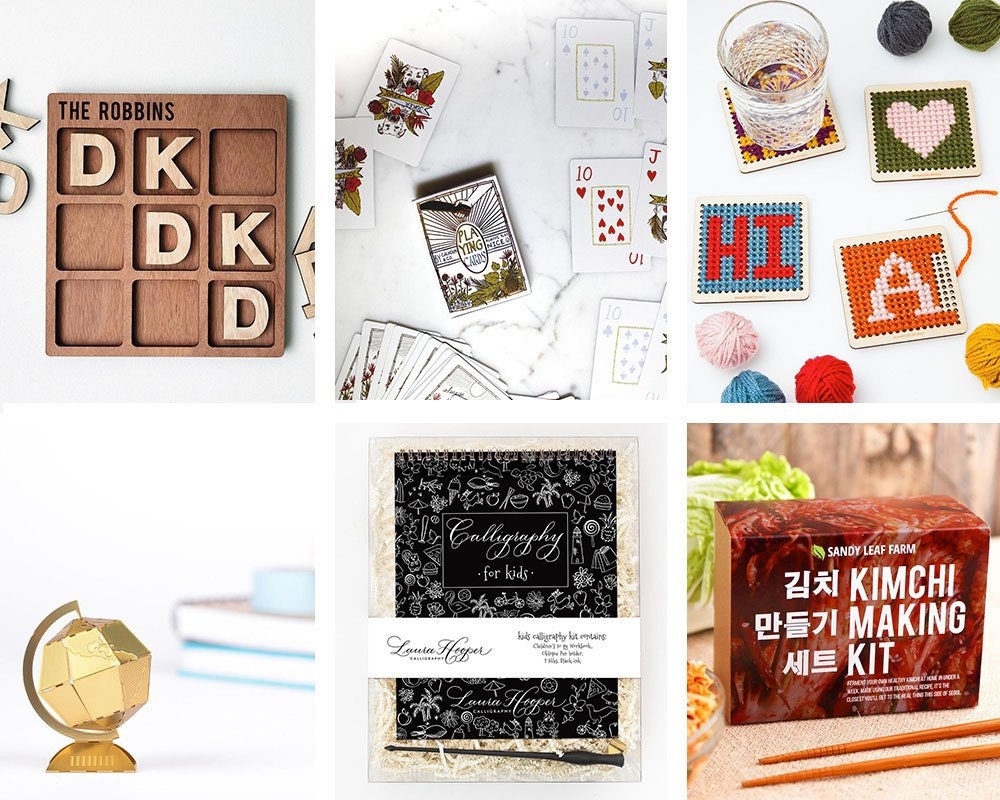 >
"Remember hanging out with your family and playing hours of board games on end?" asks Dayna. "Those days are back." So pick up an interactive present you can enjoy together
without
a cell phone in hand—like a
personalized tic-tac-toe board
fashioned from redwood in the letters of your choice or a
make-your-own kimchi kit
, designed with your most fermentation-obsessed friend in mind. "It's time to unplug, get creative, and spend time with your loved ones."
Unconventional portraits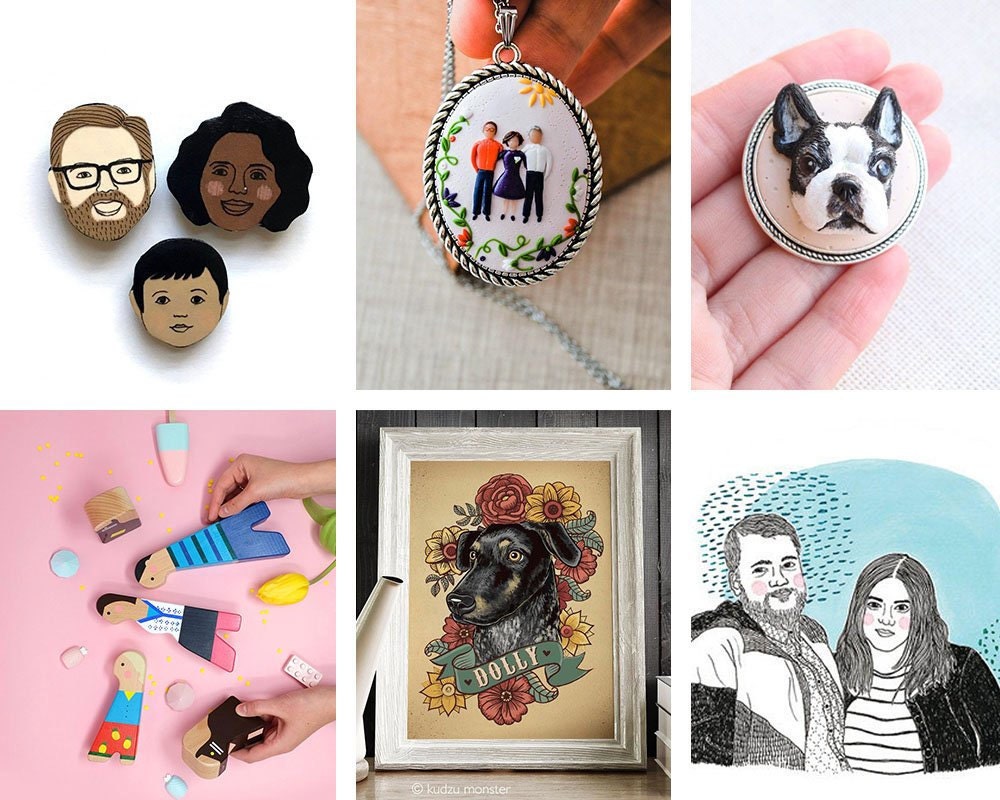 >
If 2016 was all about the selfie stick, this year is all about handmade portraits with staying power. "You heard it here first," says Dayna. "Custom illustrations are the new selfies." Whether you opt to commemorate the whole fam with a set of
wooden figurines
hand-painted in your likeness, or up your fridge decor game with a pair of cut-paper
face magnets
, there's no shortage of ways to immortalize your crew through a thoughtful gift they'll treasure for decades. And with
stylized portraits
and
sculpted clay jewelry
, even pets can get in on the fun, too.
Nonperishable plants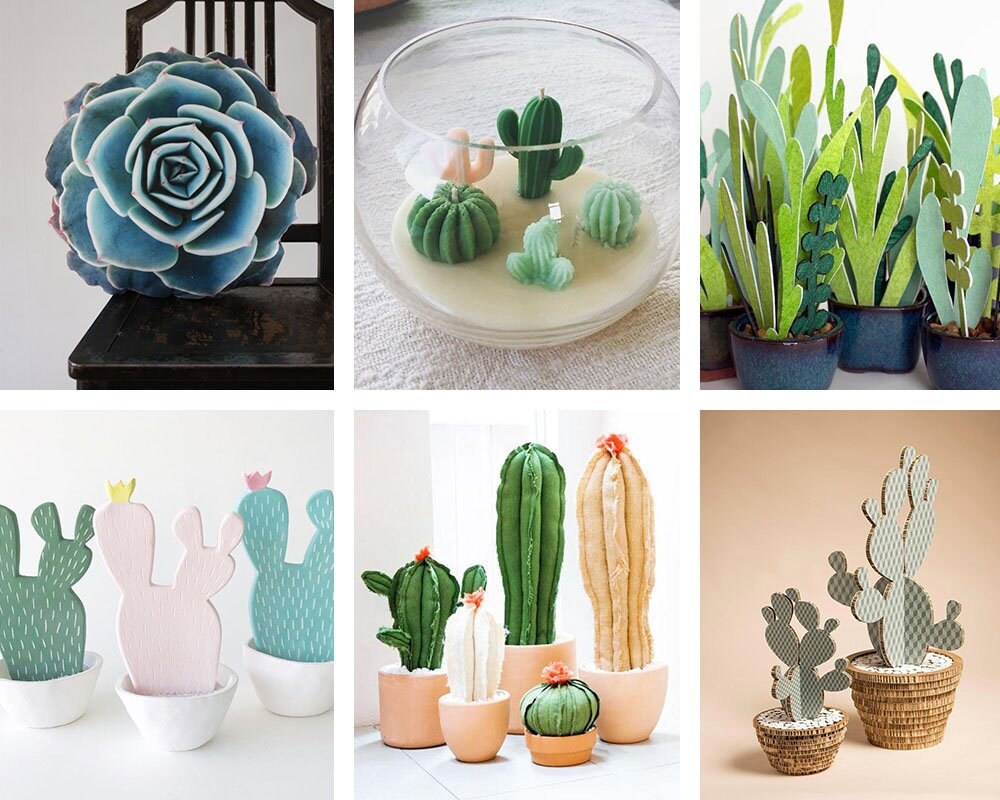 >
If you know someone who fell hard for the succulent craze only to discover that keeping a hoard of tiny cacti alive in a windowless room
wasn't
as easy as the internet promised, we've got the gift for you. "People don't have to miss out on becoming plant parents just because they lack a green thumb," says Dayna. "Cactus
candles
and
pillows
are great gifts for anyone who wants to incorporate a touch of greenery in their lives without having to worry about maintenance." Sweeten the deal with a handmade
terra-cotta planter
or
vintage rattan stand
.
Modern heirlooms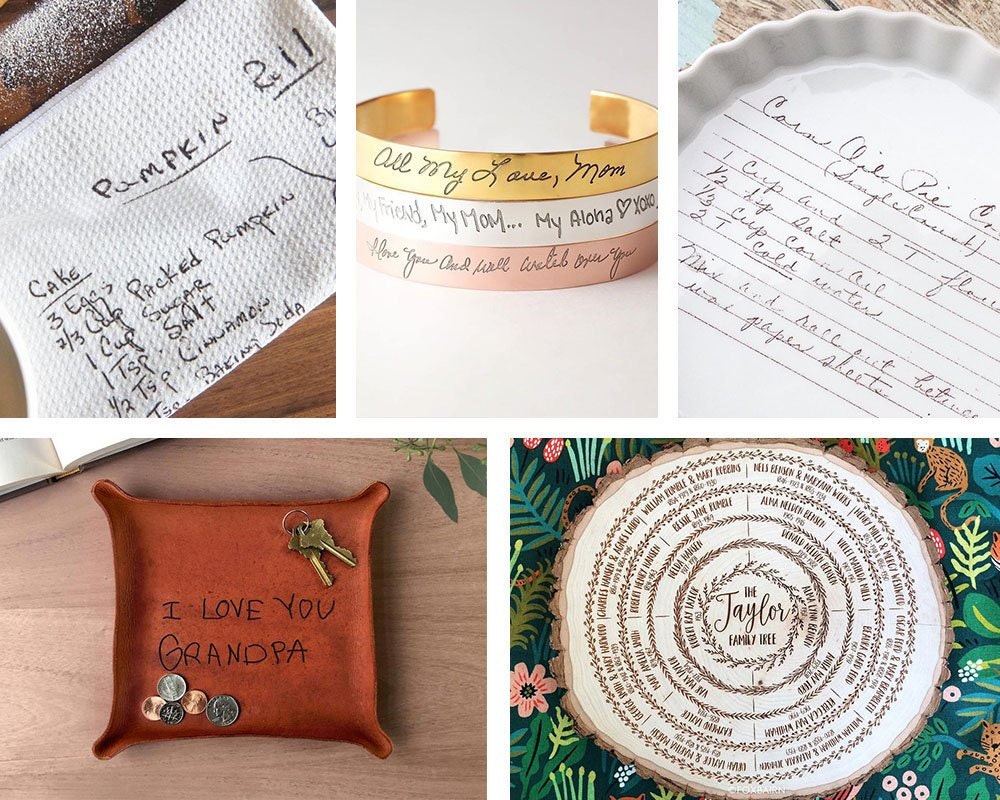 >
It's hard to capture the intangible magic of a beloved family recipe passed down for generations—but a custom ceramic
serving platter
or
tea towel
featuring the ingredients and instructions
in the original handwriting
comes awfully close. "Etsy sellers are helping shoppers preserve old memories and capture new ones with custom pieces designed to be cherished for years to come" says Dayna. So gift Grandpa a
leather tray
embossed with a special message from his favorite grandson, or show Mom how much you care with a
fresh take on your family tree
or a
rose gold bangle
engraved with a note just for her—and watch as a new heirloom is born.
Vintage toys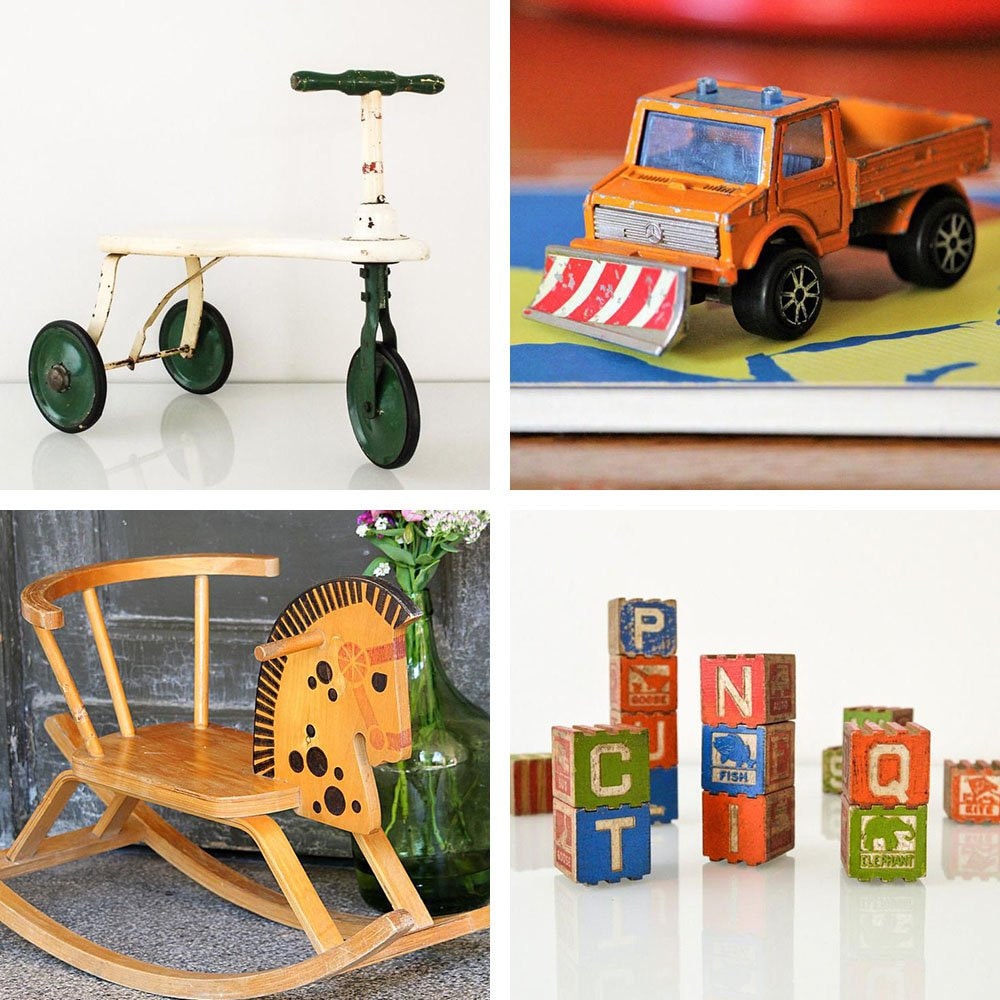 >
Dial up the nostalgia this holiday season and introduce the tots in your life to the toys of your childhood. "
Vintage home decor
has always been popular on Etsy, but now the focus is on toys," Dayna reports. Parents (like
this celebrity mom
) are buying vintage toys by the bushel—from
old-school rocking horses
to
miniature toy trucks
. While many older pieces past their playable prime look great displayed tchotchke-style on a bookshelf, kid-friendly options abound, too—just be sure to double check the
Consumer Product Safety Commission
for relevant safety information before gifting to a little one.
Whimsical animals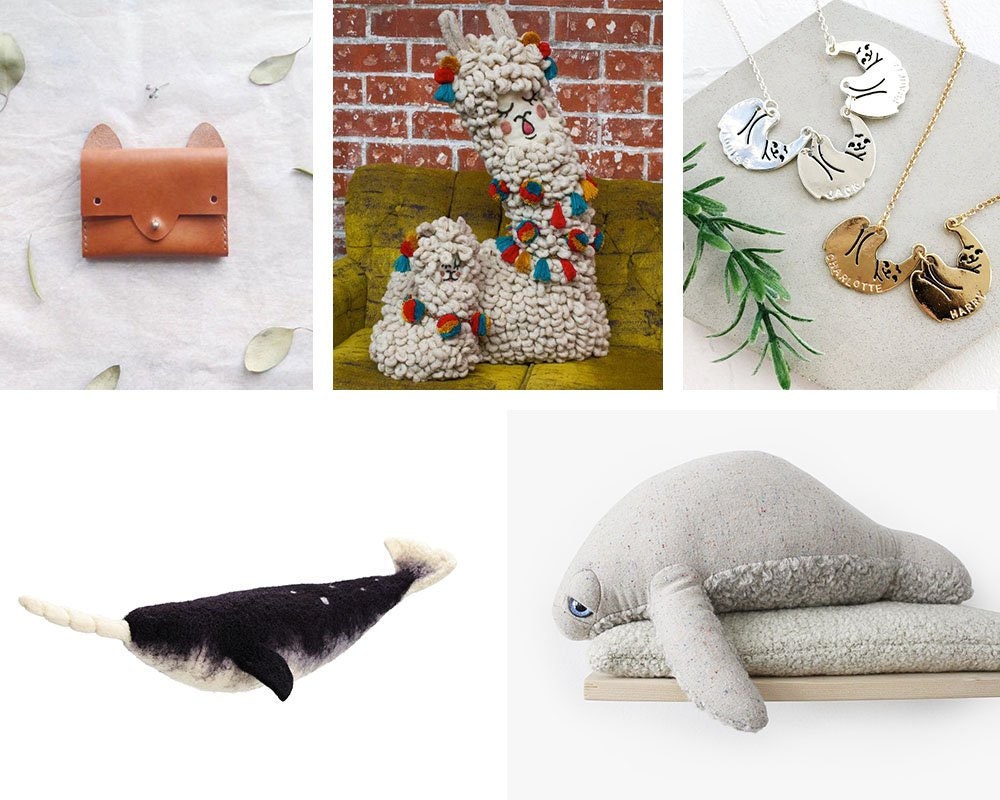 >
It's no secret that we love unicorns—in
mug
,
ornament
, and
wall decal
form—but this season, there's a new herd of intriguing animals joining their obsession-worthy ranks, just in time for the holidays. "Right now it's all about exotic animals that are still of this earth," says Dayna. "
Narwhals
, which I like to call the unicorns of the sea, are especially popular. Other favorites include
llamas
and
sloths
." They're perfect for the pal who can't stop adopting new pets—and in some cases, like this
leather fox wallet
, these playful finds are even downright practical.
Gift wrap
Interactive designs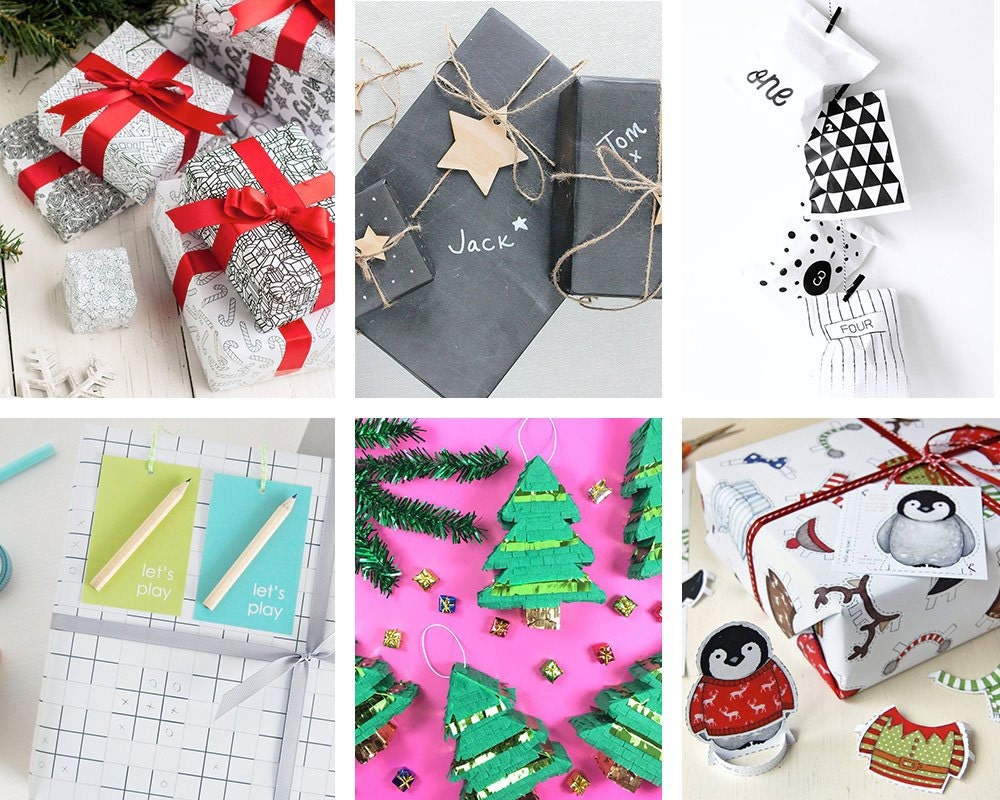 >
What's more fun than getting a present? Getting a present that's fun to open! "This year, shoppers are upping the ante with interactive packaging that's just as exciting as the gift inside," says Dayna. Thanks to
color-in wrapping paper
you can print out at home and
paper doll–style sheets
designed for playing dress-up, gift wrap has never been more inventive. But be warned: With packaging this clever, it might take a while to reveal the present within!
Merry messages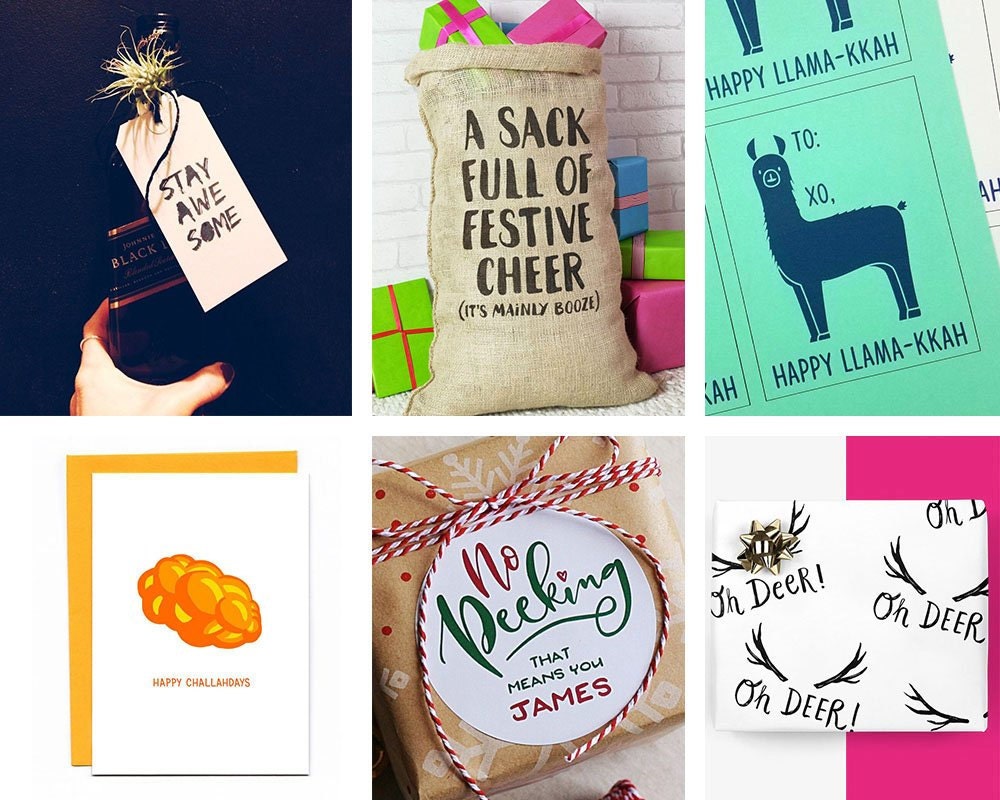 >
"This holiday season sellers are whipping up everything from cheeky gift tags to quirky wrapping paper, adding a dose of humor to the most festive time of the year," says Dayna. From
"Oh deer" gift wrap
complete with antlers to printable
"Happy llama-kkah" labels
covered in—you guessed it—llamas, there's a bevy of funny finds on Etsy guaranteed to make you chortle. We'll be laughing all the way!
Throwback wrapping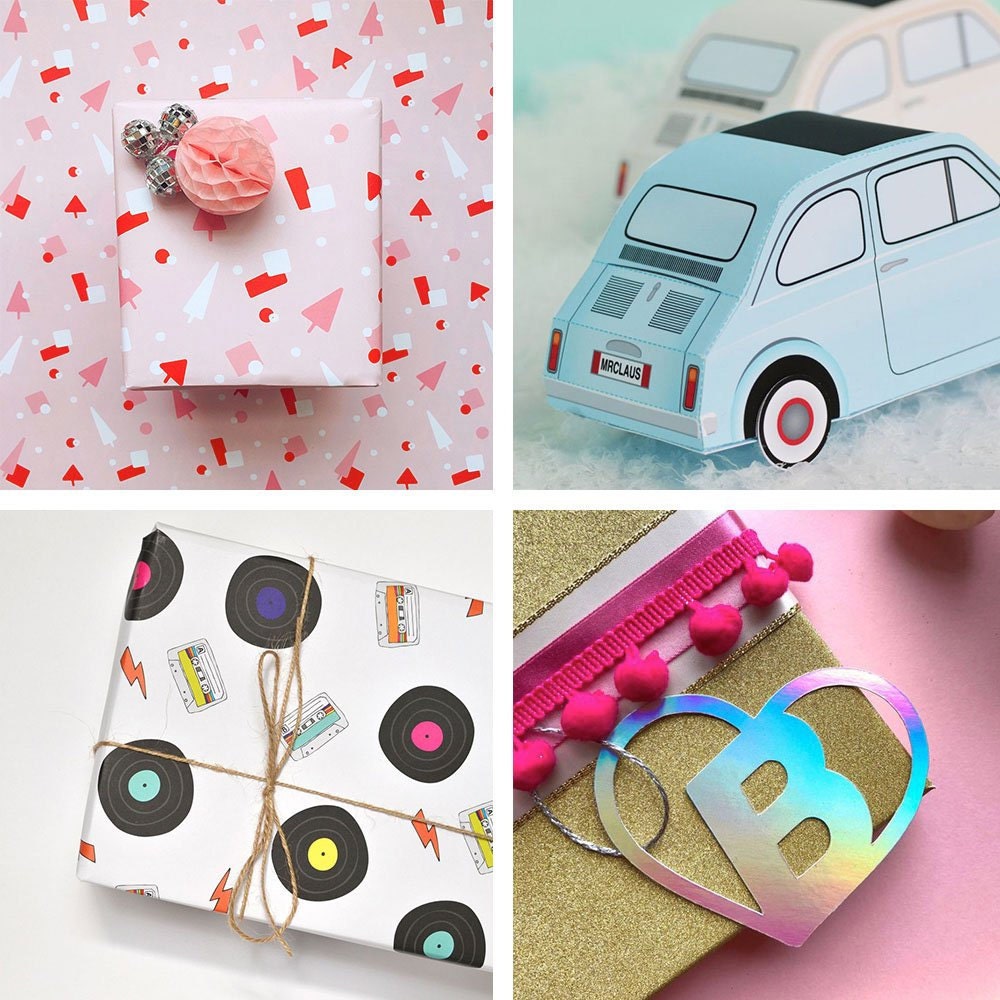 >
Mid-century decor
and
'90s-inspired styles
have been going strong on Etsy for years—so it was only a matter of time before gift wrap supplies tapped into two of our favorite eras.
Cassette-covered wrapping paper
and
holographic initial gift tags
will bring you straight back to pre-Y2K days, while printable 3D favor boxes shaped like
retro cars
and delightfully kitschy
pink wrapping sheets
channel some serious
Mad Men
vibes. "It's festive cheer from yesteryear," says Dayna.
Planet-friendly packaging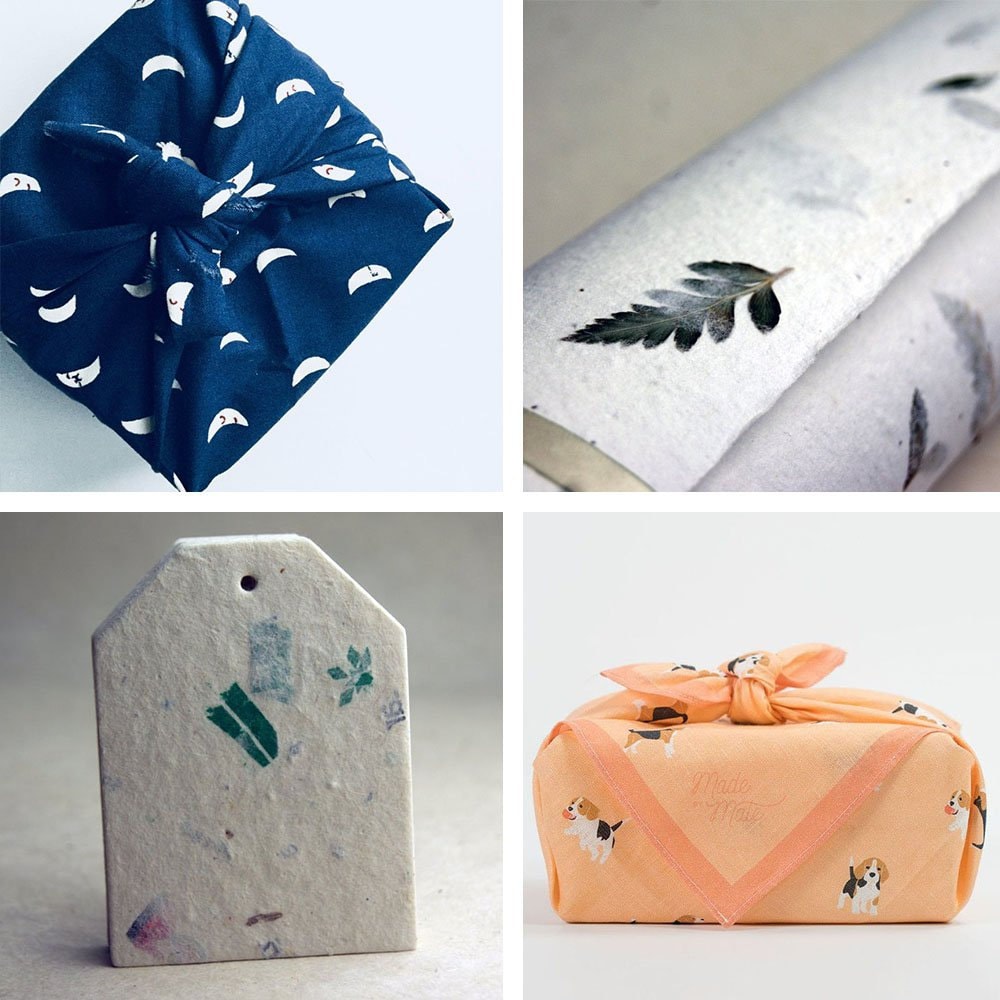 >
Sure, it's the most wonderful time of the year—but it can also be one of the toughest on Mother Earth. "Americans throw away
25% more trash
during the period between Thanksgiving and New Year's than any other time of year," explains Dayna. "Luckily, shoppers are becoming increasingly conscious about the items they purchase and opting for sustainable alternatives when it comes to holiday packaging." One environmentally friendly option? Reusable fabric, like traditional Japanese
furoshiki
cloths, which come in prints as diverse as
moonlit skies
and
beagles
. "It's is an impactful way to reduce waste, while still making your holiday gifts pop."