by Valerie Rains
We asked Etsy community members and creative tastemakers for the one-of-a-kind holiday rituals they look forward to each year. Here's what they said.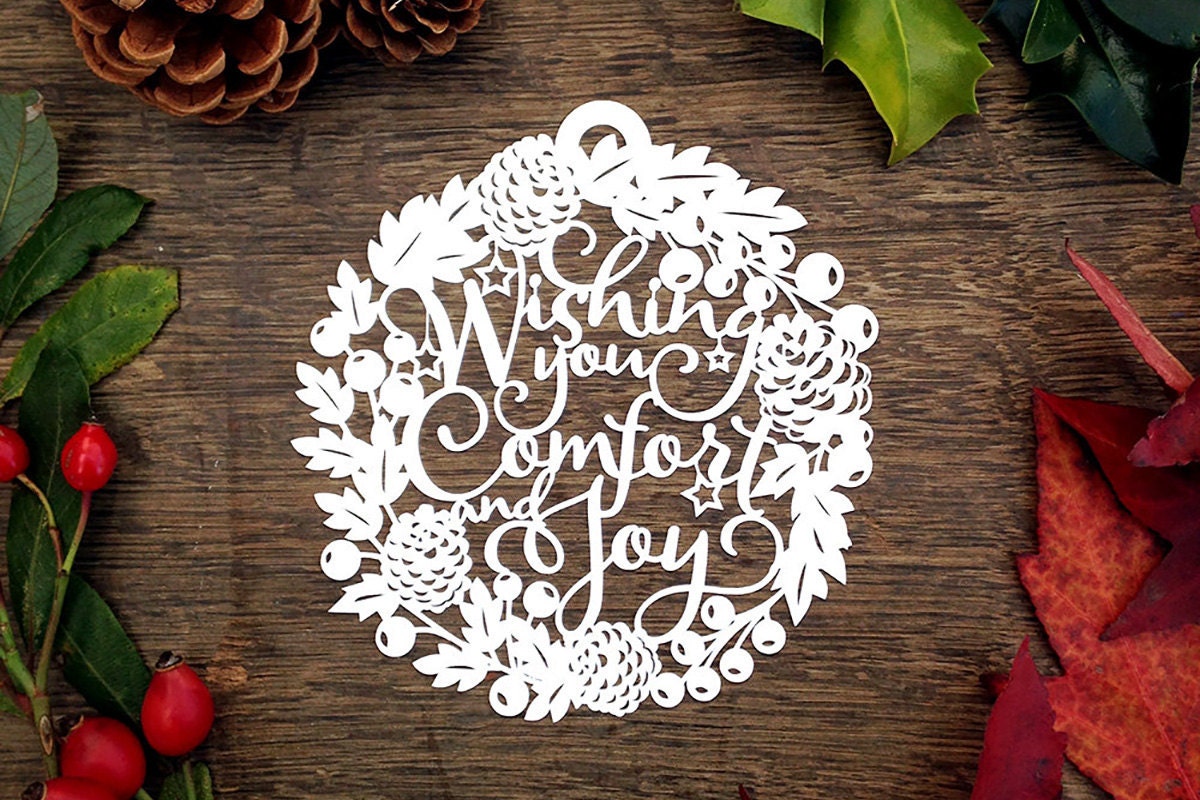 While I hope to one day establish a
holiday tradition
that involves gathering around a palm tree instead of a pine and donning sandals instead of snow boots, for the time being, the weeks leading up to December 25 are defined by an almost-as-unconventional Christmas tradition at my house: We make all our ornaments from scratch. Every. Year. Starting around the first of the month, out come the scissors and paper, and the process of snipping out elaborate paper ornaments (and, okay, a few standard snowflakes) begins. It's time-consuming, yes, but it's also a reminder to slow down during this most frantic time of year. It's a productive activity that demands you sit still. It is simultaneously stimulating and meditative. (It also means we can store an entire year's decorations inside a single shoebox come season's end.) Five years in, I couldn't imagine the holidays without it. At Etsy, we know that
every family's style of celebration is different
, and because we believe those differences are what make the holidays so magical, we asked a slew of Etsy sellers, Etsy Blog contributors, and creative people we admire to share the unique holiday traditions they cherish the most. We've gathered a few of their answers below.
What unique family tradition makes your holiday special? Tell us in the comments!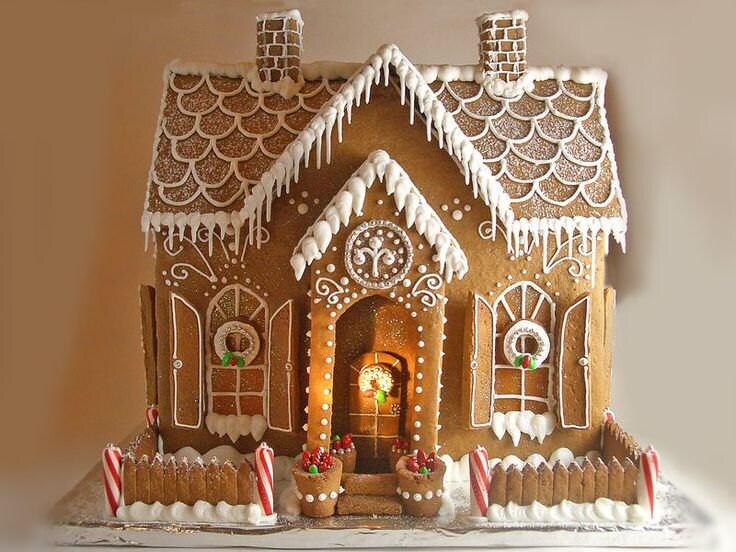 Via%20%3Ca%20href%3D%22http%3A%2F%2Fwww.countryliving.com%2Fhome-design%2Fdecorating-ideas%2Fg310%2Fgood-enough-to-eat-1206%2F%22%3ECountry%20Living%3C%2Fa%3E
Designer Amy Stringer-Mowat of AHeirloom
:
"Every year we host a holiday
gingerbread house-decorating party
and come up with a new color theme that everyone has to stick to."
Emma Chapman, Editor and Co-Owner of A Beautiful Mess:
"One unique aspect of our Christmas morning is that my father-in-law creates some kind of homemade game that we all play together after opening presents. It's usually a
personalized version of charades or Jeopardy
. I joined the family three years ago when we got married, but already this holiday tradition is one that I look forward to every year."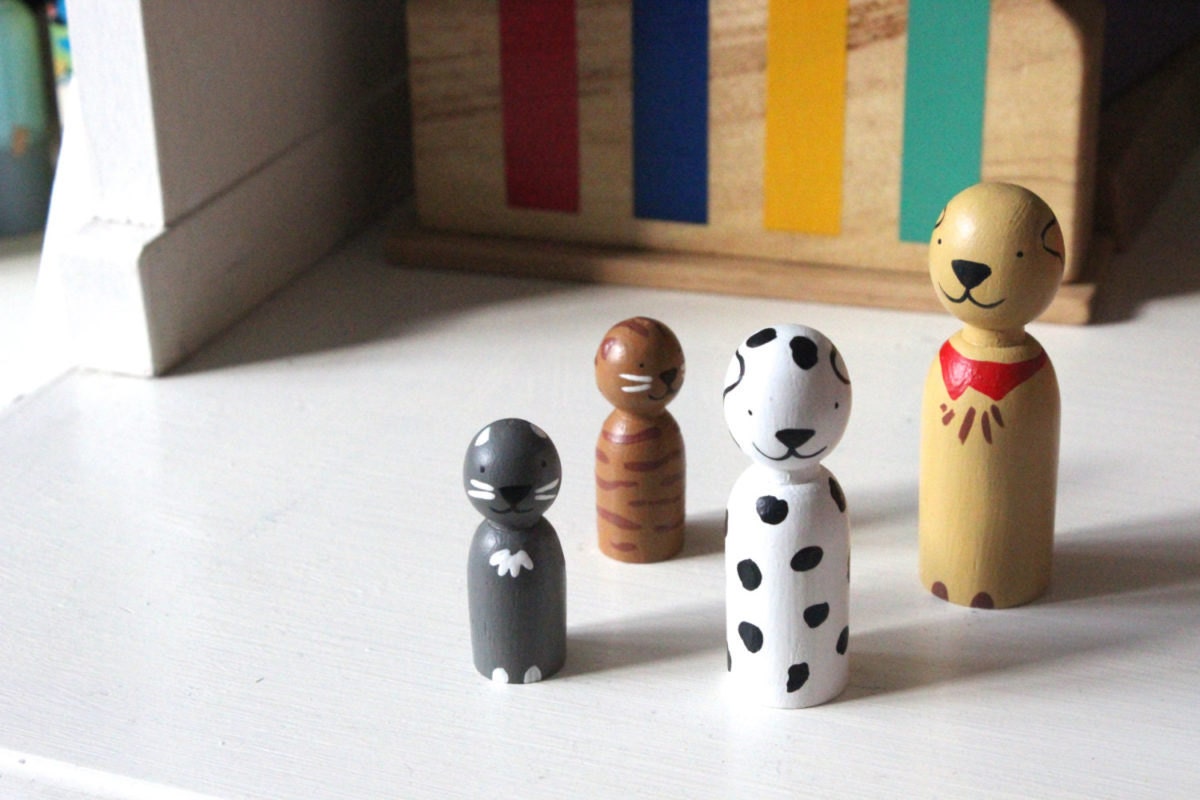 %3Ca%20href%3D%22https%3A%2F%2Fwww.etsy.com%2Fshop%2Fgoosegrease%3Fgeo%3Dundefined%26utm_medium%3Deditorial_internal%26utm_source%3Detsy_blog%26utm_campaign%3Dunique_family_traditions_for_holidays%22%3EGoose%20Grease%3C%2Fa%3E
Designer and author Christiane Lemieux:
 "We have a family tradition of opening one gift and then
taking something that we no longer use and setting it aside for charity:
 one for one. For the longest time, my children thought that "Charity" was another little girl who really needed toys and clothes — but even then they were willing to do it. Today they love the tradition and look forward to it."
Elsie Larson, Founder and Creative Director of A Beautiful Mess:
"Every year we love to have
a night devoted to holiday records and wrapping gifts together
. It's one of my favorite holiday moments!"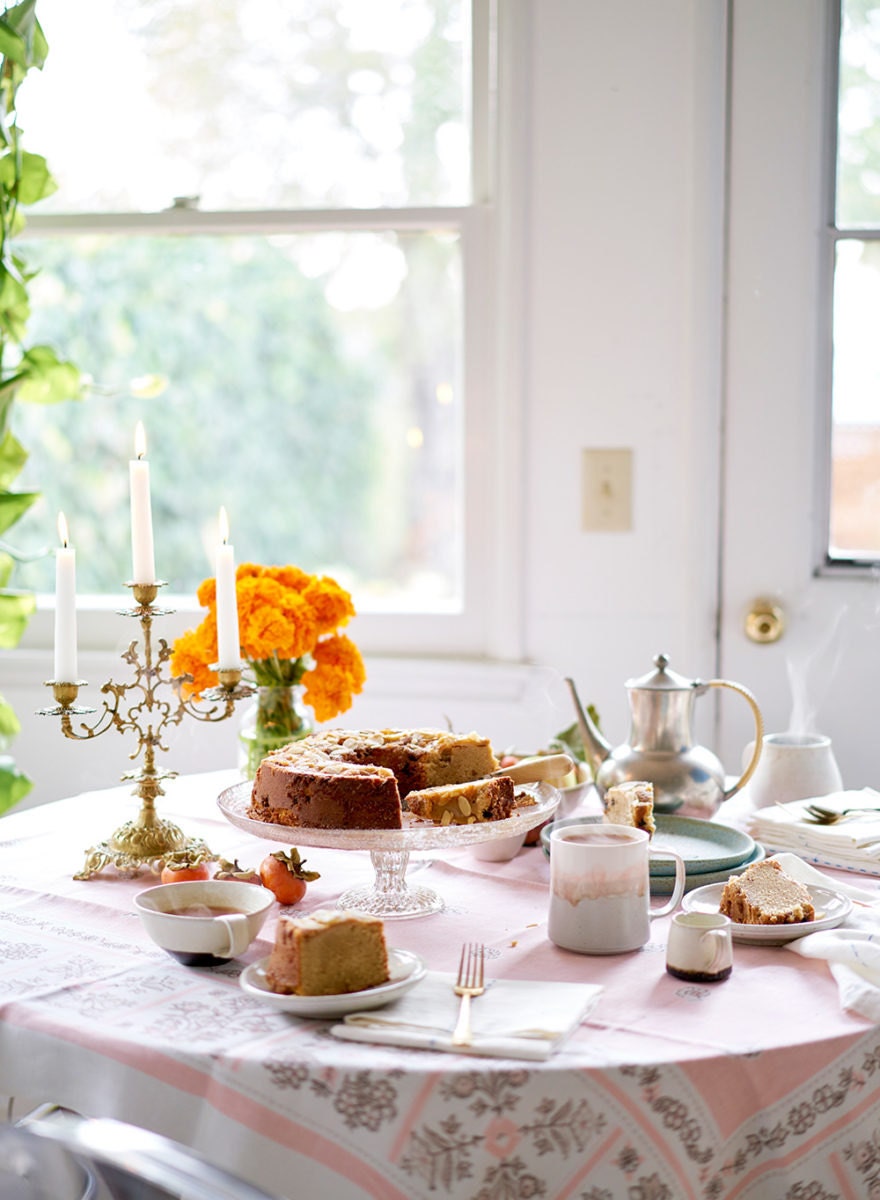 Leela Cyd
Author and photographer Leela Cyd:
"My best friend hosts
a dessert potluck
every holiday season. It's such a fun way to celebrate each other's company and show off our favorite decadent sweets. This year, I'll be serving a brown sugar buttermilk pound cake with plenty of tea and whipped cream."
Woodworker Eric Lantzer of The Reclaimed Nation
: "Our family likes to
'camp out' in sleeping bags
in front of our crackling wood stove for Christmas Eve; reading the Christmas story from the Bible is another joy-filled family event."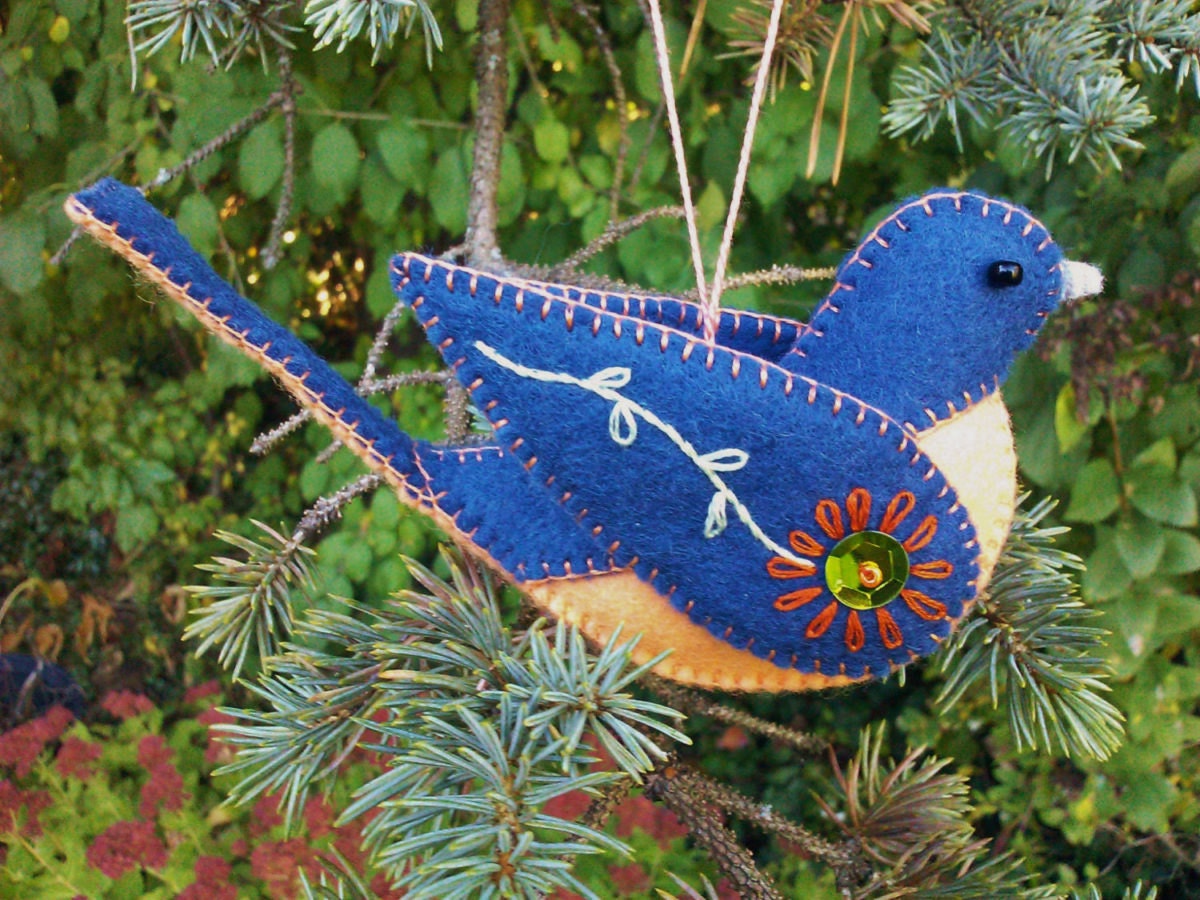 Patricia Welch Designs
Artist and author Danielle Krysa of The Jealous Curator:
"We have a big, beautiful ornament made out of tiny dried red berries, and we also have a bunch of really cute bird ornaments (some ceramic, some felted wool). When my son was two he insisted we
hang all the birds near the berry ball so that
they wouldn't get hungry while they were on our tree. Every year since, we hang them all together! I have a feeling this will live on in our house forever.
#nobirdleftbehind
"
Apartment Therapy founder Maxwell Ryan:
"My favorite thing to do is to decorate our Christmas supper table with whatever [greenery] is still surviving outside. Also, every year since my daughter Ursula was little
the Christmas Goat
has visited our house and brought her a present — while also terrifying her (though not so much anymore). I was inspired to do this when I read her
Elsa Beskow's book
years ago."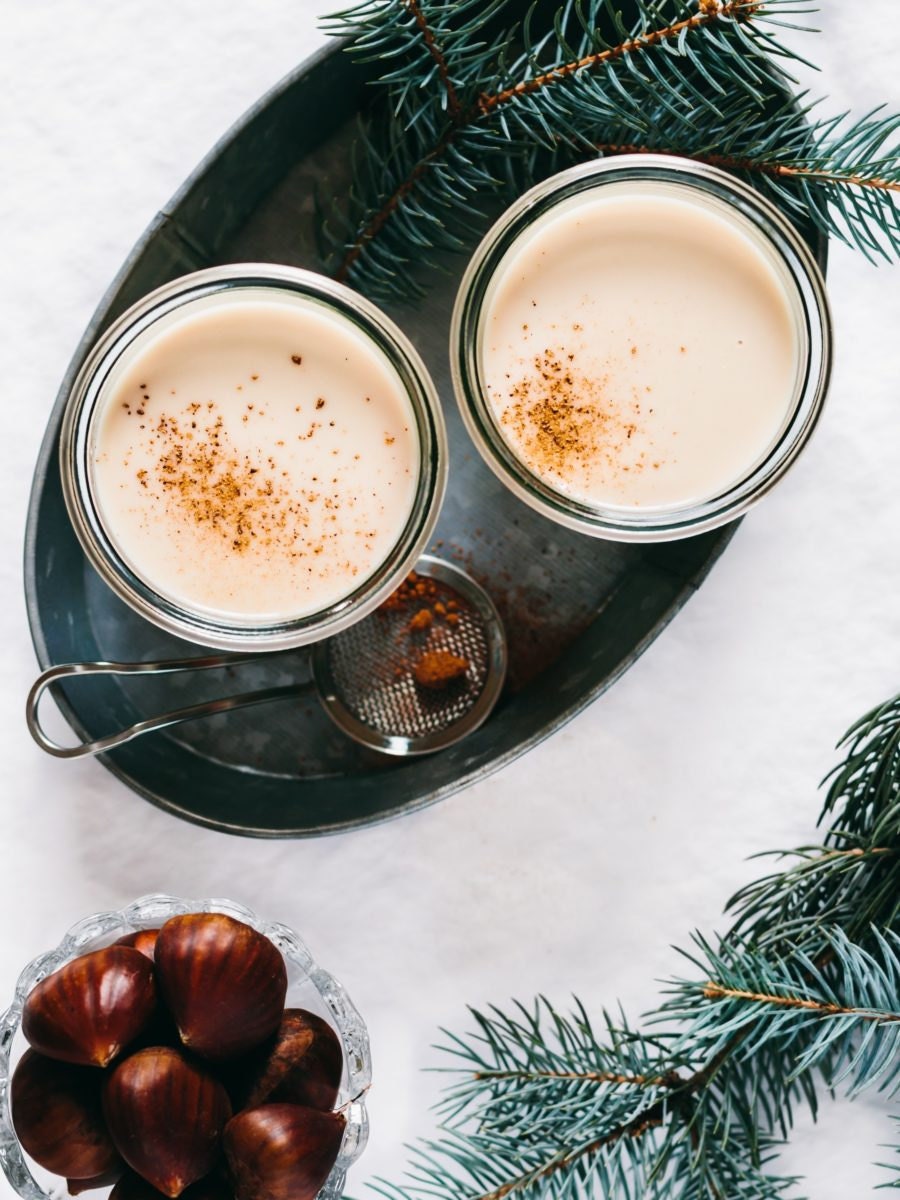 Faring Well's
vegan eggnog
DIY blogger Rachel Smith of The Crafted Life:
"For as long as I can remember, my family and I have held an
eggnog toast
after exchanging presents Christmas morning. This time of year is always so hectic, it's just nice to take a moment to pause and celebrate with one another."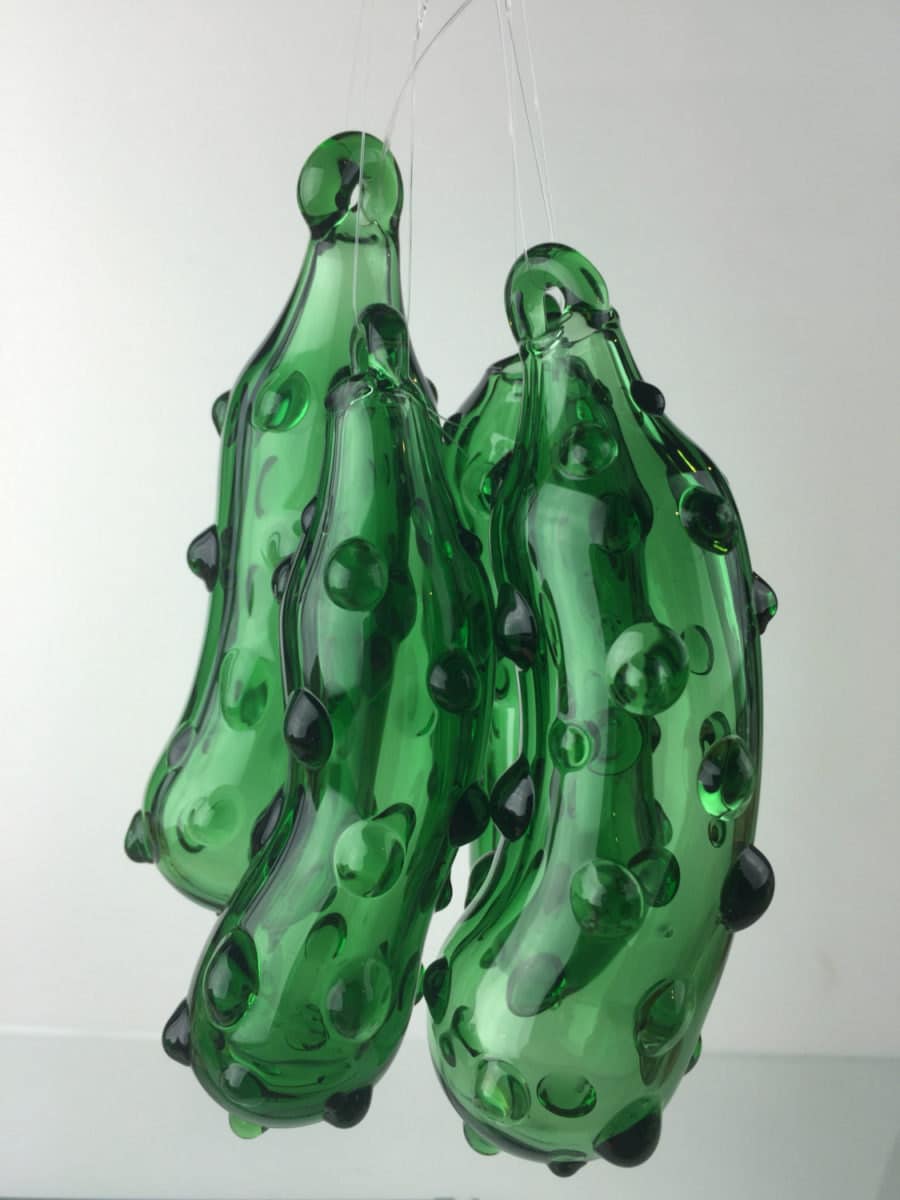 Deep Creek Glassworx
Erica Chan Coffman, Executive Editor of HonestlyWTF:
"Every year, we
hide a little glass pickle
ornament in the Christmas tree and the first person to find it gets to open a present on Christmas Eve!"
Designer Cynthia Treen of Cynthia Treen Studio:
"When I was growing up in Merrimack, New Hampshire, there was an unusual store housed in a corrugated building painted with jaunty red and white stripes. It contained a motley mixture of toys, hunting supplies and hardware, all of which were seconds, damaged or soon to be broken. It was a child's paradise! My father was a wonderful storyteller and poet, and one year after another round of broken treasures from the red-and-white striped store, he told us the story of
'The Little Bummer Toy.'
 Like the original, it became a holiday classic in our home. I just loved what I took to be the moral of that story: If you want something wonderful, make it yourself or find someone who loves what they are making and support them! Discover treasures that have the soul of the maker and a durability that will live on."