Make good on your tidy-home resolution with a refreshed approach to organization and stylish storage solutions for every abode.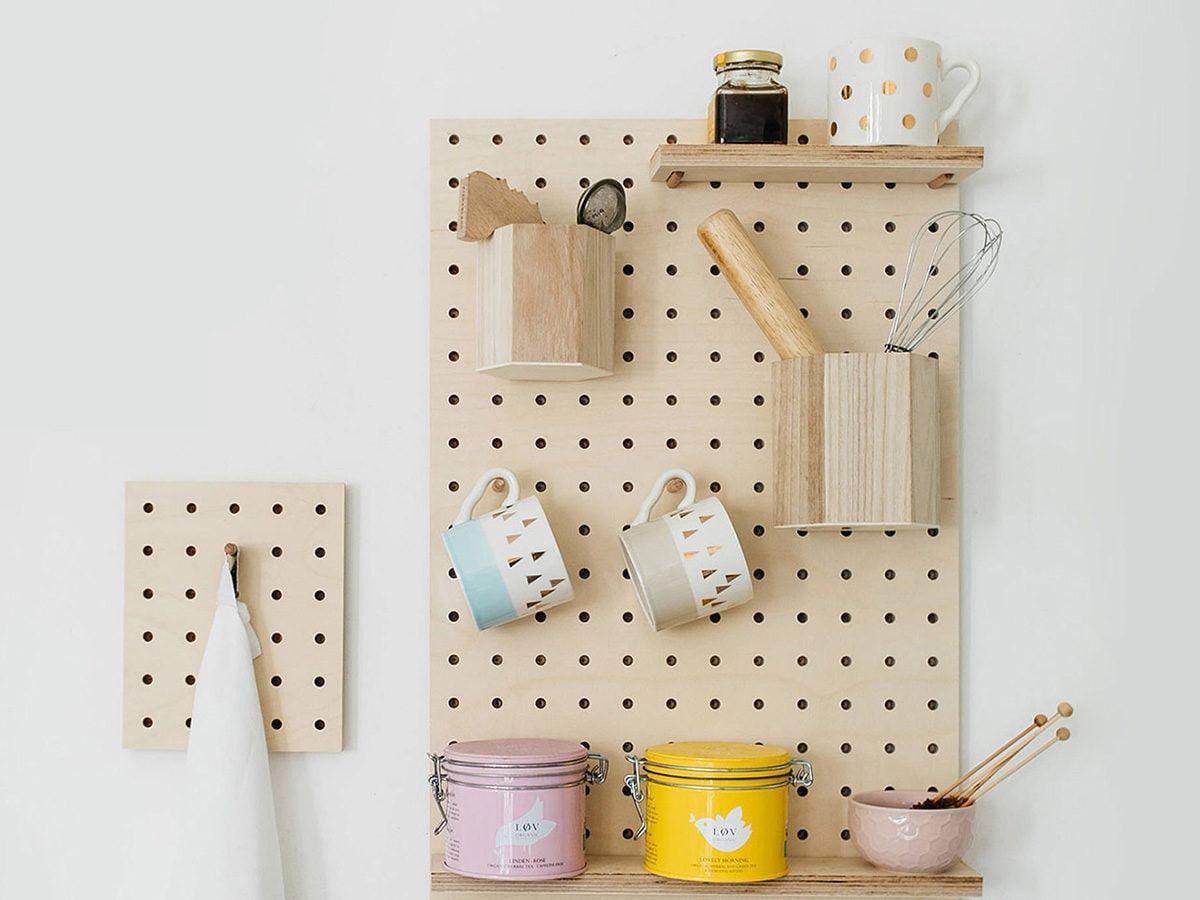 The vow to (finally)
get organized
 is one that tops resolutions lists for many at this time of year—although each person's approach is likely to vary. For some, it's as simple as diving head-first into an overdue closet purge, while others enthusiastically embrace strict systems to meticulously declutter their entire homes. But no matter which track to tidiness you choose, keeping the positive momentum going past January can prove challenging. If your own home-improvement efforts have begun to lose steam, we have good news for you: Etsy sellers are here with stylish storage solutions and genius organizing advice to help you finish (or, okay,
start
) the job—and keep the momentum going all year long.
Read on for organizing ideas and inspiration from six of our favorite storage specialists. 
Cultivate convenience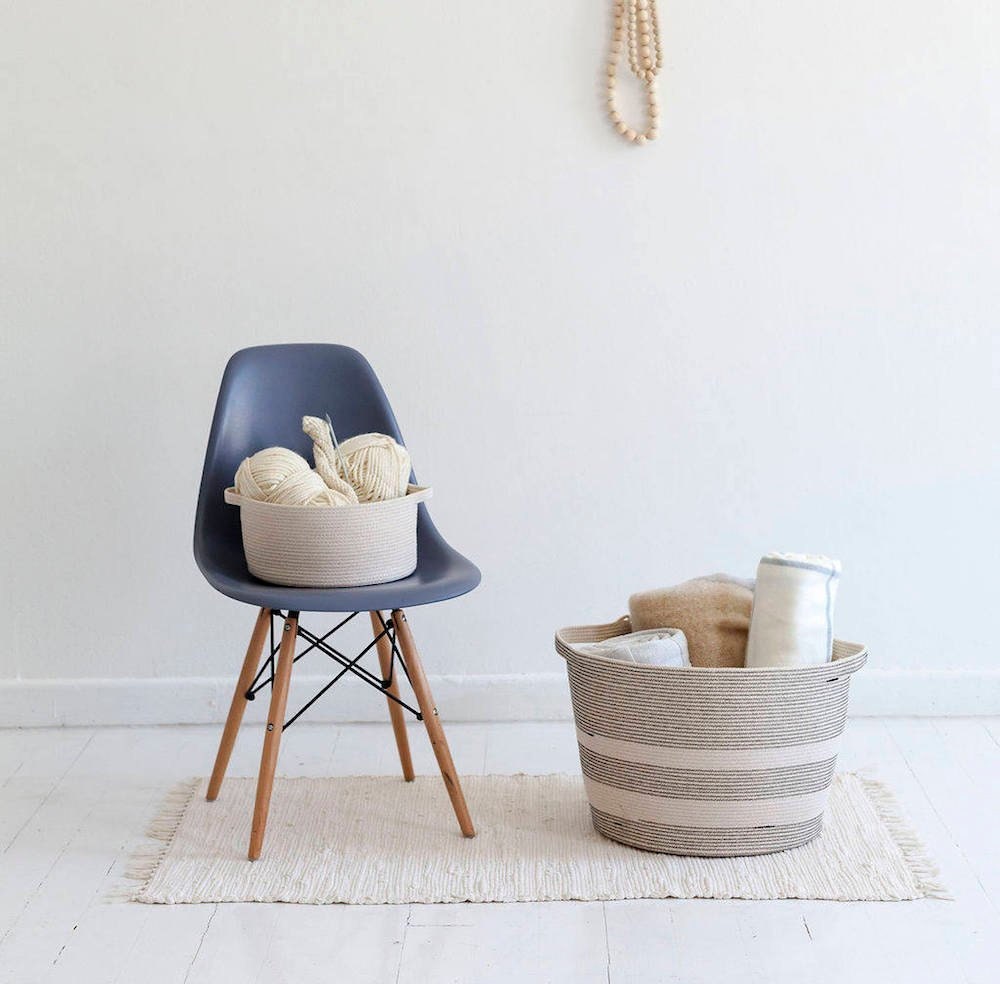 >
Fact: The longer you have to spend searching for a place to put something away, the less likely you are to follow through. Equipping clutter-prone areas with convenient places to stash stray items—say, a set of beautiful, hand-coiled rope baskets from 
Mia Mélange
—solves that problem, stat, and makes it easy to clean up in a jiff. And that pays dividends well beyond creating clear surfaces. "Arriving home to a well-organized, clutter-free space brings a sense of calm over me after a day of work," says South Africa-based owner Jeanneke Malan. "Likewise, having a well-organized workspace in the morning motivates me to tackle my tasks energetically. I believe that organized spaces lead to an organized mind." So do yourself a favor and put things in their place—future you will thank you.
Create visibility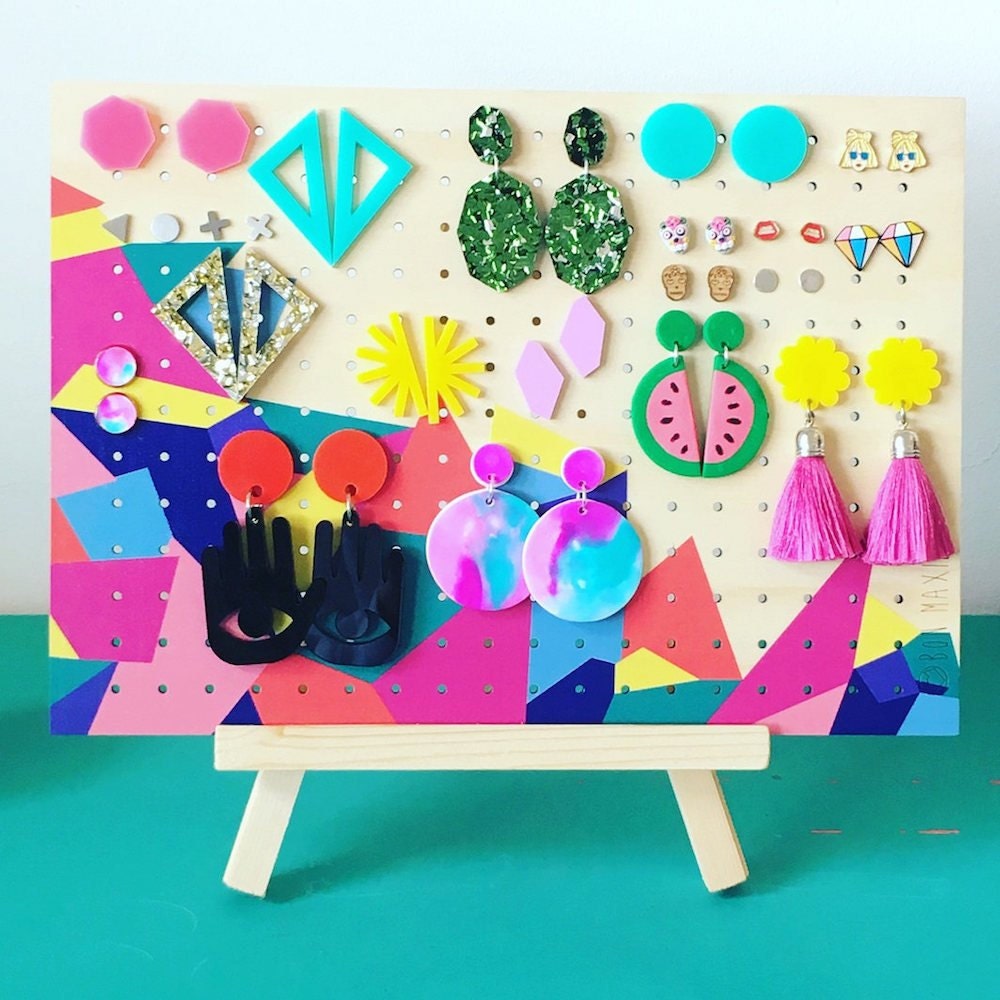 >
A smart storage and organization strategy doesn't just save you time when you're tidying up—there's also the issue of hours lost hunting for keys/gloves/jewelry that doesn't have a handy home. Says Brisbane-based Clare Spelta of Etsy shop
Bon Maxie
, "I calculated that if someone who wears earrings spent two minutes a day looking for a matching pair, after 80 years they would waste 973 hours." That's over 40 days! Even if you haven't been accessorizing for
quite
that long, you can still reclaim a chunk of time with a bold, color-blocked jewelry holder that's pretty enough to store out in the open, keeping your baubles in sight and top of mind. "My products aim to give back those precious minutes," explains Clare. "I've had quite a few customers say they've started wearing earrings again because they have everything on display, and they'd forgotten what they had!"
Go mod(ular)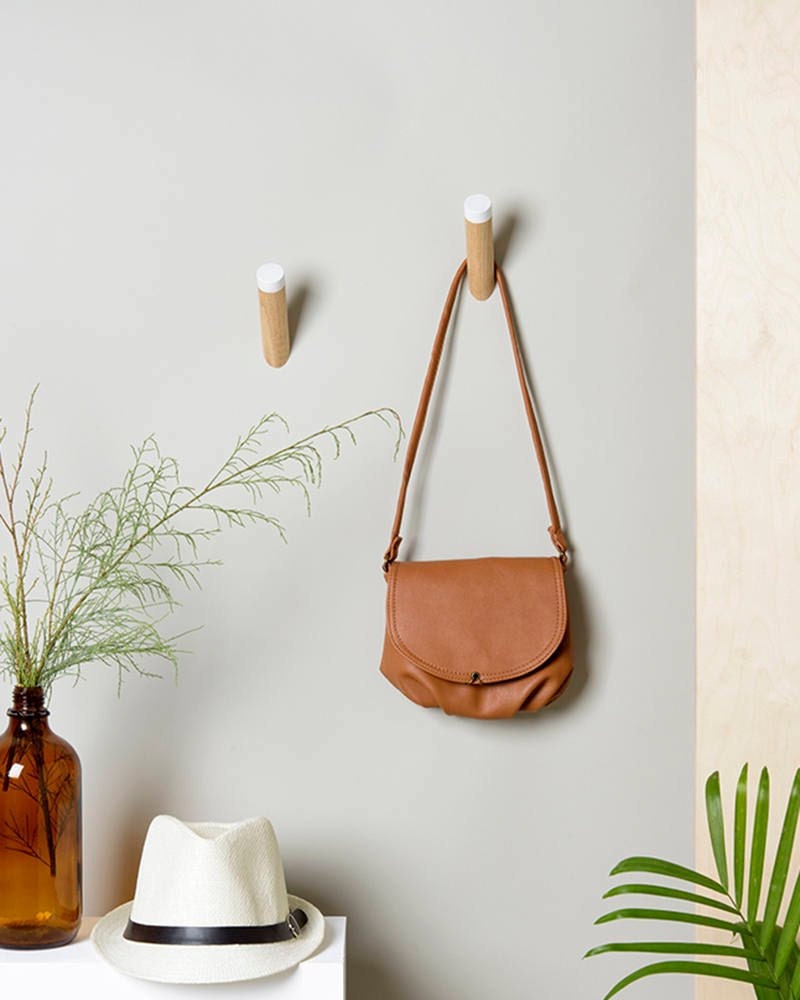 >
The most powerful tool for maintaining a tidy space? One that adapts to accommodate the constantly shifting realities of living. Enter: modular mix-and-match designs, like these modern oak wall hooks from
Loop Design
, which come in a wide range of colors and are ready to hold everything from clothing to cleaning supplies. "My designs are meant to help people enhance their homes, rather than be the main feature," says Israeli industrial designer Elisheva Manekin. Just add and remove hooks as needed to meet your ever-evolving storage needs.
Choose multi-purpose pieces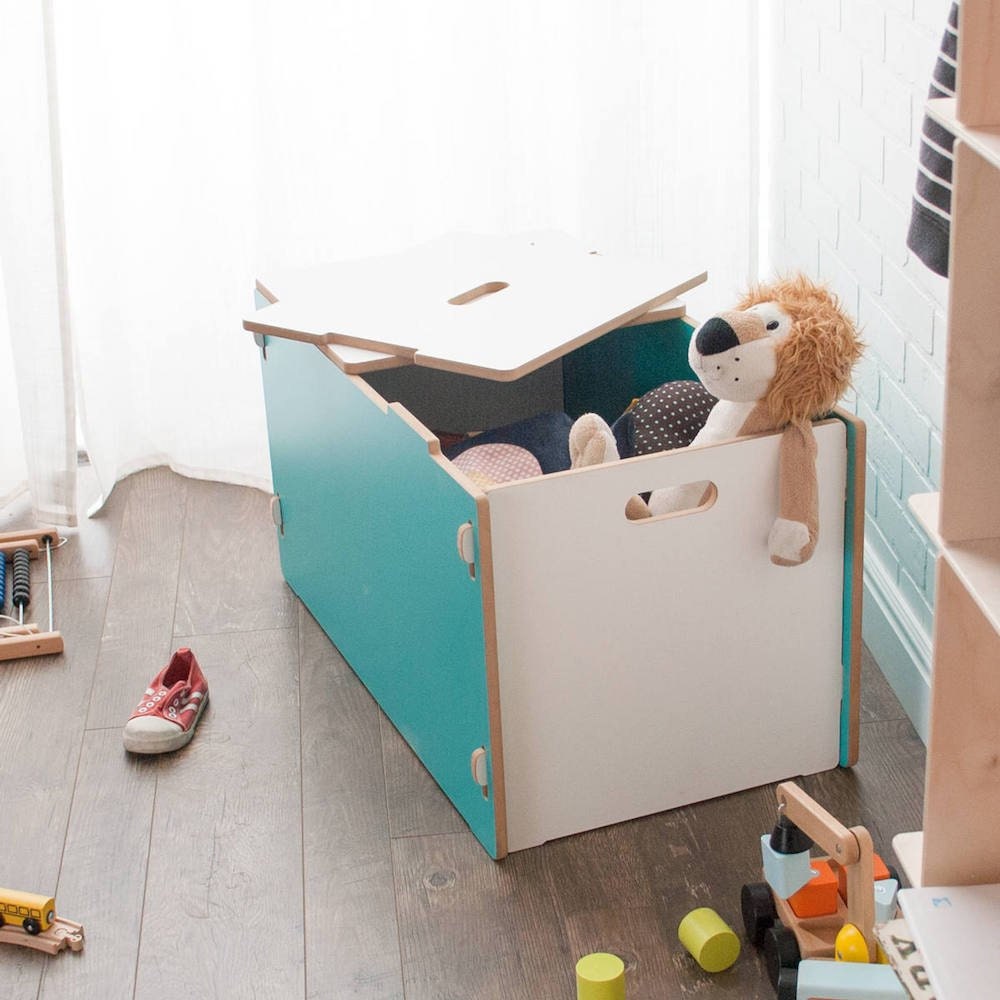 >
As much as we may dream of palatial abodes with endless attic space and closets as far as the eye can see, most of us inhabit a slightly less storage-rich reality. "Our family of four lives in a 600-square-foot apartment," says Clark Davis, the Utah-based founder of kid-friendly home goods line 
Sprout Furniture
. "That means the living room is also the playroom, the kitchen is the pantry, and the bedroom is also a storage room. The furniture we have created makes this work." Think easy-to-assemble
modern toy boxes
(that break down fast and store flat when not in use) and a 
stackable storage bench
that does double duty as a stylish coffee table.
Edit the essentials
>
When it comes to home organizing, we all know less (mess) is more, but it can be hard to take the first steps to a scaled-back space. That's why Vincent Cloutier, who makes streamlined storage benches and minimalist mail racks for his Etsy shop,
Us & Coutumes
, relies on one simple test to determine what stays out in the open and what goes behind closed doors: "Question how much you use everything on a daily basis; things that get used less don't need to be as reachable as those you use all the time." Another pro tip, courtesy of the Montreal-based designer? Resist the urge to fill every last inch with odds and ends. "Try to allow for at least a third of empty space. Emptiness means free space, and free space means a place that breathes."
Prioritize the personal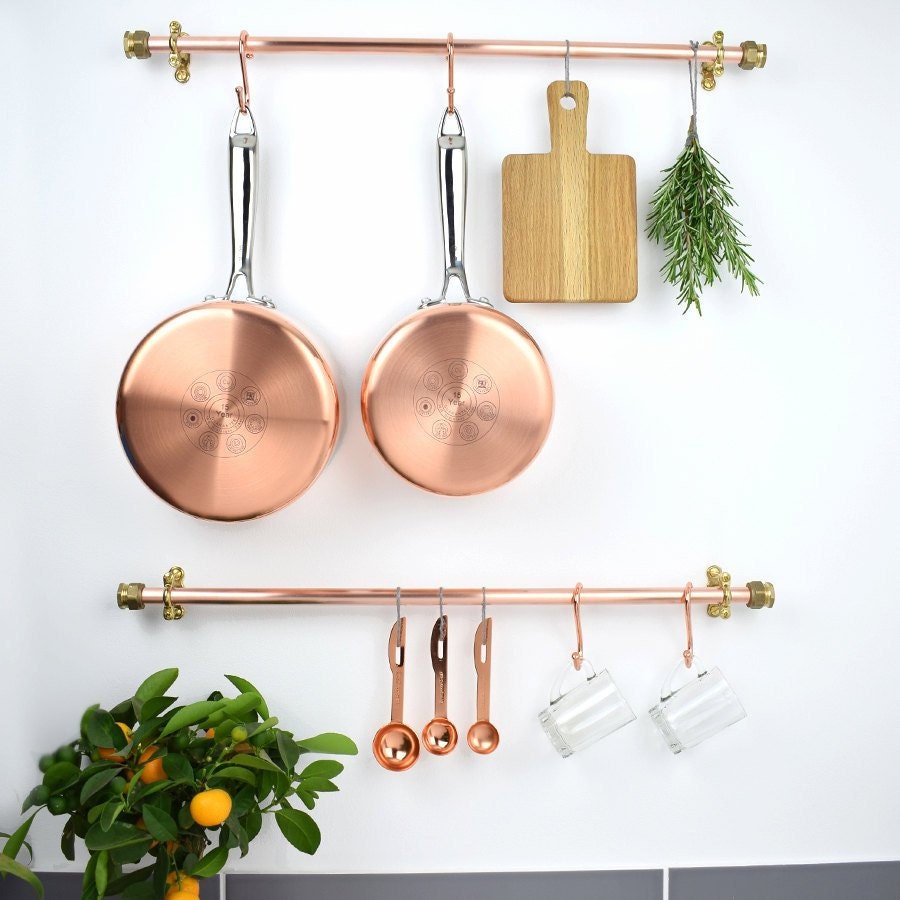 >
At the end of the day, no matter how much tidying you take on, it's important that your home still feels like
you
. "I like to see the character of a home reflect the personalities of those who dwell inside," says Khan Erkeksoy, the Brighton, UK-based owner of 
Proper Copper Design
, a shop for sleek hanging racks and other home hardware made from reclaimed industrial metals (including—you guessed it—copper). Open shelving and hook-based systems like Khan's are ideal for showing off lovingly assembled collections of cookware, craft supplies, accessories, and more. "To keep a happy medium, you must have a good balance of functional products and items that are kept for sentimental reasons that you get pleasure from having around."