When her family was two weeks from losing their home, this mom opened a business that fulfilled her creative calling and changed their lives forever.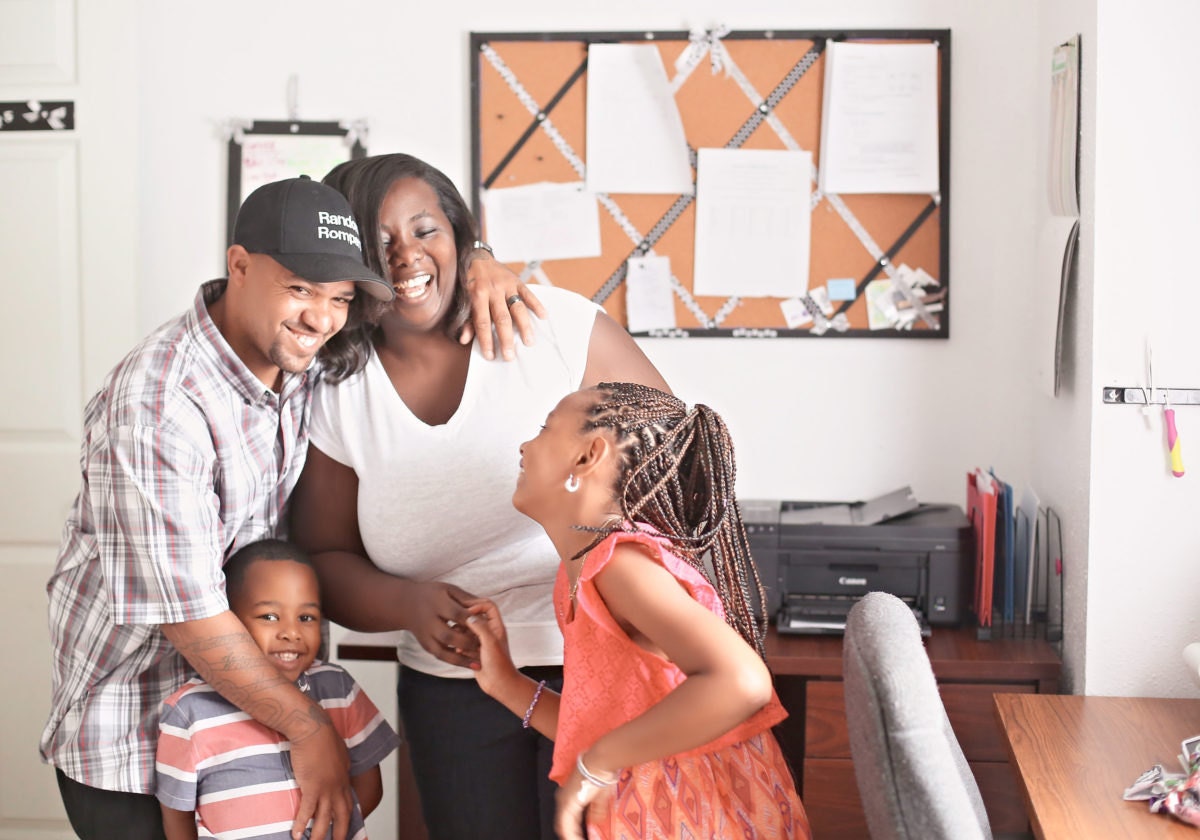 It was summer 2015 when Krystal Shaw received the news: she and her family were getting evicted. Krystal, her husband, and their two kids had moved into the apartment in Houston, Texas, earlier that year. Krystal had quit her day job as a receptionist to care for her newborn son, Messiah, since they couldn't afford to pay for daycare, and switched to working as a freelance seamstress. But her sewing money wasn't enough to supplement her husband's salary as a welder, and they were behind on their bills. "It was sheer panic," remembers Krystal, "trying to figure out what you're going to do to keep your family off the streets." The Shaws were about two weeks from being officially pushed out of their home when Krystal got the idea to try selling baby rompers in mix-and-match patterns as a last-ditch effort to save her family. A friend suggested Etsy, so she started creating a shop. "I was excited and nervous, but I really had no clue what I was doing," she recalls. "Putting things that you work on out for the world to see is pretty scary. All you can do is try." Her mother had gifted her some fabrics and she already had sewing machines and thread, so she whipped up as many rompers as she could and listed them on Etsy in September 2015. 
Random Rompers
 was open for business. To her surprise, Krystal started making sales almost immediately. She was able to start paying the bills and save her family from eviction. About five months after that, her shop was generating enough income to support the family. Today, business is booming for
Random Rompers
. Krystal's husband, Michael, found a higher-paying full-time job, but her Etsy shop is the Shaws' primary source of income. We talked with Krystal about how she saved her family from eviction and turned her business into a full-time job.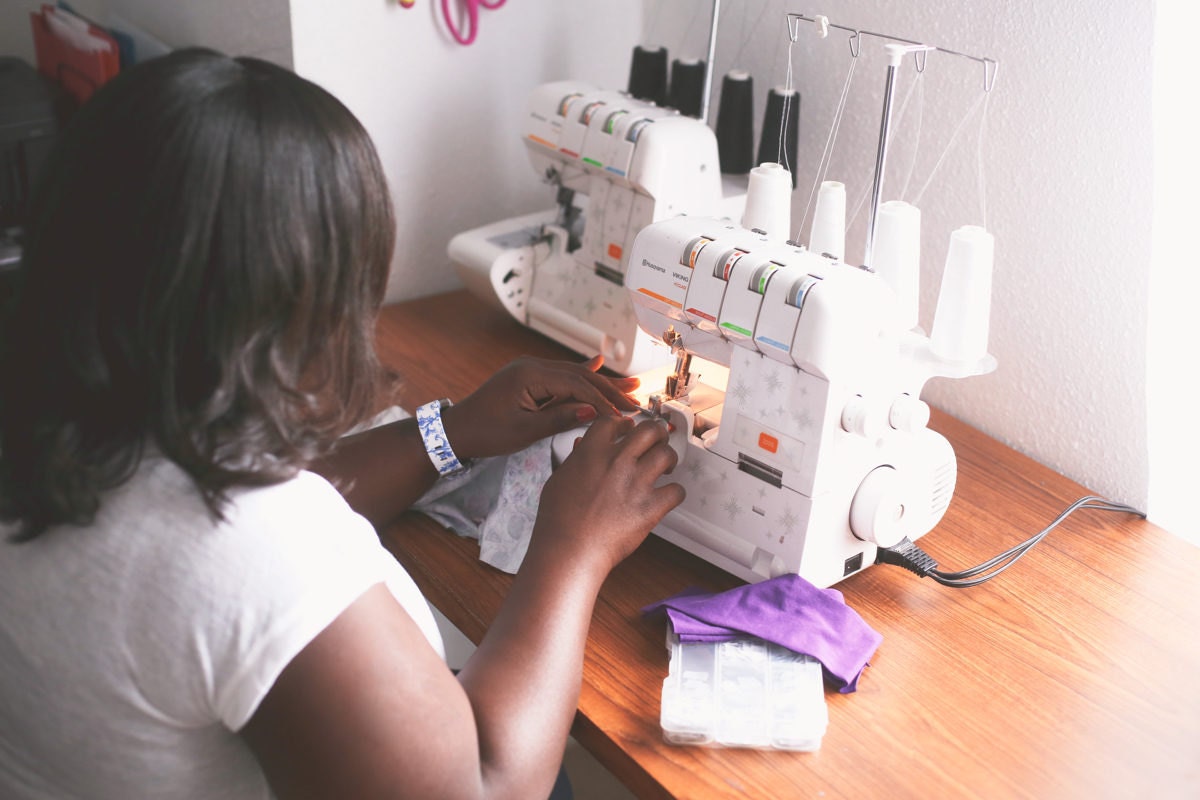 Krystal learned to sew in a home economics class in high school, and studied at a fashion institute in her home state of California.
What was it like to pay your bills with money from your shop?
I don't even know how to describe it. It's an extremely satisfying feeling. I'm doing something I love and was actually able to save my family. It's the most amazing and proud feeling I've ever had in my entire life. When I gave them that money to stop the eviction process, that was amazing. And now I do this full-time and overtime! And make more than enough to support us now. I still remember that moment when I made my first sale. Oh my god, it was so cool! I didn't know the 
app
 made that "cha-ching" sound. I was sitting at my desk and I was sewing things and my phone started "cha-ching"-ing. I actually jumped and almost cut my fabric! I said, "What was that?! Oh my god, I sold a romper!" Everyone was getting up and jumping up and down. My daughter was like, "Oh, we're dancing!" And I said, "Yeah, we're dancing!"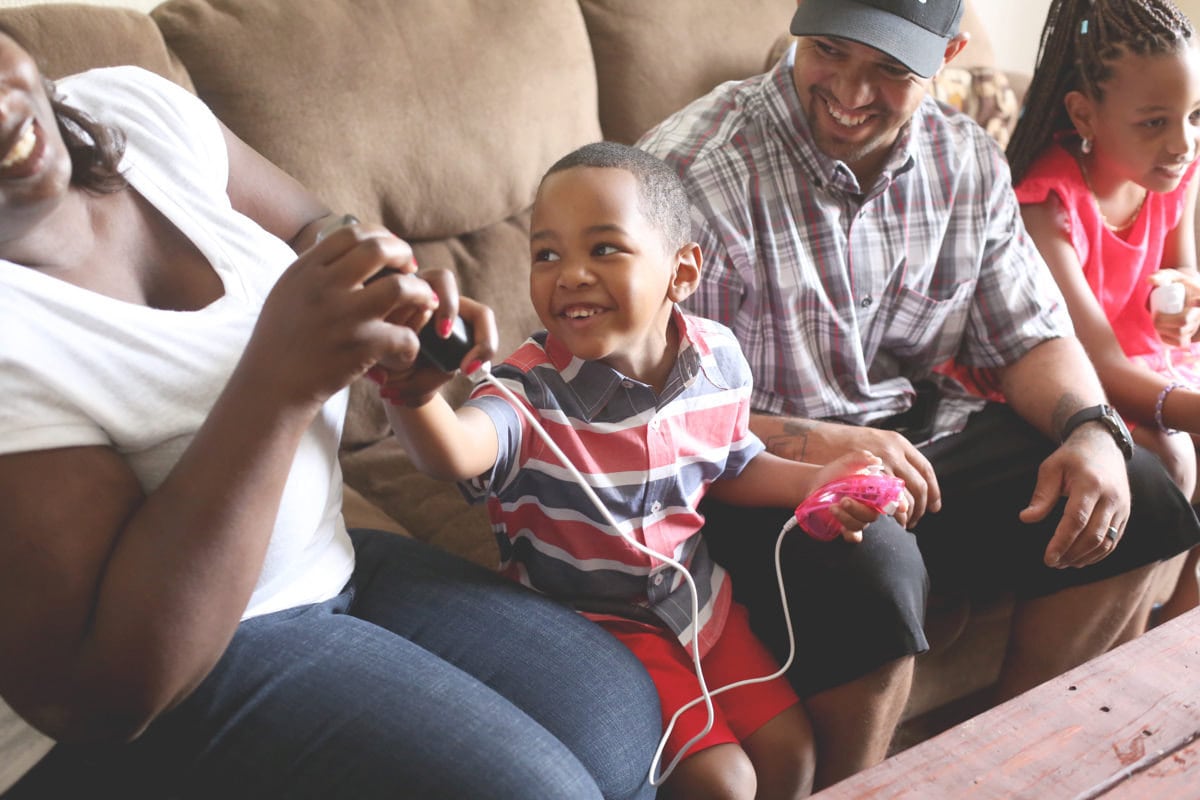 Krystal launched Random Rompers to support her family. Two years later, four-year-old Messiah and seven-year-old Kalani continue to motivate Krystal in her work.
Aside from living expenses, what has your Etsy income allowed you to do?
We had financial struggles the past two or three Christmases because I wasn't working. I'd had my son so I took some time off, then we moved from California to Texas and stayed with my mom for a while. Thanks to the
shop
we were able to put presents under the tree and have our first real Christmas. We've been able to help our relatives out too. It's a great feeling because we needed a lot of help before, and now we're able to help them out thanks to the Etsy income. We put my daughter in cheerleading, and she was thrilled when we told her. Now she's in gymnastics and my son is in jujitsu, and they're both pretty expensive sports. I was even able to start homeschooling my son, because public school wasn't really working out for him.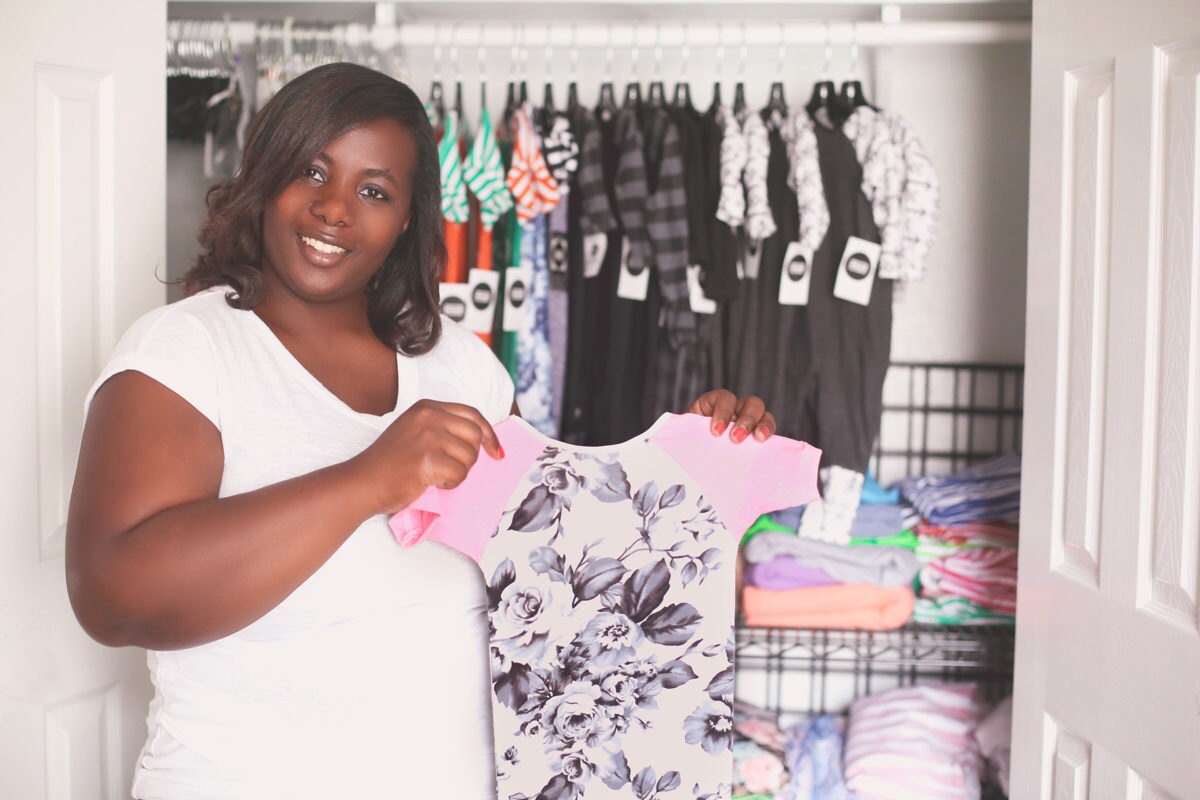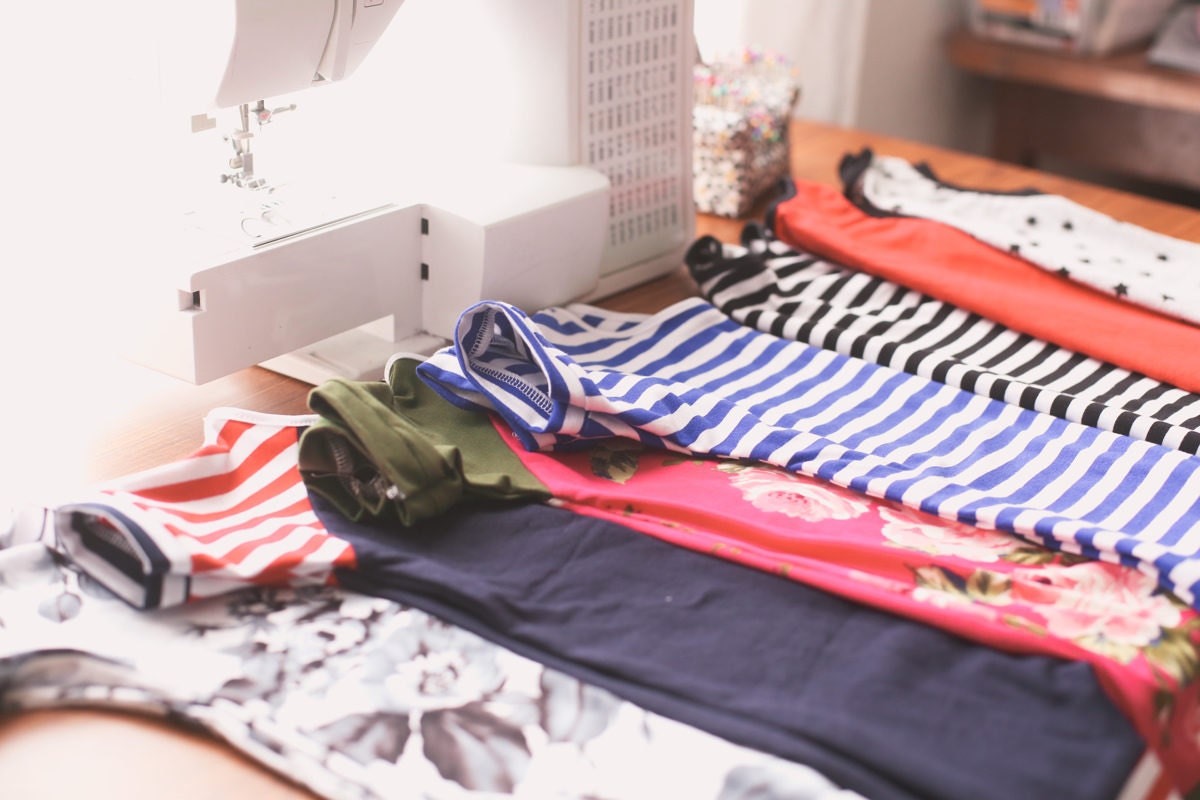 One of Krystal's favorite parts of running her business is her reviews. "Getting the five-star review is the icing on my cake. I love what I do but knowing that the people who buy my rompers love them is just perfect. I look back and read the reviews when I'm having a bad day."
How have your financial struggles affected your approach to pricing?
I wanted my designs to be affordable for people like me who can't afford the expensive rompers. I never want to be one of those super-expensive brands. I wanted to stay around the $30 range because I don't want to spend more than that on stuff for my kids. They destroy it anyway and outgrow it so fast! I try to source fabrics that aren't going to be expensive. You just have to find the right fabric content. If you know your fabrics, then you can buy decent or great fabrics for a lower price. And if you know how to sew then you can make something amazing without having to charge an arm and a leg to do it. Each
romper
costs me $6 to $9, and I price them between $20 to $30 depending on the pattern that I use.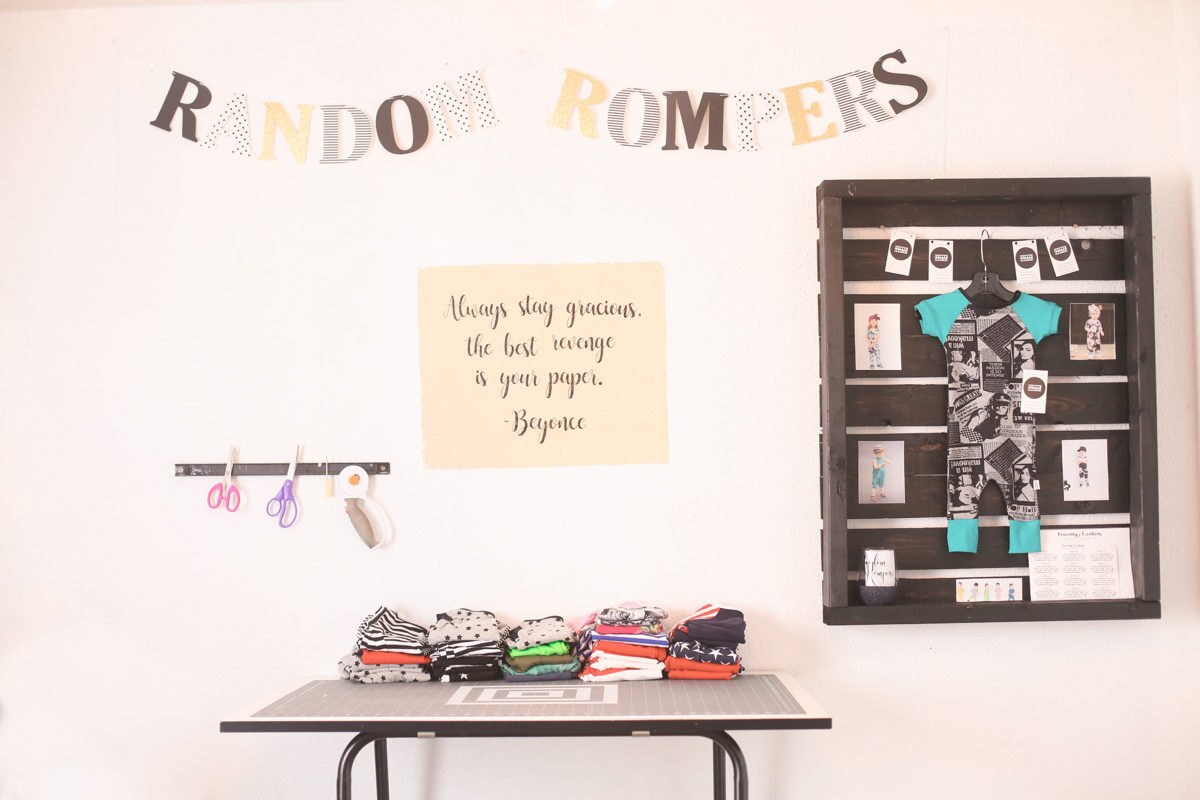 Krystal works out of a room in the apartment she almost lost when her family only had money to pay their gas and electric bills.
Why do you think your business took off the way it did?
I had a lot of help from the moms of my baby models, who spread the word and posted about it on social media. When I created an 
Instagram page
 for the shop, one of the moms found me there and asked if I needed a brand rep. I was like, "What is that?" She said, "We'll take professional pictures for you in exchange for the rompers." Now I have a big ol' team of them, about 40 that I work with to take pictures. We tried photographing my son in them but he is a crazy kid. Getting him to stand still is not going to happen ever, and then he poses like a superhero, so that didn't quite work either. I know that has driven some traffic. As much as they have helped and done advertising—and I do advertising on my own—most of my traffic comes from Etsy, from 
promoted listings
 and things like that. If I wasn't on Etsy I don't think it would be as popular.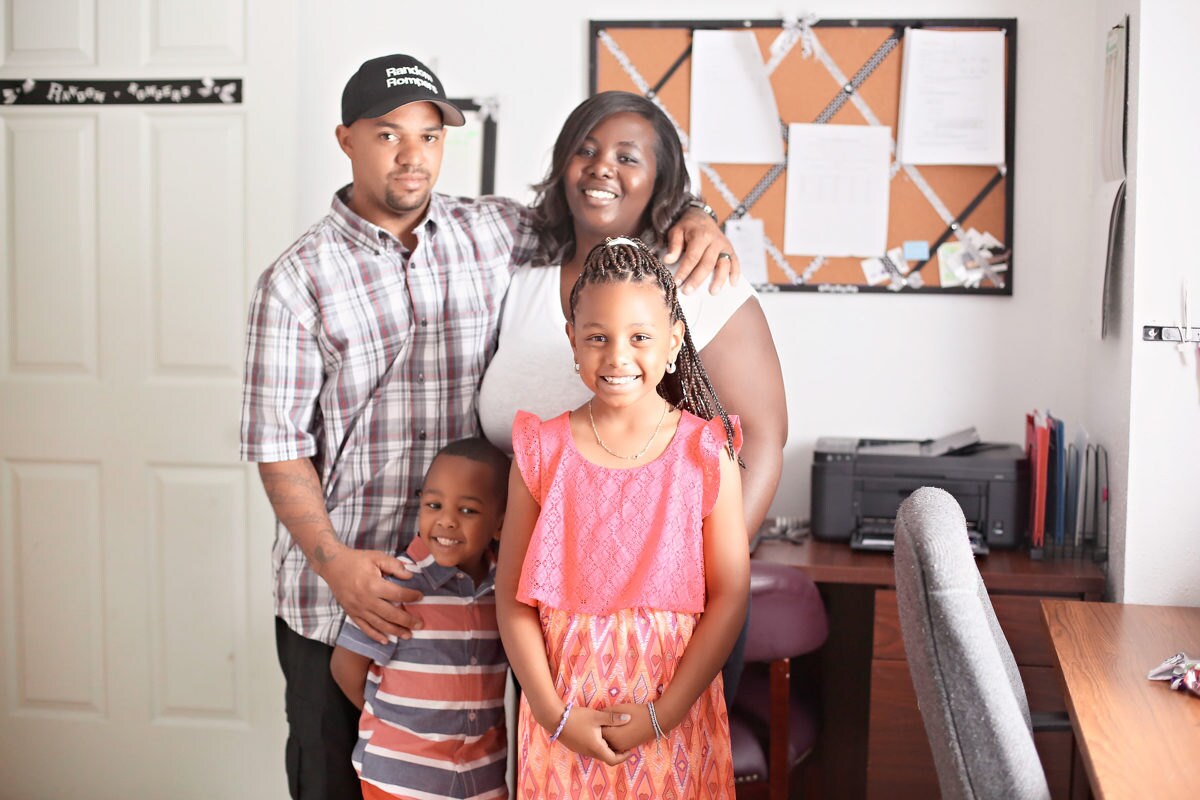 "I was pulling at straws to figure things out, trying to do what I love and make money," says Krystal. "I just thank God that even the little guy can make a few bucks and help their family."
How does it feel to support your family with your craft?
It makes me feel like superwoman. There aren't many people who get to say they do what they love every single day. Not to mention I get to do it in pajamas! When we were able to have a real Christmas that year, I was so thankful. It was very touch-and-go for a little bit and being able to put presents under the tree, even the ones that claimed to be from Santa, it just felt so good. Thankful is the best way to put it.
All photos by Ana Lavalle.
Want to start your own Etsy shop? Explore the Seller Handbook for advice and inspirational stories like this one.