by Valerie Rains
From the first fabric selection to the final hand-sewn flourishes, watch a made-to-order wedding gown come to life in this Brooklyn bridal designer's busy atelier.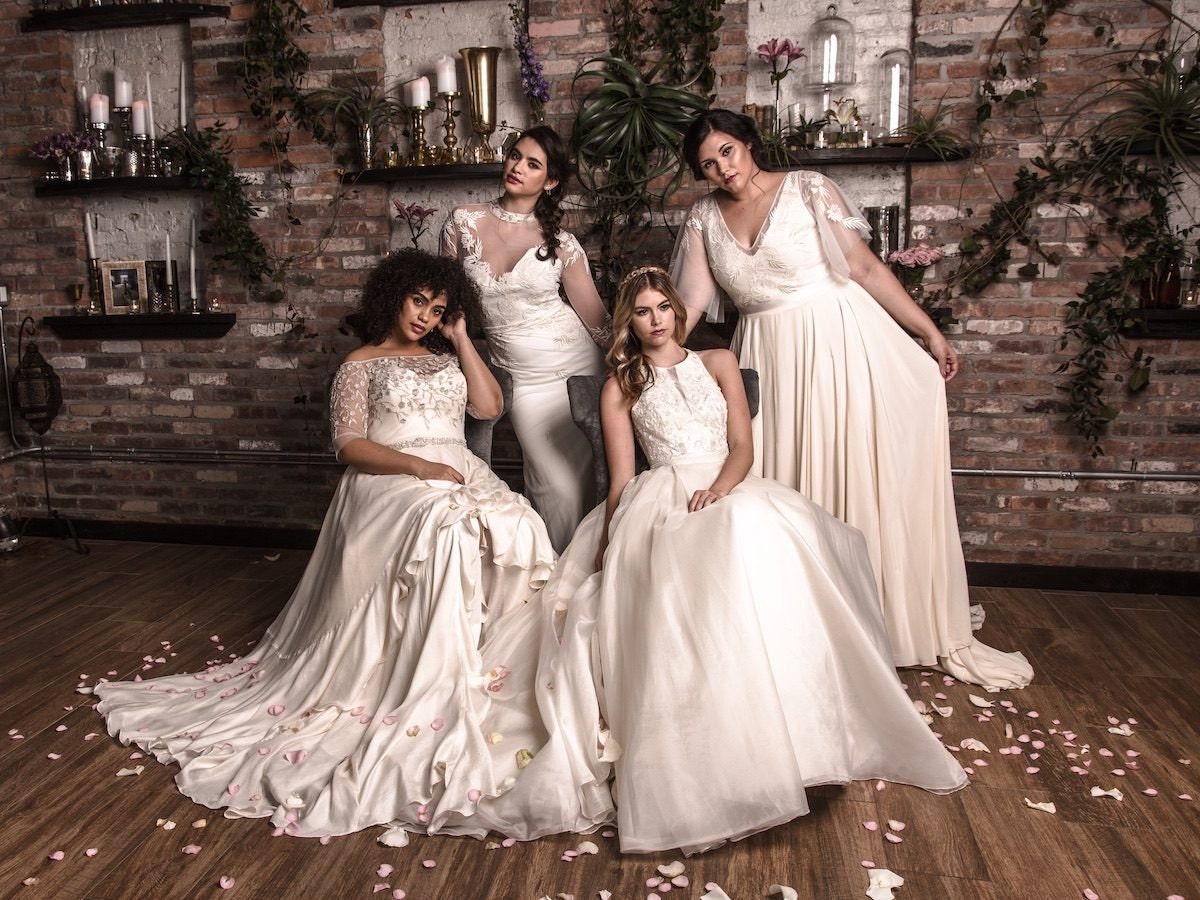 Visiting venues, poring over paper goods, compiling playlists: There's so much effort that goes into planning a wedding that feels like a true reflection of your unique partnership. But all the careful curation and thoughtful personal touches are still only one piece of the picture. Behind every handmade welcome sign and keepsake bridesmaid gift you select to bring your special day to life, there's a hardworking craftsperson with their own love story waiting to be told—one of painstakingly sourced materials, unyielding attention to detail, and dedicated customer service. 
It's a part of the story that not everyone gets to see with their own eyes. But today, we're changing that, and taking you on an insider's tour of Brooklyn designer Rebecca Schoneveld's buzzing bridalwear studio, where a tight-knit team of 15 patternmakers, seamstresses, and tailors work side by side stitching up Rebecca's line of elegantly wearable gowns for modern brides. Click play to get a glimpse of the full production process for one of her most popular styles, the Fleur-Aimee, from sketchbook to sendoff prayer (yes, really). Whether it's the individually positioned lace flowers or the queue of tiny hand-sewn buttons that take your breath away, one thing is certain: You'll never look at a wedding dress the same way again.