by Jackie Buddie
Follow along with our latest video to create your own lush, modern arrangement: perfect for perking up a room—or a special someone.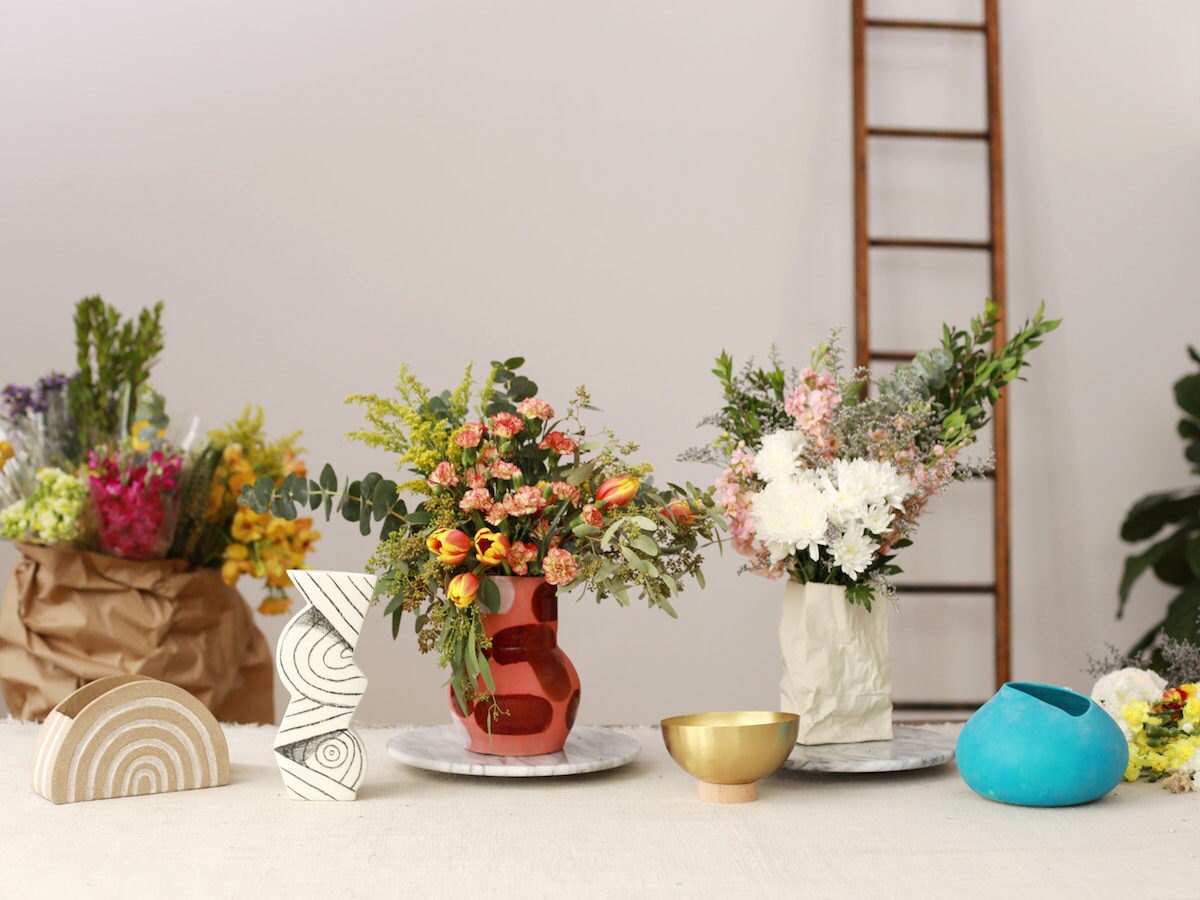 Peak flower-picking season is nearly upon us, and nothing breathes fresh life into a space—or brightens someone's special day—quite like a lush display of blooms. No bed of tulips in your backyard? Not to worry! Our in-house floristry expert, Sarah Ponthieu, is here to demonstrate how to assemble an easy, garden-inspired bouquet using select stems from your local grocer or farmer's market.
All you need are a set of shears, a healthy bundle of foliage and flowers, and most important, the right vase to serve as your base. Click play to discover Sarah's pro tips, then shop below to find the perfect vessel to complement your own showstopper arrangement.
Colorful ceramics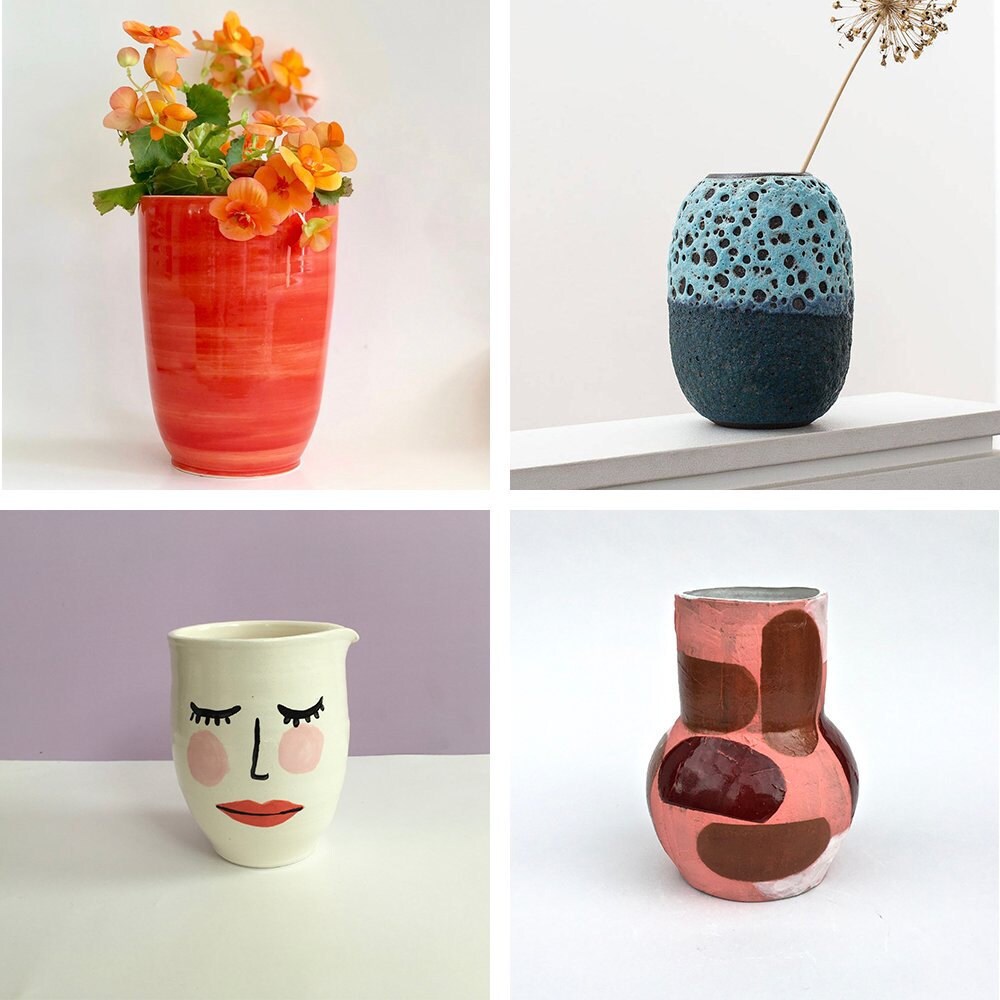 >
Use if:
"More is more" is your mantra (when it comes to florals and decor).
You like putting your own personal twist on classic designs.
A cheerful pick-me-up is in order.
Shallow bowls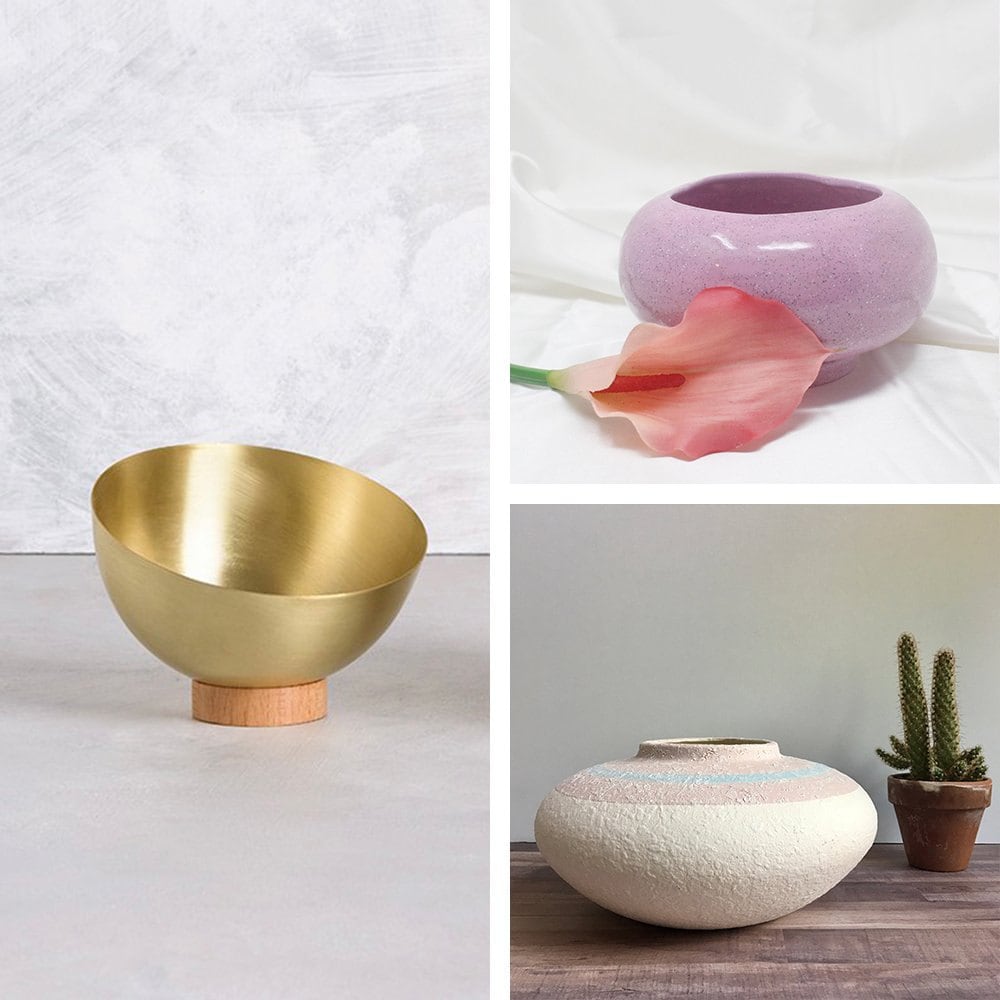 >
Use if:
Your wildest centerpiece dreams are Ikebana-inspired.
You know how to use a flower frog to affix stemmy tendrils in place (or you'd like to learn).
Cultivating a zen vibe is key.
Unique shapes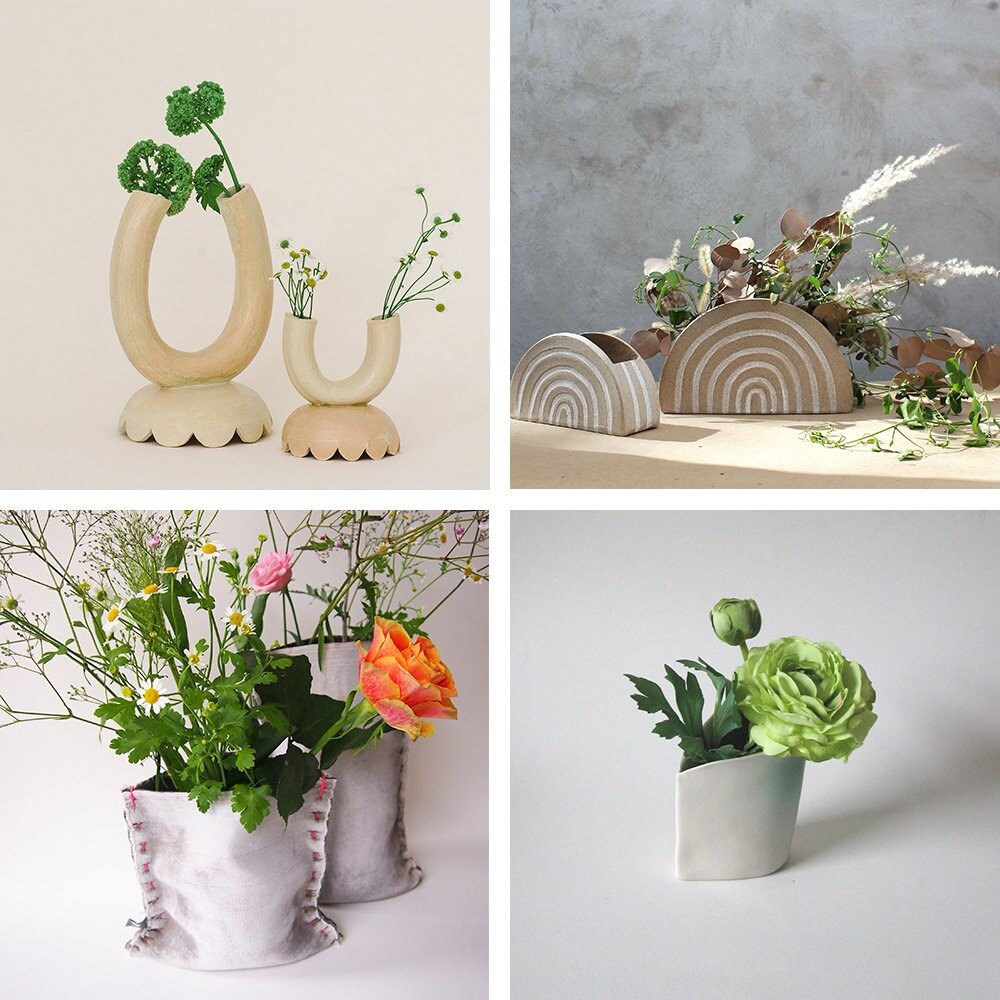 >
Use if:
You collect conversation pieces.
Unexpected shapes and textures stimulate your creativity.
You're ready to experiment with more complex arrangements.
Etsy shops featured in video: Russell Janis Table, Billy's Bungalow, Gabrielle Silverlight, Loop Designs Studio, Kim Westad, Mass Over Matter