by Diana Keeler
Discover bright ideas for choosing a light fixture that reflects your signature style, and shop some of our favorite jaw-dropping designs.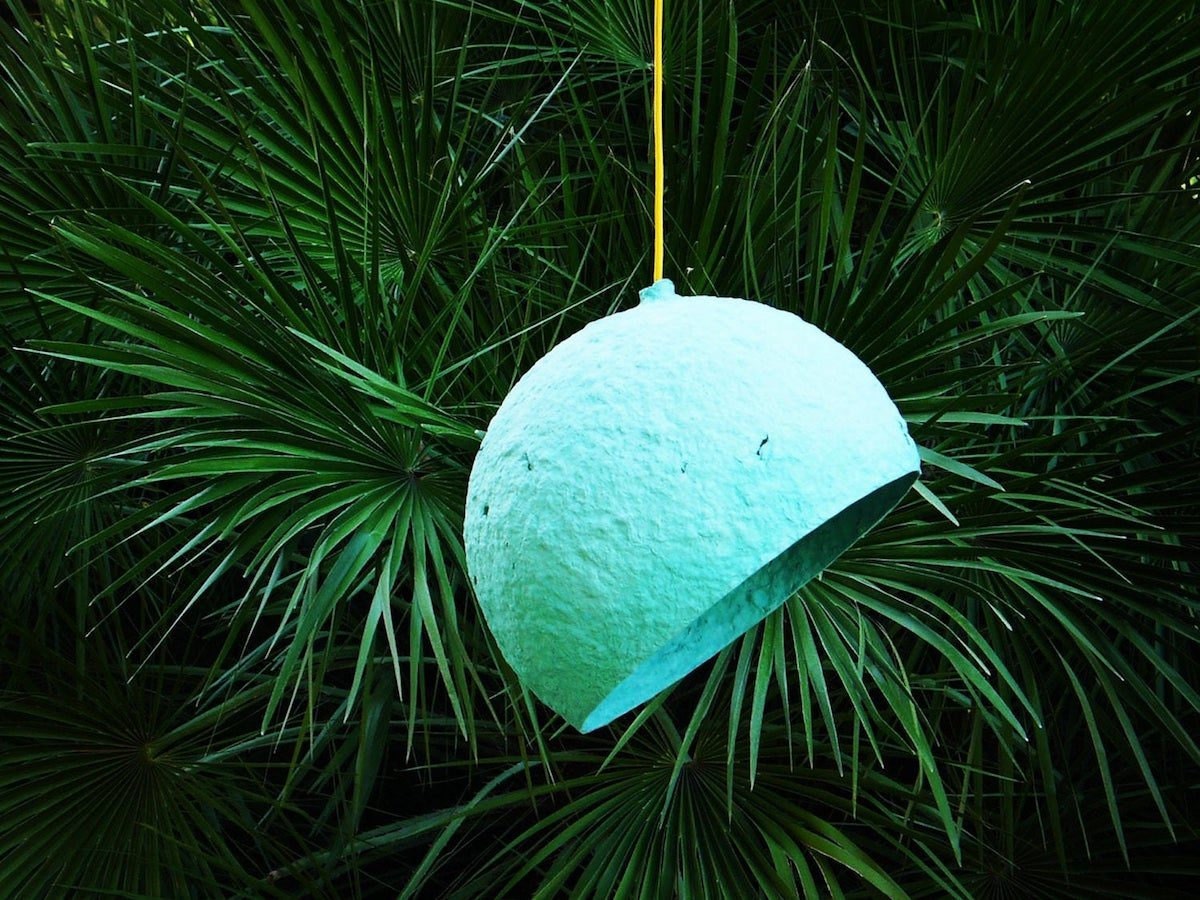 When you're in the midst of a major home update or decorating a brand-new space from scratch, picking out lighting might not necessarily command a place at the top of your to-do list. Allow us to make the case for reprioritizing. "Lighting is a huge part of the design of a room, and a great opportunity to try some new trends and let your personality shine," says Etsy Trend Expert Dayna Isom Johnson. "Since lighting is both functional and decorative, it's extra important to choose your fixtures wisely and make sure you get pieces you really love."
Explore design ideas and inspiration
Still, figuring out where to begin can be tricky—and occasionally intimidating. To demystify the process, we checked in with Etsy's senior merchandiser for home goods, Lindsay O'Brien, and one of our go-to interior design advisors, Alex Bates, for their most illuminating and time-tested tips on finding the ideal fixtures for your space and your taste. Read on to tap into their years of experience—and get ready to have your own lightbulb moment.
Focus on function 
Say you've just moved into a new home. How do you begin assessing your lighting needs? New York-based creative director and sustainable design consultant Alex Bates says the first step is to walk through each area and map out how you plan to use it, then concentrate your search on the type of lighting that will serve that function best. "Table and floor lamps are perfect for cozy spaces, such as living rooms, while overheads are helpful for food prep in kitchens," Alex says. Desks call for task lamps, while a long hallway looks stunning lit with a row of slim, well-spaced sconces. And the ultimate finishing touch for any well thought-out bedroom? A pair of wall-mounted reading lights or a bedside lamp, Alex says.
Make use of your tape measure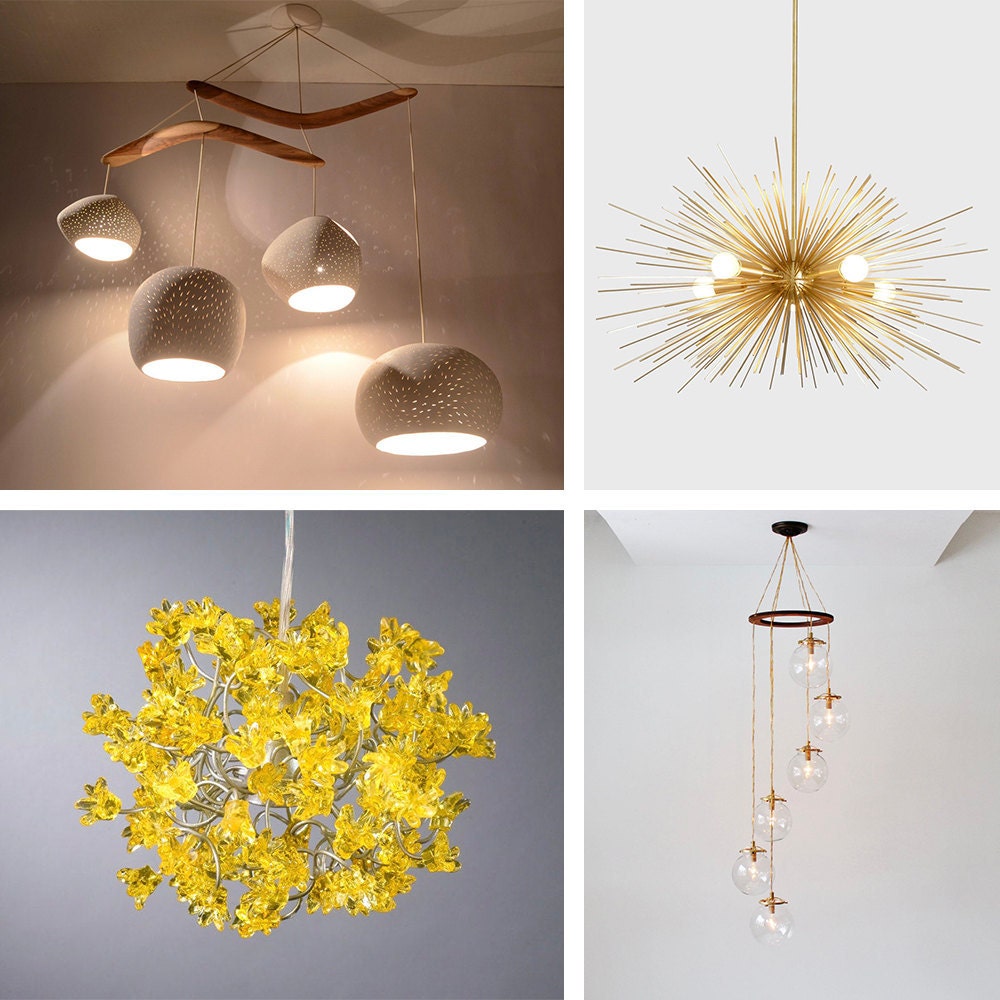 Choosing the wrong size fixture is a common mistake, especially when shopping online. People find something in a style they like, only to discover that in person, it's clearly too large or too small for its intended place. Taking the time to pull out a tape measure and mark off a fixture's footprint will save you frustration down the road. (Don't forget to factor in the size and position of any large furnishings nearby, along with the ceiling height and square footage of the space.) "When in doubt, just reach out to the maker with the dimensions of your room and the item you have in mind," Lindsay suggests. "Etsy sellers are expert at advising on whether one of their designs will suit your space—and they're just as invested in your satisfaction as you are." 
Tip: To feel extra secure about your purchase, look for shops that offer free shipping (using Etsy's "free shipping" search filter) and have clearly outlined return policies.
Think small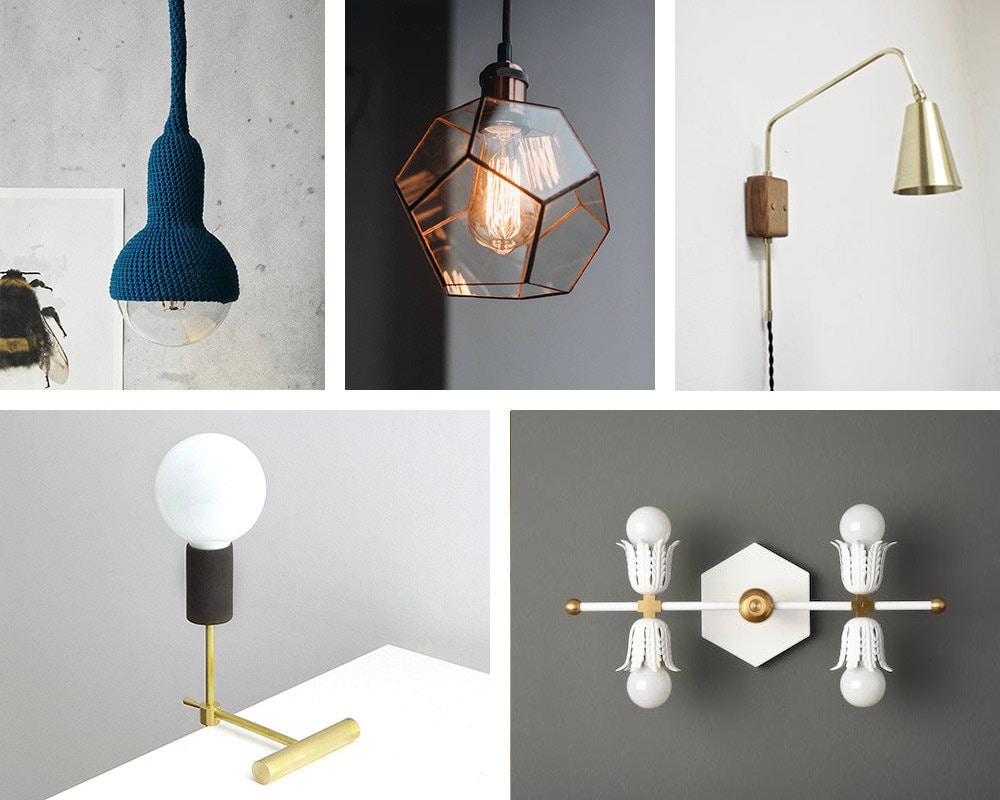 Don't underestimate the impact lighting can have in your home's more modestly sized spaces. "In a tiny room like a bathroom, an updated fixture can make a huge difference," Lindsay says—which makes these scaled-down statement lights, ounce-for-ounce, some of the best style investments you can make. For a fixture that dials up your desired aesthetic without taking up a lot of real estate, try swing-arm sconces and adjustable pendant lamps—two of our favorite space-saving go-tos.
Tip: Many Etsy sellers are happy to customize a fixture's ceiling drop, metal finish, shade diameter, and even its electrical connections (from hard-wired to plug-in) to suit your specs. If you don't see these options spelled out in an item's description, you can always convo the seller to inquire.
Upgrade your shades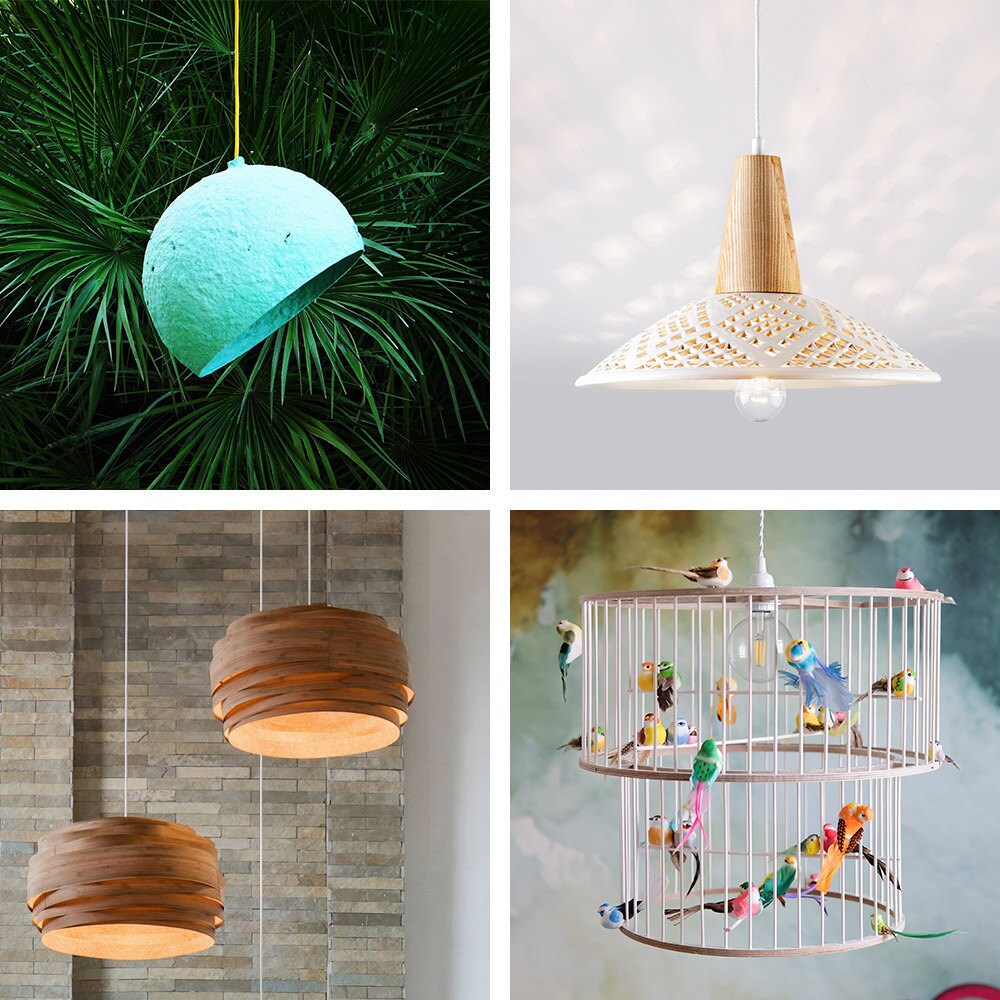 Leveling up your lighting game doesn't have to mean starting from scratch. Whether you're a renter limited to pre-installed fixtures or just an eco- or budget-conscious decorator hoping to improve a perfectly functional but lackluster base, swapping out a ho-hum shade for a one with a little more panache is an easy way to make an instant, low-investment improvement. Other achievable tweaks (with components you can reclaim you when you move out of your space)? Swap out your standard socket for an industrial ceramic fitting, or outfit a lampshade-free design with a vintage-inspired bulb, Alex says.
Invest in vintage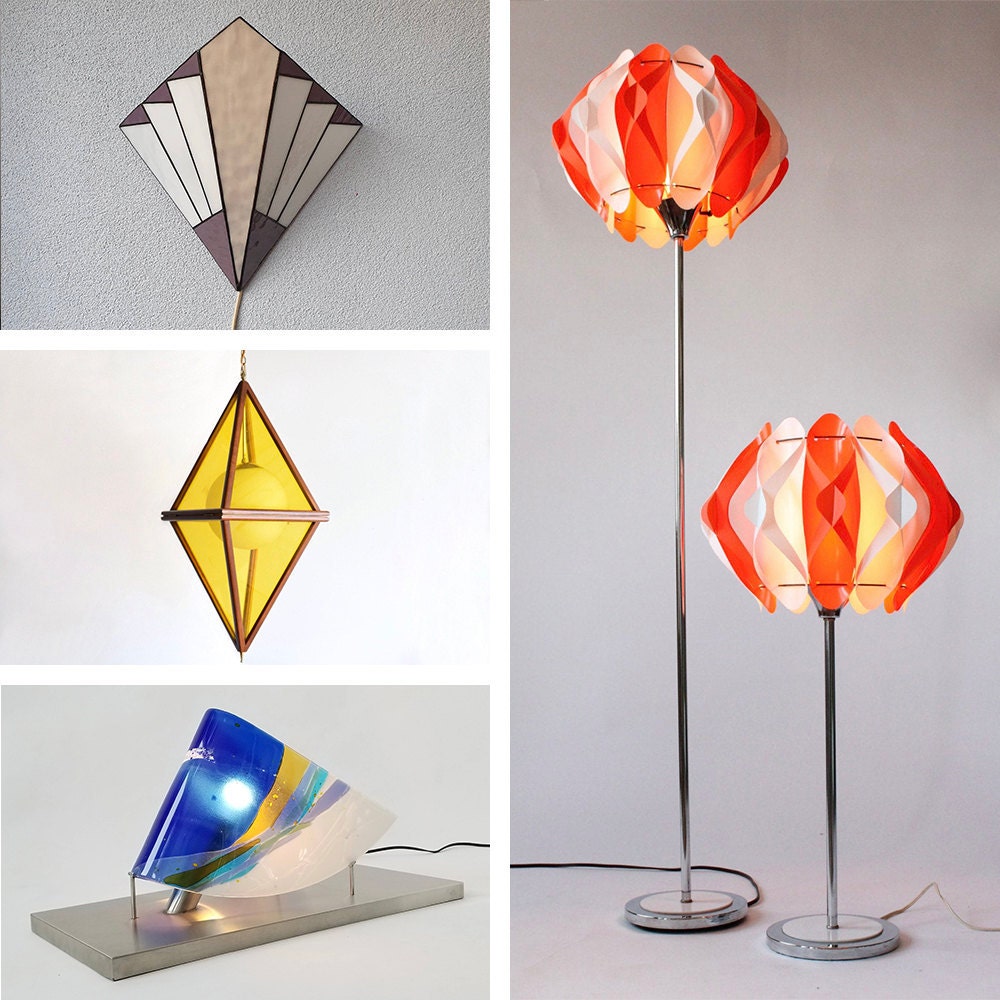 Many of today's top lighting trends are clearly inspired by vintage styles, Lindsay says, so why not source some originals for your space? You're guaranteed a unique piece—and one that's been built to last. "When buying vintage, look for 'good bones,' much like you would a house," she says. "And don't be afraid to take a chance on a base you really love—you can always get it rewired or swap out a dated shade. I've actually gone as far as to cut perfectly good hard wiring out of a wicker pendant that I knew was perfect for my space, and turned it into a plug-in version that could be hung anywhere." Not an electrical pro? No problem. A local lamp shop or even a hardware store will be able to rewire a vintage fixture (or one shipped from overseas and built for a different electrical system).
Tip: When shopping for vintage lighting, try using search terms that include eras, design styles, or materials, such as "art deco", "wicker", "rattan", "bauhaus", "Danish", and "brass".