by Stephanie Moise
From s'mores-making sessions to creative scavenger hunts, here's how to make the most of the season wherever you are.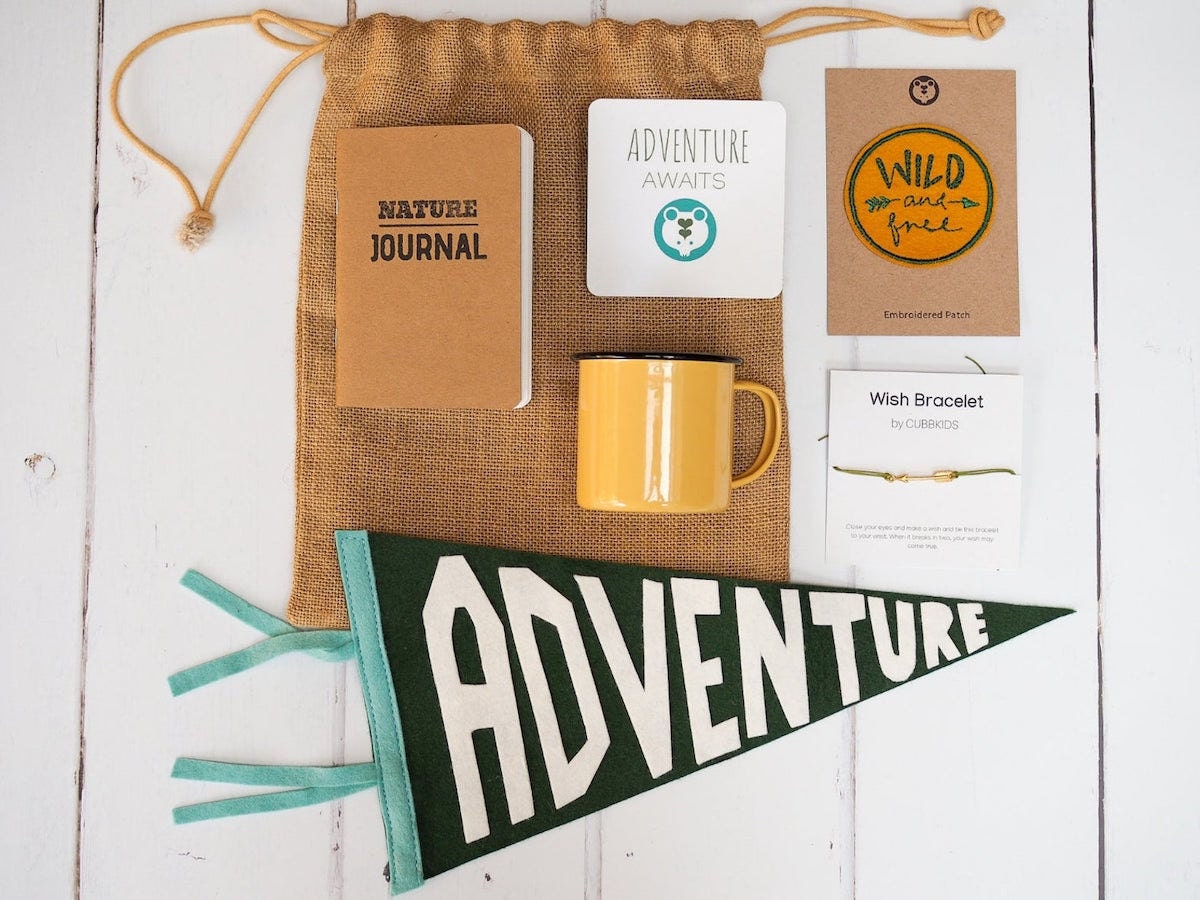 You never forget your first summer at camp: the friendships forged, the sing-alongs sung, that hard-won talent show trophy. And while this beloved coming-of-age tradition might get scaled down (or rescheduled entirely) this year, we have plenty of great ideas to bring that memory-making magic to life in your own backyard or living room. From storytelling and stargazing to arts and crafts sessions and the ultimate s'mores soiree, you'll be ready and able to keep the kiddos engaged—or spark some nostalgic feelings of your own. Read on for foolproof ideas for recreating summer camp fun at home. 
Get decked out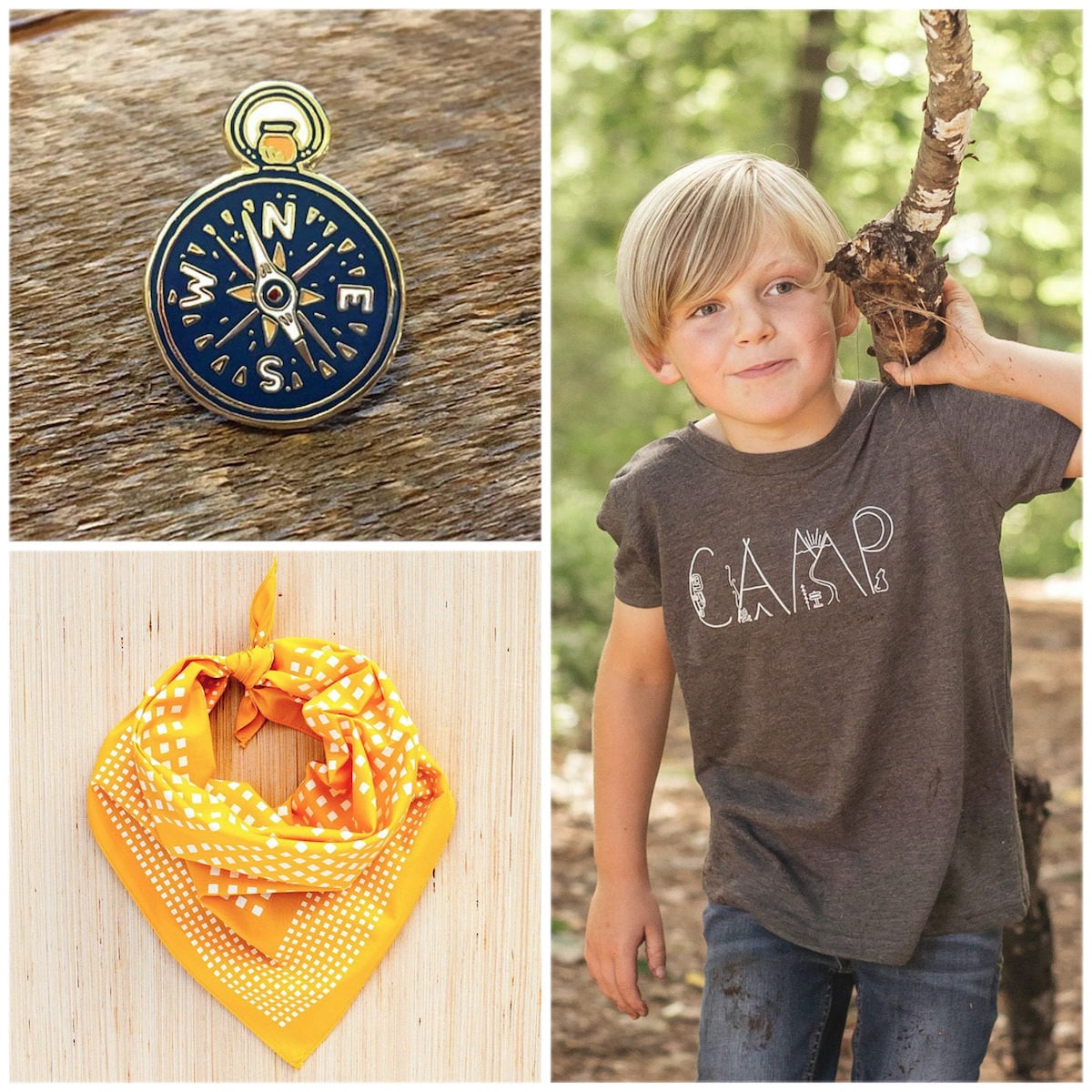 First and foremost, it's simply not summer camp without the matching tees, lanyard bracelets, and merit badges. We're also pretty keen on the tie-dye trend, a suddenly-everywhere seasonal staple. And of course, the perfect pair of cutoffs is a must-have for warmer weather. As for accents? Tie on a bright bandana, affix your snazziest enamel pin, and top it all off with a colorful hat. Voila! You're ready for whatever activities the afternoon may bring. 
Choose your own adventure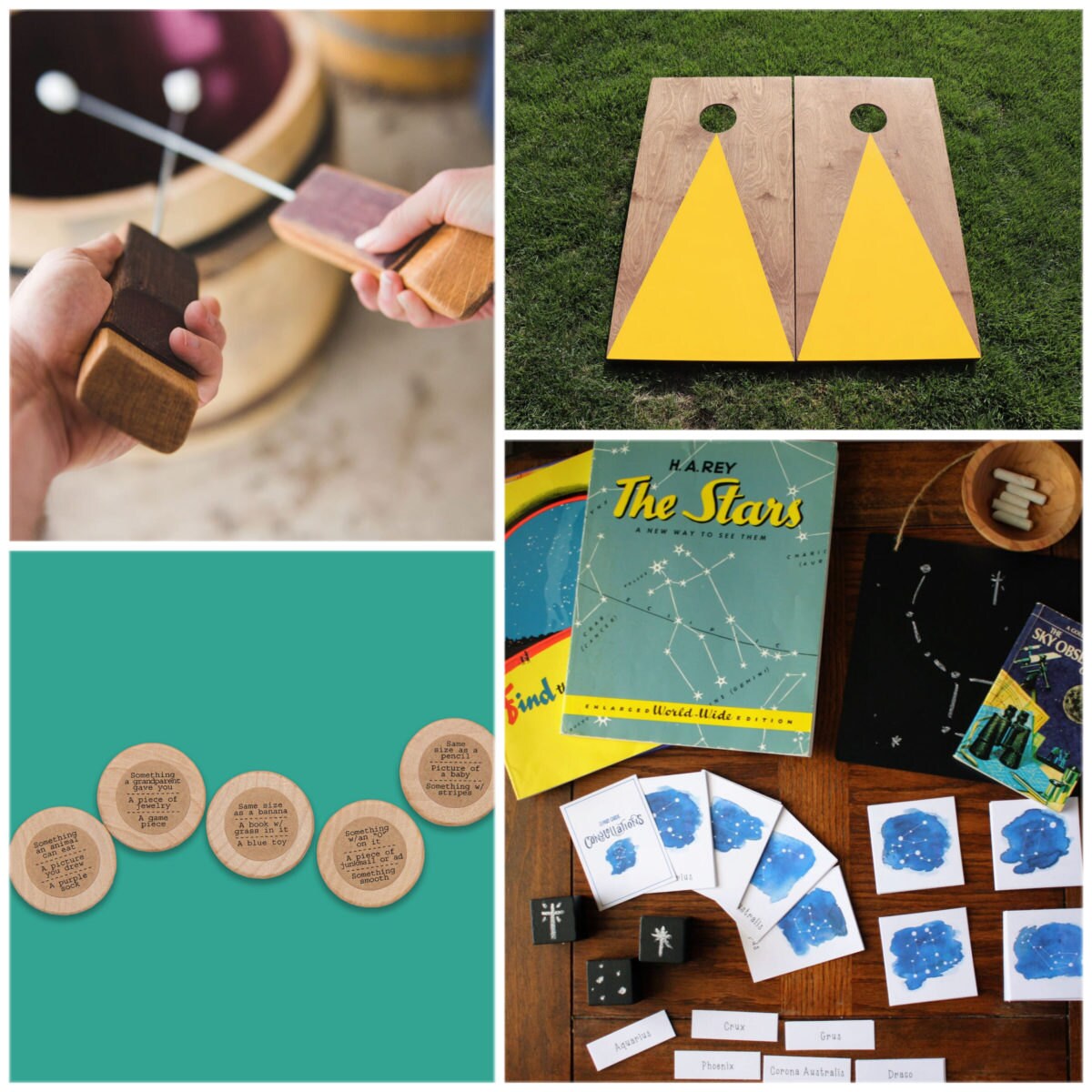 Cornhole at noon and ghost stories at seven. Or maybe sundaes for lunch and a scavenger hunt for dessert. And who could say no to Tug-of-War Tuesday or a morning dedicated to baking DIYs? Whether you collaborate on plans with the family or surprise your happy campers every morning, the world—and the schedule—is filled with possibilities. So put on your counselor cap and load up that fire pit: Half of the fun is in choosing what comes next! 
Always be crafting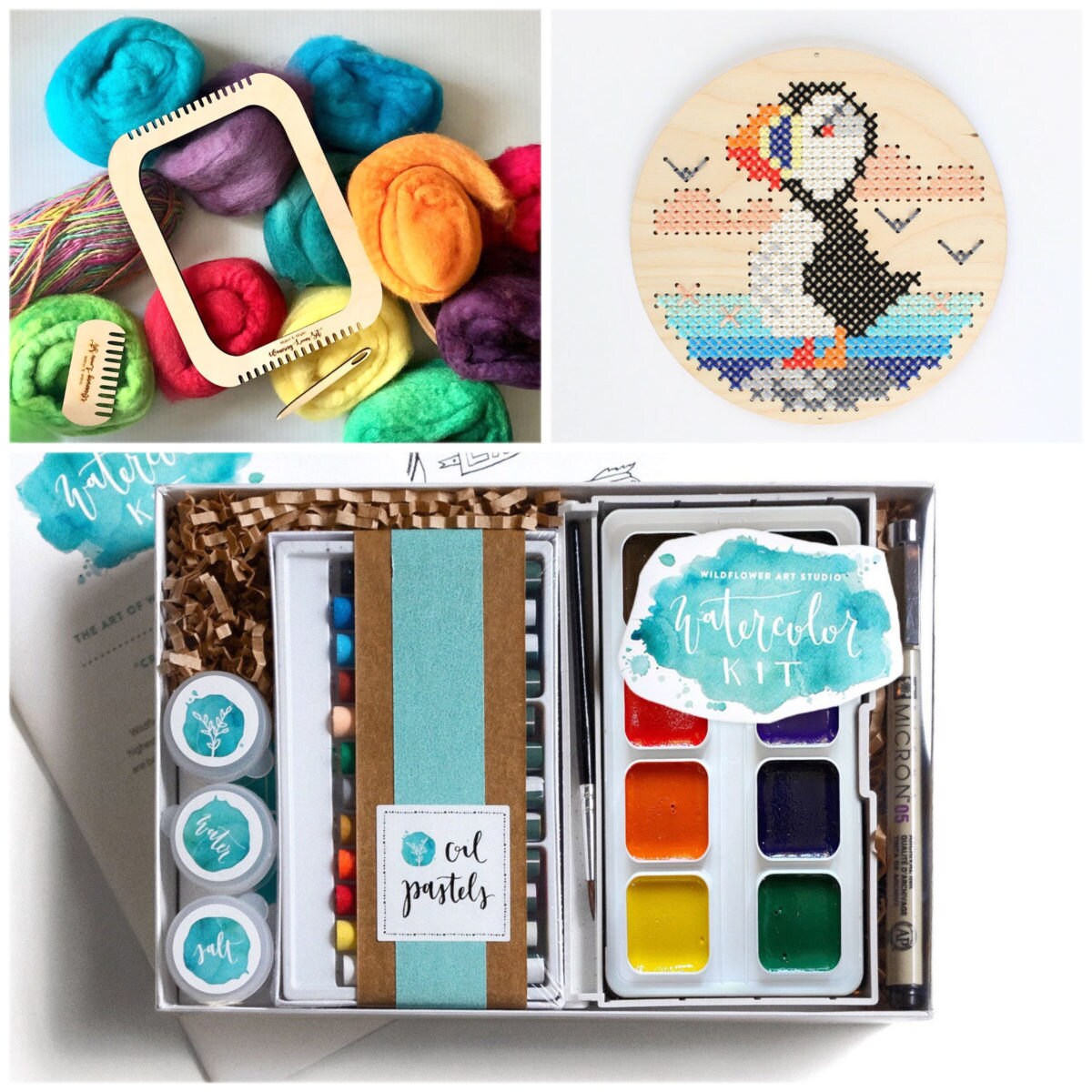 One reason camp is pretty much the best? You get to explore new creative hobbies (or fine-tune your existing talents) in a no-pressure environment. Maybe you've always wanted to try embroidery or are eager to partner up for a face-paint masterpiece. Performing a play could be right up your alley, or learning to grow a garden together might be just the thing. Focus this time on finding activities that bring each of you joy. Then, finish off your journey to self-discovery with a round of show and tell.
Plus: Make Your Own Merit Badge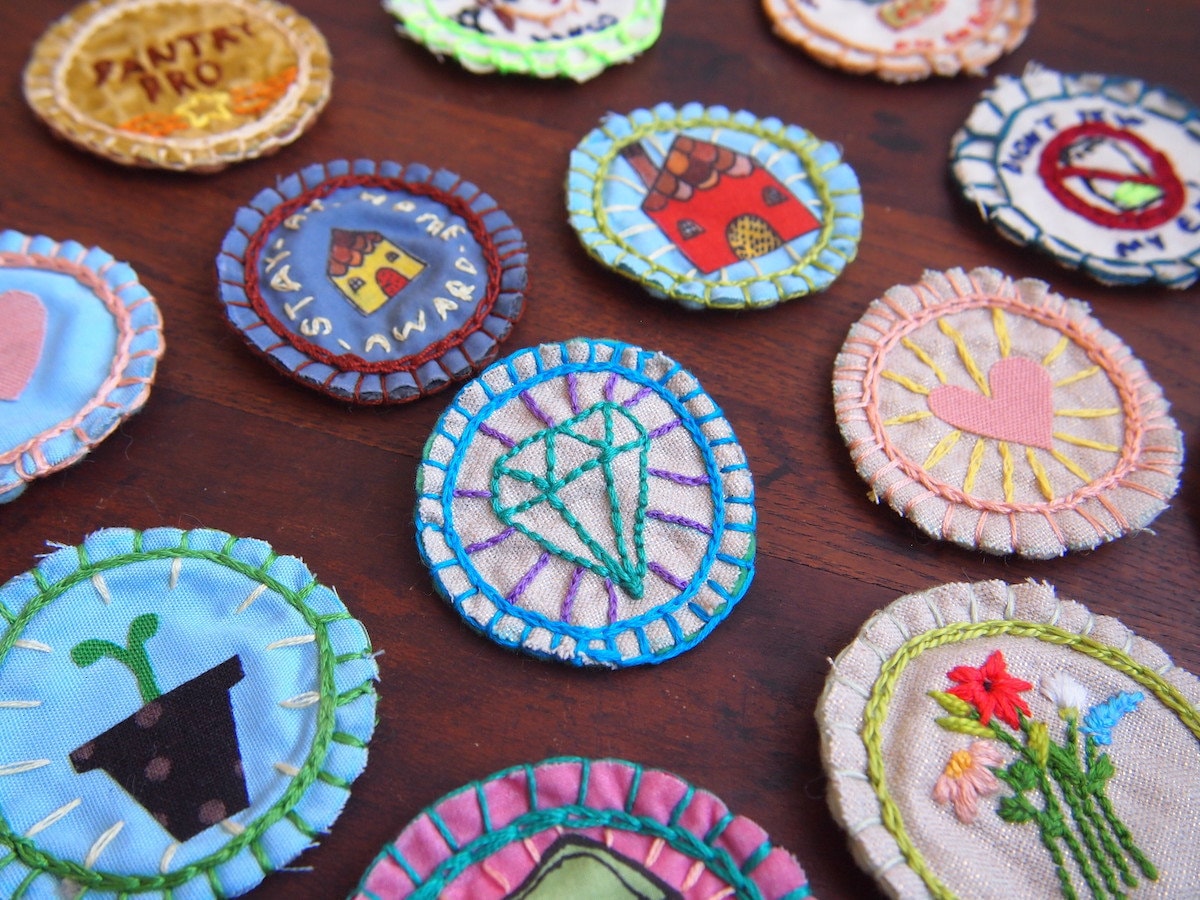 Putting on a happy face after camp's been canceled—when you were so close you could practically smell the pine-scented air—is its own kind of achievement. And with this beginner-friendly DIY project—custom merit badges made just for them—you can celebrate it as such. Whether someone tied a butterfly knot or bolstered a bond with a friend, climbed a tree or planted one, mastered a wilderness skill or stayed home with a smile, a one-of-a-kind handcrafted badge is an unexpected and uplifting way to say "good job." Learn how to make your own with this original DIY.
Featured image: Adventure gift set from Cubbkids, $53