Whether you have a petite box planter or a big backyard, these inspired finds will help you reap the blissful benefits of all things sunny and green.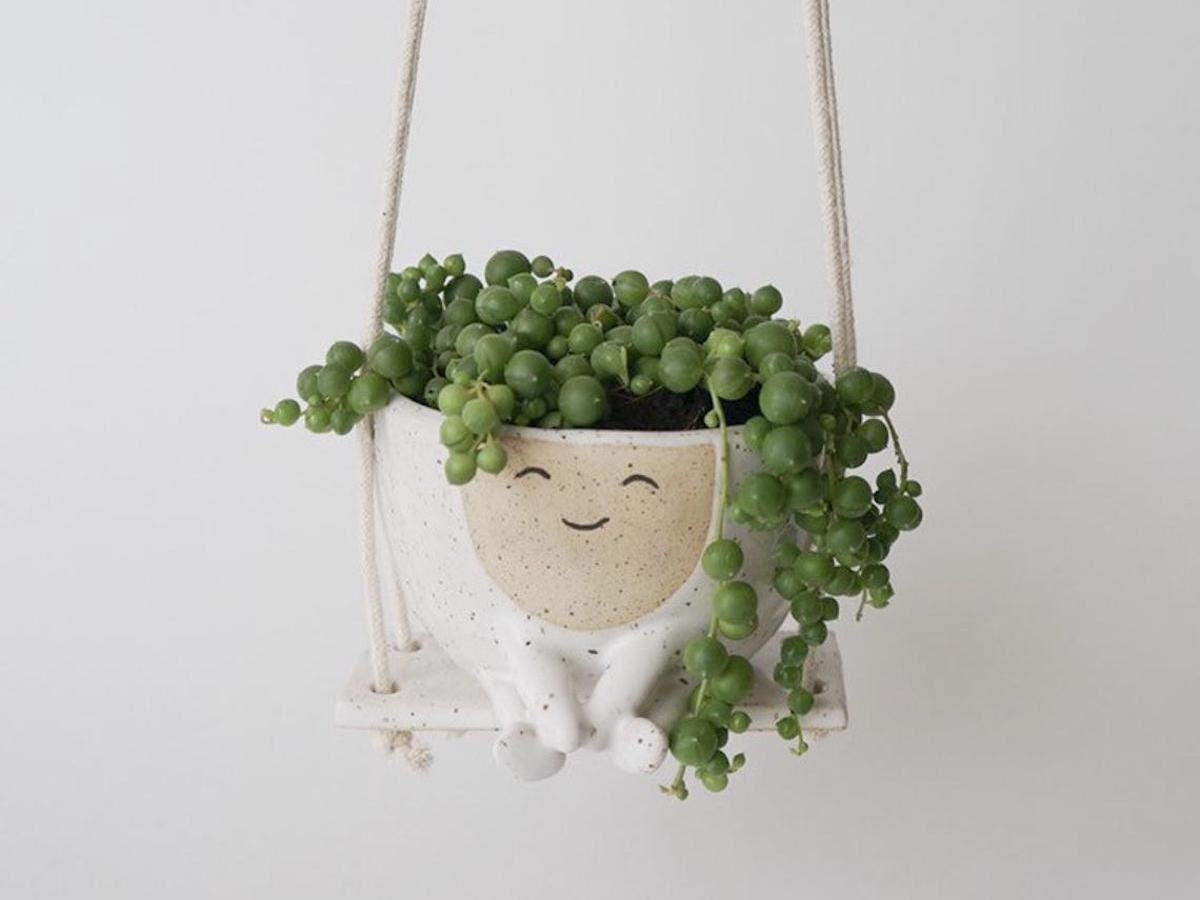 As spring sprouts all around us, we couldn't be more grateful to welcome some much-needed sunshine and fresh air into our lives. And whether you're working with a small pot of soil or a large plot of land, there are plenty of creative ways to enjoy the restorative effects of Mother Nature right from your own window ledge, balcony, or backyard. Need some inspo to get started sprucing? Read on for a few simple outdoor decor and gardening ideas to help you transform any size space into your own relaxing green haven.
If you have a sunny windowsill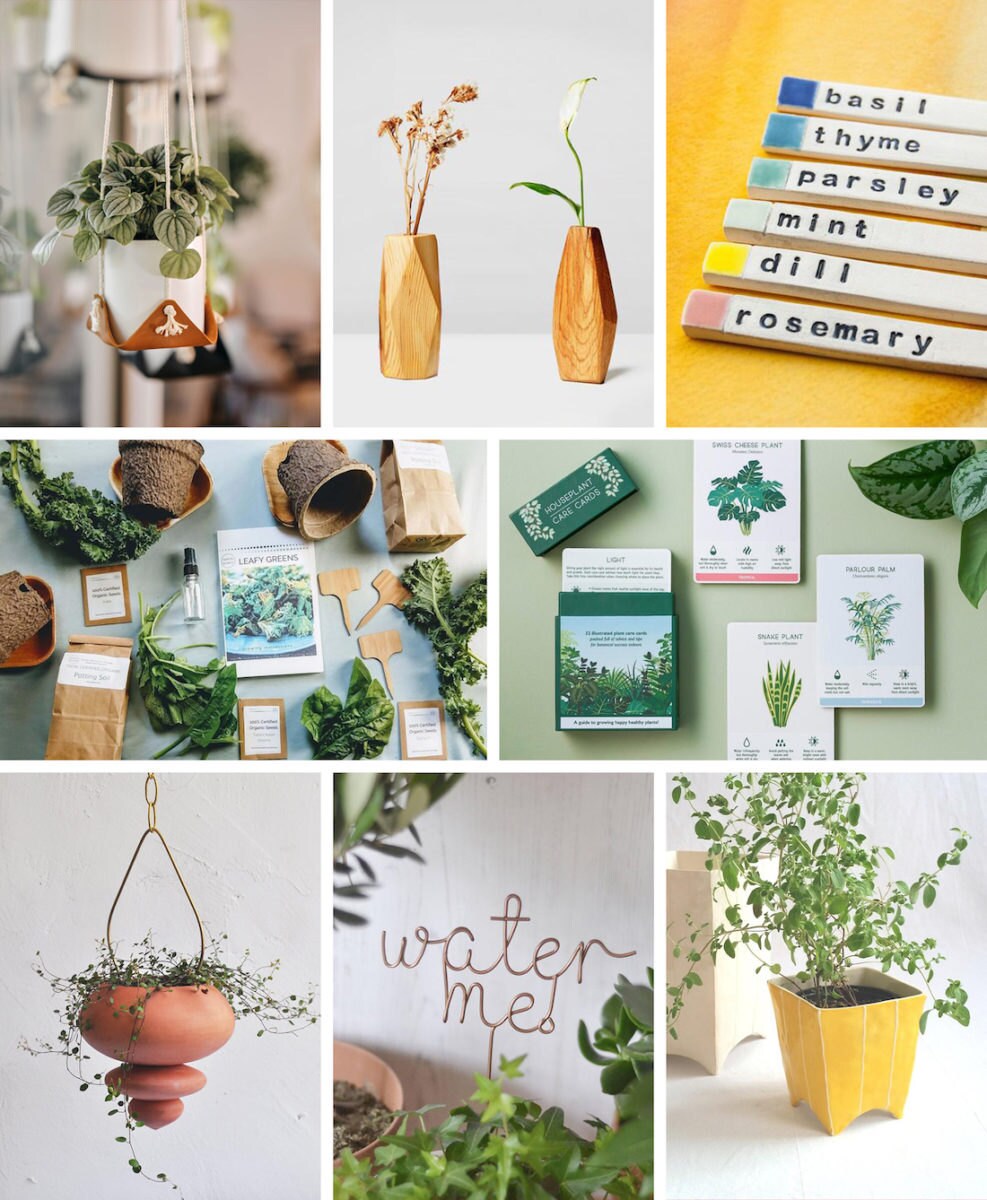 Good news: You don't need a dedicated outdoor space to bask in nature's beauty (or benefit from her bounty). As long as you have some natural light, you can cultivate a robust container garden with seedling starter kits and grow nourishing greens and garnishes for your next hearty recipe. To create visual interest, cluster pots and vases along a sunny sill, arranging an earthy mix of terracotta, wood, and clay-based vessels of various sizes and shapes. Frame your view with foliage using hooks and hanging pots, and train climbing plants up the wall for a naturally uplifting effect. New to indoor gardening? This beautifully illustrated card deck offers helpful guidance for maintaining all manner of house plants, from watering and lighting tips to rooting and repotting tutorials.
If you have a petite, plant-filled patio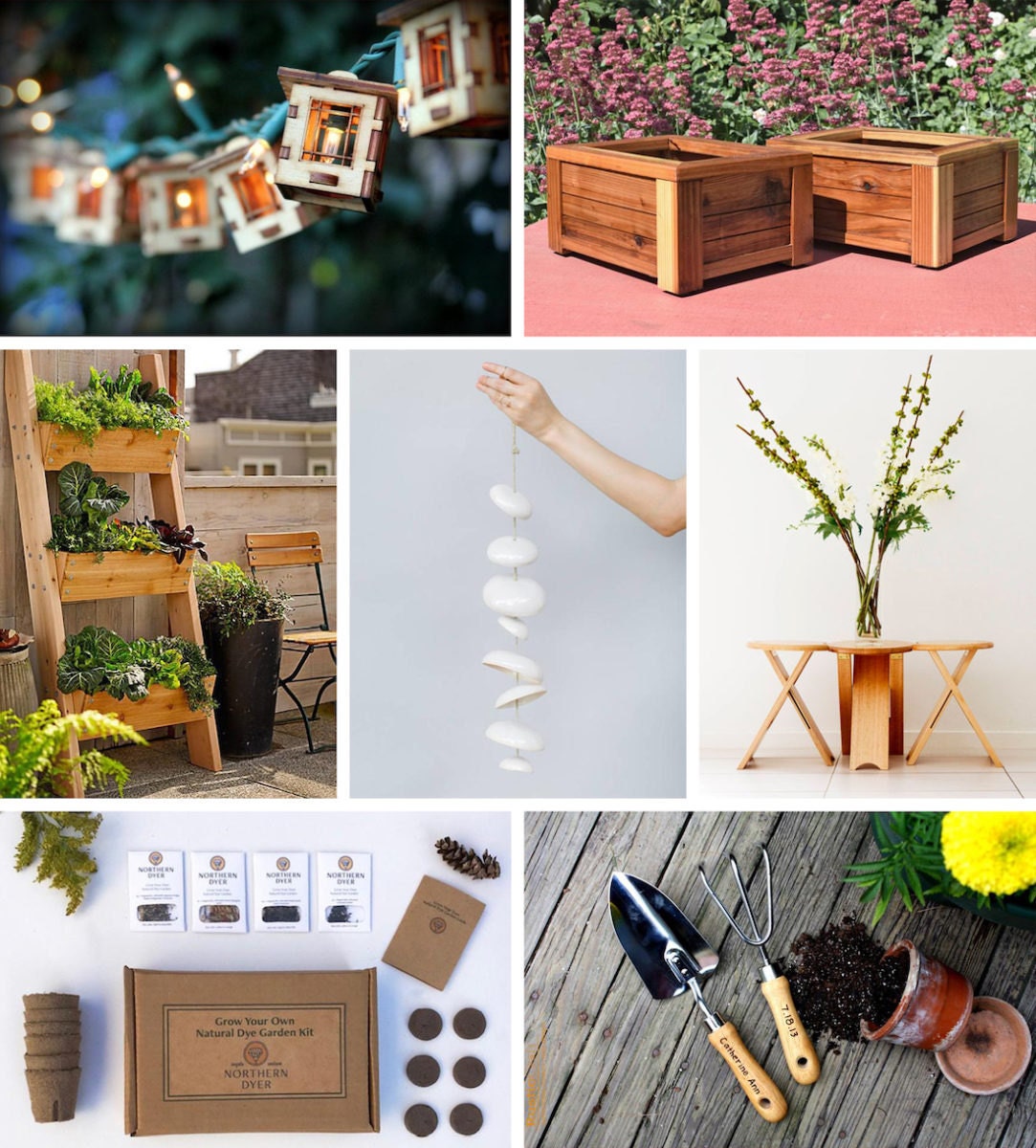 When conserving space is key, a leaning ladder planter allows you to grow herbs and veggies vertically, while a set of rustic redwood boxes keeps your sprawling collection of succulents consolidated—and leaves more room for unique outdoor decor and low-key lounging. A collapsible bistro table and chairs makes setting up and breaking down your date night (with a book, a beau, or a bottle of wine) a total breeze. String up festive lanterns to illuminate the idyllic scene—all set to the tranquil melody of wind chimes softly singing.
If you have a big, beautiful backyard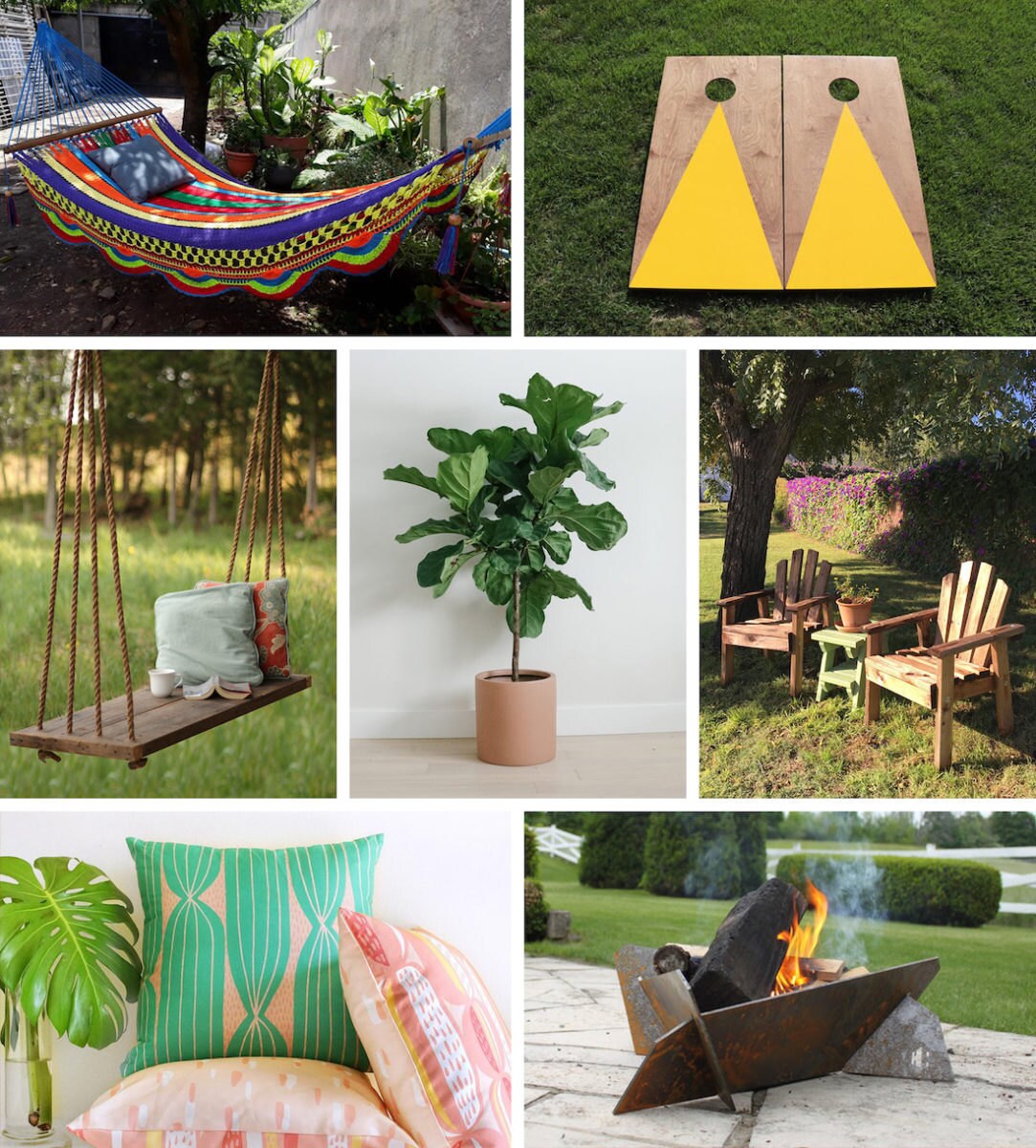 With brighter days on the horizon, your lush lawn soon will become the place to be for the whole family. Create natural gathering spaces by laying out distinct areas for kids and pets, plantings and parents. Little ones will have a field day whooshing back and forth on a wooden porch swing and playing interactive lawn games (cornhole tournament, anyone?) that inspire a bit of lighthearted rivalry. For some peaceful me-time, hang a hammock between shady trees, cozy it up with colorful cushions, and settle in for an afternoon nap. And at night, bring everyone together around an easy-to-assemble fire pit for a round of s'mores and storytelling.