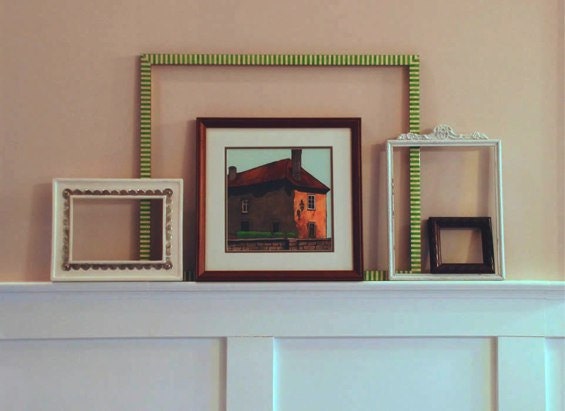 Siiri Poldmae is an new artist on Etsy (TheSeed) and the owner of a Baltimore picture framing business by day. Please welcome her and bask in the wealth of framing knowledge she's sharing!
I know I can't be the only one who tends to buy artwork without getting around to the framing and hanging part. Here's a quick tutorial to help you put a dent in those piles! For a successful framing project, remember to handle your artwork as little as possible, never eat or drink while framing, and always use acid free materials (use conservation grade for very valuable art).
You will need:
 A frame

For canvases, choose one with extra depth to accommodate the stretcher bars.
For works on paper, you'll also need glass, foam board, matting or spacers, and mounting corners.
Brads for securing the artwork in the frame.  There are 3 ways to do this: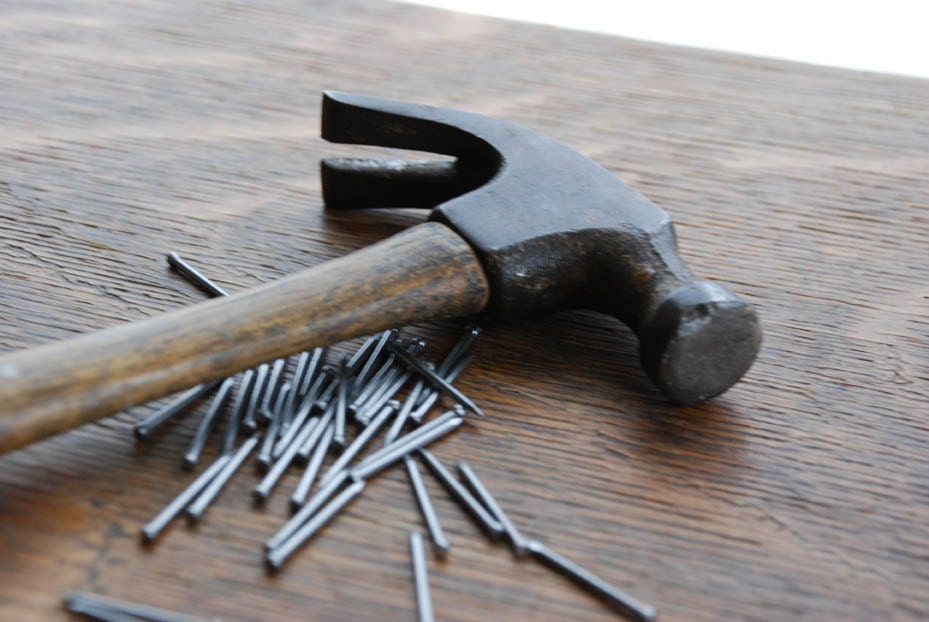 Hammer: difficult but cheap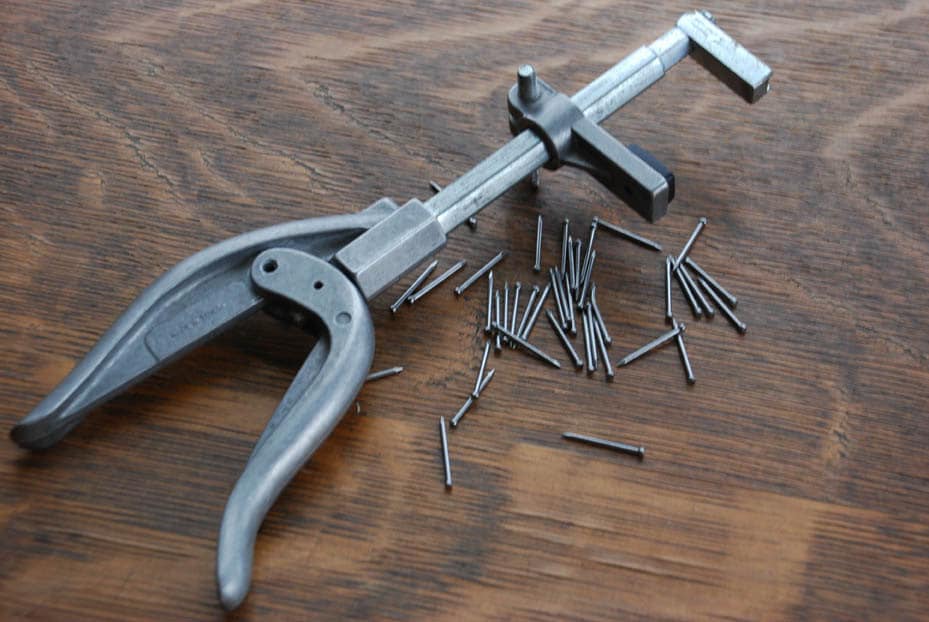 Brad Pusher: easy and a moderate investment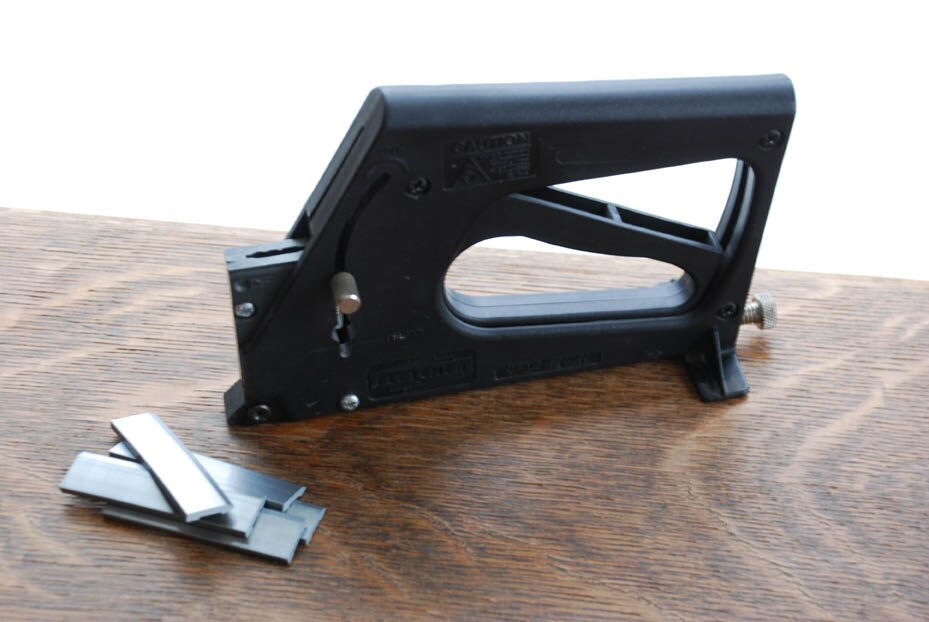 Brad Gun: easy and great if you're going to be doing a lot of framing or sharing it with friends
Dust Cover: Use brown Kraft paper, shopping bags, or scrap booking paper — anything that won't tear easily.
A way to make the dust cover stick to the back of your frame: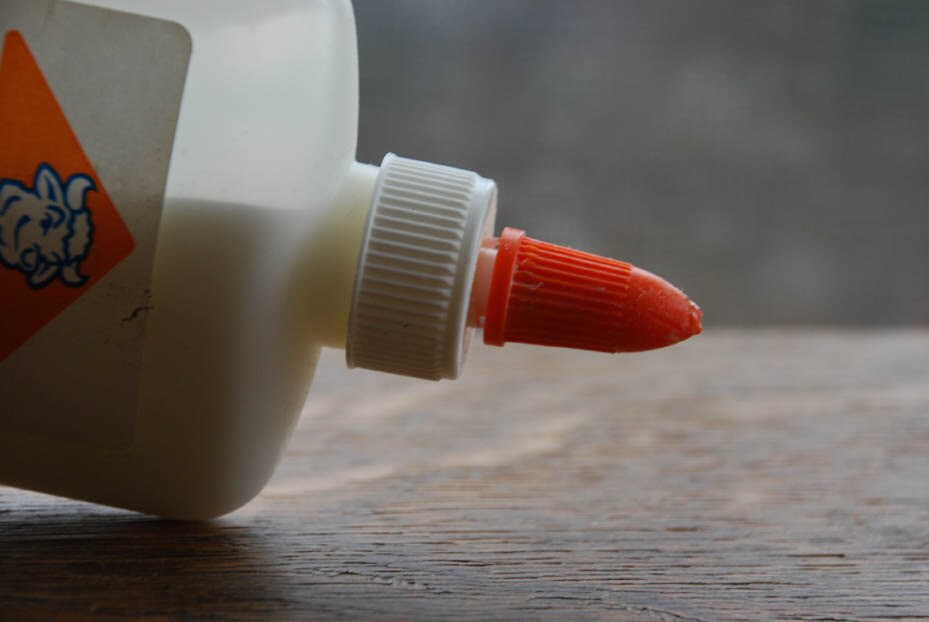 Glue: messy but cheap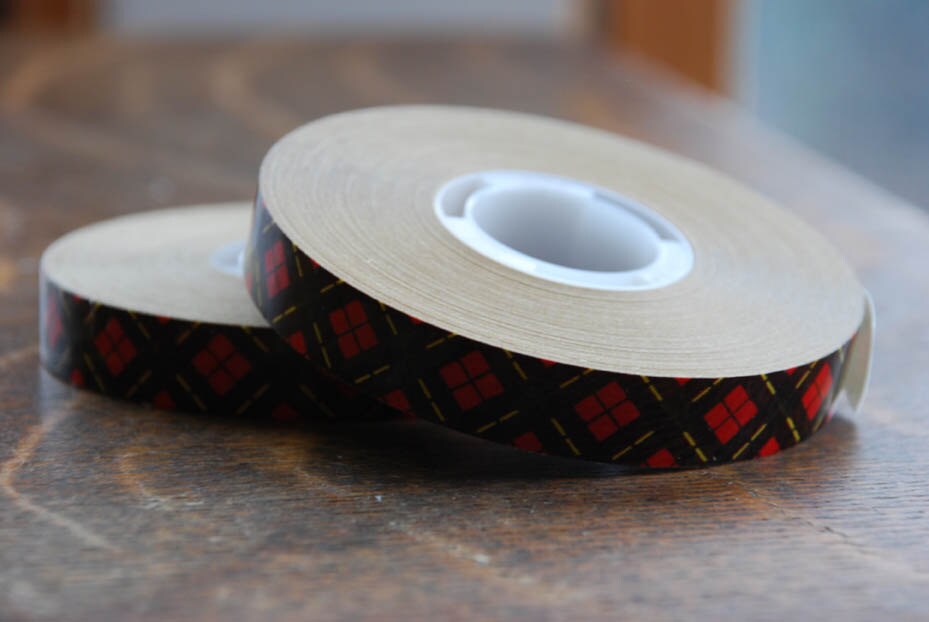 Double-stick Tape: fairly easy and cheap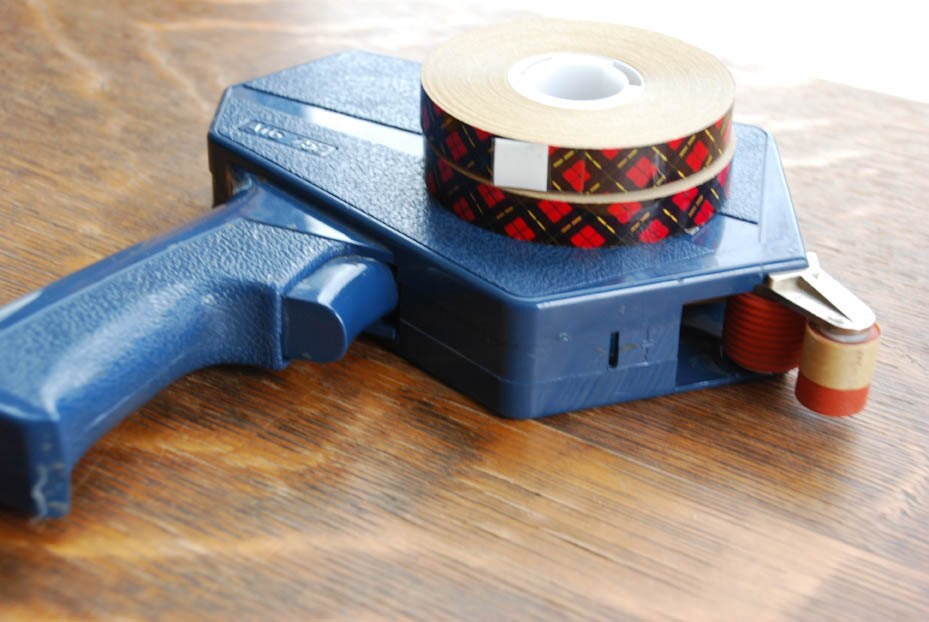 Double-stick Tape Gun: easy and great if you're going to be doing a lot of framing
Hanging Hardware: For smaller frames, use a sawtooth hanger.  Anything 8"x10" or larger should have screw eyes and wire, for which you'll need an awl or other sharp pointy object to make starter holes.  Very large or heavy frames need mirror hangers for maximum safety.
Let's get started with an 8"x10" print.
If you don't want to use matting, you'll need to use spacers in order to keep the glass off of the artwork.  This is vital for photographs especially.  Glass on artwork + moisture = everything's ruined!  If you do use matting, determine the dimensions of the frame you'll need to purchase.  I like to show a little bit of the white border around my work, let's say 1/2" on every side, and 2 1/2" of matting will look nice for this size so:
8x10
1   1
5   5
_____
14x16
Have your mat cut for you or, if you're handy with an Exacto knife or razor blade, cut it yourself: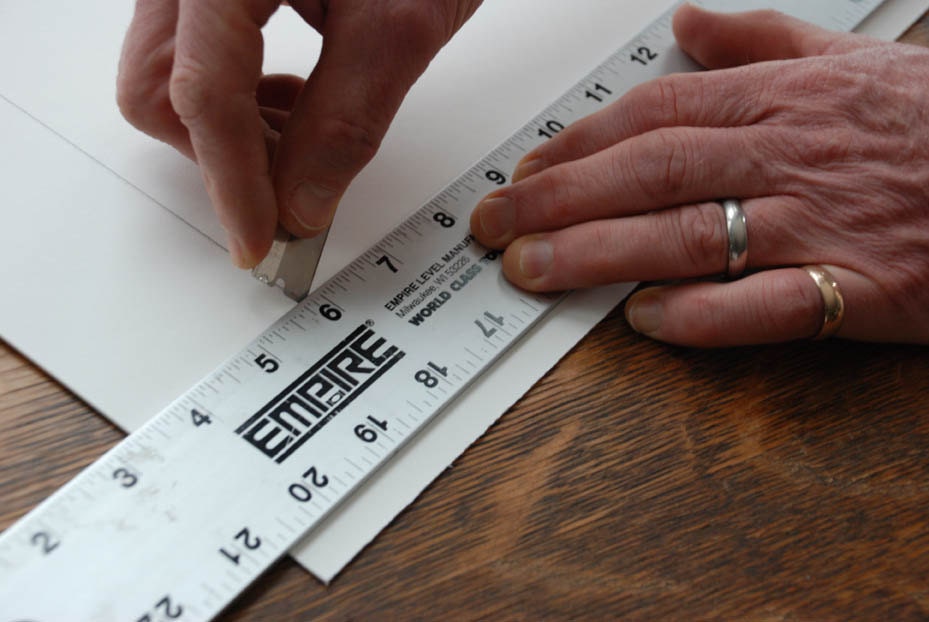 Turn the mat upside down and use a ruler and pencil to draw a line 2 1/2" from the edge onto all four sides, making sure they intersect.   Press the ruler to one of the lines firmly with one hand, and hold the razor blade at an angle in the other hand.
Cut along the line, overlapping the intersecting lines by about 1/8" (work on a self-healing cutting mat.)  Repeat for all 4 sides.

You may need to touch up the corners from the front to completely free your mat (until you get the hang of it.)  You can purchase
a mat cutting tool to make this step easier. 
Cut a piece of foam board to 14"x16" and place the artwork so that it centers under the opening of the mat.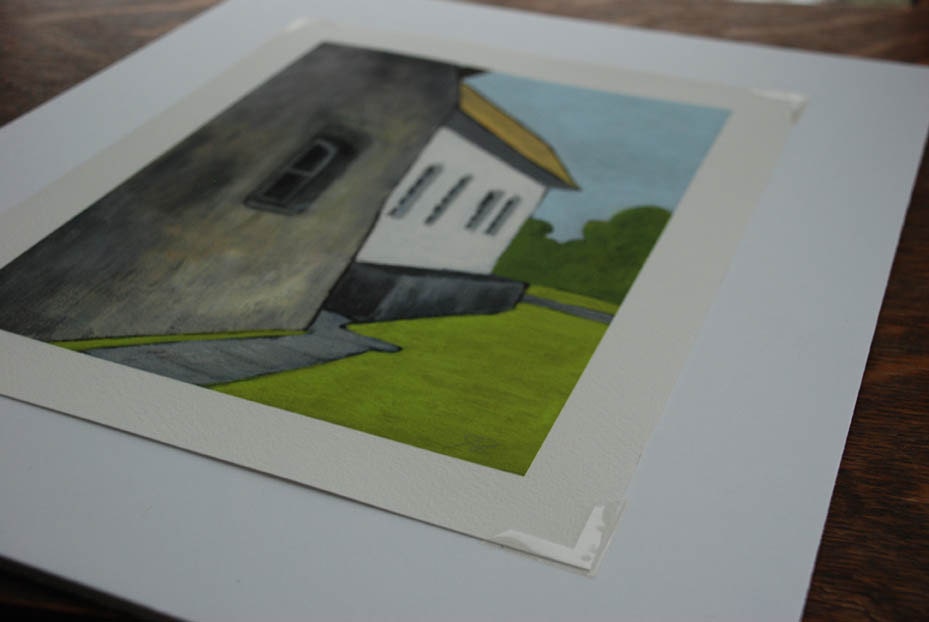 Position your mounting corners and press them firmly into place. Your artwork should now be secure!   Place your glass on top and clean that side, then flip it over and clean the other side (please don't handle large pieces of glass if you're not comfortable doing so!).  Check to  make sure you haven't trapped any lint, streaks, dog fur, glitter, etc., then add the frame and flip the whole thing over.
Place a brad every 3 inches or so, making sure you get them close to the corners too.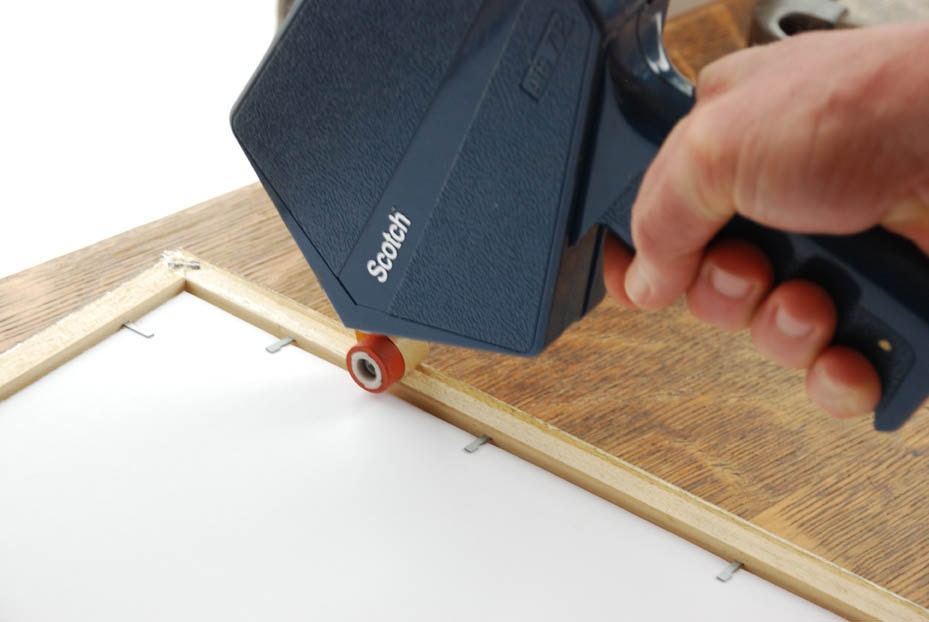 Apply double-stick tape (or glue) all the way around and then place your dust cover on top, pressing down all around. If you're using glue, spray your Kraft paper with a little water and let it sit for a minute.  When the paper dries, it will be nice and taut.  This might not work if you're using something besides Kraft paper, though.  Trim the excess paper using a ruler and Exacto knife.
For sawtooth hangers, simply center and hammer the nails in.
For screw eyes and wire, make a starter hole 1/3 of the way from the top of the frame on each side and attach the screw eyes (larger frames use larger screw eyes).  Before cutting the wire, make sure you have about 4" excess on either side, and wrap this around itself after you've looped it through each screw eye in a pretzel pattern.  You can also add bumpers to the bottom corners to help keep it from shifting around on the wall.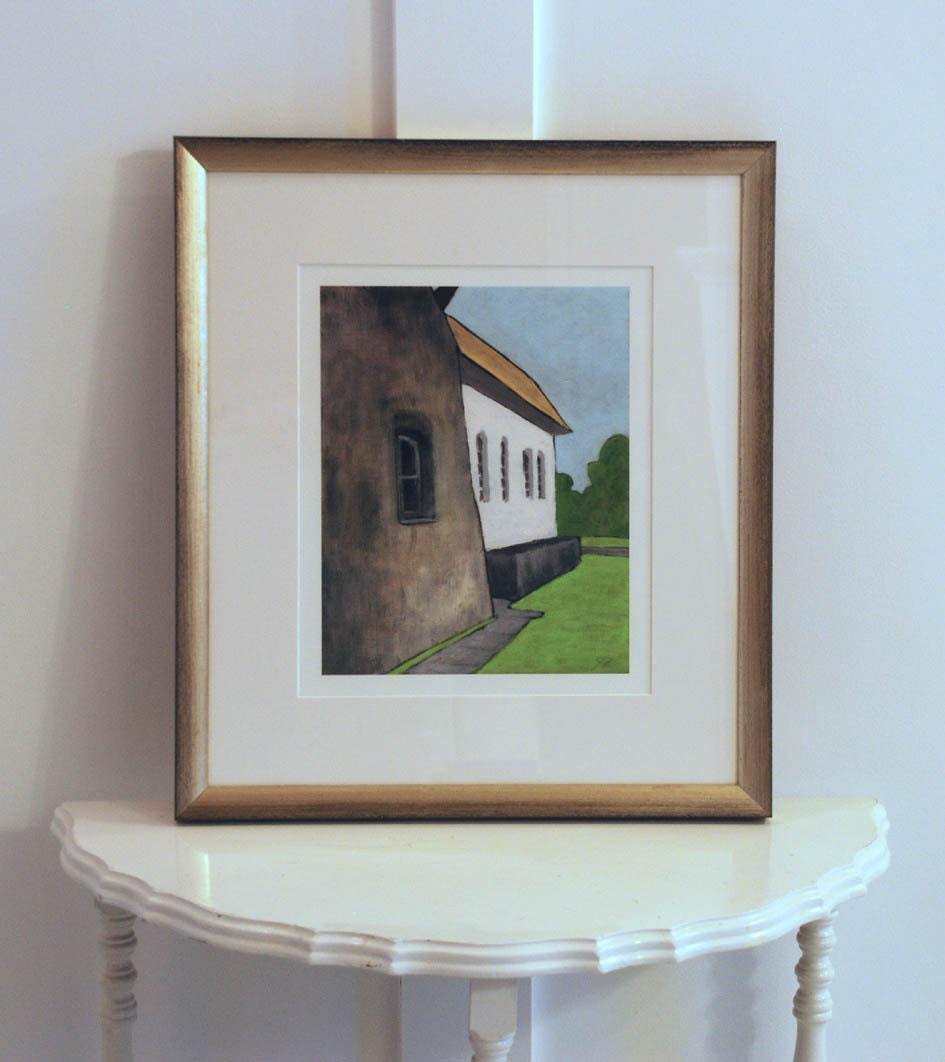 Finding supplies is easier than you think.  Most art or craft supply stores sell everything you need, but also check your local hardware store for cheaper glass, and garage sales for old frames (don't forget, ugly frames can be painted) — try searching for
wall frames
in Etsy's Vintage Category.  See if you can rescue an old window from a salvage yard, it will be forever grateful and will make a great frame!  You can even find
custom cut
frames and
supplies
right here on Etsy!