by Katie Hawley
Birthstones, lockets, star signs, and more: One jewelry pro unpacks her go-to tricks for styling an array of personalized looks.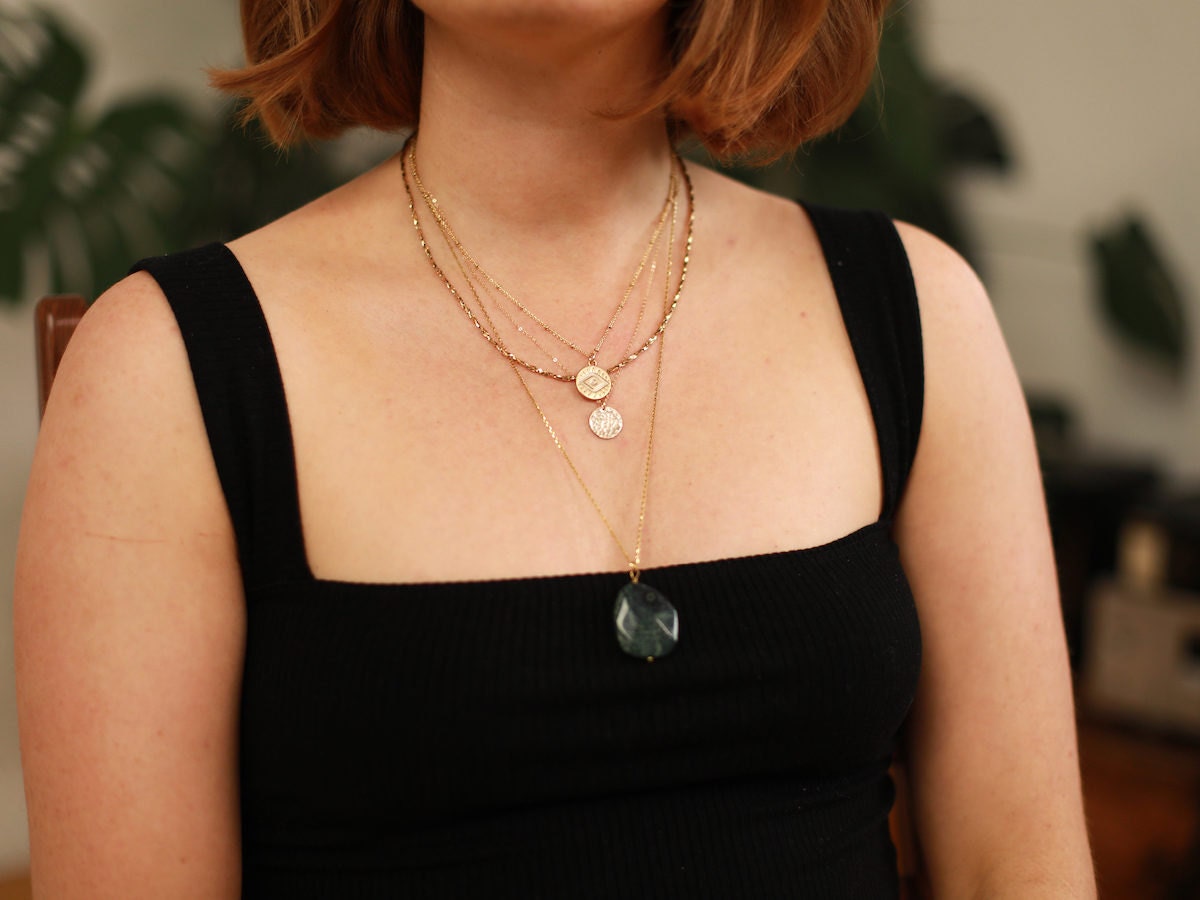 "Layering necklaces is a very personalized thing," says Etsy Social Media Specialist—and necklace layering pro—Brigette Muller. "No one else is going to be able to take the necklaces that you have in your jewelry box and combine them in the exact same way that you would for yourself." And if you're looking to up the ante and take your personalized jewelry look to the next level, you've come to right place.
From dainty initial charms to colorful birthstone pendants and a custom photo locket guaranteed to make you smile, it's never been easier to incorporate meaningful, one-of-a-kind pieces into your signature style. Click play to discover some of Brigette's favorite personalized layered necklace looks—and shop the pieces below.
Birthstones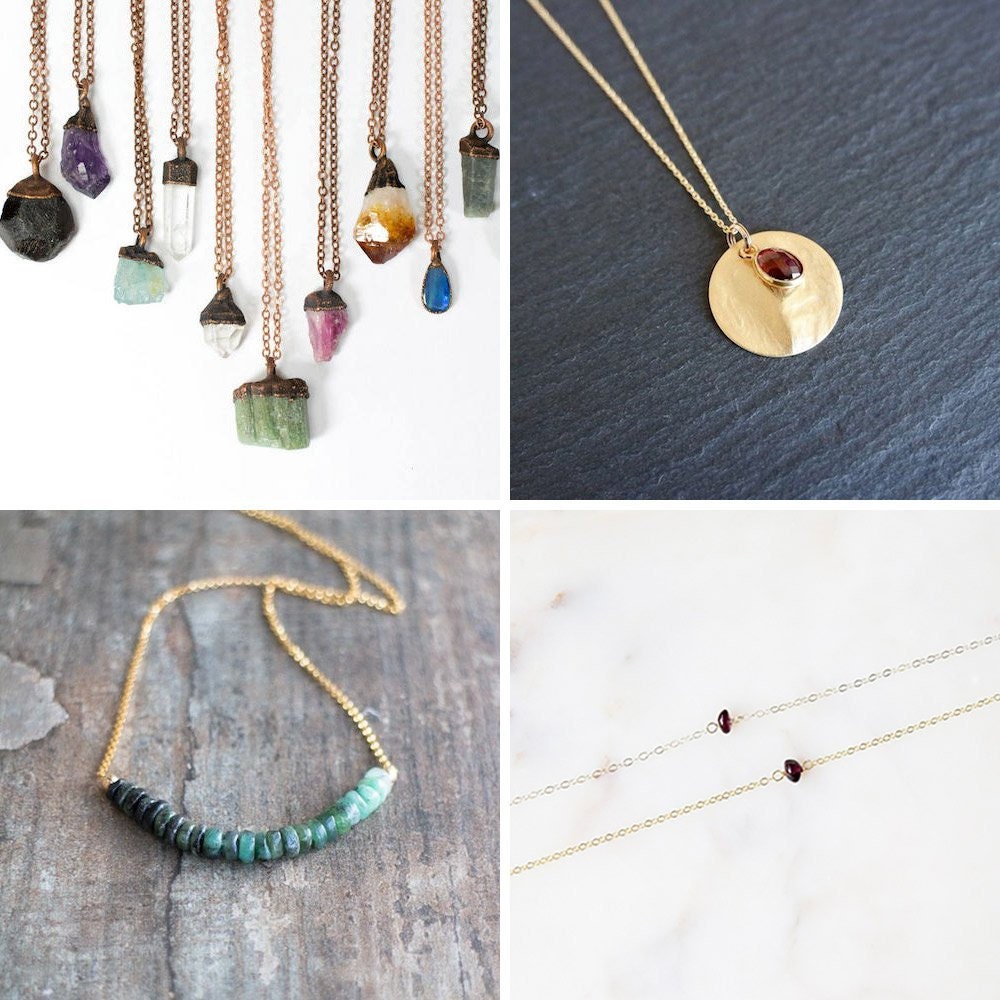 >
Whether you gravitate toward garnet because you're a January baby or just appreciate the good-luck stone's rich red hue, you can count on a birthstone piece to add a radiant pop of sparkle to any layered arrangement. And why stop at one? Mix in the birthstones of your besties, siblings, or better half for a look that's both sweet and stylish.
Dates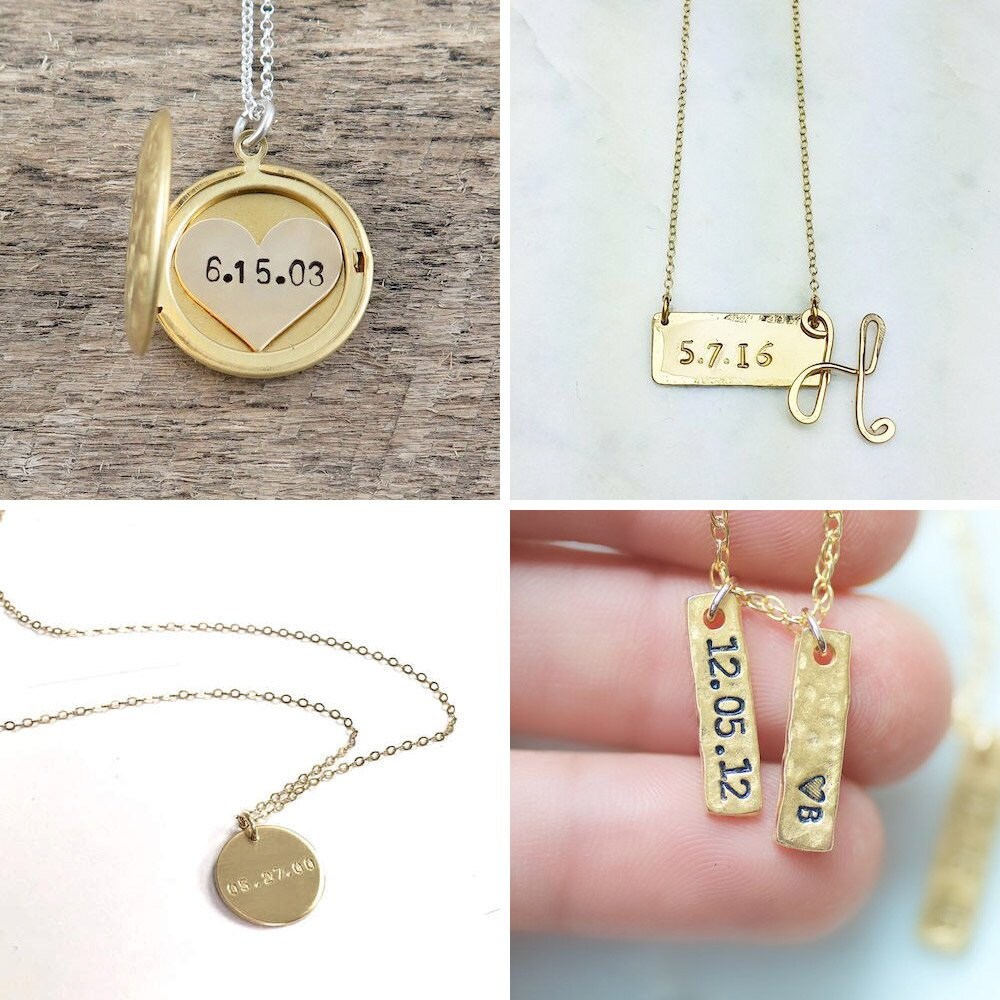 >
Your baby's birthday. Your wedding day. The day you rescued your kitten from the local shelter. Remember the moments that matter most with a custom date necklace.
Star signs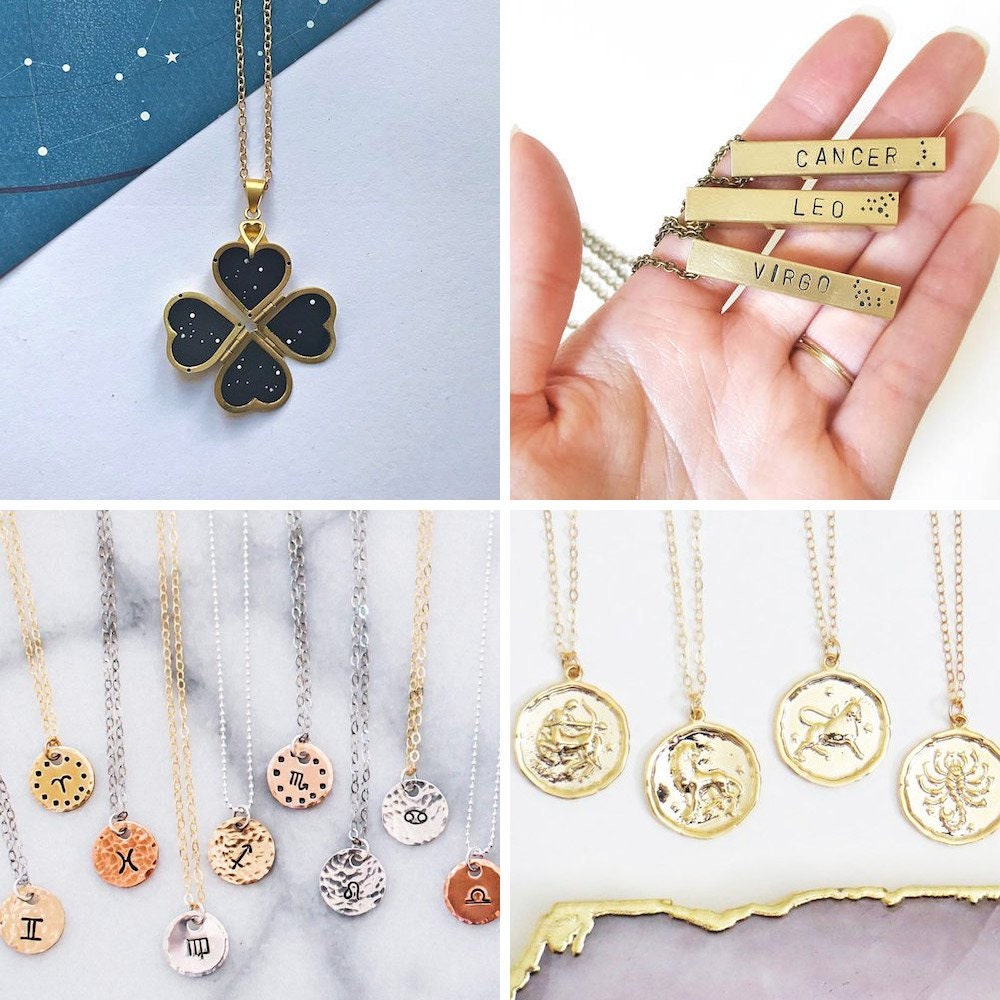 >
Calling all astrology buffs: What better way to personalize your look than with a delicate charm necklace or romantic heart-shaped constellation locket designed for your star sign?
Moon phases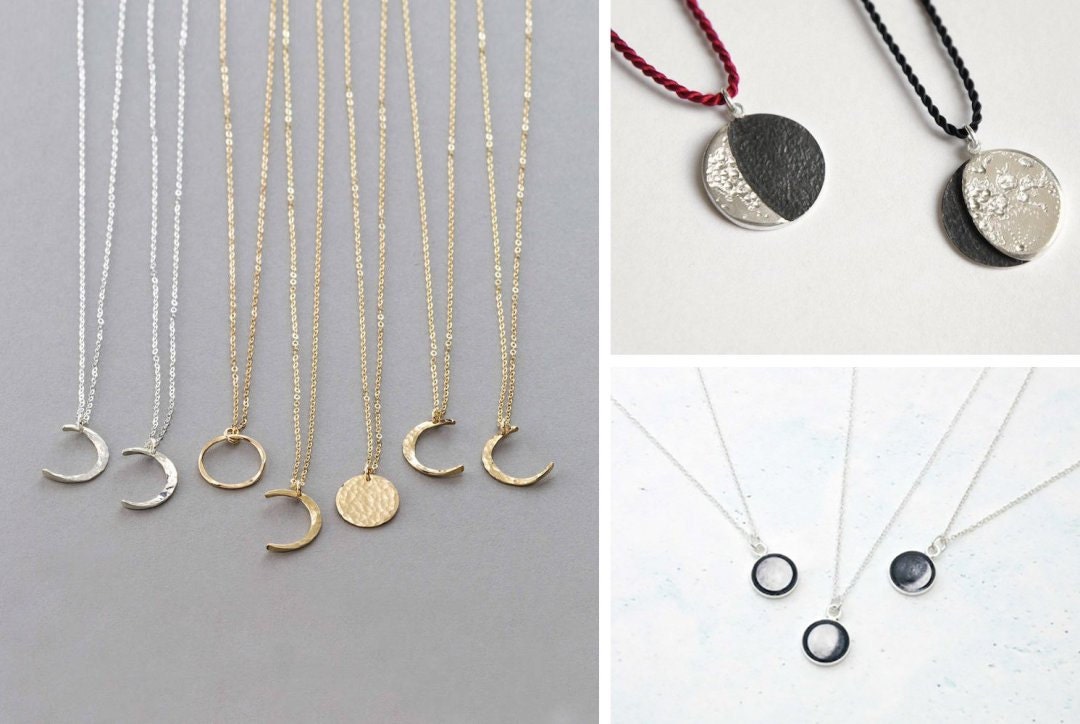 >
If you've fallen hard for the celestial trend (and we can't blame you), you're sure to swoon for these dreamy lunar pendants. Pick up a piece fashioned after your favorite moon phase, or opt for an ultra-personalized touch and commission a custom charm commemorating the night sky on a specific evening you don't want to forget.
Names and initials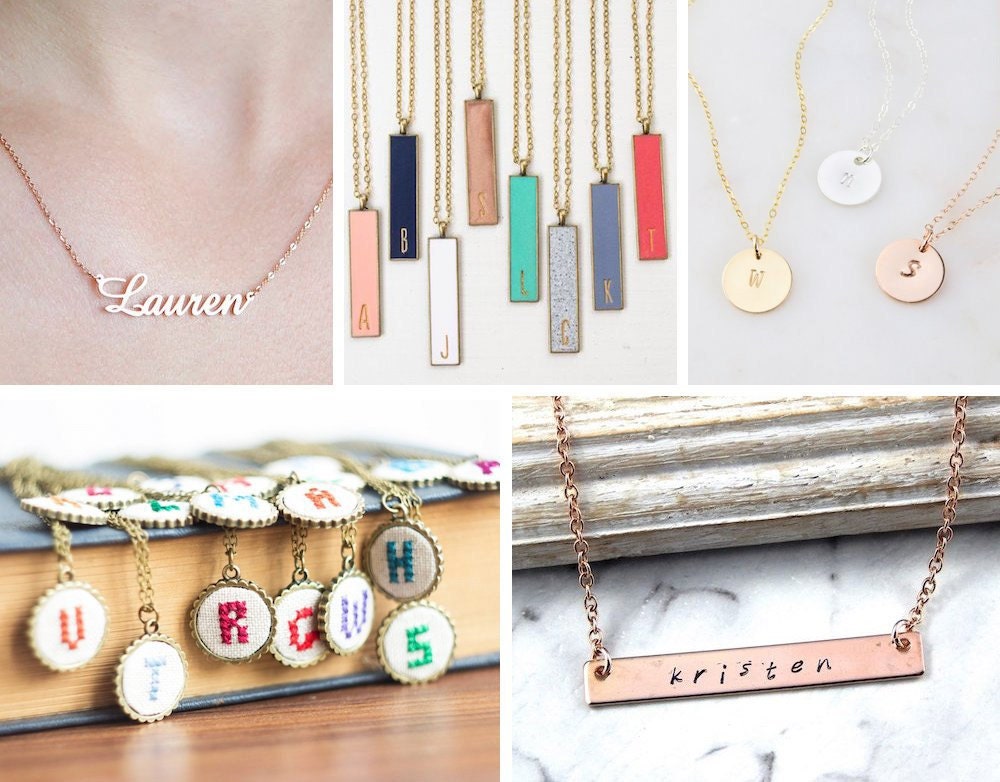 >
Perhaps the most traditional take on personalization, name and initial necklaces are beloved by many for a reason. Go for timeless with your full name in a classic rose gold script, or get playful with a single colorful initial embroidered onto fabric.
Photos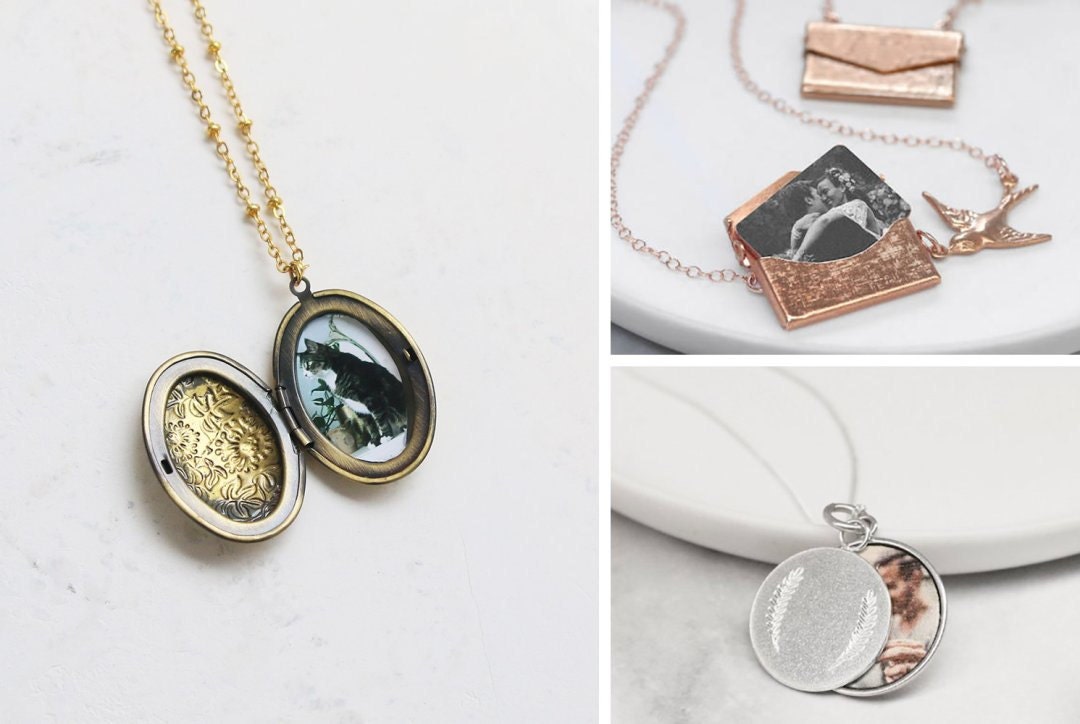 >
The ultimate in romantic accessorizing, custom photo necklaces provide the ideal vehicles for keeping your loved ones close to your heart—whether they're of the human or four-legged variety.
Plus six bonus pieces to complete your look: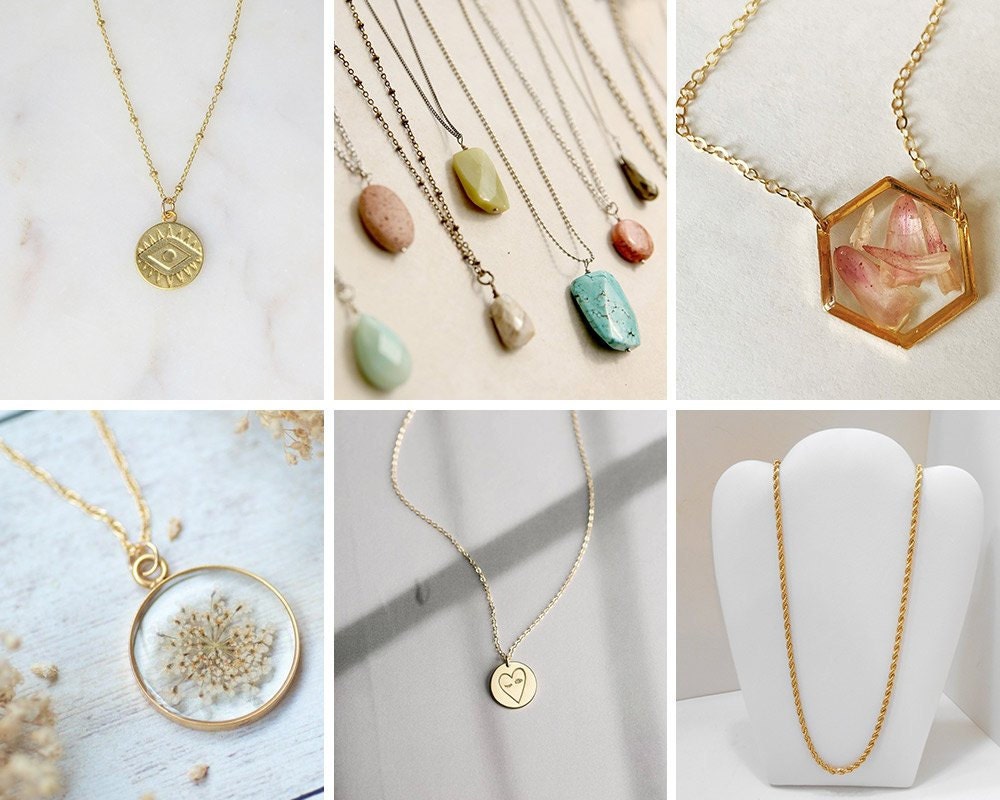 >
Round out your layered look with pretty pressed petals, faceted pastel stones, vintage chains, and engraved gold discs. Mix and match them with the personalized pieces of your choice, and above all, remember to have fun with it.