by Jackie Buddie
Elevate your everyday 'do with a DIY leather hair stick barrette.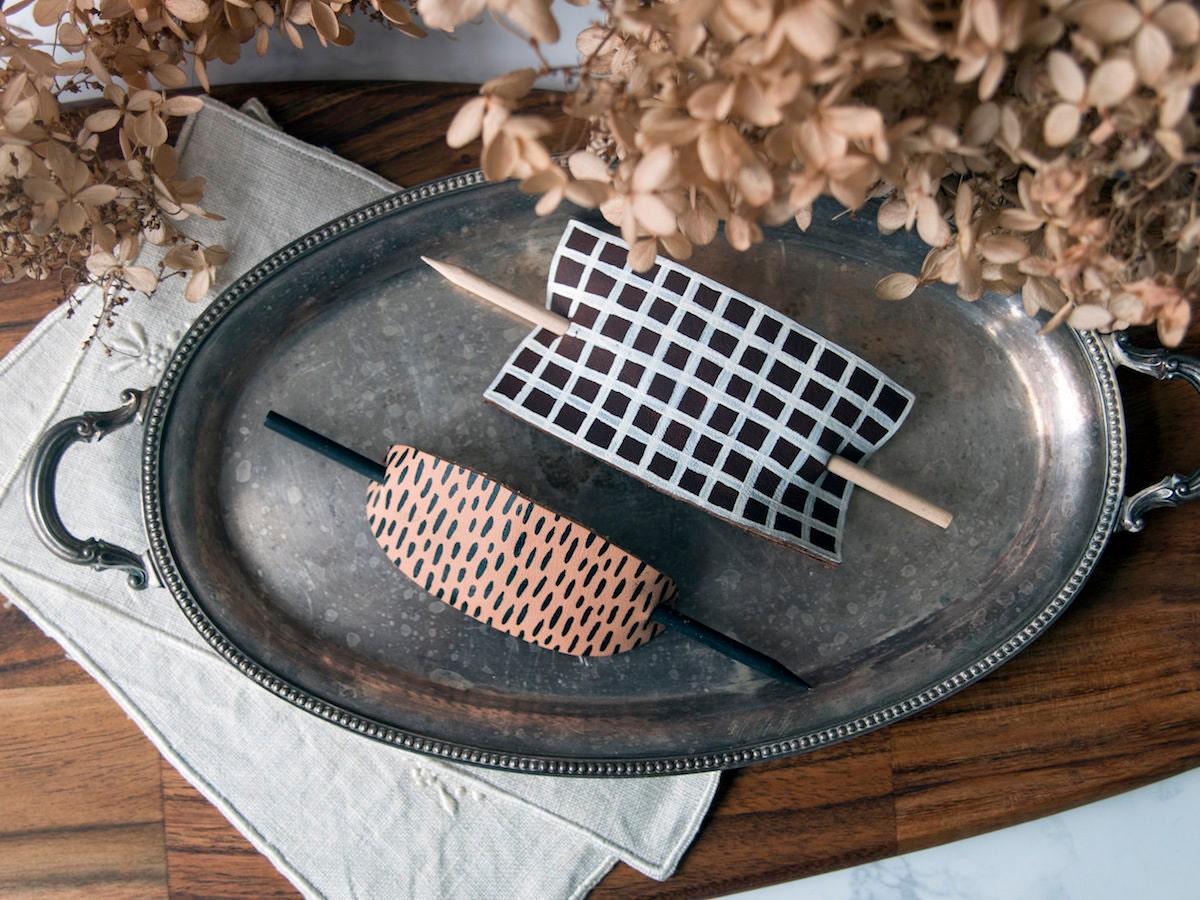 Turning leaves, shorter days, cooler nights. Change is in the air, and the transition to sweater weather may have you itching to update your hairstyle before it's suddenly time to hide your tresses under a chunky knit hat. But autumn is also a chance to slow down, so if you're not feeling inspired to get a dramatic cut, adding a chic new hair accessory to your everyday rotation is also an excellent, low-commitment way to spice things up this season.
From fall headbands to hair claws, you can find every accessory trend under the sun on Etsy. But if you're looking for something truly bespoke, how about a simple DIY that you can make at home? This modern leather hair stick can easily be customized to suit your style. Choose smooth geometric shapes and natural leathers to create an elevated barrette, then embellish with minimalist lines or funky, festive patterns to add a dash of personality.
Ready to give it a try?
At a glance:
Time: 1 hour or less
Difficulty: Beginner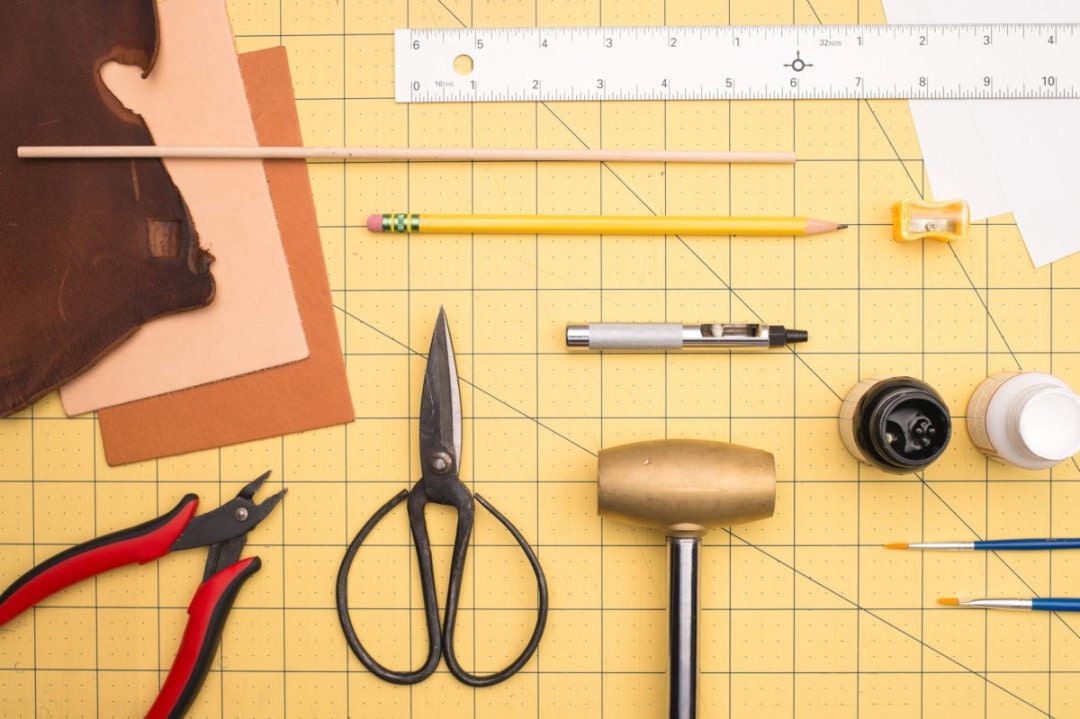 You will need: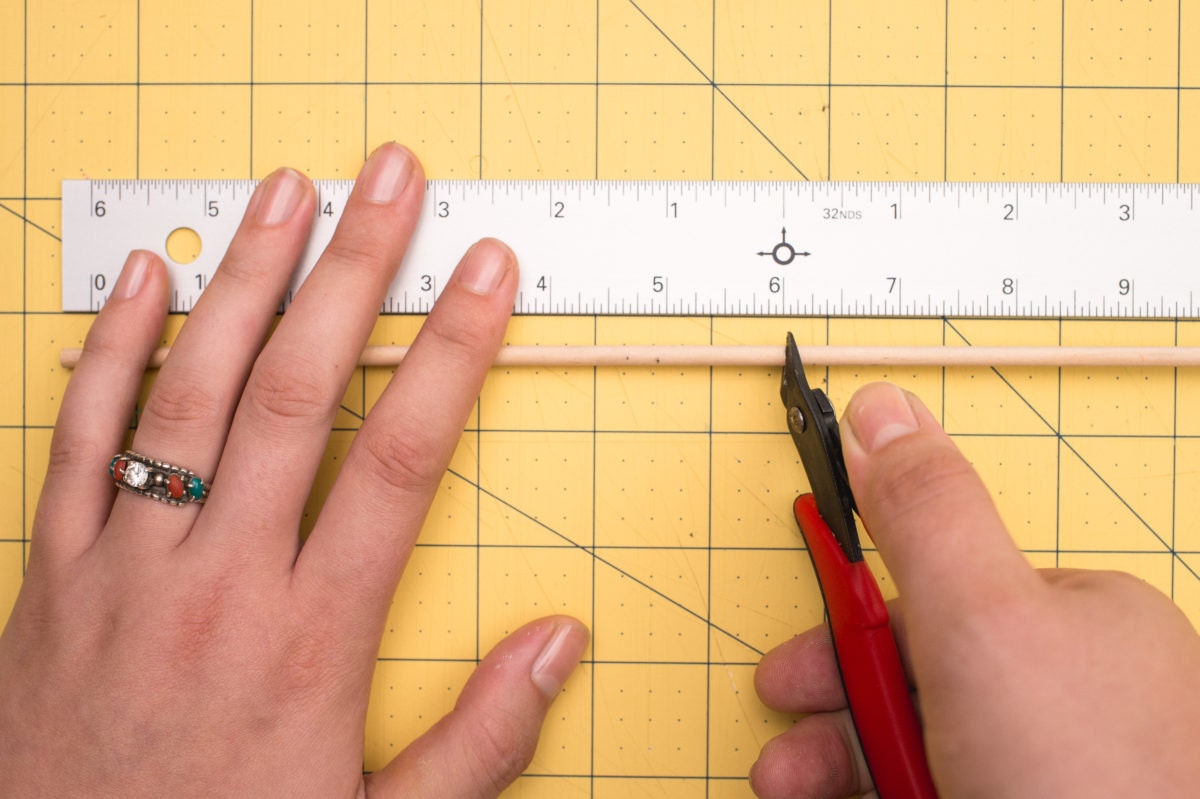 Step 1: Cut and sharpen dowel
Use flush cutters to trim your dowel to 6 inches in length. Sharpen one end using a pencil sharpener, but don't make it too sharp—it shouldn't cause pain to press the tip against your finger. Paint if desired.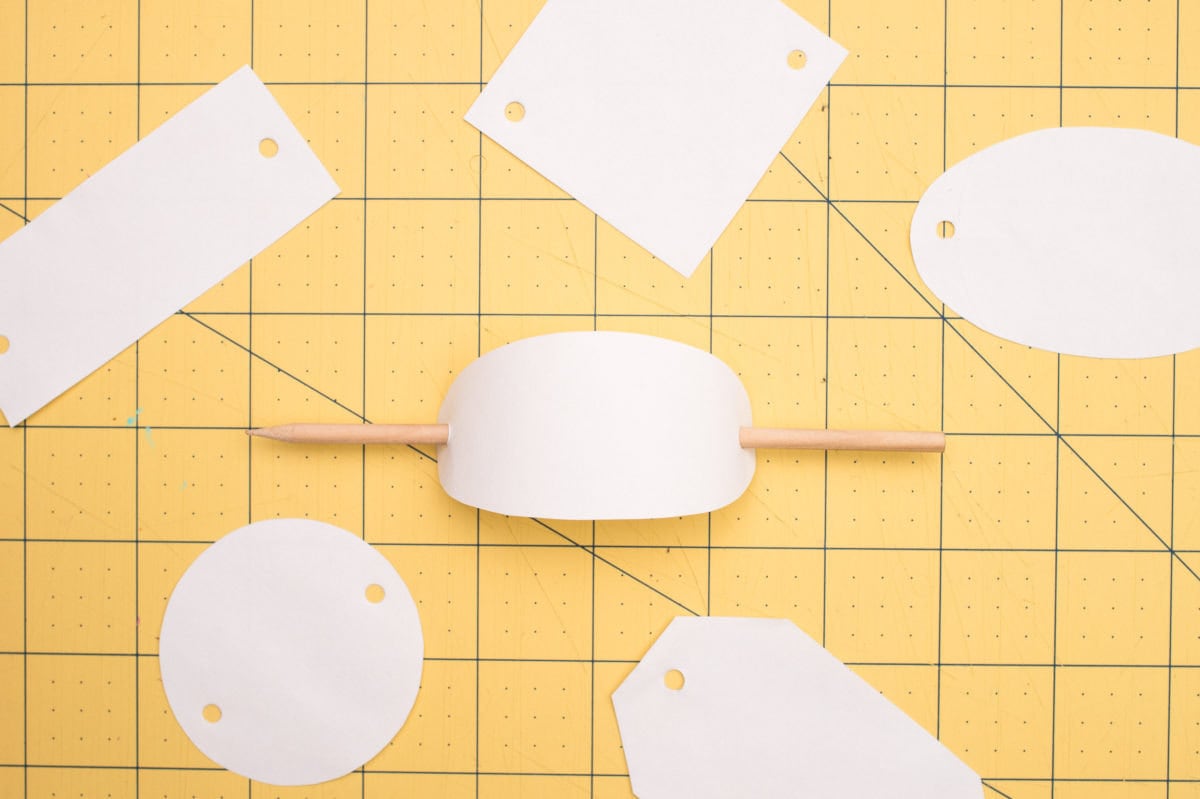 Step 2: Make a paper template
Make a paper template for the leather part of your barrette. Ovals and rectangles work best, but you can use any shape you'd like. The size should be somewhere between 2½ and 3½ inches, depending on your hair type and thickness; mark a spot for a hole at least ¼ inch in from each edge. Tip: You can test the size of the paper template by wrapping it around your ponytail; the edges of the paper should almost meet.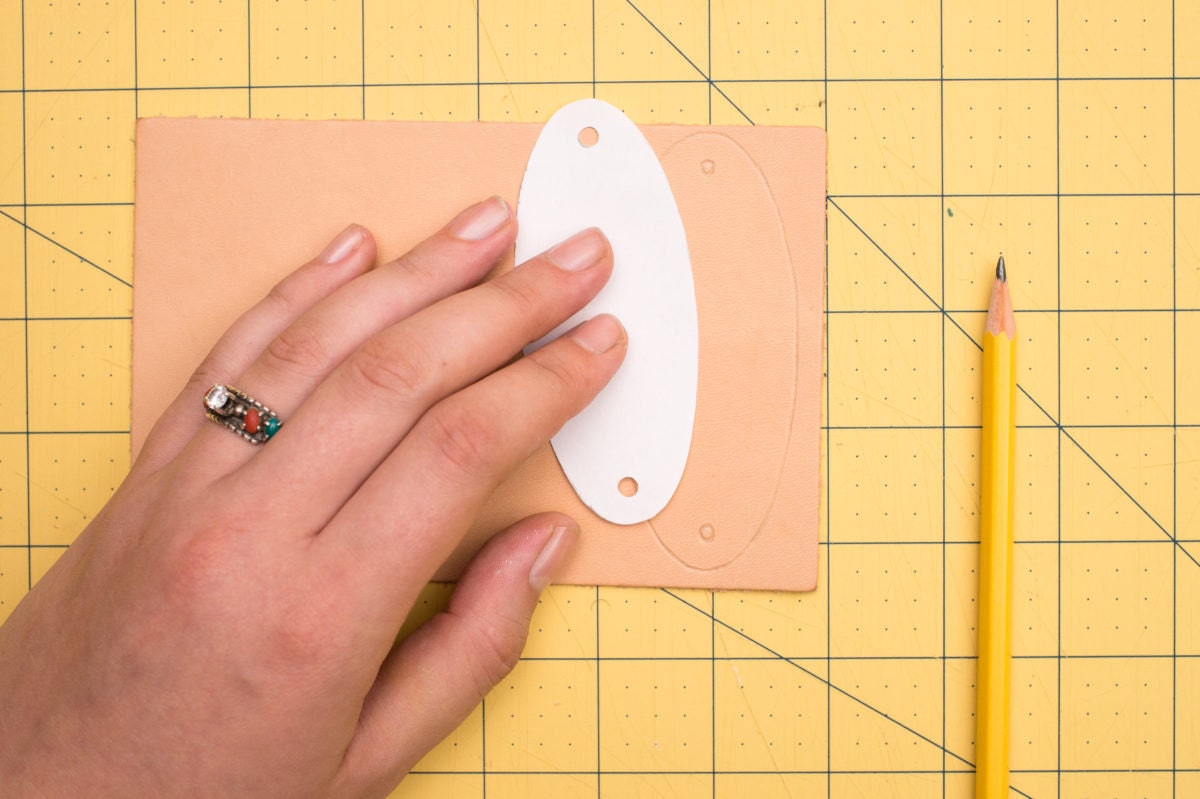 Step 3: Trace template onto leather
When you've found a shape and size you like, trace it onto leather with a pencil, pressing down firmly to emboss the outline.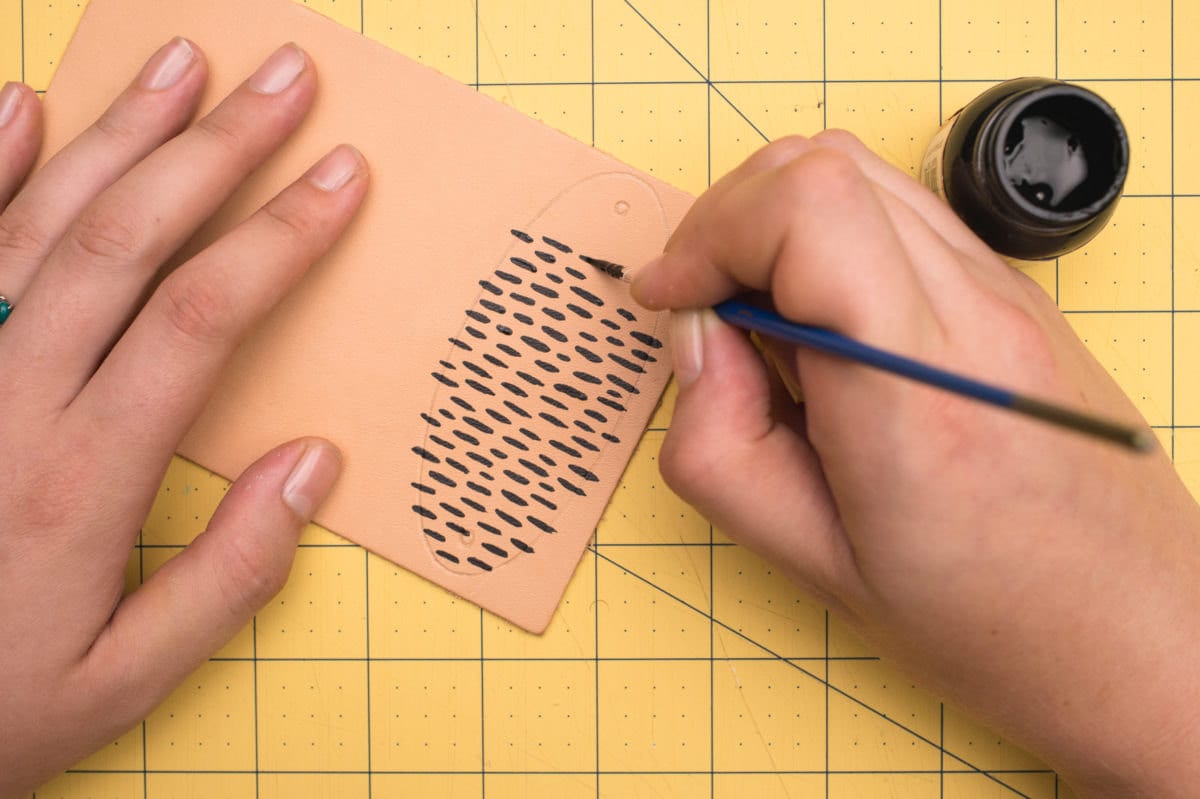 Step 4: Paint design
Paint your designs directly onto the leather using leather paint. For best results, apply several thin coats rather than a few thick ones. Use one or more colors and get creative with the pattern. Dashes, grids, and squiggles all look great, or add a name or initial for a more customized version. When your design has dried, apply a coat of clear leather paint to seal it in place.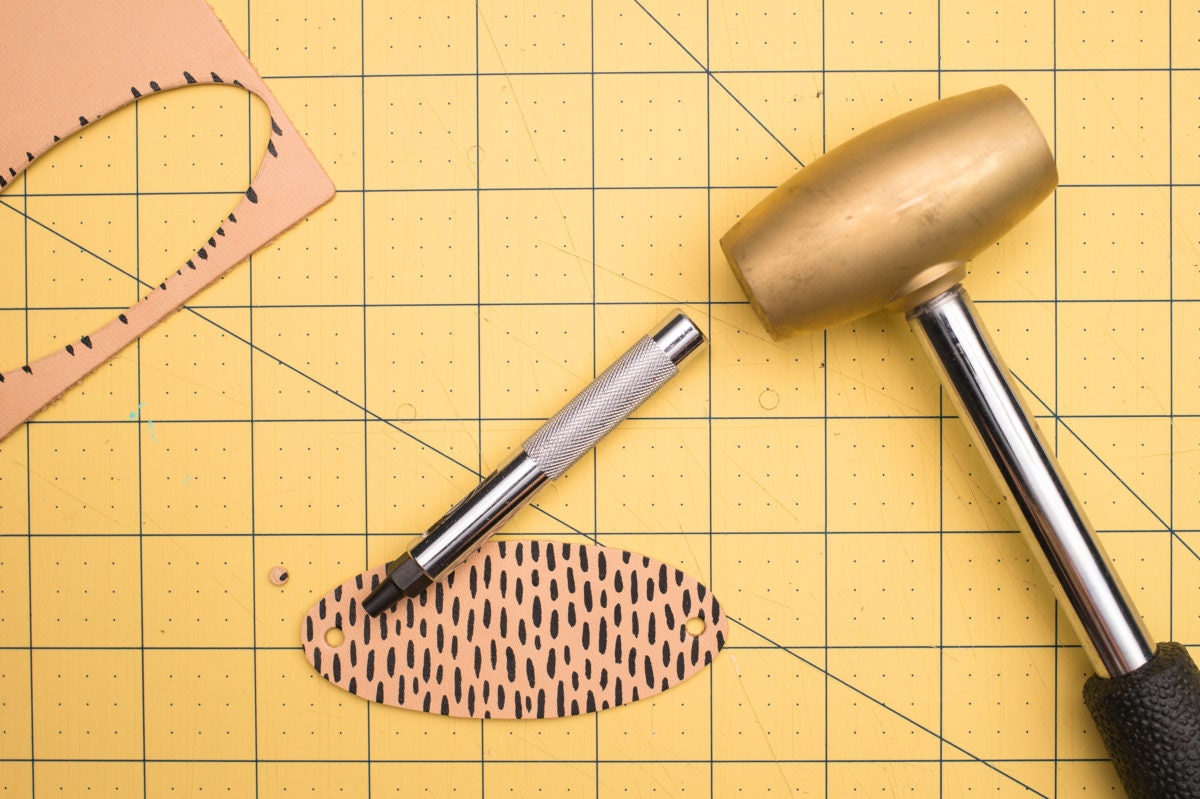 Step 5: Cut and punch holes
Use scissors or a craft knife to cut around your embossed outline, and use a hole punch to cut out the dowel holes—then wear your one-of-a-kind accessory with pride.
Project by Julie O'Boyle, Aleksa Brown, and Clare McGibbon; photos courtesy of Erik Valind.