Let your creativity bloom with this pretty DIY platter that makes a perfect gift for Mother's Day—or for yourself.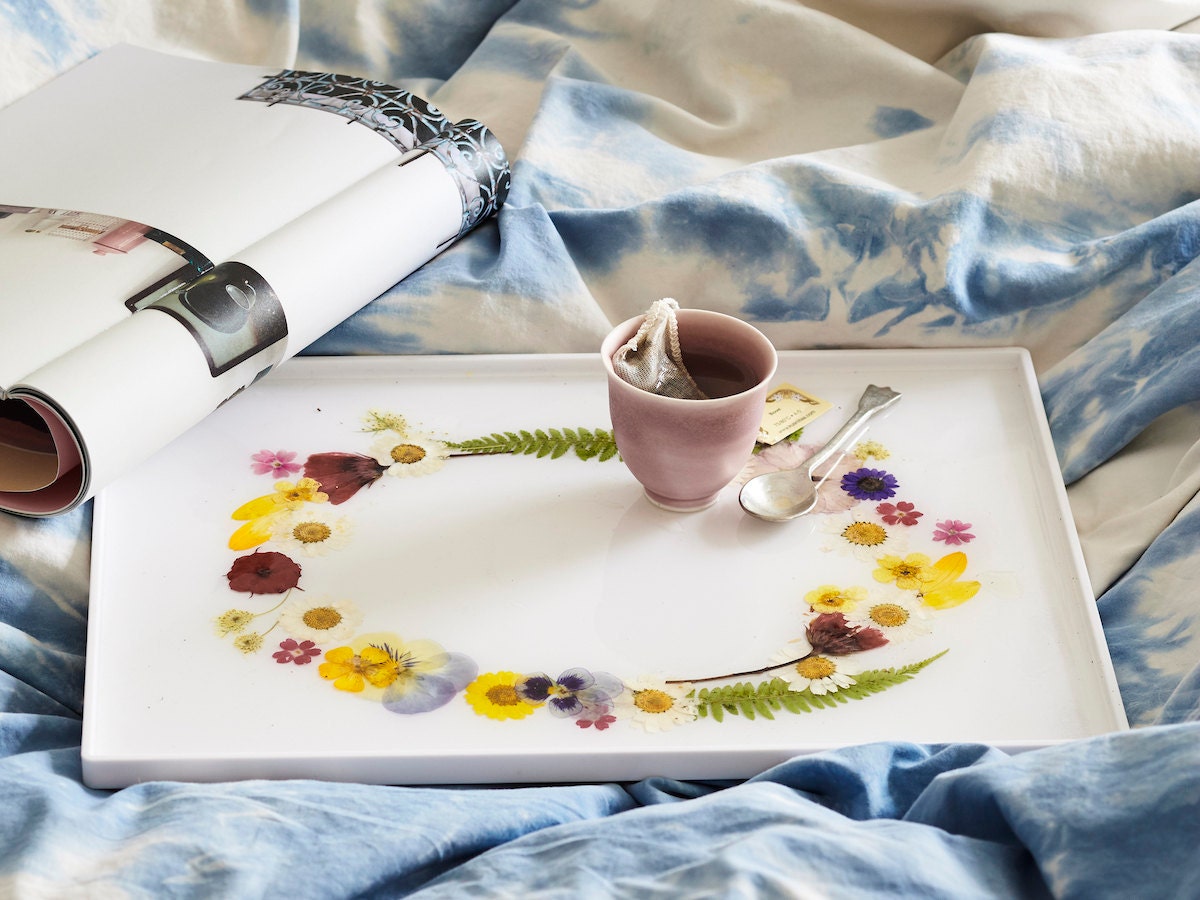 The only thing more enjoyable than tucking into a hot, syrupy stack of pancakes while snuggled under the blankets in your pj's? Having them served to you on cheerful floral breakfast tray. Brighten your day (or someone else's) with this pretty yet practical DIY platter that lets your creativity bloom—and makes the perfect gift for Mother's Day. 
Whether you prefer playful pansies, dainty daisies, or a colorful mix of wildflowers, all you need is a sprinkling of petals to transform a simple tray into a one-of-a-kind decorative piece. Create a floral arrangement that speaks to you—be it the shape of an initial or a sprawling bouquet—then coat in resin and let air dry, and get ready to serve up your next coffee break or late-night snack with a side of flower power.
At a glance:
Time: 1 hour, plus drying time
Difficulty: Intermediate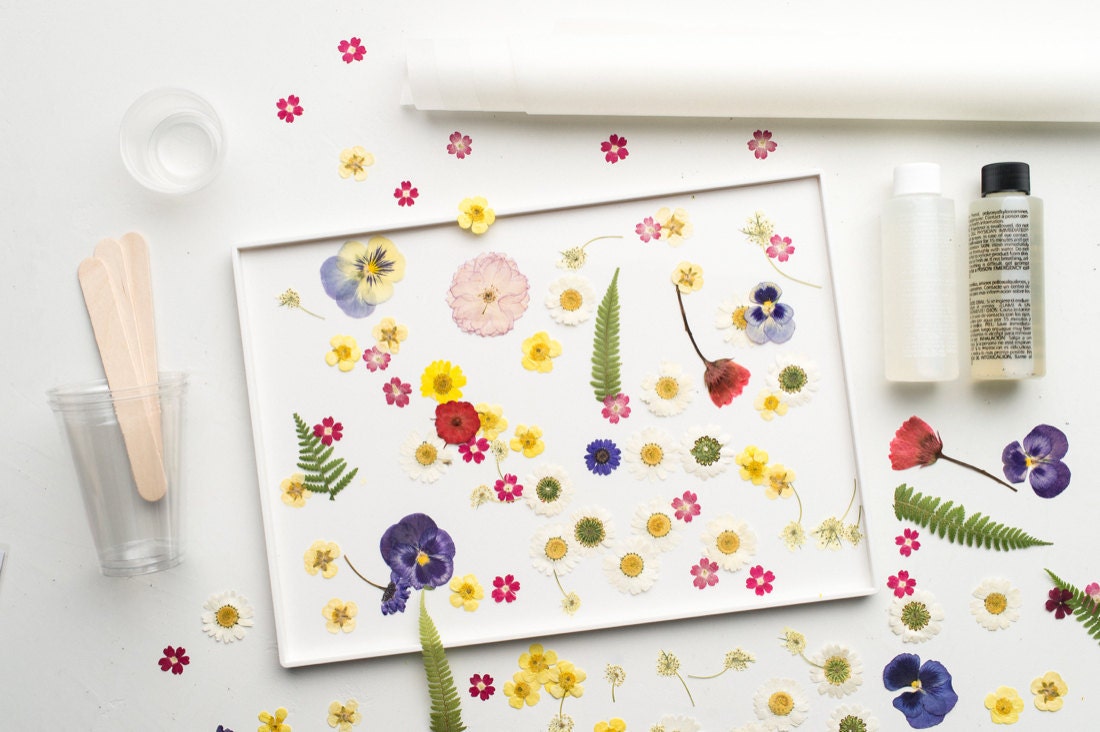 You will need:
Clear casting epoxy resin (we used an 8-ounce kit including resin and hardener)
One clear mixing cup (at least 8 ounces)
Two 2-ounce cups (for measuring)
One white, non-porous, non-cloth tray (ours measured 13¾ x 9¾ inches)
Small glue dots
Parchment paper
Step 1: Arrange the flowers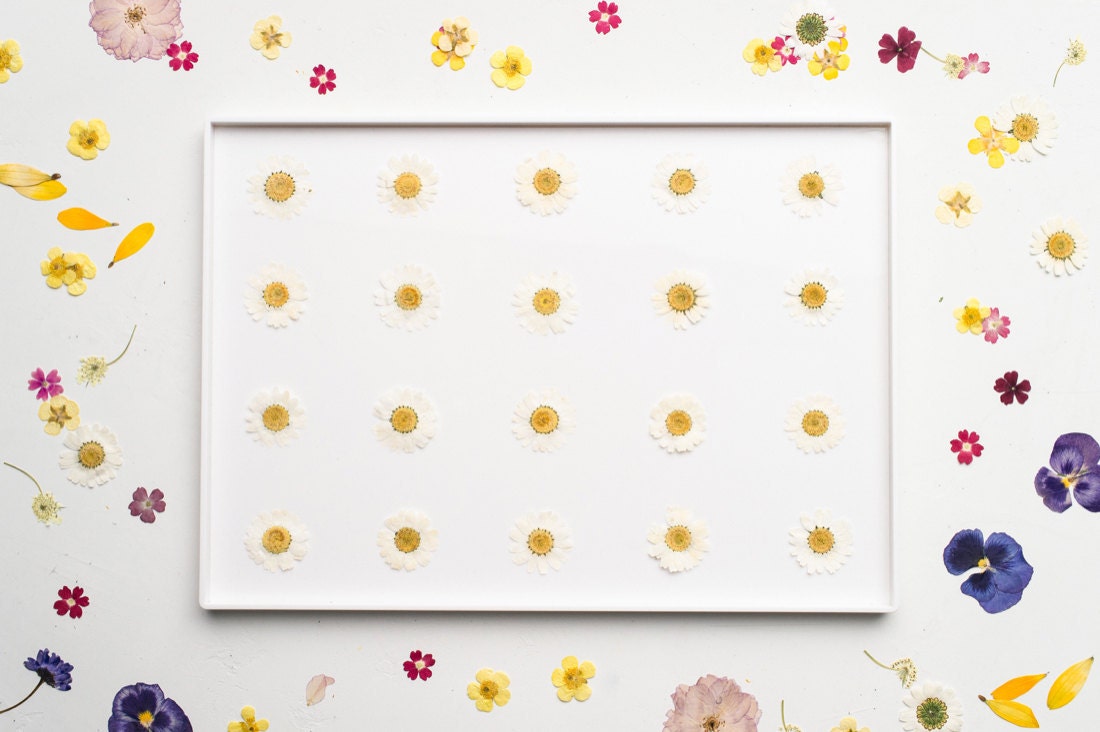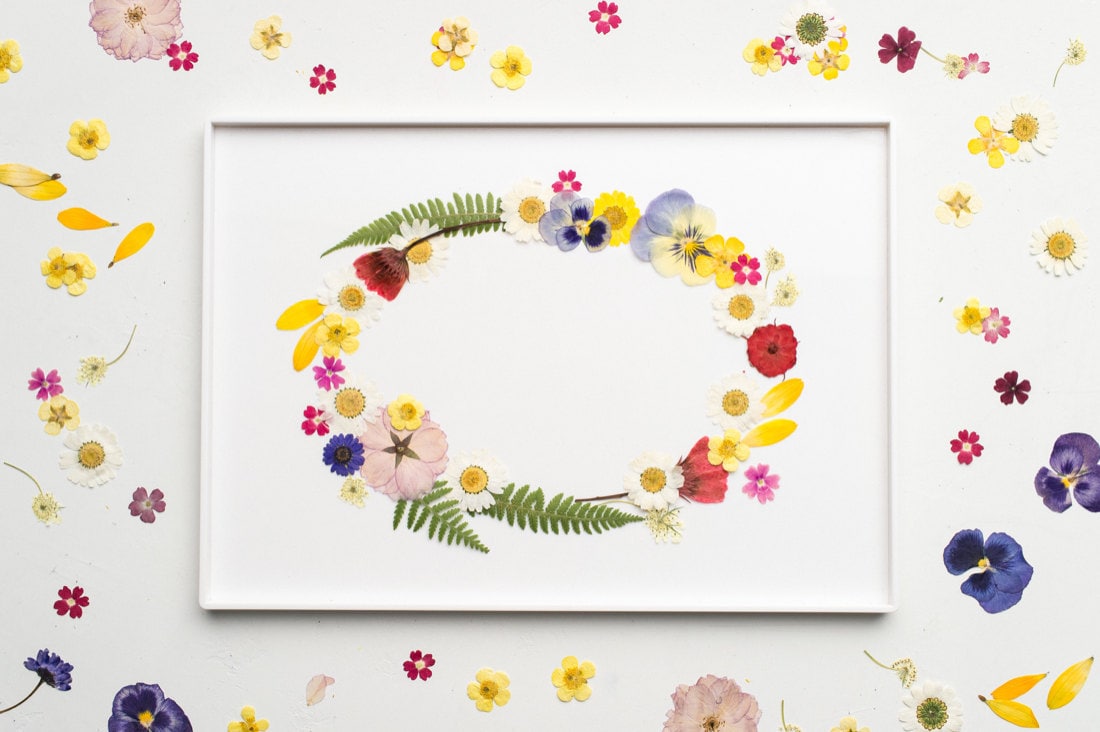 Lay out the pressed flowers on your tray. You can try lining them up neatly by color, creating a wreath design, or just scattering them about. When you're happy with your floral composition, add glue dots to the backs of the flowers to secure them to your tray. This will prevent them from shifting when you pour the resin.
Step 2: Mix the resin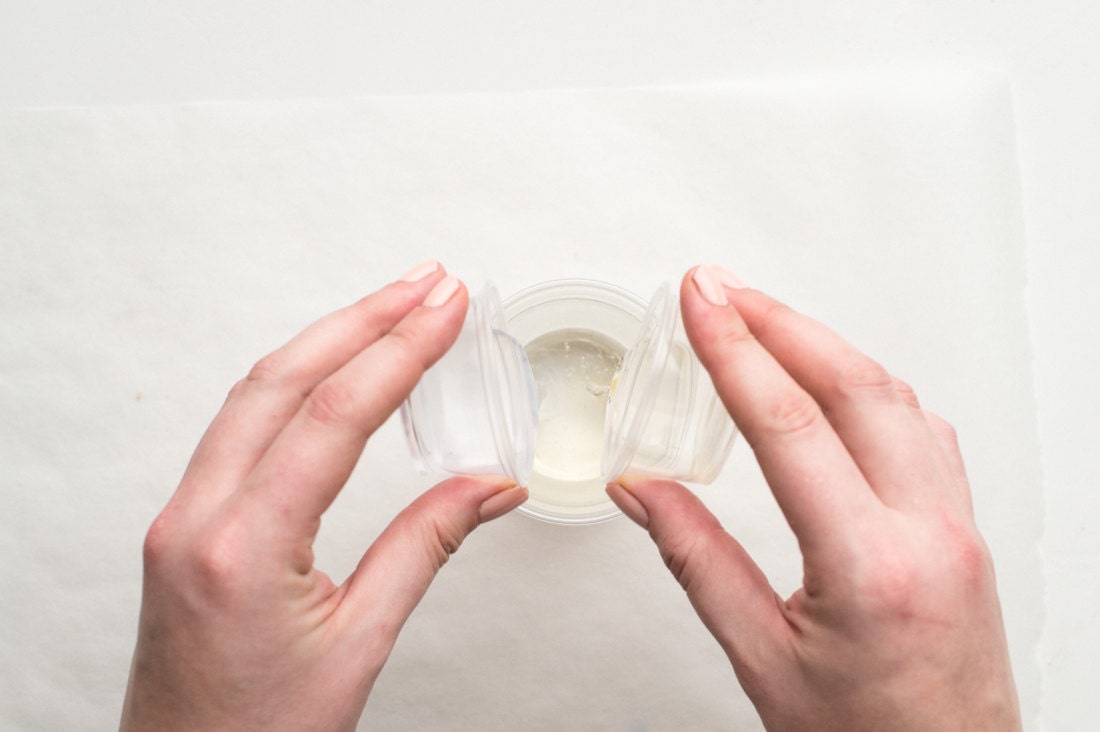 Line your workspace with parchment paper to protect it from drips. Then, transfer the resin and hardener to two separate cups, so that you have 2 ounces of resin and 2 ounces of hardener. Next, pour both the resin and hardener into your clear mixing cup and stir with a wooden stick, following the manufacturer's instructions for exact mixing time as well as safety precautions. Remember to scrape the sides of your mixing cup as you stir so the resin mixes evenly. Tip: We recommend starting with 4 ounces of mixture to avoid wasting any resin. You can always mix more later if needed.
Step 3: Pour the resin into the tray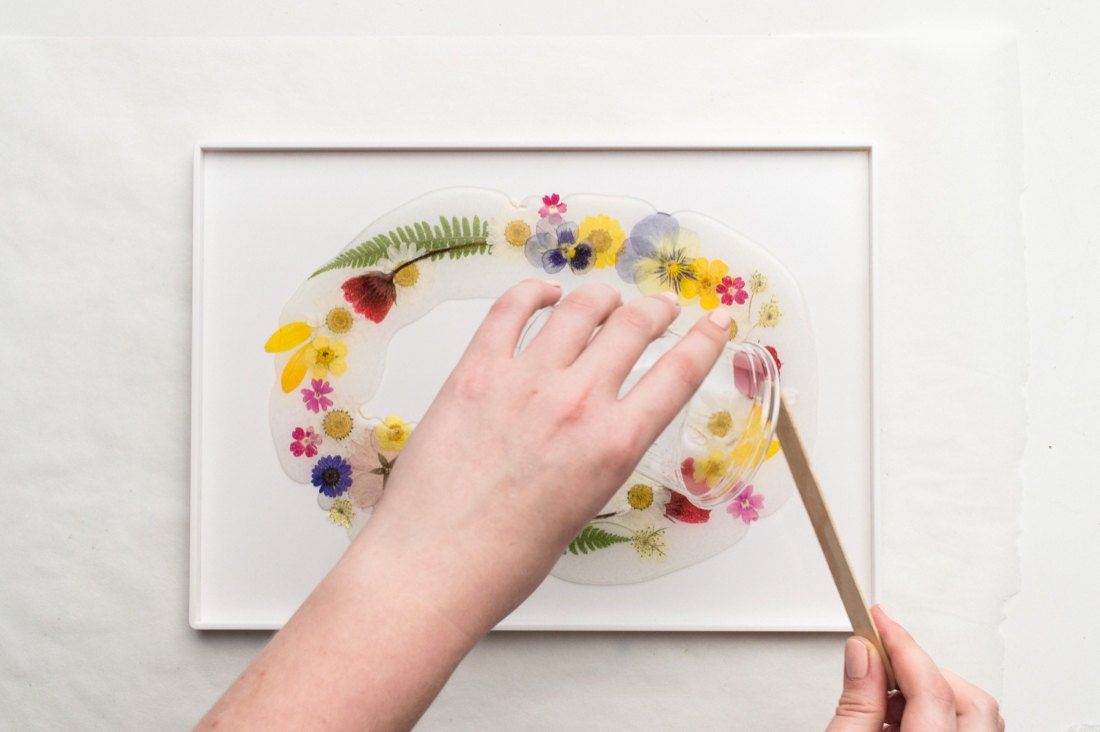 Pour the resin into the bottom of your tray. Work in small batches to help prevent overflow or excess.
Step 4: Spread the resin mixture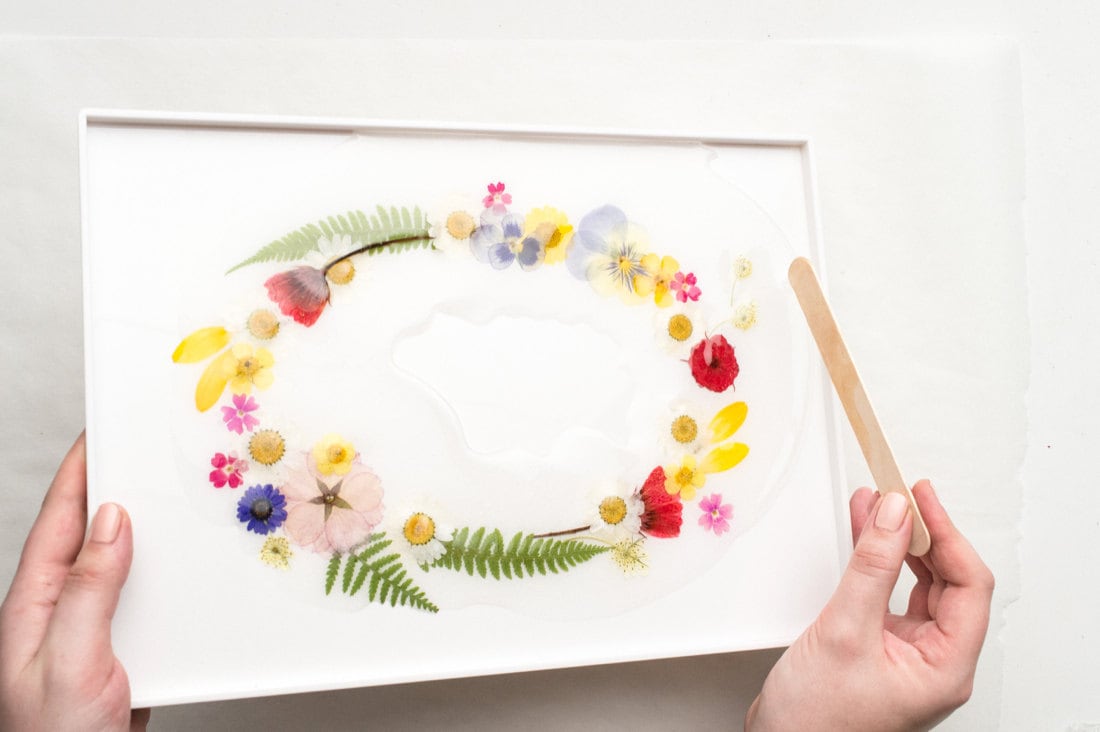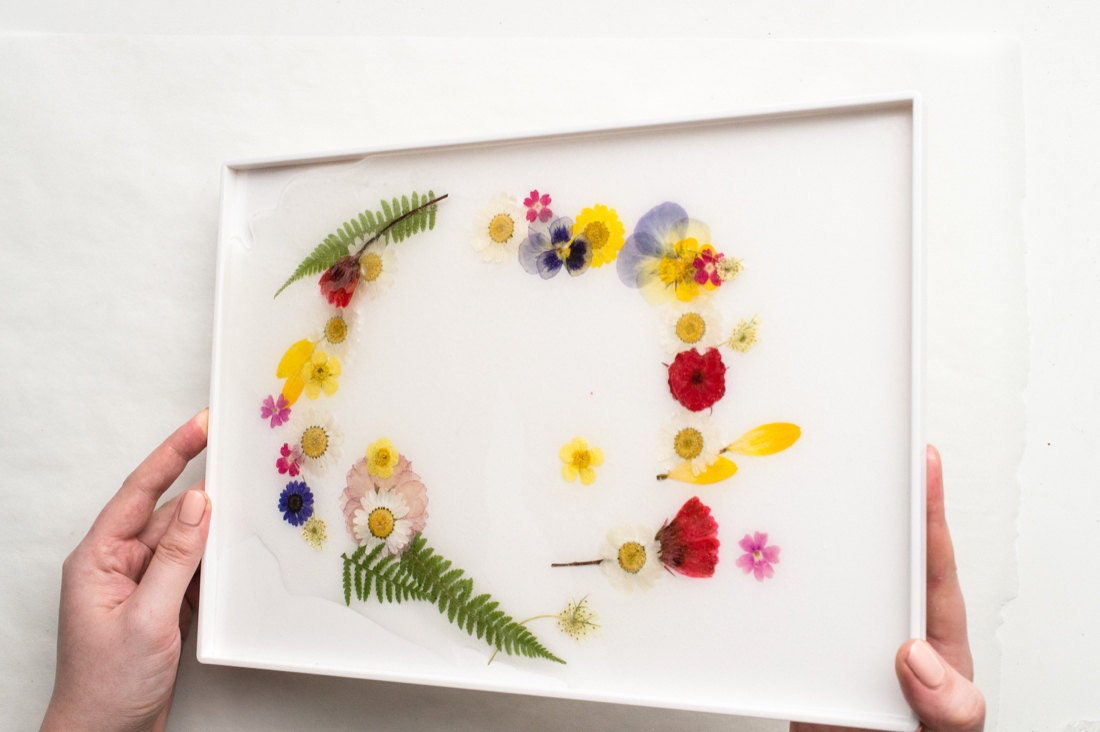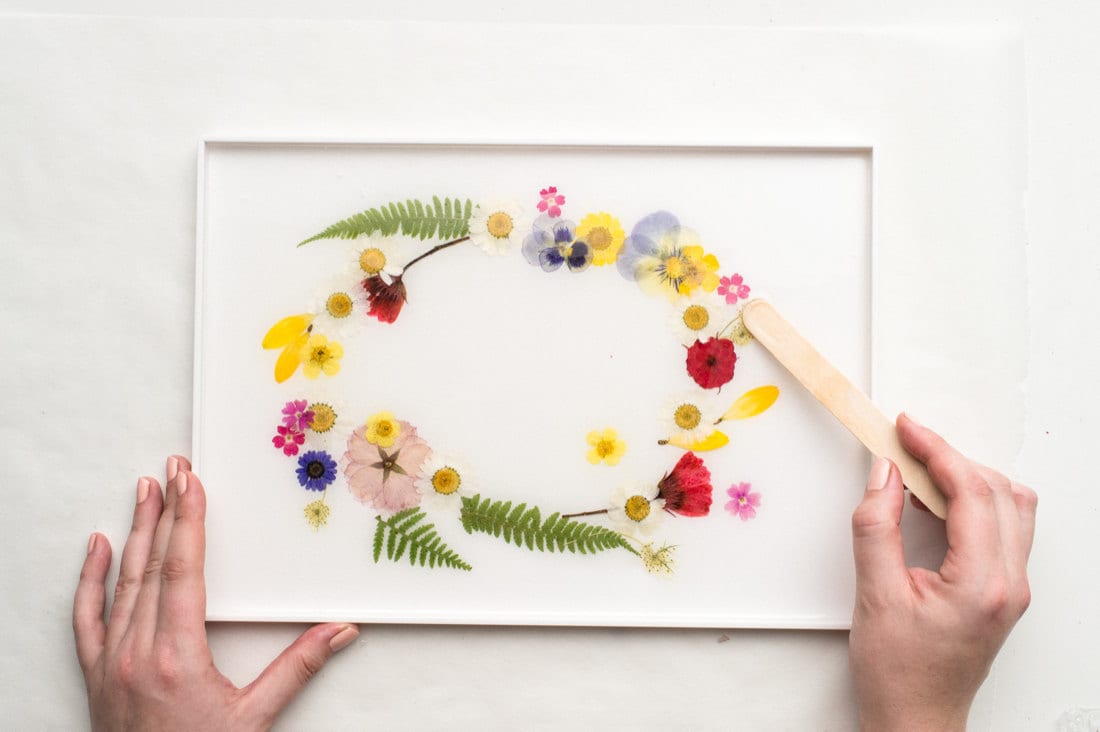 Carefully tilt your tray in all directions until the resin has reached all four walls of the tray. Gently blow on the resin to remove any bubbles. If you need more resin to fully cover your pressed flowers, whip up a new batch as you did in step 2, and add it on top of your first layer. You'll want to do this quickly, or the first layer of resin will start to set. Tip: If your flowers begin to drift as you're spreading the resin mixture, gently glide them back into place with your wooden stick. 
Step 5: Let the resin cure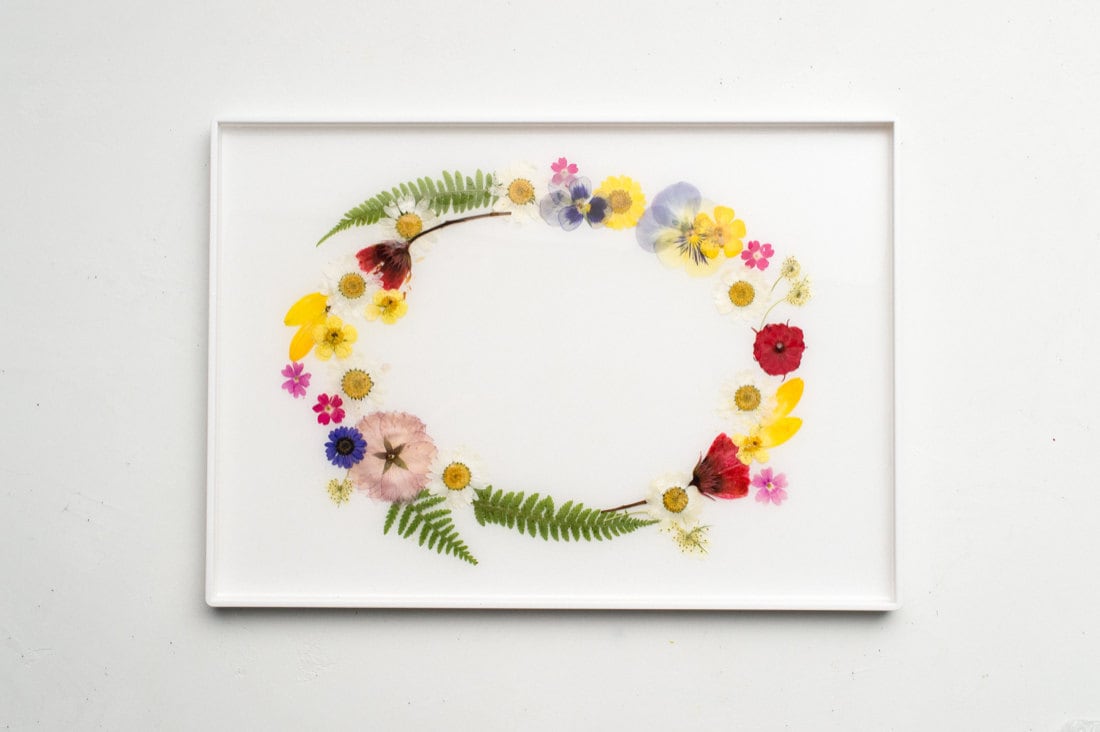 Set your tray on a level surface away from dust, children, and any pets, and let it cure for at least 24 hours, (or the time indicated in your resin package's instructions). Once it's completely dry, you'll have a tray befitting a lovely, leisurely breakfast in bed.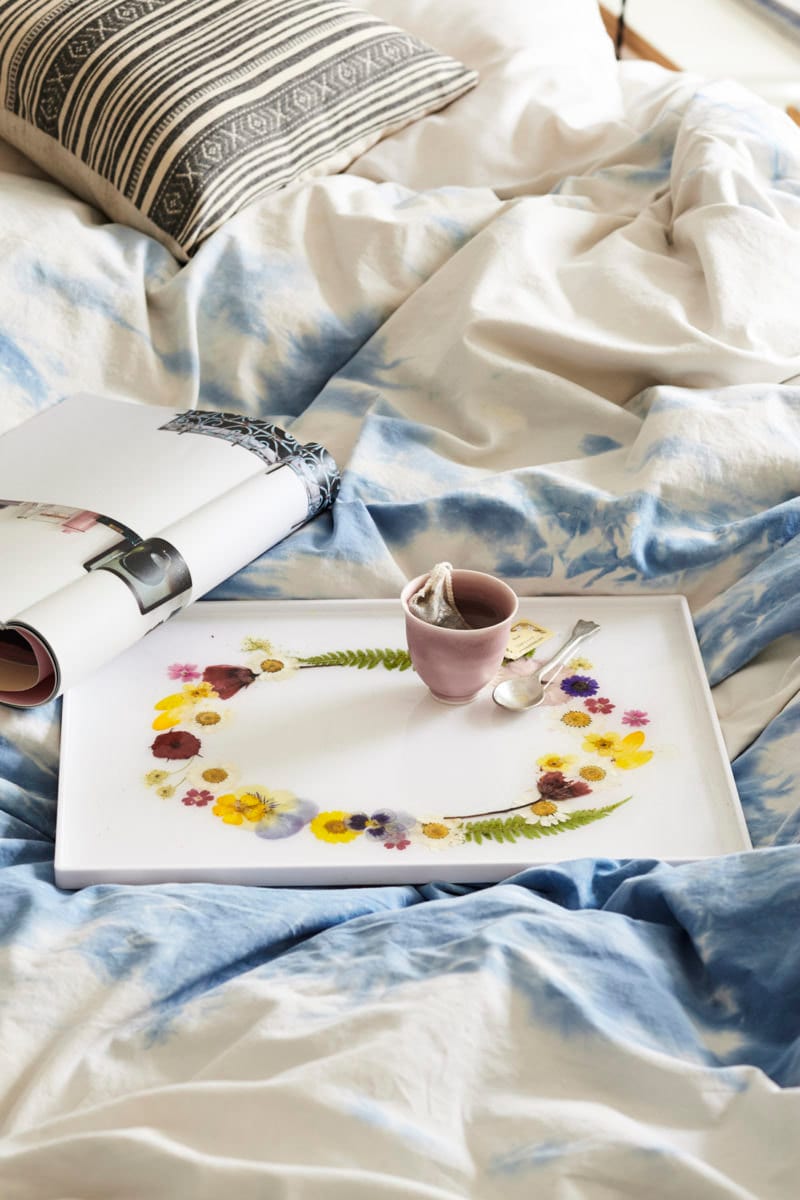 Have a penchant for pretty petals? Get your floral fix with these gift-worthy finds