by Aravis Moore
The secret to making this classic comfort food even more warm and inviting? Topping it off with a fruity flourish.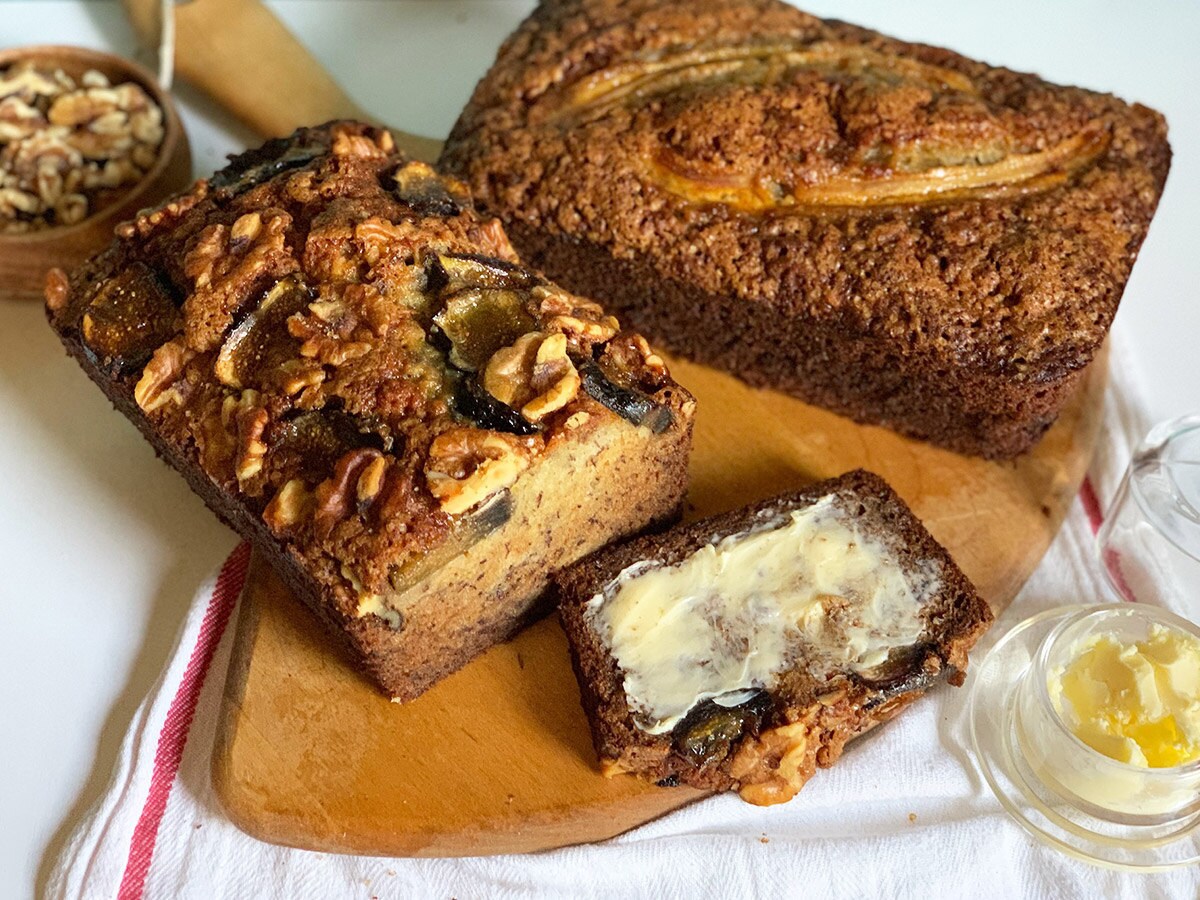 Editor's note, February 2021: True, this past year we've been getting more and more creative with our bakes, but the colder, cozier months have us craving some of the classics—like this simple and scrumptious twist on an everyday banana bread.
They say it's what's on the inside that counts, and I don't want to go against conventional wisdom, but—they also say that we eat with our eyes. And with all the mouthwatering banana breads showing up in our social feeds recently, you may be feeling tempted to add some eye-pleasing oomph to your own tried-and-true recipe. Thankfully, it doesn't take a pastry degree to decorate this classic comfort bake. To make the outer glamour match the inner goodness, all you need are a few edible embellishments foraged from your pantry. 
You can begin by baking your favorite recipe, or follow my instructions below for a warm, inviting loaf that's sure to draw the whole family together around the table. Top off with a tasty flourish and you'll be well on your way to banana bread bliss. I love using halved walnuts and fresh figs—but, for all you sugar fiends, consider a sprinkling of streusel or a handful of chocolate chips. If all you have is bananas, you can set one aside to slice lengthwise for a simple decorative finish.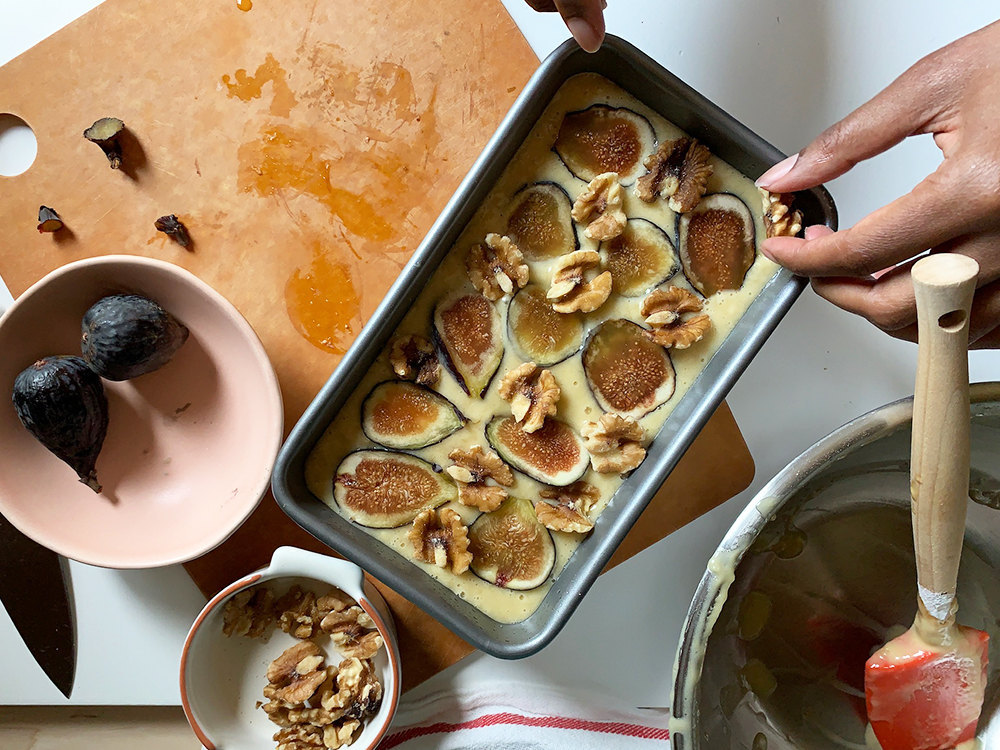 Fig and Walnut Banana Bread
Yields 1 loaf
You will need:
½ cup vegetable oil
1 cup granulated sugar
2 eggs
3-4 medium, ripe bananas (optional: reserve one banana for topping)
¼ cup milk
1 teaspoon vanilla
2 cups all-purpose flour
1 teaspoon baking soda
½ teaspoon kosher salt
½ cup walnut halves (optional)
4 fresh figs (optional)
1 standard 8½ x 4x½ loaf pan
Step 1: Gather ingredients and garnishes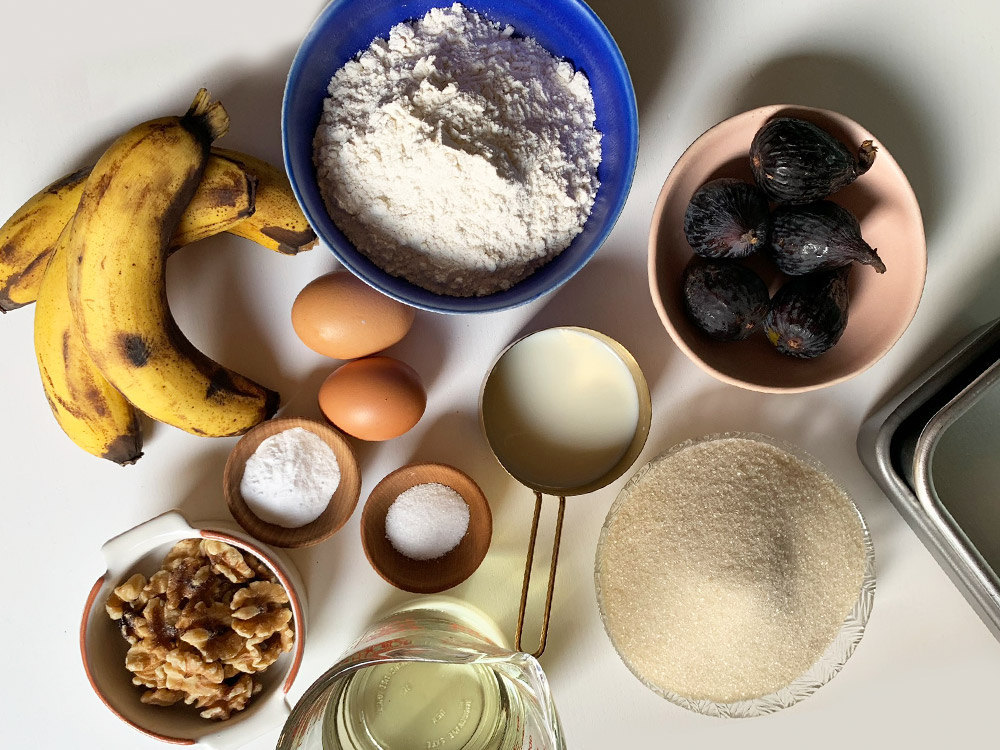 Measure out your ingredients and preheat the oven to 350°F. Grease a loaf pan with butter or shortening.
Step 2: Bring on the bananas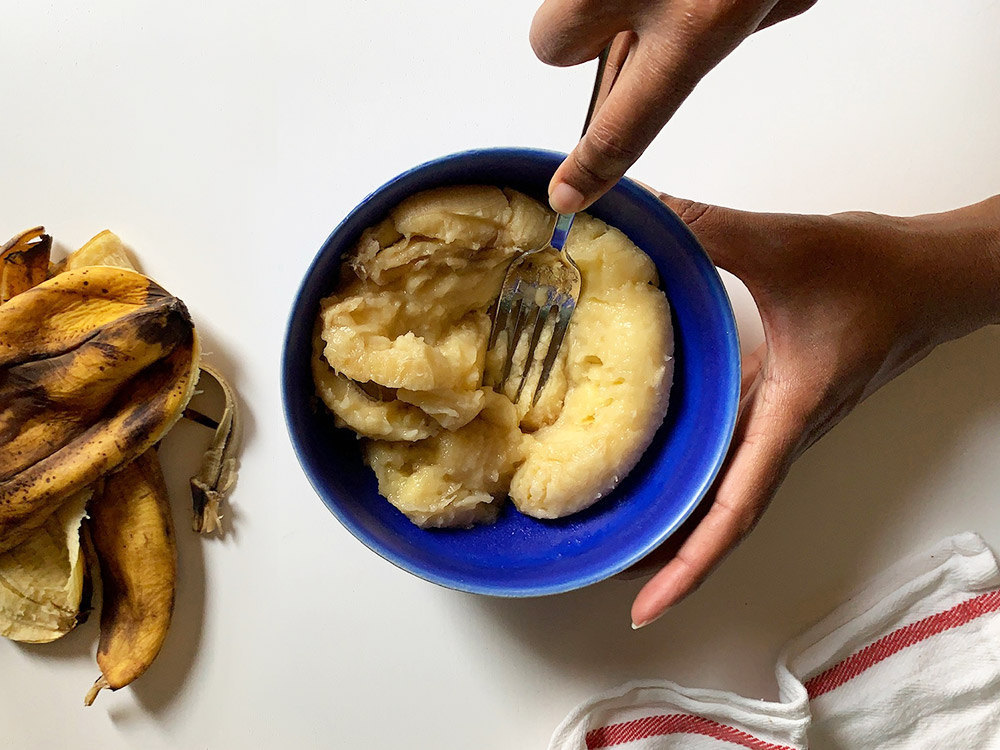 Peel 3-4 medium-sized, ripe bananas. Mash with a fork if you prefer bigger bites of fruit, or puree for a more uniform texture. Set aside.
Step 3: Mix it up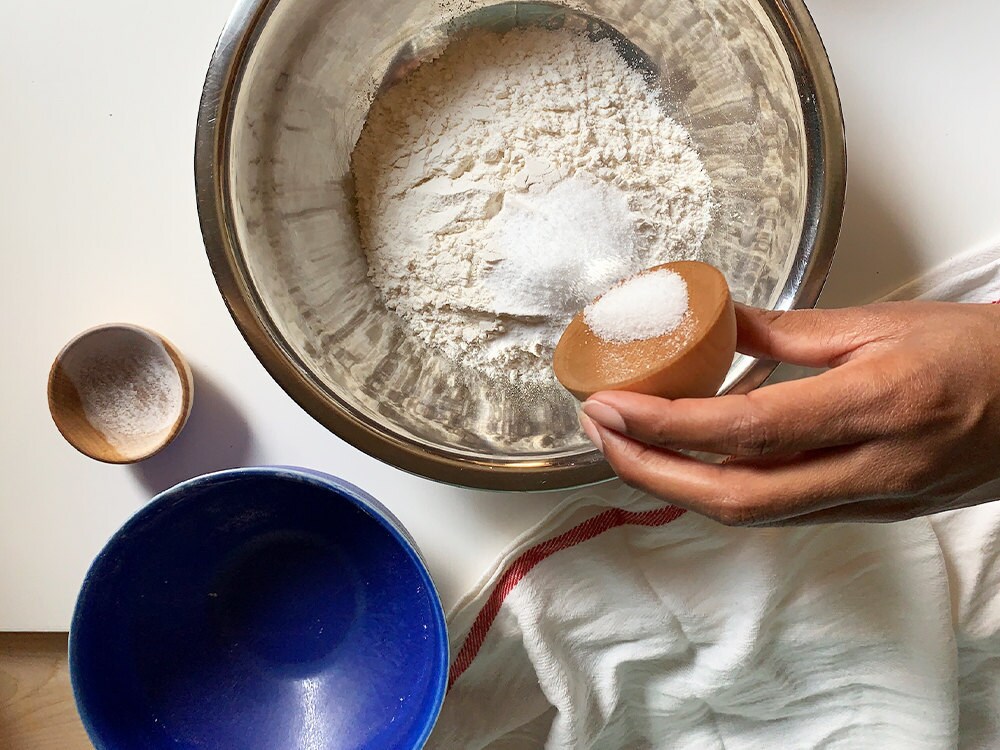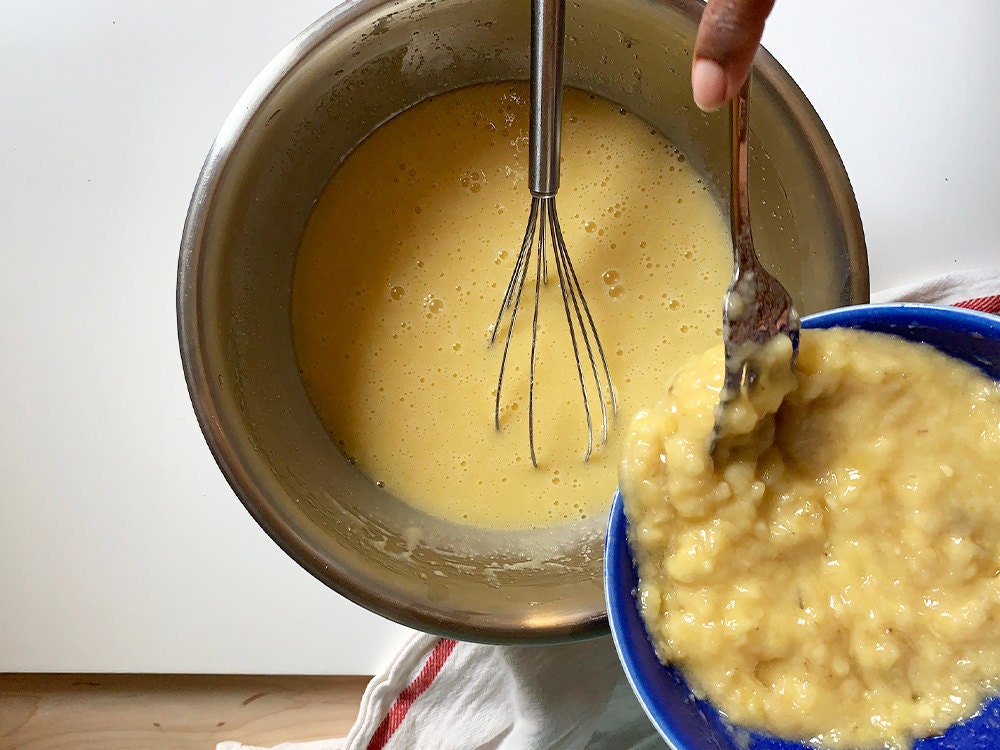 In a medium bowl, combine the flour, baking soda, and salt. Set aside. In another medium bowl, whisk the oil and sugar together until combined. Add the eggs and mix to blend. Add the milk and vanilla, and whisk until incorporated. Stir in the mashed bananas. 
Step 4: Make the batter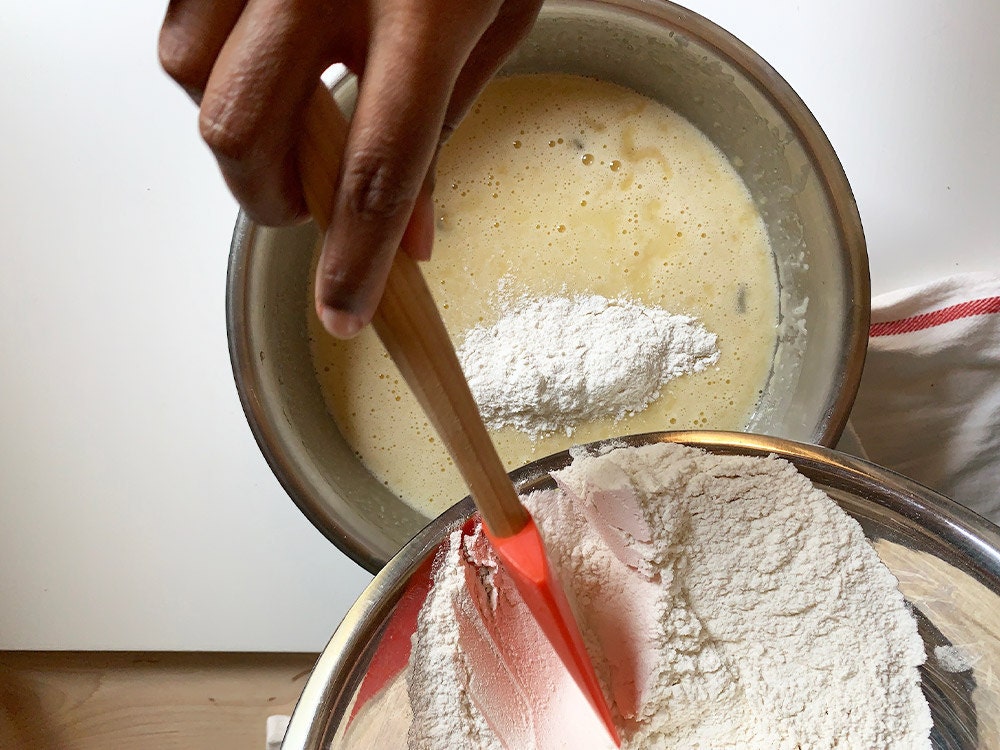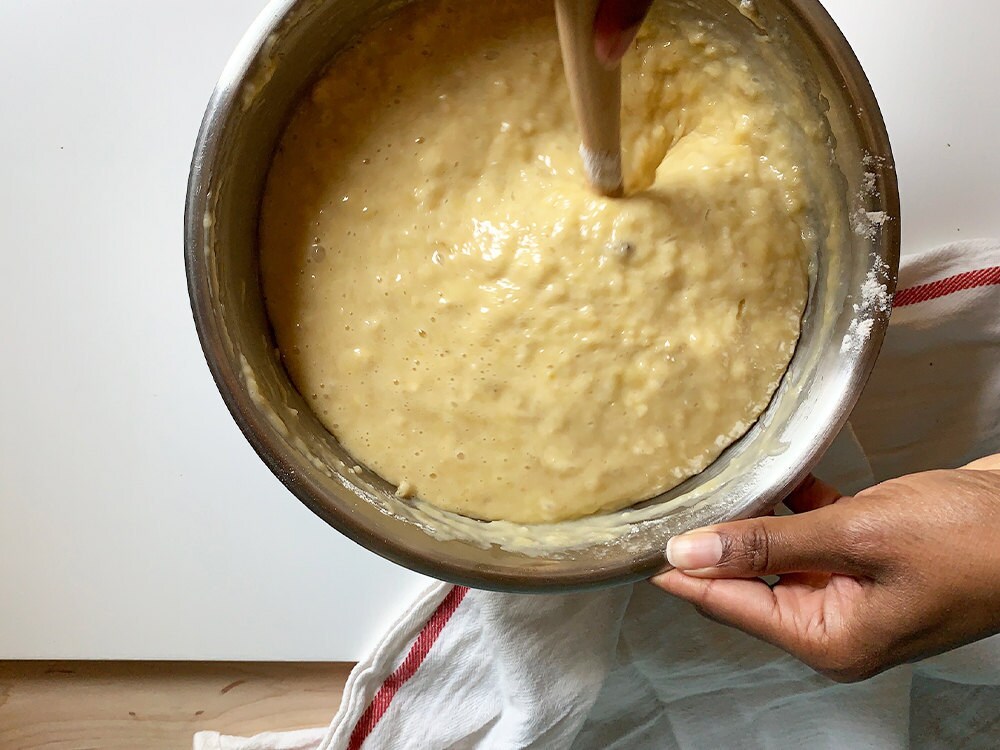 Add the dry ingredients to the wet, stirring just until combined. Pour the batter into the prepared pan and smooth the top with a spoon. 
Step 5: Finish with a flourish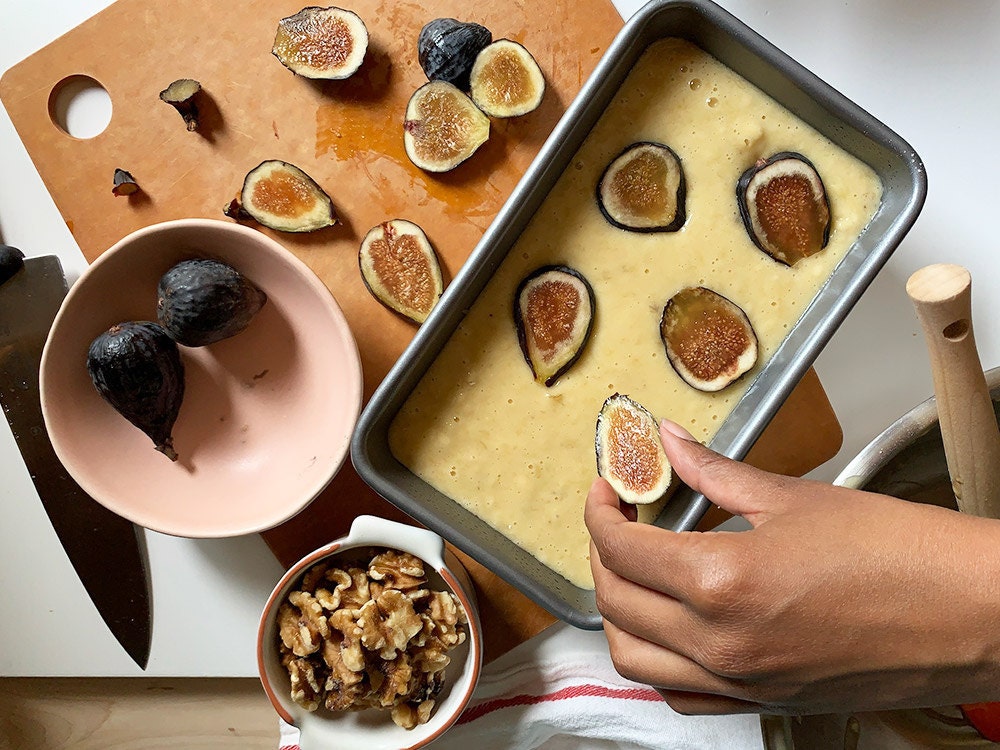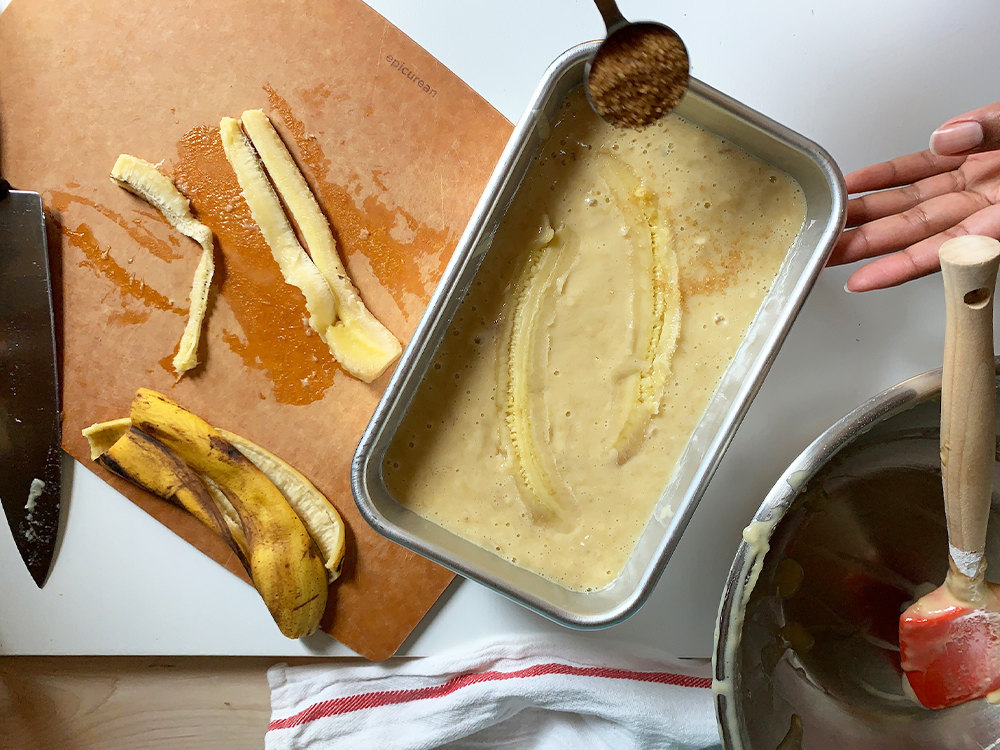 Arrange your pre-selected toppings in a pretty pattern on top of the batter, pressing them down lightly. Sprinkle with a tablespoon of sugar.
Step 6: Bake and serve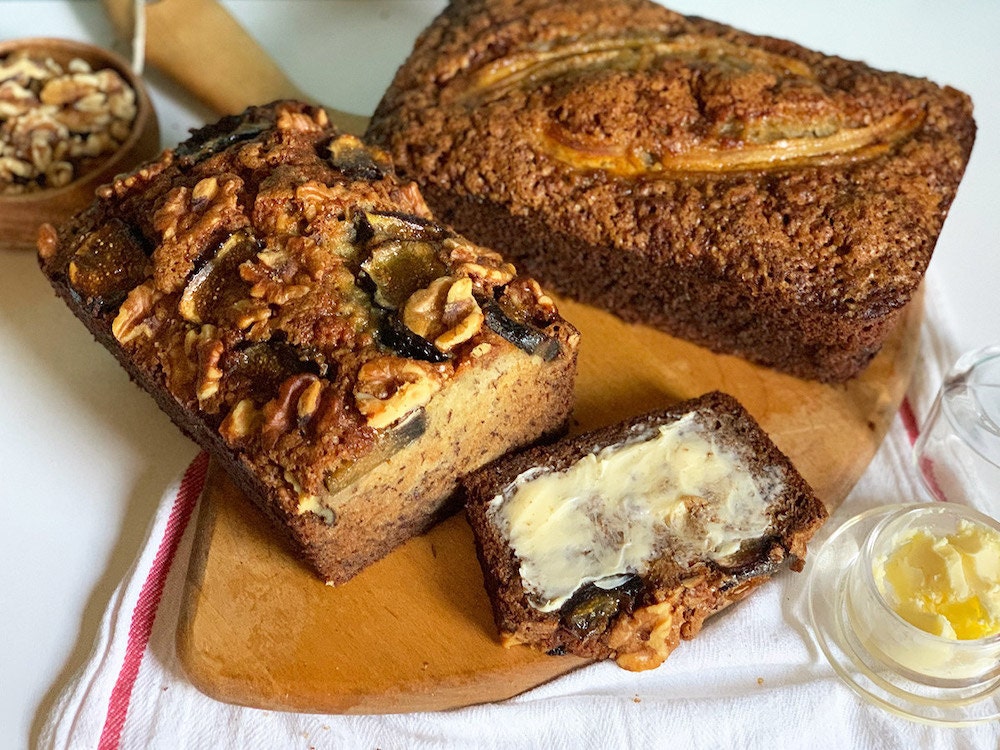 Bake for 55 minutes, or until a toothpick inserted in the center of the loaf comes out clean. Let the banana bread cool in the pan at least 10 minutes before turning out. Slice, butter, and serve on a pretty wooden bread board.
Get your baking staples
Put some extra pep in your prep-work with these pretty kitchen essentials.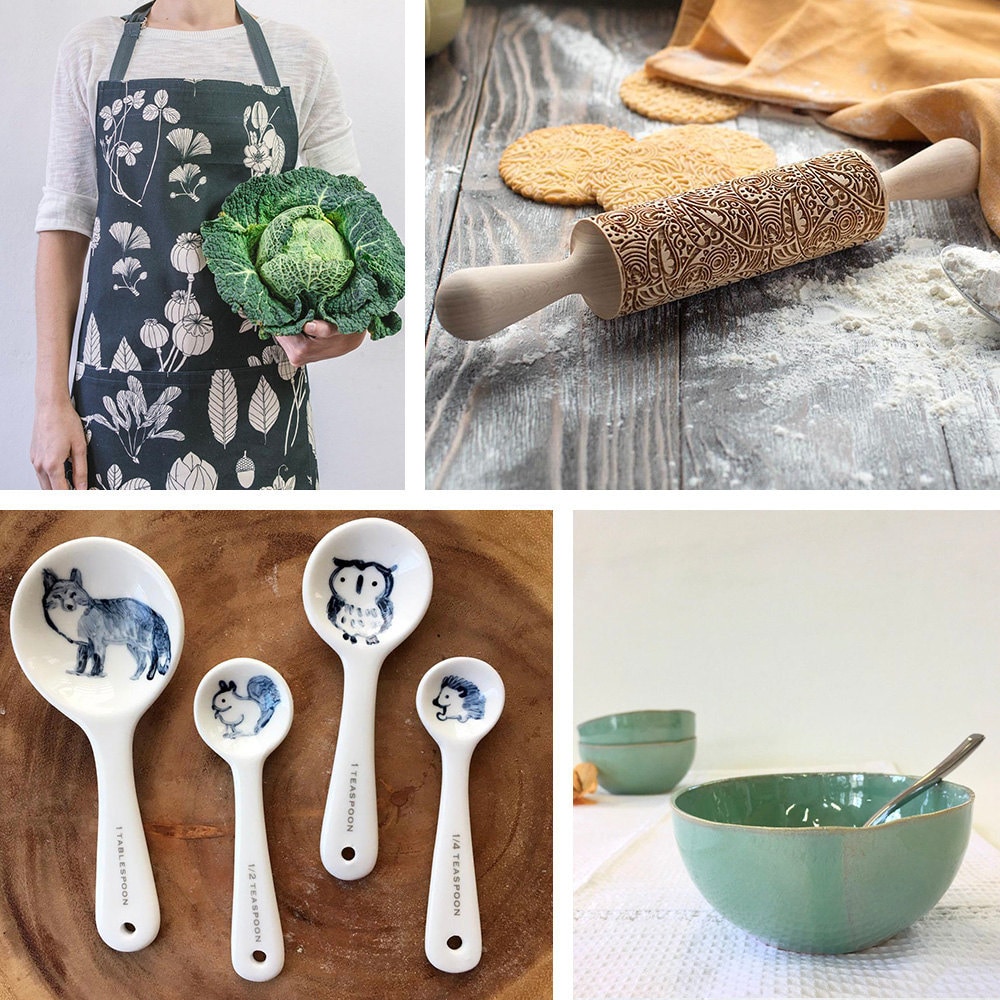 Recipe photographed by Aravis Moore.