We'll show you how to make beard oil in four simple steps with this DIY beard oil recipe that's easy to customize.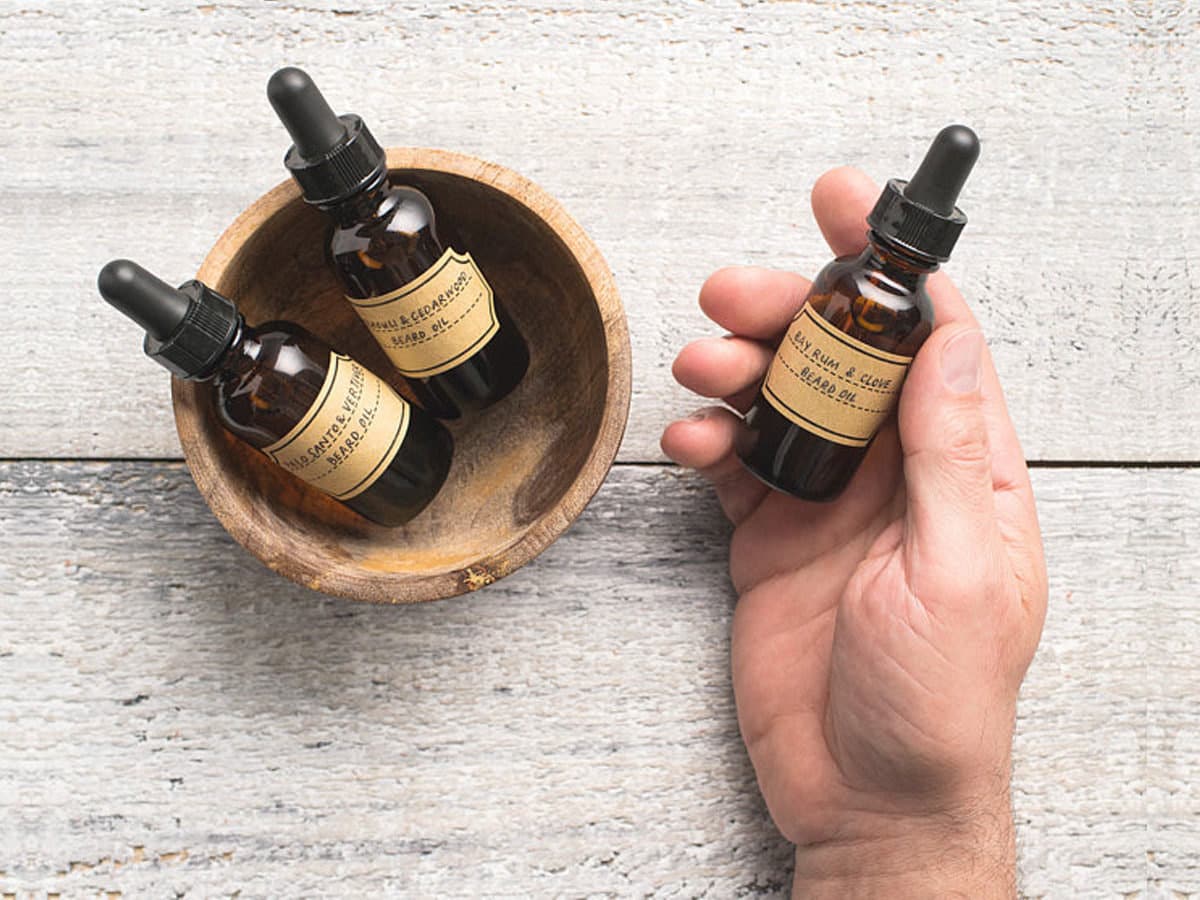 One staple of our self-care routine, no matter the season? A multi-purpose hydrating face oil to lock moisture in—and help the bearded among us keep our facial hair game going strong. Etsy is brimming with some of the best beard oils around to be sure (scroll down for a few of our faves!), but there's something undeniably satisfying about crafting a signature scent that's all your own, if you have an afternoon to spare. This also makes a great DIY gift for the dad, brother, or significant other in your life. Read on for our foolproof beard oil recipe and learn how to make a custom-scented blend for yourself or your favorite bearded bud.
What you need to know
Any great beard oil recipe first calls for just a handful of easy ingredients—but each one is essential to the process. Here's a bit more about what you'll need to make this beard oil at home, as well as why we've chosen each key ingredient (plus ideas for how you can customize the recipe to fit your own scent, or personalize it to your loved one).
What are carrier oils?
Carrier oils are a base oil used in skincare and aromatherapy recipes that dilute the essential oils and help "carry" the moisturizing properties of each ingredient deeper into the skin. Carrier oils are most often made from the kernels, nuts, or seeds of a plant, or by pressing the flesh of a plant to express its oils.
The most popular carrier oils used in skin care contain either no scent, or a mild scent that does not interfere with the essential oils used in the recipe. Examples of great carrier oils for homemade beard oil include: argan oil, apricot kernel oil, coconut oil, jojoba oil, sweet almond oil, hazelnut oil, and avocado oil. Skip using a carrier like olive oil as it more easily turns rancid. Note that not all carrier oils blend together seamlessly, so it's important to follow a recipe before mixing and matching the many possible options.
Best essential oils for a beard oil recipe
The best essential oils contain more than a great scent (although that's important too), and contain other nourishing and healing properties for your skin. These are a few popular scents in DIY beard oil recipes.
Clove
Bay rum
Frankincense
Sandalwood
Tea tree
Cedarwood
Orange
Rosemary
Lemon
Lavender
Bergamot
Cinnamon
Note that essential oils are potent and should never be used at full strength. Instead, use carrier oils as your base and your selection of essential oils as a small part of the overall beard oil.
Our DIY beard oil recipe calls for a classic mix of bay rum and clove oils, but we highly encourage mixing any complementary essential oils and fragrances that speak to you.
DIY beard oil at a glance
Time: 1 hour
Difficulty: Beginner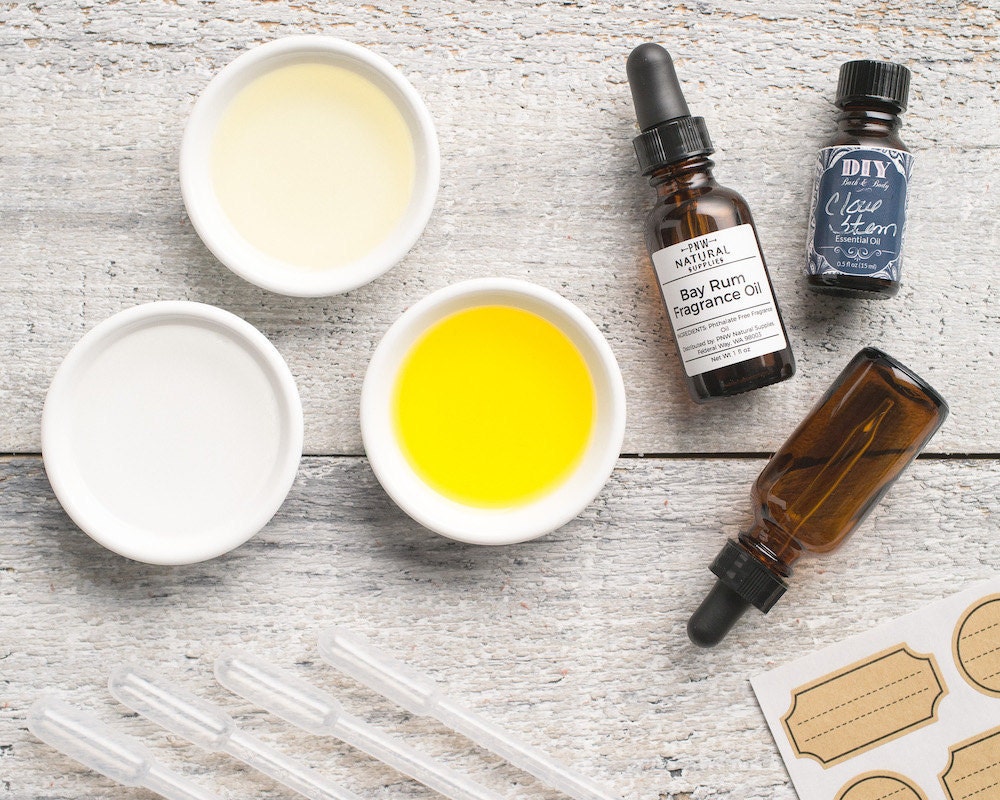 DIY beard oil supplies
Plastic pipettes (if your oil and fragrance bottles do not come with easy-pour spouts)
Pen
Stickers (to label the finished product)
Beard oil recipe: How to make DIY beard oil
Step 1: Fill dropper bottle with "carrier" oils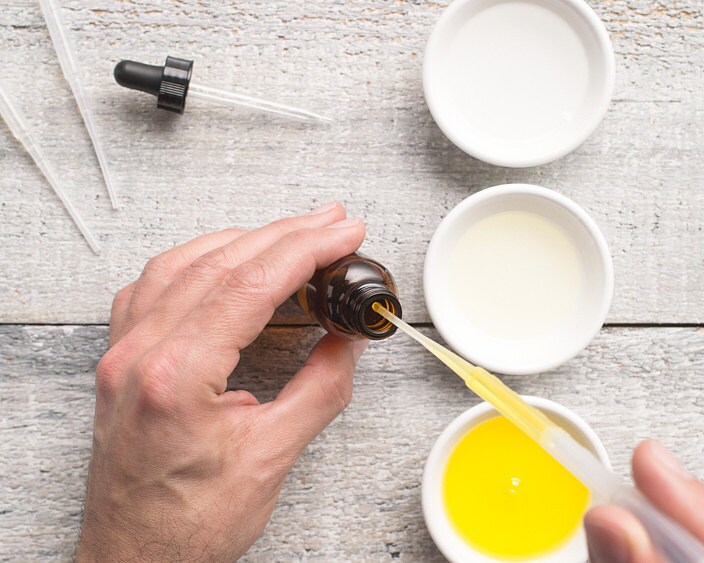 Add equal parts argan oil, fractionated coconut oil, and apricot kernel oil (a great blend of carrier oils) to your 1-oz. glass dropper bottle, leaving a little room at the top for the essential oils. If your oil bottles do not have easy-pour spouts, plastic pipettes make it easy to measure and transfer oils into the glass dropper bottle.
Step 2: Customize the scent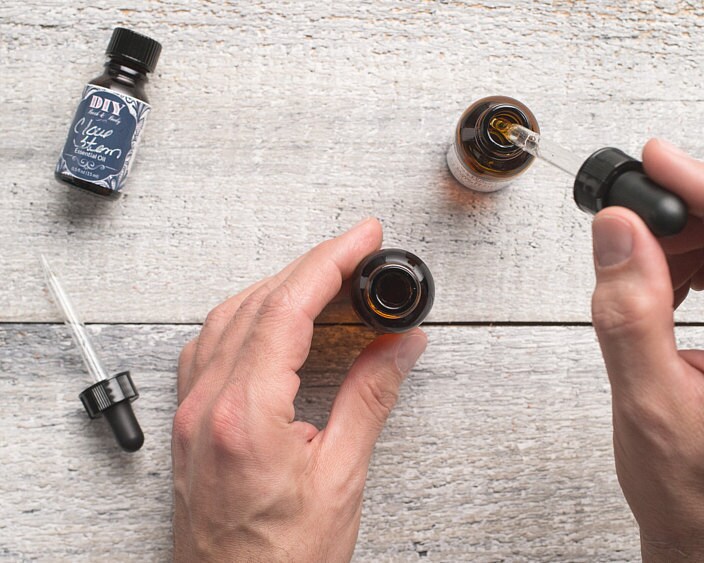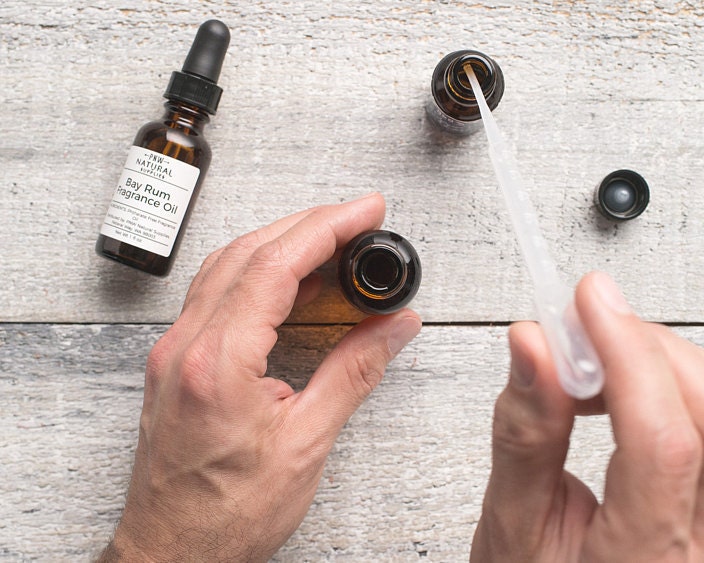 Now it's time to create a custom scent. We used clove bud essential oil (3-5 drops) and bay rum fragrance oil (1-3 drops) to make ours, but you can use any combination that suits your taste. Add scents just a few drops at a time until you reach a fragrance combination you like.
Pro tip: Essential oil scents tend to develop over time, so it's helpful to test each combination on your skin by rubbing a few drops of each blended scent between your palms first.
Step 3: Secure cap and shake to combine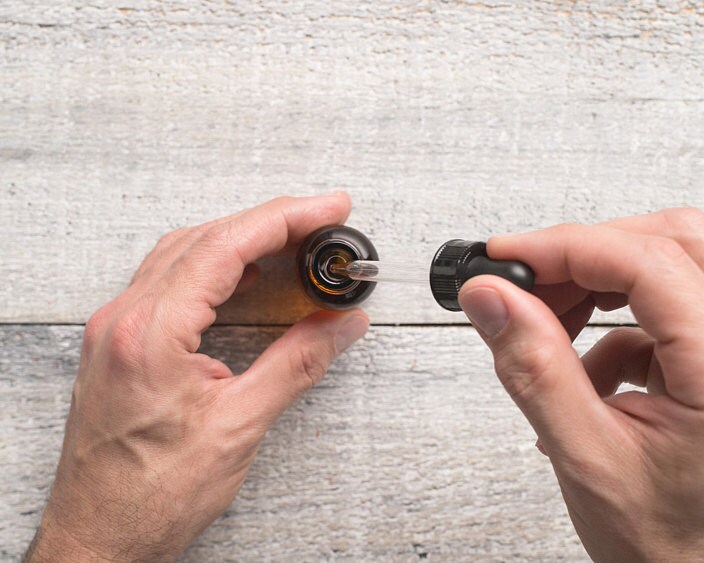 Step 4: Label and enjoy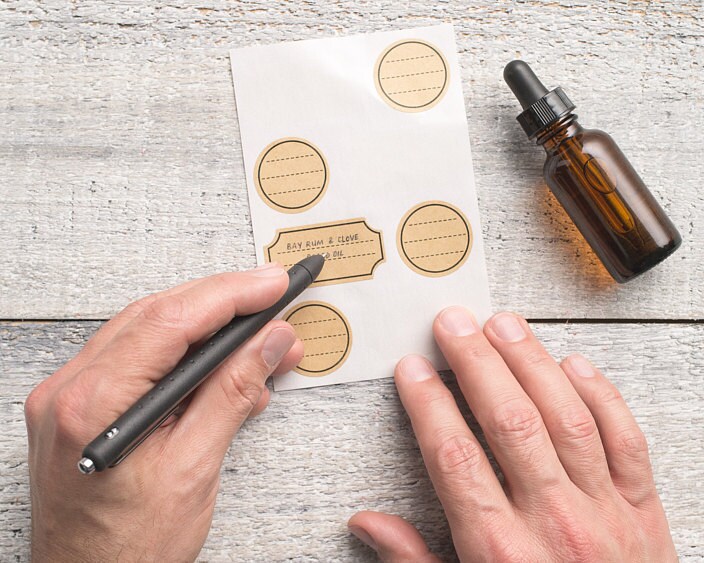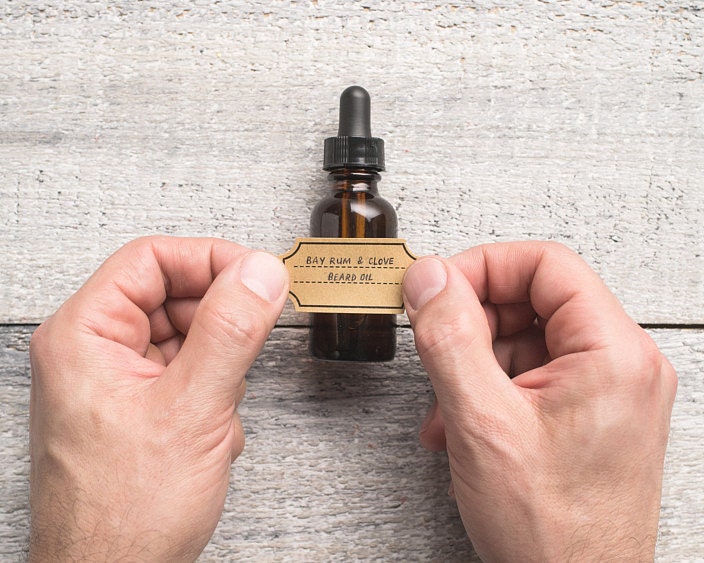 For the last step in this best-of beard oil recipe, don't forget to add a custom label to your finished oil and include a note with the following instructions: To apply, shake the bottle, warm a few drops of oil between palms, and apply to clean facial hair. Now your DIY beard oil is ready as a thoughtful gift or to apply the next time you're ready to condition your beard.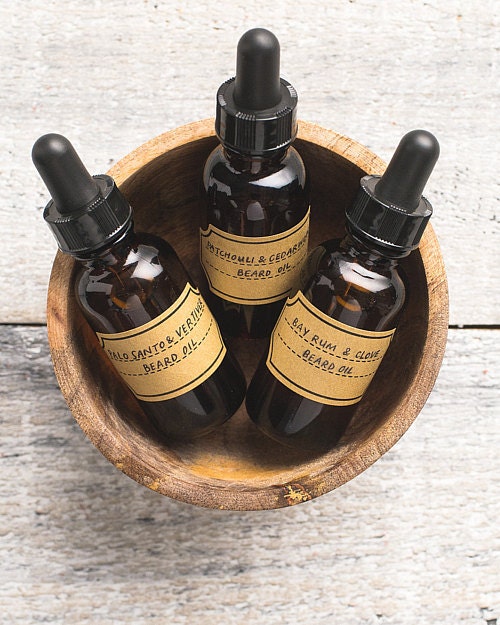 No time for DIY beard oil? These ready-to-purchase picks are some of the best beard oils in town: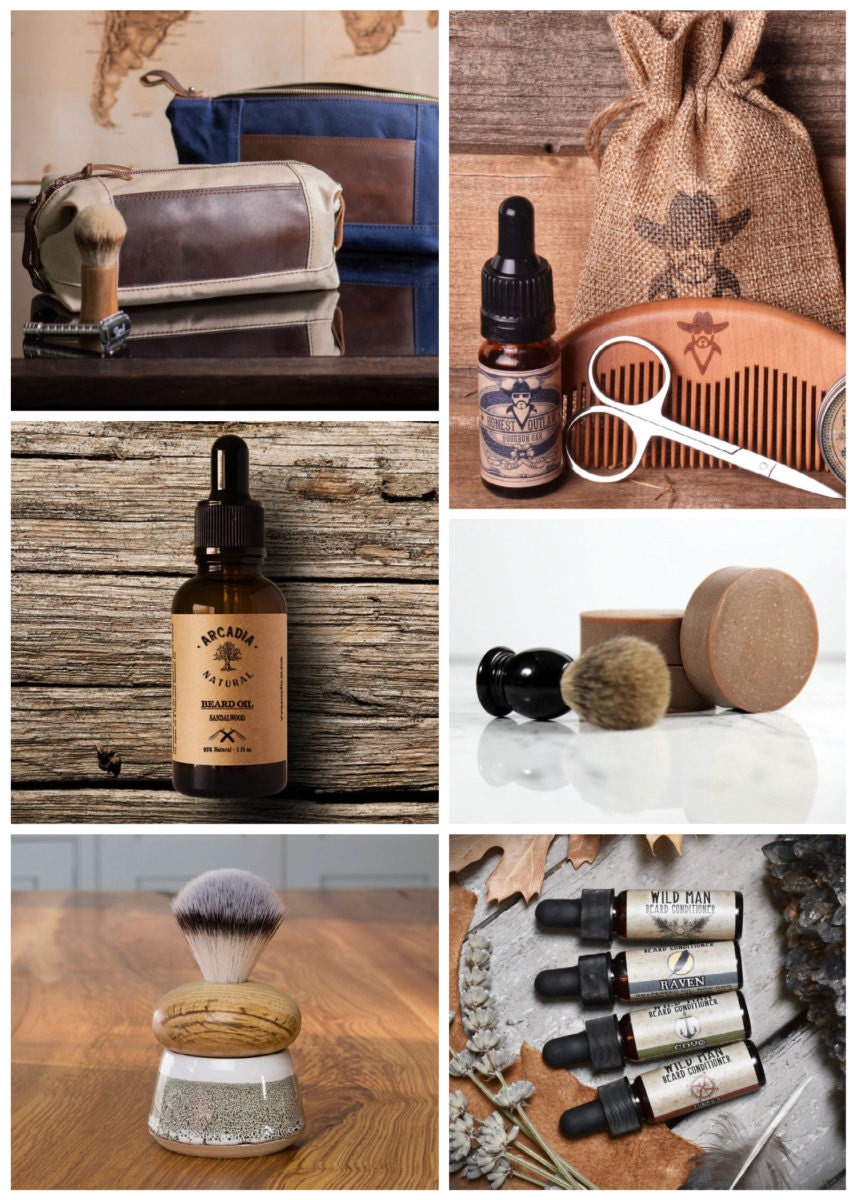 Project by Julie O'Boyle, Aleksa Brown, and Clare McGibbon. Photographs courtesy of Erik Valind.