by Aravis Moore
Elevating your family's next barbecue night is as easy as following our recipe for fresh and flavorful herb dip to serve on the side.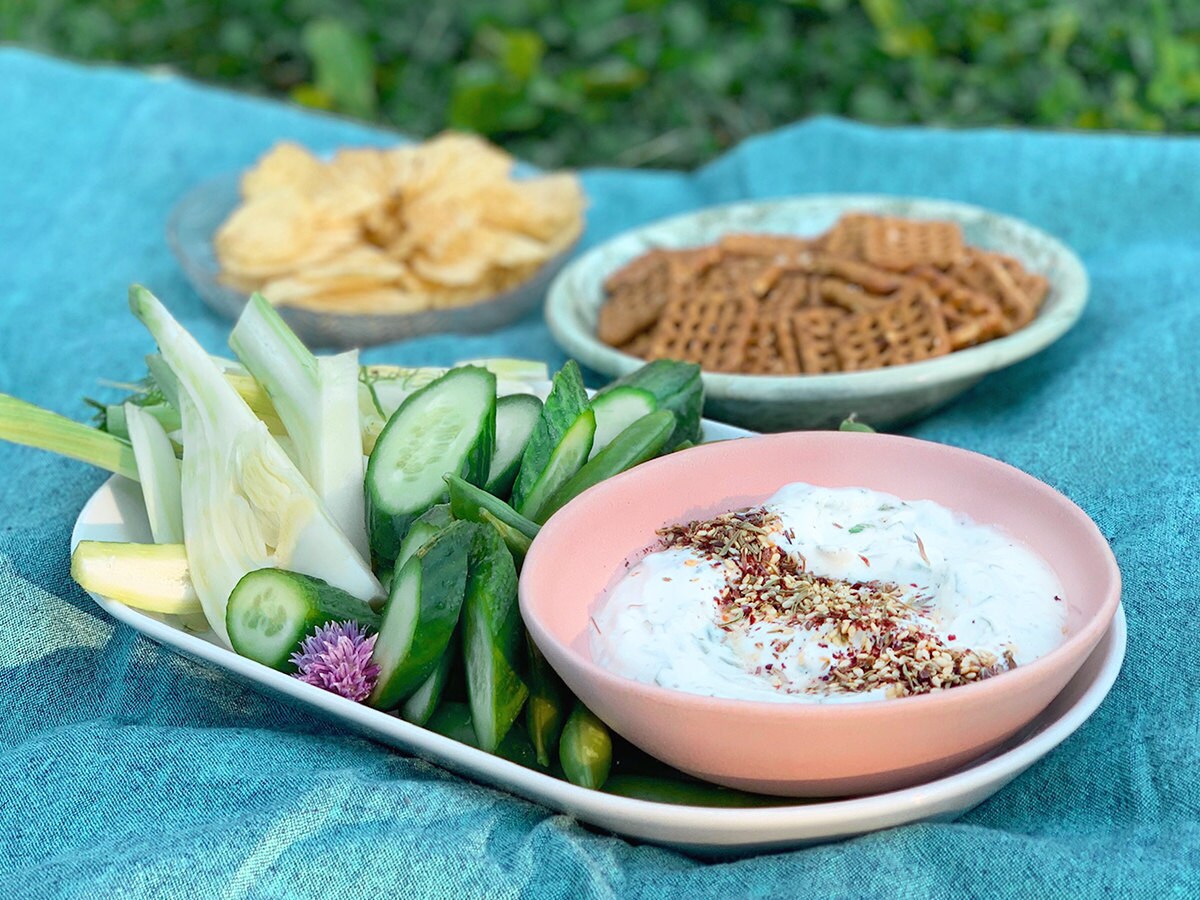 The true star of any cookout spread worth its stuff? The snack table, of course. And this grilling season, even if we're just gathering in the backyard for a Father's Day burger-flipping fest with the fam, scoring big picnic points is as easy as DIY-ing a delicious dip that pairs perfectly with crisp veggies, savory carbs, and your favorite sizzling mains.
For those of us who typically rely on the ready-made supermarket variety, a homemade dip might be a revelation. Luckily, all you need to assemble one on the fly is a few basic ingredients you likely already have in your kitchen. Following a simple 5-step formula (creamy base, pinch of herbs, squeeze of citrus, crunchy topping), you can create a fresh and flavorful, compulsively snackable spread, that's customized to your heart's content. Ready to get dipping?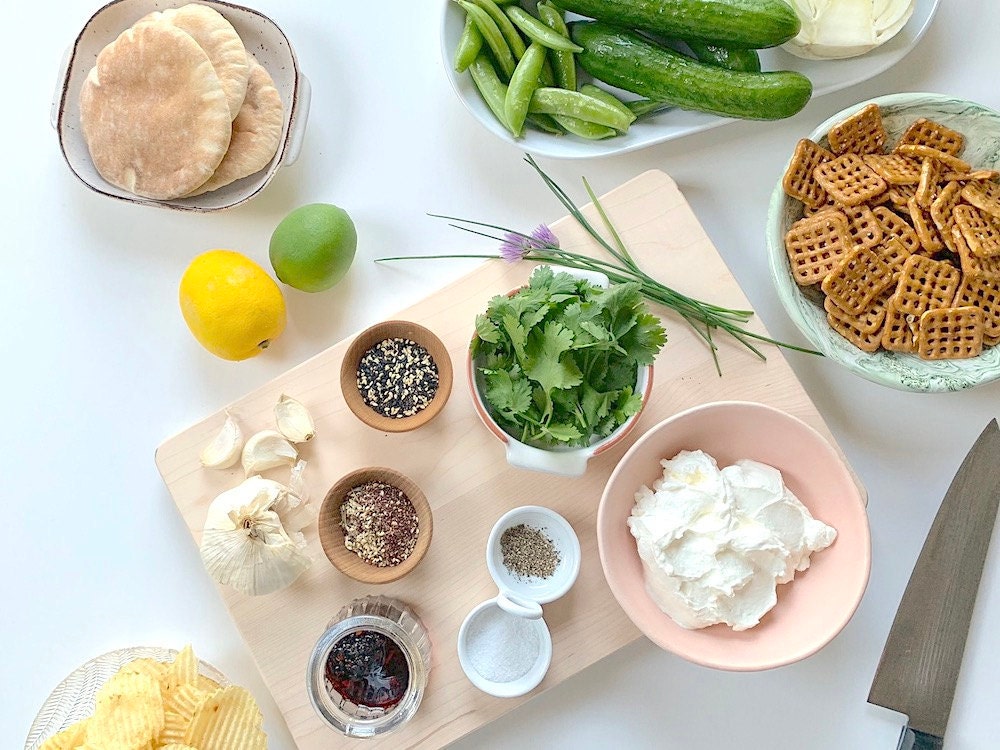 Creamy Herb Yogurt Dip
Whipping up this versatile dip is as simple as combining the ingredients and chilling for 30 minutes to let the flavors meld. You can either replicate my recipe exactly, or read on for more mouthwatering combos you can DIY based on what you've got on hand.
You will need:
1 cup plain, whole-fat yogurt
½ cup cilantro, finely chopped
1 tablespoon chives, finely chopped
1 garlic clove, minced
Juice of 1 lemon
¼ teaspoon salt
A few twists of pepper
Za'atar, to top
Step 1: Choose a base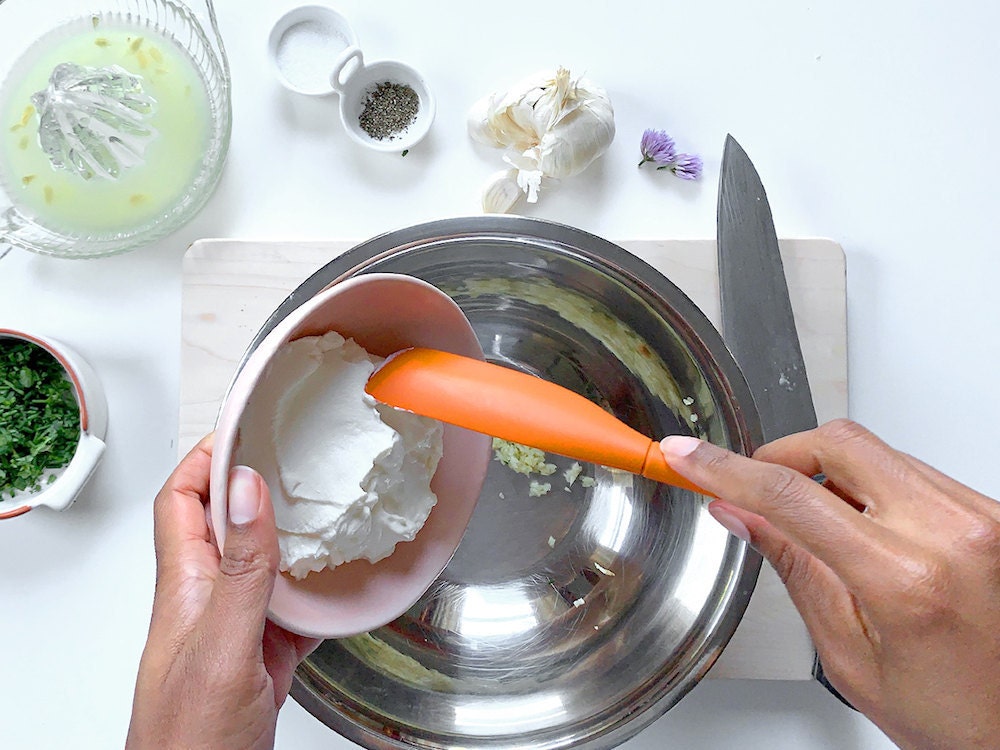 Begin with a creamy foundation to bind and showcase your mix-ins. I used plain, full-fat Greek yogurt for its rich, velvety tang, but you could also try a mild, fluffy ricotta, a silky smooth crème fraîche, or a non-dairy sour cream, depending on your desired texture and flavor profile. 
Step 2: Season liberally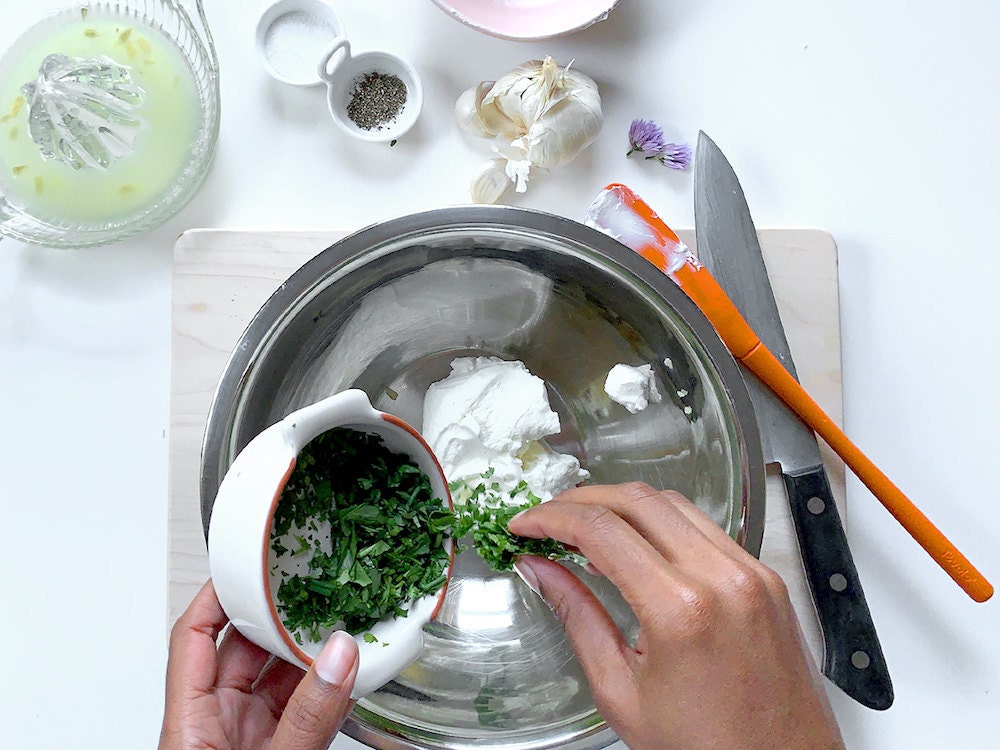 Fold in tender chopped herbs. I picked a handful of bright, aromatic cilantro and a few sprigs of chives that recently bloomed from my windowsill garden, but feel free to mix and match using whatever you have that's fresh—like basil, mint, tarragon, or parsley. To give your dip that extra spicy kick, add a clove (or two) of minced garlic, or alternatively, toss in some diced red onion or scallions. Salt and pepper to taste.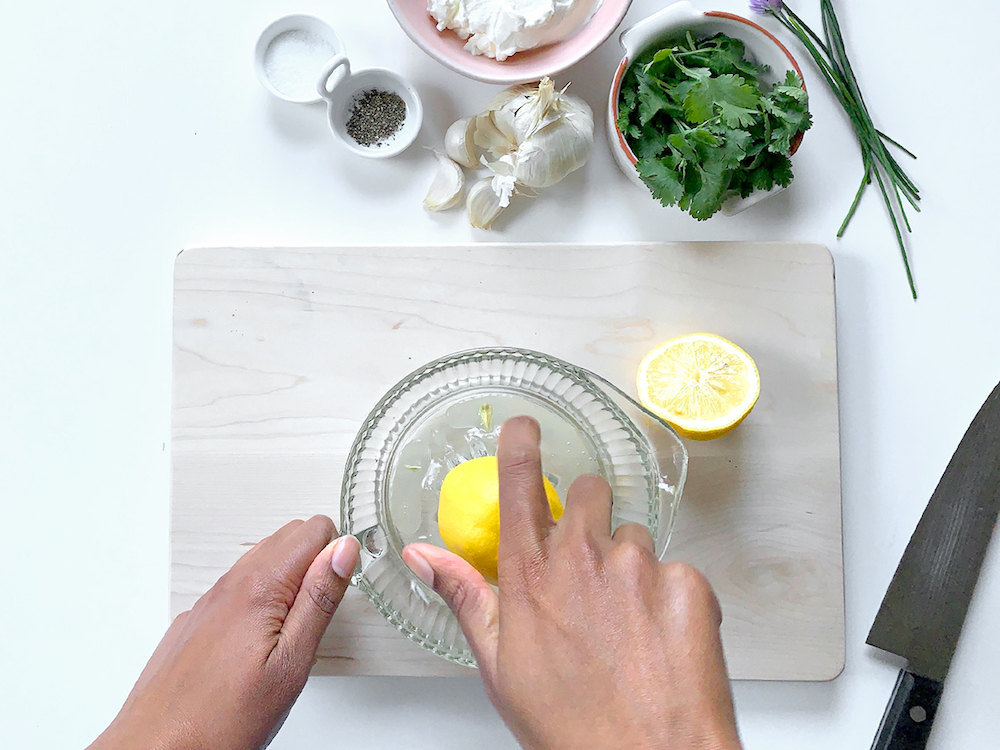 Step 3: Select your citrus
A bit of citrus is your key to creating some zesty complexity. Brighten your base with a healthy squeeze of lemon or lime juice, or add a splash of vinegar to the mix for a sweet, sharp contrast.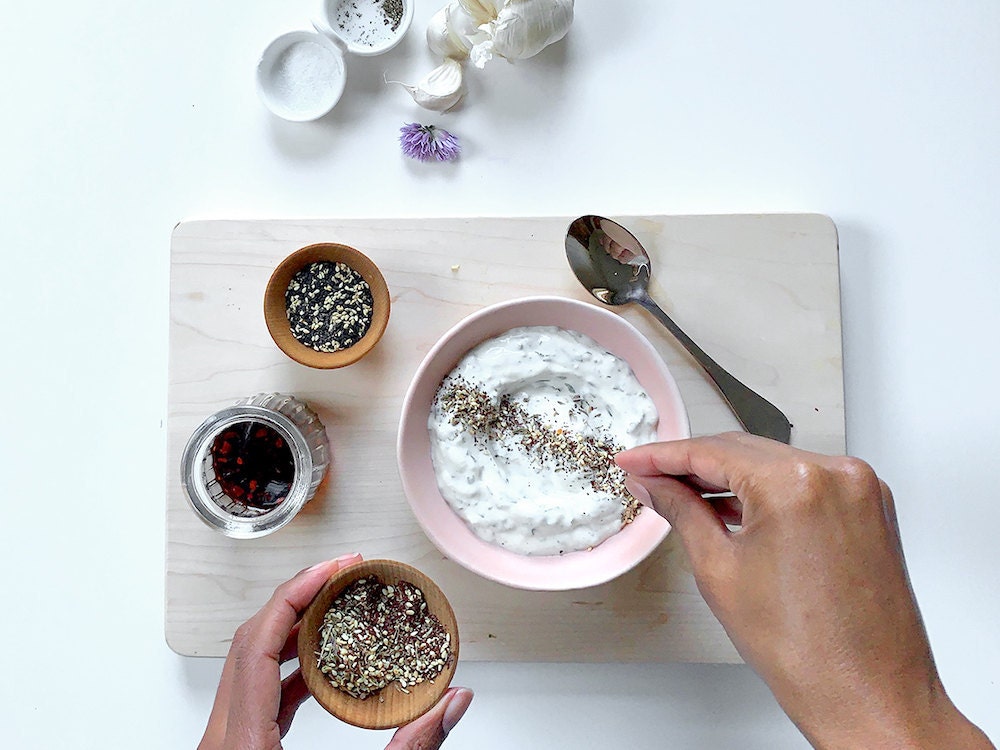 Step 4: Top off with texture
Dollop the dip in your prettiest bowl and chill for 30 minutes. Finish by topping your spread with a sprinkling of spice blend like the za'atar I've used here, or give it a defined crunch with a handful of sesame seeds or toasted nuts. If you're really feeling adventurous, you might even spoon on a fiery, chunky chili oil. Now's the time to get creative, so raid the back of your pantry and see what you find: A package of crispy shallots or fried onions? Toss them into the mix!
Step 5: Serve with sides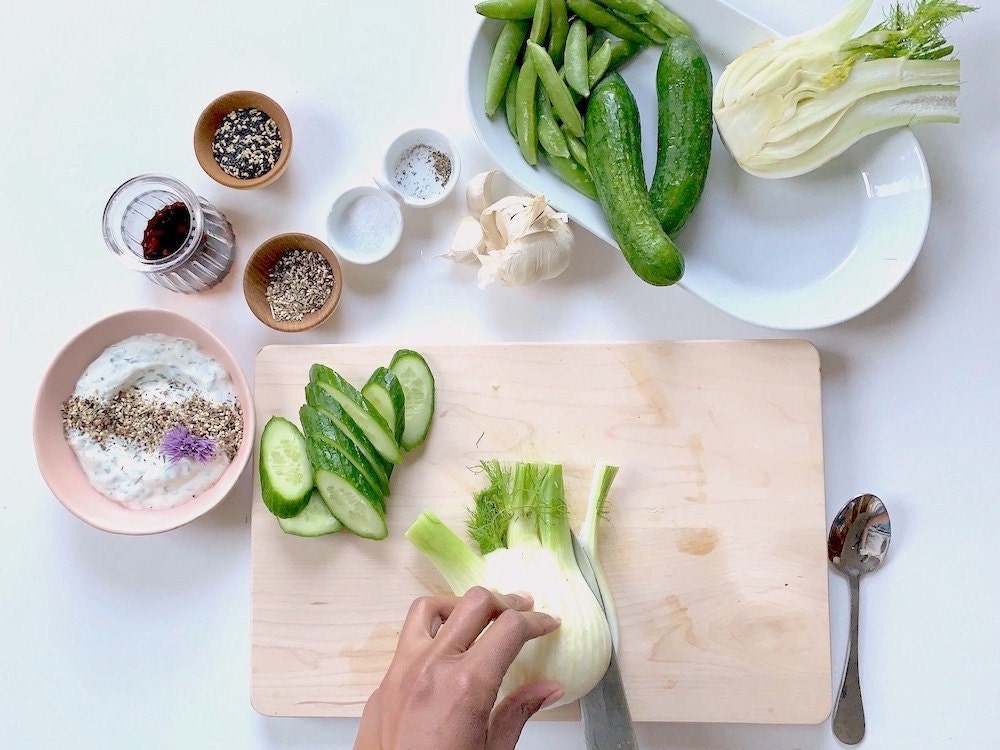 Equally important: the dippables! I like to set out a plate of crunchy pretzels and potato chips alongside wedges of crisp fennel, cucumbers, and sugar snap peas. If you've already got the grill fired up, brush some pita or sourdough with olive oil and toast it right on the hot grate. And if you find yourself dragging a forkful of grilled steak or sausage through your garlicky, herbaceous concoction, I promise no one will fault you—they might even follow your lead.
Hungry for more dip inspo? Here are a few of my go-to combos:
Dip into these flavors to channel a mediterranean meal al fresco: 
Combine yogurt, mint, basil, parsley, garlic, and lemon 
Top with sesame seeds
Serve with grilled bread and fresh fennel
Stir up a bright and kicky pairing for your potato chips: 
Combine sour cream, cilantro, scallions, and lime
Top with chili oil
Serve with ridged potato chips and cooling cucumber spears
Turn up the elegance with a whipped ricotta dip: 
Combine whole-milk ricotta, parsley, basil, tarragon, and lemon
Top with toasted chopped hazelnuts
Serve with seedy crackers and delicate endive leaves
Upgrade your barbecue basics
Set the stage for ultimate snacking success, just in time for Father's Day.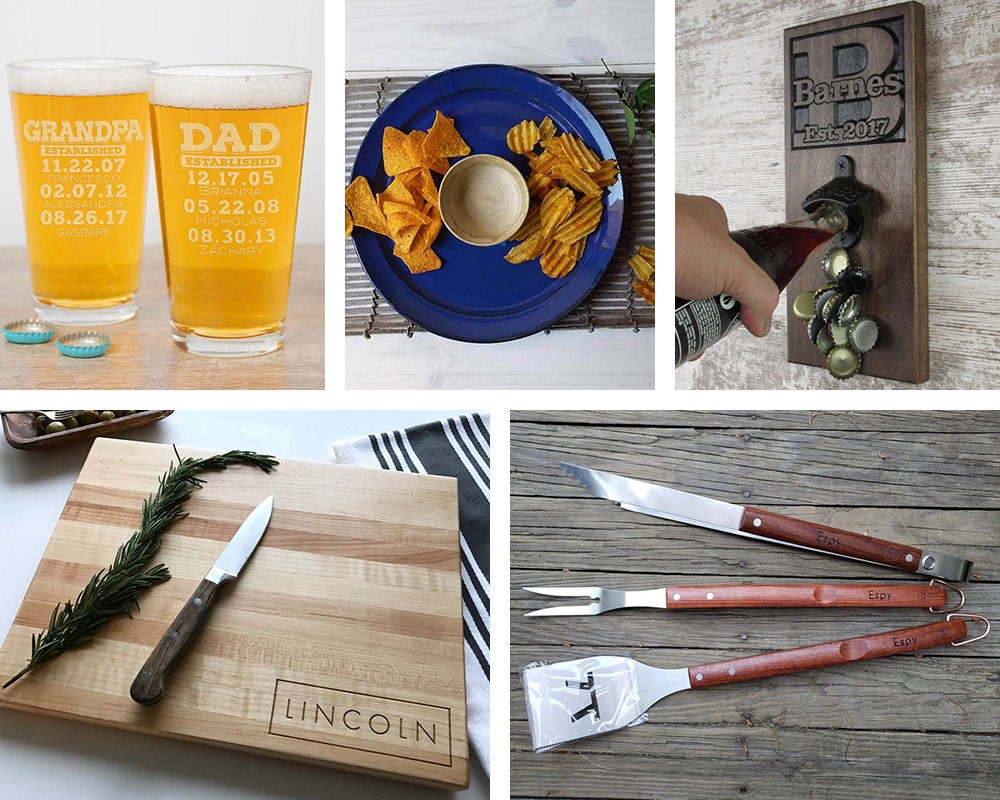 Recipe photographed by Aravis Moore.