Create a candy garnish sure to add drama to any dessert.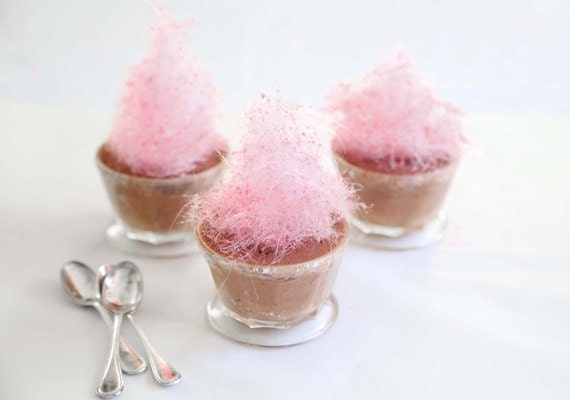 Spun sugar is a beautiful candy garnish that will add drama to any dessert. Many pastry chefs use it to decorate showpieces and fancy gateaux, but you don't have to be a pastry chef to make it – and it looks stunning on even the simplest, two-ingredient chocolate mousse. With a little patience and the right tools, you can make it at home. To create spun sugar, you will need a candy thermometer and a wire whisk with the ends cut off. The many tines on a broken whisk help to quickly create a large volume of sugar threads. You don't need to cut up your nicest whisk for this; instead, look for an inexpensive one at discount stores — they work well and can be reused many times. A note about timing: You'll want to make the mousse first, and save the sugar garnish for right before it's needed, as it will absorb moisture from the air and become sticky when left to sit. During the winter months when the air is dry, hard candy confections keep longer, so now is a great time to spin!
Make the Mousse
You will need:
2 cups heavy whipping cream 12 ounces semisweet chocolate, melted and cooled slightly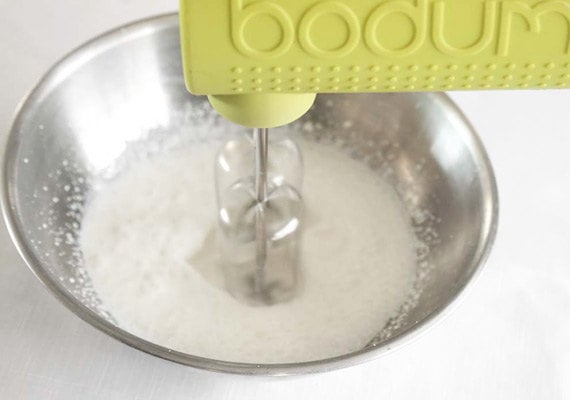 In a chilled stainless steel bowl, beat the whipping cream at high speed with an electric mixer.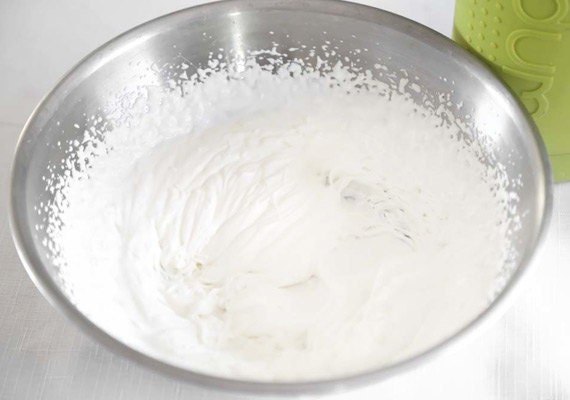 Stop mixing when the mixture thickens and soft peaks form.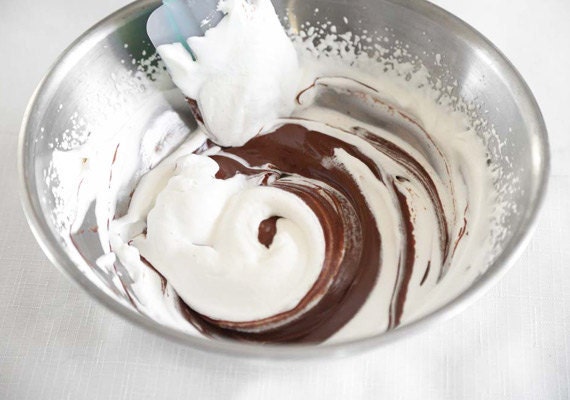 Pour the cooled, melted chocolate into the whipped cream and fold together with a rubber spatula.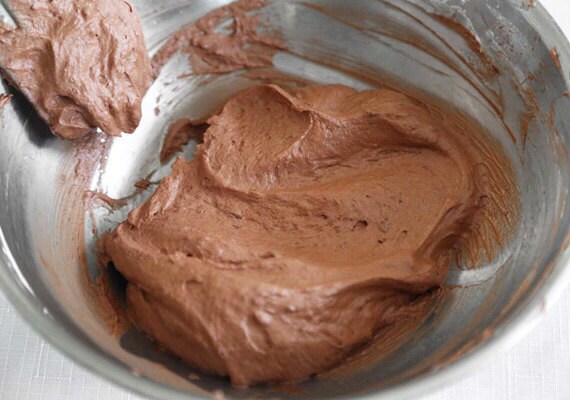 Combine until no streaks of white cream can be seen.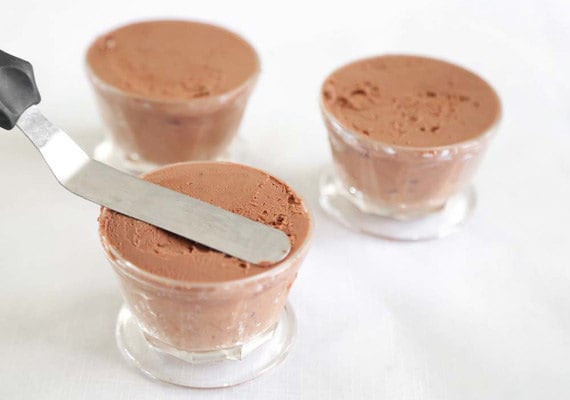 Divide the mixture between four small dessert glasses and use a spatula to level the top. Cover and refrigerate for at least one hour.  
Prepare Your Equipment
You will need:
Cooking spray Parchment paper or newspaper Whisk Wire cutter Cover a work surface with parchment paper or newspaper. Place a small bowl on the covered surface and spray lightly with cooking spray.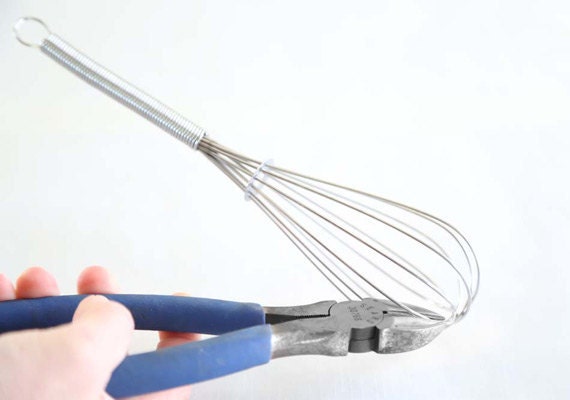 Use a clean or kitchen-dedicated wire cutter to snip off the ends of the wire whisk.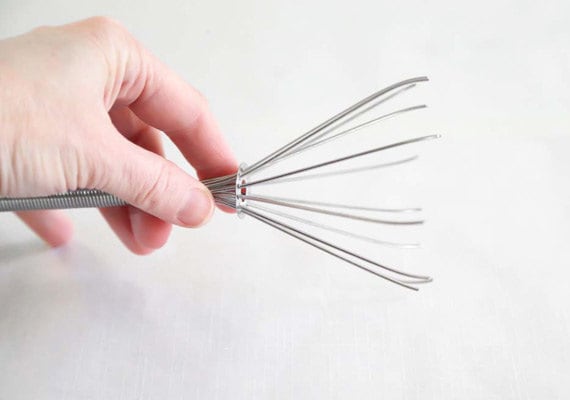 Use your fingers to fan out the tines of the whisk. (Note: Instead of using a broken whisk, you may use two forks held in one hand. It may take slightly longer to accumulate a large amount of sugar threads, but it works!)
Spin the Sugar
You will need:
3 cups sugar 1 cup water 1/2 cup corn syrup 1/4 teaspoon gel or liquid food color Candy thermometer Fill a large heat-proof bowl with ice water. Combine the sugar, water and corn syrup in a medium saucepan with a handle. Clip a candy thermometer to the edge of the saucepan. Heat on medium-high until the sugar has dissolved. Increase the heat and bring the mixture to a boil. When the candy reaches 255°F, add food color. The sugar mixture will take 20-25 minutes to reach 302°F on a candy thermometer. This is known as "hard crack" stage.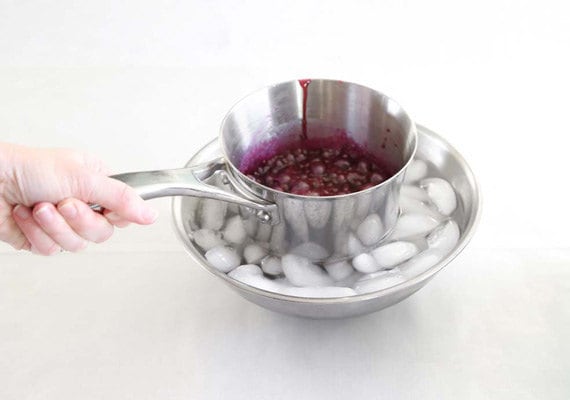 Once the hard crack stage has been reached, remove the pan from the burner and dip the bottom of the pan in cold water for a moment to stop the sugar from cooking. Allow the syrup to stand for a few minutes until it has cooled slightly and thickened.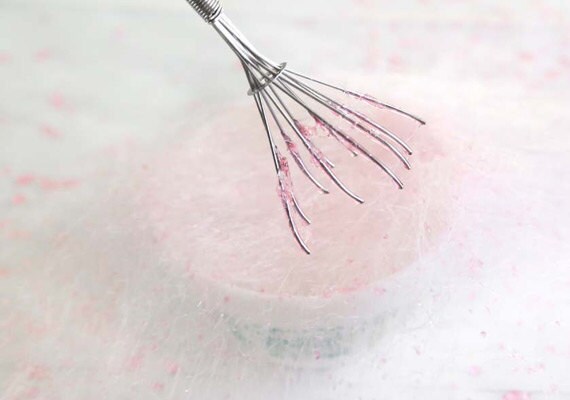 Dip the cut-off wire whisk into the syrup and tap lightly to remove any excess. Wave or flick the whisk vigorously over the bowl so that the sugar is thrown off in fine, long threads. Repeat until the desired amount of spun sugar has accumulated. (Note: If the syrup cools too much to spin, simply warm it again over low heat.)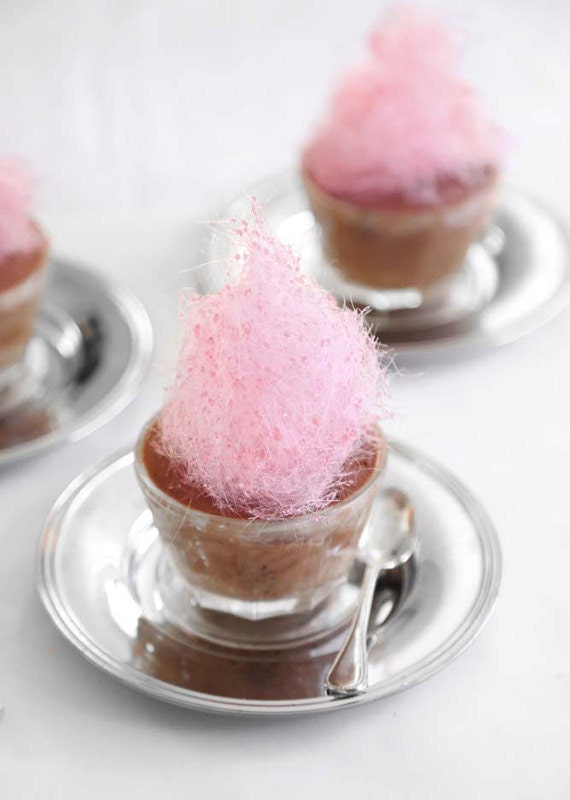 Carefully lift the mass from the bowl. Garnish the chocolate mousse cups with the spun sugar and serve immediately.
All photographs by Heather Baird.

*NO PURCHASE NECESSARY TO ENTER. Promotion is open to legal residents of the 50 United States, District of Columbia, Canada (excluding Quebec), France, Germany, and the United Kingdom, age 18 or older. Entries must be received between 12:01 AM ET (05:01 AM GMT) on January 19, 2015 and 11:59:59 PM ET on January 30, 2015 (04:59 AM GMT January 31, 2015). One prize available: Etsy Gift Card valued at ($500 USD for US residents, $500 CAD for Canada residents, £250 GBP for UK residents, €400 EUR for French and German residents). Odds depend on number of eligible entries received. Skill-testing question required for Canadian residents. Go to etsy.me/win to enter and for Official Rules. Sponsor: Etsy, Inc.