From how to find the best shops on Etsy to how to get free shipping, we've rounded up all the tips and tricks you need to have a stellar shopping experience.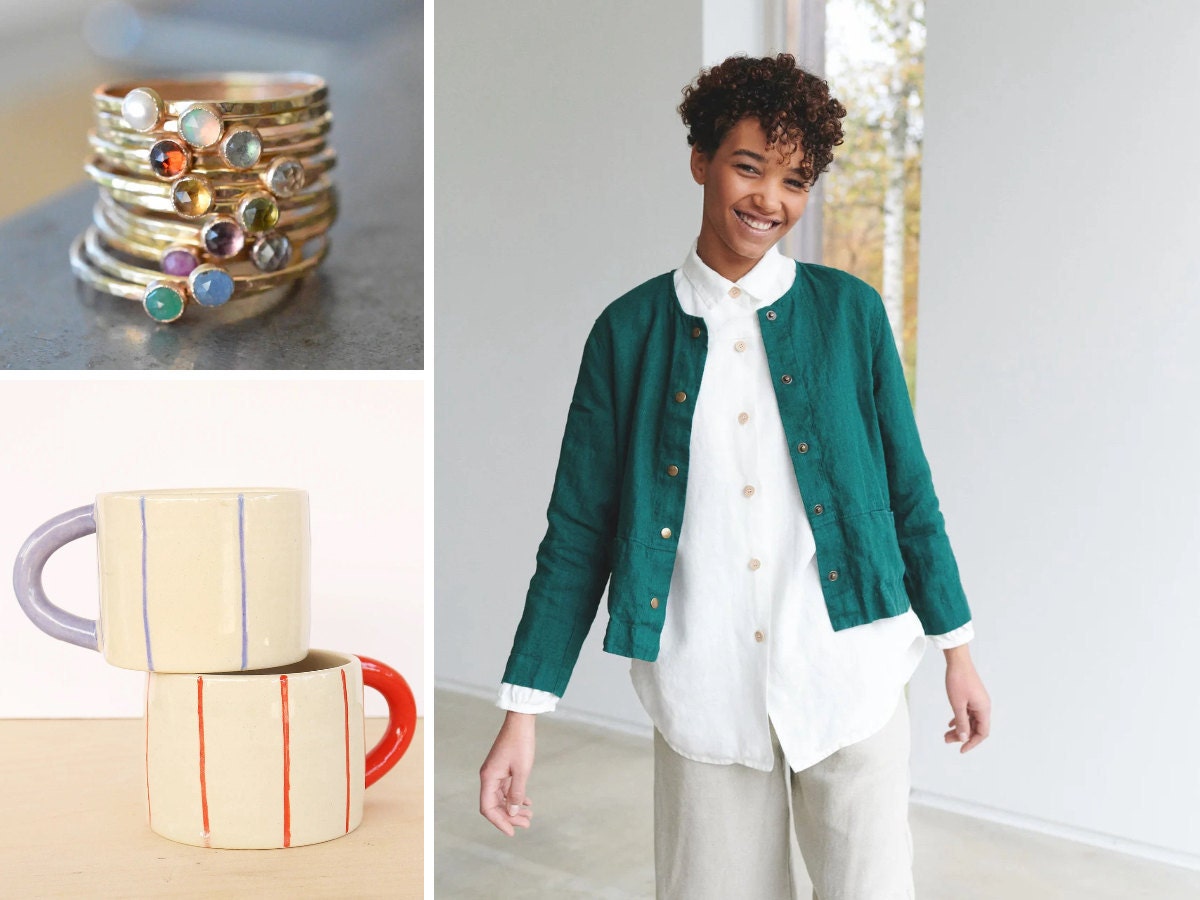 Etsy is filled with millions and millions of incredible items, handmade and curated by independent sellers all over the world. From custom-built shelving and personalized necklaces to vintage band tees and bow ties for your dog, there's truly something for everyone (pets, too!). To help you find the best shops on Etsy for you, we've put together a definitive guide to the Etsy shopping journey, jam-packed with time- and money-saving tips and inspired expert tricks. Read on to learn how to search for shops on Etsy like an insider, personalize your pieces with pizzazz, get free shipping on Etsy, chat with Etsy customer service if you need to, and so much more. Ready? Let's go!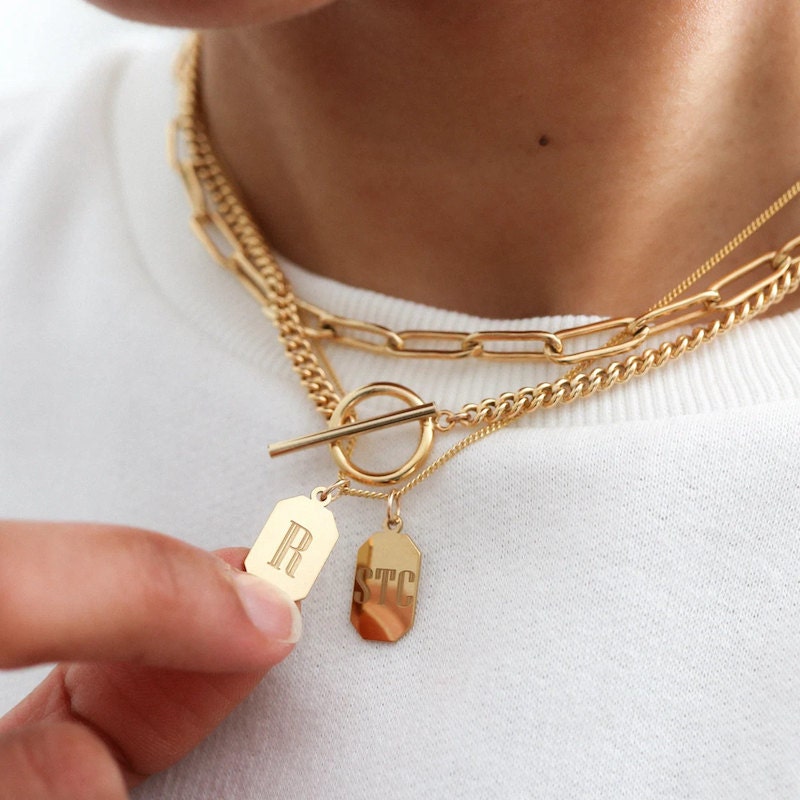 SHOP: Custom initial necklace from EVREN, from $88
Quick links:
Looking for something specific about how to shop on Etsy? Use these handy links to jump directly to different moments for more intel, stat:
Psst: Are you looking for info about starting or managing a shop on Etsy? Head over to our Seller Handbook.
Step 1: Get inspired
There's no shortage of ways to get inspired on Etsy, from our blog and curated Editors' Picks pages to Collections compiled by fellow savvy shoppers. We're pulling back the curtain on some of our favorite shopping rabbit holes to disappear down—but just don't say we didn't warn you when your shopping cart fills up fast!
Browse Editors' Picks pages and the blog
Think of Editors' Picks pages as our most-inside insider picks, courtesy of our well-dressed friends on the Merchandising team. These folks know the Etsy marketplace better than anyone—and lucky for us (or unlucky for our wallets), they regularly share their favorite finds. Explore Editors' Picks by space, style, and price point—and be sure to check our Creating Change Together hub to learn more about how Etsy is committed to doing our part for small businesses and the planet. It's a great way to shop your values and support Black, AAPI, and Latinx sellers, as well as the LGBTQIA+ maker community. For even more shopping inspo, take a leisurely scroll through the rich archives of the Etsy blog, which is updated weekly with new shopping roundups and stories from our seller community. Whether you're looking for the best sweatshirts for relaxing in style, gifts for coffee lovers, or want to get to know some of the talented sellers behind your favorite items, there's a bounty of ideas just waiting to be explored.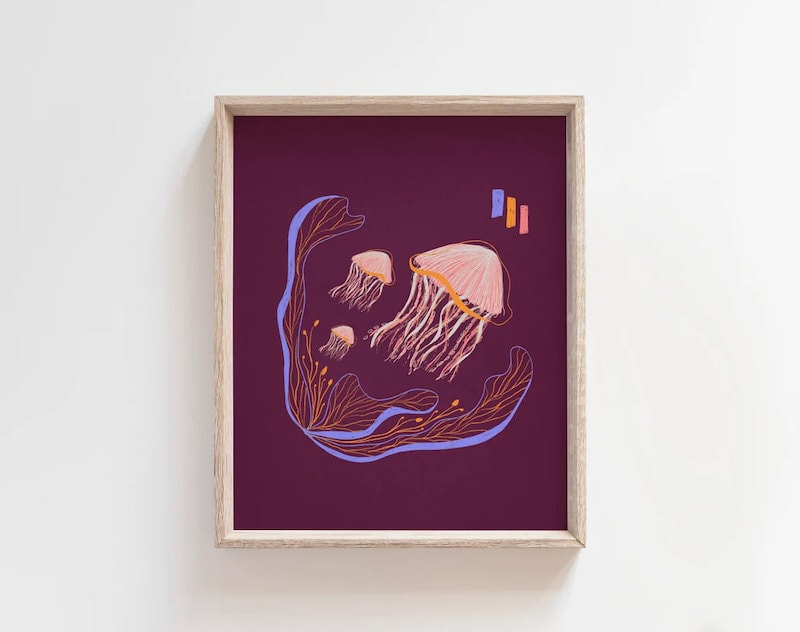 SHOP: Jellyfish wall art print from Maile Lani, from $30
Favorite items, follow shops, and browse Collections
Worried your brain won't be able to remember all the great items you come across while browsing? Never fear! Just tap the heart icon on any listing to save it to your Favorites—you can revisit your Favorites later for more inspiration, and receive updates when they go on sale or are back in stock. You can also organize your favorite picks into a Collection for easy browsing, and explore public Collections from fellow shoppers via their profiles.
Keeping track of the shops you love most on Etsy is a cinch, too. When you find a shop that speaks to you, just tap the heart icon next to the shop name to follow them. They'll be automatically added to your Favorite shops on your profile, and you'll also receive updates on their latest sales, coupons, and items. Check out some of our favorite home shops here to get started.
Download the Etsy app—and discover your next find in the Explore feed
You heard it here first: The Etsy app is the best way to shop all of Etsy's one-of-a-kind finds! From scoring exclusive early access to sales and easily tracking orders, to getting real-time updates when your Favorites go on sale, there's truly no better way to get the best of Etsy anytime, anywhere. Ready to see for yourself? Download the app today.
If you're a buyer in the US with an iOS device, there's even more to get excited about: We've just launched Explore, a new way to connect with the Etsy community and discover your next unique find. Go behind the scenes to see how items are created, discover inspiring ways to style your buys, and more with Explore. Your Explore feed—available only in the iOS app—features a personalized roundup of fresh, seller-created videos based on the items and shops you love. Follow shops, like eye-catching posts, and add to cart when you see something spectacular. So get the app and start exploring.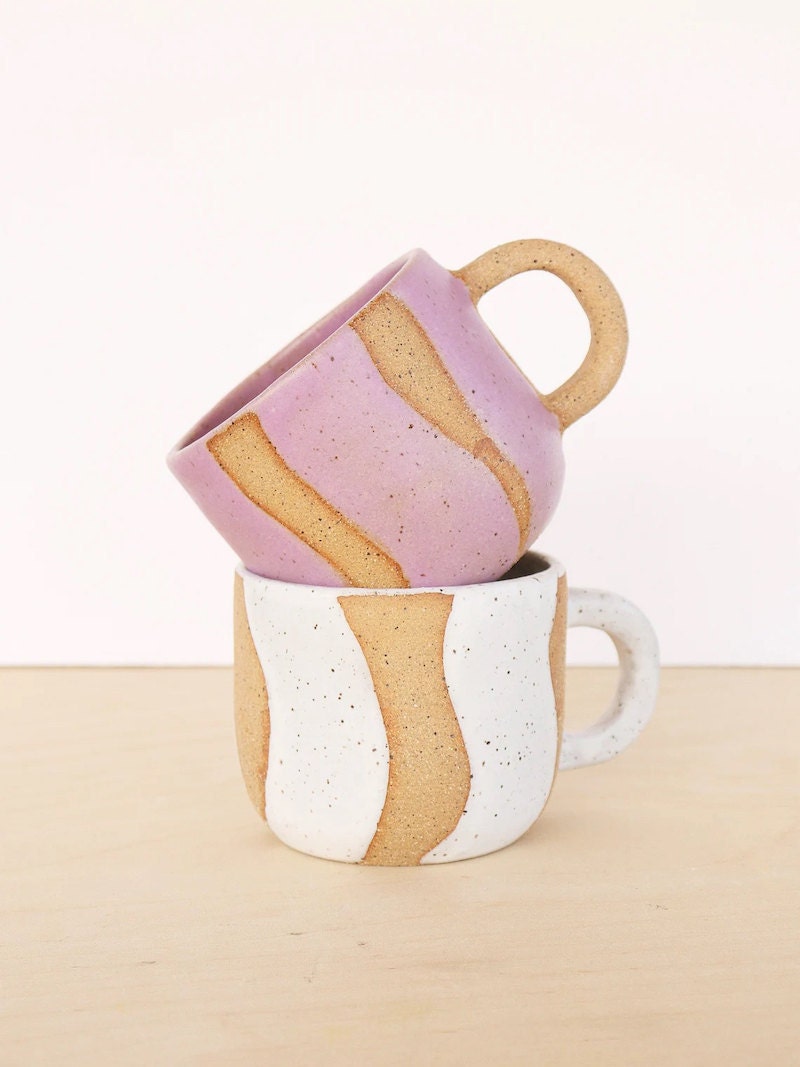 SHOP: Ceramic coffee mugs from Nightshift Ceramics, $44 each
Step 2: Find the best shops on Etsy—and amazing items galore
Once you're adequately inspired, it's time to start your search in earnest. Thanks to smart filters, helpful badges, and our curated Gift Guides, it's easier than ever to find the pieces destined to be yours.
Work with search filters
They're easy to use and they do the work for you—what's not to like? Type anything from "handmade vase" to "personalized necklace" into the search bar, and then use filters like Category, Price, Estimated delivery date, and more to narrow down the results. Don't be afraid to adjust your filters as you go to broaden or narrow your results, and surface different Etsy shops and items!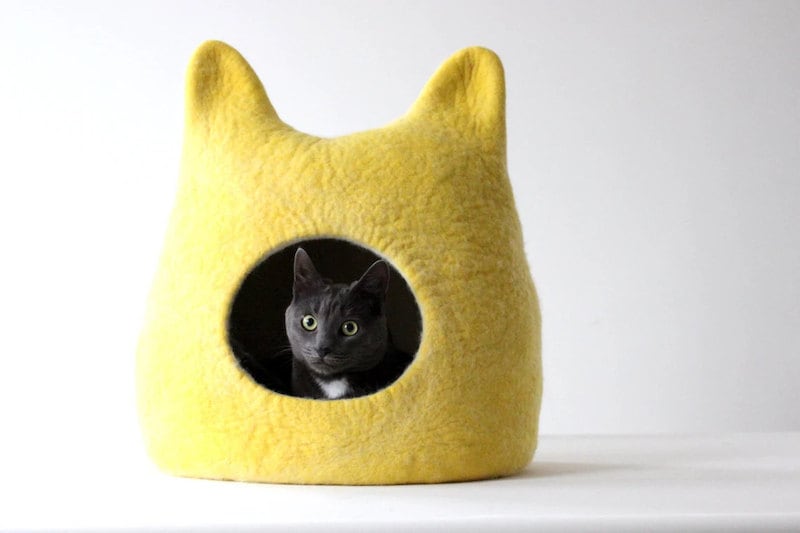 SHOP: Felted wool cat cave from Agnes Felt For Cats, from $119
Keep an eye out for helpful badges
Call it the camp counselor in us, but we simply love a badge, and if you browse Etsy long enough, there are a few you'll come to notice again and again. Some badges pertain to specific items, while others apply to the shop overall—and we're here to help break them down, faster than you can say "s'mores."
Bestseller and Etsy's Pick
An item with a Bestseller badge has had high sales volume in the past six months and is popular with other shoppers—aka fan favorites. The Etsy's Pick badge, meanwhile, means that the item was selected by our in-house style and trend editors, and may have been featured in a recent campaign—aka staff picks. These badges are a great way to keep track of items enjoying a moment of well-deserved popularity, but be sure to remember that the absence of a badge is nothing to fear—you might just be the among first to discover a new-to-Etsy find that's about to be everywhere!
Star Seller
Etsy sets a high customer service standard for all sellers—but when you see a Star Seller badge on a shop or item, it means the seller sets a shining example for providing a great customer experience, with a consistent history of 5-star reviews, on-time shipping, and quick replies. The Star Seller badge can help give you the confidence to purchase from sellers who are proven to provide an excellent customer experience. We've rounded up a few of our faves of the moment to get you inspired.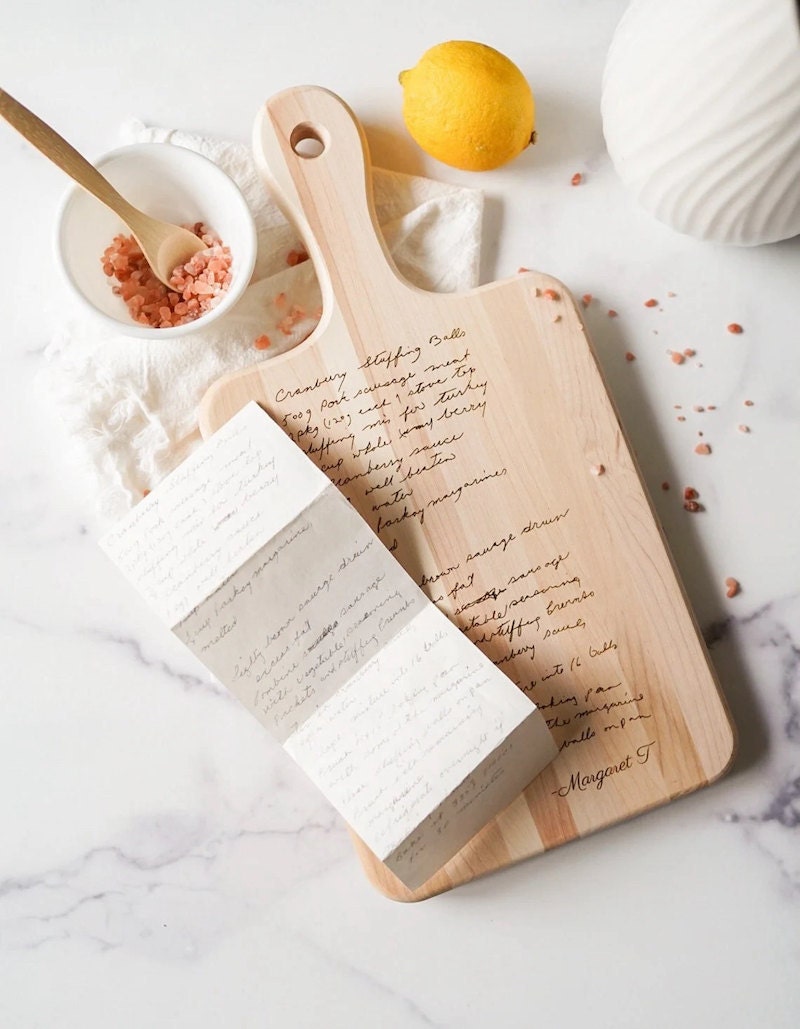 SHOP: Personalized handwriting cutting board from Heart Home Designs Inc, $53
Browse the Gift Guide Hub
In the market for a thoughtful gift? Right this way! Our curated Gift Guides highlight high-quality Etsy items perfect for any recipient within a variety of budgets. Check out the Gift Guide Hub to easily find your next great present pick, for whoever's on your list, in a jiff.
Step 3: Personalize like a pro
If we had to pick the most awesome part of shopping on Etsy, it might just be the near-infinite options for personalization and customization. Imagine being able to walk into a store and walk out with something custom-crafted just for you. On Etsy, that dream is a reality, with millions of sellers standing by, ready to partner with you on pieces designed to fit your unique space, style, and budget. Check the Personalizable box when searching for a taste of what's possible; personalization on Etsy runs the gamut from light-touch to all-out, so there's a just-right option for everyone.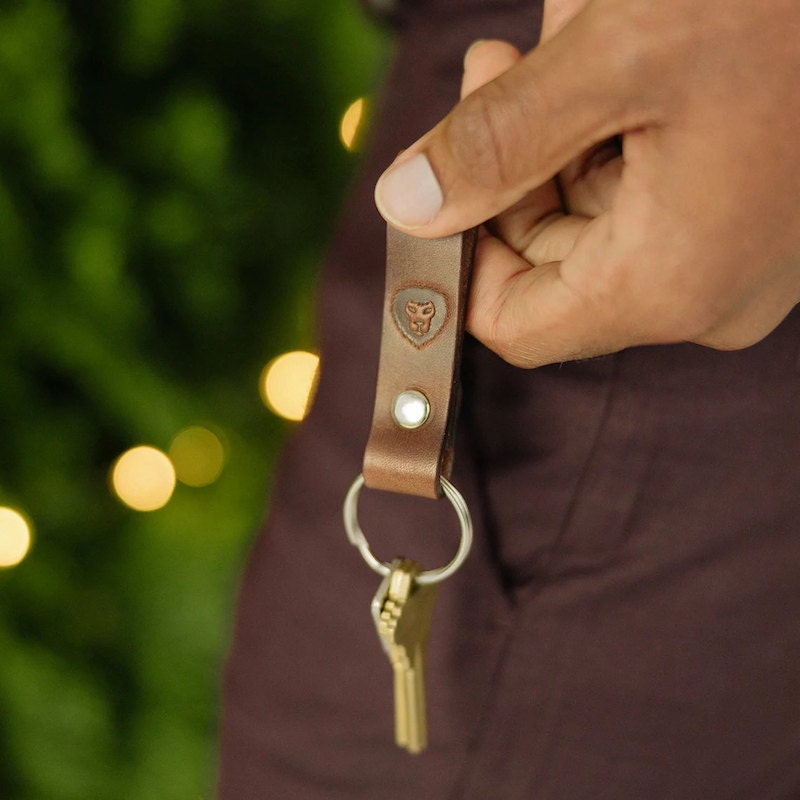 SHOP: Personalized leather keychain from Kingsley Leather, from $22
Personalize something
From classic monogrammed leather luggage tags to super-special first-holiday ornaments bearing a new babe's birth date, the ways to personalize pieces are truly endless. Depending on the personalized elements in play (say, initials, coordinates, or an address) many listings will include a field where you can specify the details of your request before adding the item to your cart. Be sure to read the full listing description and check out the shipping details to understand more about turnaround times—and check out this blog post for a roundup of unique ways to personalize gifts.
Commission a custom creation
Think of it as personalized-plus. If you have an idea for something in your mind—say, a special kind of table for your unusually angled hallway nook, or a cocktail dress cut just so for an upcoming special event—there's likely a seller on Etsy willing to roll up their sleeves, pull out their sketch pad, and team up with you to bring it to life. From custom handcrafted furniture to truly one-of-a-kind fashion and jewelry designs, if you can dream it, there's probably someone on Etsy who can create it, and the best way to get the ball rolling is to start a conversation. Just send a message to a seller who catches your eye to put out a feeler—then dig into the details around pricing, process, and timeline together.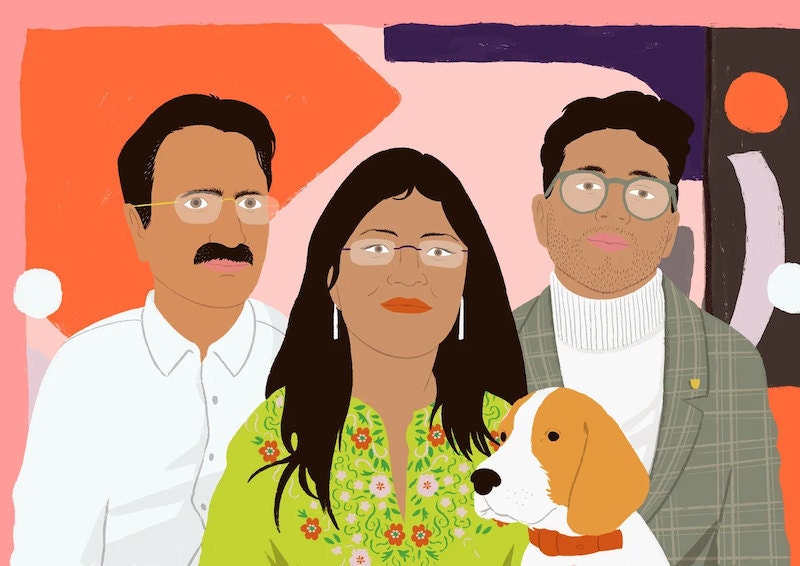 SHOP: Personalized digital family portrait from Shapes And Faces, from $84
Opt for lightweight, pre-personalized pieces
Working with a tighter timeline? Etsy also offers a treasure trove of lightly personalized pieces that still feel super-unique but don't require as long of a lead time. Fun options include birthstone or initial jewelry, zodiac-themed tokens, and city- or state-specific pieces that let you (or your gift recipient!) show off some hometown pride.
Step 4: Discover great finds that fit your budget
Since sellers set their own prices, Etsy offers a wide range of items to suit all kinds of budgets. With options at so many price points, shopping on Etsy can be easy and affordable. Here's how to make sure you're scoring a great deal.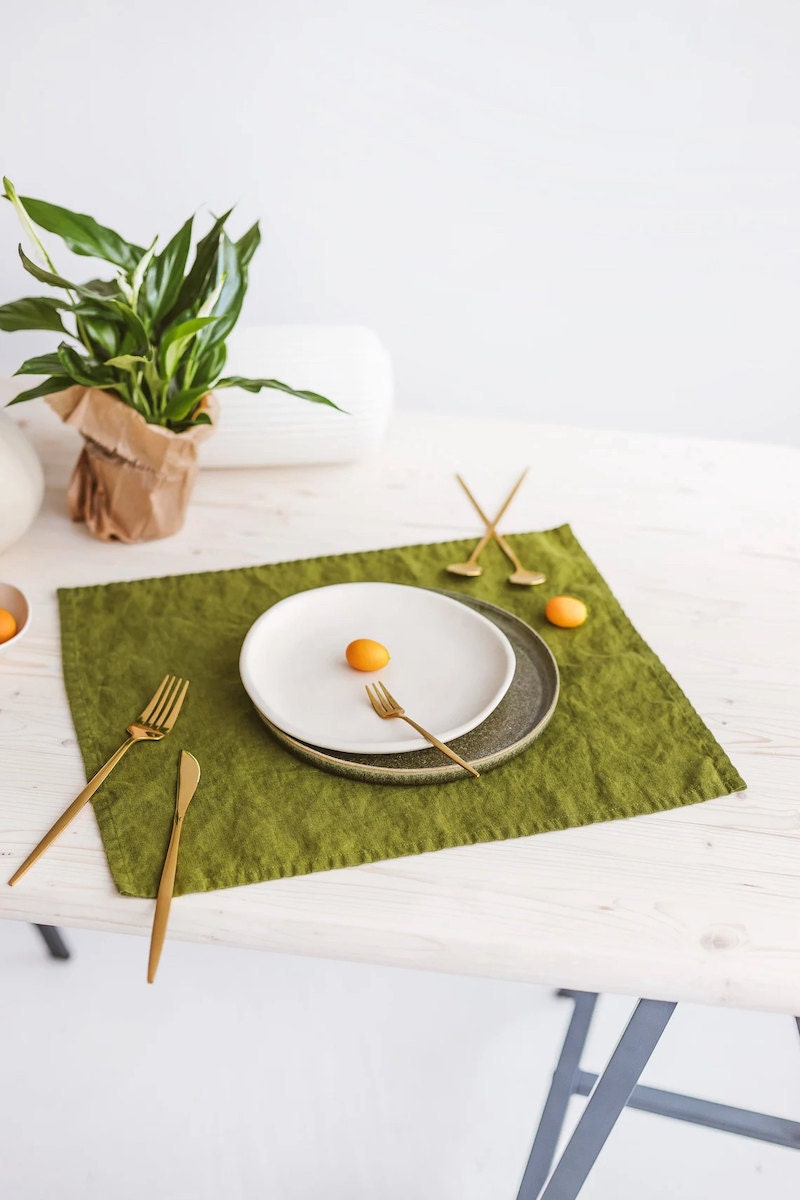 SHOP: Linen placemats from Forestland Linen, from $23
Leverage price and on-sale filters
When searching on Etsy, you can easily filter your results by On sale to see items that are currently discounted. Working with a specific budget? You can also filter by price, using pre-set thresholds like Under $50 or setting your own custom price range.
Make the most of sales events
Sales events are a prime opportunity to shop all of your favorite items at a discounted price. Make sure to check in before key seasonal moments like Labor Day and Cyber Week to make the most of Etsy sales events with participating sellers!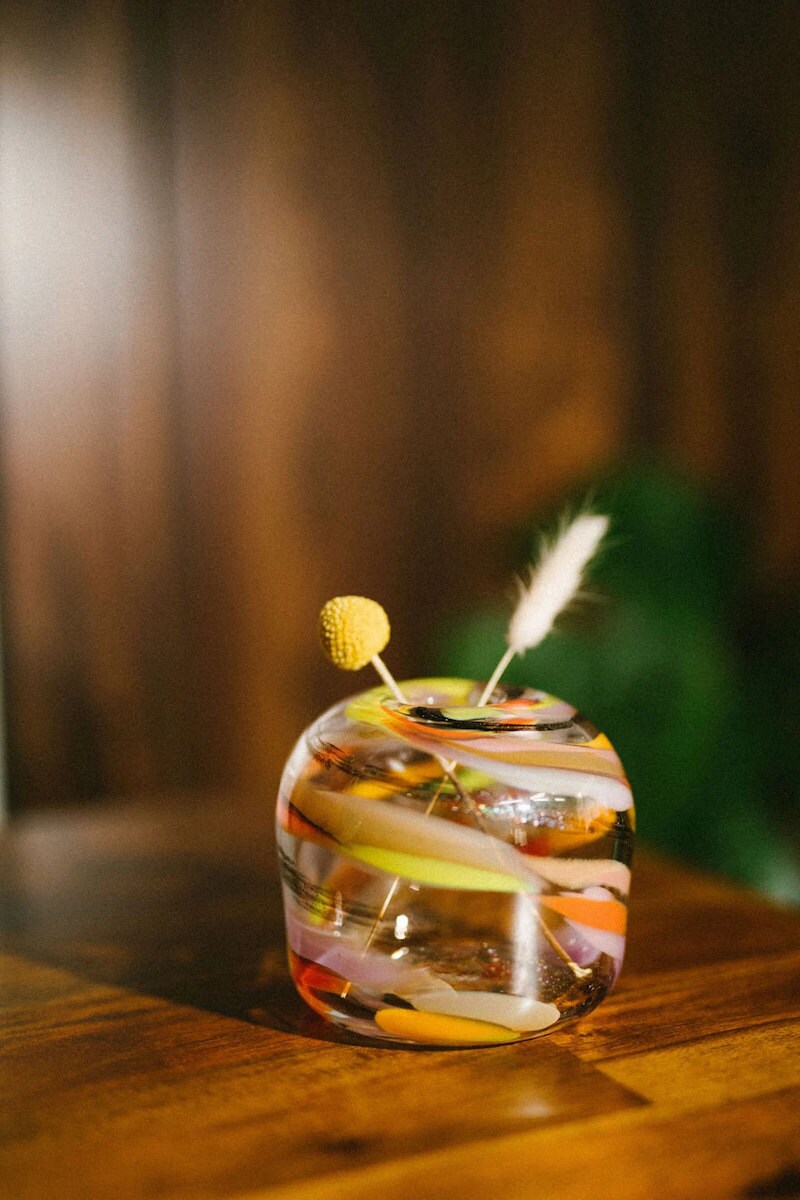 SHOP: Multicolor glass vase from Maria Ida Designs, $73
Sign up for emails and push notifications, and check your Updates feed
Want first dibs when the items you have your eye on go on sale? Of course you do! Stay in the know and get notified when your Favorites go on sale by signing up for Etsy emails under your Account settings and opting into push notifications on your mobile device. Speaking of mobile, the Etsy app's Updates feed makes it easy for you to stay up-to-date on the latest news about your favorite shops and items on the go. You'll get a notification in your feed when your favorite items go on sale and when a seller sends you a coupon!
Step 5: Learn how to get free (and fast!) shipping on Etsy
Wondering how to get free shipping on Etsy? You're in luck! Thanks to search filters and helpful badges it's easy to find items that ship free to your doorstep. You can also find pieces that should arrive by a specific date (say, your best friend's birthday) and even ones that come gift wrapped.
Look for free shipping signals
When searching, you can always filter your results to see items with free shipping on Etsy. Items with a free shipping badge should ship for free to the location you've set for your Etsy user account. Some shops also offer a free shipping guarantee for US buyers, which means orders that cost $35 and up from that shop will ship free. Keep an eye out for the guarantee on listing pages—in some cases, it might save you money to add a little something extra to your cart to hit that $35 threshold!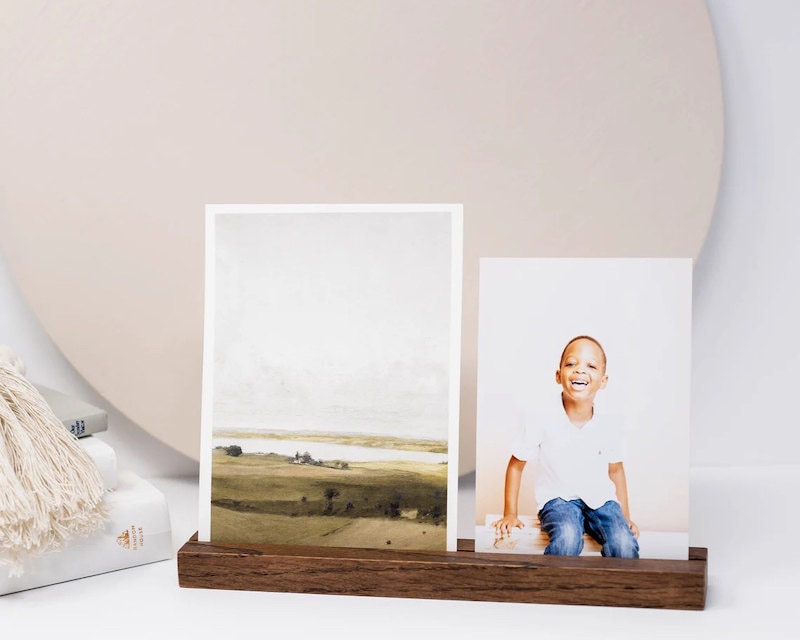 SHOP: Wooden photo holder from The Heart Department, from $8
Filter by estimated delivery date
If you're based in the US and browsing on desktop, you can use the Estimated Arrival search filter to find items that should arrive by a certain date—especially great for when you're shopping for a birthday or holiday gift. Note that the estimated delivery date is an order's estimated arrival date based on the purchase date, the seller's location and processing time, and the shipping destination and mail carrier.
Seek out local sellers
You can also filter your search results using the Shop location filter to find Etsy sellers in your area, which may help reduce shipping times or even help you get free shipping on Etsy. (It's also a great way to support local artists and minimize your carbon footprint!)
Consider digital downloads
Sometimes the only thing that can trump fast shipping is no shipping. Enter digital downloads: our favorite way to score great finds, instantly. Search for "digital art print" for a sampling of the thousands of awesome options available, and look for the digital download icon on individual listing pages. Once your payment is confirmed, the file will be immediately available for download—then all you have to do is print it out (and pop it in a frame).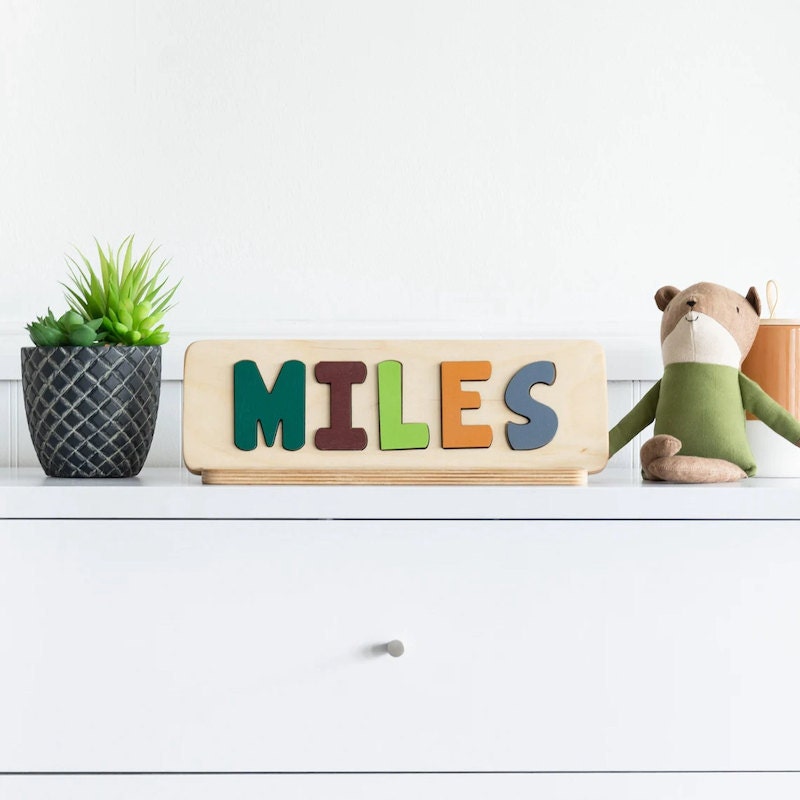 SHOP: Personalized wooden name puzzle from Bloom Owl, from $25
Step 6: Supporting small businesses: top tips and tricks
The magic of Etsy boils down to the people: the sellers who carefully craft those one-of-a-kind items you can't find anywhere else, and the rest of us—the lucky people get to bring those items home. But Etsy is more than a place to shop—we're also pushing for positive change for small businesses, people, and the planet. When you shop on Etsy, you support small businesses and power a marketplace of 5.3 million creative entrepreneurs, and with every order, we offset the carbon emissions from shipping and packaging, helping protect trees and improve air and water quality. Above all, Etsy is a community, and it's one we cherish—so we've rounded up a few simple practices for nailing the role of shopper extraordinaire.
Read up
Etsy sellers are real people, and the more you know about them—about their background, their creative process, the "why" behind their business—the more connected you'll feel to your purchase. Check out a shop's about section to meet their team, read their stories, and see behind-the-scenes photos that will make your purchase feel that much more meaningful. It's also a great way to make sure you're fully up to speed on each independently owned shop's policies and processing times.
Reach out
…with questions, customization requests, or just-because compliments! Sending a message directly to a seller is not only super easy, it's also the best way to clear up any confusion and get any answers you need, fast.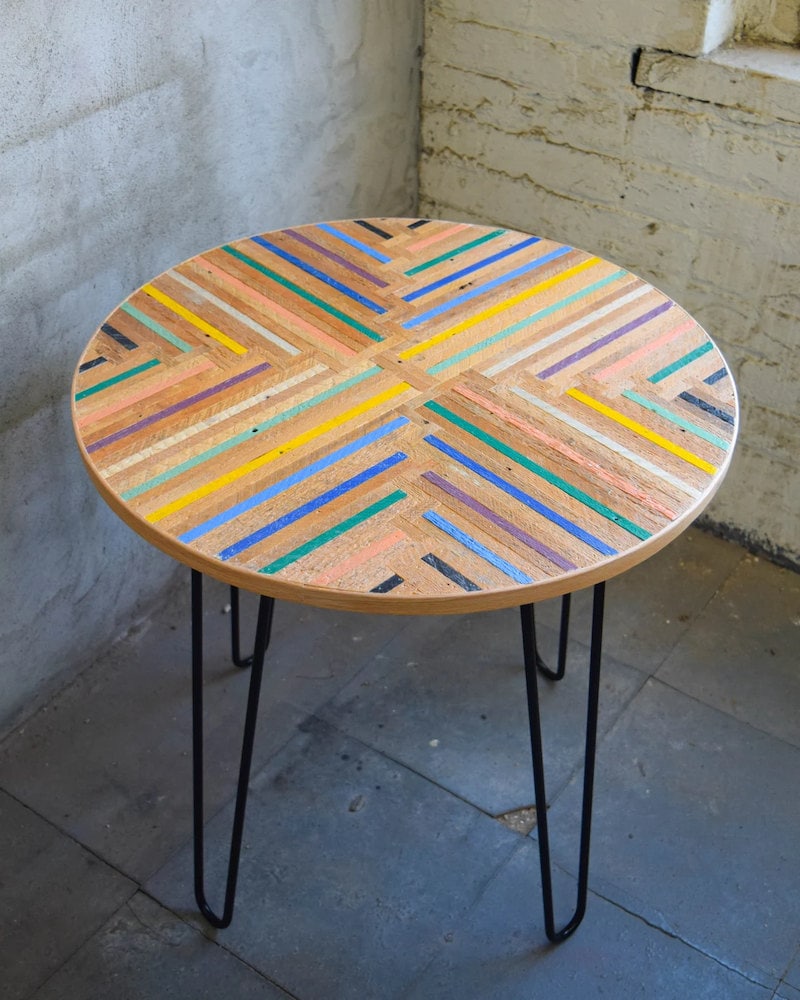 SHOP: Round reclaimed lath side table with hairpin legs from Gomez Design Studio, $800
Step 7: Add to cart and you're on your way!
Once you've found exactly what you're looking for (congratulations, by the way!), it's order-placing time. Here are a few helpful features to keep in mind while you finalize your order.
Opt for gift wrap
Hoping to send an almost-too-perfect present straight to its recipient? Many sellers offer gorgeous gift wrap options. Simply select the Can be gift-wrapped box when filtering your search results to find present-ready picks that can be packaged up pretty and shipped right to their recipient (often with a handwritten note!). Check individual listings for details, and reach out to sellers directly with any questions or special requests.
Pay over time with Klarna
Thanks to flexible payment options from Klarna, an online payments company, buyers in the US, UK, Australia, and Spain can pay for certain items on Etsy in installments versus all up front. Most shops offer Klarna as a payment method; learn more and check out the terms and conditions here.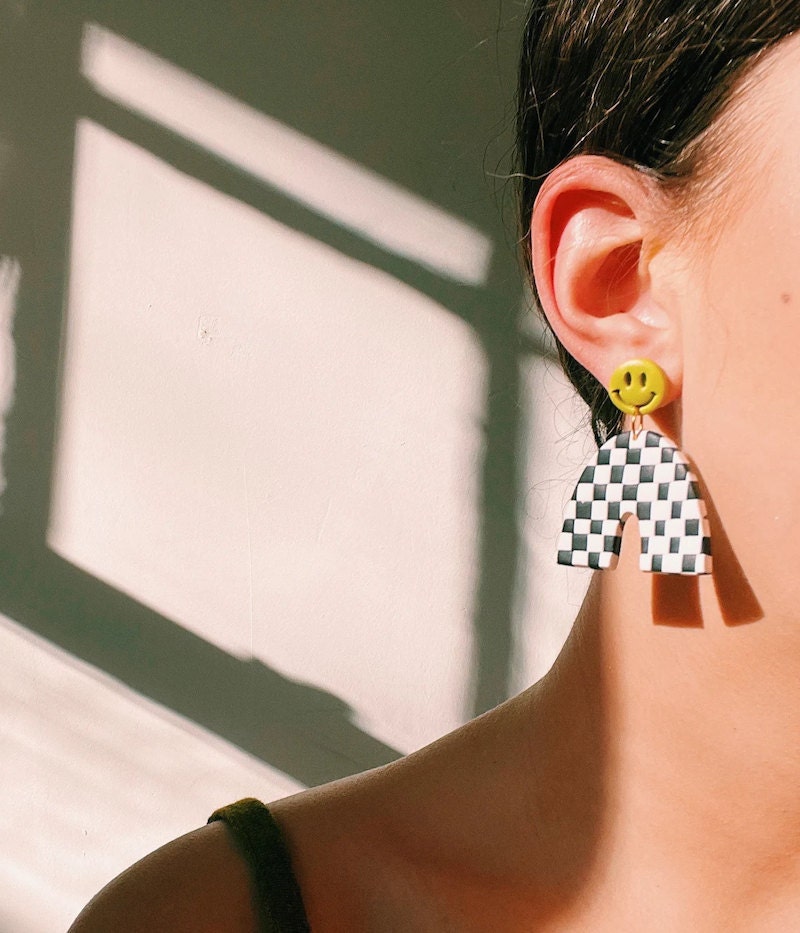 SHOP: Smiley face checkered polymer clay earrings from Pepper + Pink Co., $32
Don't forget about Etsy Gift Cards!
Fact: We all know those people who, love you though they might, would ultimately just rather pick out their present themselves. If you're dealing with a picky giftee, or a super-tight turnaround time, purchasing an Etsy Gift Card is a quick and easy way to gift something special.
Step 8: Etsy customer service essentials
When it comes to your order, we hope it's all smooth sailing (and it usually is!), but should any questions arise, rest assured, there are lots of resources at the ready—you can connect with Etsy customer service chat, speak with someone at Etsy, learn how to cancel an order on Etsy, and more. If you experience any confusion along the way, or need a helping hand, Etsy customer service has your back.
Start with the seller
If you have questions about an order you've placed, the seller is the best person to help you—and getting in touch is easy thanks to Etsy Messages. Learn how to send a message here. With the Etsy app, you'll get notified as soon as a seller responds to your message (and can easily track your order as it makes its way to you)!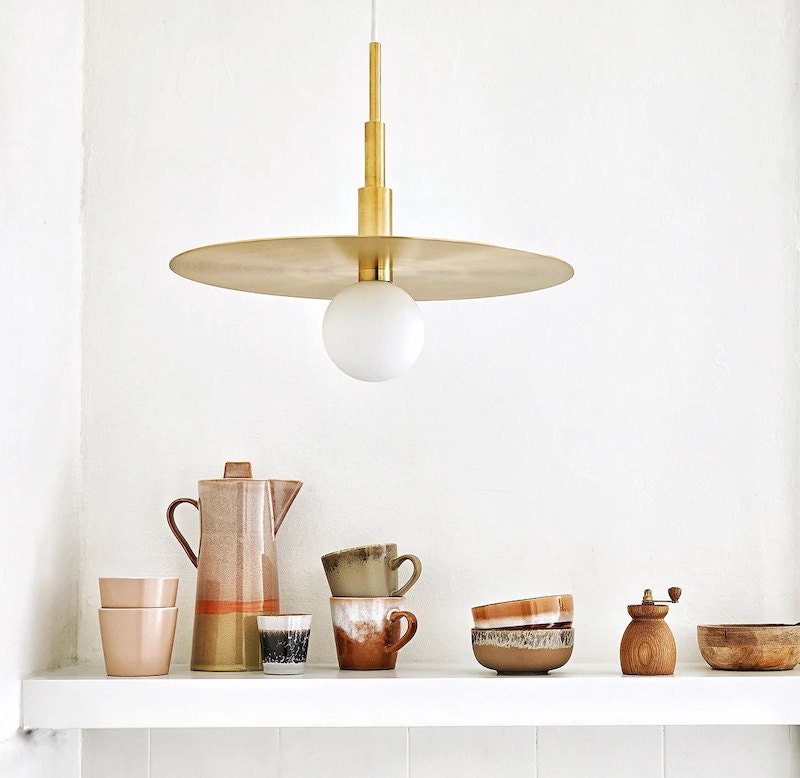 SHOP: Minimal modern pendant light fixture from Balance Lamp, $292
Check out the Etsy Help Center
Have a general question? Just head to the Help Center and type your query into the search bar. You can also browse featured articles by categories like Shipping and Orders & Returns to find answers to common questions like how to cancel an order on Etsy or update your shipping address.
Contact Etsy's customer service chat
To speak with someone at Etsy or contact Etsy's customer service chat head over here, and Etsy customer service can help you get the answers you need. Etsy customer service will connect you with the type of support that's the best fit for your specific question: chat, phone, or email.
Remember, Etsy Purchase Protection has your back
Shop confidently with Etsy's purchase protection program. In the rare cases that something goes wrong, you can get a full refund if your purchase doesn't match the item description, arrives damaged, or never arrives. Learn more about Etsy Purchase Protection here.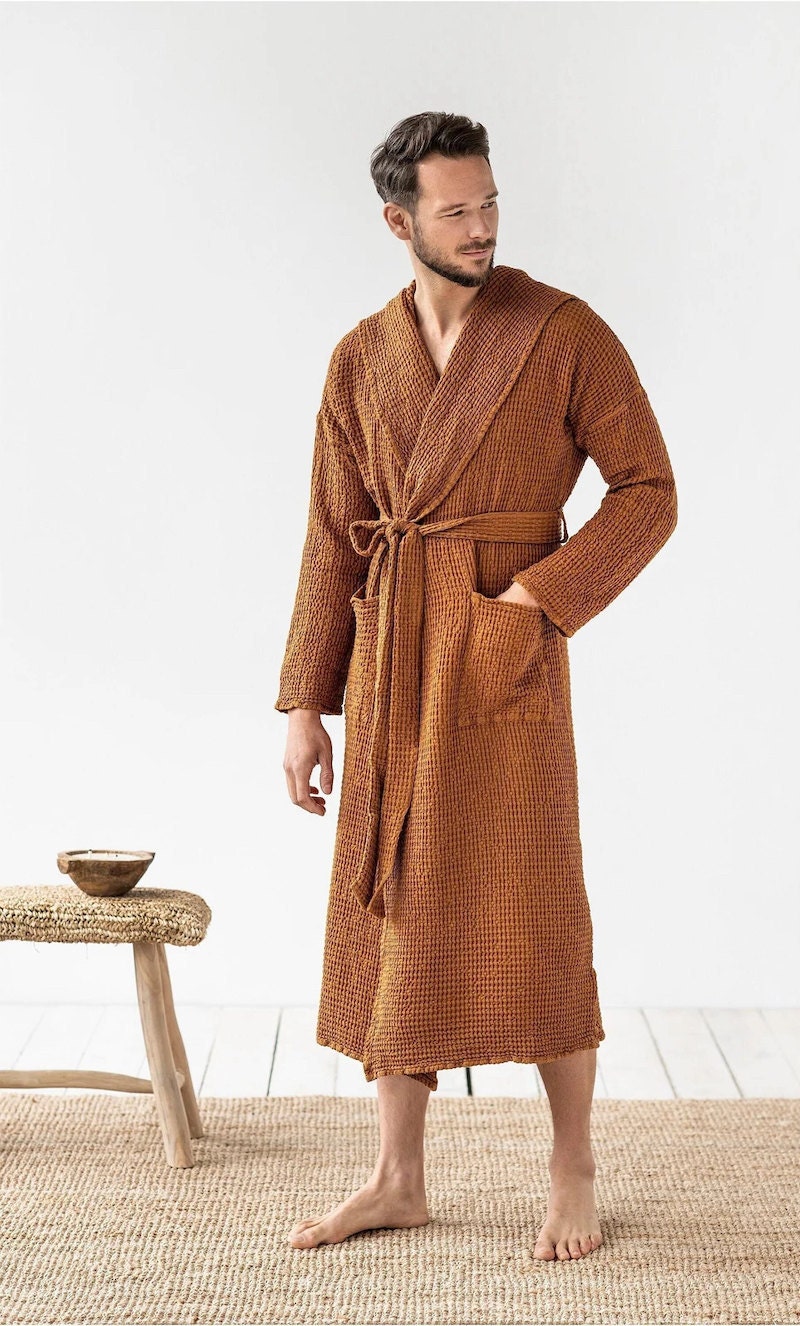 SHOP: Linen waffle bathrobe from MagicLinen, $119
Step 9: Leave a helpful review on Etsy
At the end of your shopping journey, leaving a review on Etsy is a great way to thank the seller for their hard work and let other interested buyers know about your experience. Leaving a review is quick and easy—you can even add photos and videos!
Write a review on Etsy
Leaving a review is super straightforward—you'll find step by step instructions over here. And with the new ability to submit video reviews, now you can share up-close looks at your latest purchases and show them off in action, along with a written review and photos, to help other shoppers decide if an item is right for them.
Easily delete or edit a review
Have something else to say about an item after you post your review? You can edit the star rating, photograph, and the written note any number of times during the 100-day review period. Find more details about how to delete or edit a review on Etsy here.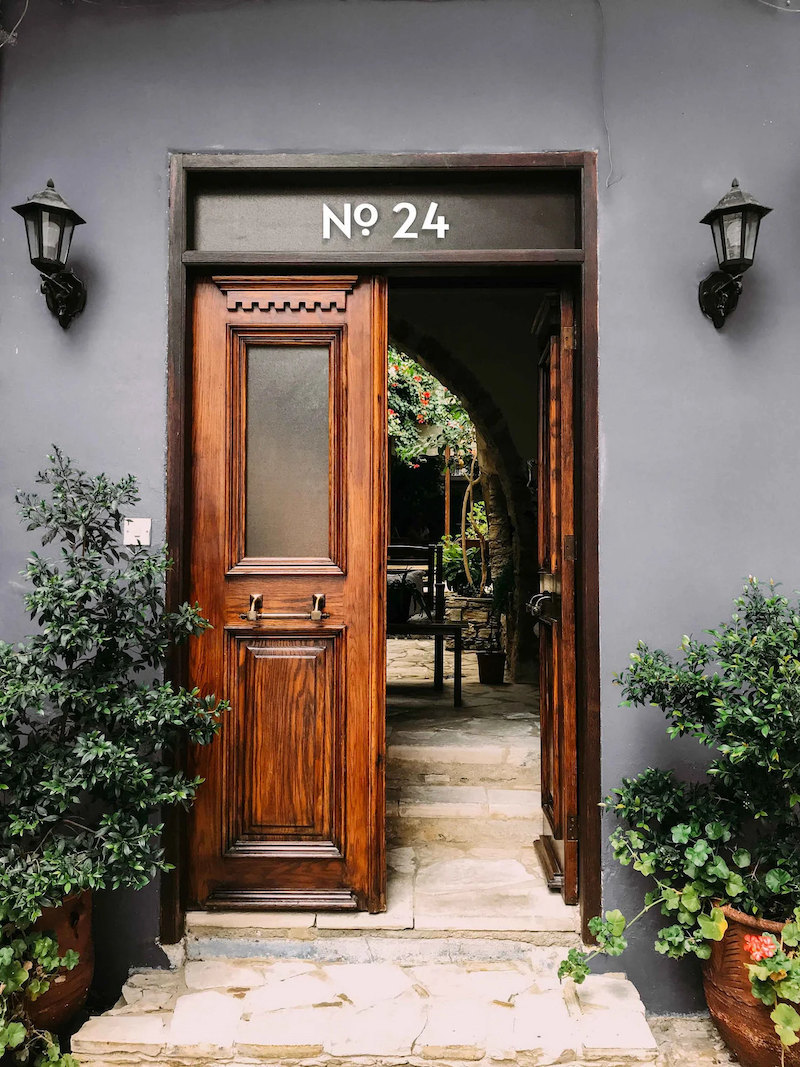 SHOP: Custom house numbers from Letter Cut, from $21
Phew! A lot of info to be sure, but we hope this step-by-step guide proved helpful. From getting inspired by fellow shoppers to supporting makers from communities you care about, at the end of the day, shopping on Etsy is really all about finding those magical pieces that feel meant to be yours and bringing them home where they belong. And then, of course, diving right back in! Because as soon as you're done leaving that last review, something else will catch your eye and you'll be back at step one all over again, starting the shopping journey anew. Rinse, repeat, and remember: there's always something new to discover.
Have a favorite Etsy shopping tip we didn't mention? Share it in the comments below!