by Lisa Butterworth
Ever imagined making your life partner your business partner? Four creative couples share their insights on sharing a life and a company.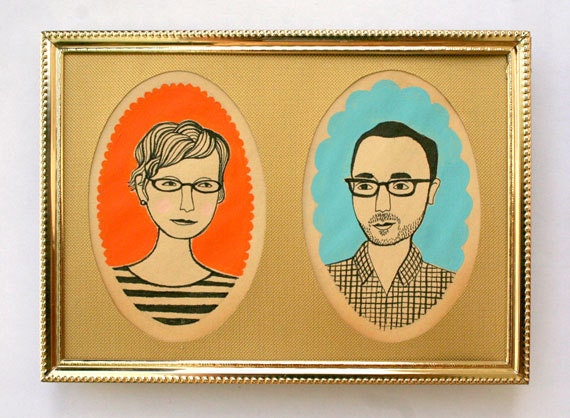 When I found out
Charles and Ray Eames
were husband and wife (and not the brothers I had embarrassingly mistaken them to be), my respect for their work grew tenfold. Here was a creative couple manifesting the utmost collaboration: a beautiful life and business. I immediately began daydreaming about launching a brand with a boyfriend, preferably one with a nascent ability for filmmaking who could design a house as well as a piece of furniture. Of course, if you've seen the documentary, 
The Architect and the Painter
, you know the Eames's existence wasn't always shell chairs and roses. But what relationship is? From the outside looking in, creative couples seem to have the best of both worlds: a romantic partner who understands every aspect of your job, and a coworker you love. But what's working with your one and only really like? Luckily, Etsy is rife with creatives who partner in both business and life, so I tapped four couples for some insights into how they make it work.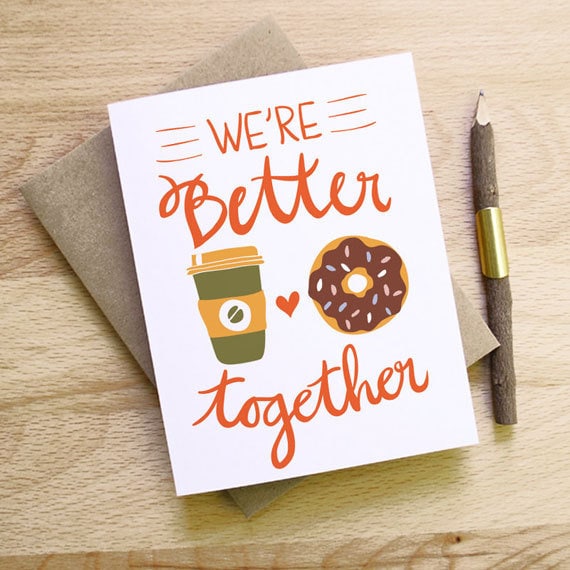 %3Cp%3E%3Ca%20href%3D%22https%3A%2F%2Fwww.etsy.com%2Fshop%2Flittlelow%22%20target%3D%22_self%22%3Elittlelow%3C%2Fa%3E%3C%2Fp%3E
Jenna Park and Mark Sopchak have been together for 20 years — they met at Evergreen College in Olympia, Washington — but they still work hard at making their relationship and their business,
Whimsy & Spice
, successful. "Our responsibilities are very clearly delineated," Park says about the delectable confections they peddle. That's because Jenna is an art director with enviable design and photography skills, and her husband Mark is a baker (one bite of his honey lavender shortbread leaves no doubt about that).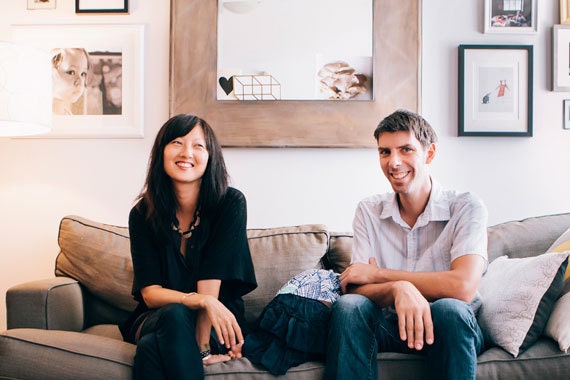 Jenna%20and%20Mark%20of%20Whimsy%20%26%20Spice.%3Cp%3E%3Ca%20href%3D%22http%3A%2F%2Fwww.carolynfongphotography.com%22%20target%3D%22_self%22%3Ecarolynfongphotography%3C%2Fa%3E%3C%2Fp%3E
According to Park, she never steps into the kitchen, and Sopchak steers clear of design. "I think this has been the key to running the business efficiently and smoothly," she says. "Where we do collaborate is in the brainstorming of products." Products like chocolate-cardamom cookies, maple marshmallows, and s'mores kits with homemade graham crackers. Of course, they've got a couple of non-work-related collaborations as well — their two daughters. That's one reason why Park emphasizes the compartmentalization of business and family, even when they're one and the same. "The one thing that is super important to separate between work and home life is any business conflicts that might arise during the day," she says. "You don't want that crossing over to your personal life and affecting what goes on in the home."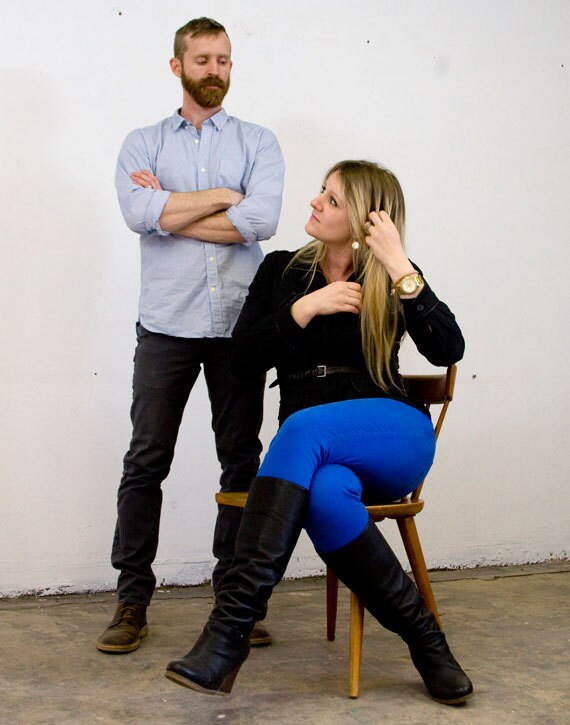 Josh%20and%20Audrey%20of%20EdiesLab.%3Cp%3E%3Ca%20href%3D%22https%3A%2F%2Fwww.etsy.com%2Fshop%2FEdiesLab%22%20target%3D%22_self%22%3EEdiesLab%3C%2Fa%3E%3C%2Fp%3E
Joshua Hardesty, who runs home accessories line 
Edie's Lab
 with his wife Audrey in Atlanta, Georgia, agrees that is the crossover between business and home life is a possible disadvantage of working with your partner. But everything else sounds pretty stellar. "We share the same interests in just about every facet of life, so working together was a natural flow, just like getting married," Joshua says, tugging on the romantic heartstrings of every girl out there with a penchant for entrepreneurship. "[It] was probably one of the easiest decisions we've ever had to make."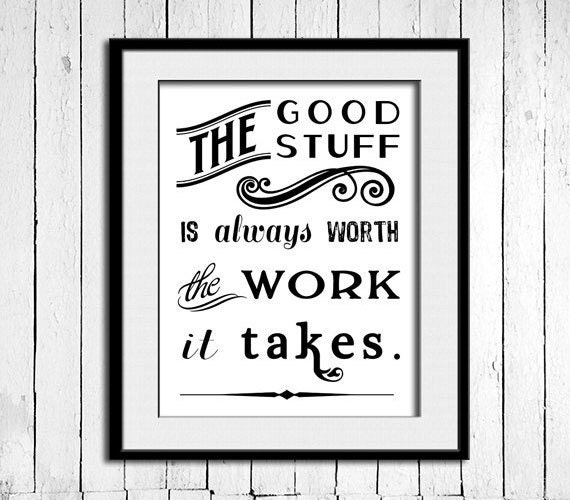 %3Cp%3E%3Ca%20href%3D%22https%3A%2F%2Fwww.etsy.com%2Fshop%2Finoroutmedia%22%20target%3D%22_self%22%3Einoroutmedia%3C%2Fa%3E%3C%2Fp%3E
The two met in design school and their line of reclaimed lumber mirrors, mid-century modern inspired letter sculptures, and carved rustic figurines perfectly marries Josh's manufacturing and production experience with Audrey's interior design background. When I ask how they make sure to separate business from play, he laughs. "That's a struggle we have yet to overcome." Indeed, that seems to be one of the biggest challenges for couples living and creating together. "Working with a partner is having access to that person the majority of the time — to bounce ideas off of, to follow up on something that needs doing," says Jordan Provost, one-half of design studio 
Enormous Champion
. "This is, of course, also a disadvantage. We don't have set hours when 'no work-talk' is allowed, except for pre-seven a.m. I demand that I get to have a cup of coffee before I talk about any work."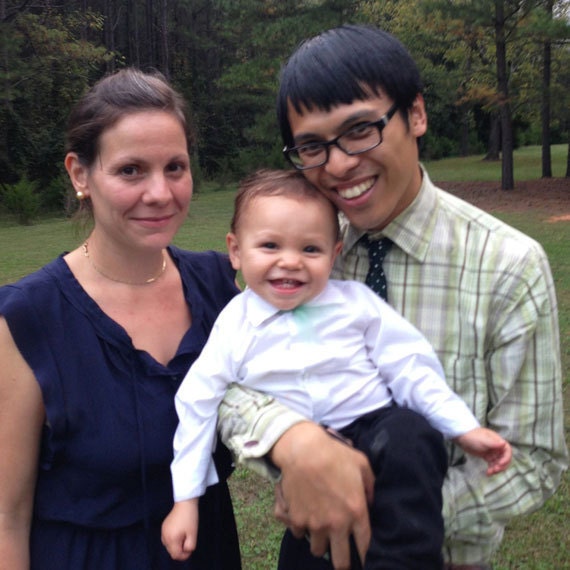 Jordan%20and%20Jason%20of%20Enormous%20Champion.%3Cp%3E%3Ca%20href%3D%22https%3A%2F%2Fwww.etsy.com%2Fshop%2Fenormouschampion%22%20target%3D%22_self%22%3EEnormous%20Champion%3C%2Fa%3E%3C%2Fp%3E
For Provost and her husband Jason Wong, the delineation of responsibilities was easy: she's a letterpress printer, he's a graphic designer, and the ideas for their collection of cards and gifty goods — narwhal-adorned notes, mod-tulip-printed tea towels — are collaborative. Because of this, going into business together happened almost by default. "We were always with each other and always talking about ideas, it seemed an obvious thing to just put them down 'on paper,'" she says. For Tara Mangini and Percy Bright, the vintage shop owners and interior-design duo behind 
Jersey Ice Cream Co.
, the idea to go into business together began on a romantic (and fortuitous) trip to the 
Brimfield Flea Market
 in Massachusetts. "By the drive home we were completely in love and giddy with the idea of starting a shop of our own," Mangini says.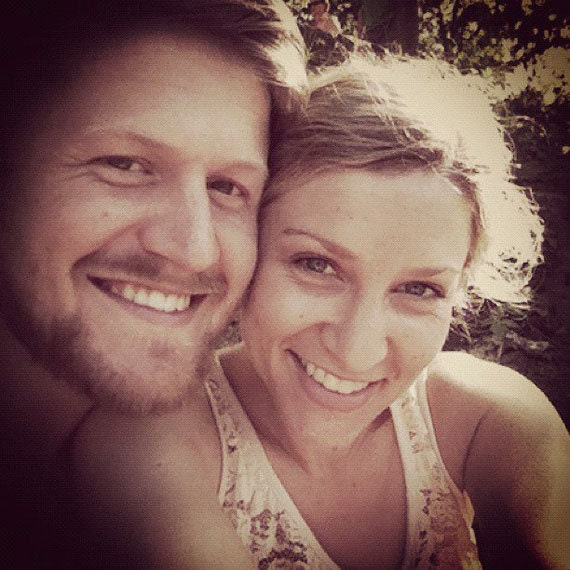 Tara%20and%20Percy%20of%20Jersey%20Ice%20Cream%20Co.%3Cp%3E%3Ca%20href%3D%22https%3A%2F%2Fwww.etsy.com%2Fshop%2Fjerseyicecreamco%22%20target%3D%22_self%22%3Ejerseyicecreamco%3C%2Fa%3E%3C%2Fp%3E
Their business roles grew organically, taking shape from the tasks they enjoy. "We play to our strengths, which luckily for us breaks down pretty evenly," says Mangini. While Bright designs out big spaces, builds furniture, and does construction, Mangini picks out vintage pieces, styles, decides on colors, answers emails, and runs the Etsy shop. "There is tons of overlap, of course. I've spent my share of days covered in sawdust, just as Percy has spent hours and hours at flea markets with me, but it's nice to feel that we each bring something unique to the table."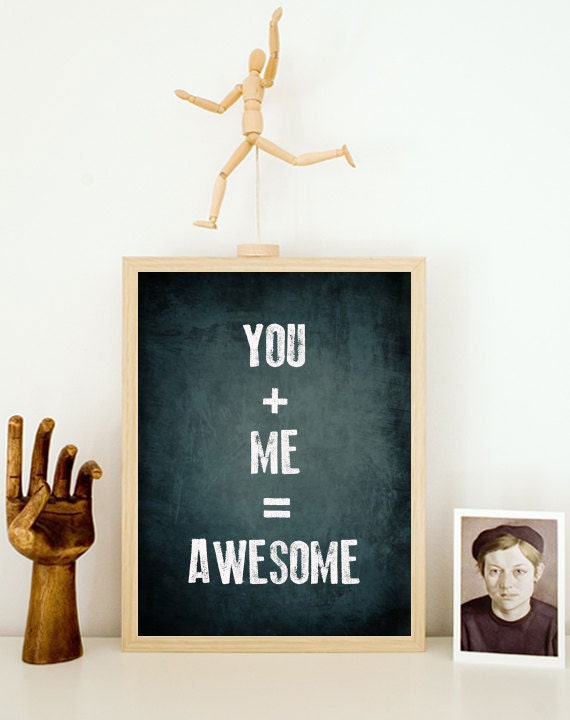 %3Cp%3E%3Ca%20href%3D%22https%3A%2F%2Fwww.etsy.com%2Fshop%2FEmotypo%22%20target%3D%22_self%22%3EEmotypo%3C%2Fa%3E%3C%2Fp%3E
Which seems to be the most crucial element for these successful, creatively collaborative couples. After hearing both the good and the bad, I can't help but feel wistful for a place where crush and career meet. Especially when Mangini sums it up: "We get to spend our time with someone we love and our energy creating work together that we're proud of, which at the end of the day can't be beat."
Do you work with your partner? Share your secrets for success in the comments.