by Chappell Ellison
A documentary shows how the humble, plastic food container was once a means for young women to achieve personal success and financial stability.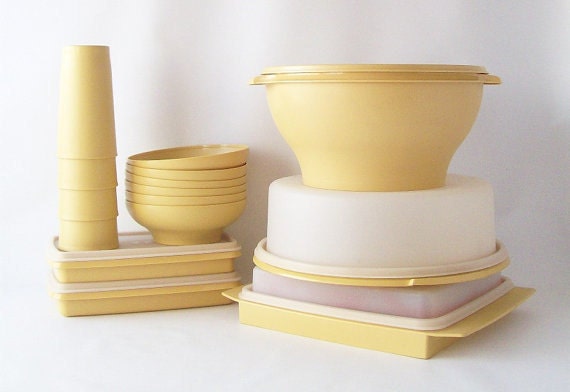 As probably the most ubiquitous thing in your kitchen, used on a daily basis without second thought, Tupperware is one of the greatest conveniences invented in the last century. So reliant upon these little plastic food savers, many of us have drawers brimming with the containers, or a cabinet that, when opened, spits mismatched lids all over the counter. Though you need little more than a second day of spaghetti to recognize Tupperware's life-changing influence,
a documentary from PBS
shows just how important the product was to American business. Introduced in 1951, Tupperware was perfectly suited to post-war America, when a newfound emphasis on homemaking meant that food preparation was key to growing families. With the hassle of feeding an overworked husband and two or more children, many housewives found solace in Tupperware, which kept food fresh and reduced trips to the grocery store. Tupperware introduced an entirely new business model to America; instead of selling his famous storage system in department stores, creator Earl Tupper let an enthusiastic saleswoman named Brownie Wise recruit women to host Tupperware parties, where they sold the goods to their friends and family. "The era and the business were made for each other. Women didn't have a car to get around, so we sat home all day and took care of kids… a Tupperware party was a social function. It was the way to get away from the kids a few hours a week," said Sylvia Boyd, a successful Tupperware lady.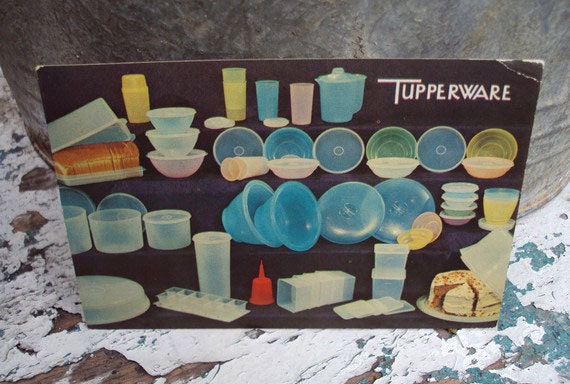 From 1951 to 1958, the company exploded into a national phenomenon. Brownie Wise became the face of Tupperware, creating a fantasy-land headquarters in Florida where annual jubilee events were held for employees. Wise was a role model for aspiring young saleswomen, encouraging her fleet of Tupperware ladies to take charge of their futures. Despite building the company's image and business model from the ground up, Wise eventually had a falling out with her boss, Earl Tupper. She became the victim of the business's success in a tragic end of such a fascinating American tale. Tupperware gave women the rare opportunity to make their own money and develop a sense of pride that they had slowly lost in the housewife era of the early 1950s. "I was looking for something to do to earn some money… I wanted this blond coffee table," said Levon Weber, a Tupperware saleswoman. "So I went to that party, and [the Tupperware lady] said, 'I made $10 here today.' There wasn't anything that I could've done and worked all day at that time in the panhandle, and made $10." Yet for all of its female empowerment, Tupperware ultimately favored men; even though women could advance from saleswoman to manager, the next and highest title — distributor — was given to the husband who was expected to quit his job and relocate the family. Earl Tupper's miraculous invention did provide women the chance to create a better life for themselves and their families, but for many feminists and historians, Tupperware's promise of upward mobility for women was a sham. It's clear in the documentary that the women who sold Tupperware believe they were rebelling against the societal norm, an opinion that might be difficult to grasp form a contemporary point of view. "The many tensions among the themes of the Tupperware story ultimately tell us that our degree of skepticism, or cynicism, or rebellion, is commensurate with our opportunities," writes Judith Hatchett in
American Icons: An Encyclopedia of the People, Place and Things That Have Shaped Our Culture
. Looking back, we can tell that the Tupperware business model was not designed to wholeheartedly empower women. But at a time when women had so few opportunities, Tupperware was the first ticket out. Within the powder-pink and baby-blue hues of a plastic storage system, women were given the chance of resistance, albeit a quiet one, shifting from the confines of housemaking to the challenges of managing a self-run business.