by Valerie Rains
It's National Small Business Week, which means it's time to revel in Etsy sellers' endless ingenuity—and shop for a chance to win a $5,000 gift card.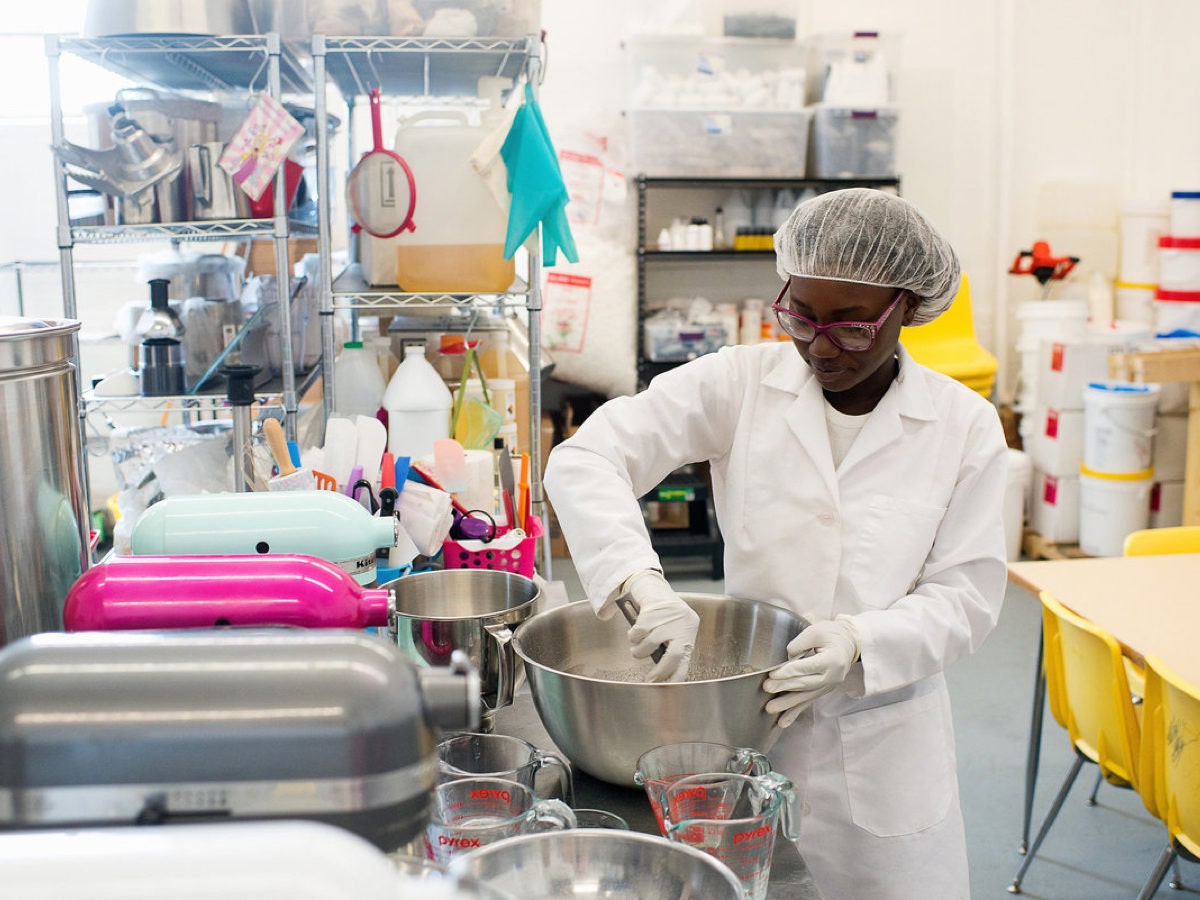 It's a refrain we hear time and again when we chat with artists, makers, and vintage-goods curators in the Etsy community: that starting and running a business is one of the most creative endeavors out there. Whether they're selling original knitting patterns or handmade natural beauty products, scouring the globe for irresistible office supplies or tracking down mint-condition midcentury furniture, each decision an entrepreneur makes as they build their brand and their business is another opportunity to express their unique point of view, values, and vision for the future. This year, for 
National Small Business Week
, we've teamed up with
PayPal
to highlight just a few of the envelope-pushing Etsy sellers who are using their vision to innovate within their industries, in ways big and small. Read on to learn more about some of the sellers inspiring us right now, and visit their shops to browse their wares. See something you like? Good news: From now through May 5, every time you
check out on Etsy.com using PayPal, you'll automatically be entered for a chance to win one of five $100 Etsy gift cards or one worth $5,000
.
Accessible bridal wear for all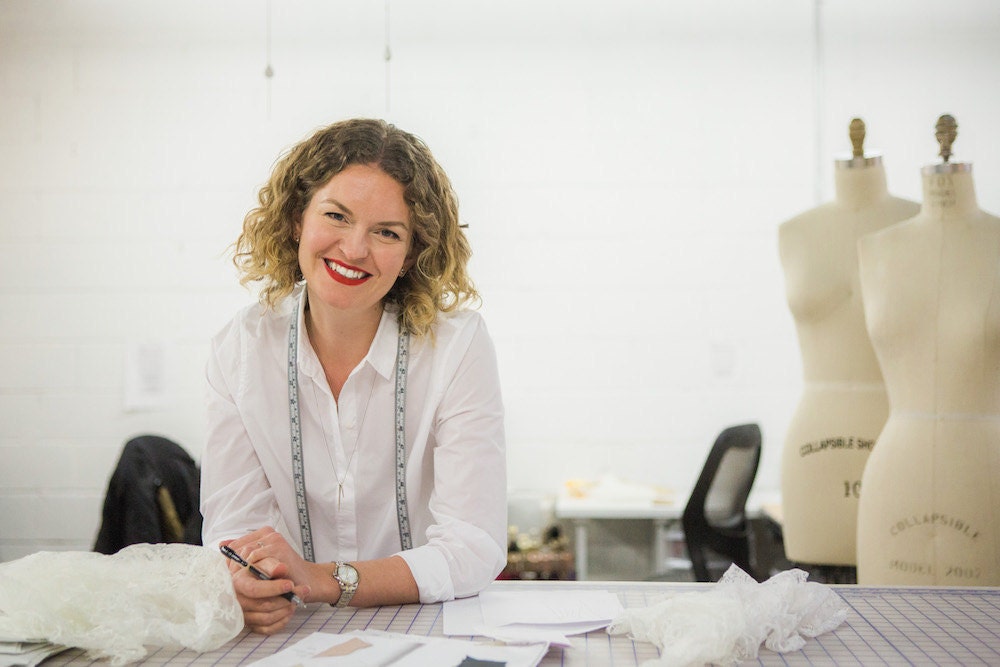 Photo by
Diane Hu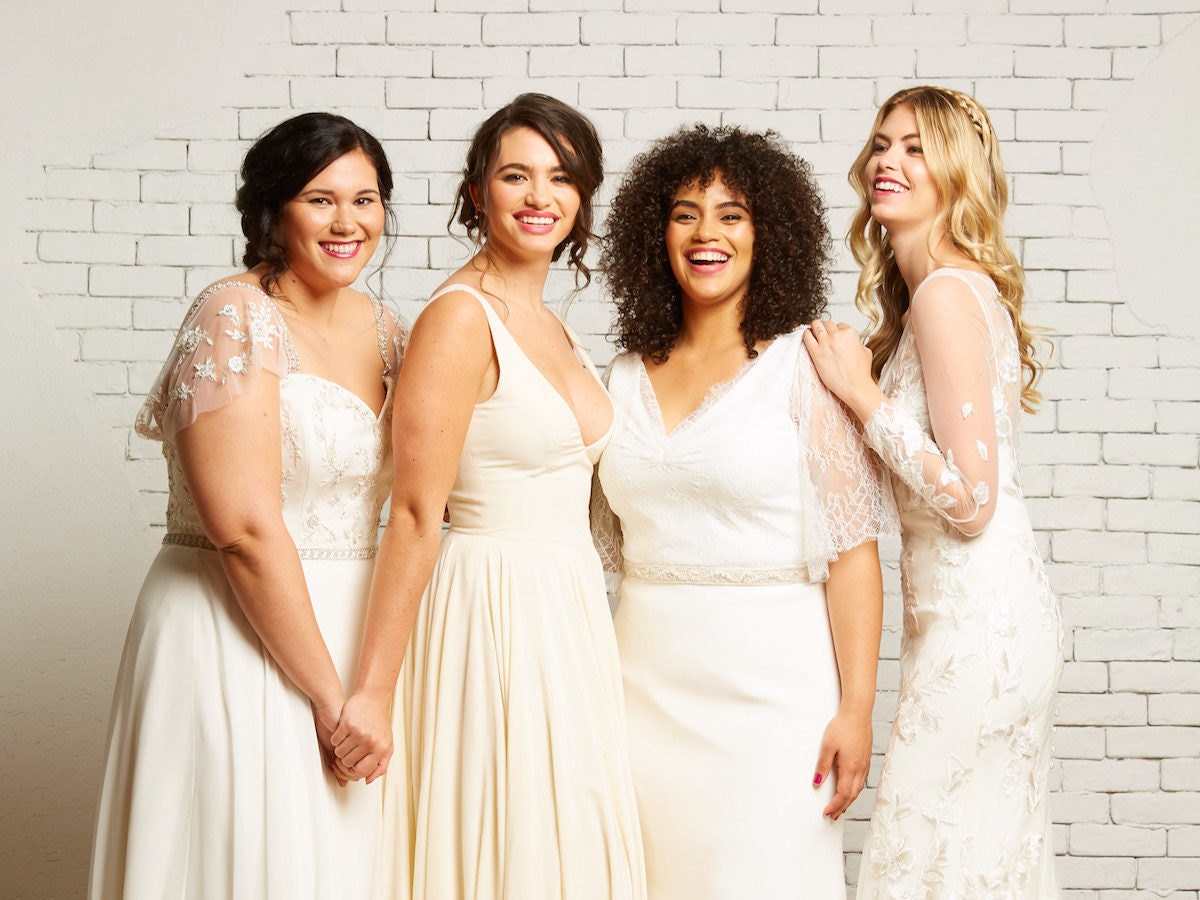 Photo by
Monica Baddar
From starting an eco-friendly maternity clothing line when she was in her early 20s to launching an affordable, ready-to-ship (and painless-to-return) collection of sizing-inclusive bridal wear, blazing her own trail is business as usual for designer
Rebecca Schoneveld
. "Every gown is made of components that can be combined into custom versions, and everything in the regular collection can be made in any size," Rebecca says. "I want to help all women feel seen—and to see how beautiful they really are. There's nothing better than making a woman feel prettier than she's ever felt before." Judging by the success of her current venture, which occupies a flagship boutique in Brooklyn, NY, employs a handful of full-time seamstresses, and does a brisk wholesale business, Rebecca is doing just that.
Natural beauty products with a purpose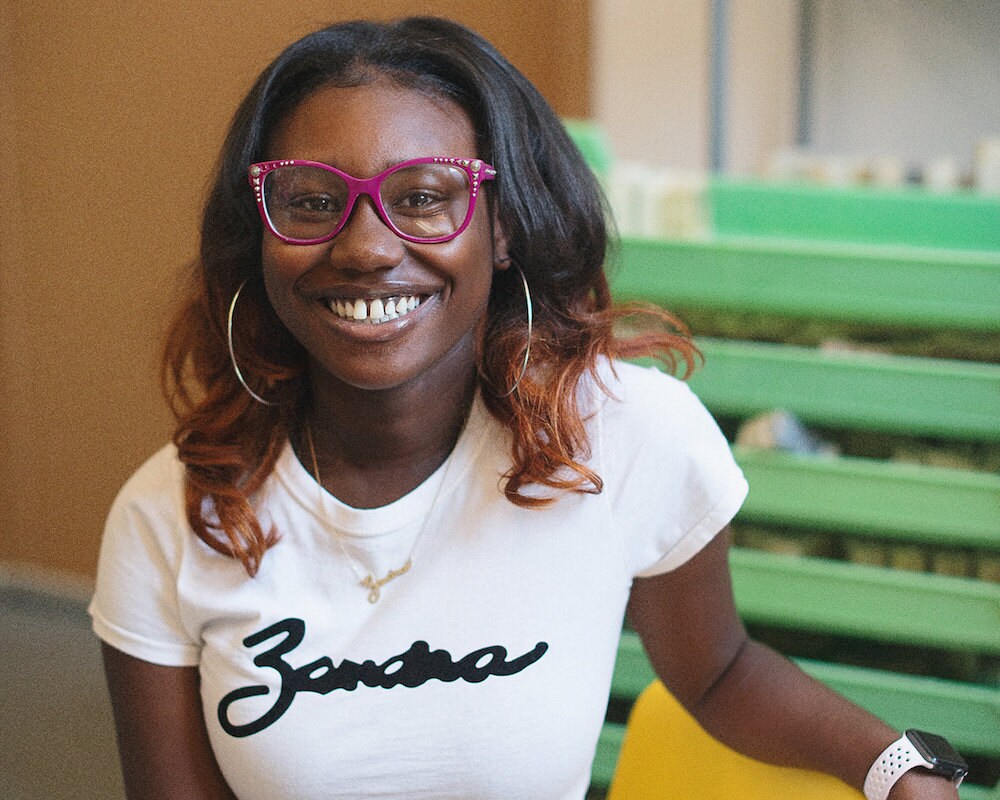 Photo by
Alexandra Reed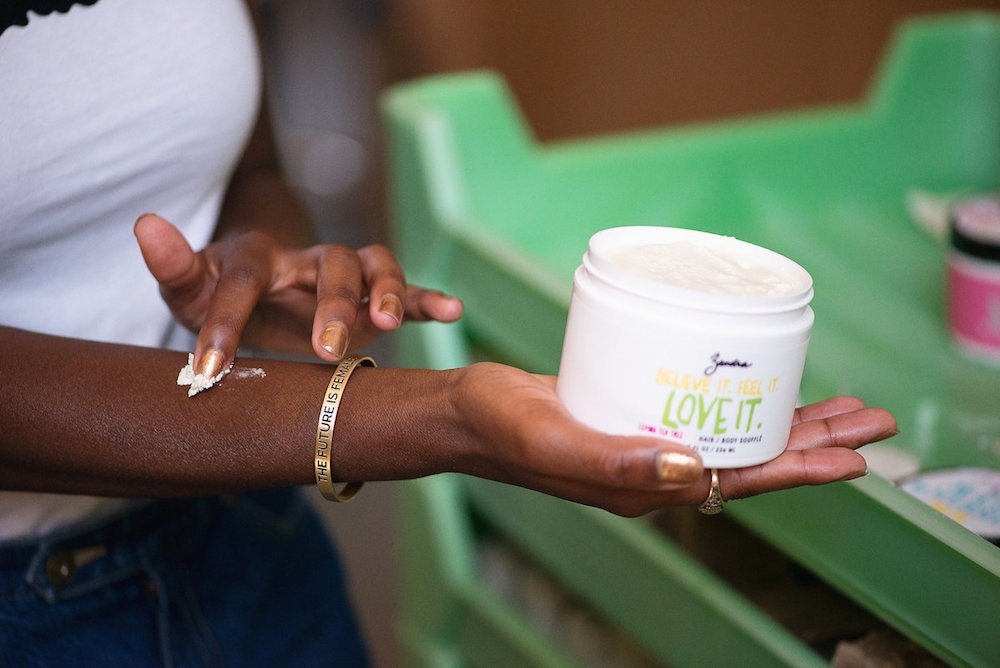 Photo by
Alexandra Reed
Zandra Cunningham
was only 9 when she made her first DIY lip balm, the result of watching countless hours of YouTube tutorials and experimenting at home. Now, at 17, she's built a bona fide natural beauty empire, with an emphasis on empowerment that comes through in her super-positive packaging. "There's so much negativity out there for girls today," Zandra says. "I wanted to take that out and give them some inspiration instead." The youngest-ever graduate of the University at Buffalo's Minority and Women Emerging Entrepreneurs program, Zandra isn't just concerned with what's on the outside—however uplifting her brand's quote-laden labels may be. "Everything in the line is all-natural and plant-based, and it's all multi-use, too," Zandra says. "There's a clarifying facial bar that can also be used as a shampoo bar or as a body wash—everything is head-to-toe."
Top-quality vintage furniture, restored with care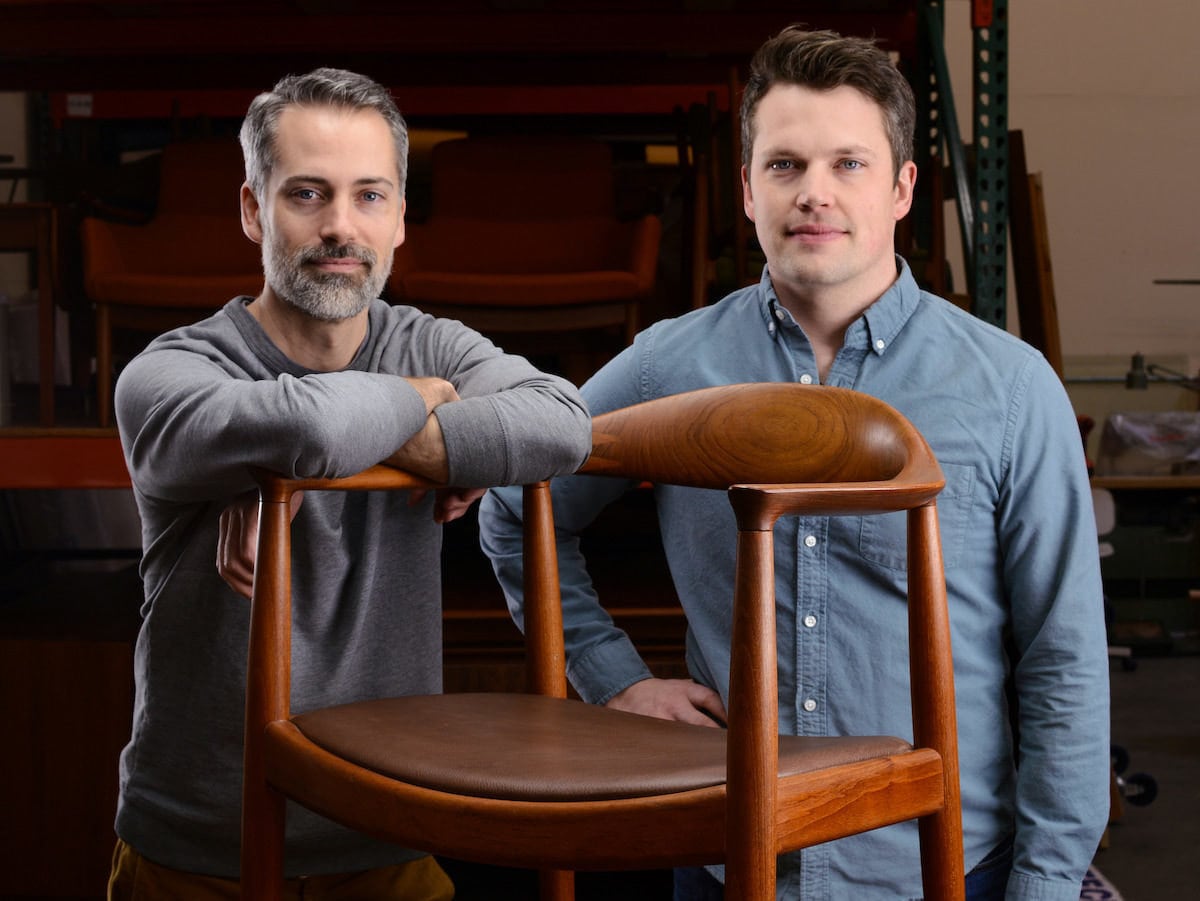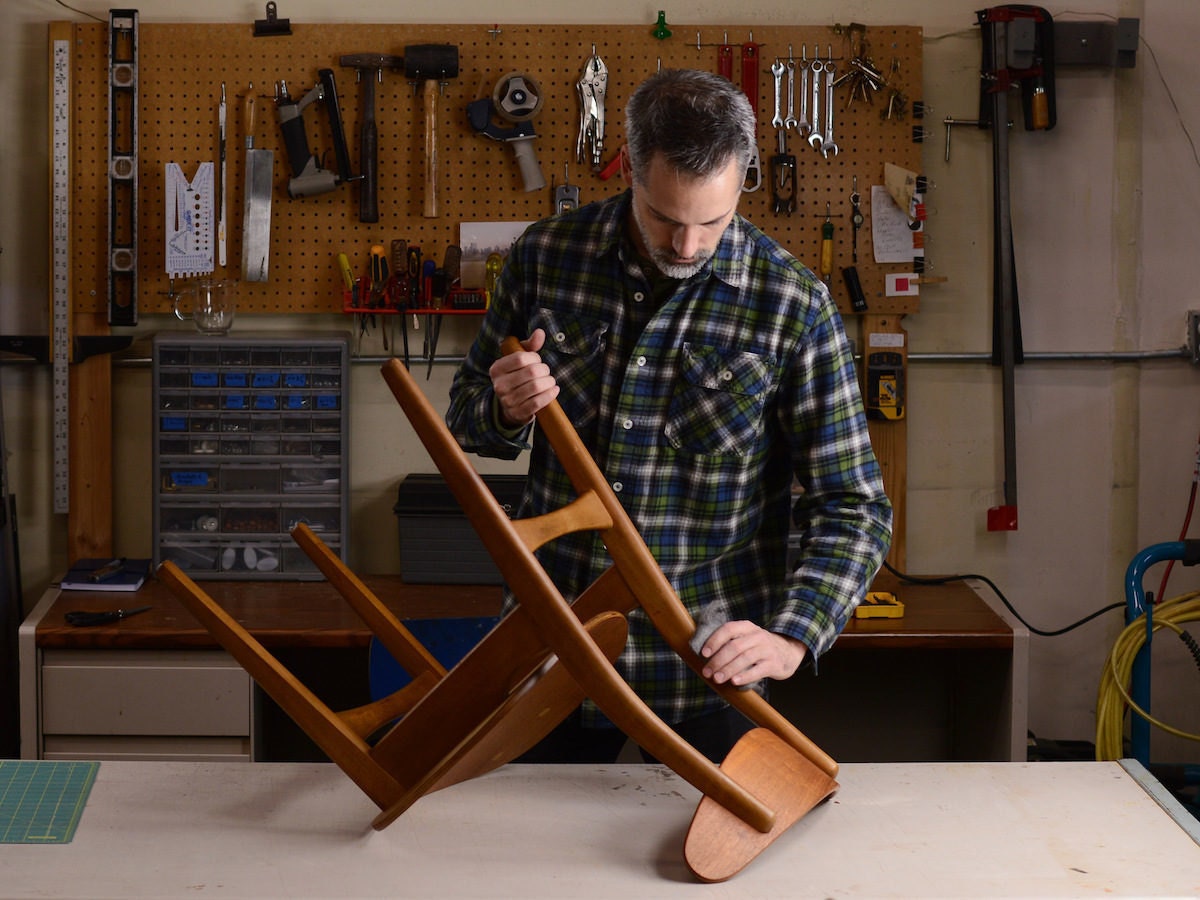 For all its design pedigree and one-of-a-kind appeal, there's historically been one drawback to furnishing your home with vintage pieces: Most of the time, you have to take them as you find them. Enter brothers Brian and Brandon Madsen of
Madsen Modern
. The largely self-taught woodworkers don't just unearth exceptional midcentury furniture—they give it new life and purpose, tailored to buyers' needs. "Our goal is to source the most special midcentury vintage stuff, add value to it through restorations, and then sell it to people who appreciate it," Brandon says. "Restoration is at the heart of what we do, and doing it ourselves gives us the opportunity to collaborate with our customers. For example, we'll talk to them about how they live and how they want a dining table to perform, which informs the finishing options. With upholstery, we can provide a very high-touch experience, letting people choose the type of fabric they want." It's timeless furniture, reinvented for right now.
Contemporary quilts with lasting appeal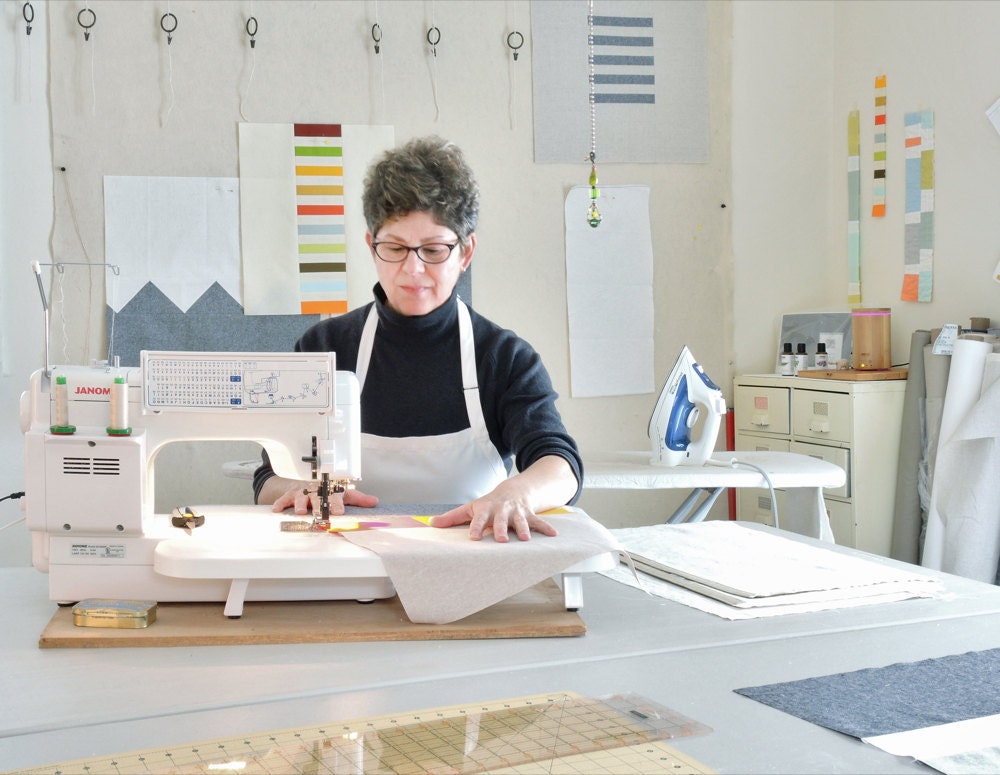 Photo by
Kathy Kennedy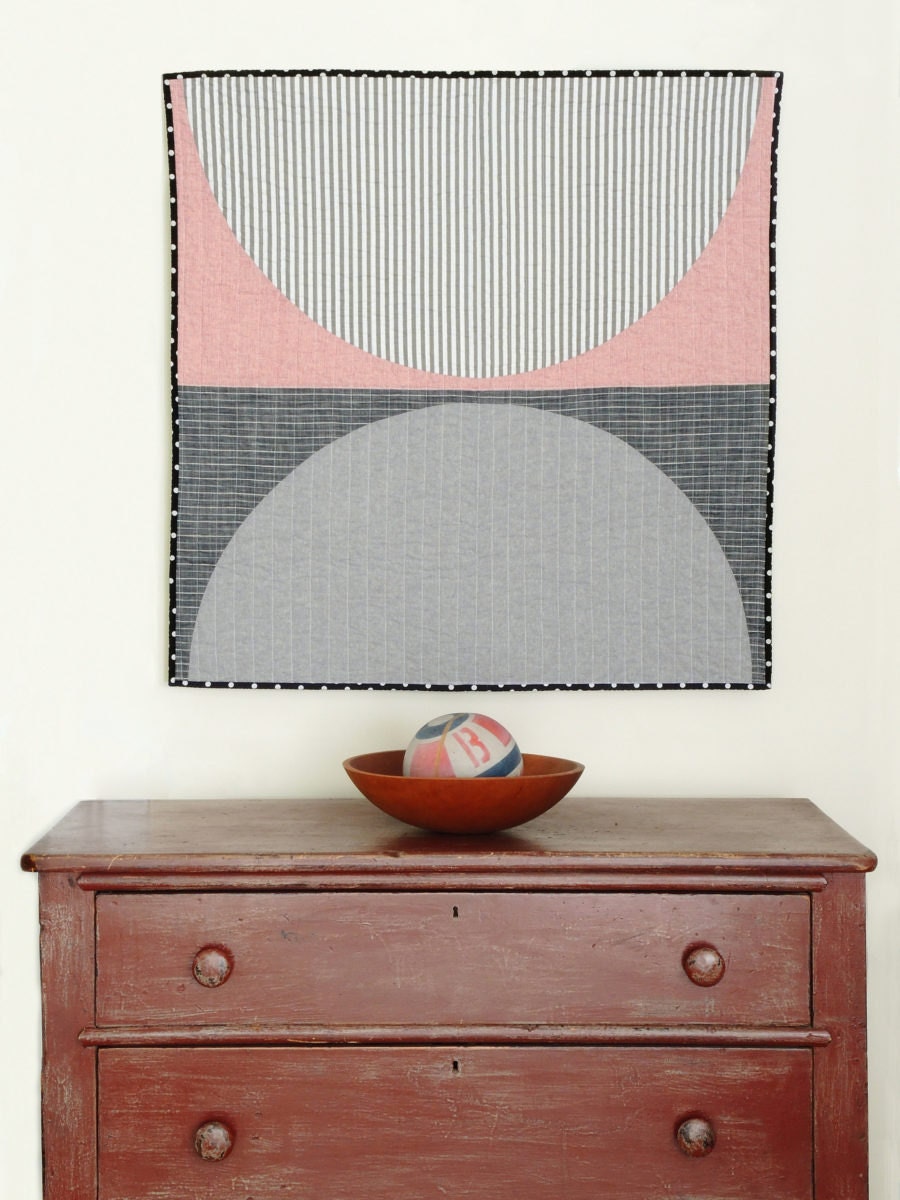 Fine art photographer–turned–quilt maker 
Barbara Perrino
first began exploring textile design on a bit of a whim. Her initial project? A baby quilt for her agent, who already owned a number of Barbara's prints. She soon discovered, however, that this new niche was a surprisingly perfect fit, making use of her practiced eye for composition and satisfying her desire for a tactile craft all at once. Fittingly, Barbara blends digital and traditional techniques to bring her collection of geometric, minimalist quilts to life. "I start with a sketch using graph paper and pencils. Then I take a picture of the sketch and send it to my iPad, which allows me to plug in colors and play around," says Barbara. Still, "I'd rather have my hands on things than on a keyboard, and I try to straddle the line between the modern aesthetic and the historic process." The resulting designs, with their simple shapes and clean lines, feel right at home in the 21st century.
Sentimental custom jewelry with a high-tech touch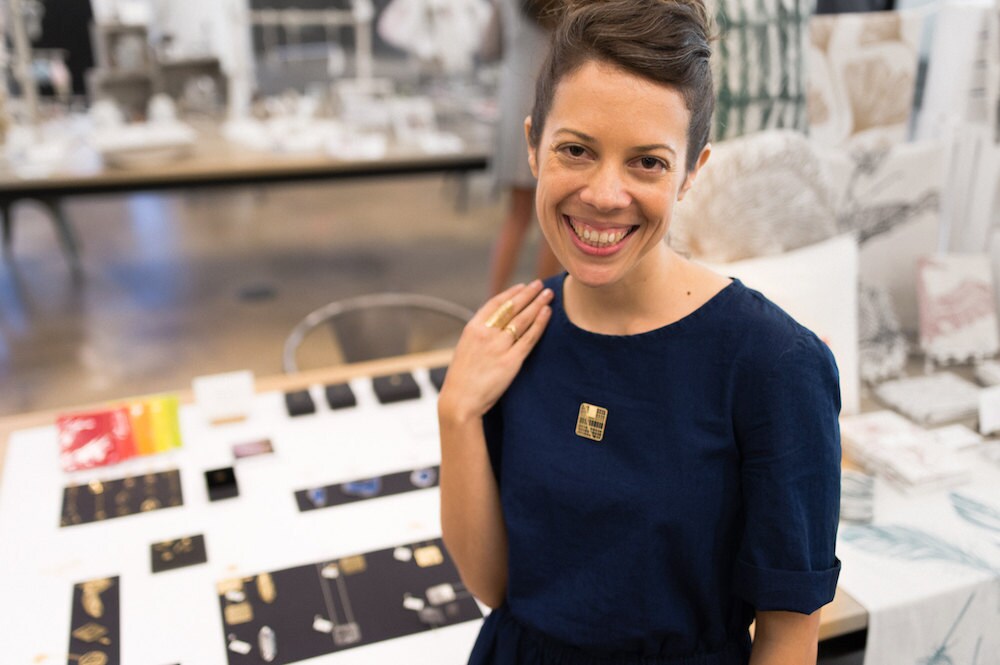 Photo by
Erik Valind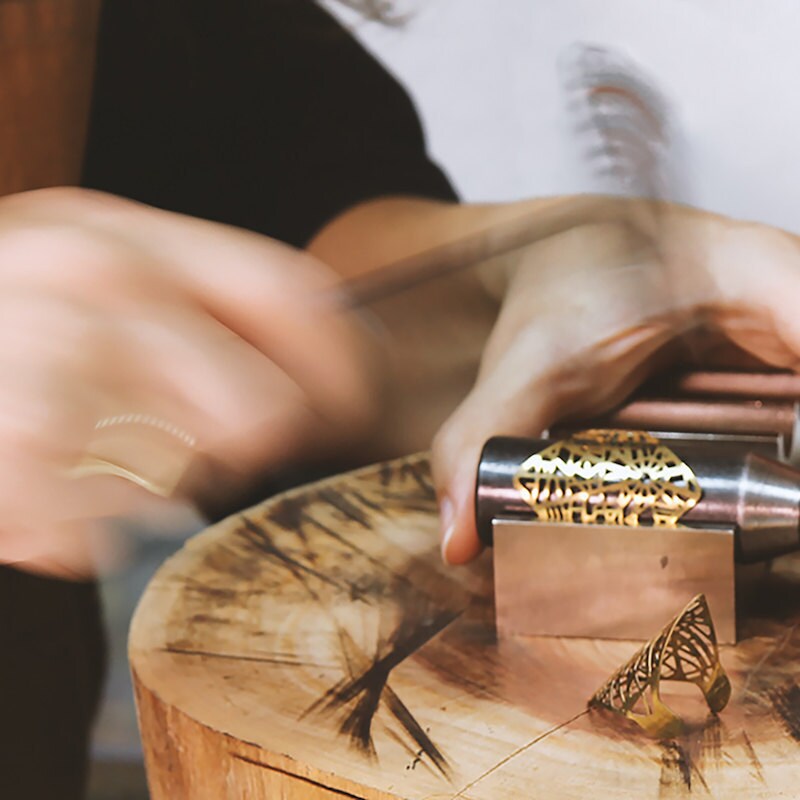 A passion for places—and the stories people tell about the ones that are important to them—was the inspiration for former industrial designer 
Talia Sari
's line of map-based metal jewelry. But it didn't take long to realize that in order to deliver a truly personalized keepsake to every customer, Talia had to get creative about her production process. Fortunately, creativity is one resource Talia has plenty of. Teaming up with a programmer and her technology-savvy husband, Talia carved out an original solution: an online custom map-making tool suited just for her jewelry designs. "Once the map design is final, each piece goes out for cutting, then comes back into the studio for forming using tools we make or customize ourselves," Talia explains. "Then, the piece goes back out for gold or silver plating, and returns to the studio for finishing. Every single product that I sell goes through my hands or my assistants' hands and is individually finished by one of us. The technology can only make a base design; to turn it into a piece of jewelry, you have to work it by hand."
Wallpaper printed from handpainted patterns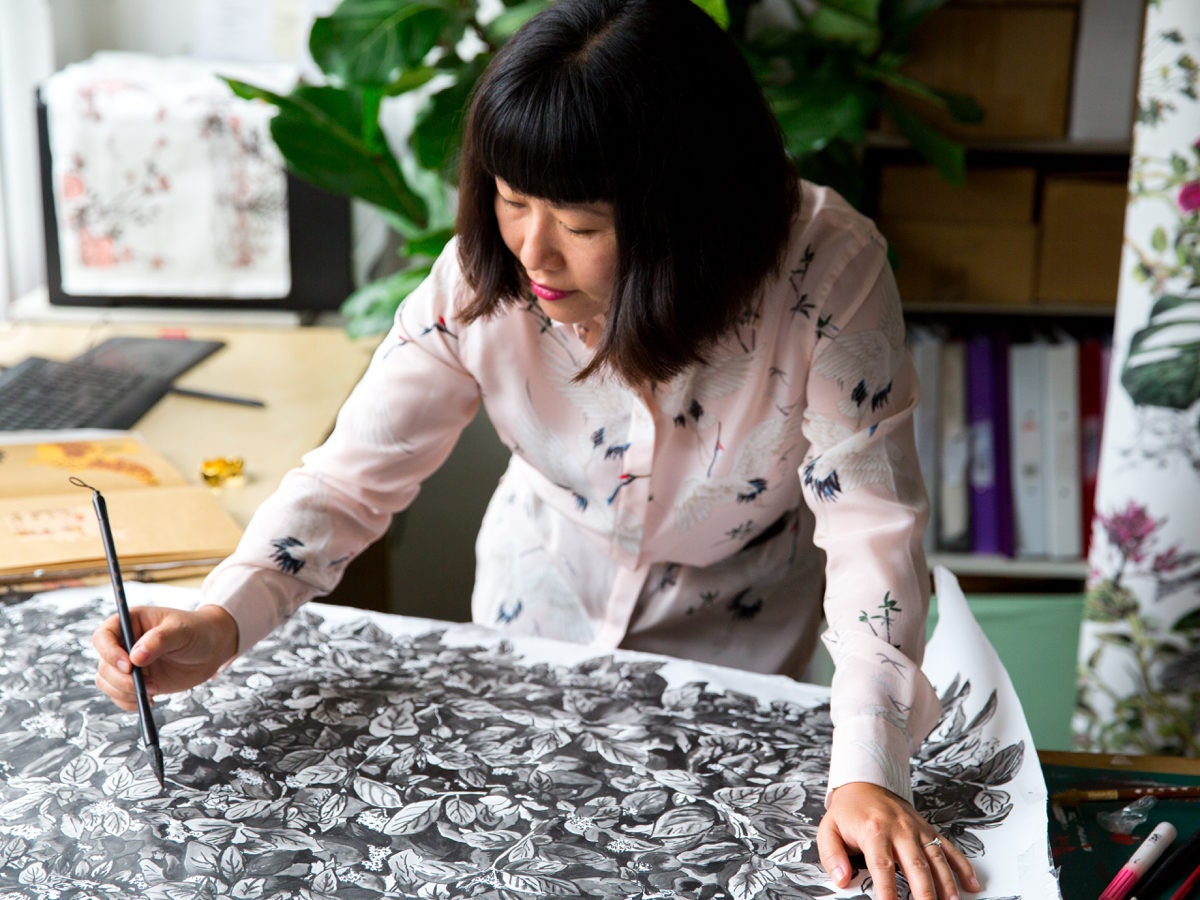 Photo by
Jo Crawford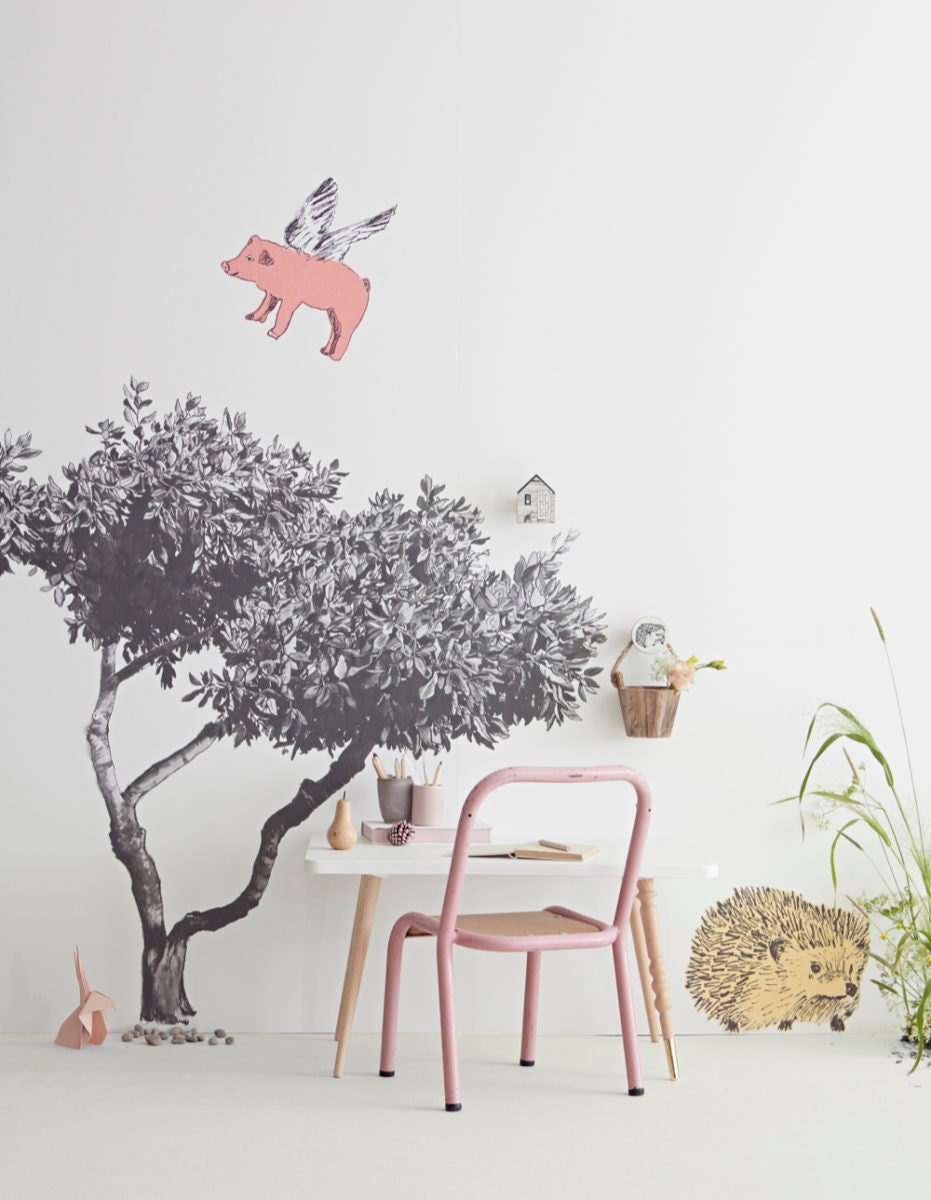 "A lot of times when you buy wallpaper, the picture looks a little bit pixelated, because people paint it small and then blow it up," says London-based illustrator and designer
Sian Zeng
, "but I do my wallpaper painting quite large, often to full scale. I want people to feel like they own a piece of artwork—when they go close, they can still see the individual brush strokes." It's this kind of meticulous attention—to details, to color, to the way a particular pattern repeats—that sets Sian's work apart from mainstream wallpaper brands, and that has won her a loyal customer base, solid Instagram following, and even a celebrity client or two. In fact, her first-ever wallpaper order, for a fairytale-inspired magnetic style that was Sian's final project as a design student at Central Saint Martins, came from none other than international superstar Hilary Duff. "I really quickly put everything into production then," says Sian. "That's how we started actually making the wallpaper, and how we had enough funds and enough belief in the product."