We rounded up some of the most inspiring home and living feeds on Instagram and Pinterest. Are you following them?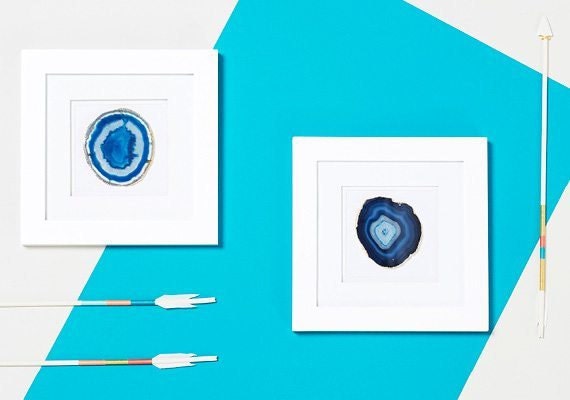 For the many who once relied predominantly on monthly magazines for
interior design inspiration
— who pored over pages with steadfast focus and a thorough eye in advance of the weeks-long hiatus before the next issue — social media is something of a revelation. Thanks to platforms like Instagram and Pinterest, inspiration is not only available instantly, it's also available constantly, in immense quantities, replenishing without end. Wonderful as this is, the scope and scale of what's out there can also be overwhelming. So to help navigate, we've selected 20 Instagram and Pinterest feeds to follow for all the best in
interior design
. True to the Etsy spirit, they're unquestionably
unique
, consistently
creative
, always and altogether
inspiring
.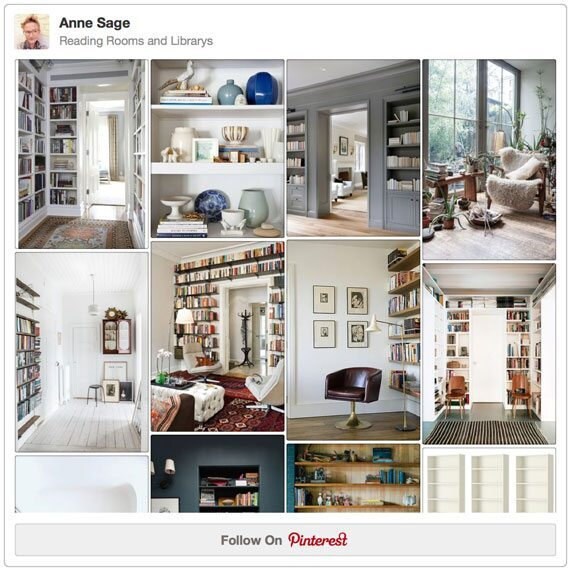 Anne Sage, author of the book
Sage Living: Decorate for the Life You Want
, provides plenty of inspiration to do just that. Peruse thousands of pins in categories like "
Windows + Doors
" and "
Reading Rooms + Libraries
," and get started stat.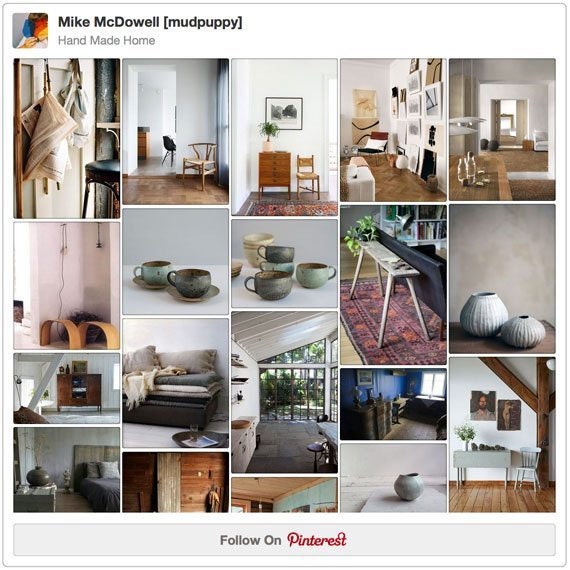 While all of ceramicist (and
Etsy shop
owner) Mike McDowell's 44 Pinterest boards are well worth a view, "
Hand Made Home"
— which pairs images of soothing spaces with those of
handmade decor
— is a gem on its own.
> A photographer with a focus on "living things and lived-in spaces,"
Laure Joliet
produces interior imagery for clients including The New York Times, T Magazine, Freunde von Freunden, and more.
> Seattle-based interior designer
Brian Paquette
shares glimpses into past projects and those still in progress; through it all, his friendly spirit shines through. ("I'll probably hug you when we meet," his bio reads.)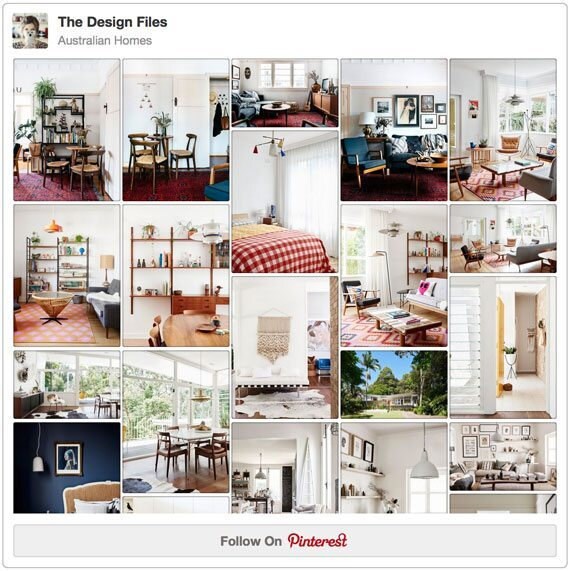 Curated by Lucy Feagins, T
he Design Files Pinterest account
boasts 38 boards rife with daydream-worthy content (not a shock coming from the editor of one of Australia's most beloved blogs).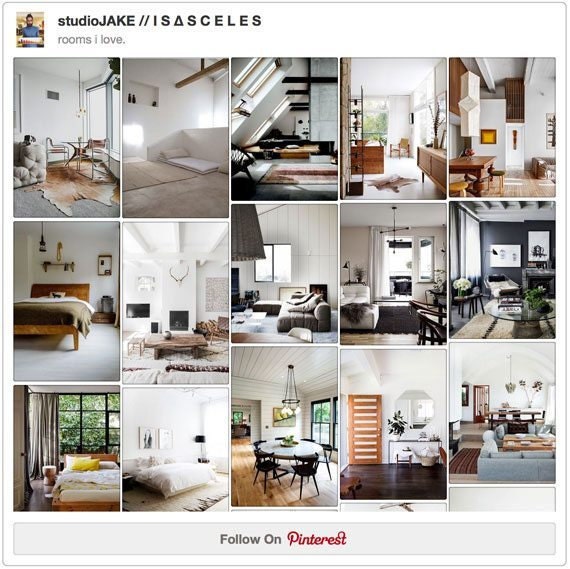 Interior designer Jake Harrison
pins a patchwork of art and interiors, destinations and finest design details. (Especially stunning: his "spectrum" series, which organizes decorative delights by color.)
> These days, you'd be hard-pressed to come across an article about design inspiration that doesn't include a nod to Minneapolis-based Kate Arends. Her site,
Wit + Delight
, reaches a million fans each day;
her Instagram
is the picture of unpretentious polish.
> Though devoid of the desserts its name suggests,
Jersey Ice Cream Co.'s Instagram feed
is full of tasteful indulgences of a different sort. Dig in, devour, and design away.
> Those with
wanderlust
, be warned: You may experience the urge to book a plane ticket after scrolling through
stylist Sibella Court's Instagram
. Awash in tranquil hues and images of the ocean, it gives followers the impression of being far away — in the best way.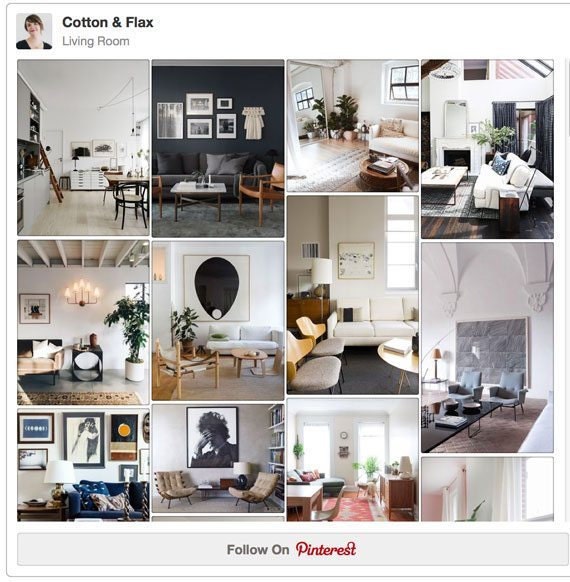 Across a dozen or so interior-themed boards
, Erin Dollar compiles spaces that would make ideal backdrops for the playful textile goods (like dotted drink coasters and geometric patchwork pillows) that she sells under her own label,
Cotton and Flax
. 
> Having expanded to 13 cities since its launch in 2012,
Homepolish
(which offers interior design services by the hour)
fills its Instagram
with images from finished spaces nationwide.
> Nashville's
Benjamin Vandiver
combines snaps of his work with inspiration from a variety of select sources to create a thoughtful feed that's stately, but never stuffy.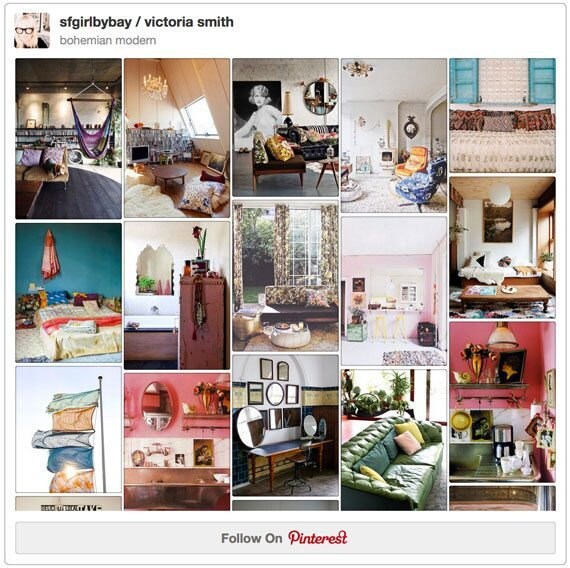 Victoria Smith's eye for a modern bohemian aesthetic attracts over half a million visitors to her blog per month.
Her Pinterest account
, with entire boards devoted to floors and frames, bar carts and butterfly chairs, reflects the same free-spirited sophistication.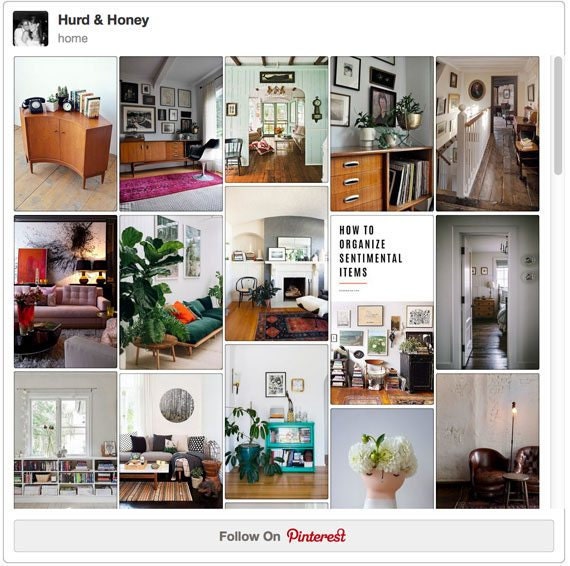 It's no surprise that wood furnishings factor heavily into the
"Home" board
curated by this Dallas-based husband-and-wife team, who specialize in
reclaimed-frame mirrors
, chalkboards, shelving and more; the understated and impactful color palettes and accessories they collect on top of it all are an added bonus.
> Luxuriate in the light of Cretan designer and architect
Eleni Psyllaki's sun-splashed feed
, a bright blend of sea, sky, and scintillating spaces.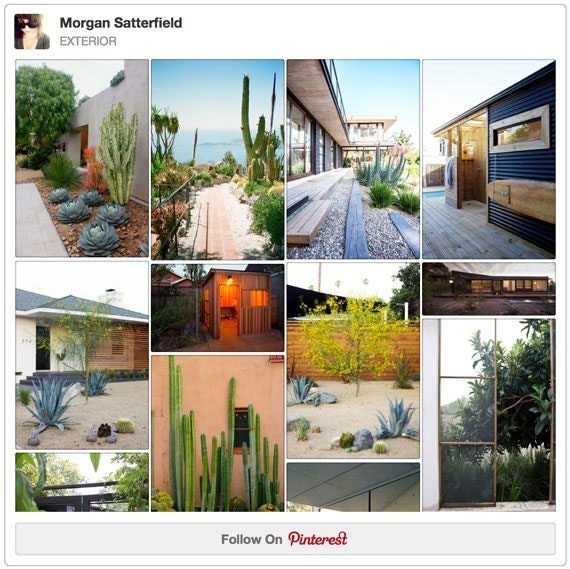 Designer Morgan Satterfield draws on her "desert dweller" lifestyle to fill 20 boards (including a collection of
exquisite exteriors
) with an airy, no-fuss elegance that's unequivocally California.
> With a focus on both lives and living spaces,
Fellow Resident
publishes profiles on modern gay men that allow readers a look into an eclectic selection of dynamic dwellings, from London to Los Angeles (and beyond).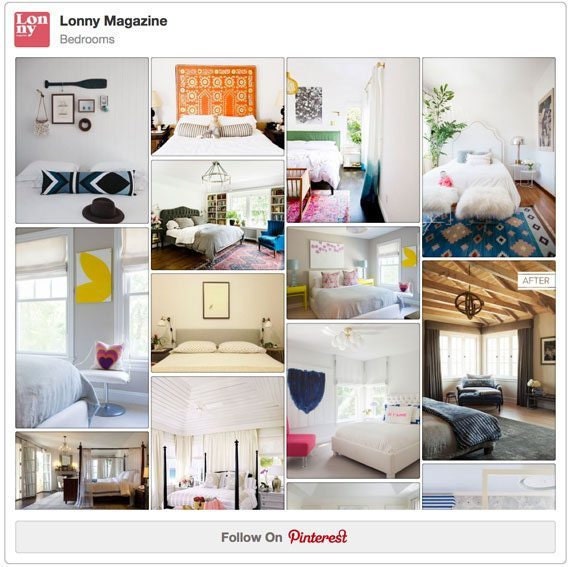 Stuck in a design rut? Let
Lonny
come to your rescue with
86 boards devoted to floor-to-ceiling inspiration
.
> Macramé fans, look no further. Emily Katz delivers
scores of textile-rich shots
, infused with the warmth of the west.
> Start scrolling through
MyDomaine's picture-perfect Instagram
and you may just find it's near impossible to stop. With a variety of interiors that suit numberless styles, it's brimming with life — and chock-full of chic.
Looking for more inspiration? Follow Etsy on Instagram and Pinterest.