by Jackie Buddie
Learn all about our international competition recognizing the very best of Etsy, then get to know the tastemakers and style experts on our all-star panel of judges.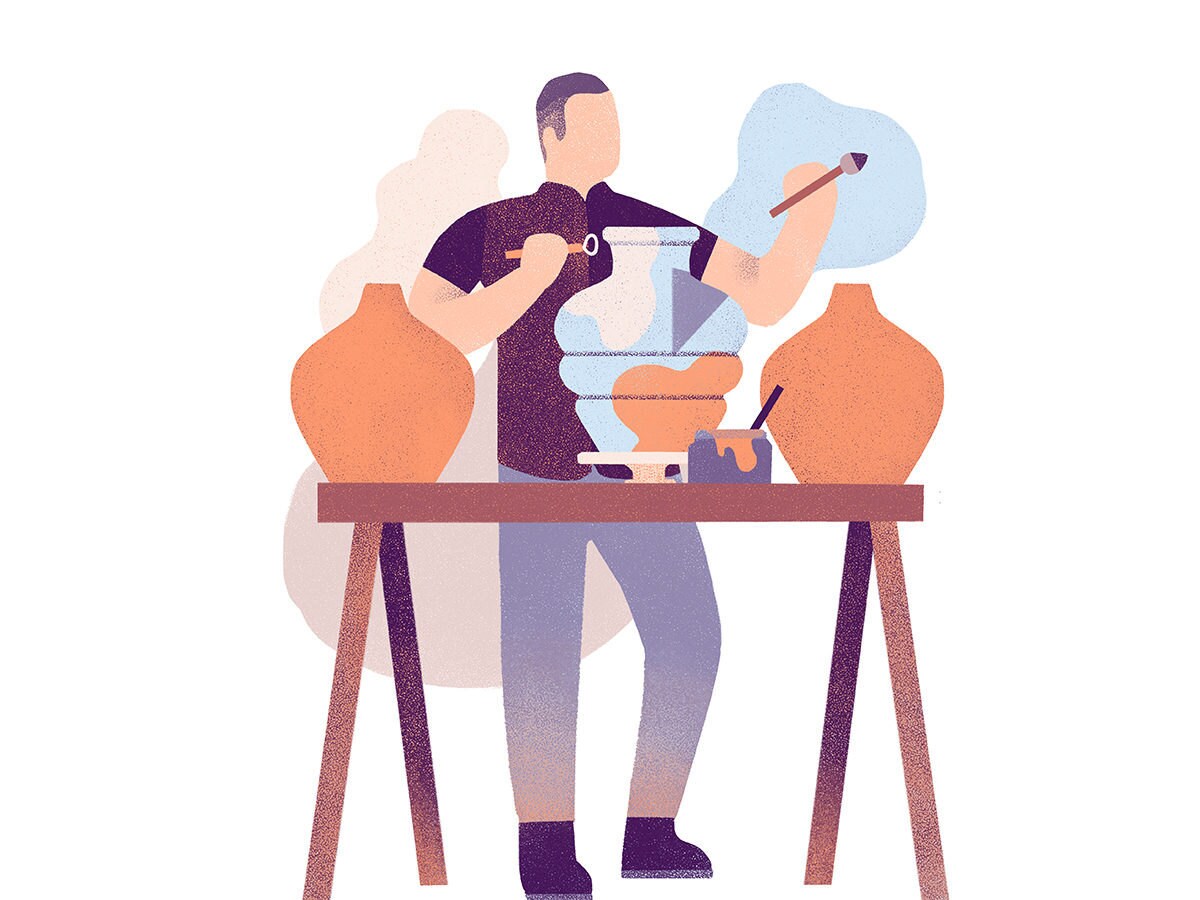 Year after year, Etsy sellers dazzle us with their boundless creativity, filling our world with the sorts of meaningful, one-of-a-kind items that make every day special. Whether it's a personalized necklace you wear for every occasion or an original painting that became the perfect finishing touch for your favorite room, the works of Etsy sellers enrich our lives in so many ways.

Which is why today, we're thrilled to kick off the first-ever Etsy Design Awards—a global competition created to spotlight the highest-quality items on Etsy and honor outstanding sellers across multiple areas of expertise, from precision seamstresses and renowned ceramicists to eco-conscious woodworkers and vintage treasure hunters. "Etsy sellers are some of the most creative people in the world," says Etsy Trend Expert Dayna Isom Johnson, who will serve as one of the competition's judges. "I'm looking forward to uncovering and celebrating all their extraordinary talent."

Recognizing the skill and artistry of our diverse community of sellers, the Etsies will name one exceptional seller the Etsy Design Award Grand Prize Winner, plus five winners in each of the following award categories: Inventive Decor, Signature Style, Festive Celebrations, Earth-Friendly, and Creative Collaborations. "With so many incredibly unique and beautiful items on Etsy, it definitely won't be an easy decision," says Dayna. To help with the task, she'll be joined by an all-star panel of six international tastemakers, each of whom, much like the rest of us, turns to Etsy time and again to discover cherished belongings, go-to gifts, and some of the most unique statement pieces in their respective businesses.

Ready to meet the judges? Read on to hear what they love shopping for on Etsy (and maybe even pick up a new favorite or two while you're at it), then be sure to come back in September to see who wins!

Writer and actor Dan Levy
A showrunner, writer, director, producer, and actor best known for his work on one of the most inventive shows on television, Schitt's Creek, Dan Levy is looking forward to putting his curation skills to the test as a judge for the Etsies. "When styling the costumes for Schitt's Creek, Etsy is a go-to for finding unique, one-of-a-kind items I can't find anywhere else," says Dan, whose show has garnered nearly two dozen awards, including the 2019 Canadian Screen Award for Best Comedy Series, and more than 50 nominations. "I lean toward pieces that tell a story—whether it's something handmade that reflects the person who created it, or a vintage treasure that has lived a life of its own."

Our picks for Dan: modern menswear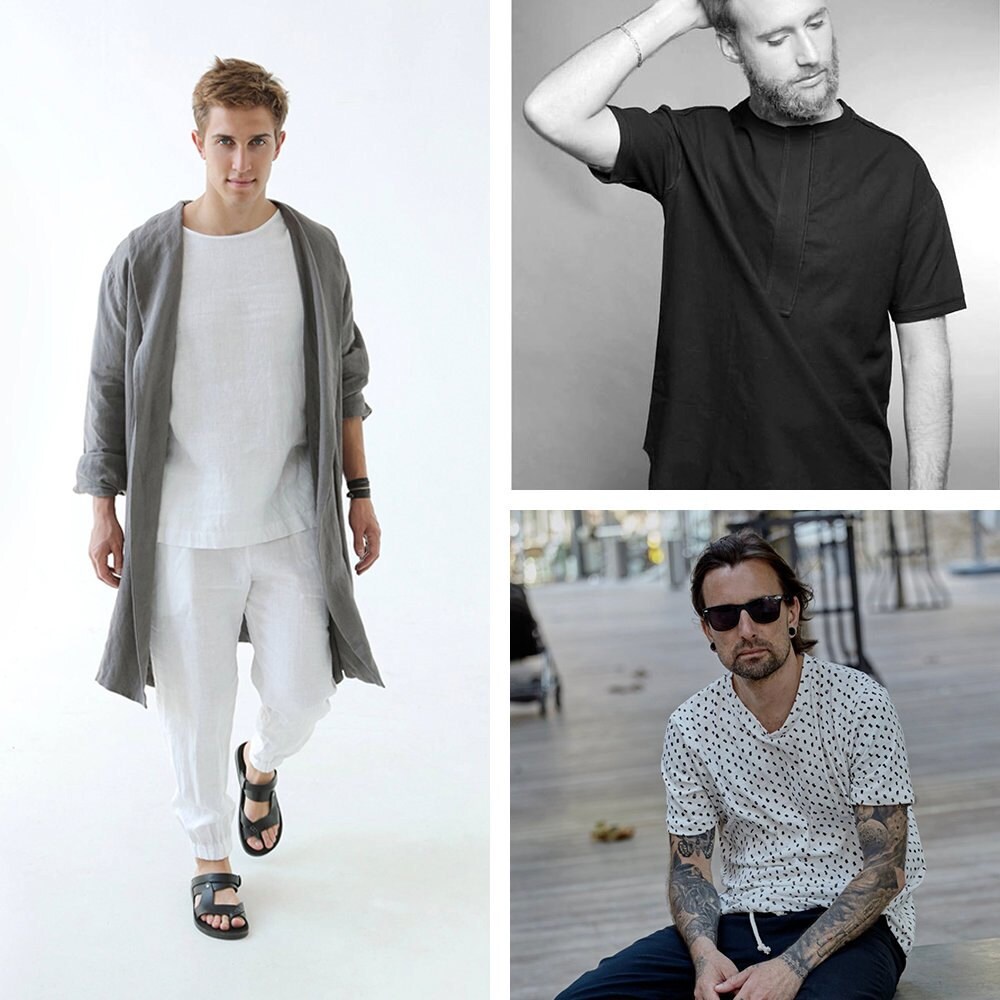 >
Style expert Joe Zee

"My husband and I often get lost for hours browsing through all the unique items we find on Etsy," says 28-year-plus fashion and media veteran Joe Zee, who has occupied top positions at many prestigious print publications including ELLE US, W, and Vanity Fair magazines. "Before our wedding last year, we were especially obsessed with all of the handmade ceramic bowls, pottery, and vintage glasses, and several of our friends ended up getting us some of our favorites as gifts. We have such a special collection now that reminds us of these cherished memories each time we use them."

Our picks for Joe: retro glassware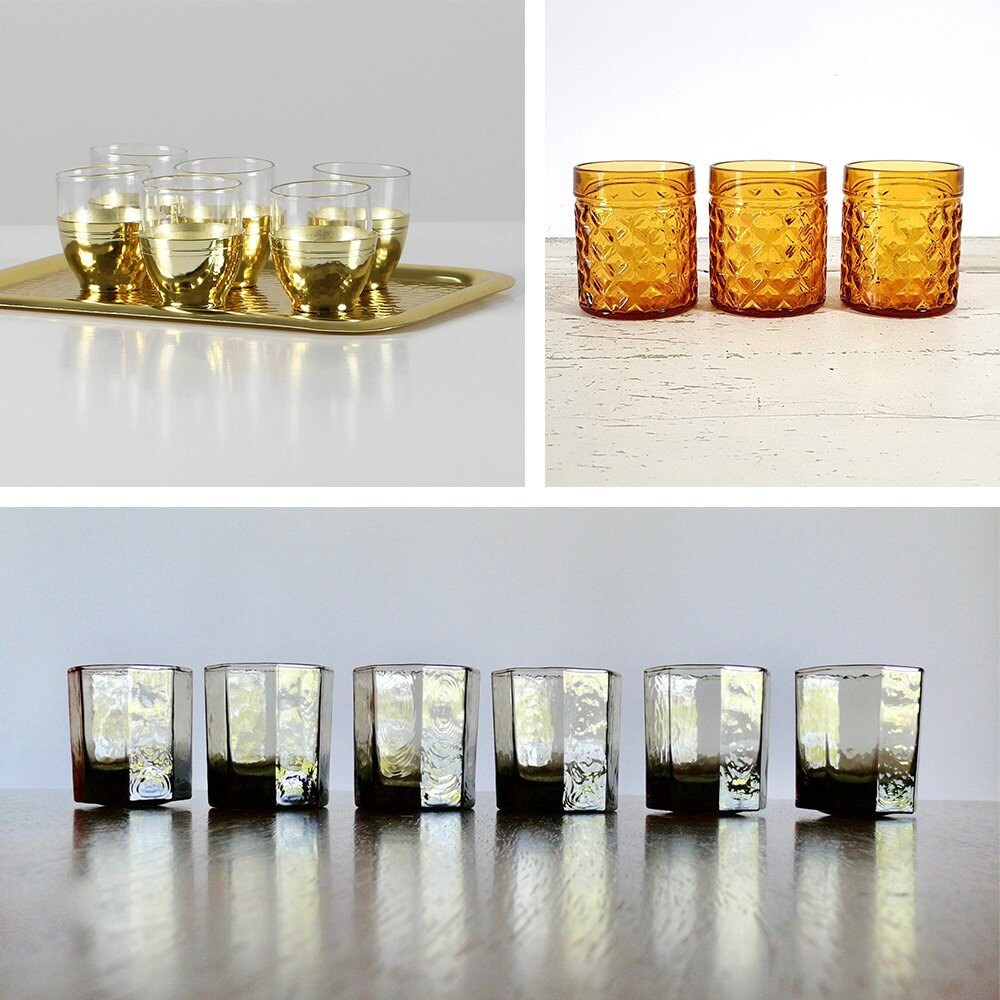 >
Author and artist Garance Doré

Garance Doré, writer and founder of Atelier Doré, is an inspiring creative, thought leader, and speaker whose book, Love Style Life, is a New York Times best-seller that's been published in 15 languages. "I have always been a seeker and supporter of unique styles and original spirit, be it in the people I photographed on the street or in the objects I chose to surround myself with," says Garance. "Etsy represents to me that voice given to the unique, the lovingly crafted, and the inspiring." Her latest project? "Right now I am so excited to shop for my new home in Los Angeles. I could spend hours discovering new artists!"

Our picks for Garance: original wall art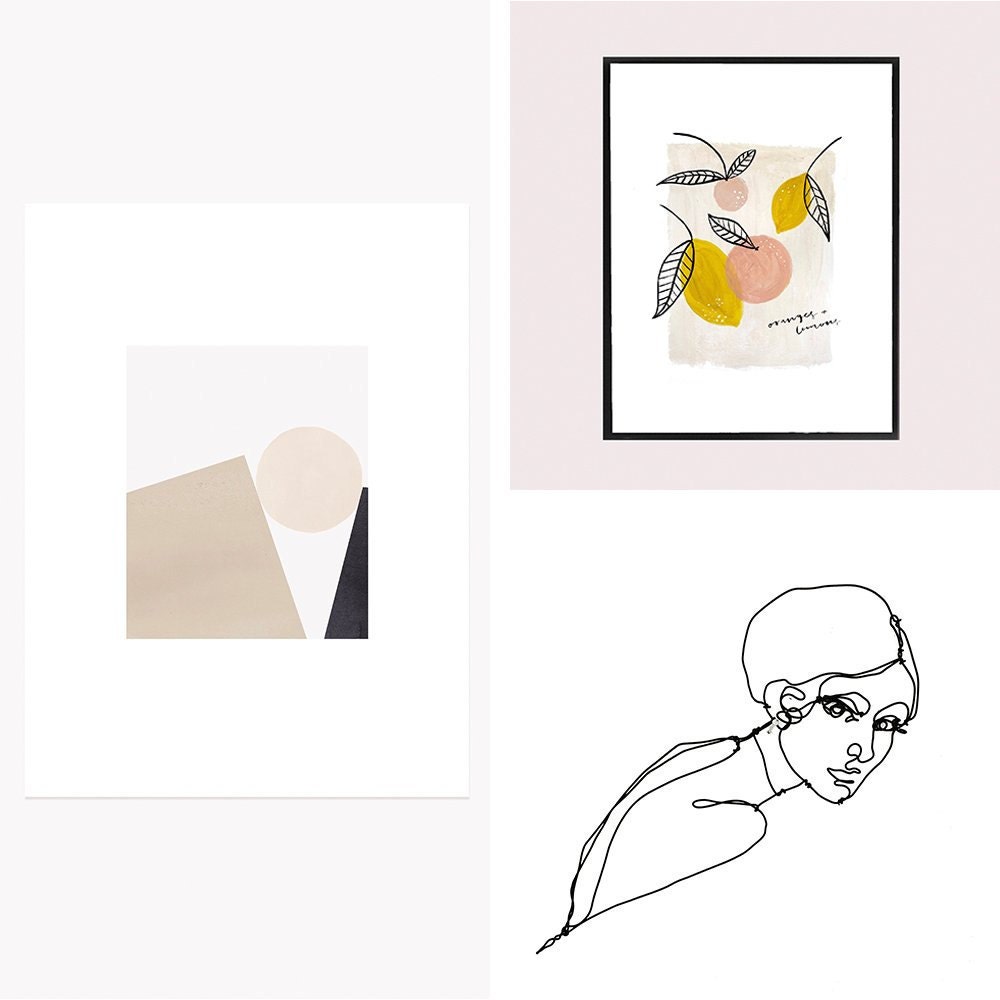 >
Interior designer Sophie Robinson

A former judge on BBC Two's The Great Interior Design Challenge, Sophie Robinson is now lending her discerning eye to the Etsy Design Awards. "Etsy is home to a diverse and colorful range of products, so it's exciting to be able to recognize the talent and unique craftsmanship behind each one," says the interior stylist, designer, and journalist, whose vibrant blog is a haven for modern design inspiration. "As a designer, I can relate to the importance of innovation and personal story, which is something the Etsies will showcase and look to reward."

Our picks for Sophie: colorful accents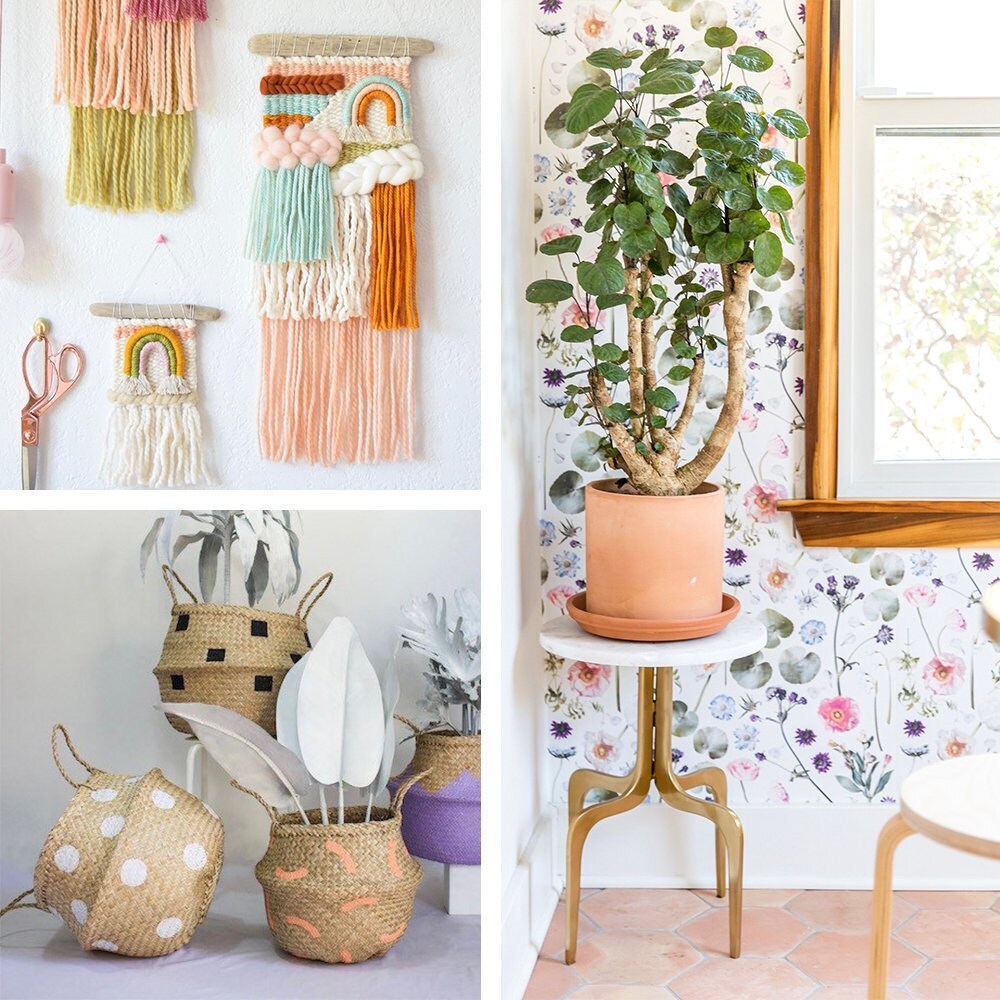 >
Décor expert Holly Becker

"Etsy is where I go when I want to support creatives and give myself (or others) something one-of-a-kind and unique to cherish and love," says interiors expert and bestselling author Holly Becker, whose work, including her award-winning design and lifestyle blog, decor8, has earned her a global following of over 1.5 million fans. "I've purchased from dozens of sellers throughout the years, at least 100 products, and have everything from art to cushions, baby products, ceramics and blankets in my home—all made with love and care from Etsy sellers."

Our picks for Holly: elevated essentials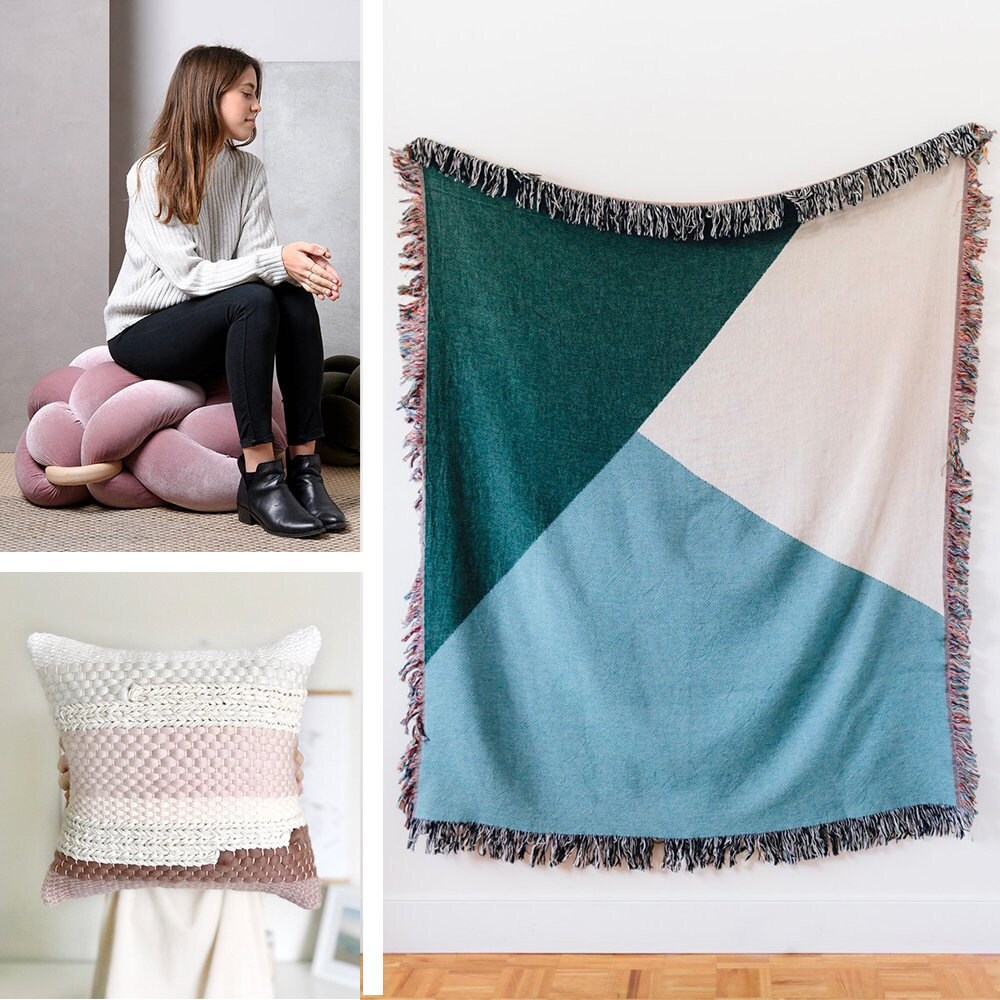 >
Fashion designer Anavila Misra

Anavila Misra, the designer behind the artisanal label Anavila, is known for reintroducing the sari as everyday fashion and strongly believes in 'being one with the environment'. "When it comes to design, I'm most passionate about meticulous craftsmanship and a detailed, thoughtful approach to creation," says Anavila, whose own pieces communicate the revival of handcrafts and are structured for luxury and comfort. "Etsy is home to a range of products that, the moment you get on to the site you realize, have been created and curated with a lot of thought and understanding. I love to look for unusual ceramics and one-of-a-kind decorative pieces."

Our picks for Anavila: fresh twists on ceramics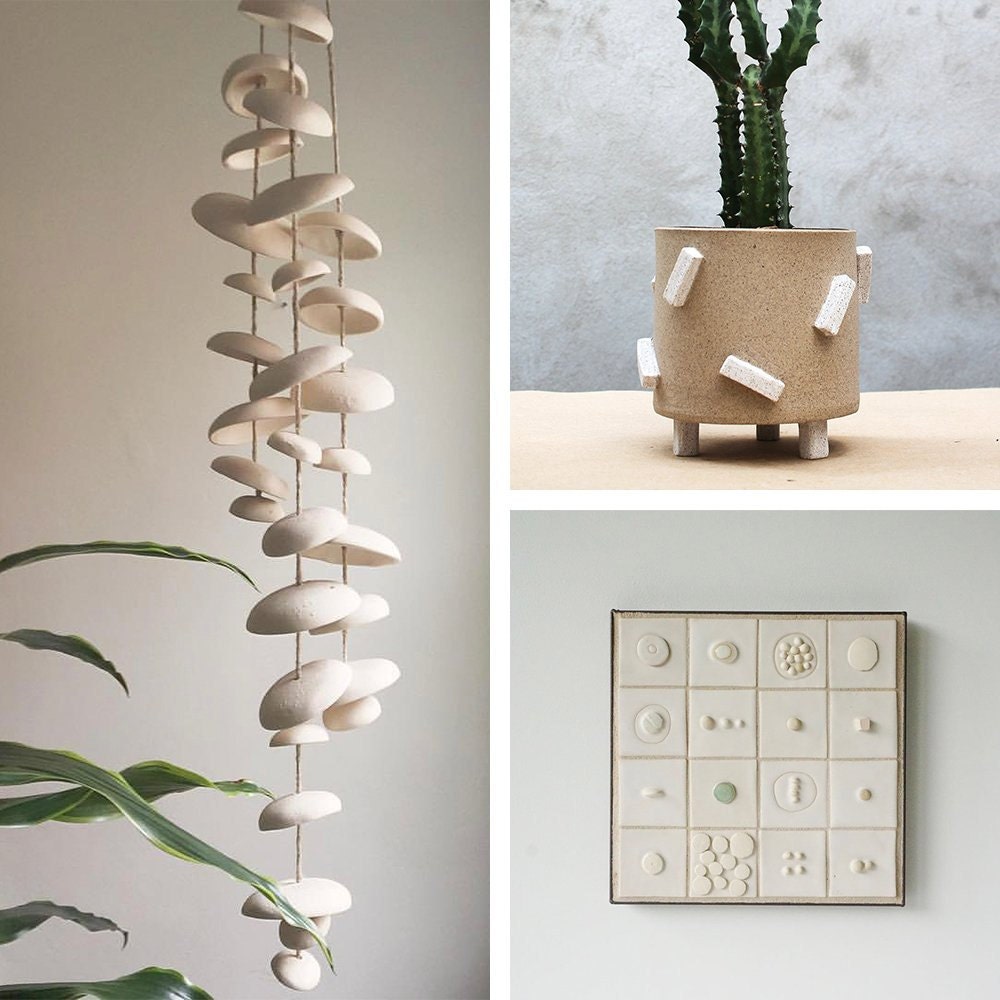 >
Etsy Trend Expert Dayna Isom Johnson

It's no surprise that Etsy is Dayna Isom Johnson's go-to for everything from statement style and perfect home pieces to unforgettable gifts; after all, part of her role as Etsy's Trend Expert is to unearth the latest and greatest designs, up-and-coming Etsy shops, and exciting stories from the community. But when it comes to personal picks, what chic styles are on the 'Making It' judge's shopping list this season? "I'm looking for eco-friendly accessories to incorporate into my spring wardrobe," Dayna says. "And of course, anything with a touch of maximalism."

Our picks for Dayna: eco-friendly accessories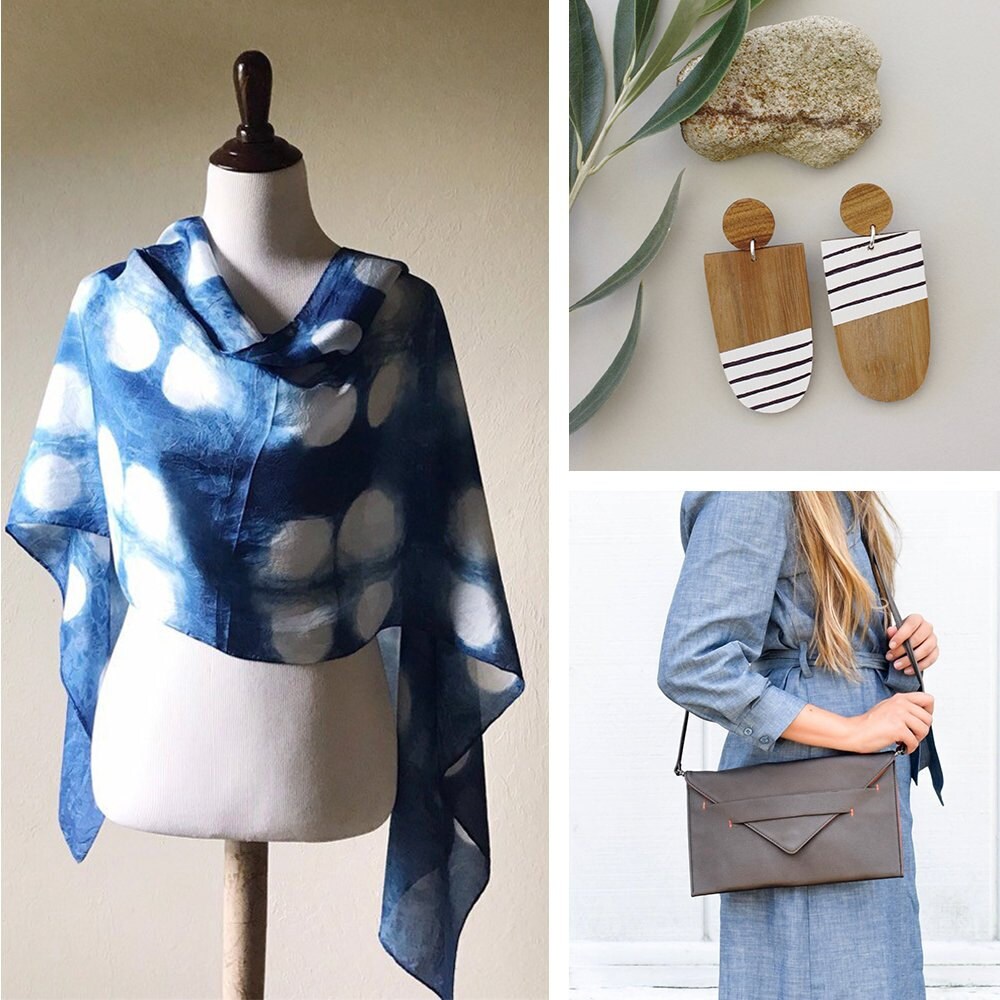 >