by Katie Hawley
You don't have to be a January baby to fall in love with this month's rich red birthstone.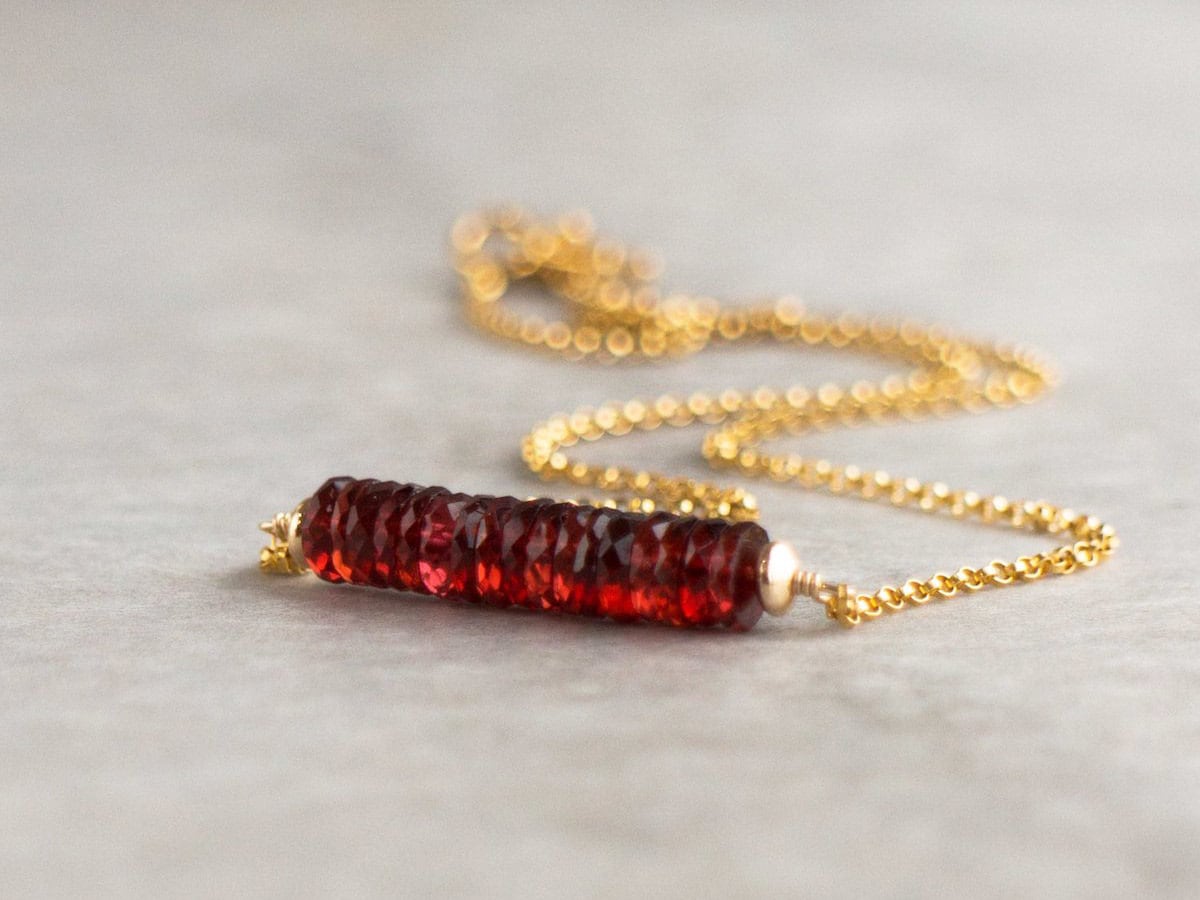 Throughout history, cultures from the ancient Egyptians to the early Romans have considered 
garnet
 a harbinger of good fortune, calling on the stone to protect warriors bound for battle or travelers embarking on a voyage. And in recent times, jewelry fans have prized the January birthstone for its rich color and durability. Not a January baby? Don't sweat it. You can still snap up some gorgeous garnet jewelry—
and
tap into those age-old lucky vibes. This year is all about 
layering on
whatever stones speak to you, regardless of when your birthday falls. To prove it, we've rounded up six of our favorite ways for anyone, anywhere to rock this radiant gem.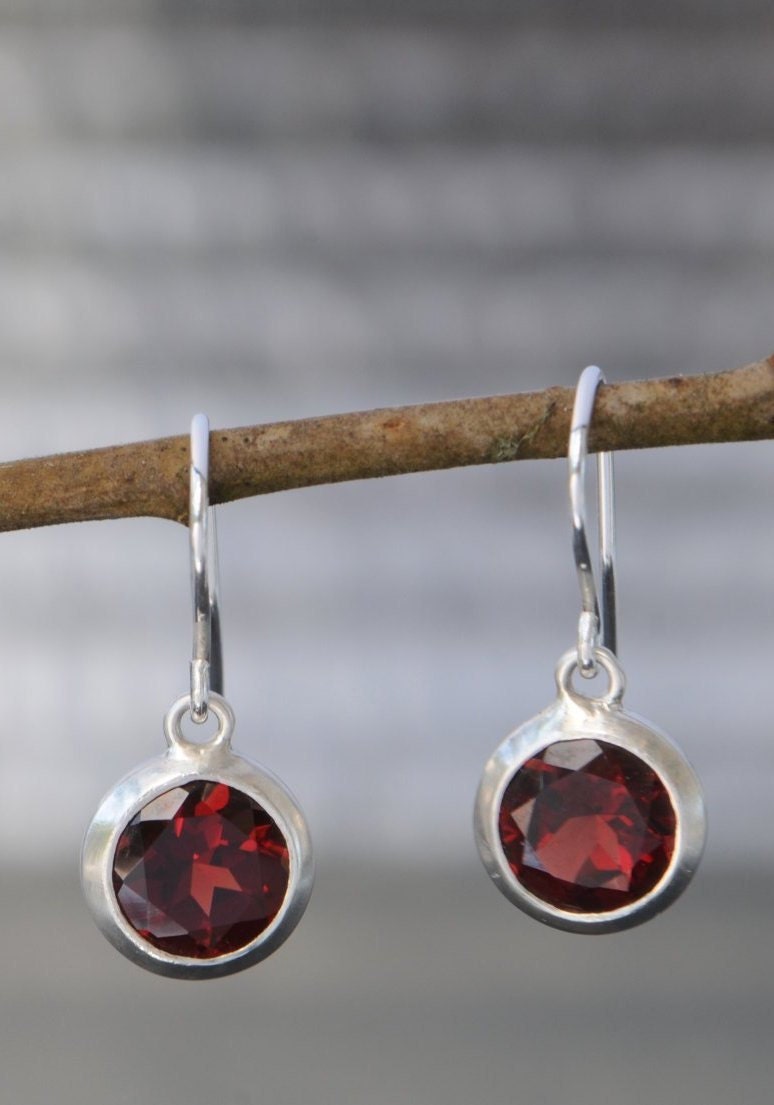 >
These artisan-crafted 
garnet drop earrings 
bring an effortlessly refined edge to any ensemble. And thanks to their streamlined sterling silver settings, the brilliant-cut stones get all the attention they deserve.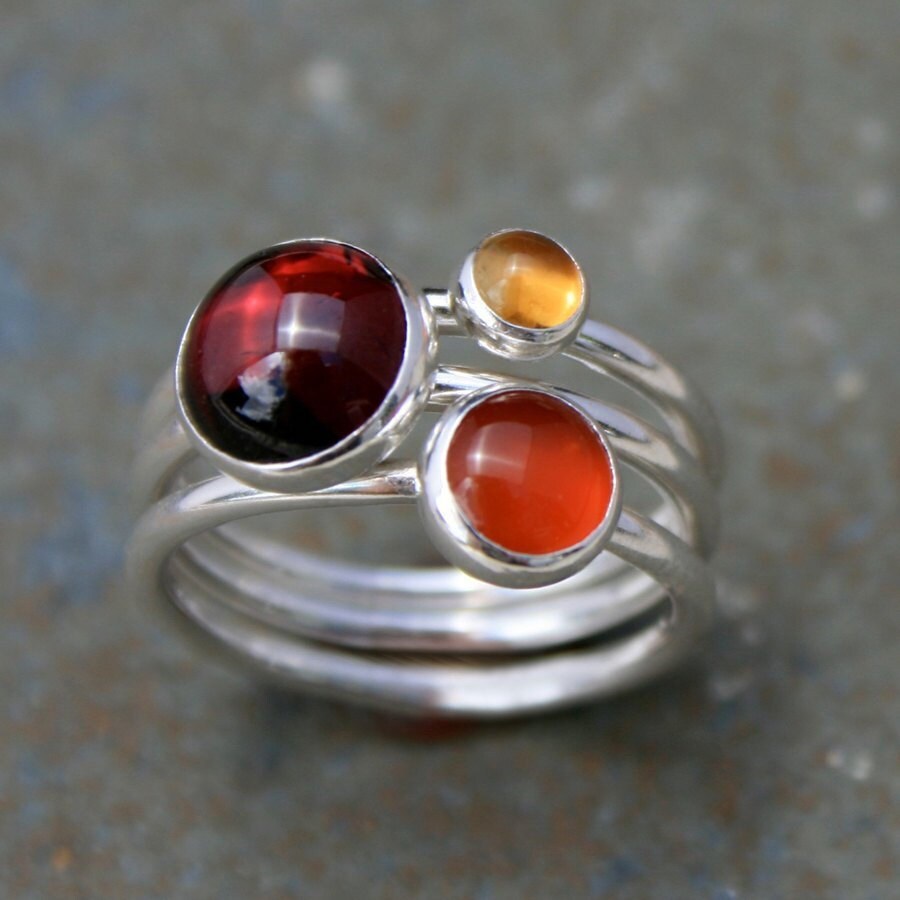 >
Inspired by the fiery palette of a Hawaiian sunset, this
trio of sterling silver stacking rings
boasts garnet, carnelian,
and
citrine stones. Wear them out to dinner on your next tropical getaway—or just pile them on at home whenever you need to channel some serious beachy vibes.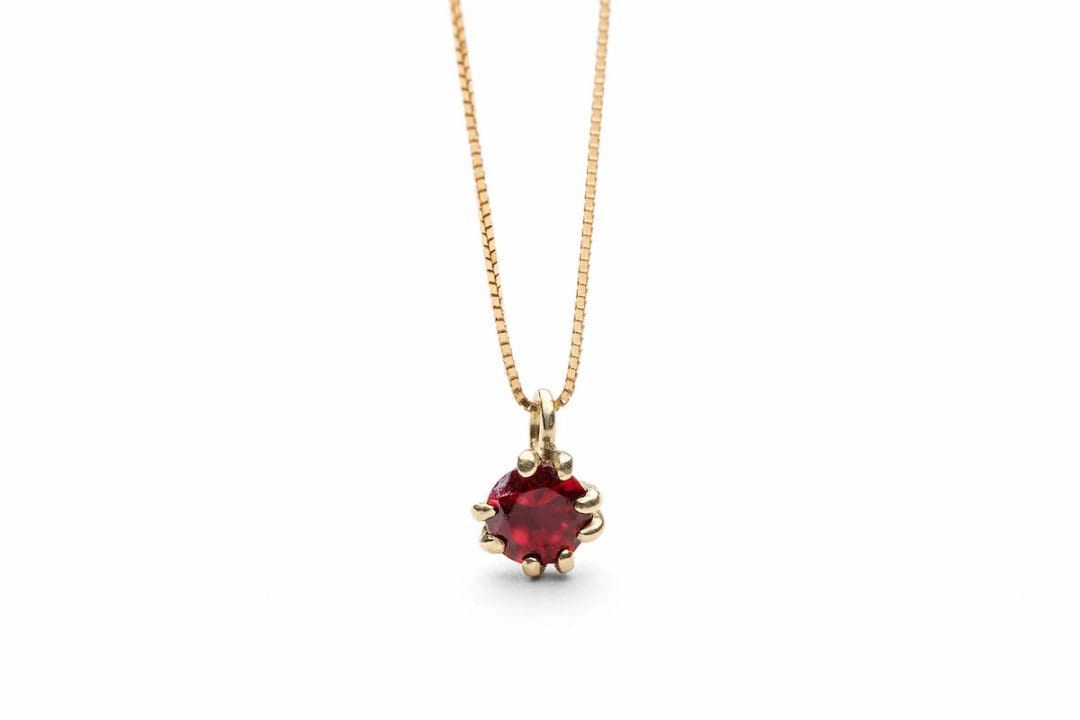 >
Calling all fans of the classics: It doesn't get more chic than this
delicate garnet pendant necklace
. Available in 14K yellow, white, or rose gold, this simple stunner makes the perfect
thoughtful gift
to celebrate any special occasion (but we won't blame you if you decide to keep it for yourself).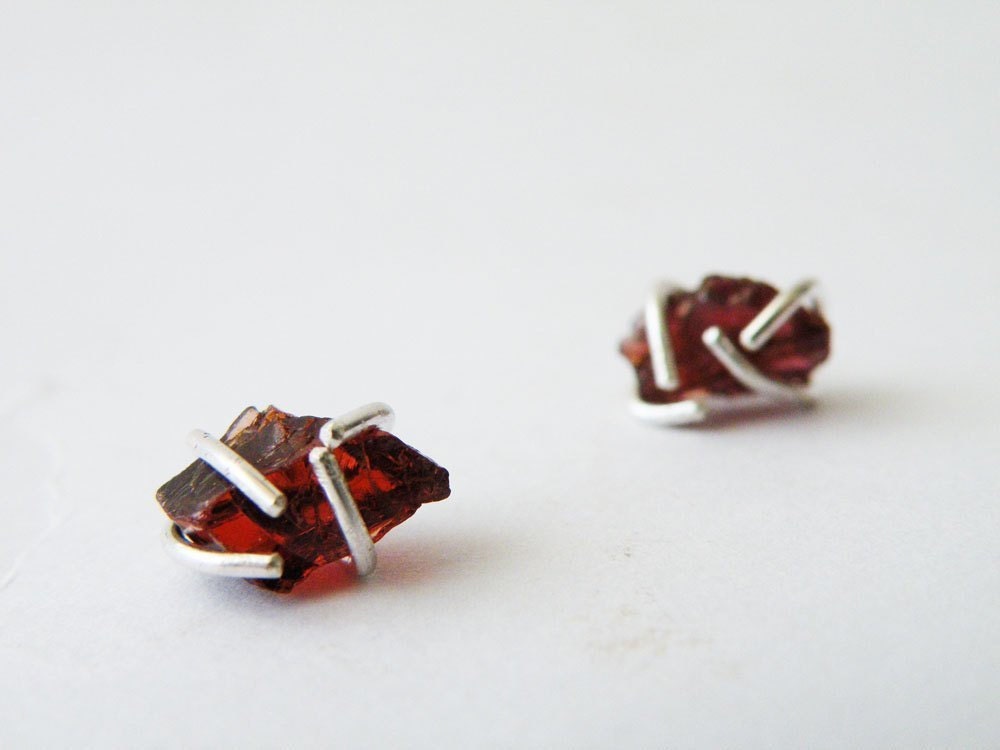 >
While garnets are positively luminous when polished, they're equally eye-catching in their natural state, as these
raw stone studs
so elegantly attest. With their understated, goes-with-everything shape, these earrings are ideally suited for everyday wear—and for edgier types, who might not traditionally see themselves as birthstone-jewelry people. (That is, until now.)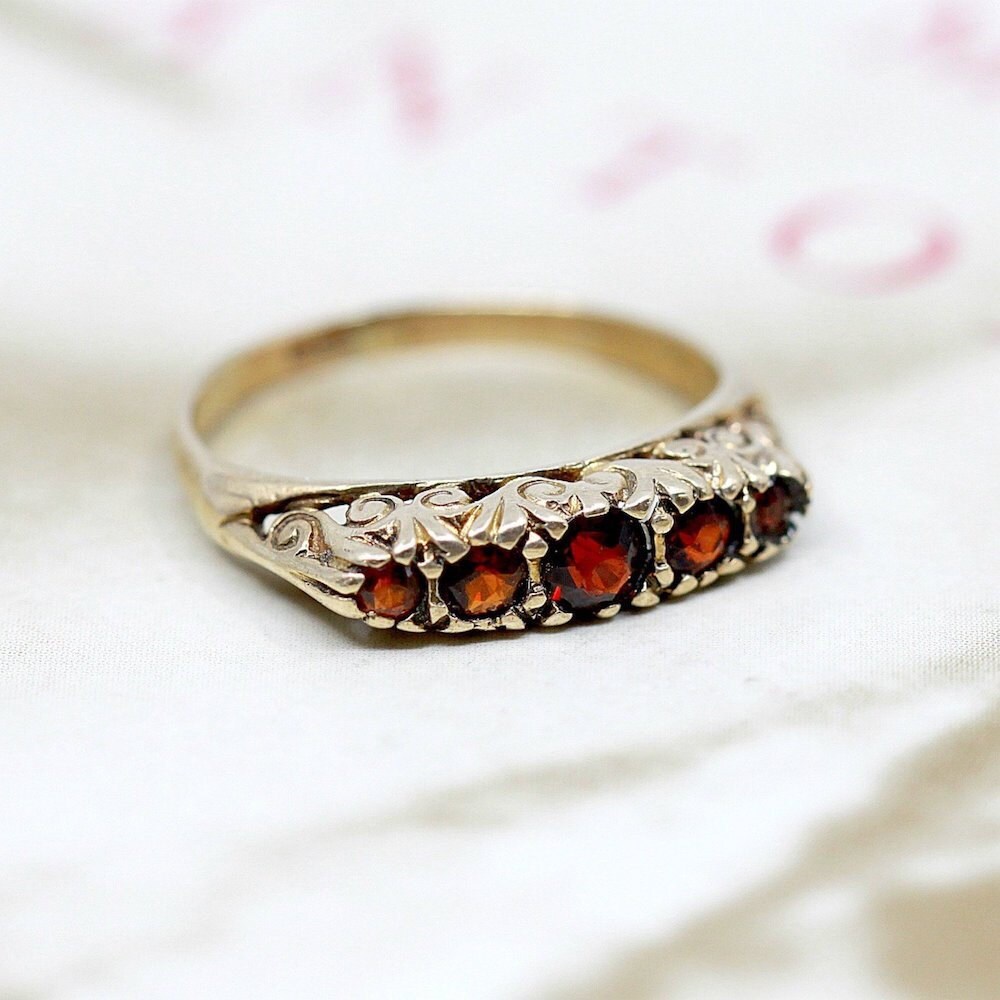 >
Five lustrous stones. A dainty yellow gold band. Striking filigree detailing. We're hard-pressed to pick our favorite part of this
vintage Victorian-style garnet ring
. This beauty dates back to the 1950s—and since garnet is an especially scratch-resistant stone, we're willing to bet she'll only get better with age.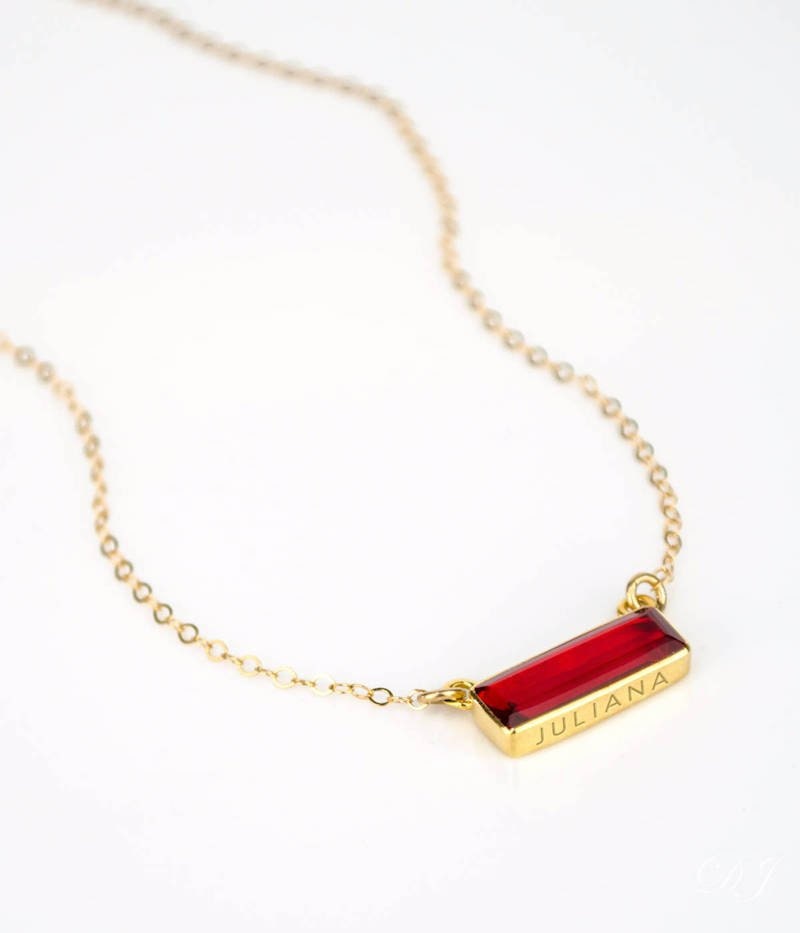 >
In the market for an affordable garnet alternative with a
personalized flourish
? Look no further than this
custom gemstone bar necklace
, crafted from garnet-colored
quartz
. Engrave the top or bottom of the bar with a mini message of your choice (up to 10 characters), pick a gold or silver finish, and choose from four chain length options for a finished piece that feels as one-of-a-kind as you are.