December's Twitter Artist Series travels to Tokyo for a lesson in using sand as art, and art as goodwill.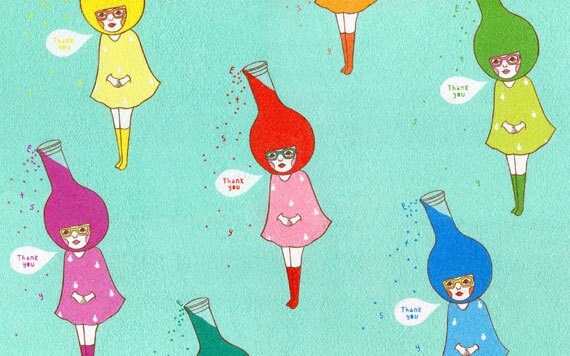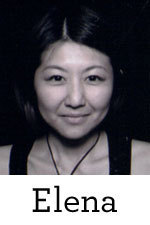 Konnichiwa! I'm Elena, part of the International Etsy Team focused on the Japanese Etsy community. I am based in Tokyo and I love being able to support artists in Japan looking to connect with Etsy's global audience. I'm very excited to announce that the artwork for December's Twitter Artist Series was created by the Japanese
Sunae
artist, Naoko Kikuchi, who goes by the name of Naoshi. Naoshi has been drawing with shimmering colored sand since 2004 and has participated in a wide variety of art projects and exhibitions in the U.S., Italy, France, Switzerland, and Korea. Cleaning her sand-covered floor is one of her daily routines. Be sure to check out Naoshi's Etsy
shop
or her
website
, which is packed with vibrant and unique sand painted work.
What is "Sunae" and what are some of its unique characteristics?
Sunae
(pronounced suna'é) is a Japanese word meaning "sand painting." The artist begins by drawing a design onto a special sticker sheet. Following this, colors are applied one at a time by cutting out and peeling off sections of the illustration and covering them with colored sand. It can be difficult, as there is no way to re-do or touch up a mistake, but the happy sense of satisfaction at seeing the finished piece is well worth the pressure! Shiny, colored sand is truly beautiful and I'd like everyone to see the original pieces, not just the digital images.
How did you begin working with Sunae?
I came across a shop selling a
Sunae
starter kit and recalled making sand art as a child. When I first tried my hand at
Sunae
it was so much fun: feeling the texture of the sand and seeing the finished piece made me ecstatic. With the thought of, "I'll make an even better one next!" always in my head I continued to create, and before I knew it seven years had passed and I had become "the
Sunae
person."
Tell us a bit about the design you made for Etsy's Twitter Artist Series.
I keep my sand in small bottles. They're cute, but if just one tips over the rest tumble like bowling pins and I've got sand everywhere! I took my inspiration for this piece from this not-infrequent event.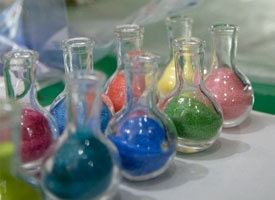 In addition, the year is drawing to a close, and when I look back on 2011 the first thing that comes to mind is the March disaster in northeastern Japan. My anxiety at not knowing when a disaster could occur caused me to rethink my life, and I felt the importance of the bonds between people. After the disaster there have been charity exhibitions in Japan and throughout the world, and I was moved by the strength of all the people who acted through art. I wanted to share my overflowing feelings of thanks to people the world over through this little bottle girl. I will be holding a
Sunae
workshop in the disaster-affected areas next year. It's a very small thing, but I hope I can put a smile on at least one person's face. I'll keep this feeling of gratitude close to my heart.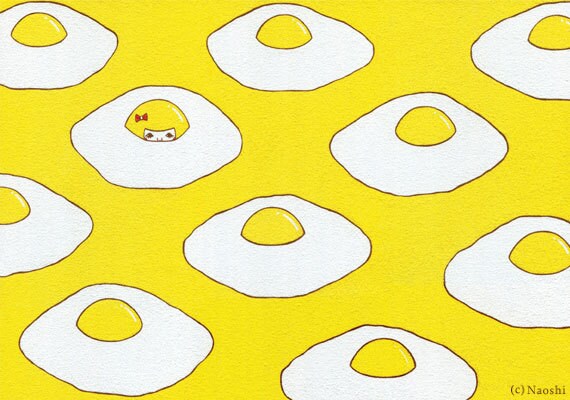 You are based in Yokohama, which is about 30 minutes from Tokyo by train. Could you share some of your favorite places in Tokyo or Yokohama with our readers?
My life as an illustrator began with a single book I picked up at Village Vanguard in
Shimokitazawa
. They have a spectacular lineup of books, manga, zakka, stationery, CDs and more. It's the kind of fun shop you can't leave without buying at least one thing. I also love stopping by
Niji-garou
(Rainbow Gallery) every time I'm in
Kichijoji
. I always find inspiration in the shop full of well-designed zakka and great gallery exhibitions. Kichijoji is a popular town often rated the "#1 place I want to live" in Tokyo.
Chano-ma
(Tea nook) is a cafe in the Minatomirai area of
Yokohama
. They have mattress-sized sofas that let you relax as if you were in your own home, and the sweets are delicious! Minatomirai at night is beautiful when viewed from the hot foot baths at the
onsen
(hot spring) nearby.
From where do you get your inspiration?
Recently I've been hooked on the work of
Jon Classen
. I'm always struck by his imagination-stirring backgrounds, the expressions of his animals and his world view that places importance on space rendered simply. Aside from that, I often go to live music performances, watch comedy routines on DVD, and I read manga daily. These three habits form an integral element of my work.
What is your dream?
To spread the fun of
Sunae
around the world through my work! Find Naoshi's work on all of Etsy's Twitter profiles: 
@Etsy
, 
@EtsyFR
, 
@EtsyUK
, 
@EtsyDE
,
@EtsyNL
@EtsyJP
 and 
@Etsy
.
Free Desktop + Mobile Wallpaper!
Download for iPhone / iPod Touch
Download for iPhone 4
Download for iPad
Download for 1280×800 Desktop
Download for 1440×900 Desktop
Download for 1680×1050 Desktop
Download for 1920×1200 Desktop
Instructions:
1. Pick your device above and save the image to your computer. 2. Sync your device and click the photo tab to include your pretty new wallpaper. 3. After syncing, view the photo and click the lower left button to use as wallpaper. 4. That's it! Now show off and tell all your tweeps to follow 
@Etsy
, 
@EtsyFR
, 
@EtsyU
,
@EtsyDE
, 
@EtsyNL
, 
@EtsyAU
 and 
@EtsyJP
.