How a Kickstarter campaign, a dream—and the help of a handful of talented designers—turned this historic hotel into a unique artists' retreat.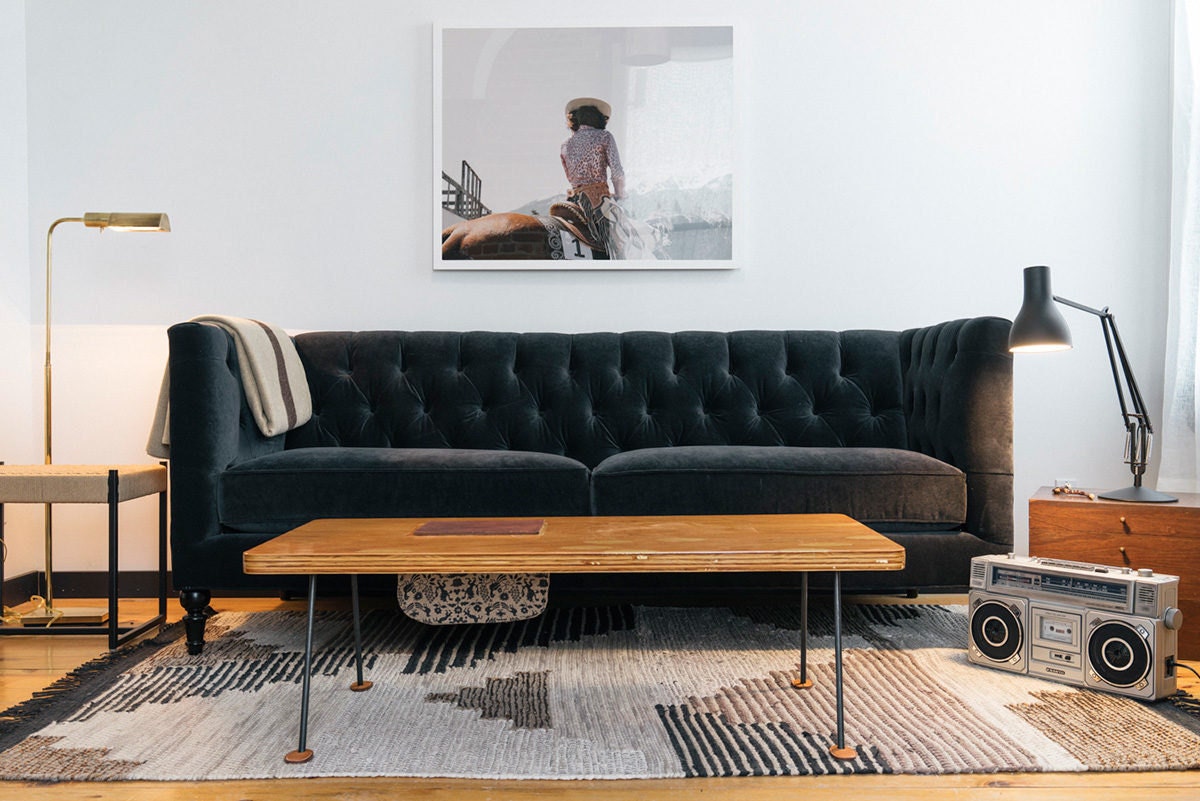 As is the case with any good art project, reviving the century-old
Jennings Hotel
in Joseph, Oregon, has been as much about the process as the end product for founder Greg Hennes. After keeping tabs on the Main Street mainstay—which began as a hotel, and later housed offices and apartments—throughout four years' worth of weekend trips to the area, the Portland transplant purchased the building in 2014. Since then, he's been working with a rotating cast of likeminded creatives and local artisans to renovate one room after another, funding the work with a Kickstarter campaign and giving individual collaborators complete control of a single space's aesthetic. An early wave of artists-in-residence contributed handmade details, such as the dinner plates in the communal kitchen made by ceramicist Haley Ann Robinson and custom quilts stitched by Brooklyn's Zena Verda Pesta. It's all been a bit like an extended barn-raising, only with more design cred.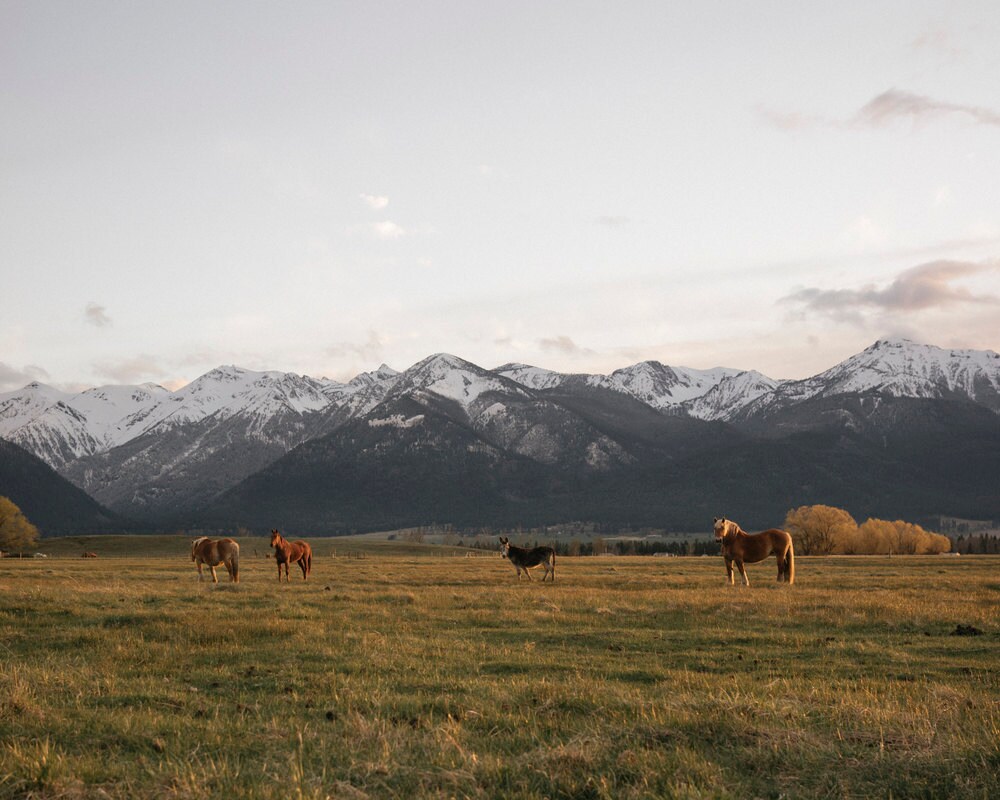 The Wallowa Mountains near Joseph, Oregon.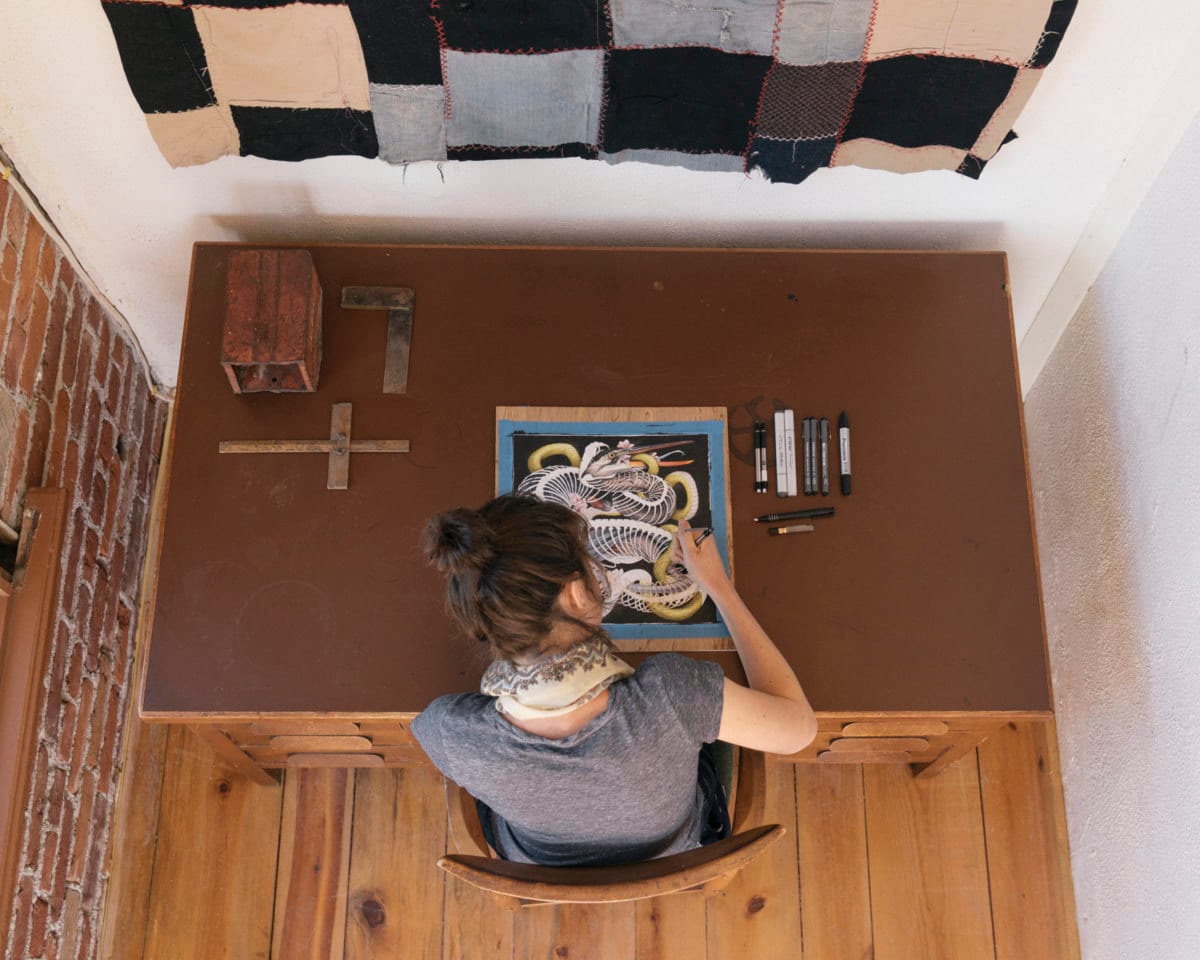 Artist 
Christina Mrozik
 working on a piece for the hotel's permanent collection.
The Jennings has been adding rooms on a rolling basis since the first one opened its doors in 2015; a new batch, including one conceived by Etsy seller Lisa Garcia, the designer behind the home goods shop
Soñadora
, will be available for booking this summer. With the renovations nearly complete, Greg will have more time to focus on his next great adventure (and fundraising campaign): building a workshop for the non-profit
Prairie Mountain Folk School
, also in Joseph, which he launched in March 2017 to host weekend workshops in
natural dyeing
, metal forging, spoon carving, and more.
We asked Greg and Lisa to tell us about their creative collaboration at the Jennings Hotel.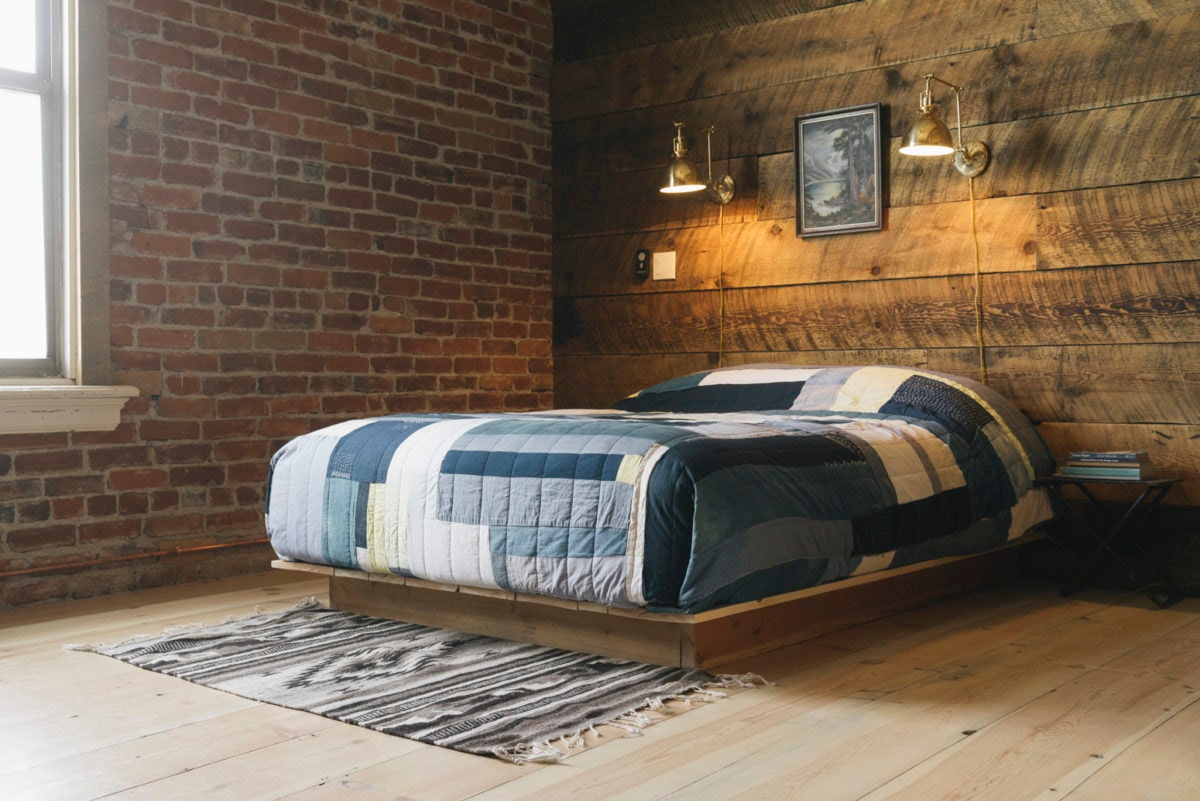 Room 8 at the Jennings Hotel, designed by founder Greg Hennes.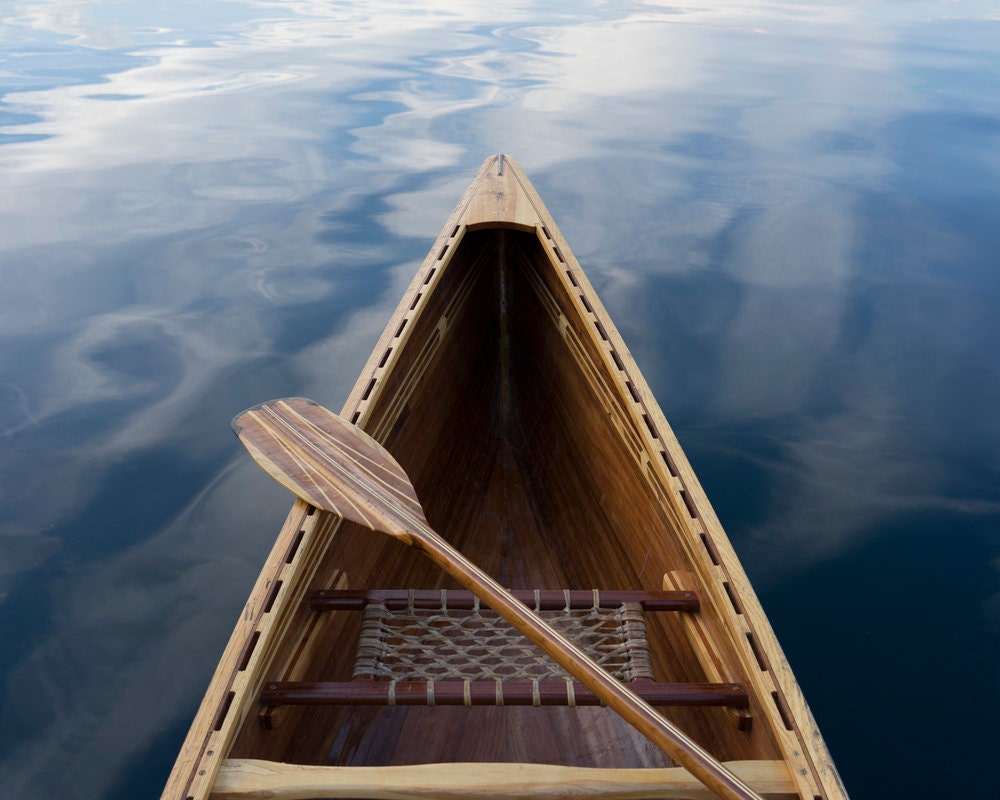 Greg, what were you looking for in a hotel collaborator?
Greg
: I was really just looking for someone with a strong sense of design; I wasn't attached to a particular aesthetic. All the rooms have a distinct personality and are distinct experiences, but they're all connected by the thread of good design.
Lisa
: Greg was so open and allowed us to really explore and have fun—it's been awesome.
How did you two first meet, anyway?
G
: We met in 2012, when I was launching a holiday shopping event in Portland called the Portland Bazaar. Lisa reached out to us about her band playing at the event.
L
: We just became friends after that.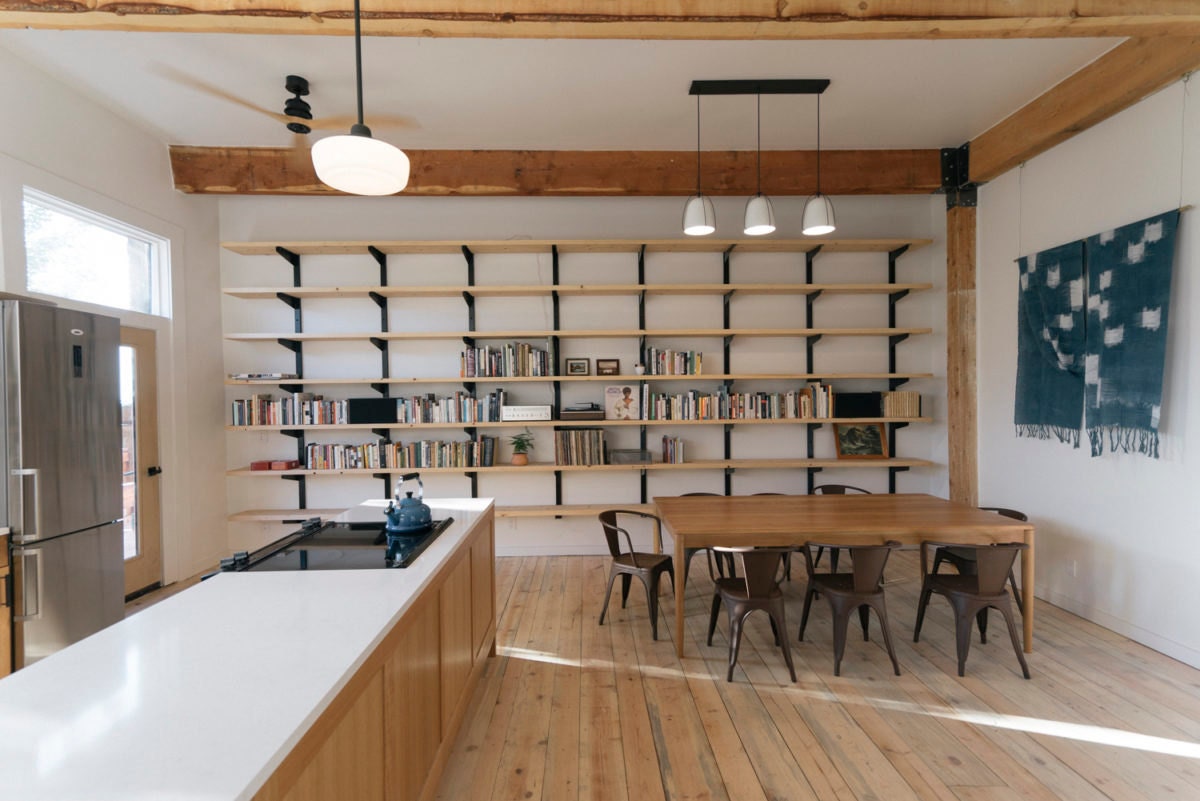 The Jennings Hotel's communal kitchen and library space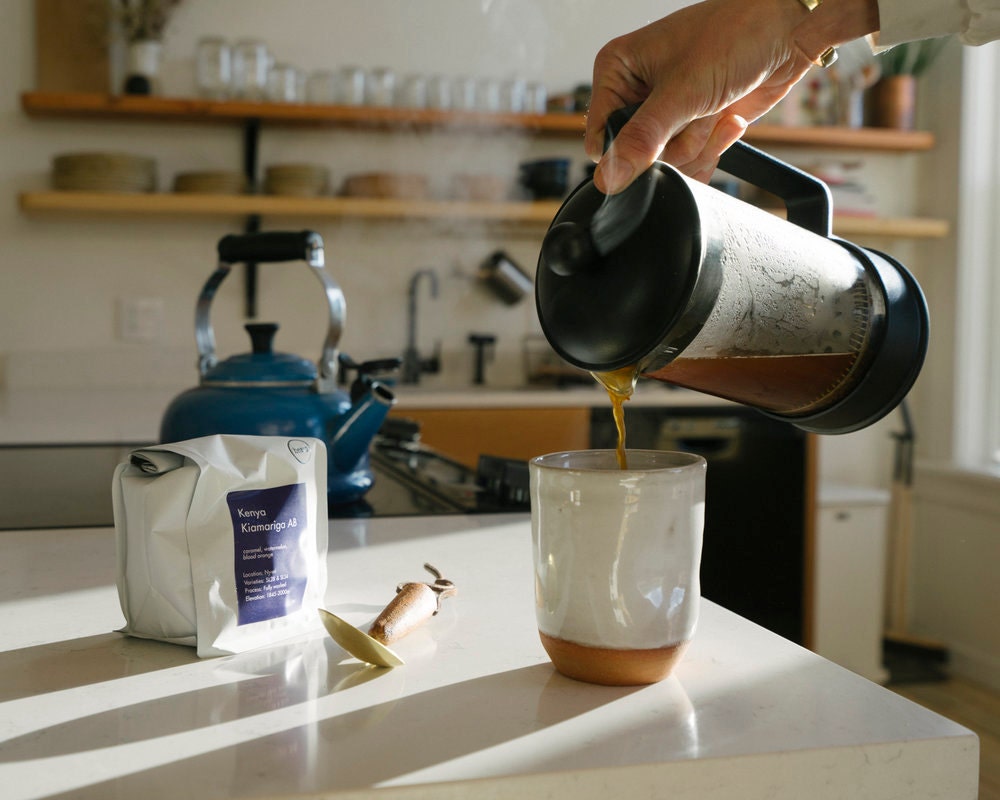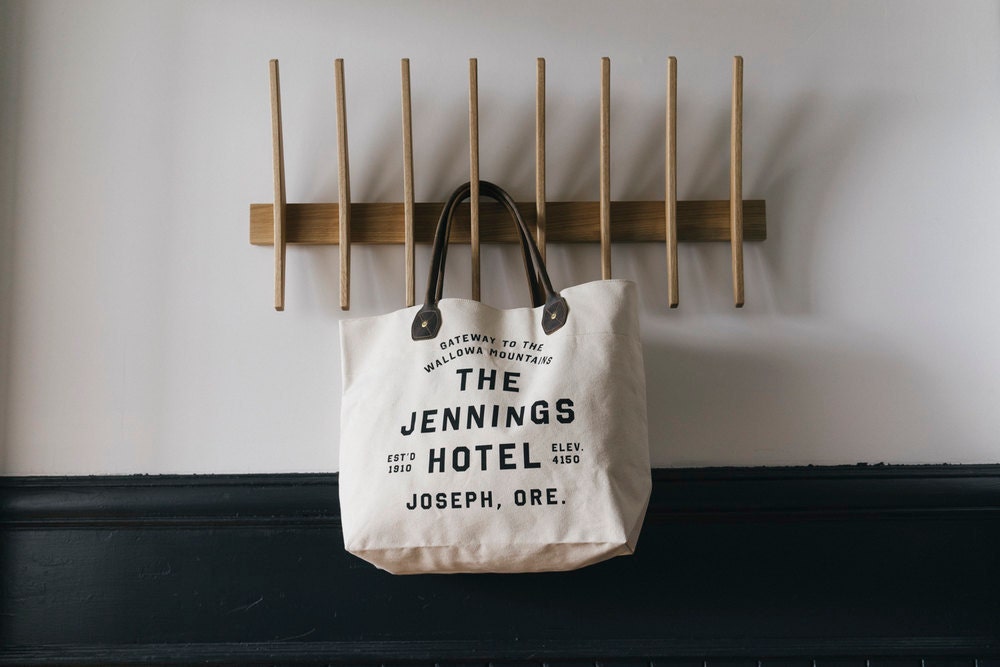 Lisa, you've done hospitality design before. What appealed to you most about working on this project?
L
: It seemed very, very special from the start. I visited about two years ago and got to see the bones of the hotel and help Greg with the very first room; at that point, I was hooked. I realized that he had stumbled upon a real gem out there: The community was amazing, the location was incredible, everything about it was dreamy. When he asked me to design a room I didn't hesitate. We've had some unique challenges, but overall this has been one of the more rewarding projects I've worked on, and I think that's in large part because of how great it is to work with Greg and his team. He surrounds himself with wonderful, talented people who get things done.
Will you tell us about the idea behind your room?
L
: I went back to the drawing board quite a few times, thinking about what would be best for my room that would also fit in nicely with what the other designers had done. Eventually we settled on a concept that I'm calling the INFP4 room. INFP is a Myers-Briggs personality type, and the 4 is an Enneagram type, which I loosely translate to being "the introverted artist." It's such a magical space out there in the Wallowa Valley: The landscape is really conducive to
creativity
and unblocking, and both times I've gone it's been pretty cathartic. With that in mind, I wanted to design a room that would be a conduit for future works of art.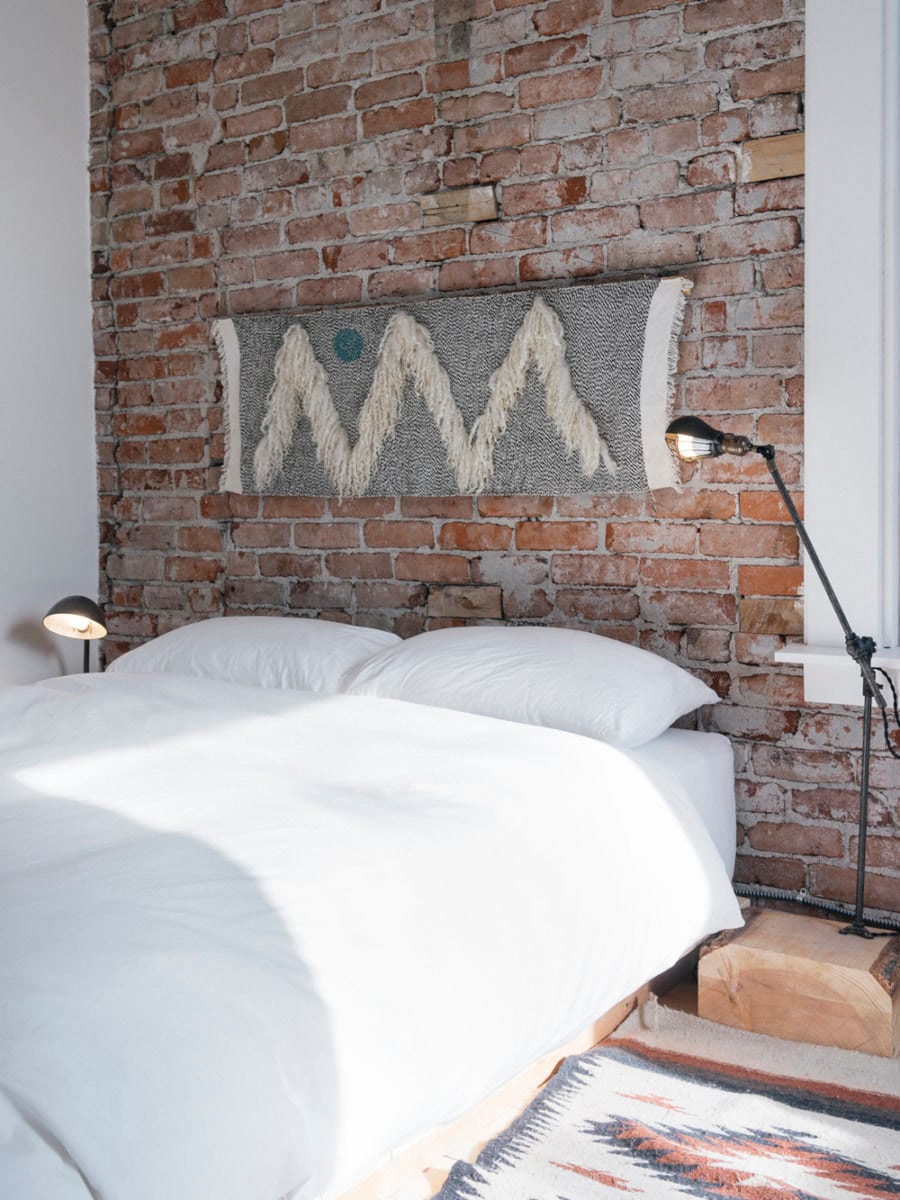 Room 3b, a collaboration between
Phloem Studio
's Ben Klebba and Matt Pierce of
Wood&Faulk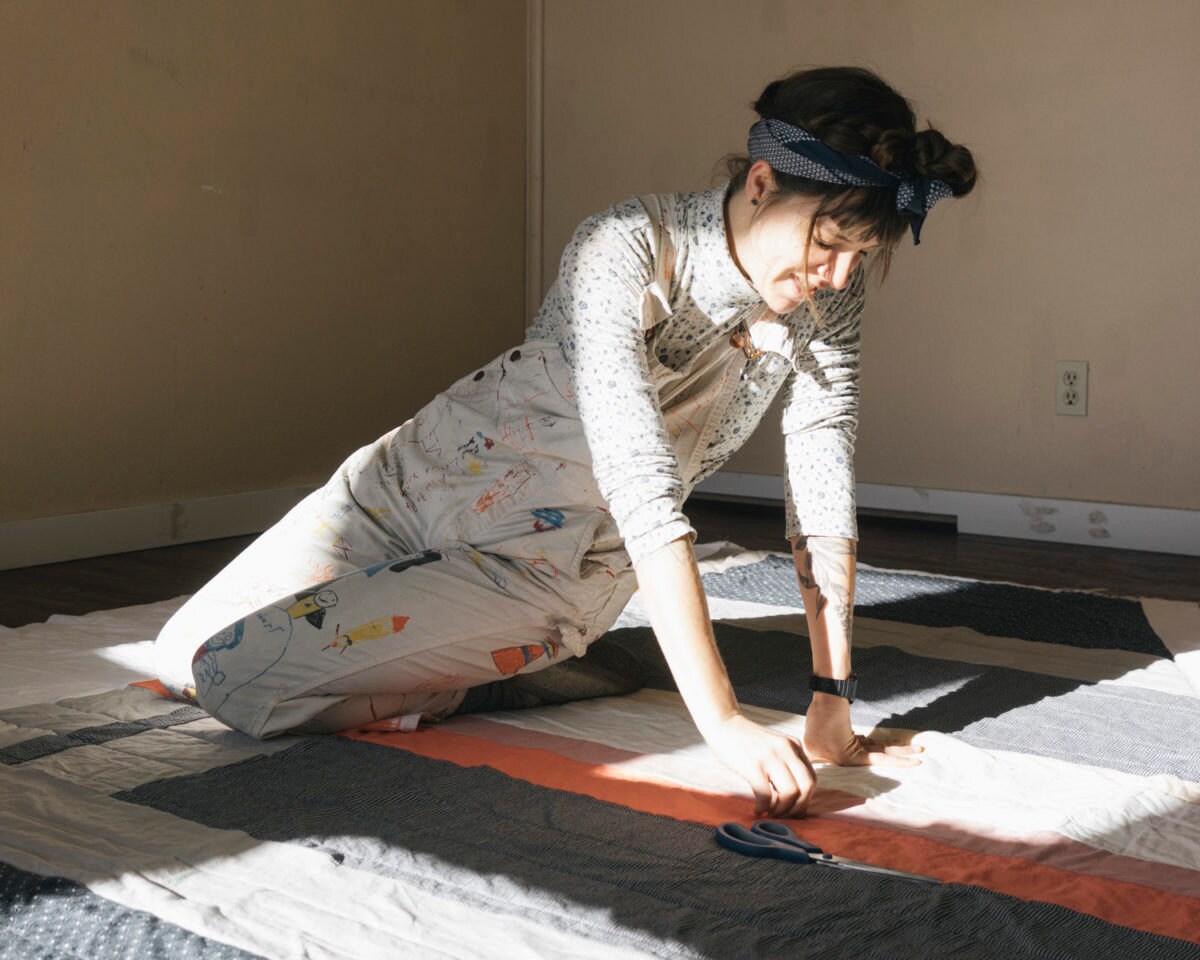 Zena Verda Pesta pieces a custom quilt for the Jennings Hotel.
So how did you bring that concept to life?
L
: Mainly, I wanted the room to be a blank palette for someone. The desk was key—we ended up doing a built-in for that. We also created a gallery fixture with shelves to display
art made by different artists
. To get at the idea of reflection, I made
large mirrors
a prominent element. I also sourced a field easel that you can take out on the trails to work on, and I started a weaving wall, which will slowly turn into a large tapestry as guests contribute to it over time.
Greg, what do guests seem to love most about the hotel in general?
G
: I think the sauna and the combined kitchen/library have been the two most important aspects of the hotel, both from a guest perspective and from a personal one. It's incredible to see how people gather in and use those public spaces: to have conversations, listen to records, look through books, and sit by the fire. Yes, the guest rooms are all unique and that's super-special, but bringing people together and creating conditions for conversations, that's the thing that really makes the project stand out.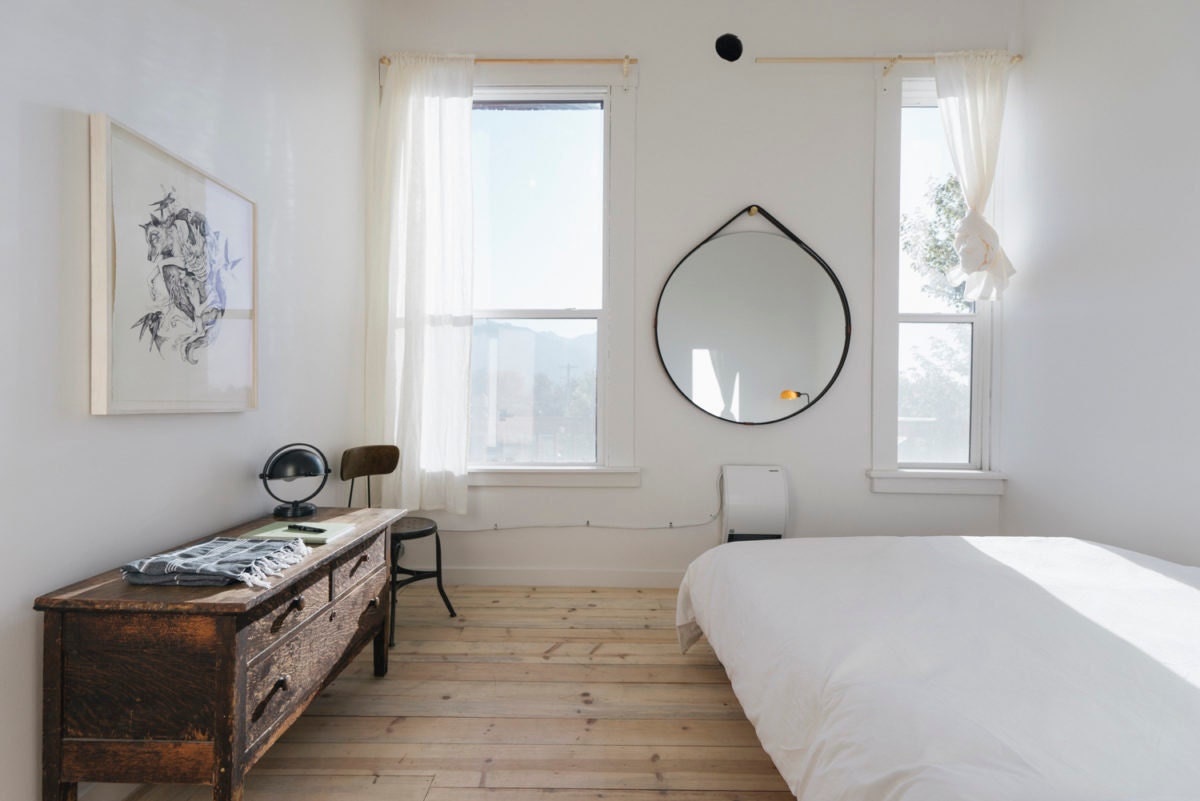 Room 3b, with original artwork by Christina Mrozik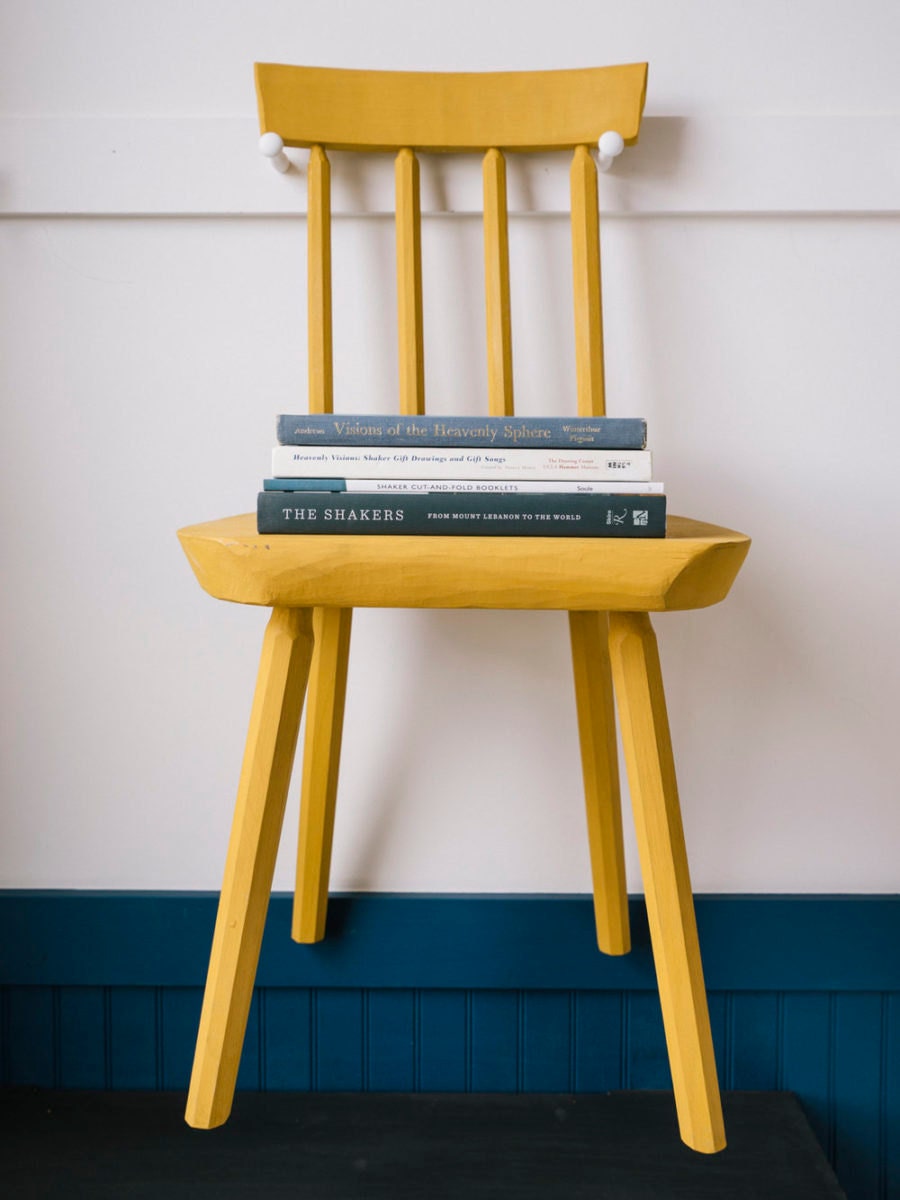 A Shaker peg rail runs around every wall of designer Tom Bonamici's room, 4.75.