by Valerie Rains
Twenty go-to shops for finding good things to put in small packages.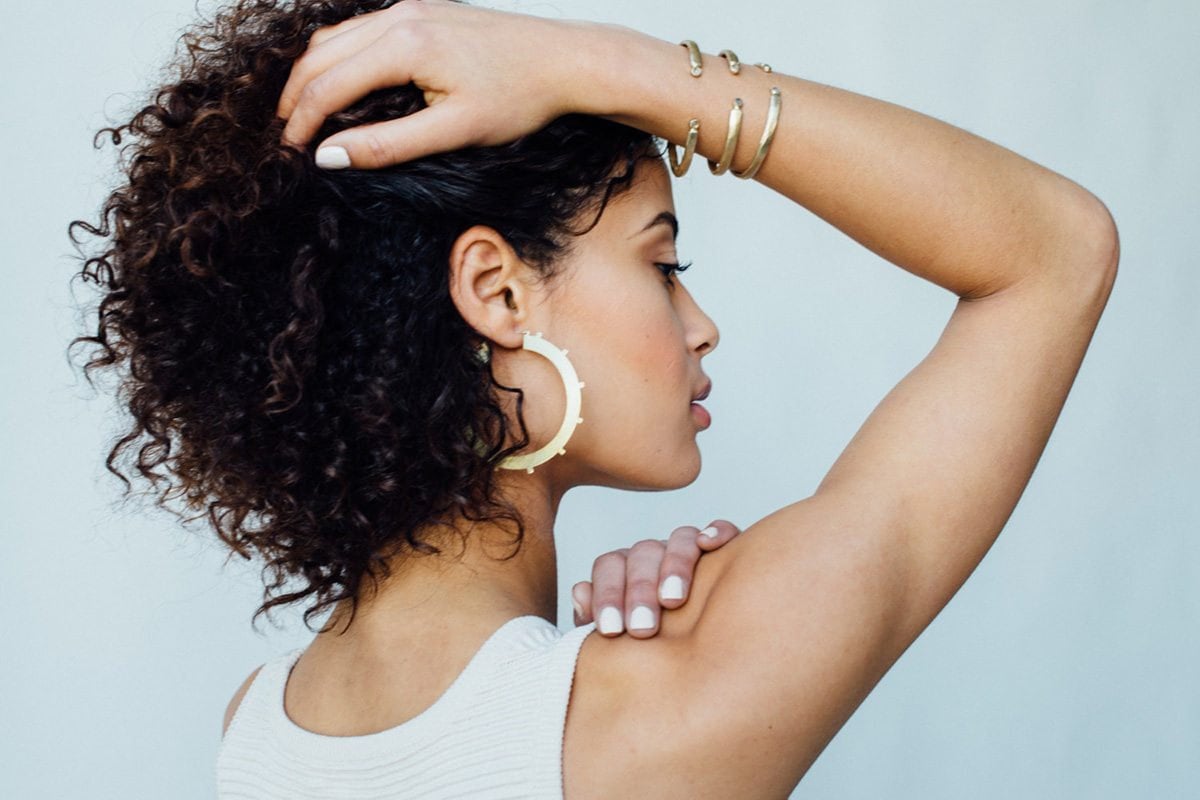 Wouldn't your holiday shopping mission be so much more manageable if you had just a few foolproof places to find unique presents for all the people you love? We thought so, too. That's why we assembled this bookmark-worthy list of shops filled with handmade jewelry designed for an array of recipients. We're not saying you have to source 
all
your holiday gifts from this list — but we're pretty sure you could.
For Women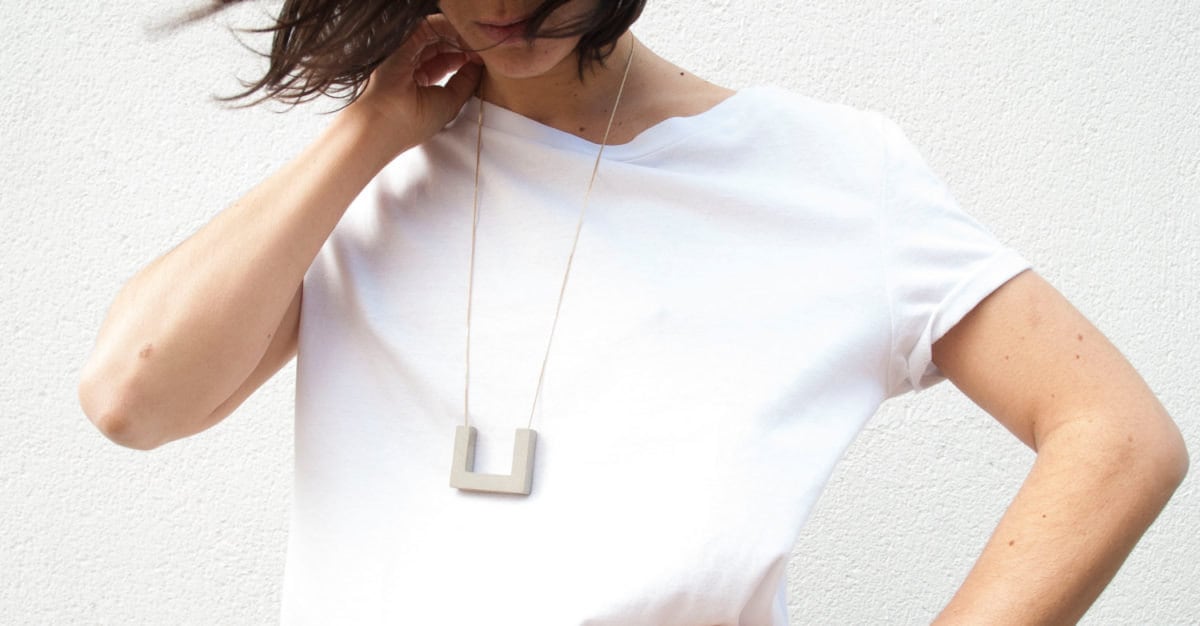 Gravel and Dust
There are only ten pieces in this tightly edited line from a husband-and-wife team working in Biarritz, France, and each one is a simple, geometric specimen of concrete or marble and brass. Your coolest, color-shunning friend will no doubt approve.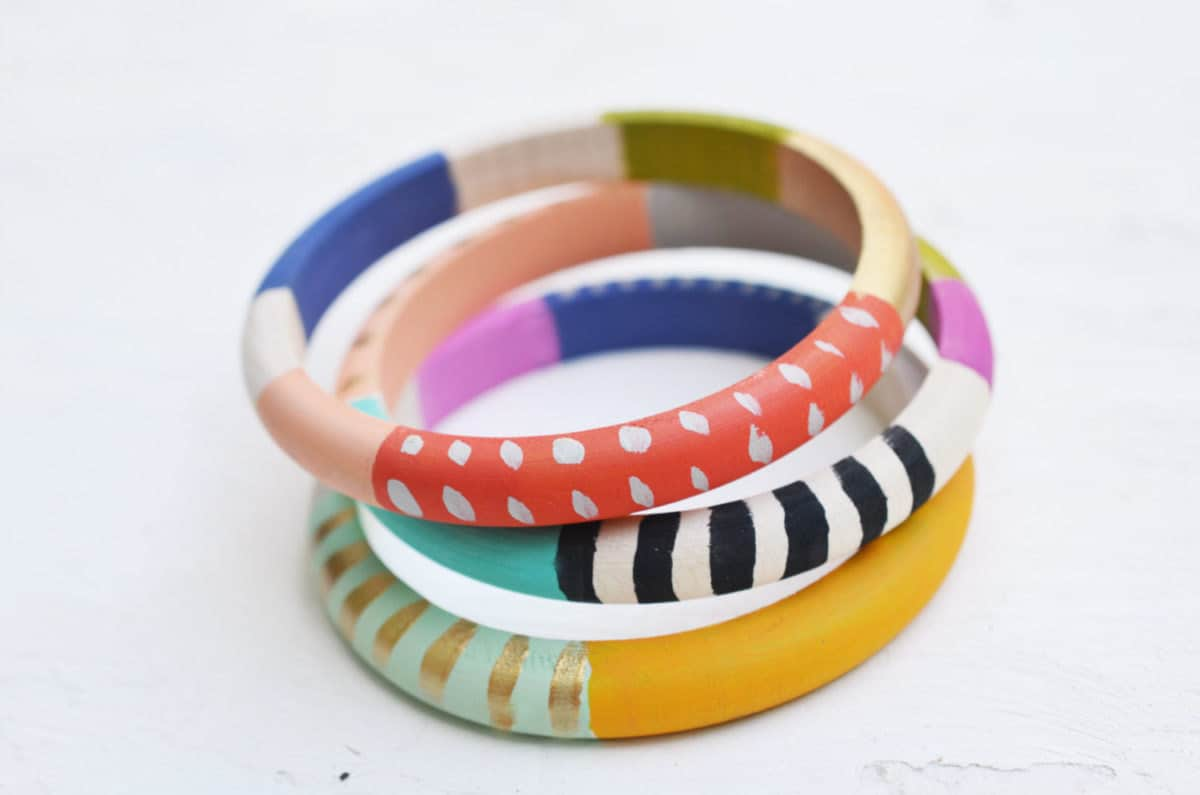 Jill Makes
Modern and casual, eclectic but not kitschy, Louisiana designer Jill Foreman's namesake line has carved out a truly unique niche in the handmade jewelry market, with her painted wood bangles, acrylic neon initial keychains, and brass-and-bead necklaces. They're approachable enough to work for a best friend or someone you don't know well at all.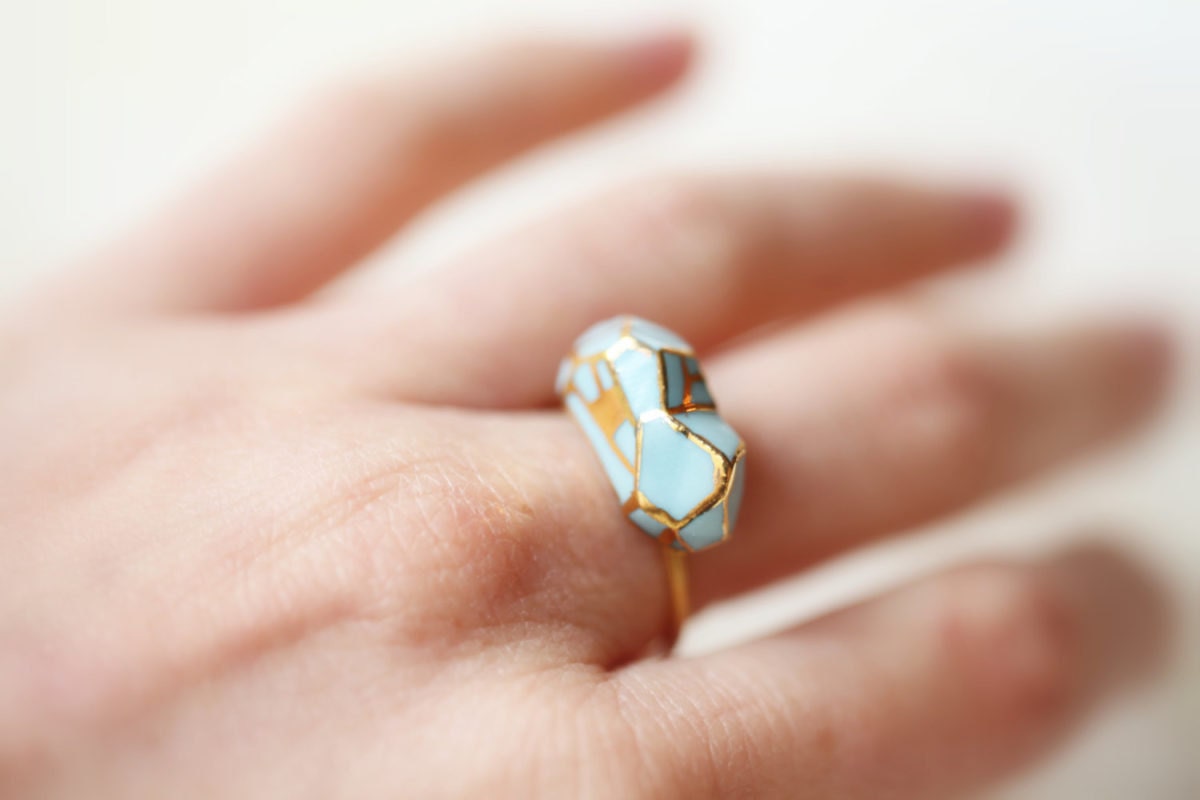 Goutte de Terre
Earth mothers with an edge will appreciate Raphaël Schaltegger's one-of-a-kind porcelain designs, many of which are touched with sparing glints of gold. The Parisian designer (and world traveler) finds inspiration in nature, and water specifically — many of his pieces are named for rivers — and his Paris gallery doubles as the HQ for an activist effort working for water access in India.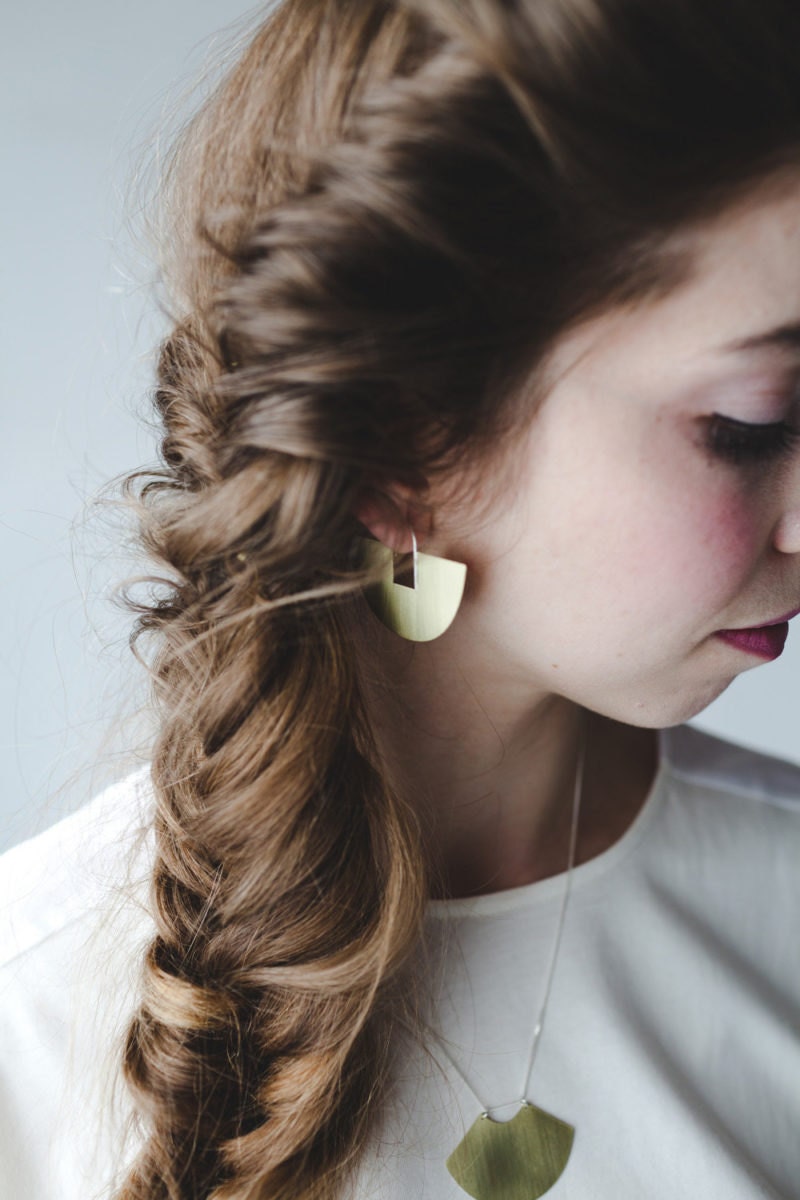 Lumafina
Maximalism and minimalism collide in Lumafina's line of super-streamlined statement pieces, where muted brushed-brass predominates and a single well-placed curve is the raison d'etre. Know someone who embodies a similar quiet strength? She'll love it.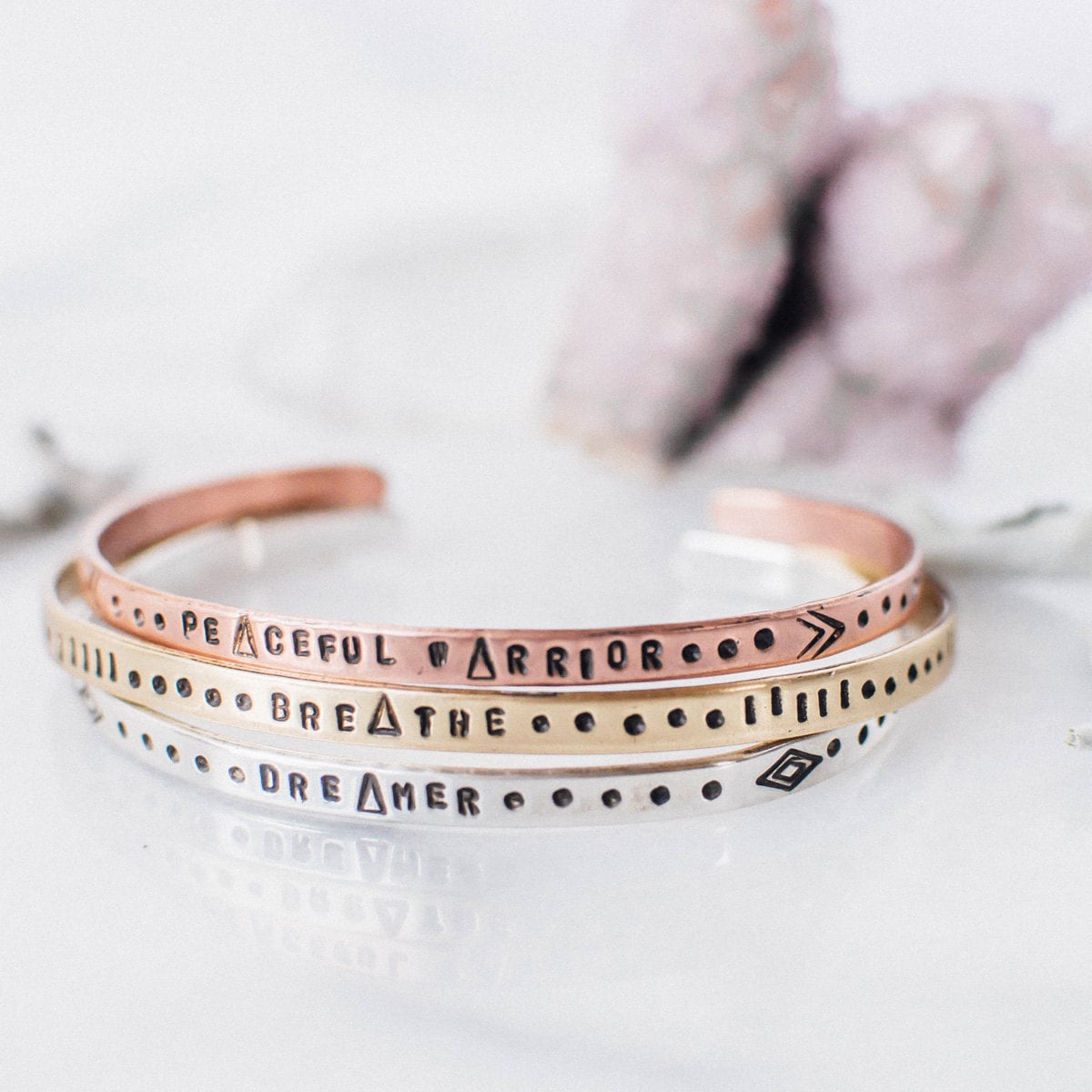 Zenned Out
Constellation jewelry, yoga charm pendants, chakra chokers, and bangles stamped with motivational messages express the essence of this shop. (Consider your bikram-before-brunch crew officially covered.)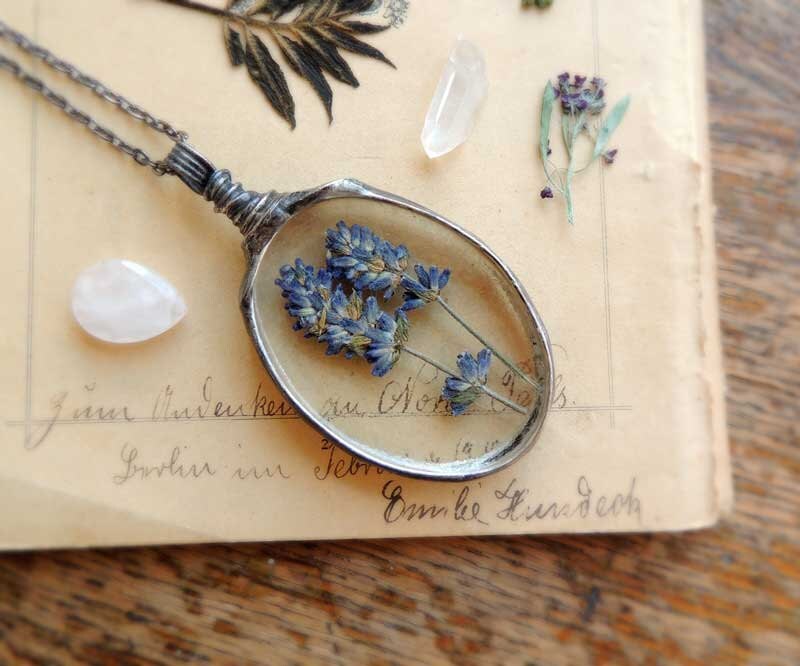 Mariaela
This is the shop to browse for nature-lovers, dreamers, and nostalgic types. From romantic terrarium pendants filled with tiny dried plants to boho, rough stone rings that celebrate each crystal's individual quirks, every piece is handmade by a self-taught designer in Poland (so get your orders in early!).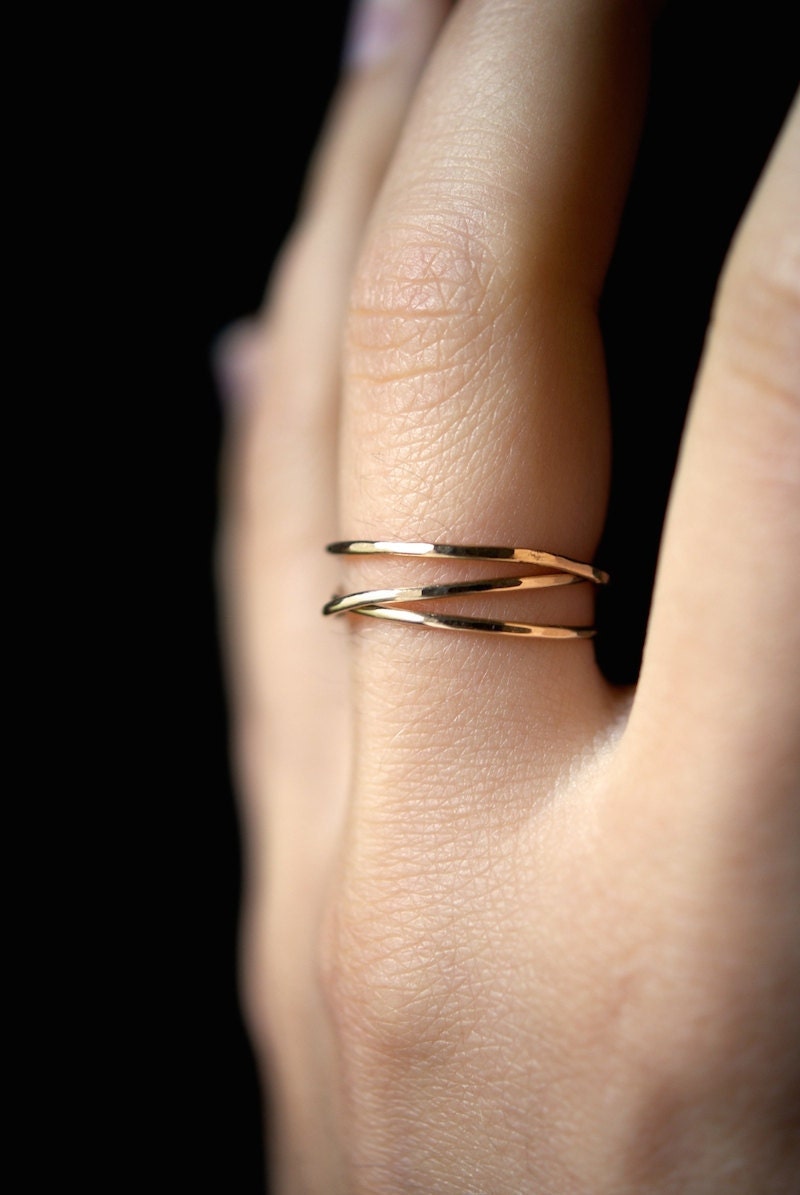 Hannah Naomi
This Portland-based maker built her line around delicate stacking rings and other barely-there accessories for the woman who wants to wear her jewelry, not be weighed down by it. Buyers can choose from wallet-friendly gold-filled wire and more expensive solid gold styles.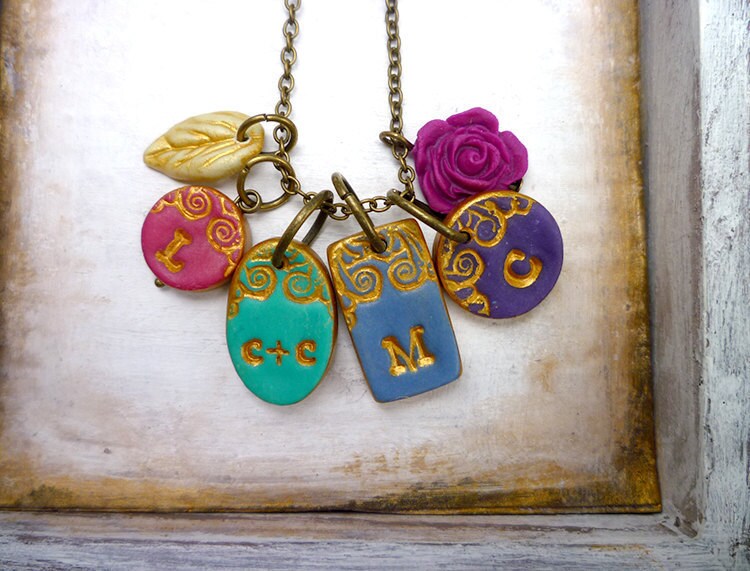 Palomaria
Palomaria's personalized clay jewelry is designed with all kinds of women in mind — from mothers and grandmothers to bridesmaids, sisters, and teachers. The consistently feminine, antique-inflected aesthetic makes it ideal for building a mix-and-match collection through many holidays to come.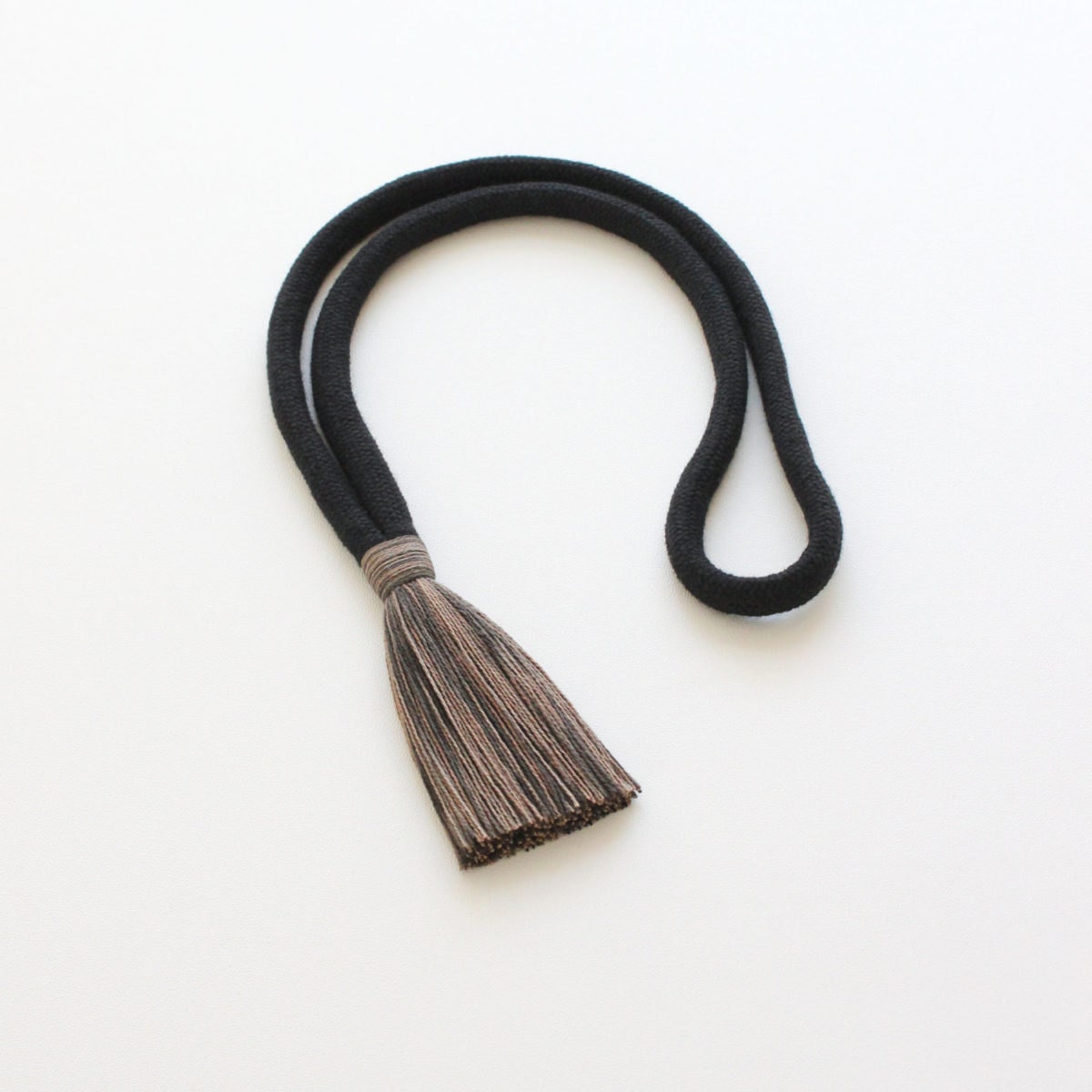 Ink-dyed cotton rope necklace from Forestiere, $92
Forestiere
These fiber-focused necklaces, bangles, and drop earrings prove that simplicity and softness can coexist. Shop here for the sophisticated lady with a closet full of avant-garde garments in neutral hues.
For Men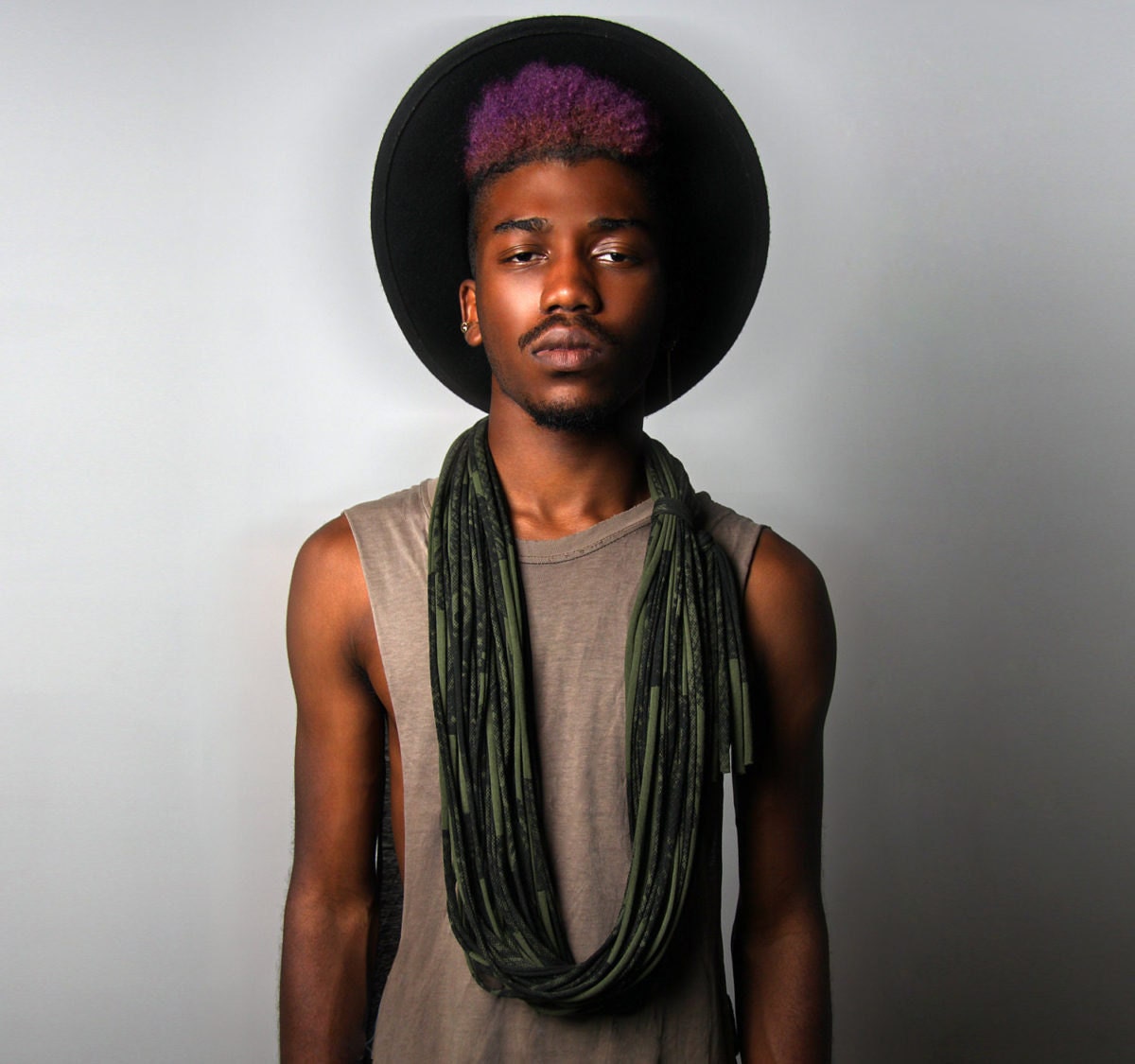 Multi-strand infinity scarf from Necklush, $85
Necklush
Somewhere between a necklace and a circle scarf, there's this textile accessory, crafted by a design duo that prints original patterns on fabrics by hand before fashioning them into their final forms. More tentative types can dial down the drama with a wrapped or braided bracelet version.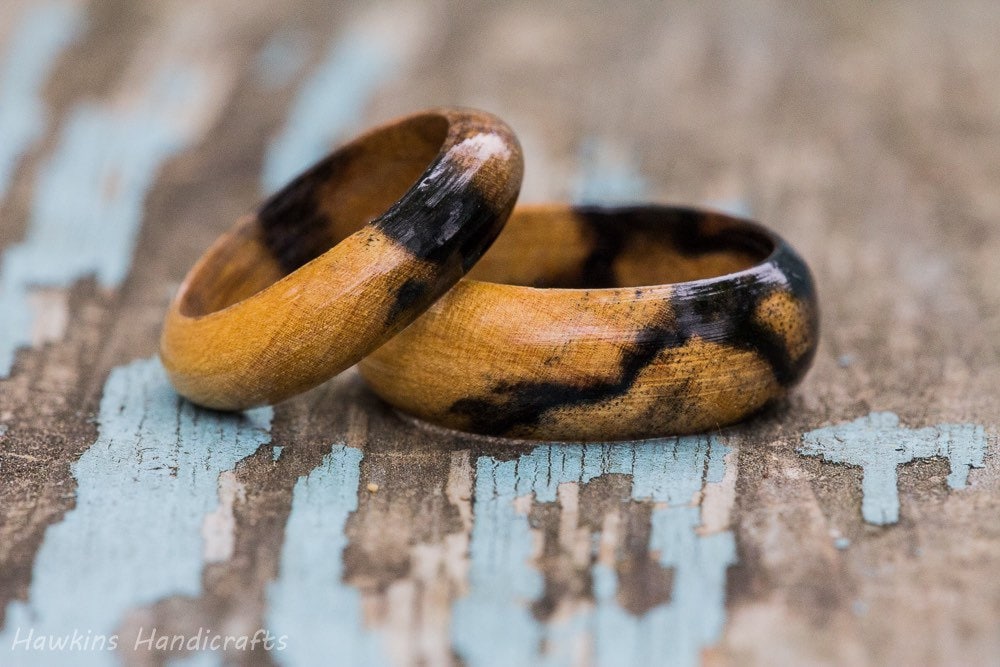 Hawkins Handicrafts
Maryland woodworker Daniel Hawkins carves basic bands from all manner of reclaimed materials, including retired wine and whiskey barrels. Those in search of something a little flashier can opt for a ring fused with brightly colored resin or stained with bold, contrasting stripes.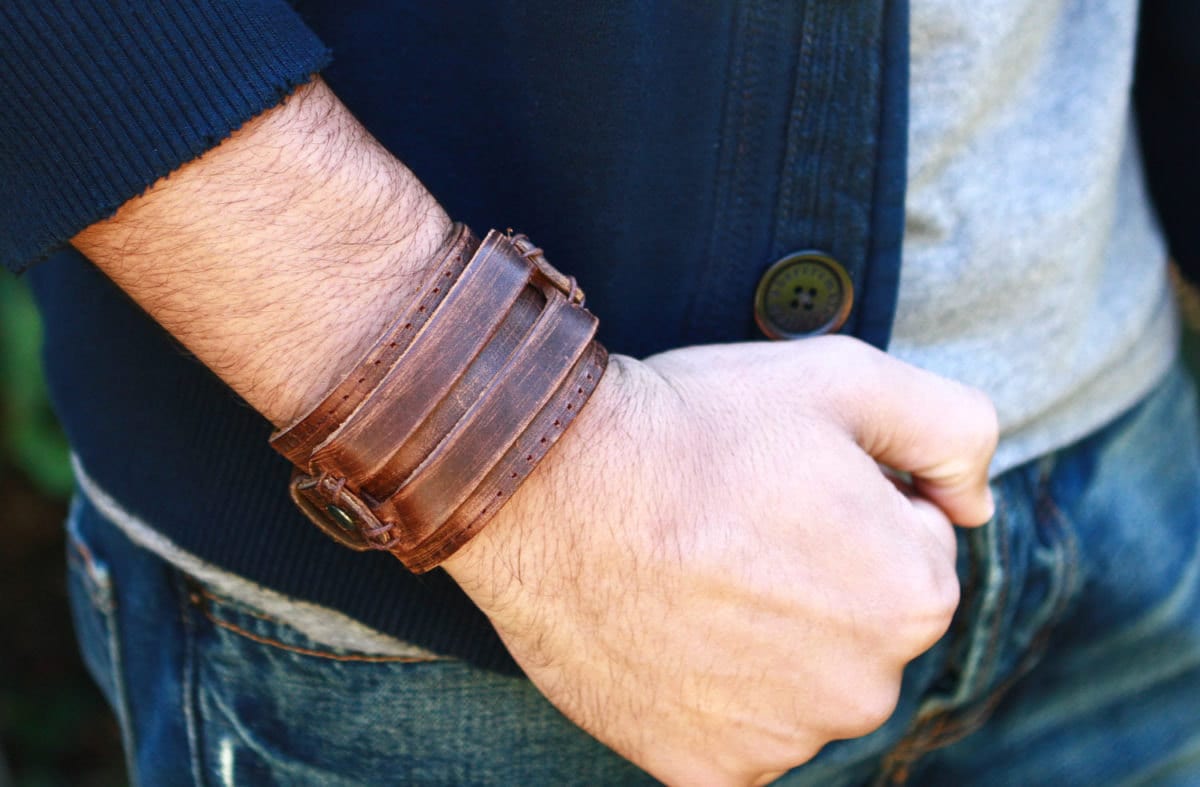 True Heart Style
Wraps, straps, buckles, studs and braids: There's a just-tough-enough leather bracelet style for any guy on your list here (and plenty of coordinating his-and-hers options, to boot).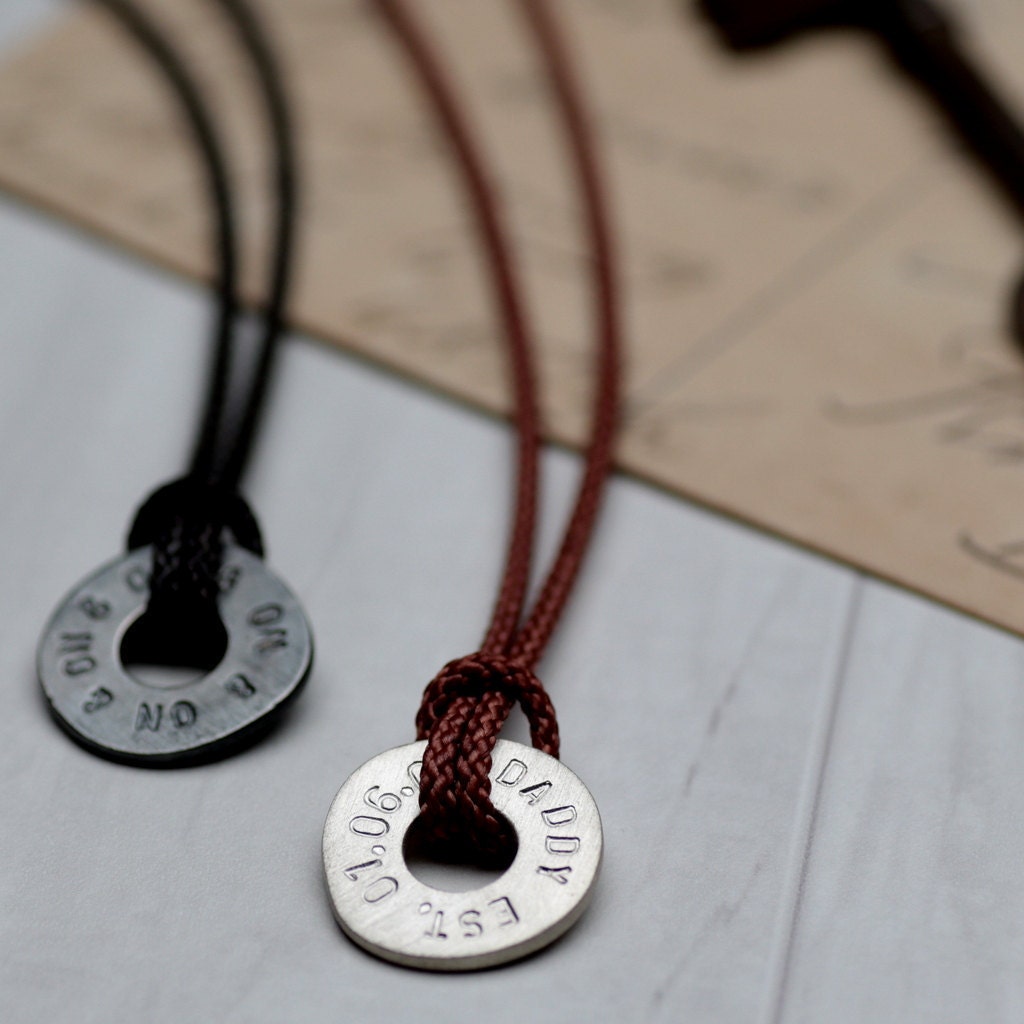 Chambers & Beau
It's hand-stamped personalized jewelry with a hardware-store vibe: Think nylon cord ID bracelets, washer-like charms, and double-sided dog tags with plenty of room for code words and in-jokes. (Plus, the shop also carries daintier, mixed-metal options for women and girls.)
For Teens and Kids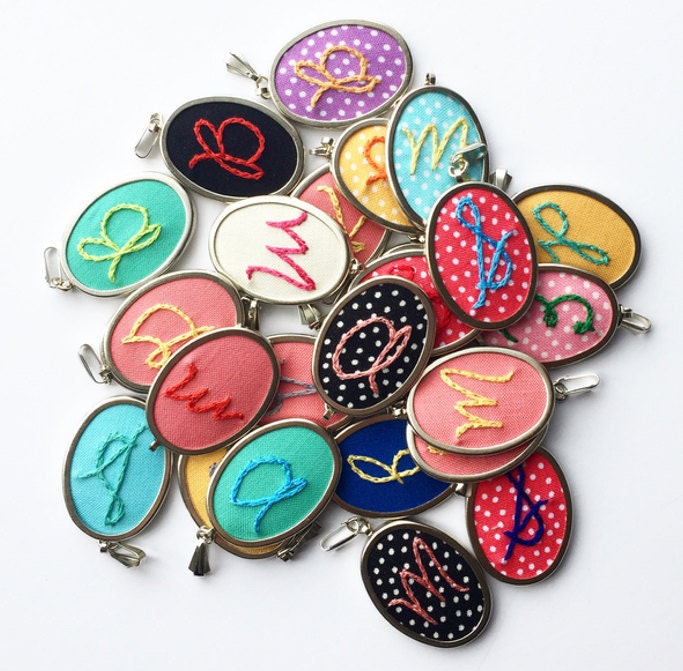 Merriweather Council
The aspiring crafter in your life will likely take this personalized embroidered initial necklace, available in dozens of possible fabric-and-thread combinations, as inspiration to leave her own mark — er, stitch — on the world.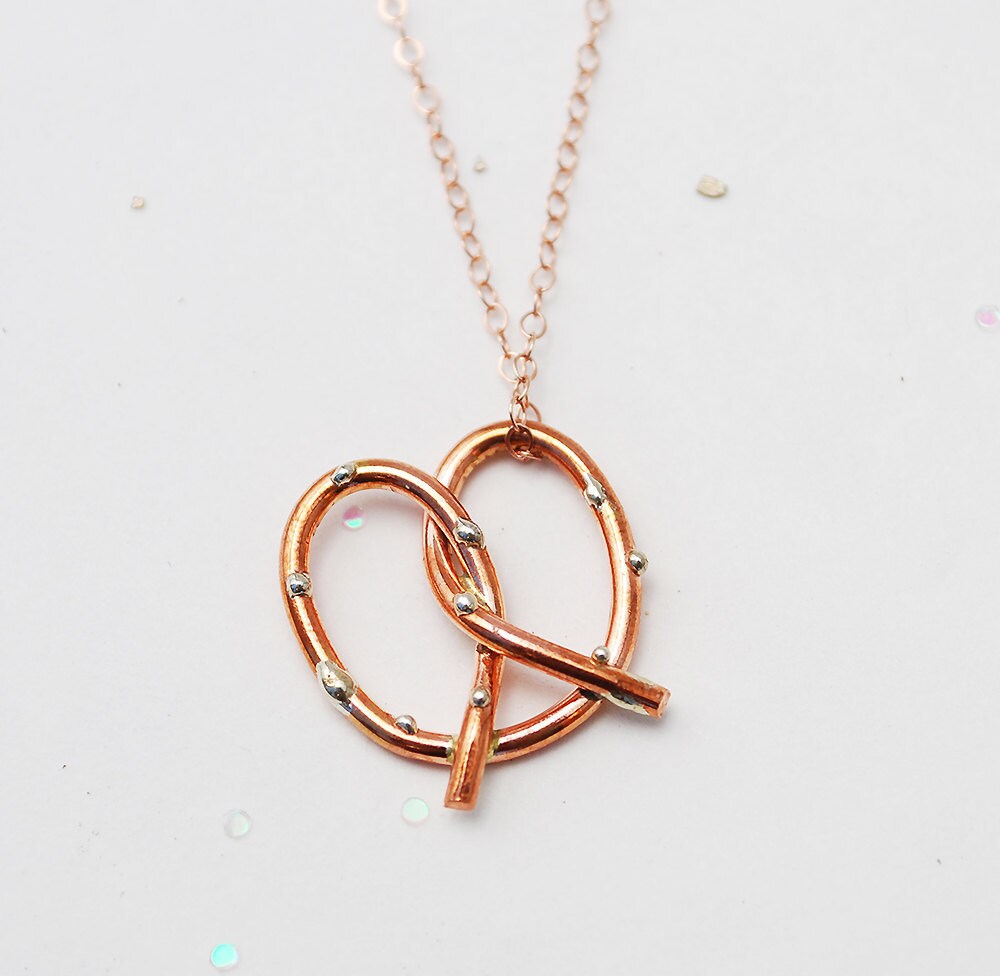 Make Pie Not War
Teens (and teens at heart) will go nuts for the gold-fill pretzel, pizza, and taco pendants in this California line, while designer Alana Little's oversized initial necklaces, ampersand bracelets, and slim, hammered-wire hoops deserve accolades of their own.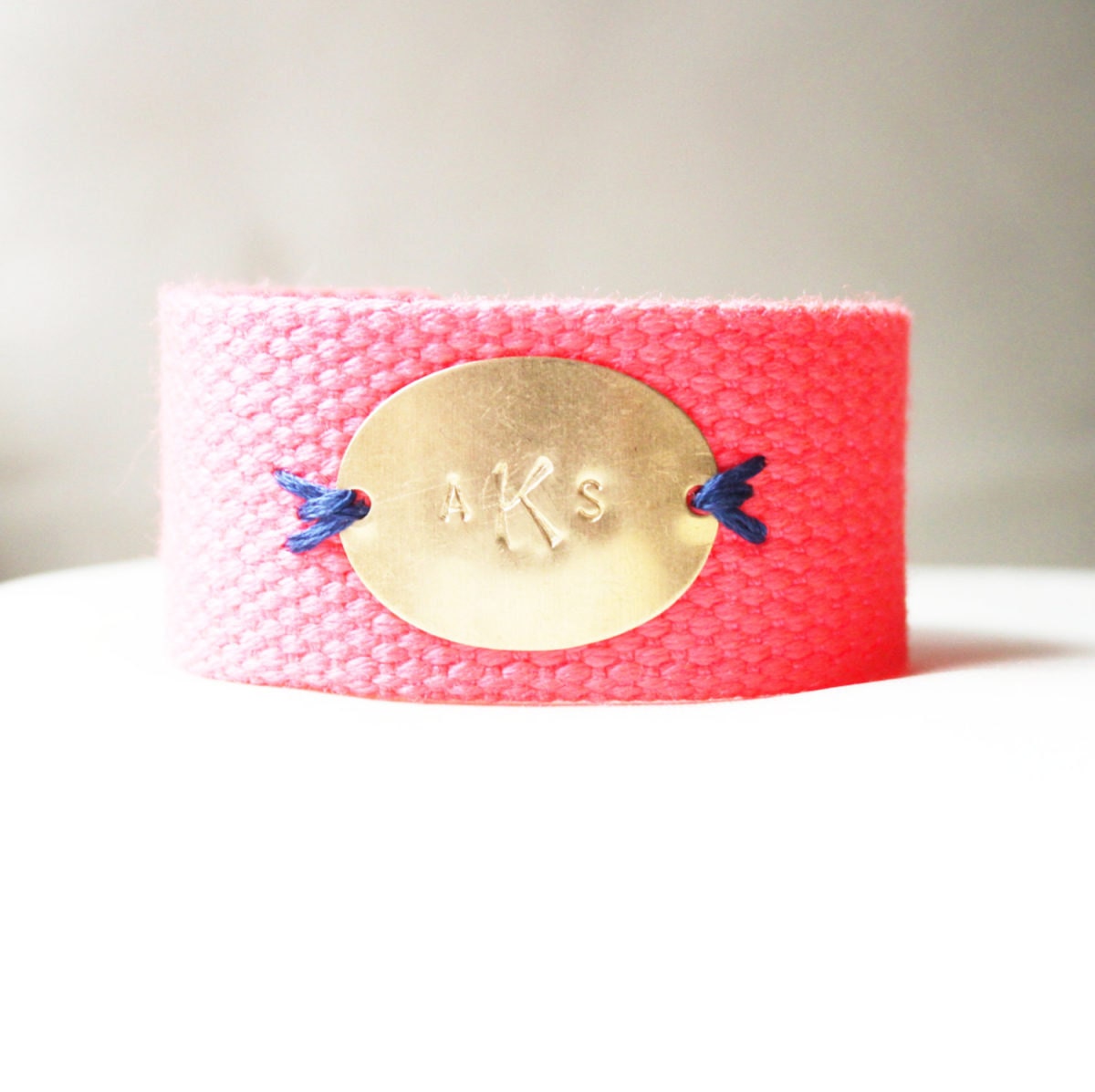 Sweet Auburn Studio
In youthful, sorbet-hued punched-leather or contrast-stitched canvas (customized to any size), this is monogram jewelry she can grow into — and grow up with.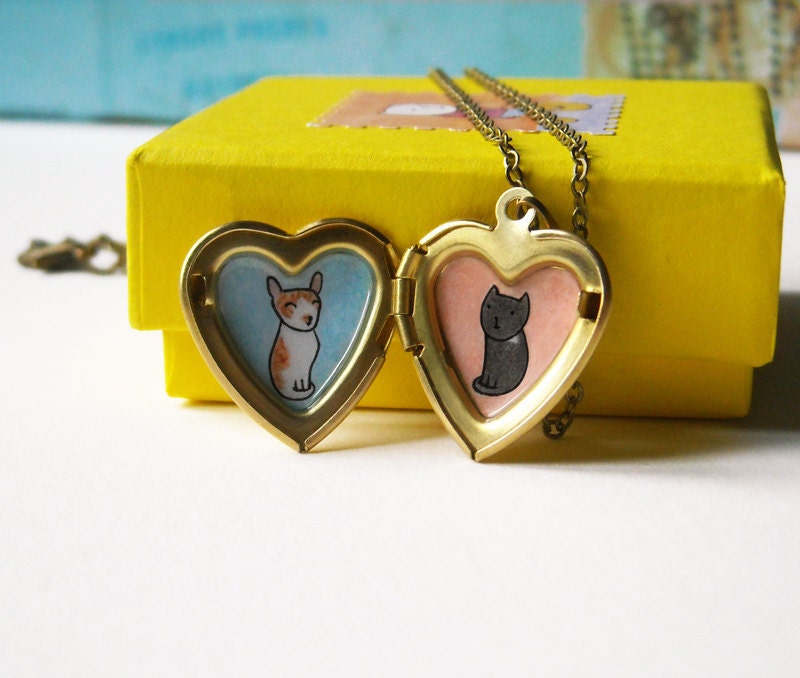 Pet portrait necklace from Biribis, $36
Biribis
Mónica, the Pontevedra, Spain-based printmaker and illustrator behind Biribis, specializes in custom, locket-size watercolor pet portraits for one animal or two (cats, dogs, horses, bunnies, and birds are all fair game). Her crocheted brooches shaped like donuts, ice cream cones, and cupcakes are undeniably appealing, too.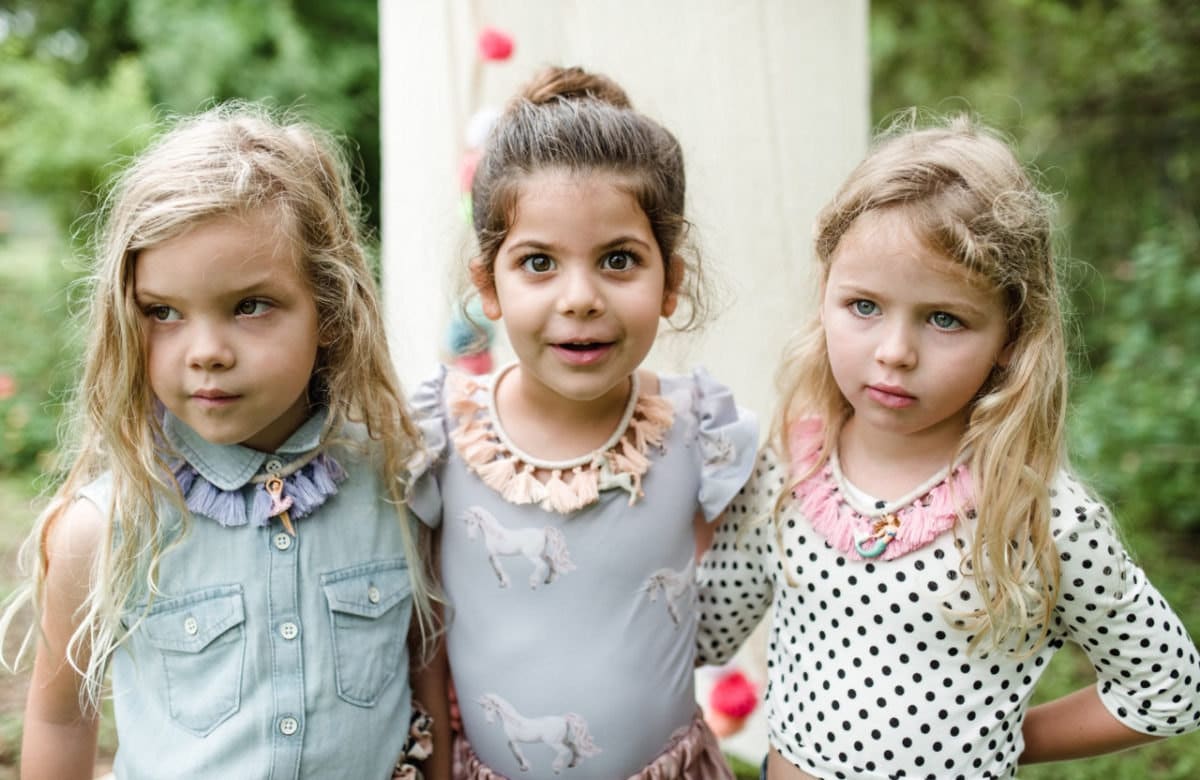 Gemma + Filo 
Unicorn charms, handmade tassels, and vintage buttons all find their way into this line of kid-friendly accessories, designed and brought to life by a mom of two in Austin, Texas. They're tangible proof that pink doesn't have to equal princess-y.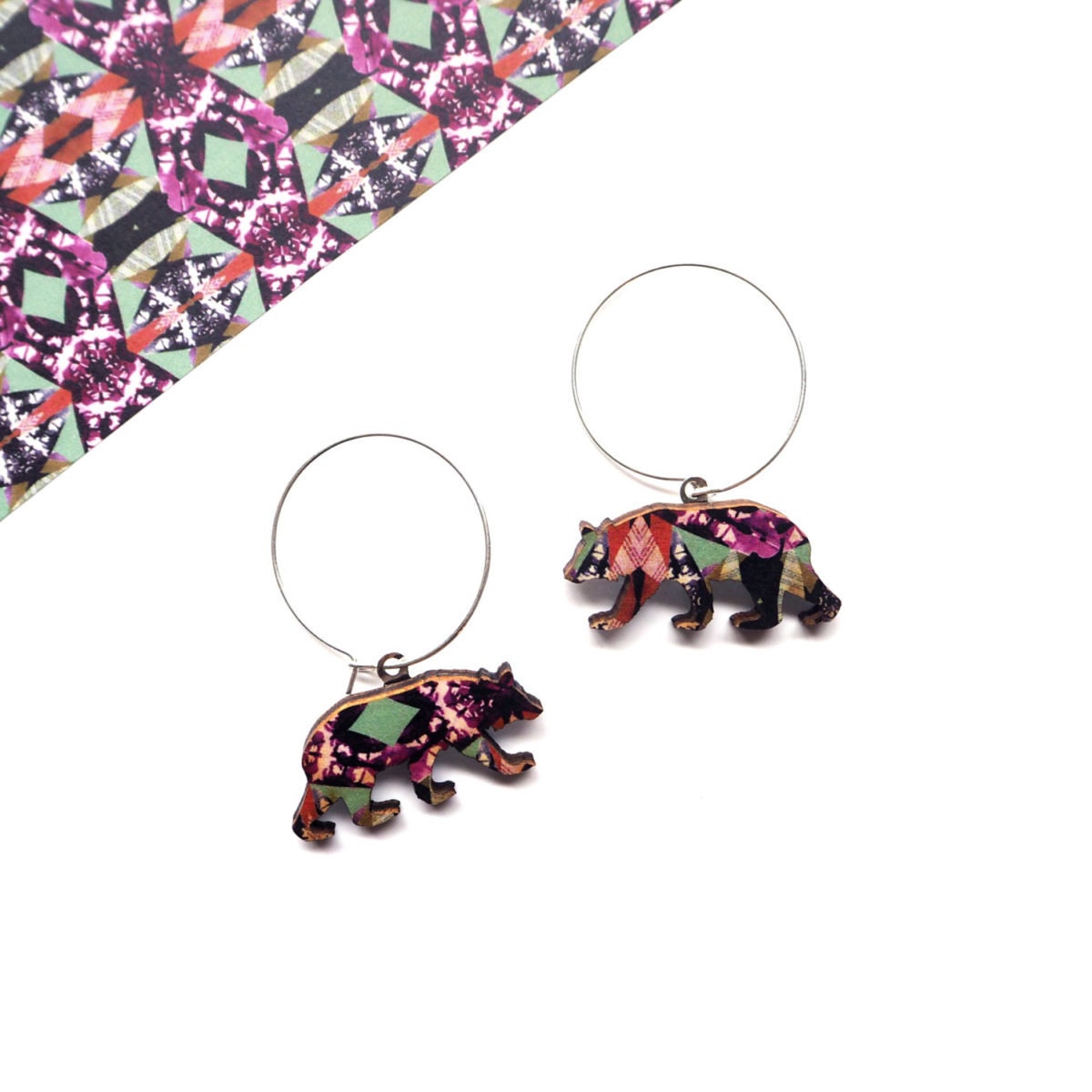 Mica Peet
UK artist Mica Peet's textile-design training comes through in her line of lightweight wood wearables, with their quilt-like patchworks of original patterns, animal-shaped cutouts and geometric forms. They're perfect for that in-between age.