by Jackie Buddie
Bring a splash of the decor expert's chic, laid-back style to your next sunny soiree with the JH x Etsy summer collection.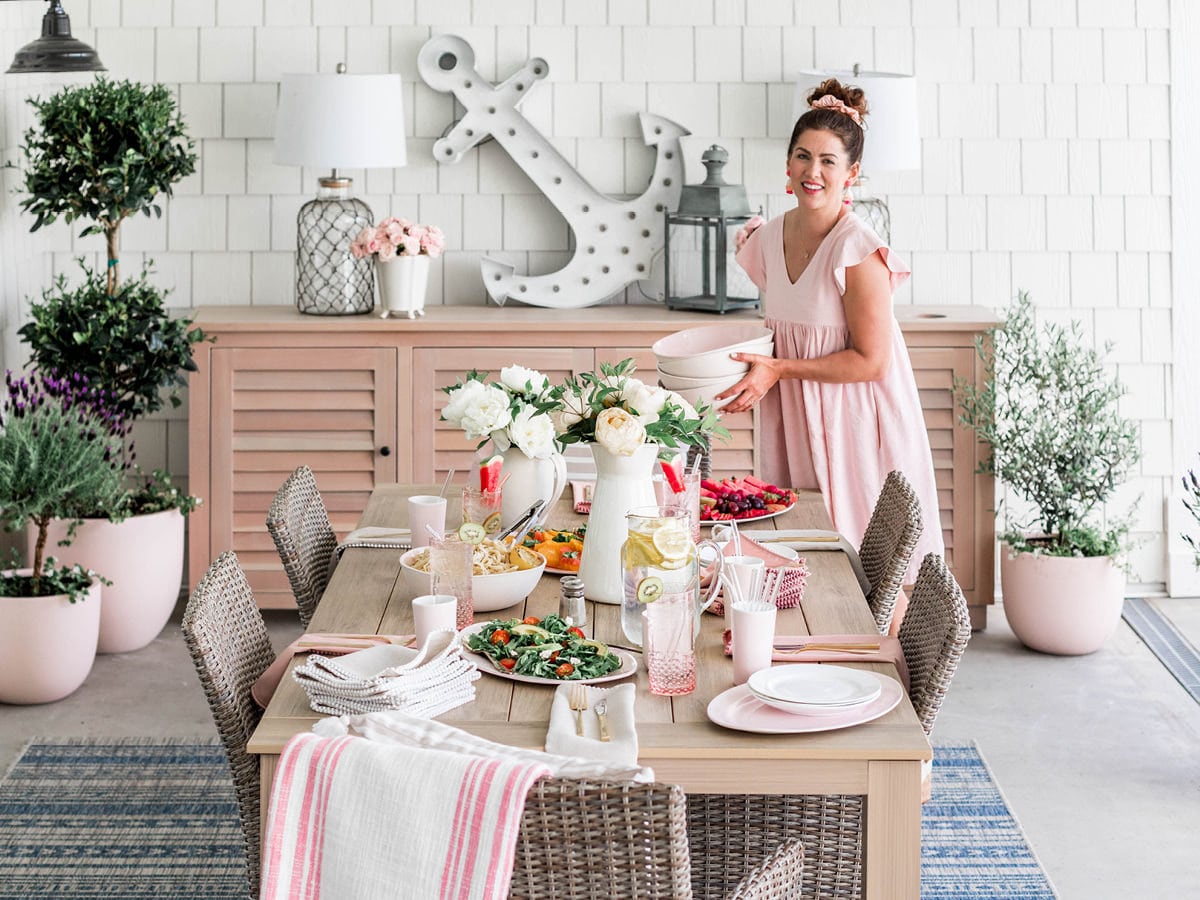 Break out the gingham scrunchies and pour yourself a tall glass of lemonade. The season of backyard bashes and potluck picnics is officially here, and this year, we're kicking off the fun with our own brand of summer celebration: an all-new, limited-edition Etsy collection co-created with designer Jillian Harris. That's right—the style expert and TV personality who brought us her own sophisticated take on holiday decor last year is back, and this time she's teamed up with nine talented Canadian makers to deliver a fresh line of decorative accents, apparel, and accessories designed with warm-weather living in mind.
"Our summers in Kelowna are hot, so I've put a lot of effort into choosing functional pieces that keep things comfortable and light, but still feel super luxurious," says Jillian, whose chic Canada home is a laid-back haven for entertaining family and friends. "I love how each of these artists' designs brings an understated touch of playfulness to our favorite seasonal activities." Created in her signature palette of neutrals and subdued pinks with splashes of bright summer hues, this curated collection is perfectly suited for passing those long, leisurely days in style. 
Read on to discover Jillian's picks for a successful sunny soiree, and shop the JH x Etsy summer collection.
For a lounge-worthy outdoor space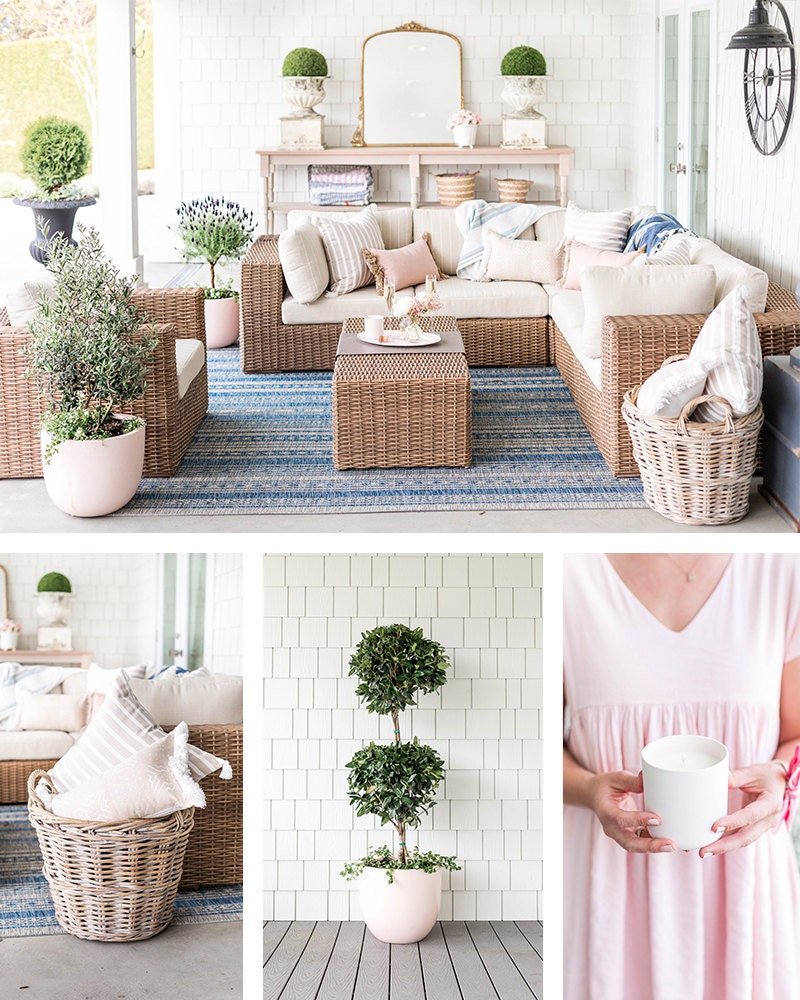 As someone who prefers to do her hosting outdoors in the warmer months, Jillian can offer a tip or two for transforming your backyard into an inviting oasis. The key is accenting with decor that strikes an elegant balance between the comforts of a cozy family room and the delights of reclining under an open sky. Propping a seating area with plush CLOTH & MAIN pillows in soothing neutrals and subtle pinks makes any sunny perch feel extra-inviting, while anchoring your space with oversized rosé-tinted planters from Hudson + Oak gives it major garden party vibes. When your lively conversations inevitably stretch late into the night, keep them sparkling and bright with the help of some delicately scented Brand & Iron candles.
For a tasteful summer tablescape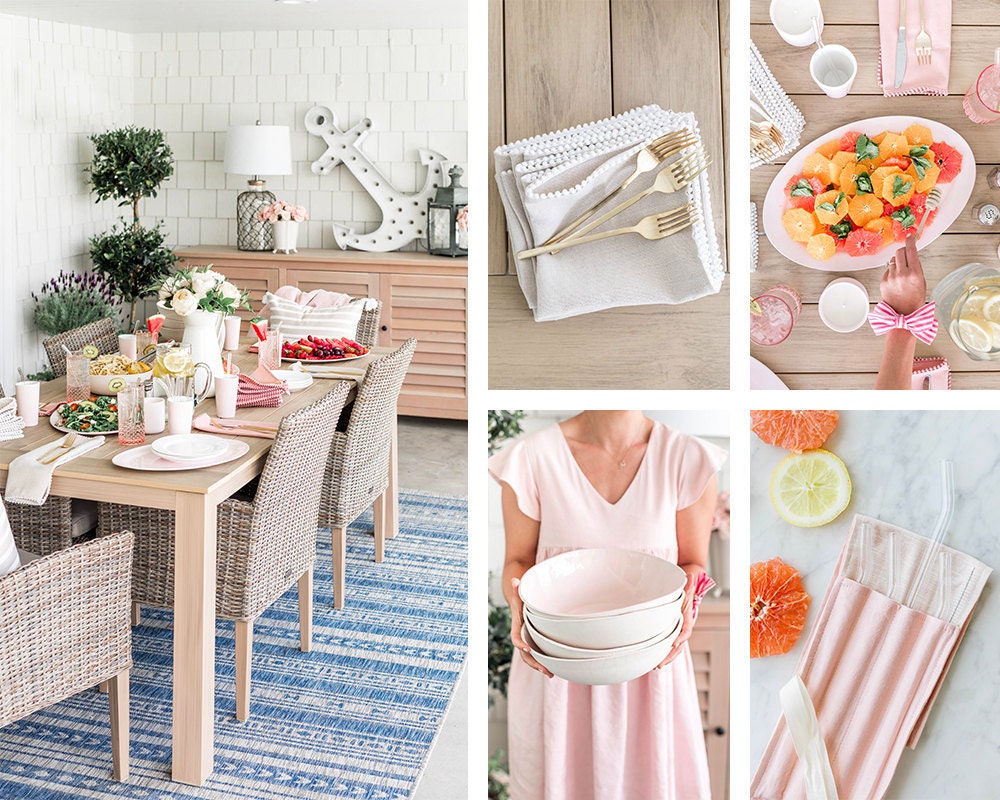 When you're a big entertainer like Jillian, serveware that can transition seamlessly from indoor to outdoor dining is a godsend. A handmade ceramic set from Looks Like White instantly elevates the presentation of your favorite summertime menu no matter where you're staging the spread. A polished pink platter makes a particularly appealing display for your favorite citrus salad when positioned alongside La petite boite co's pom-pom–trimmed linen napkins. And for a refreshingly eco-friendly finish, what could be more sustainably chic than swirling a clear Brook Drabot Glass straw around your tumbler in between sips of iced tea?
For a foolproof party uniform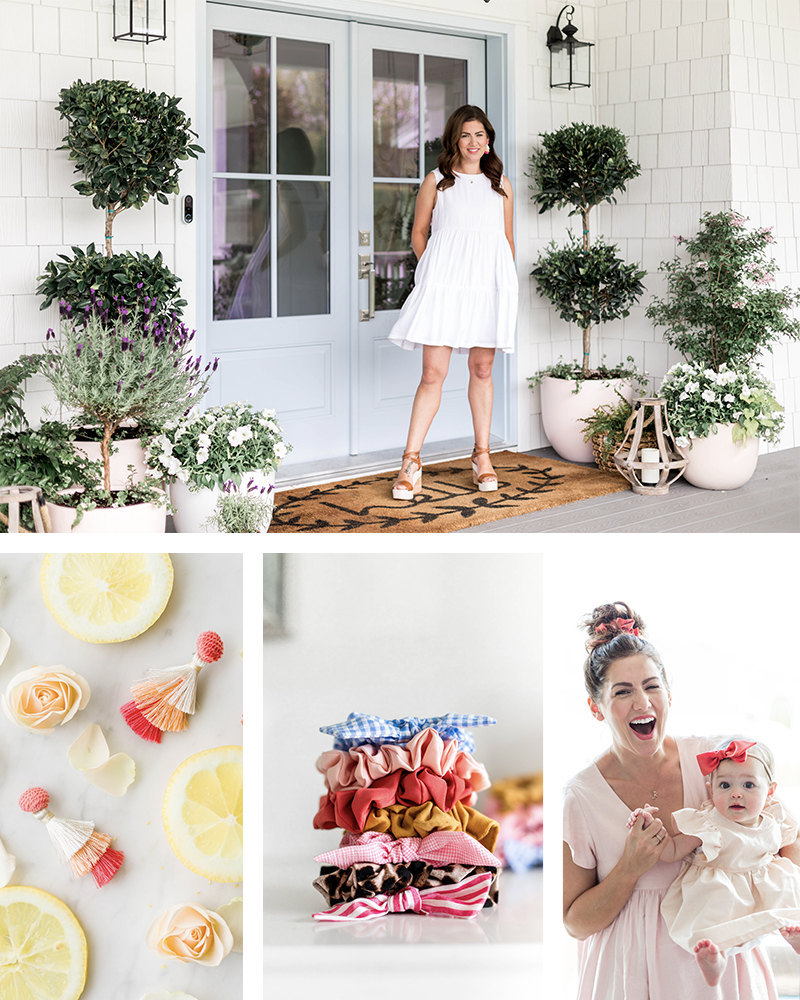 Leave it to Jillian to come up with a way to nail your outdoor-party outfit every time: a breezy babydoll dress that can feel cool and casual or a little bit fancy depending on the setting, and that's easy to accessorize with playful statement pieces. Lightweight and breathable, these flowy numbers from Emma Knudsen move effortlessly with you from ice cream social to family reunion without ever looking over- or under-dressed. Speaking of which: Go ahead and set the stage for the ultimate mommy-and-me portrait with coordinating hair bows and scrunchies from Allette and Co. (You'll thank us later.) And don't forget the swingy tassel earrings from Knots and Pipes—there's no surer way to add instant fun to your versatile, on-the-go ensemble.
Photographed by Rachelle Beatty Photography