by Valerie Rains
Our "Old Recipe, New Dish" series returns with a very special dish from the author of the new book "Now & Again," just in time for Thanksgiving.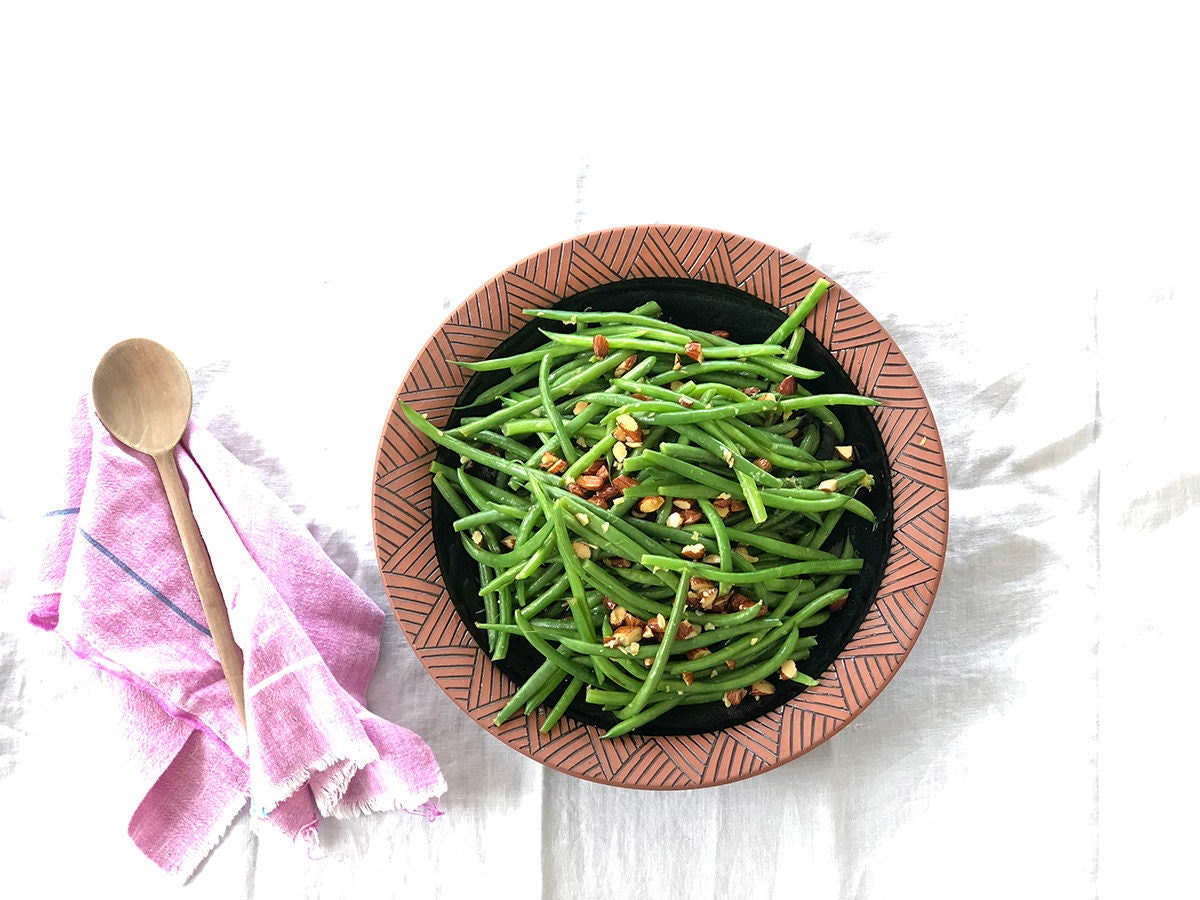 In our "Old Recipe, New Dish" series, we ask a few of our favorite food bloggers, cookbook authors, and culinary up-and-comers to share a go-to holiday recipe that's close to their hearts—and serve it up in a handcrafted piece of tableware made by an Etsy seller.
"Food is how I maintain tradition and also create new traditions," says cookbook author and food writer
Julia Turshen
. "Food is how I gather people, how I communicate my love for them, how I let people know that I'm thinking of them." She's had some practice, having helmed the preparation of her extended family's entire annual Thanksgiving meal since before she started high school. In her latest book,
Now & Again: Go-To Recipes, Inspired Menus + Endless Ideas for Reinventing Leftovers
, Julia shares more than 125 down-to-earth and affection-filled ways to feed your own family, at the holidays or anytime. Today, we're bringing you one of Julia's foolproof side dishes—a natural fit for any
festive tabletop
—plus a bonus recipe for transforming it and other Thanksgiving leftovers into a satisfying (and wholly reimagined) day-after lunch.
About the recipe:
"I like this recipe because it's familiar—it's a version of green beans amandine—but still feels fresh, and it could not be simpler to prepare. Plus, the green beans are as good warm as they are at room temperature, which makes them especially great for entertaining since they don't have to be made last-minute and served piping hot."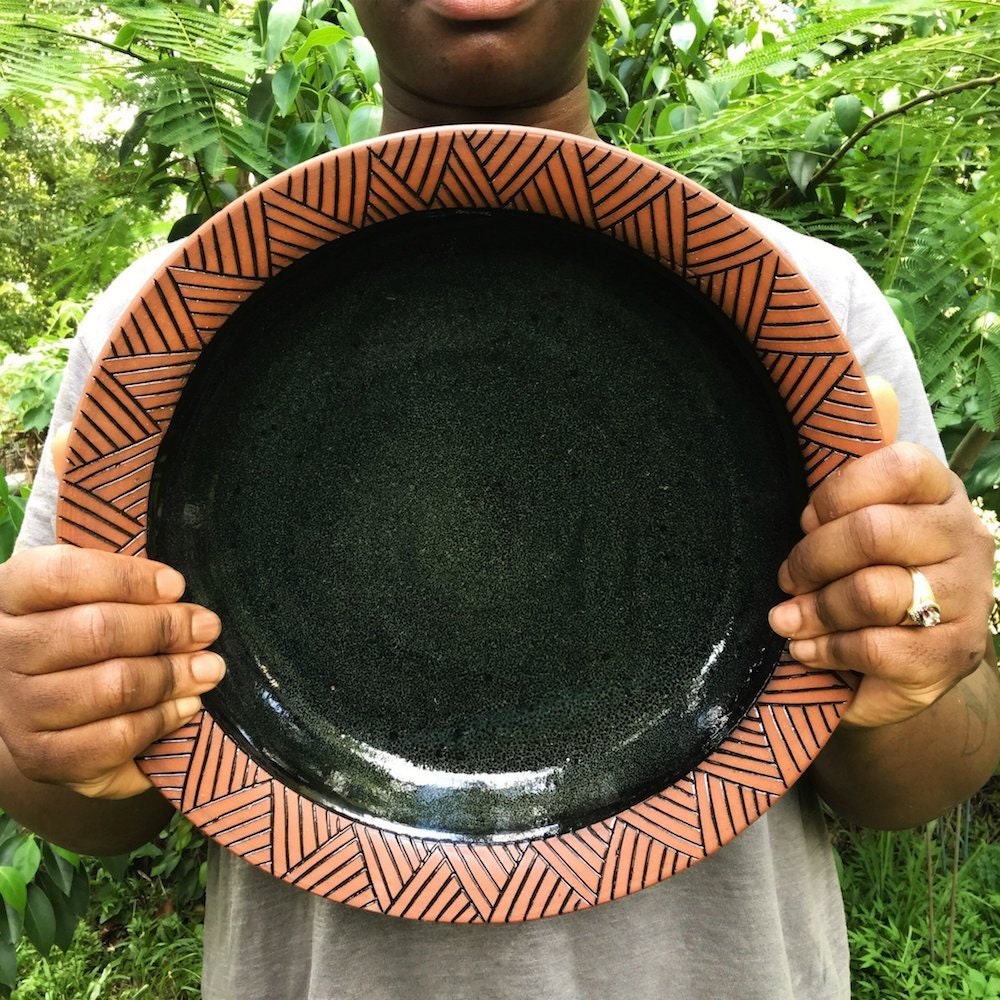 >
About the dish:
"I was immediately drawn to
Pottery by 
Osa
's work since it's earthy and there's such a sense of her touch—it doesn't feel manufactured and it feels personal, which is what I try to make my recipes feel like, too. I also love this bowl for these green beans because there's such a beautiful contrast in color and texture and it's the perfect size."
Let's get cooking:
String Beans with Toasted Almonds and Lemon
Serves
: 12
You will need
:
Kosher salt
2 pounds string beans, topped and tailed
¼ cup olive oil
3 garlic cloves, minced
½ cup unsalted roasted almonds, roughly chopped
Finely grated zest and juice of 2 lemons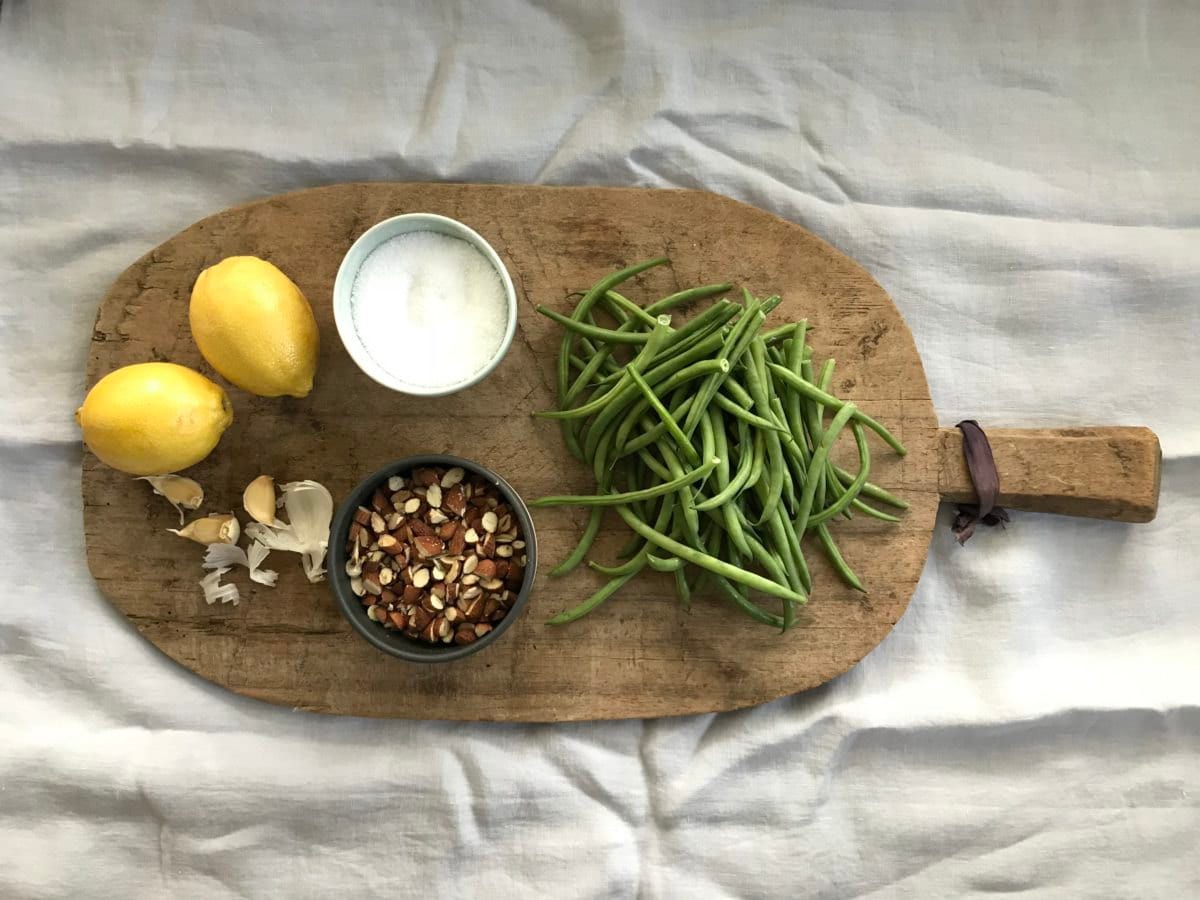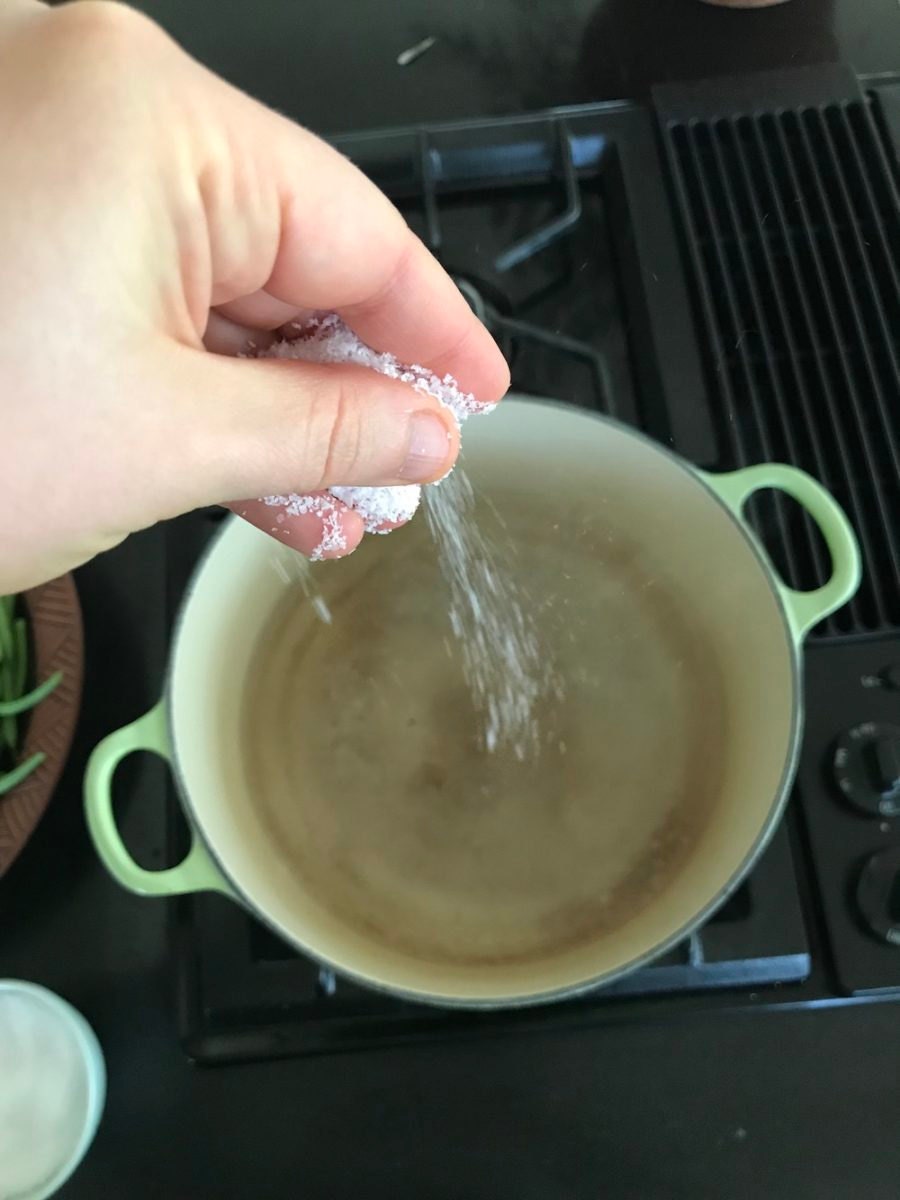 Step 1
: Bring a large pot of water to a boil and salt it generously. Add the beans and cook, stirring, until they're bright green and just tender, about 2 minutes. Drain the beans and set aside.
Step 2:
Put the olive oil into the largest skillet you've got and set it over medium heat. Add the garlic and almonds and cook, stirring, until the garlic begins to sizzle, about 30 seconds. Add half of the green beans, sprinkle them with a large pinch of salt, and stir to combine with the garlicky olive oil and the almonds. Add the remaining green beans and season them with salt and give everything a good stir (this double seasoning helps to season the beans evenly, as there's a large amount of food in the pan). Cook just until the beans are warmed through, about 1 minute.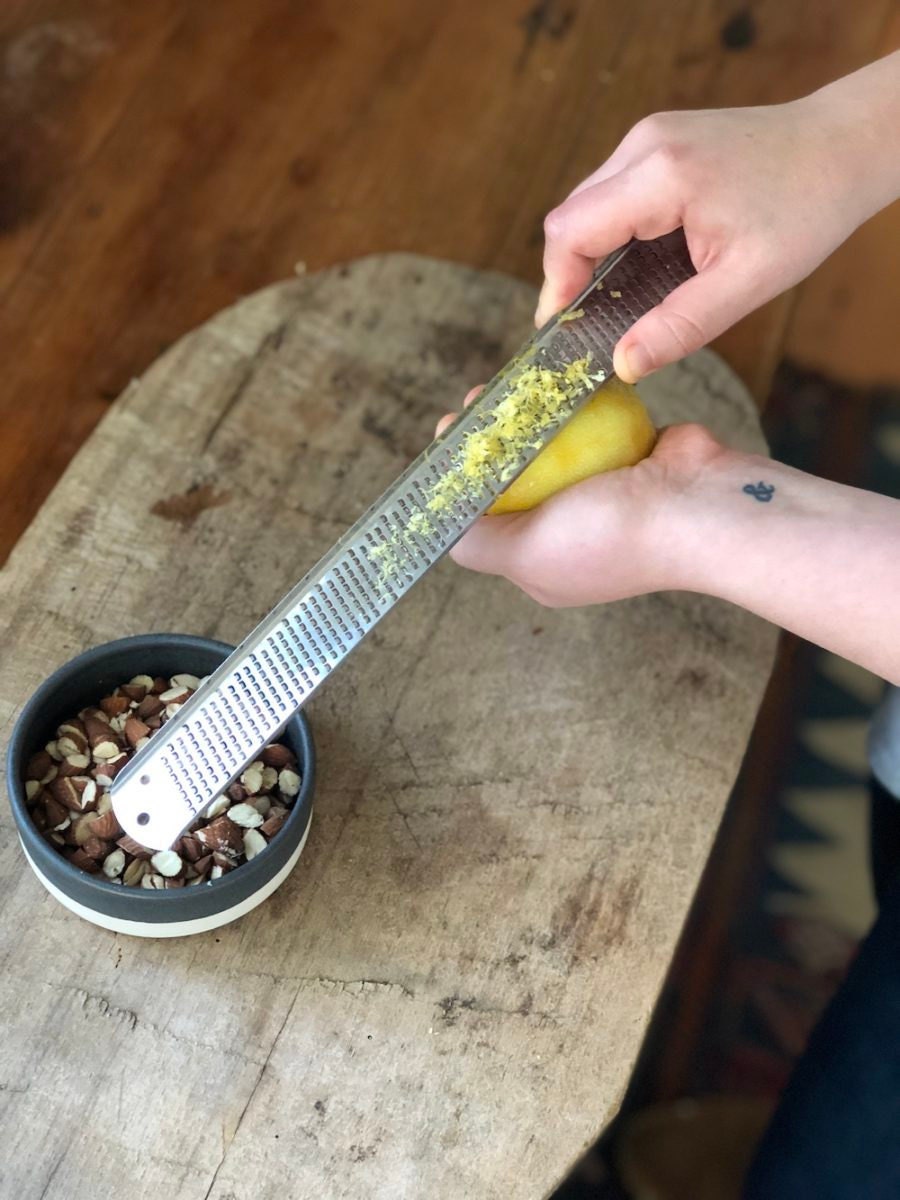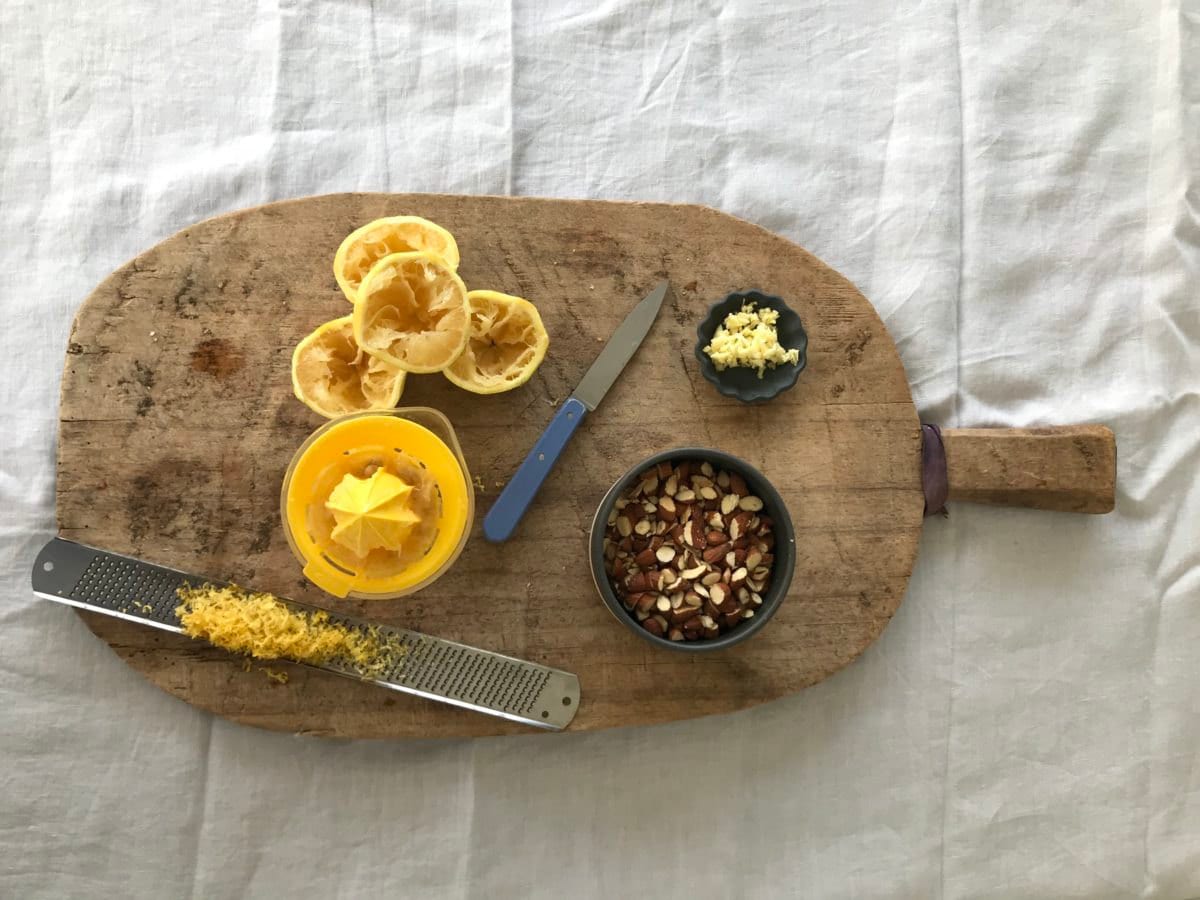 Step 3
: Stir in the lemon zest and juice and then transfer the beans to a serving platter. Scrape the almonds, which inevitably fall to the bottom of the skillet, over the top. Give the beans one final sprinkle of salt and serve warm or at room temperature.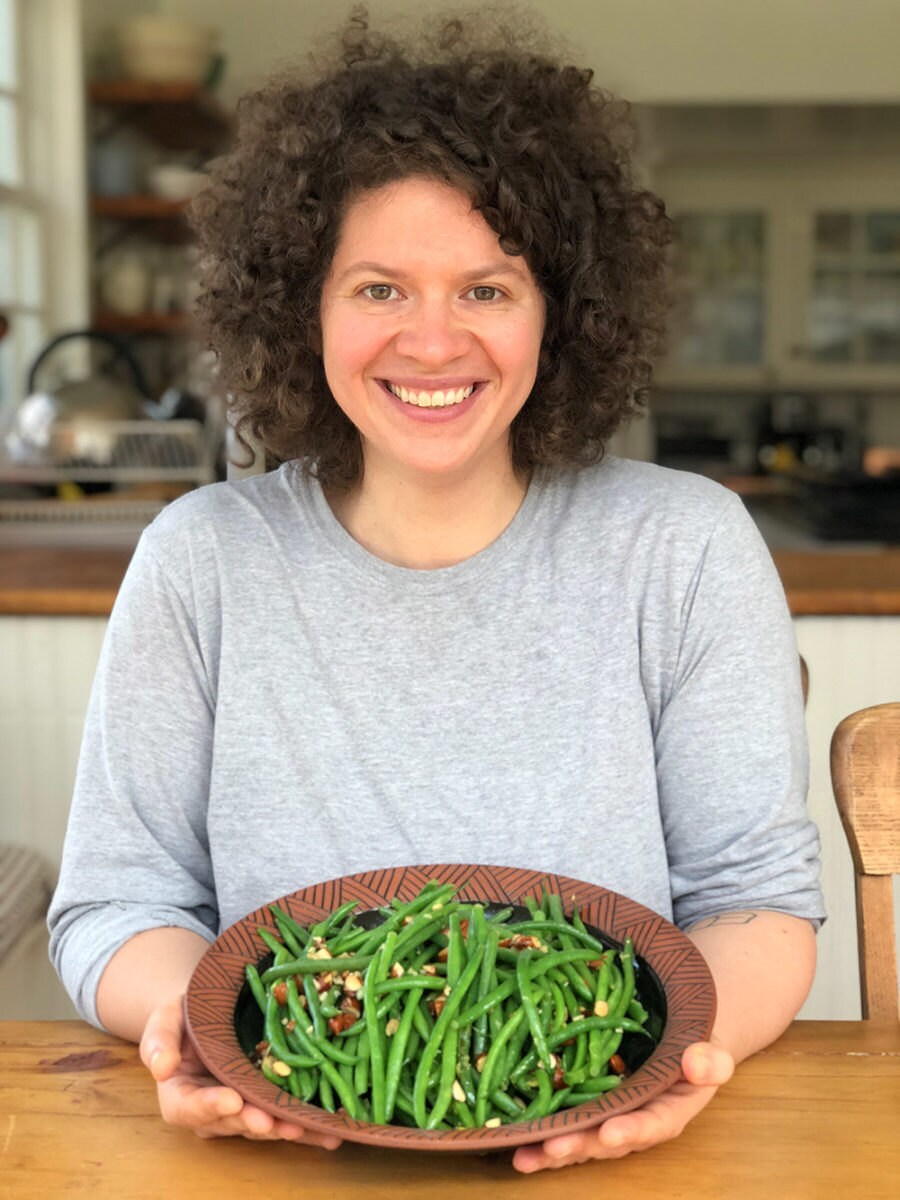 Got leftovers? 
Julia knows what to do with those, too: "Leftover roast turkey and leftover string beans can be turned into a whole new thing. Discard the skin on the turkey and shred the meat into large pieces. (I prefer the texture of shredded meat over diced here, but the latter is faster, so by all means go for it if you'd like.) Put the shredded turkey into a large bowl with whatever string beans you have left (the almonds are great, too). Make a quick dressing with equal parts soy sauce, lemon juice, and olive oil and add as much peeled and minced or grated fresh ginger as you can handle (I like this to have a lot of bite, so I use quite a bit). Dress the turkey and green beans. If you like cilantro, now is the time to add some. Serve cold next to a platter of sliced cucumbers. Your turkey is now unrecognizable from Thanksgiving, and is bright and crunchy and good."
Recipes reprinted from
Now & Again: Go-To Recipes, Inspired Menus + Endless Ideas for Reinventing Leftovers
. Copyright © 2018 by Julia Turshen. Published by Chronicle Books. Product photo courtesy of Pottery by Osa; all other photographs by Julia Turshen.