by Rachel Mosely
Lustrous, luminous, and thoroughly lovely: We're swooning over June's standout birthstone.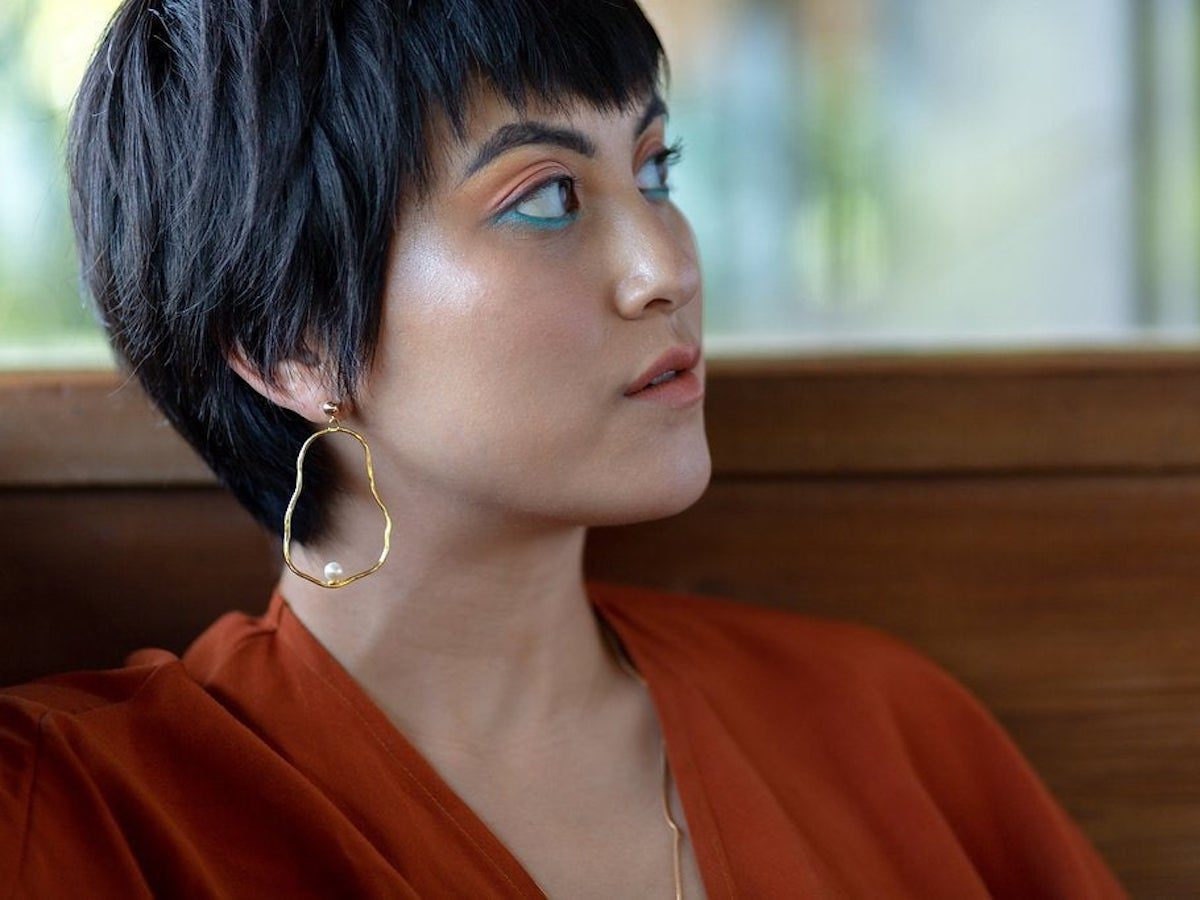 The tears of angels. A handmade wedding gift from the gods. The result of a rainbow merging with the earth. The many ancient origin stories of these shimmering gems are scarcely more fantastical than pearls' actual provenance—the beautiful byproduct of an oyster's defense mechanism against foreign substances. Long thought to engender wisdom and good luck, these luminescent treasures are the ideal focal point for a celebratory bauble—whether or not you're among the June-born who get to call them your birthstone. From delicate stacking rings to on-trend hair accessories, we've rounded up five of our faves below.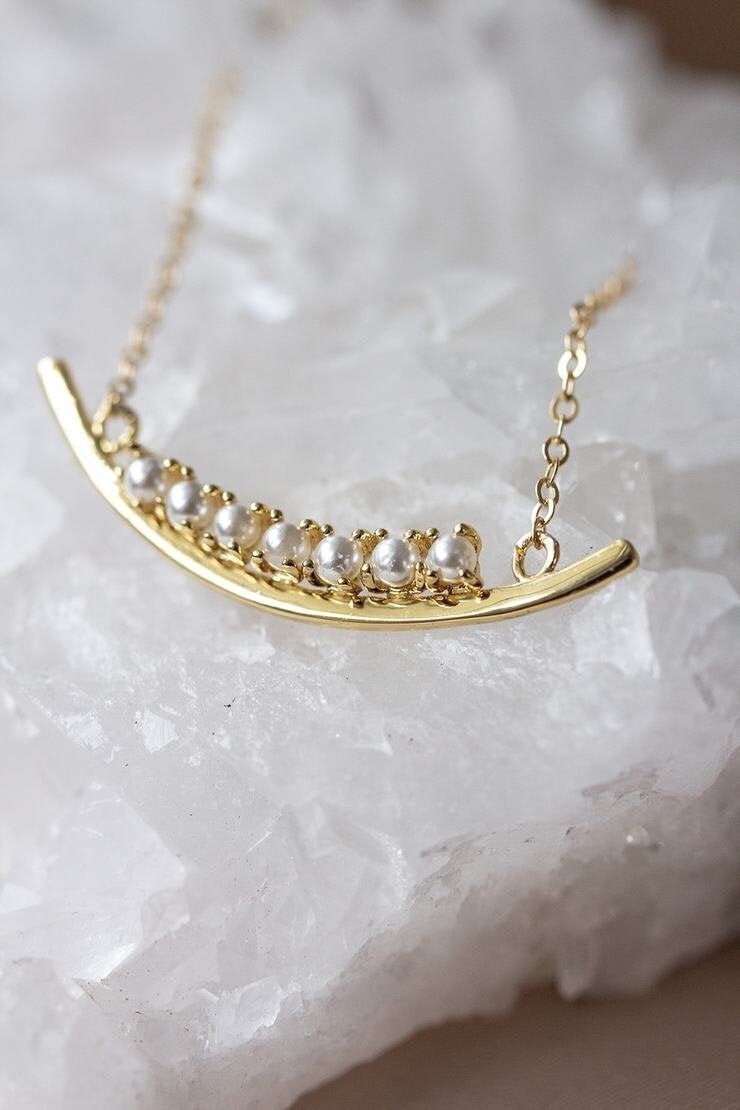 >
With its subtly curved shape and graceful row of seed pearls, this sculptural beauty puts a fresh spin on the of-the-moment bar necklace. Elegant and effortless with just the slightest hint of edge (we're picturing it under a leather moto jacket) Borcik's eye-catching chain is officially our latest layering-friendly obsession.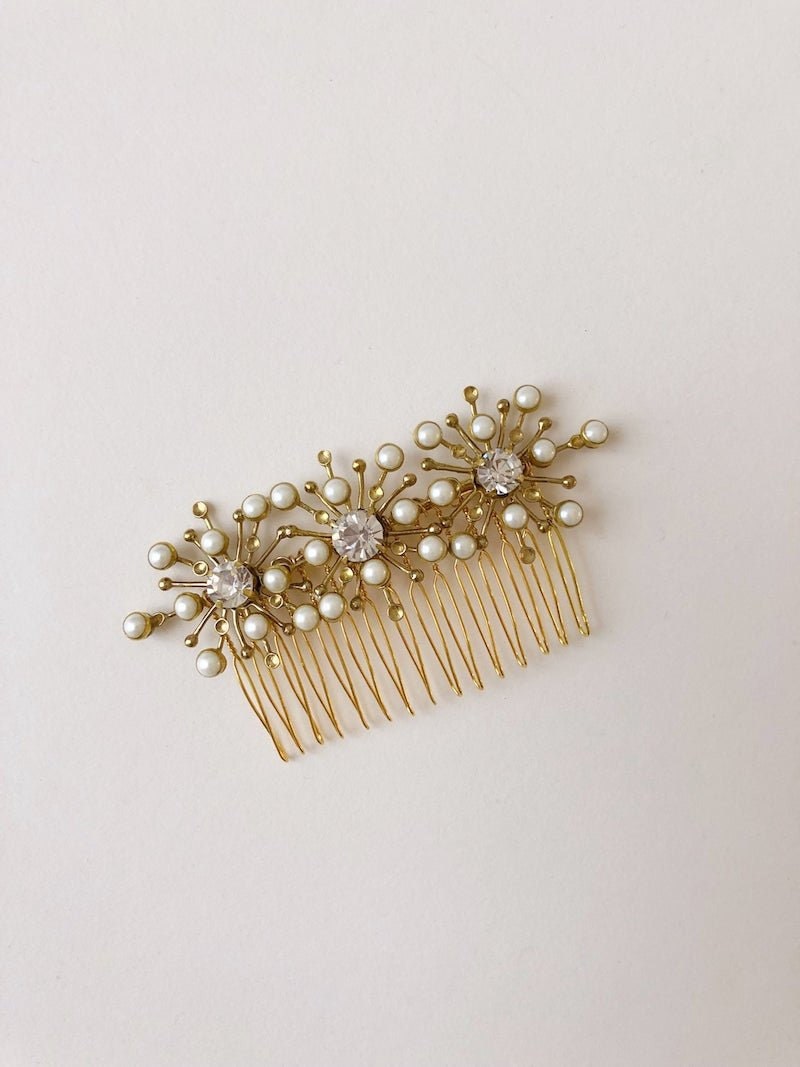 >
The quickest way to complete an almost-there outfit? Top off your look with a brilliant hair accessory. Hushed Commotion's gorgeous gold comb, studded with a celestial-inspired pearl and crystal motif, was designed with brides in mind, but there's no need to wait for wedding bells to sound to break out this sophisticated number. Tuck it into your bun to elevate a sundress at your next backyard bash, or pair it with a T-shirt and jeans for a delightful high/low combo.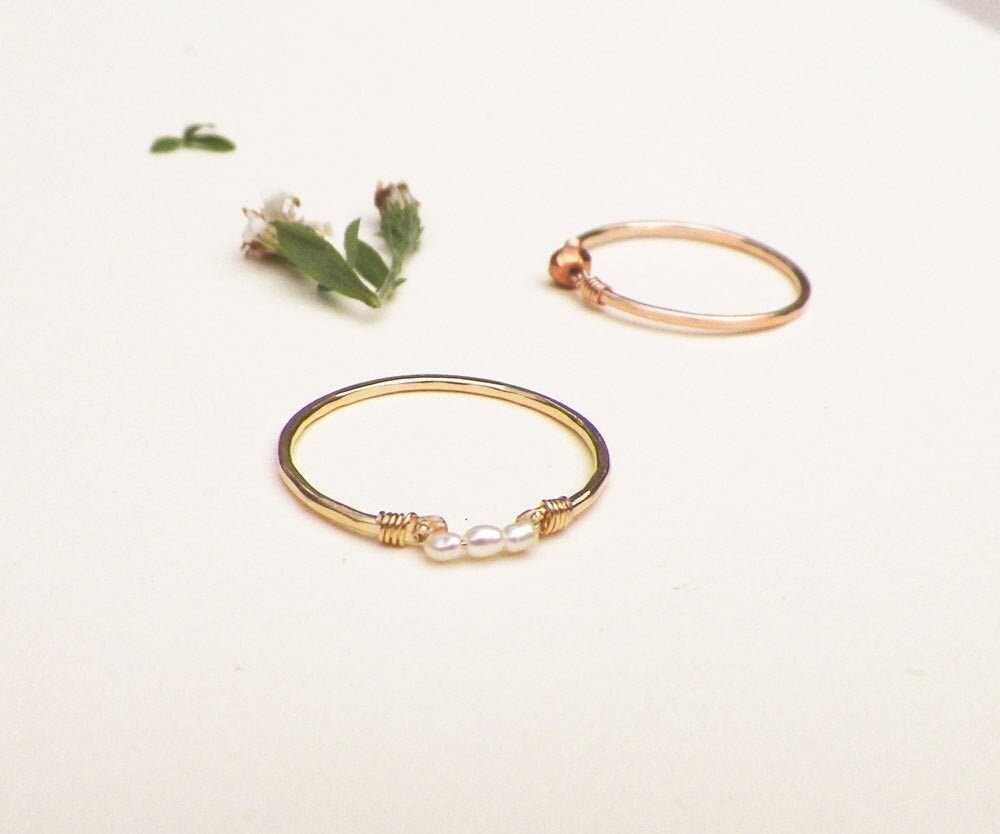 >
Why have one favorite trinket when you can have two? With Violetfly's stacking ring set—featuring a dainty gold band sporting three miniature freshwater pearls and a complementary rose gold plus-one set with a copper-plated pyrite bead—you'll never have to choose. The dynamic pair makes the most of the mixed-metals trend, and forms an extra-lucky charm, to boot: Both pearls and pyrite are thought to boost one's fortunes.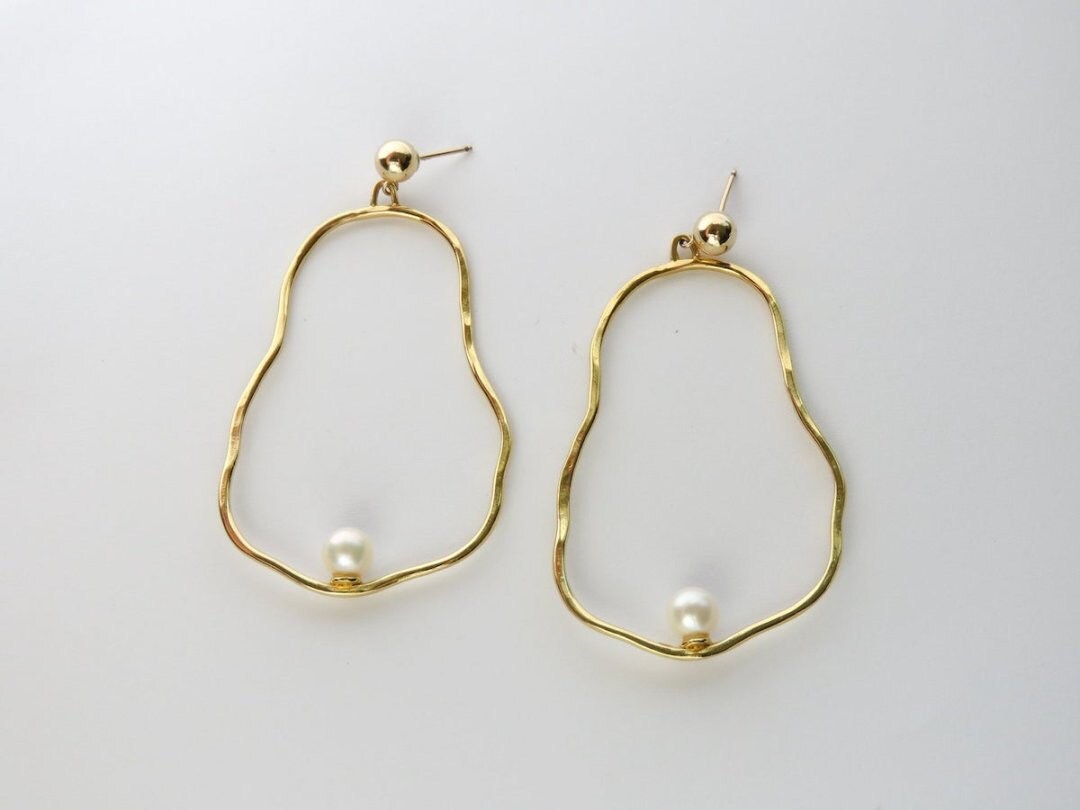 >
For a new spin on pearl studs, may we suggest a dangling pair? Available in both silver and gold with an oyster-inspired silhouette, these made-to-order showstoppers combine unexpected organic lines with a familiar (and universally flattering) oversized hoop shape. We're willing to bet you'll love them so much, you'll snap up the turquoise version, too.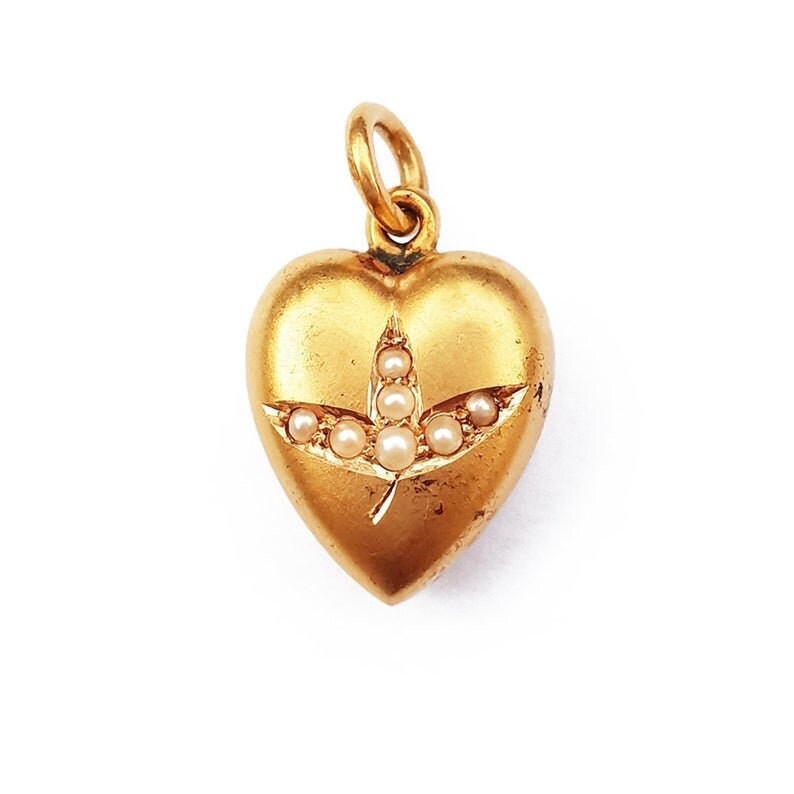 >
One of the most famous pearls ever plucked from the sea is La Peregrina, an egg-shaped stone that passed through the hands of both Napoleon and Elizabeth Taylor. That stunner's since been claimed, but you can acquire your own legendary gem with this splurge-worthy antique Victorian pendant. More than a century old, the beautifully preserved piece is not only extraordinary in aesthetics, but also in symbolism: The 15K gold charm's heart shape, seed pearl detail, and ivy leaf motif would have signified loyalty, friendship, and purity in love at the time it was produced.