by junkrevolution
Discovering treasure is easy: you just have to know where to look. For junk, antiques and more, visit Junk Bonanza September 15-17 in Shakopee, MN.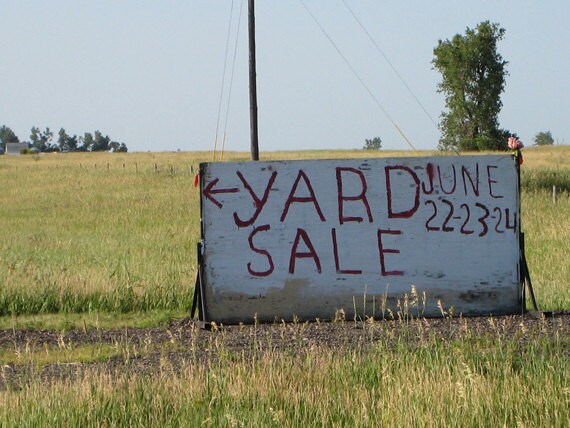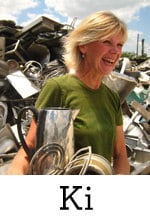 Junking maven Ki Nassauer  is an editor, author, retailer and entrepreneur, fashioning her passion for the repurposed into her full-time livelihood. She is the founder of Junk Revolution, which produces the annual Junk Bonanza event (this year featuring an Etsy partnership) and operates a website with an online community and shopping venue. She lives in Los Angeles, where she enjoys the frequent company of her two grown children,  the delights of $1 Taco Night, and good junking weather.
The best part about junk is the junking — the flutter in the stomach, the urge to shout upon discovering a treasure others have passed by. People tend to fall into two camps: those who espouse the junking gospel, and those who find it inexplicable (and sometimes seamy!). As a member of the first group, I embrace all matter of junk: antiques, vintage curiosities, collectibles, architectural salvage and plain old trash. I never expected to grow up to be a junk entrepreneur, and I am certain it wasn't what my parents had in mind. It was midlife when I took a flyer and opened a junk warehouse, holding monthly sales for the like-minded. I had no idea what would follow: published books, magazine gigs, appearances on national TV, an online junk community/retail operation and the annual, three-day 
Junk Bonanza
. All for the love of junk! And the best part is, I get to do it all — the junking, the creating, the building and the selling. It's a creative person's dream and it could not be more satisfying.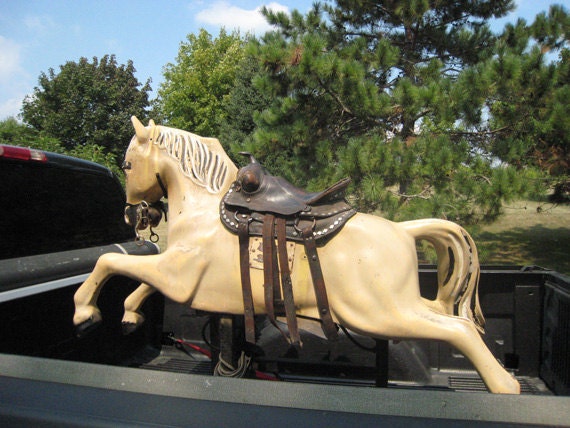 While I regularly scour flea markets, auctions, antique malls and thrift stores nationwide, my favorite places to scrounge are the ones that most folks don't know about — pretty much in the middle of nowhere. (The producers of
American Pickers
offered me money to reveal my secret sources, but I just couldn't do it.) A good day junking is a dirt road, an outbuilding brimming with vintage furniture, architectural salvage and farm equipment. I like to head home with a full trailer. And the people are as eclectic as the junk and they only enrich the amazing junking experience.  Some day, if we meet, ask me to tell you about the guy with the chainsaws in the dark cellar — which we navigated by flashlight.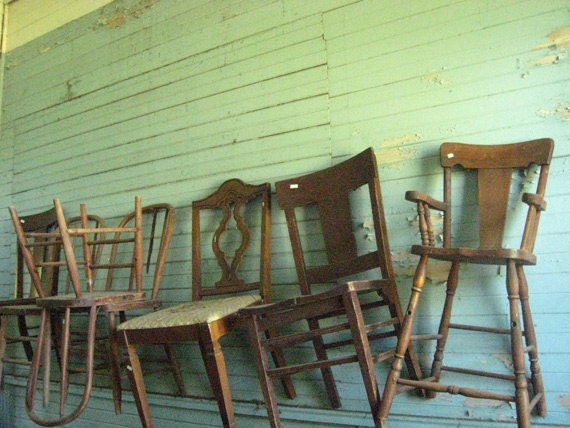 Ki Nassauer

Junking is a cerebral experience. My brain is on at all times, thinking how each item could be repurposed or whether I could fit one more thing inside my apartment. Fresh ideas continue, even after 10 years of creating and building. Some of the first repurposed projects I did for Country Home magazine included a garden fence chandelier, bed spring candleholders and vintage stamp photo holders. The fall issue of my magazine, Flea Market Style (on newsstands in late August!),  contains two of my all-time favorite ideas, involving a vintage egg separator and suitcases.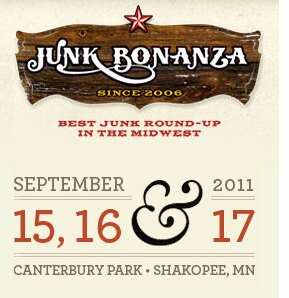 Looking to find some new treasures? Be sure to check out Junk Bonanza, the best junk round-up in the Midwest, September 15-17 in Shakopee, Minnesota.
What's your favorite vintage find?