This talented artist creates download-and-print paper dolls customized to look just like your child.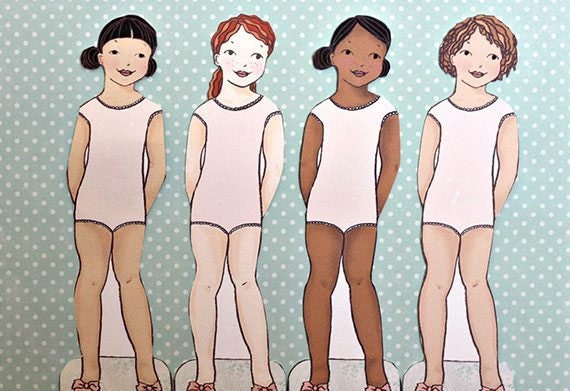 In a world where children's playtime often falls in the minutes between iPad sessions, there's something admirably quaint about creative play with a paper doll. After all, what could be more imaginative than giving life to a piece of illustrated cardstock? Paper doll artist Hannah Stevenson of 
Lily and Thistle
found inspiration for her line of download-and-print paper dolls after starting a family. Contemplating her shop's beginnings, she says, "I've always loved paper dolls and was excited to share my love with my children. However, when I looked for dolls to start saving for them, I found that the choices were seriously lacking — so I started making my own."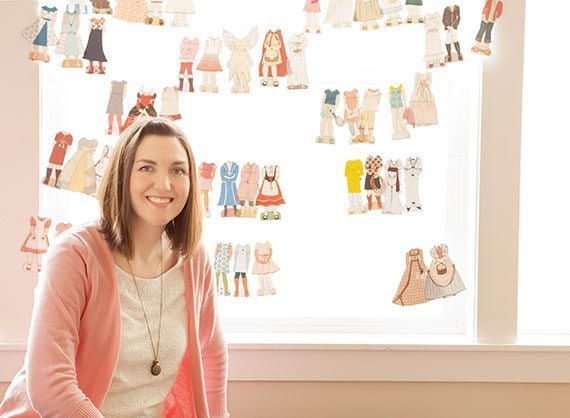 %0D%0A%3Ca%20href%3D%22http%3A%2F%2Fetsy.me%2F1ZkUjbP%22%3ELily%20and%20Thistle%C2%A0%3C%2Fa%3E
In addition to paper dolls, Hannah has also created
illustrated coloring books
 and 
historical-inspired paper doll clothing collections
. But in her eyes, there's no better doll than one that's 
customized to look like the child
 playing with it. "The idea of being able to personalize the dolls was something I was really excited about. My husband, who's a software engineer by trade, helped me learn how to digitize my drawings and made it possible to customize the dolls." After creating thousands of custom paper dolls, Hannah
has it down to a science. "Customers simply choose from the hairstyle, hair color, skin tone, and eye color options in my shop, and I go from there."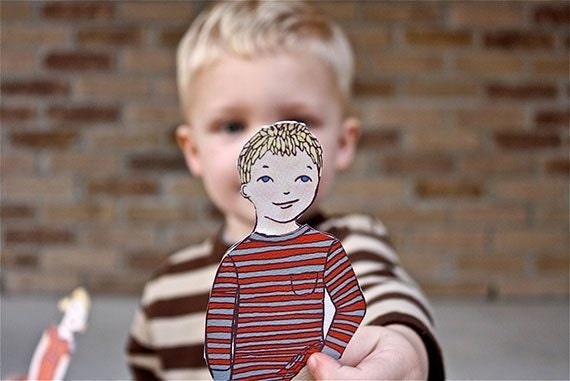 %0D%0A%3Ca%20href%3D%22http%3A%2F%2Fetsy.me%2F1ZkUjbP%22%3ELily%20and%20Thistle%C2%A0%3C%2Fa%3E
Fives years in, Hannah has sent paper dolls to locales as far-flung as Germany, Russia, Holland, Portugal, Ghana and Japan. When asked to name the most notable custom dolls she's created, she said, "The most memorable dolls were for customers who sponsor girls and boys in impoverished countries. Because of customs restrictions, sponsors are limited to sending paper products (usually just a few sheets of paper), so paper dolls are a fun thing for children to receive. It makes my heart so happy to imagine children who have so little, playing with their own personalized dolls." Learn more about Hannah and her paper dolls in this short video that
she recently shared on her Etsy About page
. As she says in the video, "Paper dolls are
magical
— at least, they're magic for me. They nurture imagination, they celebrate the beauty and innocence of girlhood, they're a nostalgic childhood memory, and they're something that many of us share."