by Diana Keeler
Impactful artwork isn't just for big-time collectors, and these three shops — with large-scale prints of original photos and paintings — prove it.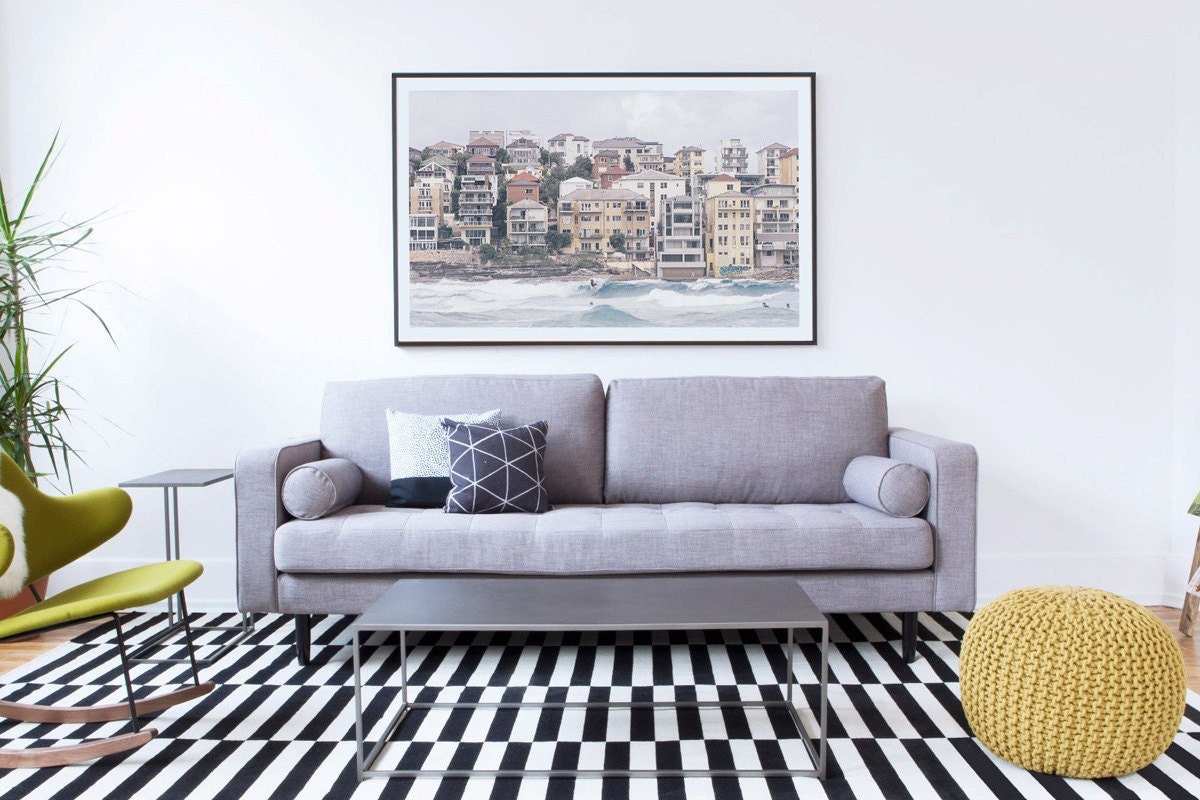 With all due respect to more labor-intensive 
gallery wall
 and 
wallpaper
treatments — both of which we also truly love — nothing solves the problem of an empty wall faster than a single large-scale piece of
art
. Photographs or digital prints that measure in feet, not inches, can instantly anchor an entire room's decor — or at least provide a striking focal point above a sofa. Here are three go-to shops to consider for making a big statement with a single stroke.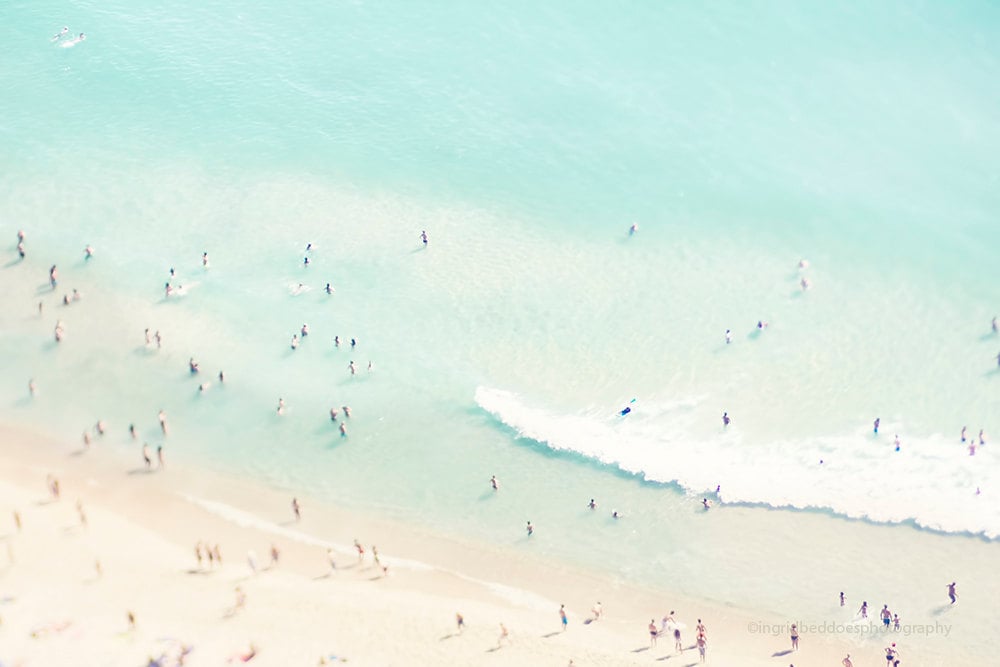 Ingrid Beddoes
was born in England, but the photographer now makes her home in Portugal with her family, and her images reflect the best the country has to offer — especially her series of large-format prints of Portuguese beach scenes. In this series, the light is as golden as the sand and the blue is an impossible shade of azure; it's a nice visual counterpoint to some of her smaller and more graphic images of waves and palm leaves.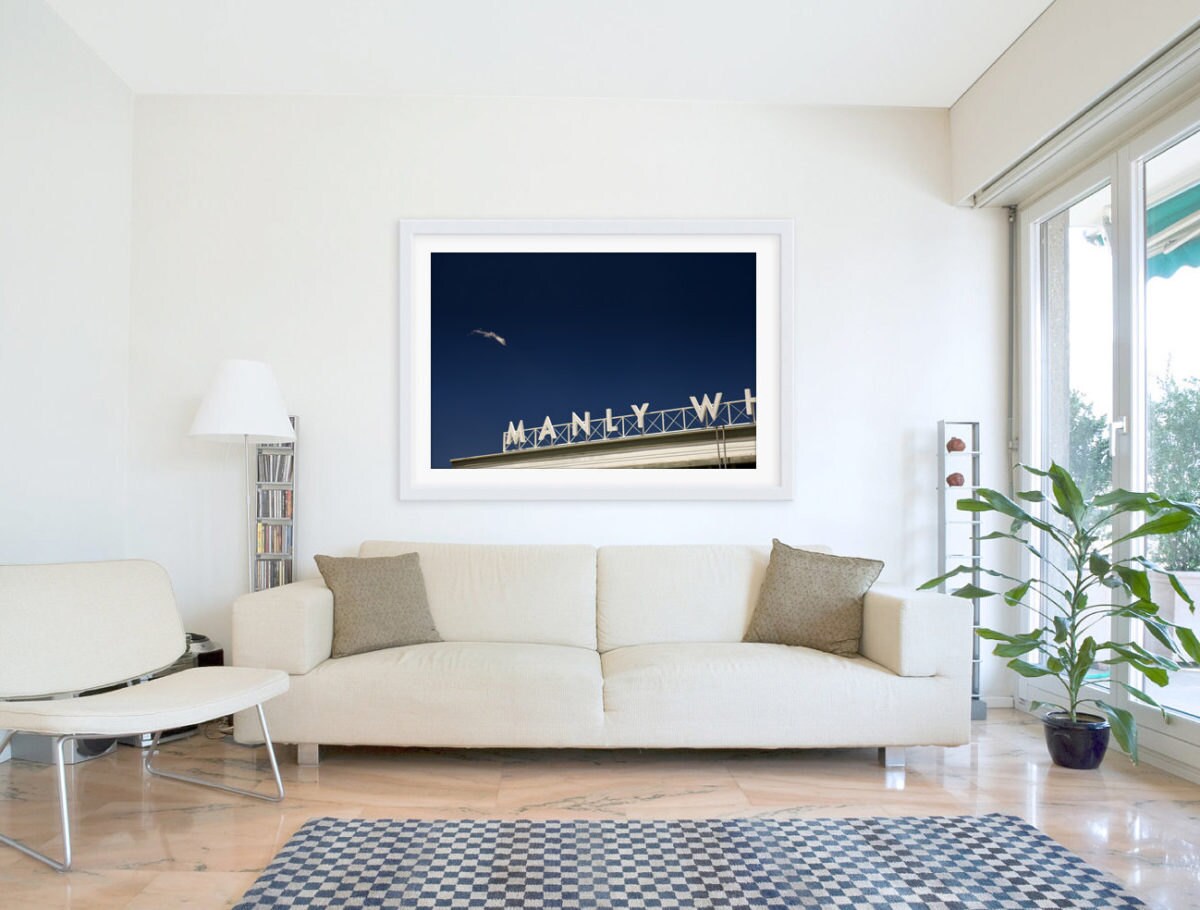 If you've ever been to Manly — the beach town a boat ride away from Sydney, Australia — you might remember its elegant Art Deco style, aptly reflected in its busy ferry terminal. Photographer
Jarrod Corbett
captures the vibe with this
photo of the Manly Wharf sign
set against the deep blue of an Aussie summer's day — one of his perennial favorite subjects. Those in search of something a little more urban can skip over to his architecture-focused shots of New York, Florence, and Detroit, some of which are as gritty as his beachscapes are pretty.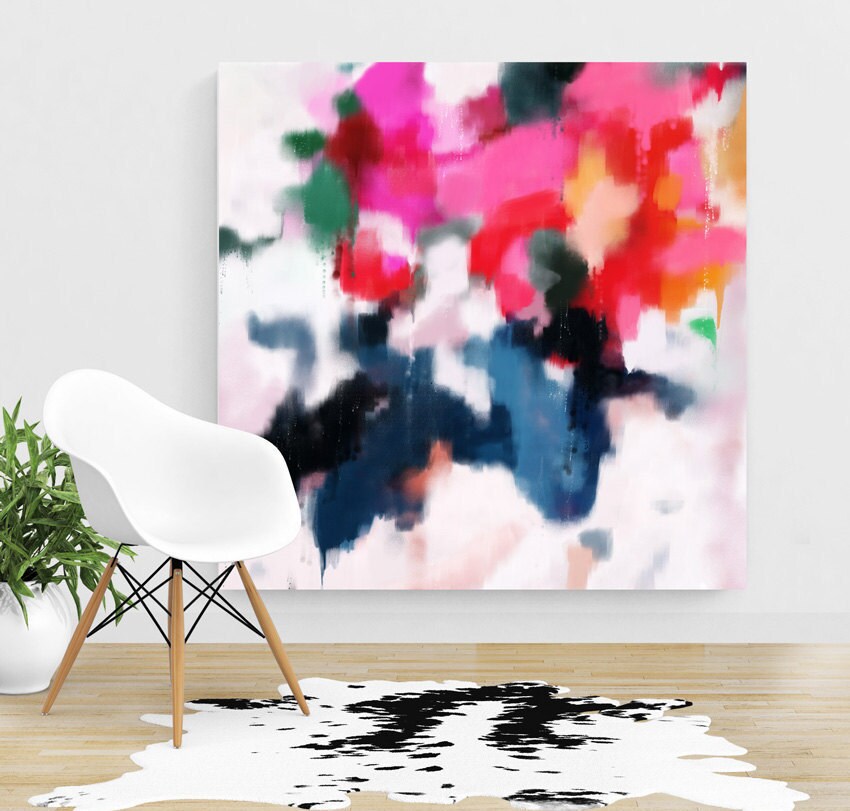 Patricia Vargas of
Parima Creative Studio
studied fine art at the University of California Santa Barbara — but her history with art goes back decades, thanks to a childhood spent immersed in creativity alongside her painter mother and her arty sister. (Fittingly, the name of her shop combines all of their names — Patricia, Maria, and Arianna.) Today, Patricia offers both wildly colorful original acrylic paintings and paper or canvas prints of her work in an array of sizes.
Save Save