Show them you care with a handcrafted find so perfect they'll never suspect you waited 'til the last(ish) minute.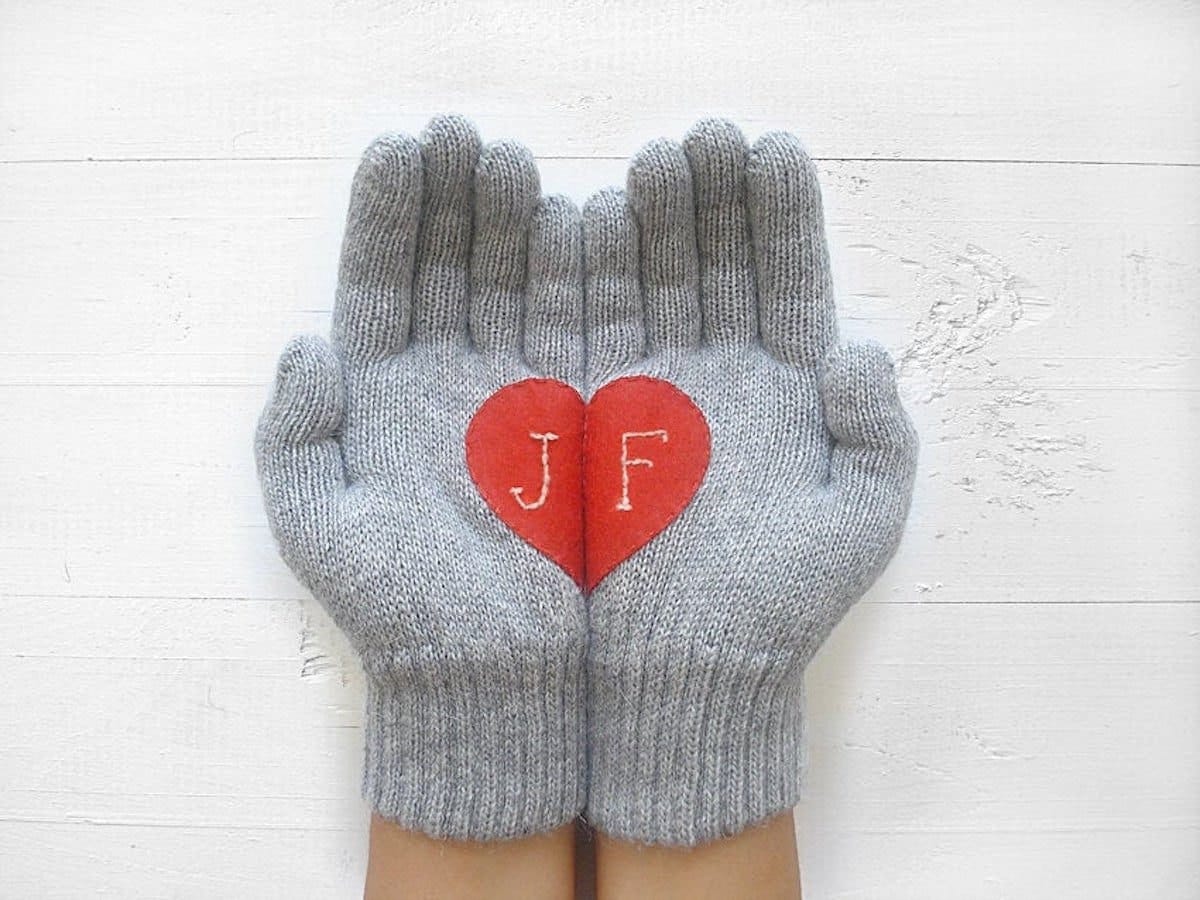 Here's the thing: February is sneaky. No sooner have we begun tackling our resolutions than surprise! The first month of the year has flown by and Valentine's Day is winking at us from around the bend. If you're worried you missed the window to score a thoughtful, handmade gift for the people you hold most dear, never fear. Thanks to hardworking makers around the world with talent to spare, there's still time to scoop up a carefully crafted, gorgeously original find brimming with one-of-a-kind appeal (and maybe snag a special treat for yourself, too).
From personalized pressed-flower necklaces for your mom to a memory-inspired custom map for your main squeeze, we've rounded up 20 guaranteed-to-please gifts that ship in three business days or less*. (Just be sure to confirm estimated delivery dates with sellers pre-purchase, since these will vary depending on location.) Happy shopping!
A Valentine's gift for Mom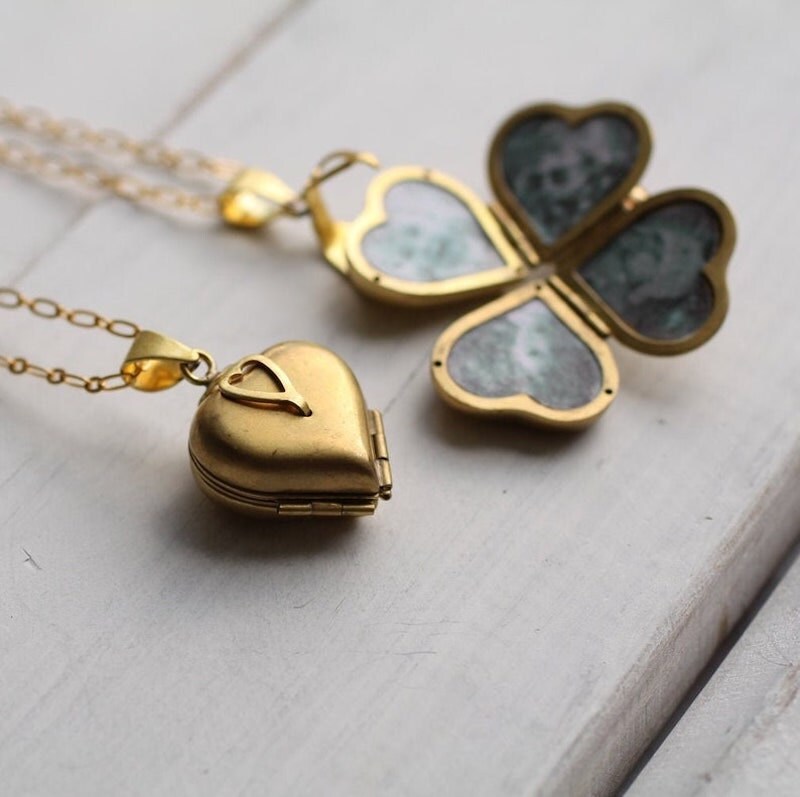 SHOP: Personalized photo locket from Silk Purse, Sow's Ear, from $50
Help them keep loved ones close to their heart with a custom brass locket that holds a sentimental secret: The clever design unfolds to reveal up to four cherished family photos (or your own tender inscription) preserved inside.
Personalized just for them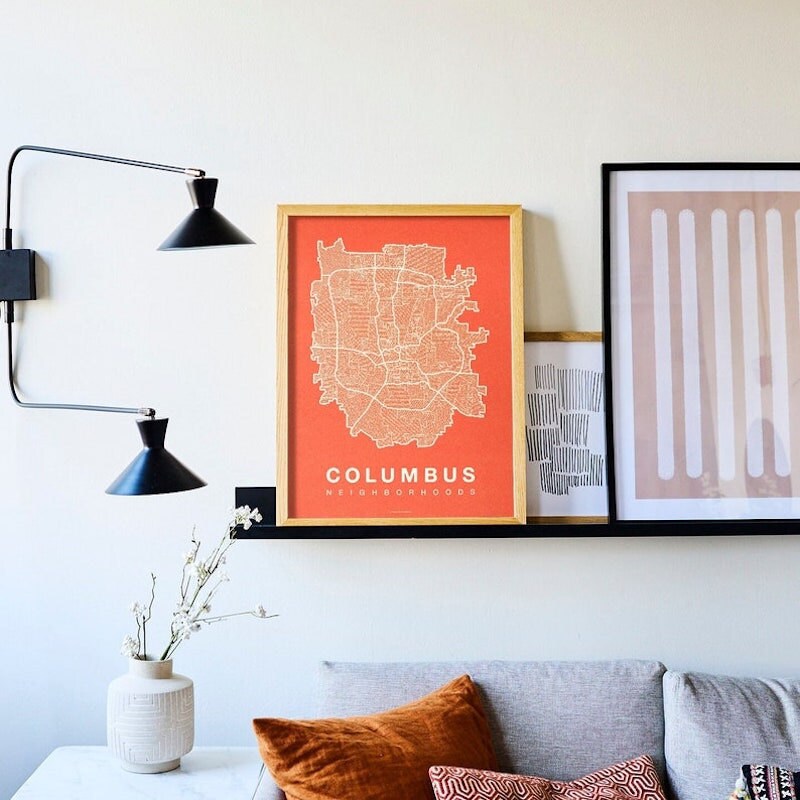 SHOP: Neighborhood city maps from Native Maps, from $40
Is there a city that's near and dear to their heart? Celebrate that local love with a neighborhood city map that doubles as decor.
A cute Valentine's Day accessory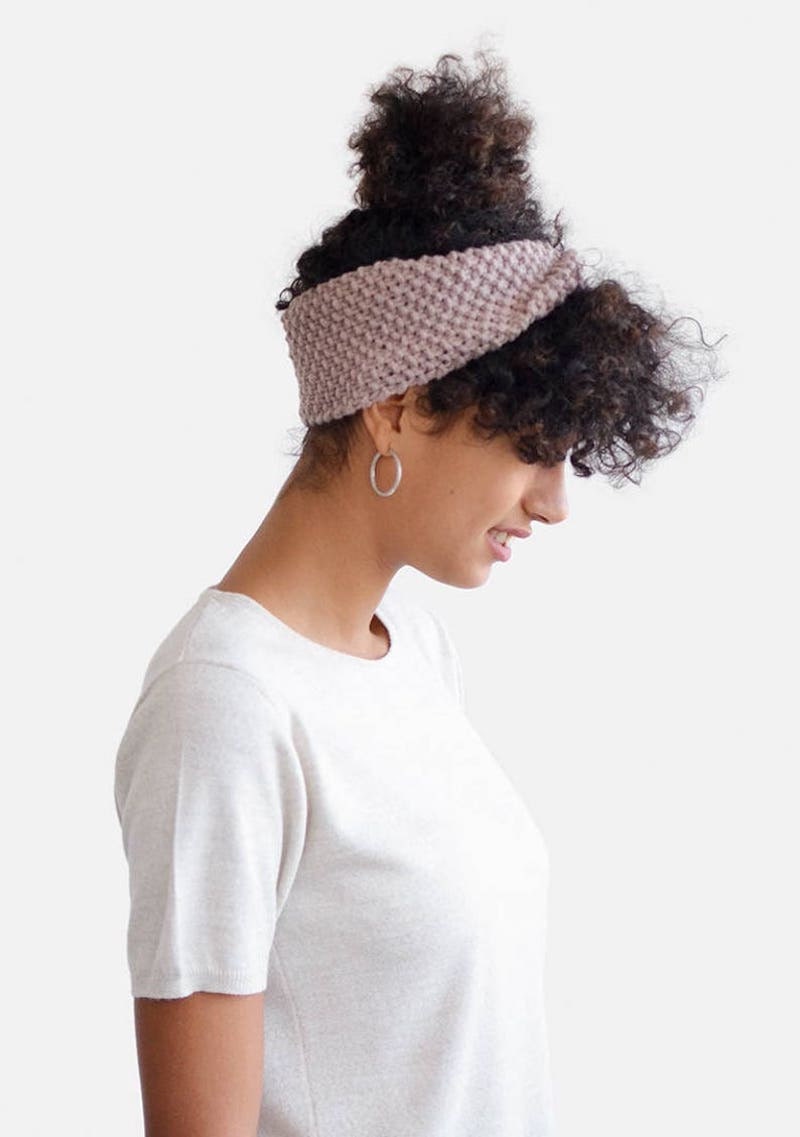 SHOP: Hand-knit headband from Plexida, from $30
Hand-knit from a cozy wool blend, this chunky, one-size-fits-most headband doubles as an ear-warmer in chillier climes and comes in 15 stunning shades (though we're partial to the lavender).
Last-minute Valentine's Day gift for him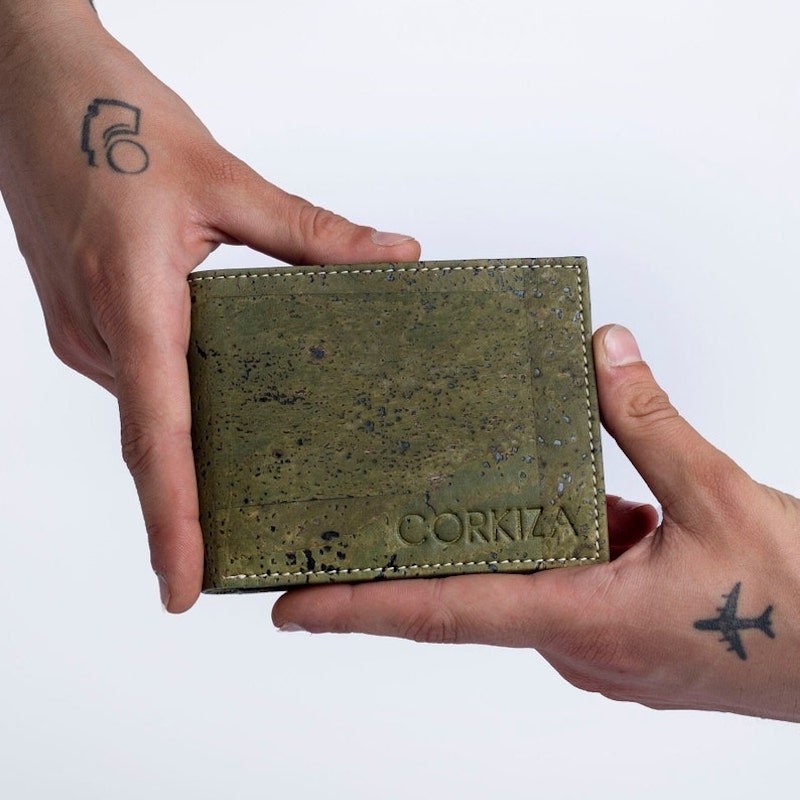 SHOP: Teal cork wallet from Corkiza, $56
Upgrade his eco-friendly accessories game with a slimfold teal wallet crafted from lightweight cork—it's scratch-resistant, naturally waterproof, and will only look better with use.
The cutest Valentine's Day gift idea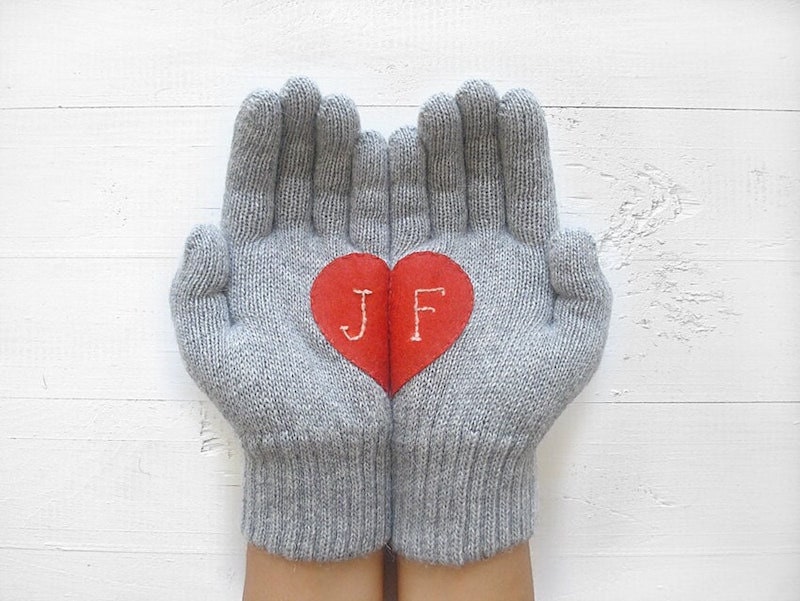 SHOP: Personalized heart gloves from talkingloves, $51
Embroidered with the initials of your choice, these ultra-giftable felt and wool gloves will keep their hands warm on meandering winter walks—and might even inspire them to reach for yours.
A sweet Valentine's gift for friends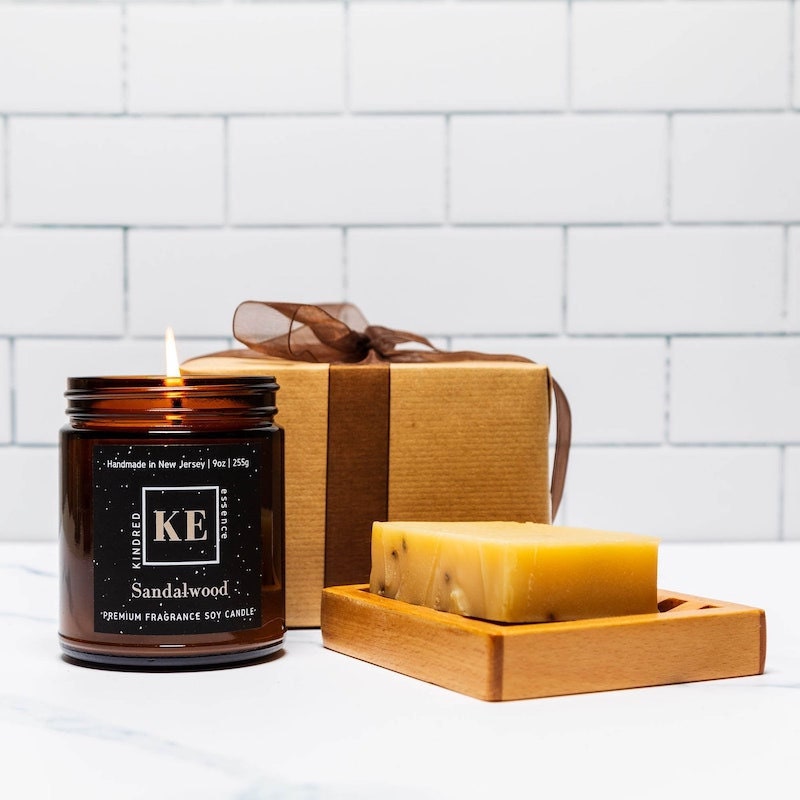 SHOP: 3-piece spa candle and soap gift set from Kindred Essence, $49
Encourage your busiest BFFs to set aside some time for some much-deserved rest and relaxation with a bath-ready candle and soap gift set.
The perfect long-distance gift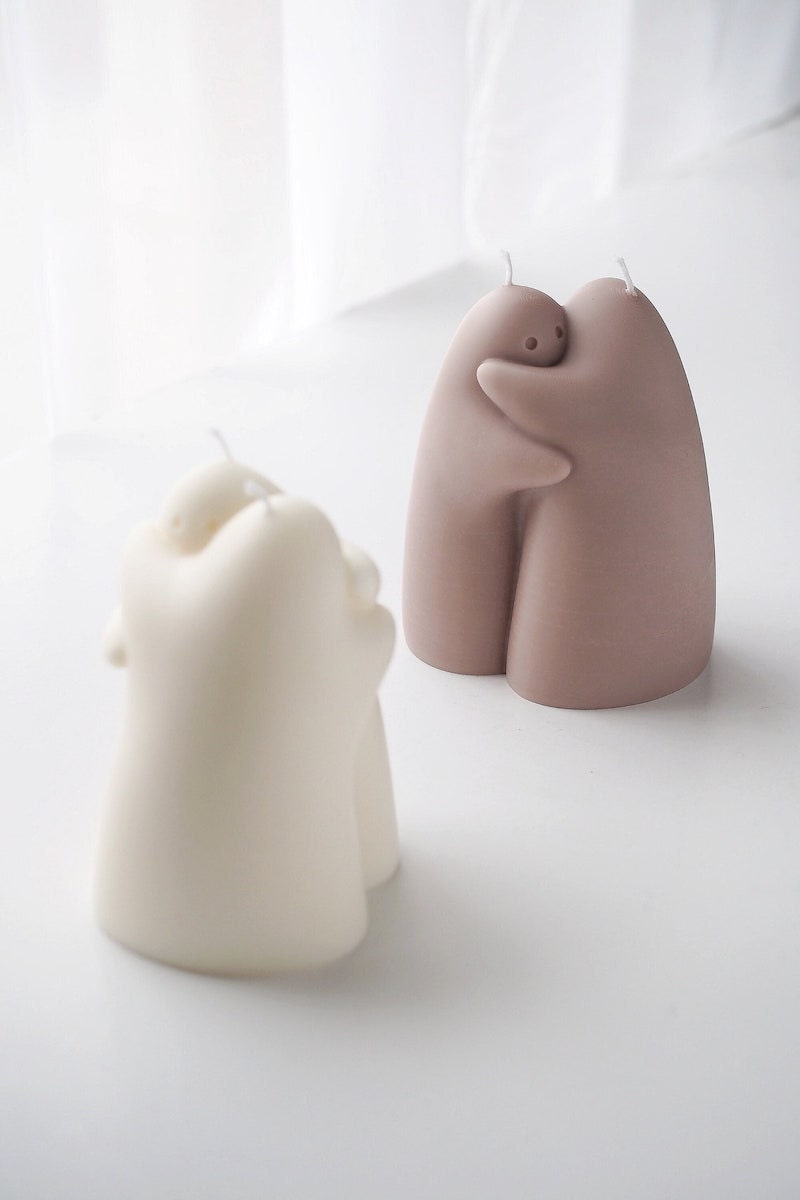 SHOP: Huggy-shaped candles from Cai Cai Handmade, from $22
No matter where you find yourself this Valentine's Day, send a last-minute hug from afar with these adorable, embracing candles that ship quickly.
A Valentine's gift for the family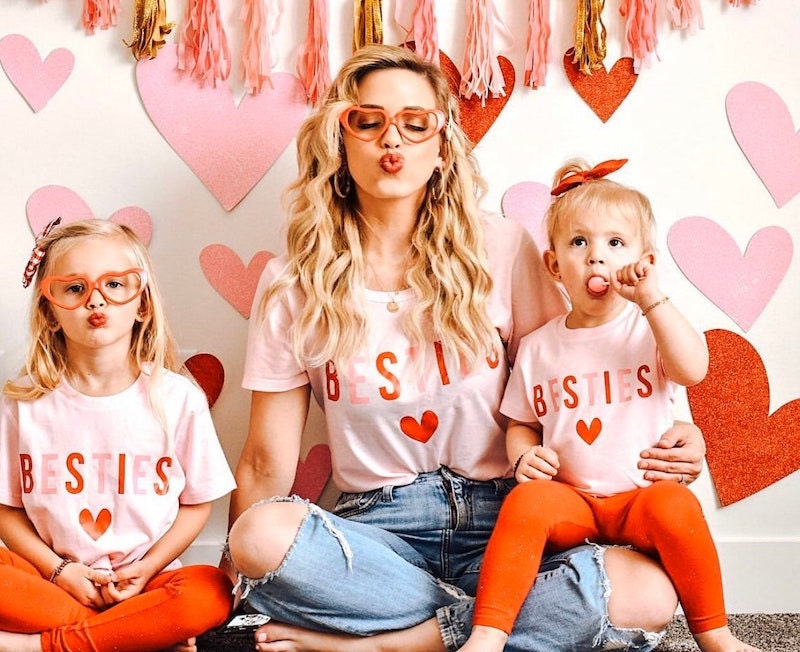 SHOP: Mommy-and-me Valentine's Day T-shirts from Little Mia Bella, from $19
This last-minute Valentine's gift for the whole family lets the little ones get in on the action, too. Mix and match a set of mommy-and-me Valentine's Day T-shirts for the whole crew.
A cozy Valentine's Day gift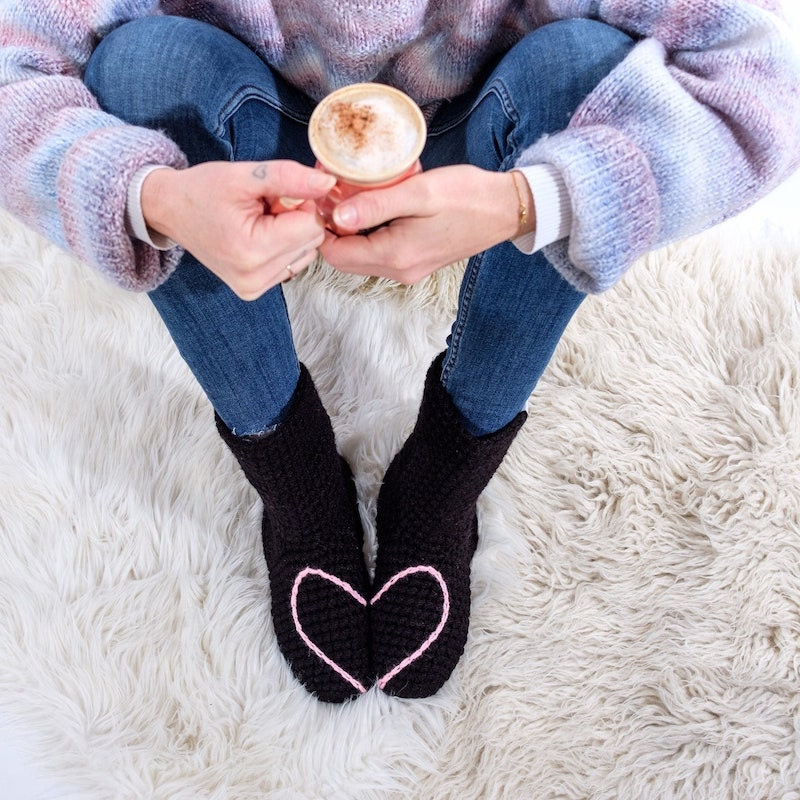 SHOP: Heart slipper socks from eka, from $77
For the one who wears their heart on their sleeve, put a spin on their holiday with a set of heart-adorned slipper socks that are ready to ship for Valentine's Day.
A gift for couples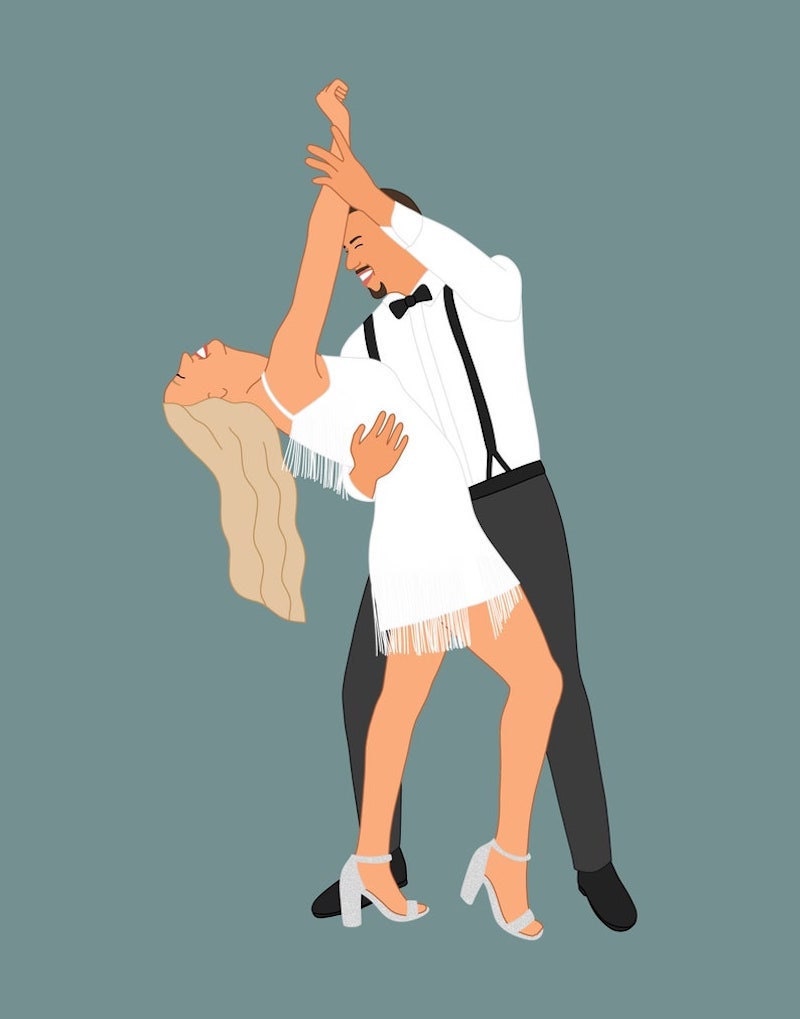 SHOP: Custom digital portrait from Allyson Elizabeth, from $15
If their love is a work of art, commemorate it with a custom digital portrait that can be printed, framed, and enjoyed day after day, just like their love.
Personalized just for him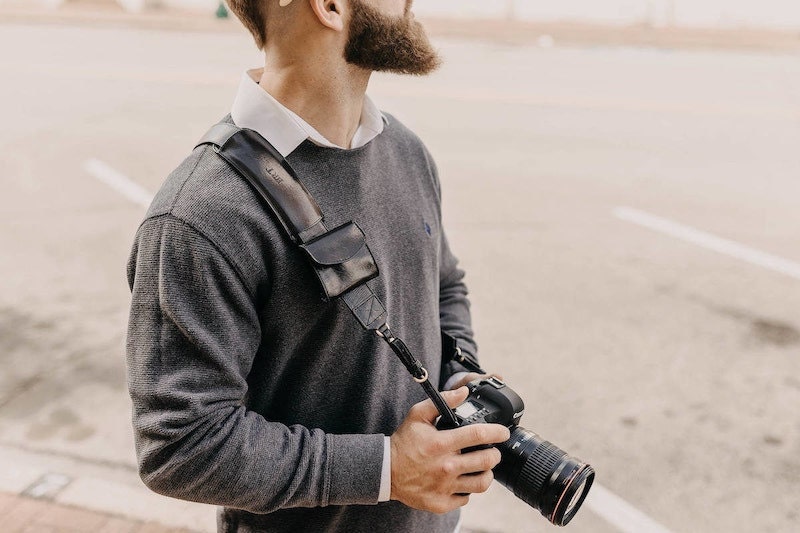 SHOP: Personalized camera strap from The Leather Expert, from $60
Your sweet shutterbug will look smart and stylish with a personalized camera strap cut from durable full-grain leather and embossed with their initials. Bonus: This adjustable design boasts two removable pouches for accessories storage and a comfy shoulder pad, to boot.
A unique jewelry gift for her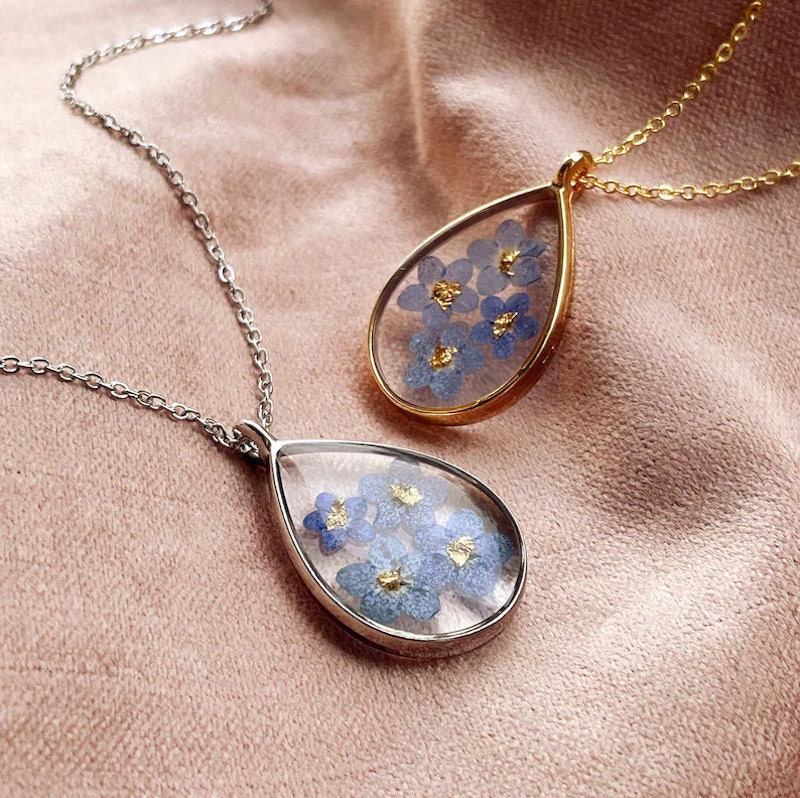 SHOP: Personalized pressed-flower necklace from Eclectic Eccentricity, from $42
Want to put a fresh spin on traditional Valentine's Day blooms? Consider a dreamy, pressed-flower pendant showcasing a handpicked sprig of wild rose, heather, or blue wildflowers—aka a wearable bouquet they won't have to throw away.
A gift for the home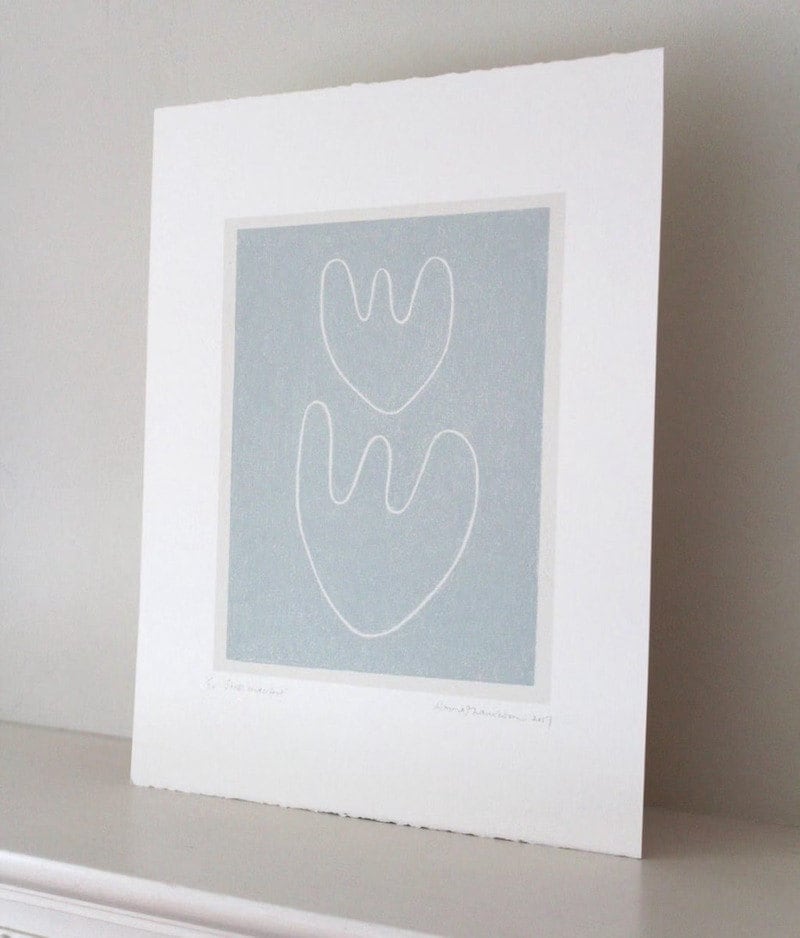 SHOP: Original silkscreen print from Emma Lawrenson, $71
Meet the most versatile print in town! Equally at home on a shelf in a little love's nursery or holding its own on a modern gallery wall, this original silkscreen piece features a soothing nature-inspired design that's super easy on the eyes.
Personalized Valentine's gift for her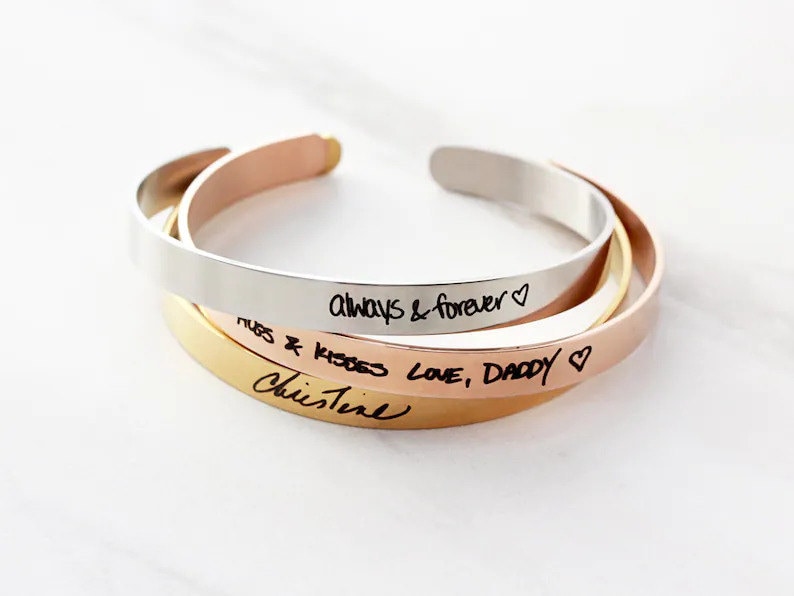 SHOP: Engraved signature bracelet from Tom Design Shop, from $40
Personalize this ready-to-ship Valentine's gift with the recipient's name or a special message, written in your handwriting.
Valentine's Day gift for kids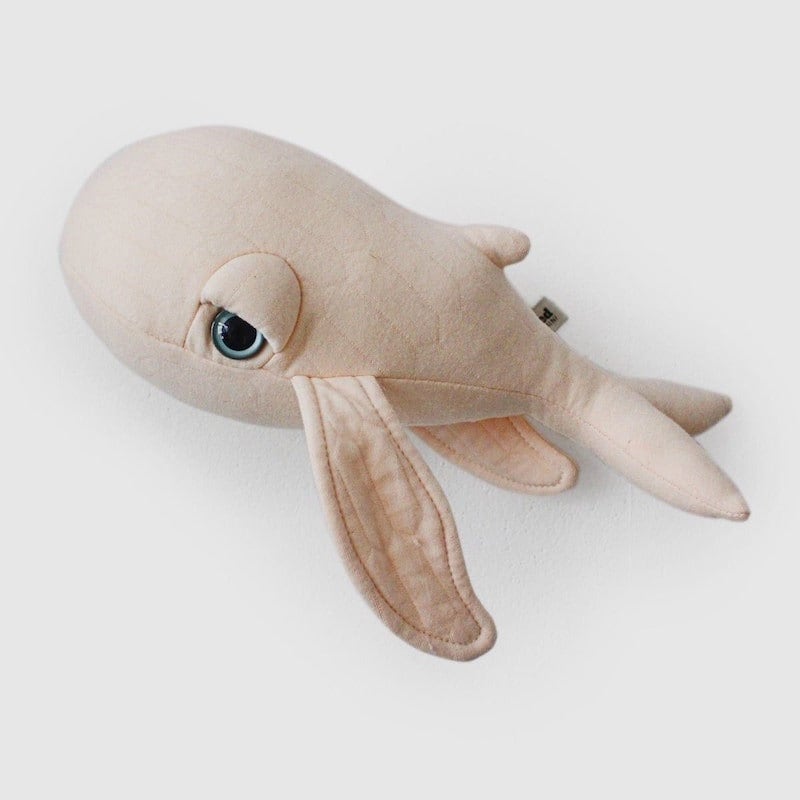 SHOP: Handmade pink plush whale toy from BigStuffed, $57
Drumroll, please! The cuddliest Valentine award goes to this huggable stuffed whale, sure to make waves with any wide-eyed kiddo or whimsy-inclined grownup in need of a good snuggle.
Romantic Valentine's Day gift for her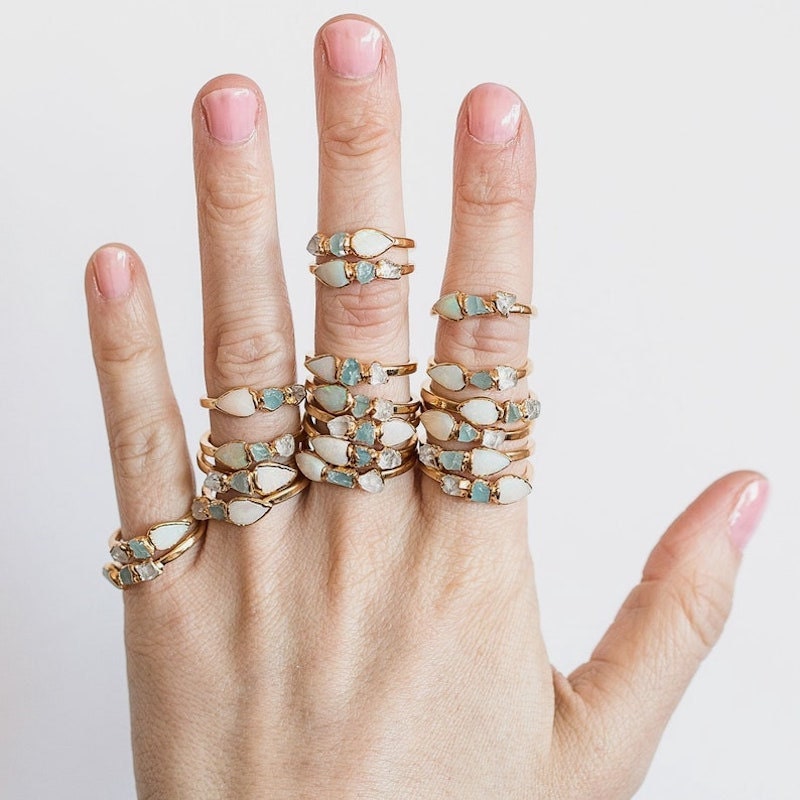 SHOP: Opal and aquamarine stacking rings from Dani Barbe Shop, $122
The iridescent, multidimensional tones of these opal stacking rings are a beautiful (and last-minute!) way to remind your loved one that you adore every part of them.
A thoughtful gift for moms and daughters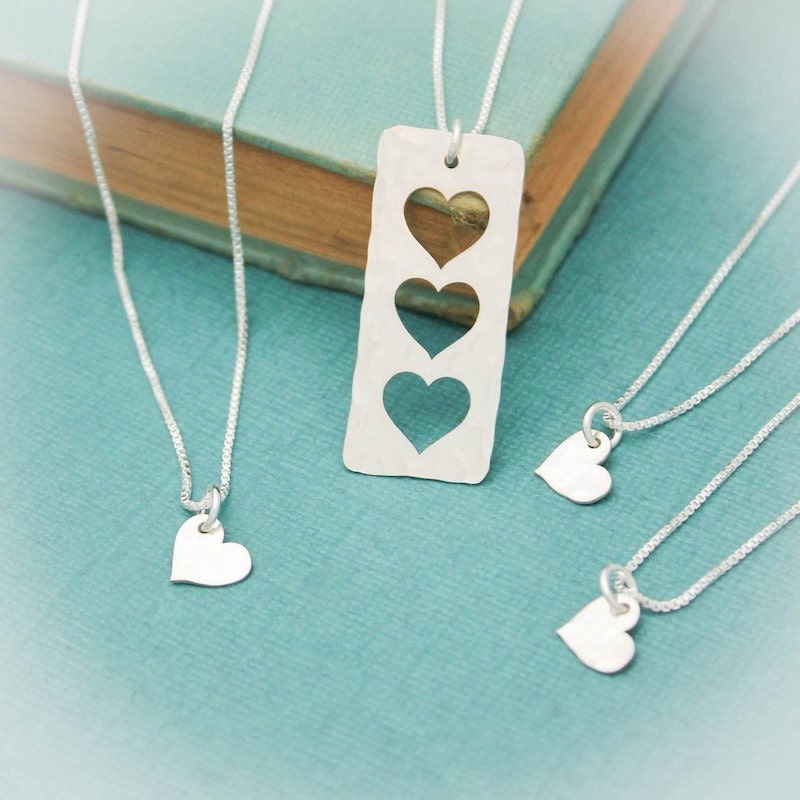 SHOP: Silver cut-out heart necklace set from Tracy Tayan Designs, from $119 for set of four
For those with multiple names to check off their lists, this trio of personalized heart necklaces, cut from a fourth sterling silver pendant and stamped with the initials of your choice, makes a genius group gift. We love it for moms and daughters, beloved besties, or any tight-knit crew.
Affordable Valentine's Day gift idea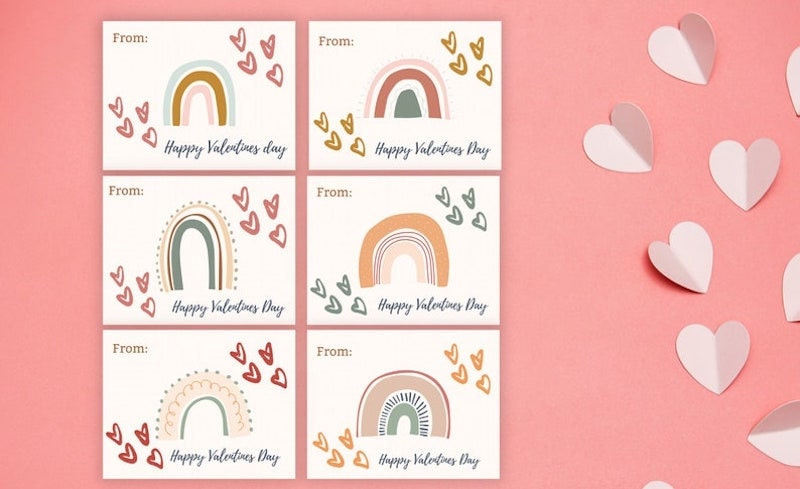 SHOP: Kids' Valentine's cards from Little House Designs, $3
No need to scramble at the last minute for school Valentines or cards for the lovely littles in your life! Pick an instant download Valentine's card and declare your love in a hurry.
An alternative to Valentine's flowers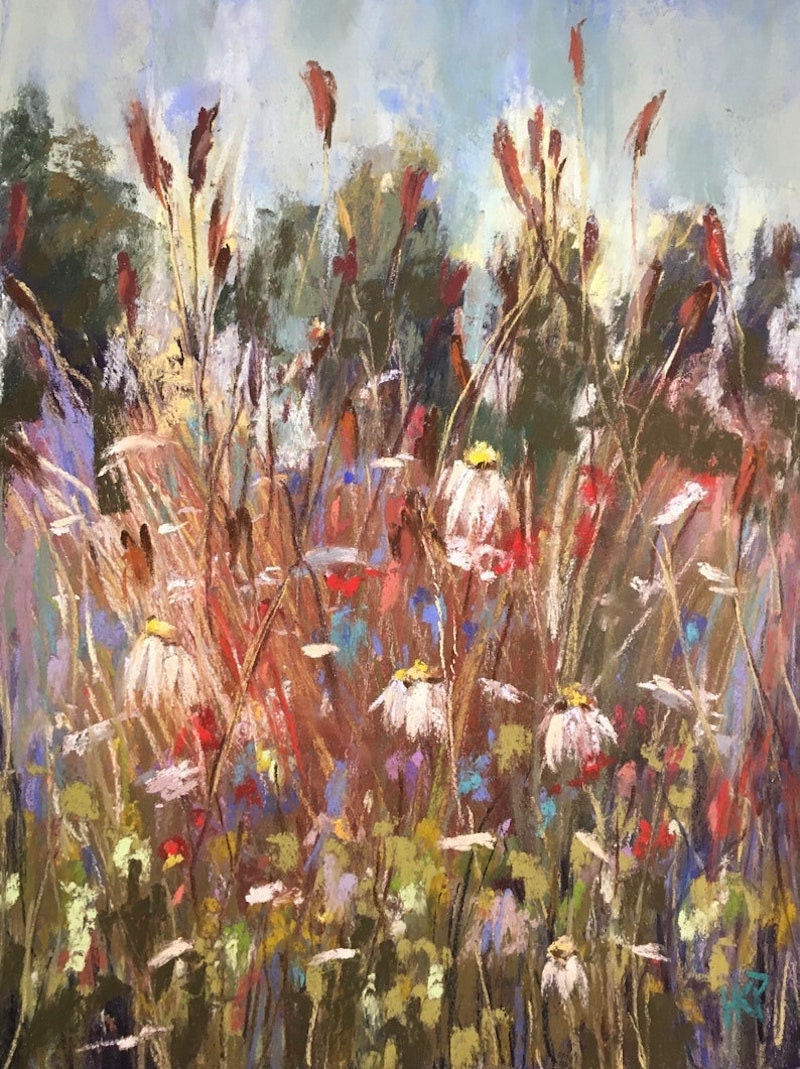 SHOP: Wildflowers with cattails original painting from Heidi Pierson Fine Art, $95
Instead of traditional blooms that fade away, pick wildflower-inspired art that will bring beauty to their space long after Valentine's Day passes.
A Valentine's Day gift for vintage-lovers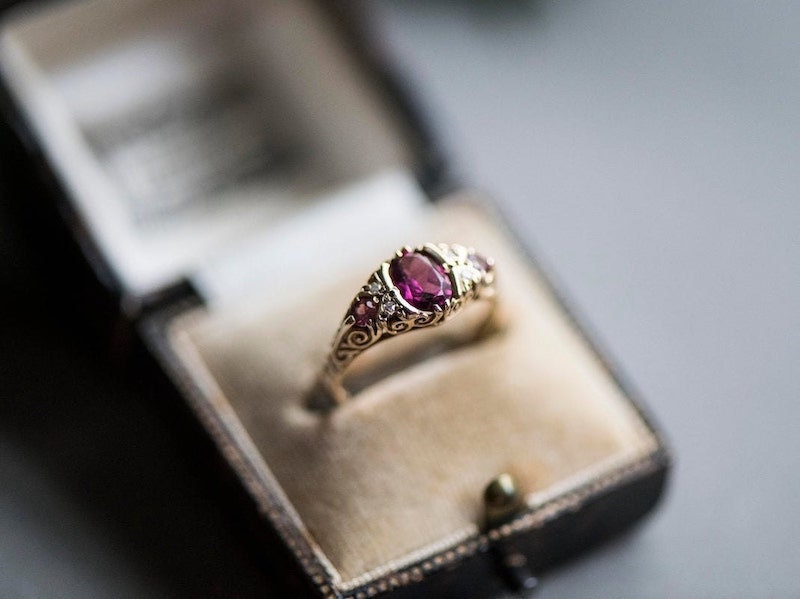 SHOP: Vintage rings from KK Vintage Collection
When it comes to making grand gestures, some presents are timeless—like a vintage cocktail ring set with pink or red stones (or any other tones that make your heart flutter!).
* "Ready to ship" means orders processed by Sellers in up to 3 business days. Actual delivery times will vary. See individual listings for details.