Meet the new wardrobe staple you'll never want to take off—and watch our latest video to discover three of our favorite ways to style it.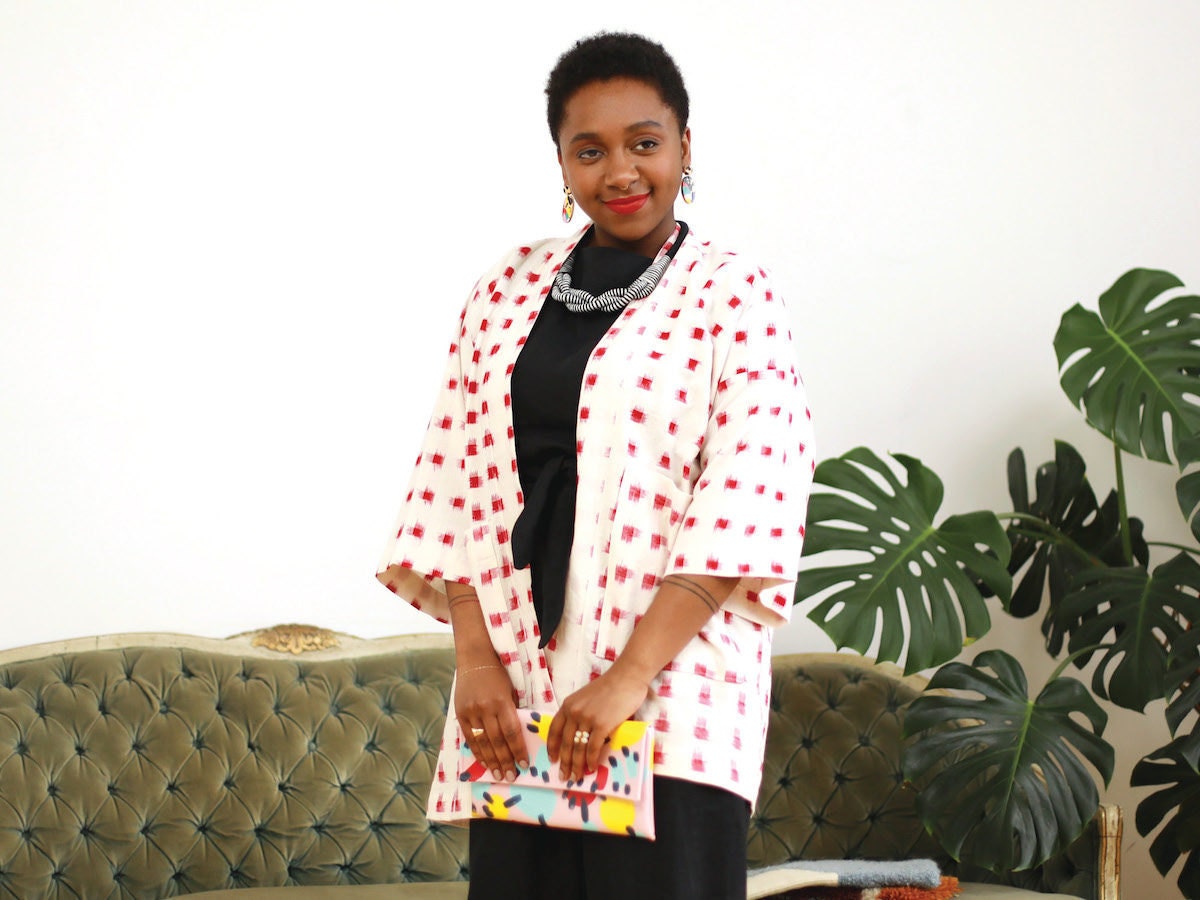 Throughout fashion history, the little black dress has been adored by many for its timelessness and versatility, but today we'd like to take a moment to shine a spotlight on its equally praise-worthy cousin: the little black jumpsuit. Like the famous LBD, the LBJ is a wardrobe staple with serious heavy-rotation appeal. Pair it with a bold red lip and the shoe of your choice and it more than holds its own—but if, like us, you're all about accessorizing, a little black jumpsuit also serves as the ideal neutral-but-sophisticated, effortless-yet-chic, endlessly adaptable foundation upon which to build a look.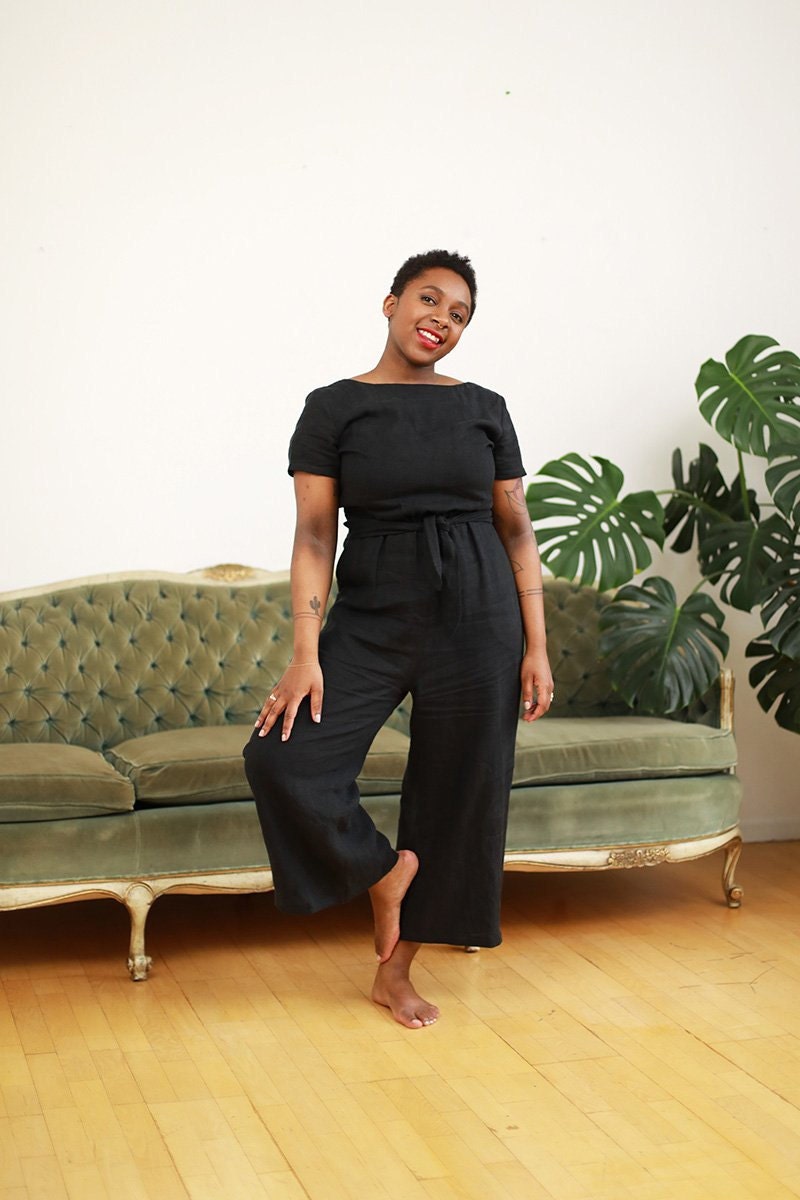 >
With its playful tie waist, flirty wrap back, and easy, wide-leg silhouette, this mid-weight linen jumpsuit from The Maybe Collection is the foolproof one-and-done number we never knew our closets were missing. And did we mention it has pockets? We rest our case. Whether your go-to getup is polished and professional, casual and trendy, or funky and fashionable as can be, this short-sleeved beauty has you covered. Click play to see how we styled three of our favorite jumpsuit-centric looks, and shop the pieces below.
Utmost professional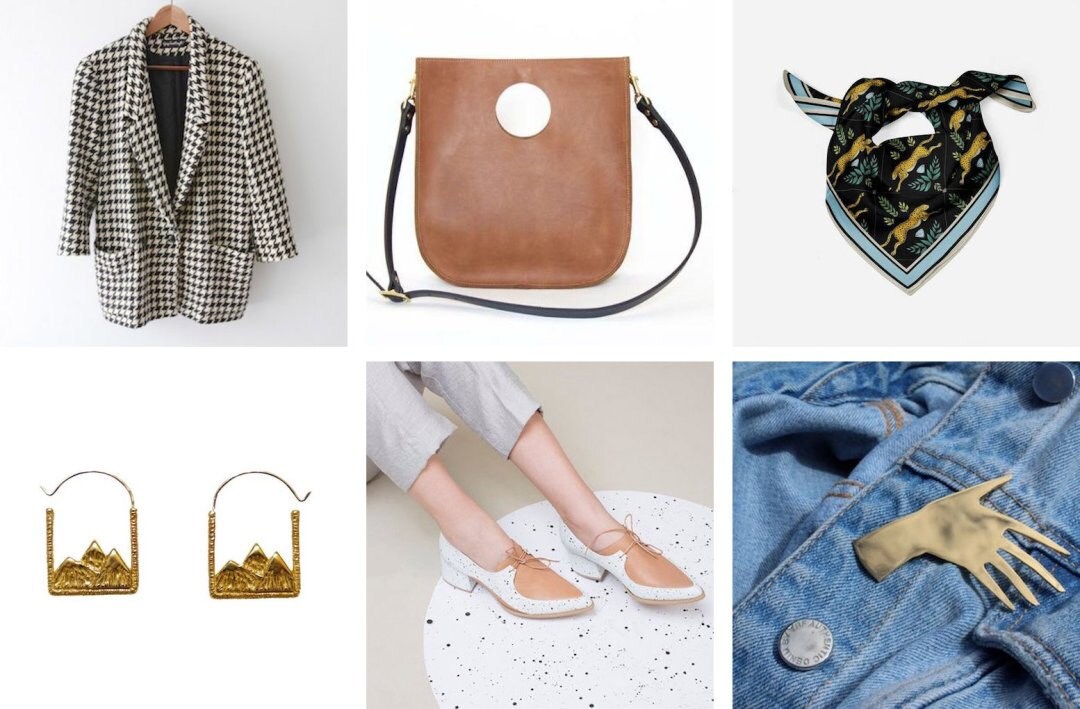 >
For an on-point, office-ready ensemble, start with a vintage blazer in a classic houndstooth print, then mix in unexpected accents, like this hand-shaped brooch, that show off your creative side. On the footwear front, opt for practical but pretty two-tone oxfords, and don't forget a structured leather tote big enough to house all your everyday essentials. Perfect for the day when you're gearing up for a big presentation (or just want to feel extra impressive around the water cooler), this look says, "I mean business," in the most stylish of ways.

Funky fashionista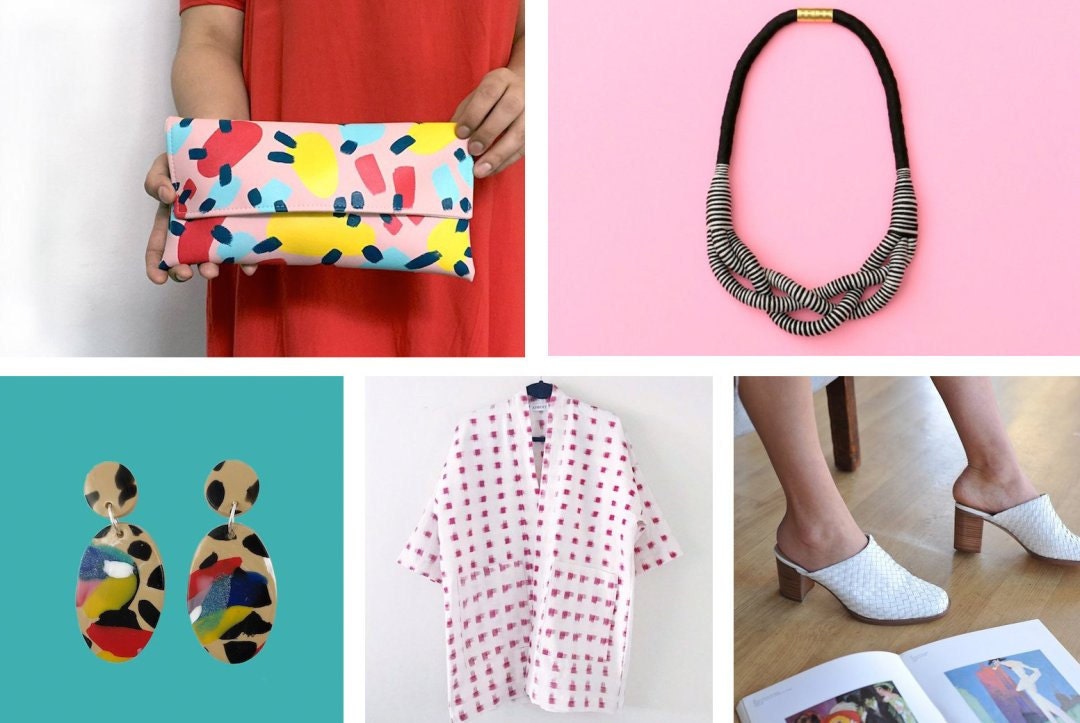 >
If you're fully bought in on the maximalism trend, but not totally sure how animal-print earrings, an ikat kimono, and a bold, painted clutch go together in practice, allow us to break it down. First, assemble accessories in a rainbow-bright palette with at least one unifying hue. Then balance the color explosion on top with an understated (but still interesting) shoe, like a woven leather clog in a solid shade. Whimsical and cheery without veering into kitsch, this outfit will carry you seamlessly from an afternoon at the museum to dinner with friends and wherever the rest of the night may lead you.

Casual trendsetter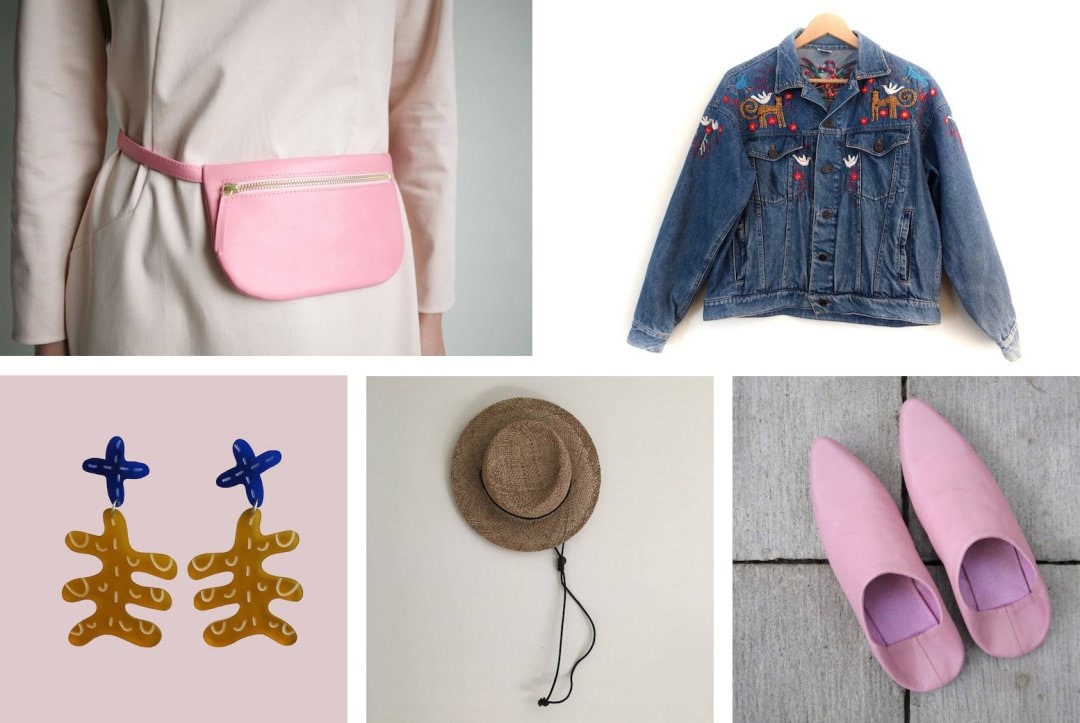 >
Prefer a more laid-back everyday style? Set the foundation with color-coordinated basics like comfy slip-on flats and a slim, modern belt bag. (We chose pale pink.) Next, add lightweight statement earrings for a pop of personality and top it all off with a woven wide-brimmed hat, complete with adjustable chin strap. We're picturing this one in the park on a sunny summer day, when you need both hands free to chase after playground-bound kiddos or double-fist ice cream—and look darn good doing it.