by Melanie Blodgett
Show your love how they make your heart dance with a DIY flipbook this Valentine's Day.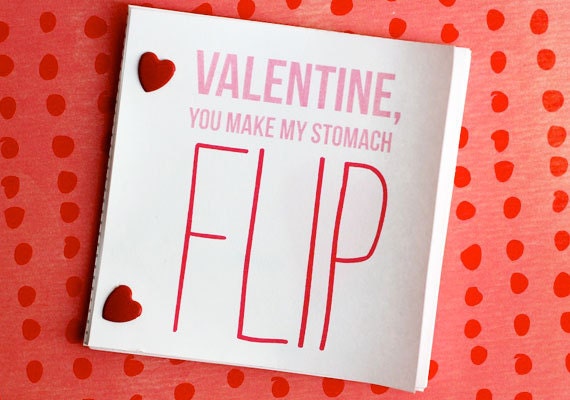 Melanie Blodgett is the author/editor/featured crafter of You Are My Fave, a lifestyle blog devoted to handmade projects, parties and fave finds. She's also a regular contributor to Babble, Disney Baby and Julep. She currently resides in Denver with her husband Ryan and their round faced little boy Beck. 
Pretty soon the paper mailboxes will be made and hung ready to receive Valentines. For a fun take on the traditional love note, this year you (and your kids!) can easily make a flip book featuring Mr. Heart to entertain the happy recipients.
To make your own you'll need:
-
Printable download
- Scissors or paper cutter -
Heart-shaped brads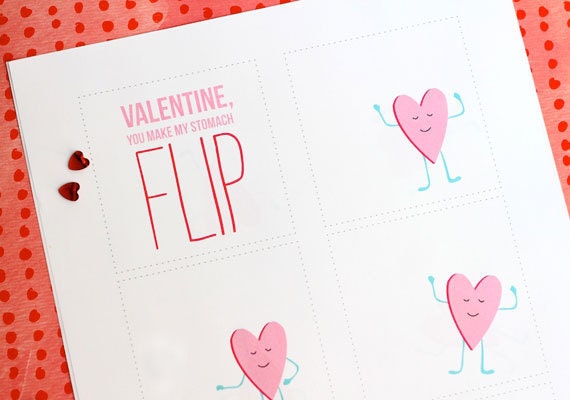 1. Print the flip book pages and cut out on the dotted lines. 2. Assemble by stacking each page on top of the other in the order you print them off. If you want to flip the book starting from the back, stack them in reverse order. 3. Punch two little holes through the stack on the left hand side and bind together with the brads. 4. Flip for 5 seconds of entertainment!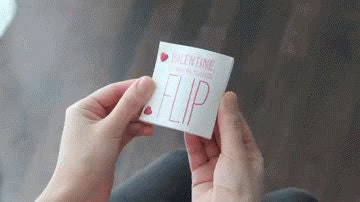 Flip book design by Kirsten Bingham of January Jones Prints.
Like this post? Check out Babble for more awesome how-to's.