by Chelsea Foy
Take family game night to the next level with this easy-to-make beanbag toss game.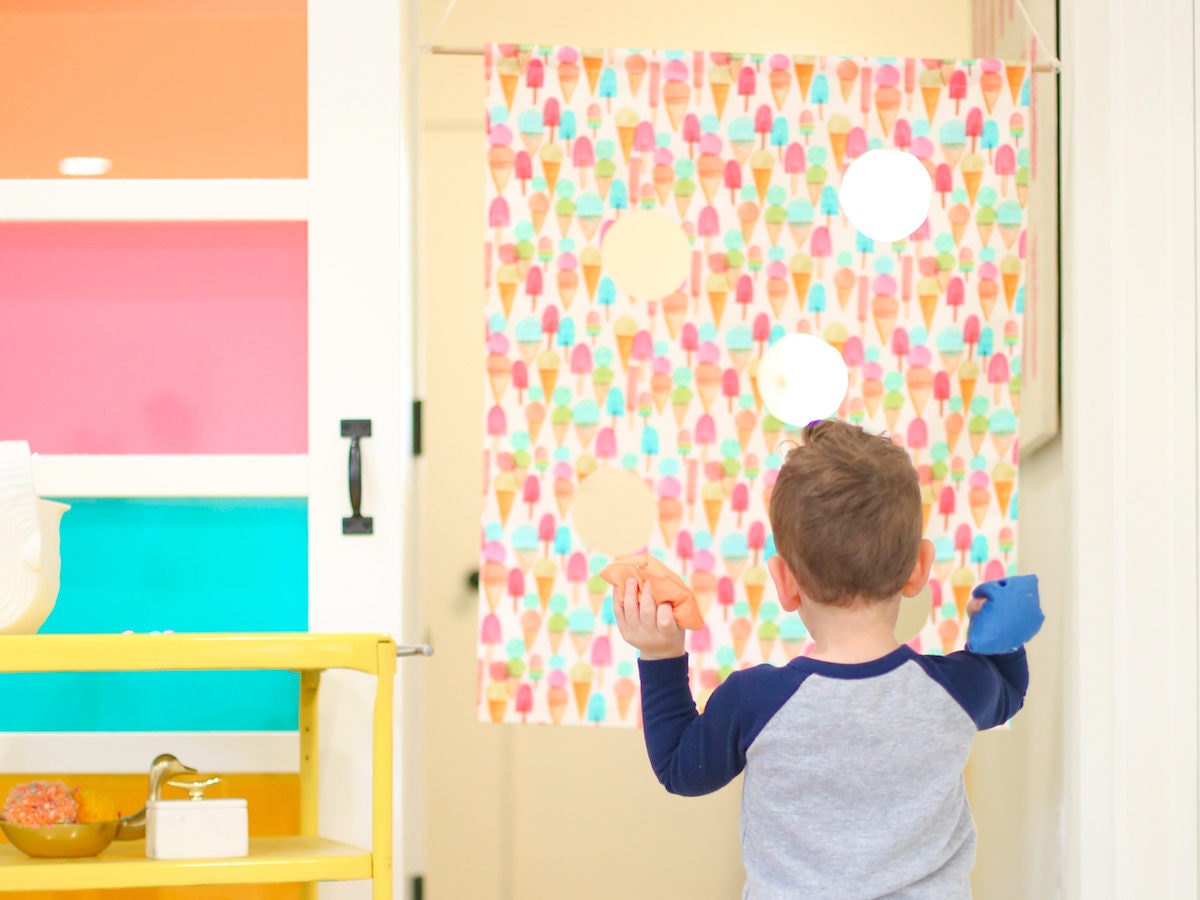 Whether you've got
kids at home
or just have a competitive streak (no shame!), this doorway beanbag toss game is the perfect addition to your game night arsenal. Whip it up in a (cr)afternoon and enjoy endless hours of good old-fashioned,
family-friendly fun
.
At a glance
Time:
 1-4 hours
Difficulty:
 Intermediate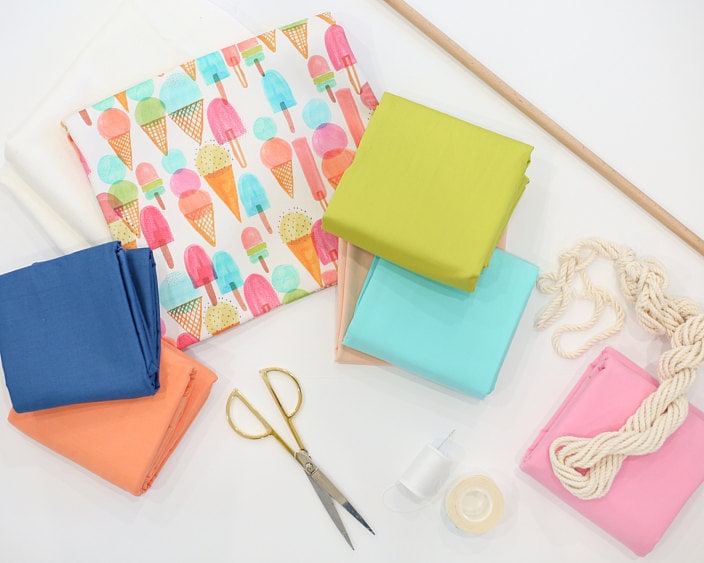 You will need
Fabric shears
Sewing machine
1 package of dry beans (available at most grocery stores)
1 yard of white duck cloth, sized to fit your doorway
Fabric fusion tape
Sewing pins
Pen
Step 1: Cut beanbag fabric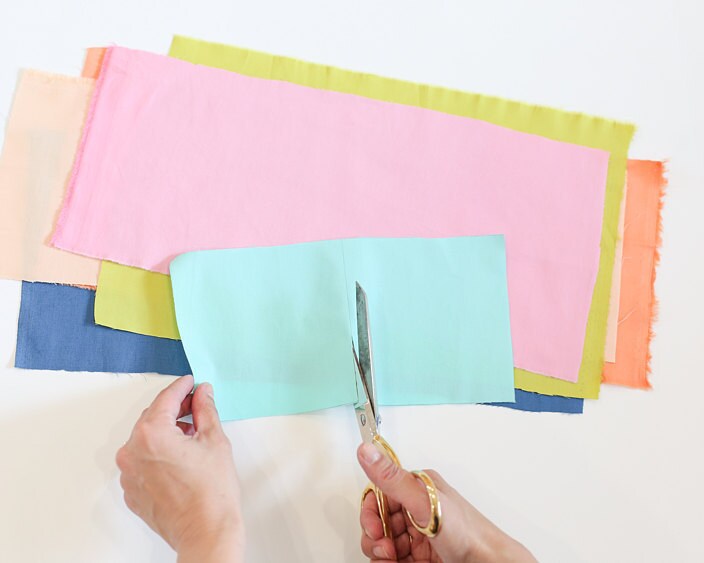 To make the beanbags, cut each swath of solid-colored fabric in half, resulting in 12 5-inch-by-5-inch squares. This will allow you to create six beanbags.
Step 2: Sew beanbags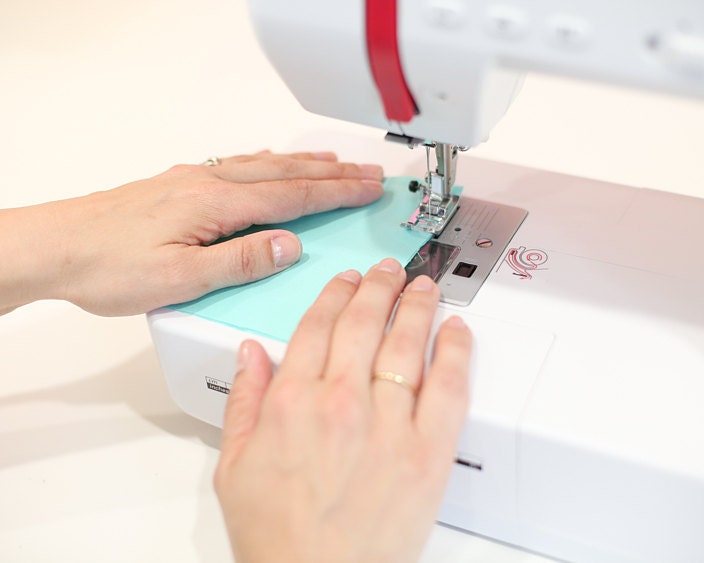 Lay two corresponding squares from one fabric color on top of one another with the edges lined up. Sew a straight stitch around all sides, leaving a 1 ½-inch opening.
Step 3: Flip bag right-side out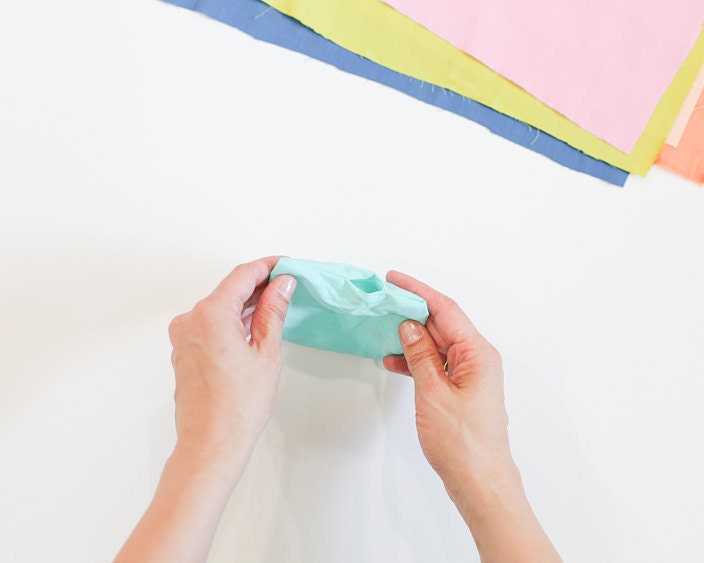 Flip your beanbag right-side out, using your fingers to pull the fabric through the opening.
Step 4: Add beans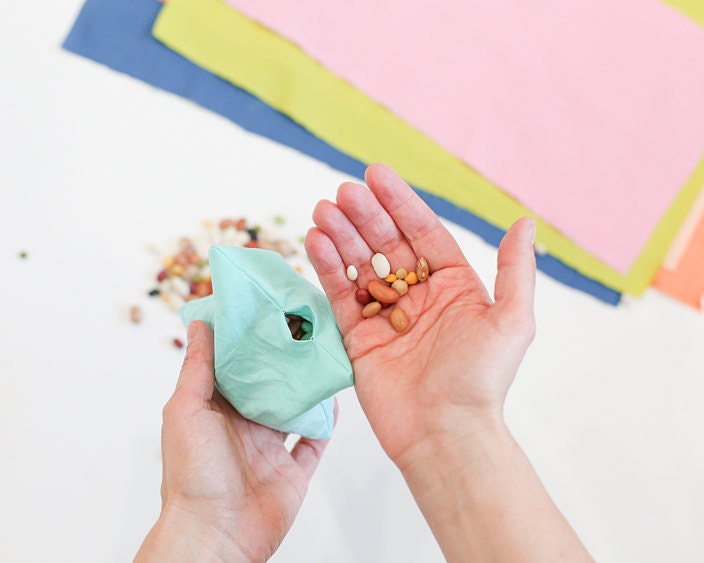 Fill the bag with dry beans and close the hole with a hidden stitch. Repeat this process to create the remaining five beanbags.
Step 5: Prep the hanging portion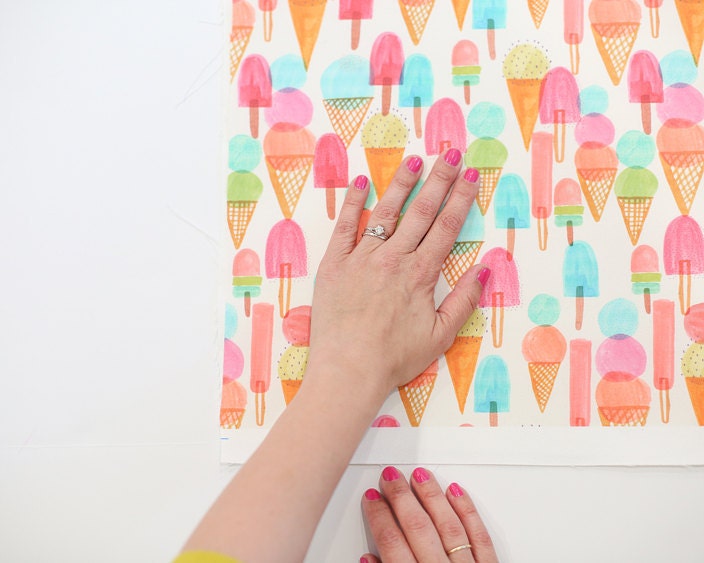 To decide how large to make your game, measure the doorway where you plan to hang it. Cut the dowel to length so that it fits comfortably within the doorframe. Cut the patterned fabric and duck cloth to your desired size, ensuring both pieces are 6 inches narrower than the dowel. (For example, the game shown measures 27 inches wide, so the dowel is 33 inches long.) Lay the duck cloth out and place 3-4 strips of fabric fusion tape running across it horizontally. Remove the backing from the tape and carefully lay the patterned fabric on top, aligning all edges. Smooth the pieces of fabric together to be sure the tape adheres.
Step 6: Hem hanging portion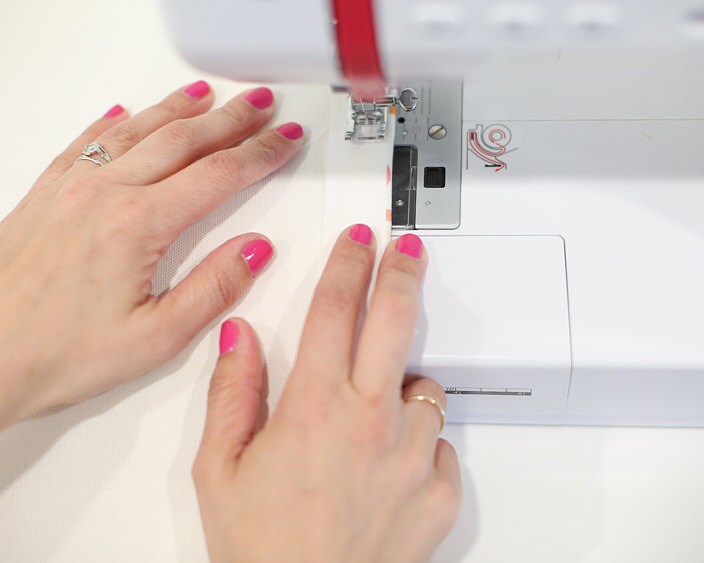 Fold and pin the two sides and the bottom of the layered fabric back to create a 10-inch hem on three sides. Sew these sides down with a straight stitch.
Step 7: Fold and sew the top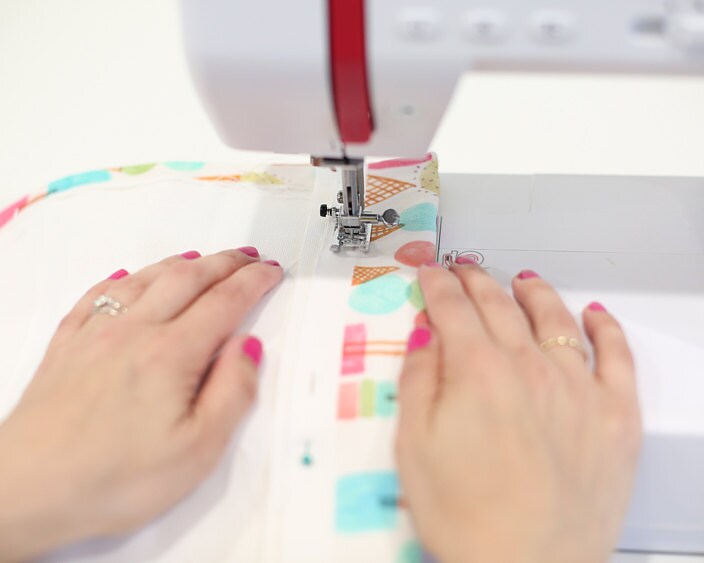 On the top side of the fabric, fold and pin 2 inches of fabric back. Sew this portion down with a straight stitch, leaving a 1 ½-inch hem—this will create a pocket to insert the dowel.
Step 8: Trace and cut circles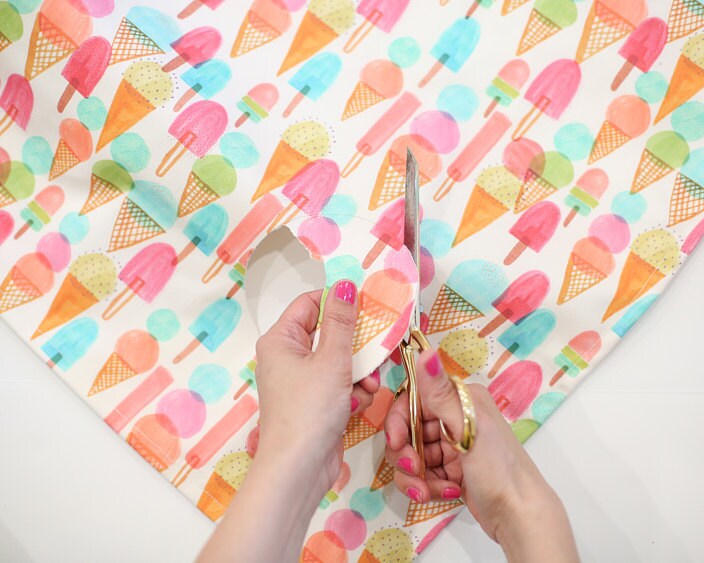 Use a round object, like a small bowl, to trace circles on the front of the fabric that are slightly larger than your beanbags. Use fabric shears to cut out the circles. The game shown has five holes, but feel free to cut as many or as few as you'd like.
Step 9: Fuse circles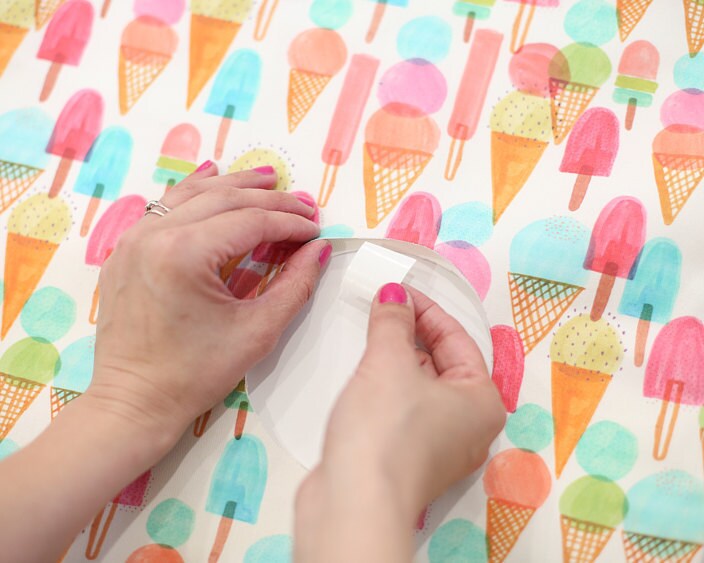 Use small pieces of fabric fusion tape to adhere the two pieces of fabric together around the areas where you cut your circles.
Tip:
If you're comfortable sewing along a curved line, sew around each circle instead.
Step 10: Get ready to hang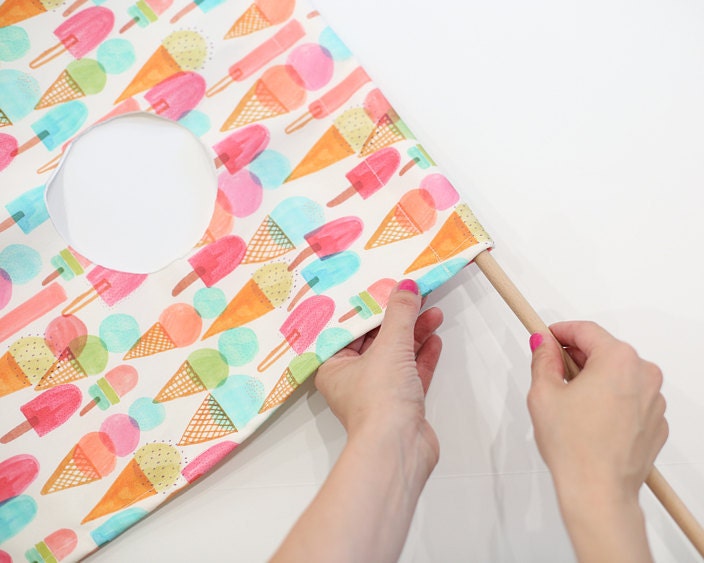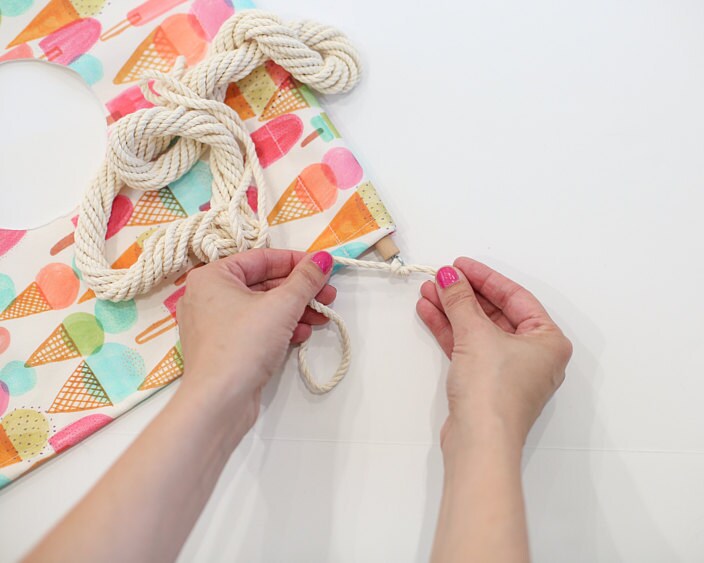 Insert the dowel into the pocket that you sewed along the top of the fabric, and tie your rope around both ends of the dowel.
Step 11: Hang it up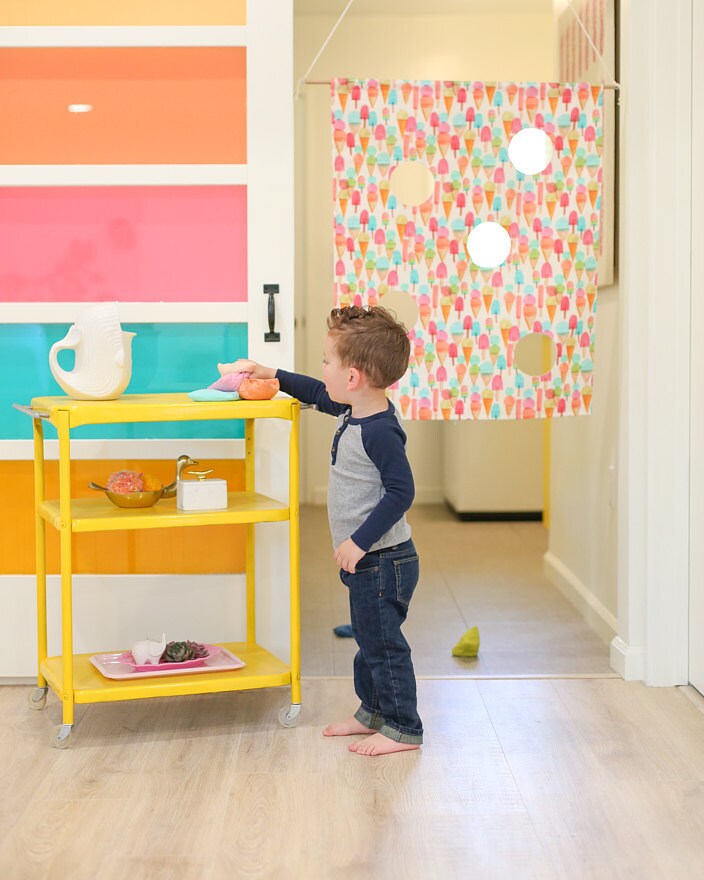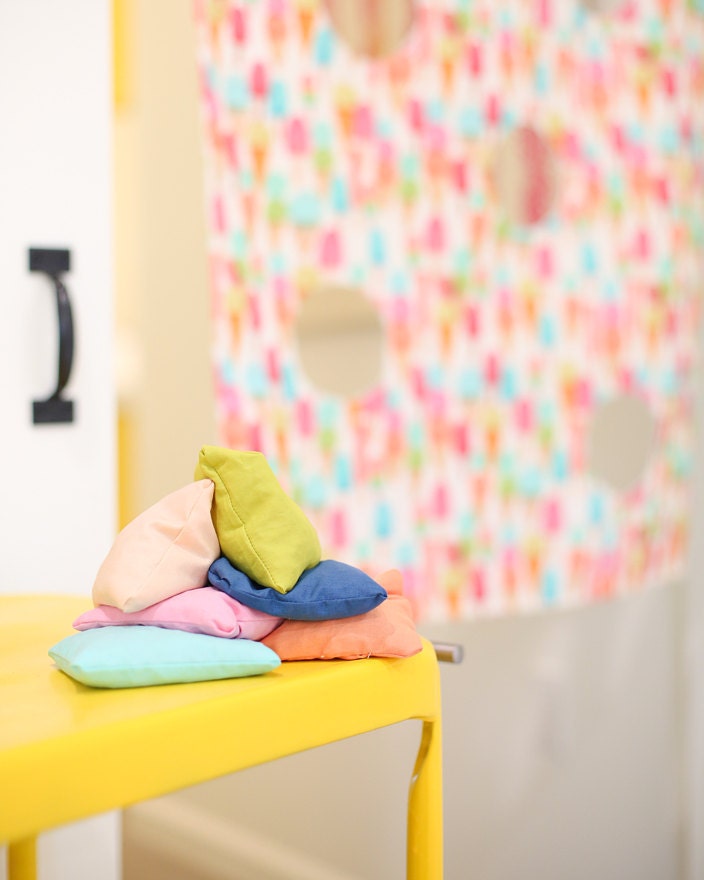 Hang the beanbag toss from a hook fastened at the top of a doorframe. Grab your beanbags and get ready to have some fun!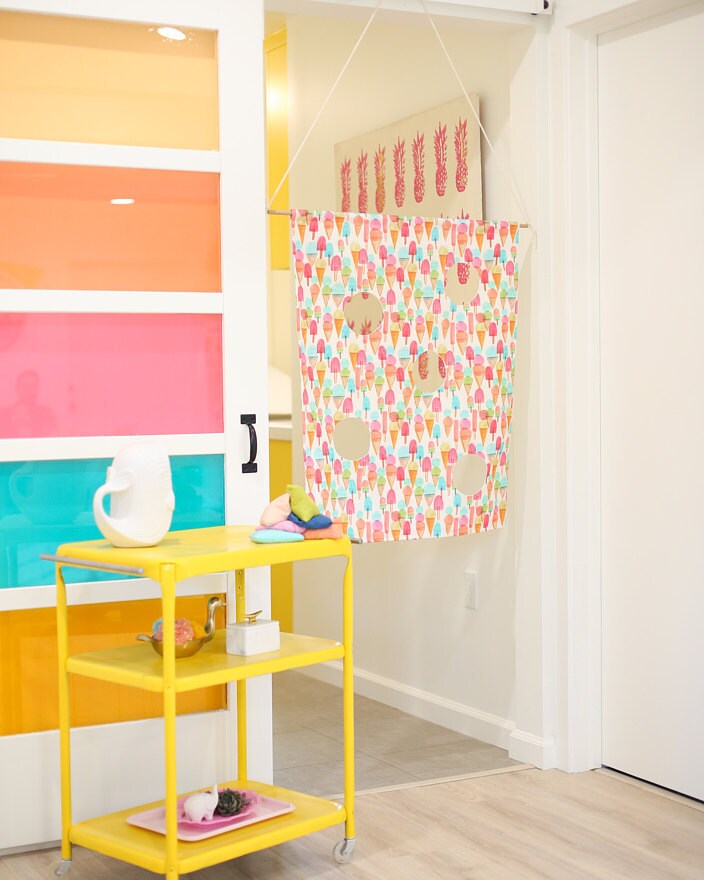 Process photos by Chelsea Foy.