by Valerie Rains
Try your hand at metal stamping. First stop: these easy DIY pet tags.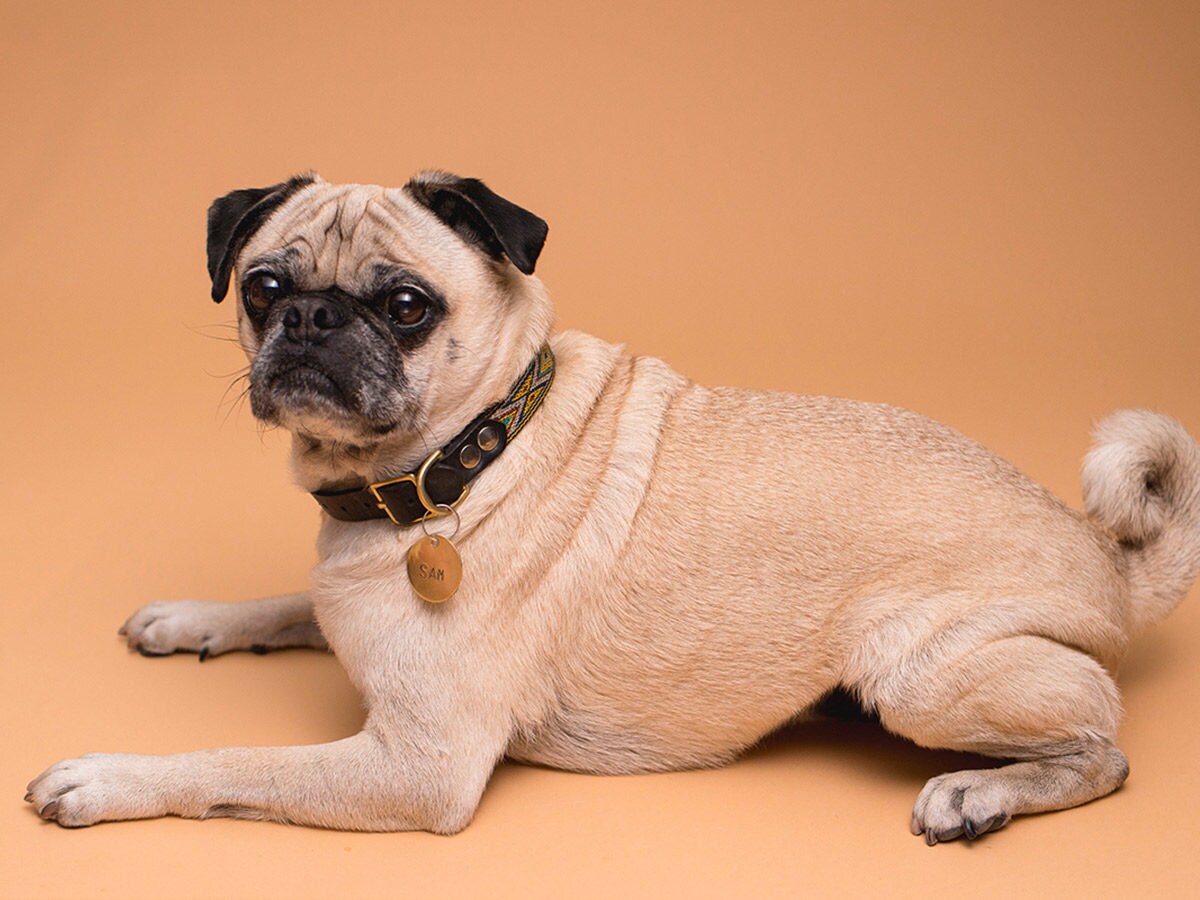 Chasing your tail looking for the perfect pet tag for your favorite four-legged companion? Make your own! It's easy to do with a metal stamping kit—and you'll pick up a new craft with endless personalized gift–making possibilities in the process. (Consider your pooch-obsessed pals' and feline fanatics' next birthdays officially covered.)
At a glance
Time: 1 hour or less
Difficulty: Intermediate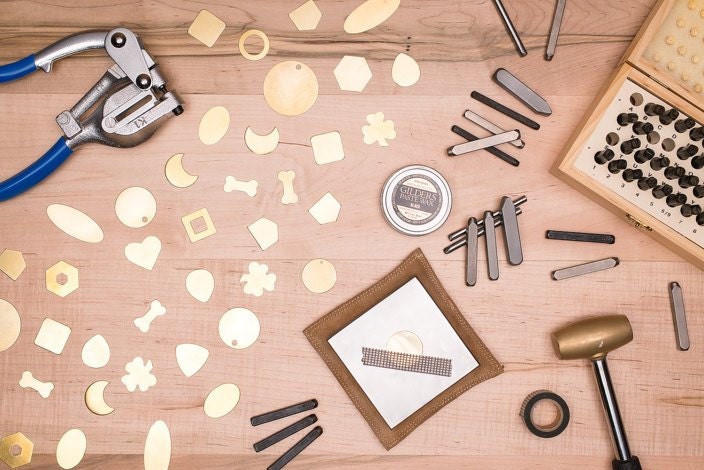 You will need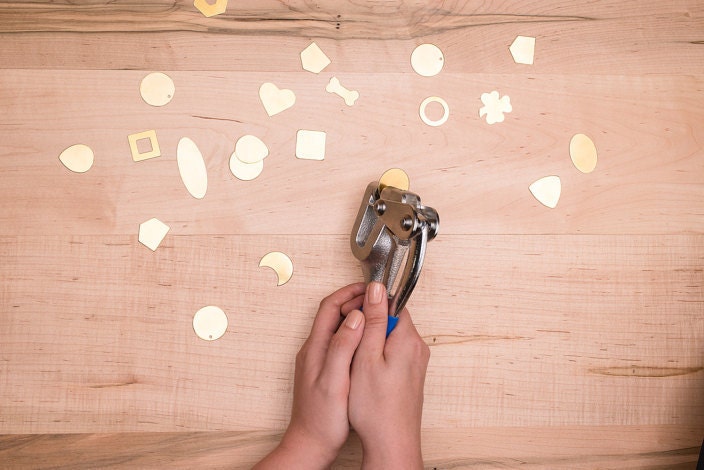 Step 1: Punch a hole in your tag
Punch a hole at the top of tag. This will allow you to attach it to a keyring or directly to your pet's collar. (Skip this step if your brass tag already has a hole.)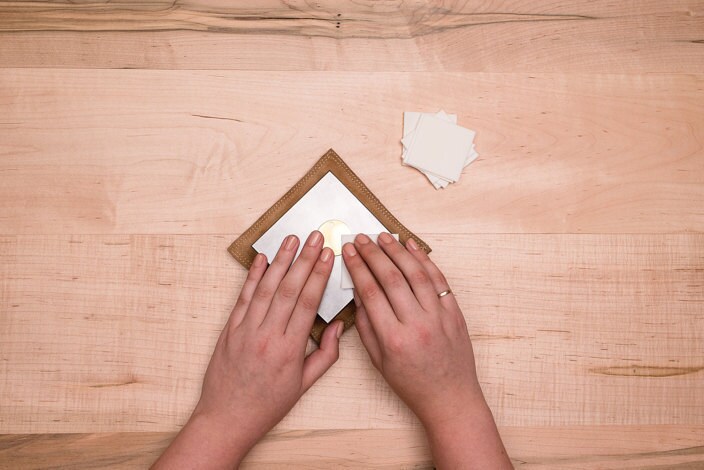 Step 2: Shine your charm blank
Use a polishing cloth to make your charm nice and shiny. The reflection will help you line up the letters when you start stamping.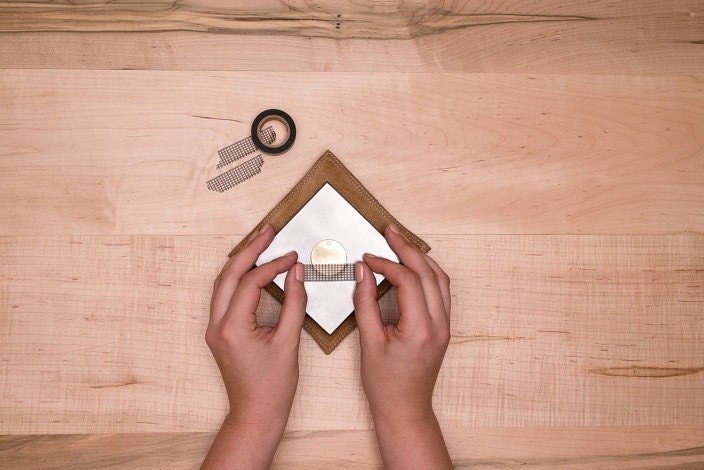 Step 3: Set up your stamping station
Arrange the steel block on top of the sandbag. Next, center your charm on the steel block. Secure with washi tape.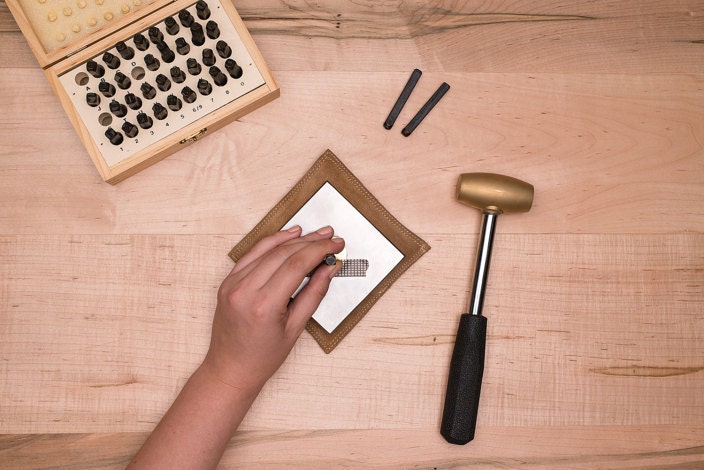 Step 4: Check your spacing
Decide what phrase you'll stamp on the tag. Line up the necessary metal stamps to make sure the spacing of the name or word will fit before you begin.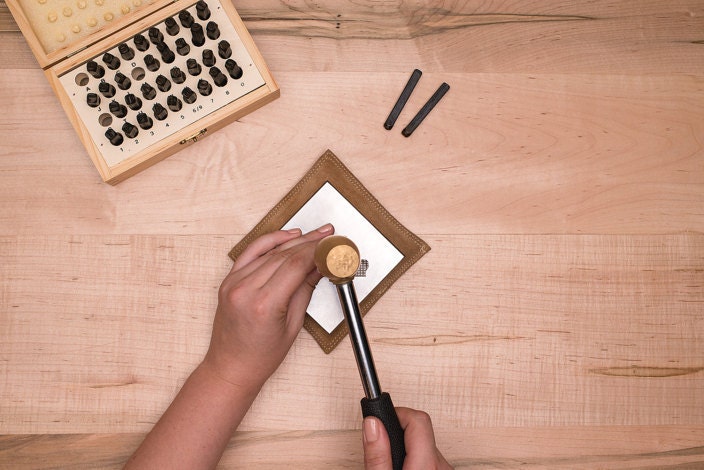 Step 5: Start stamping
Now you're ready to stamp. For best results, start with the middle letters and work your way out in each direction. To get a clearly stamped letter, hold the metal stamp upright above the tag and use your dominant hand to hit the stamp confidently with a hammer.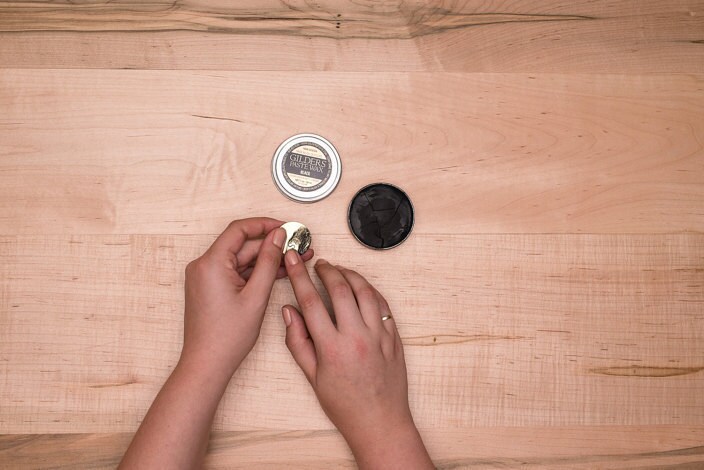 Step 6: Apply gilding paste
To make the stamped letters pop off the brass tag, rub a small amount of black gilding paste onto the freshly stamped letters using a soft cloth or paper towel. Wipe away excess.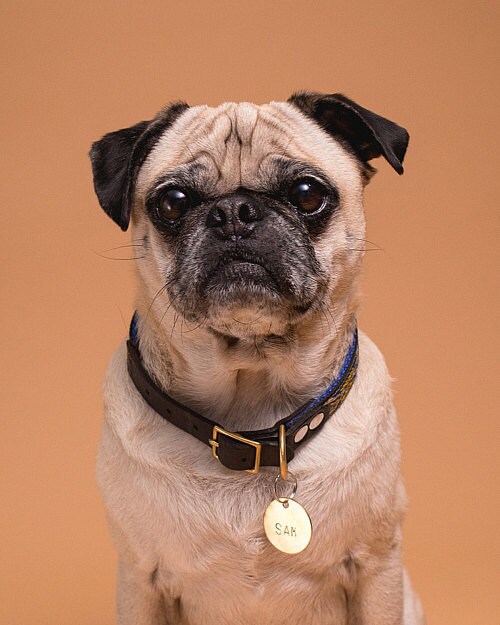 Step 7: Attach to collar
Finish by sliding the charm onto a keyring or jump ring and connect it to the collar.
Project by Julie O'Boyle, Aleksa Brown, and Clare McGibbon; photographs courtesy of Erik Valind.