This dazzling statement ring takes 30 minutes to DIY.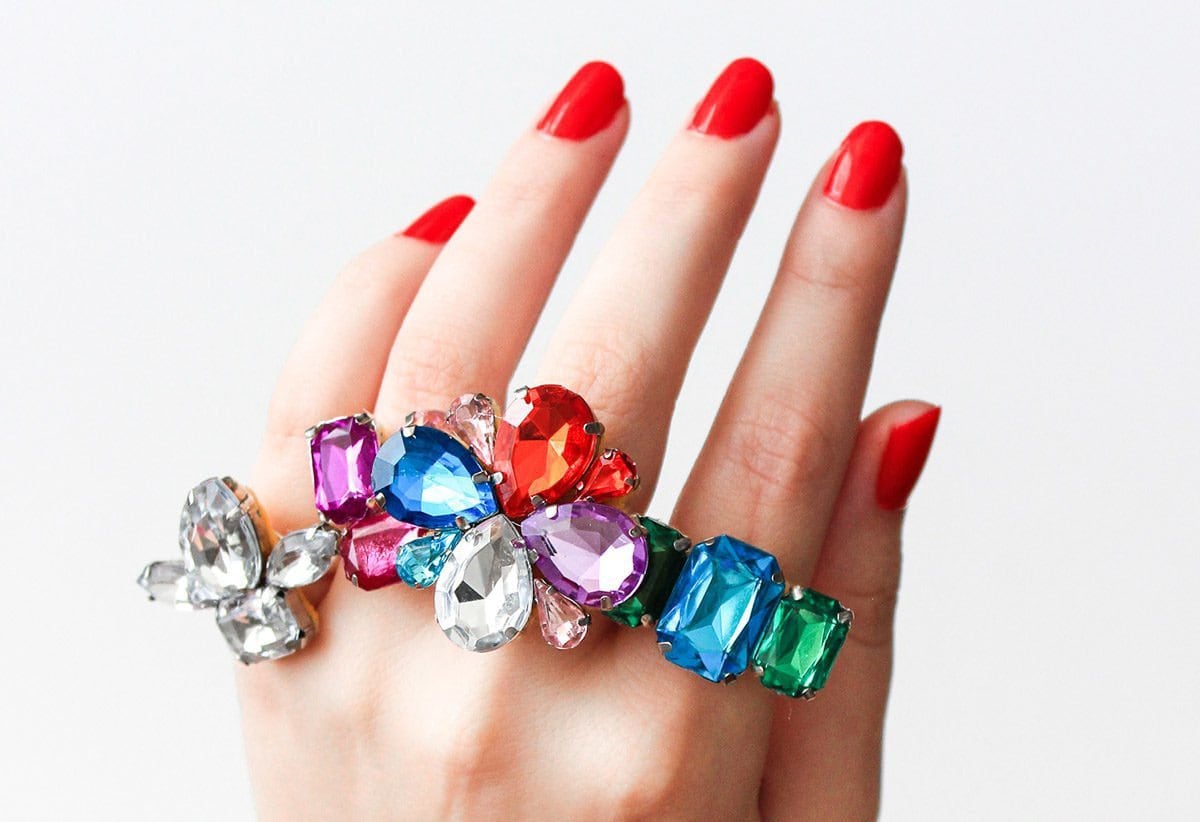 Whether you're getting dressed for a
formal event
or jazzing up your daytime look for after-work drinks, an eye-catching cocktail ring can tie everything together. And while there are a lot of
unique rings on Etsy
, if you're feeling creative, you can break out your
jewelry-making supplies
and make one yourself. The process to make these rings is just the right mix of easy and fun, and the best part is that it only takes about 30 minutes to complete (plus drying time). Ready to
make your own?
I'll show you how.
At a glance
Time
: 30 minutes
Difficulty
: Beginner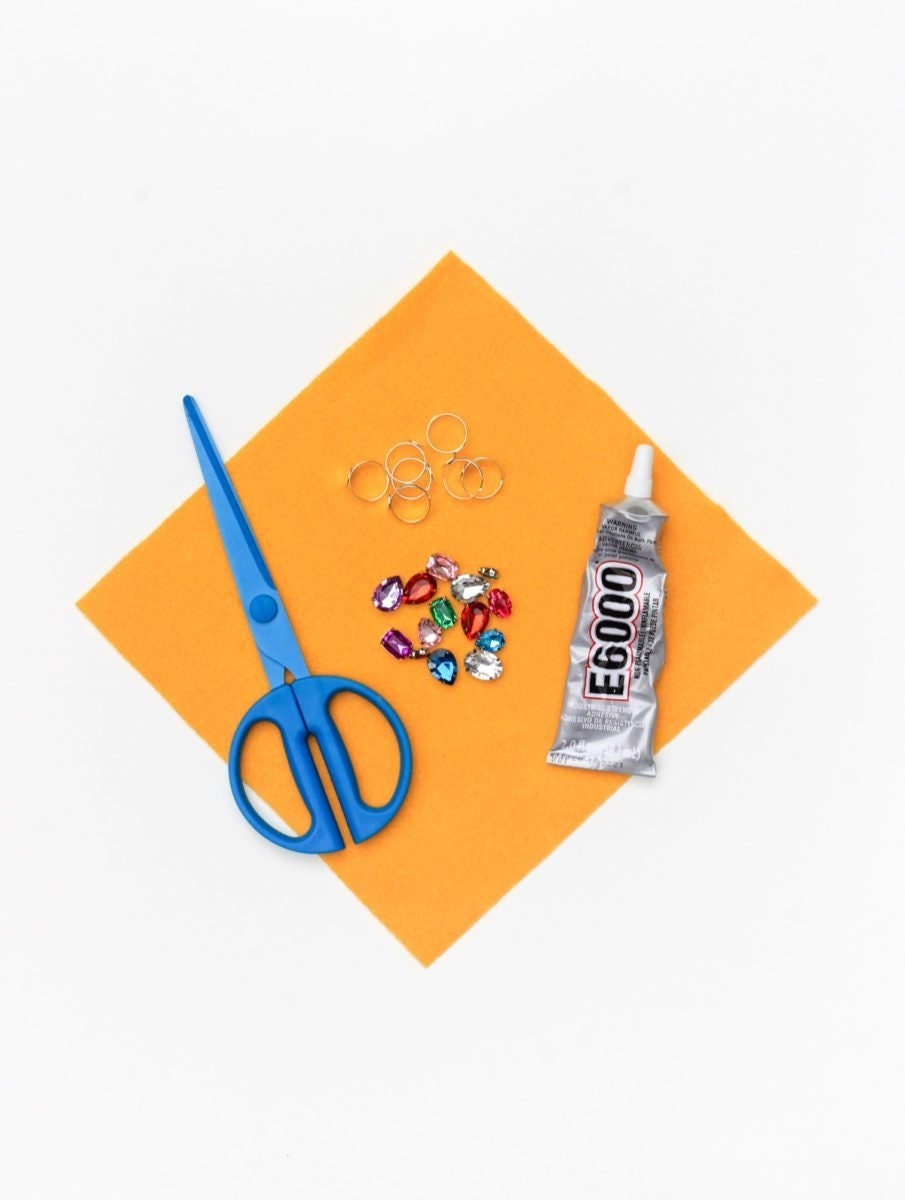 >
You will need:
Step 1: Plan your design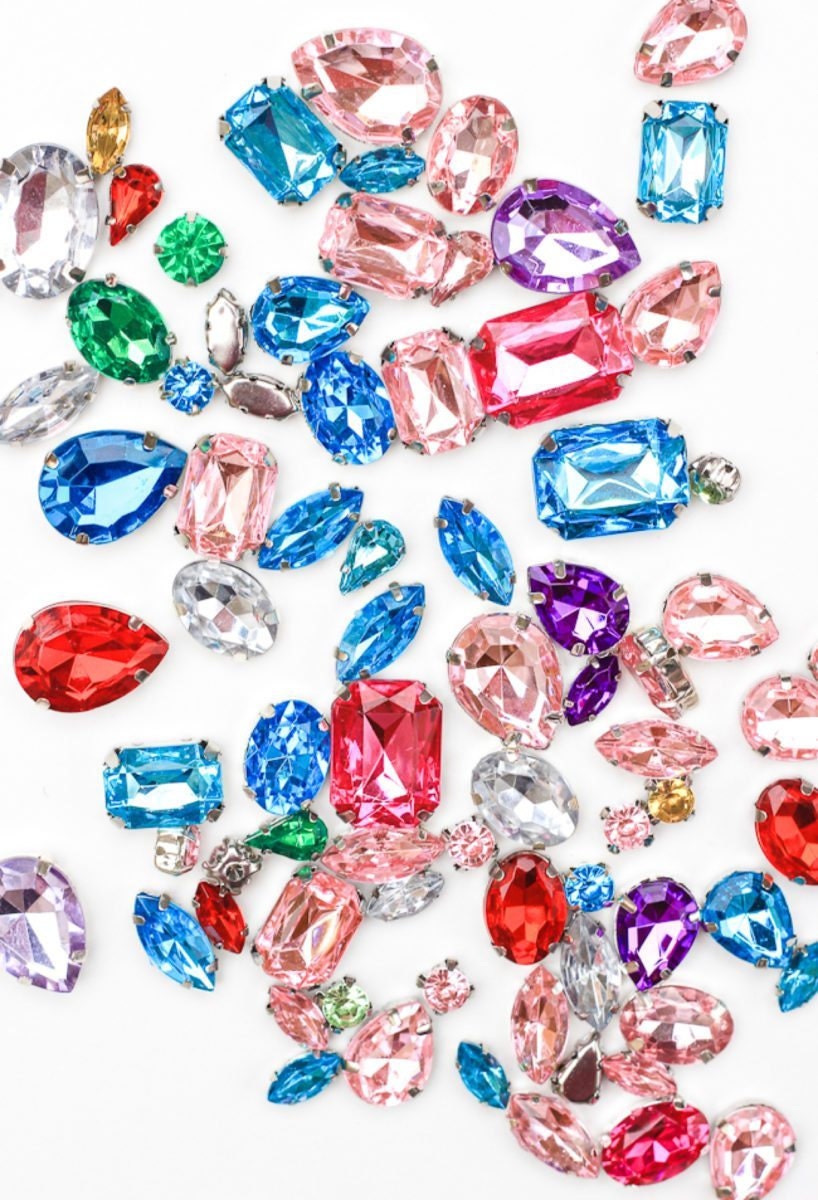 Before gluing anything in place, it helps to arrange a mock version of your ring on a tabletop. Play around with the rhinestones until you get the desired configuration.
Step 2: Glue rhinestone clusters onto felt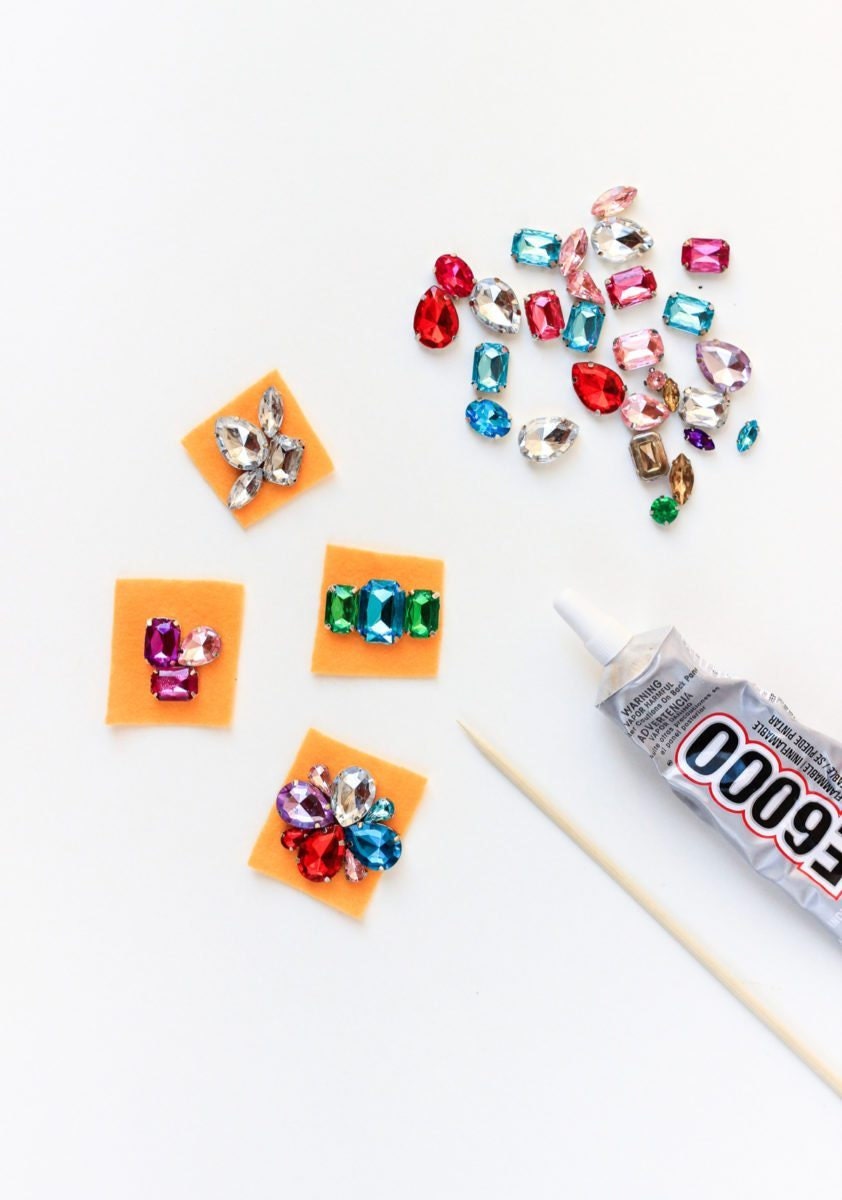 Cut a small square of felt and glue your rhinestones in place. You'll want to start by gluing the backs down and then move to the sides of the rhinestones that touch one another. A bamboo skewer will help you get a dab of glue into those small, hard-to-reach places.
Step 3: Trim excess felt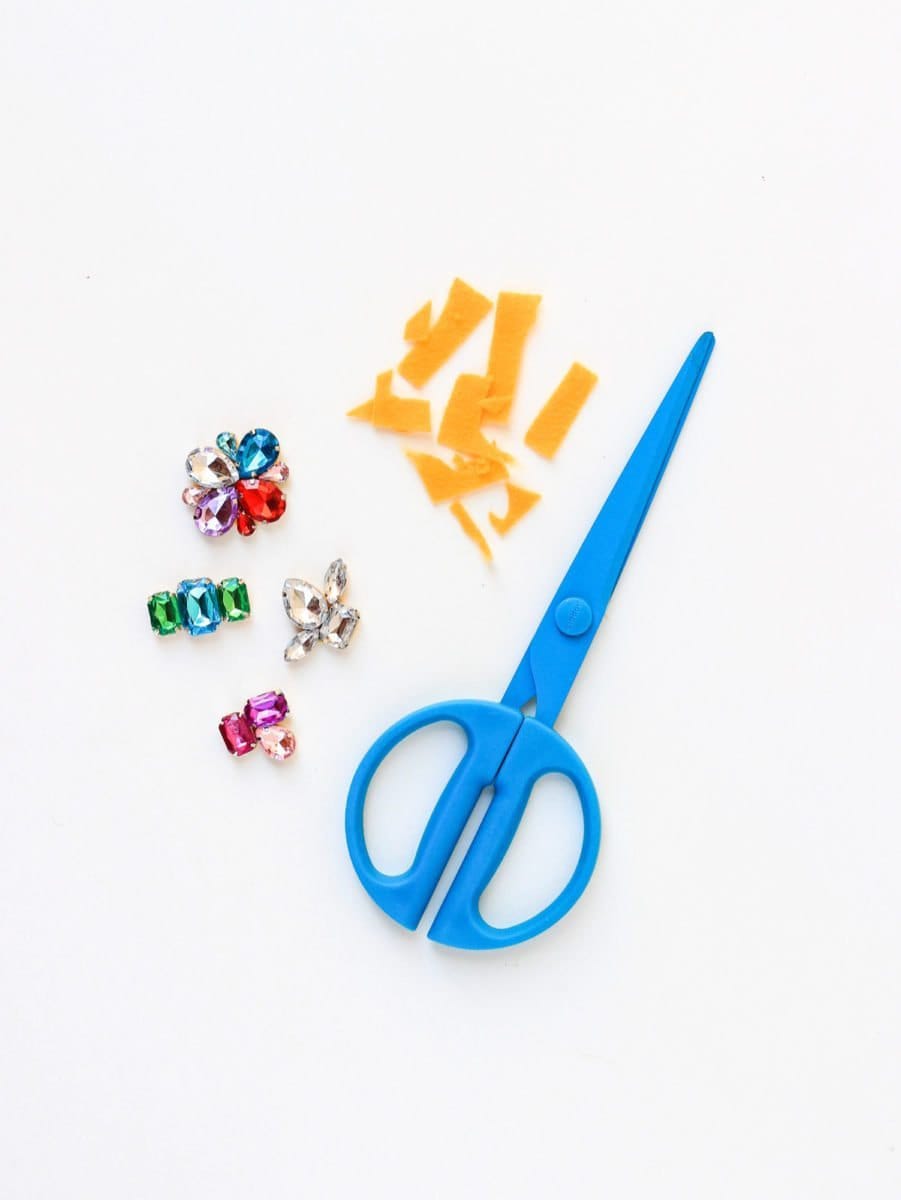 Once the glue has dried, use scissors to cut off the excess felt. The sharper and smaller the scissors, the better.
Step 4: Attach rhinestones to ring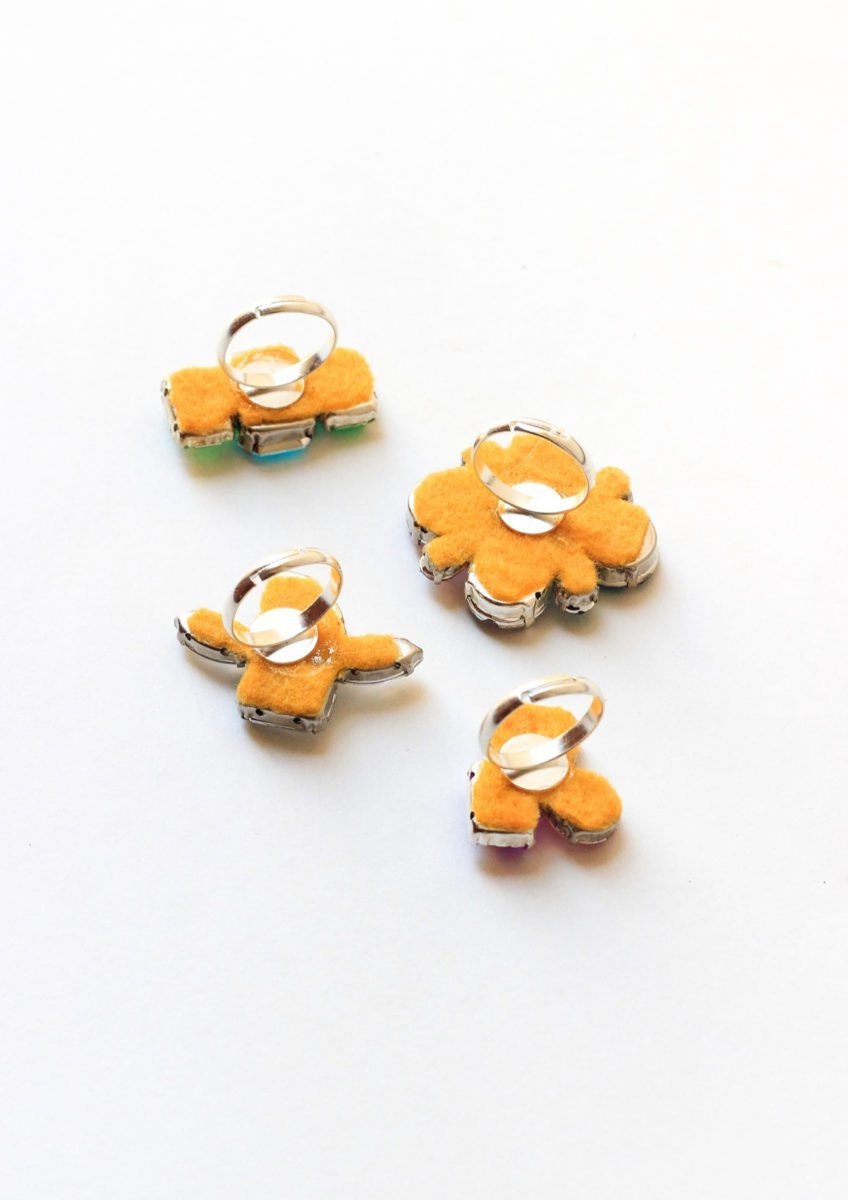 Glue the ring back to the center of the felt holding the rhinestones and let dry.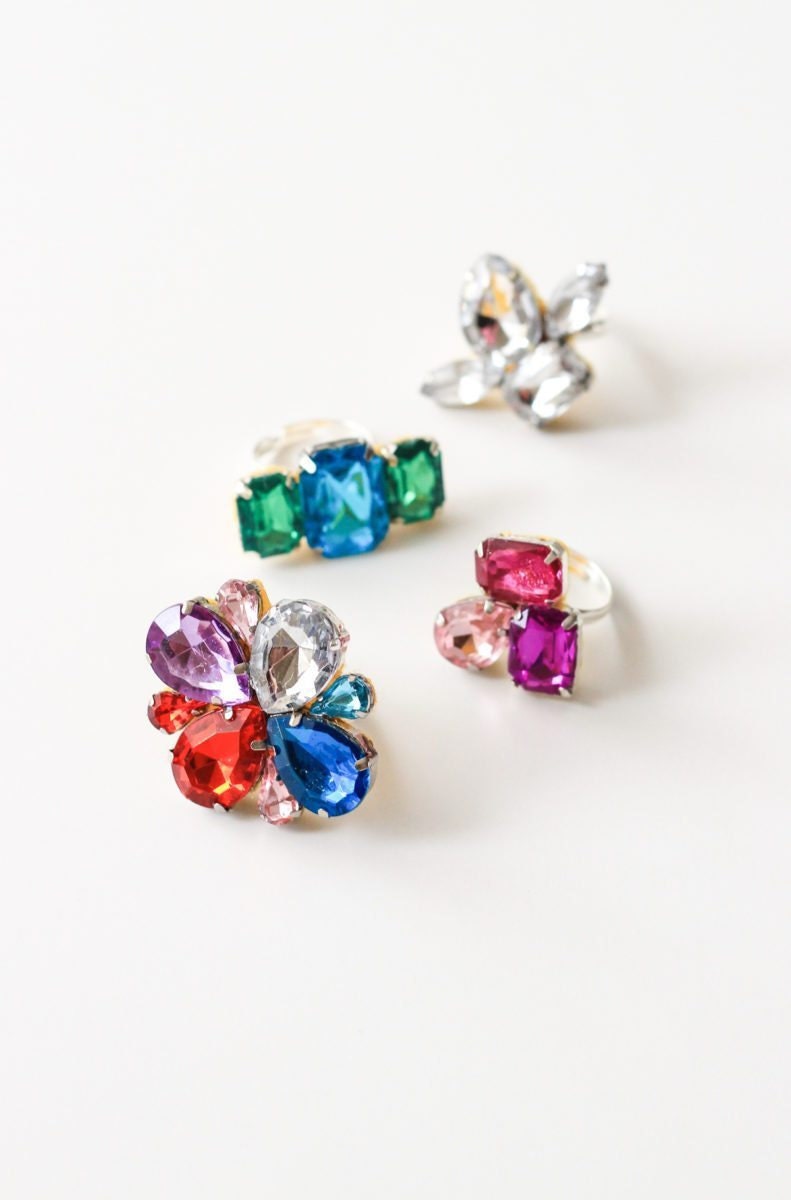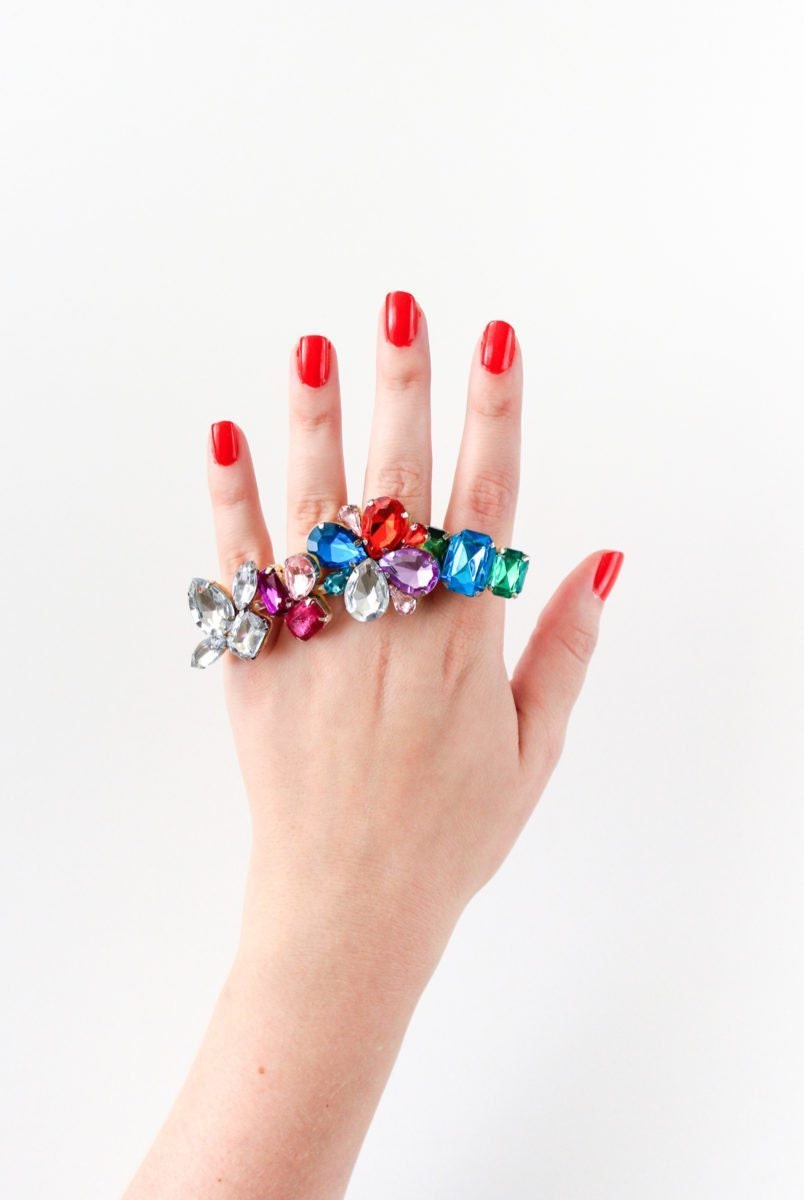 Just like that, you're ready for happy hour!
All photographs by The Crafted Life.