Get creative with this front-door DIY by author and crafter Amanda Kingloff.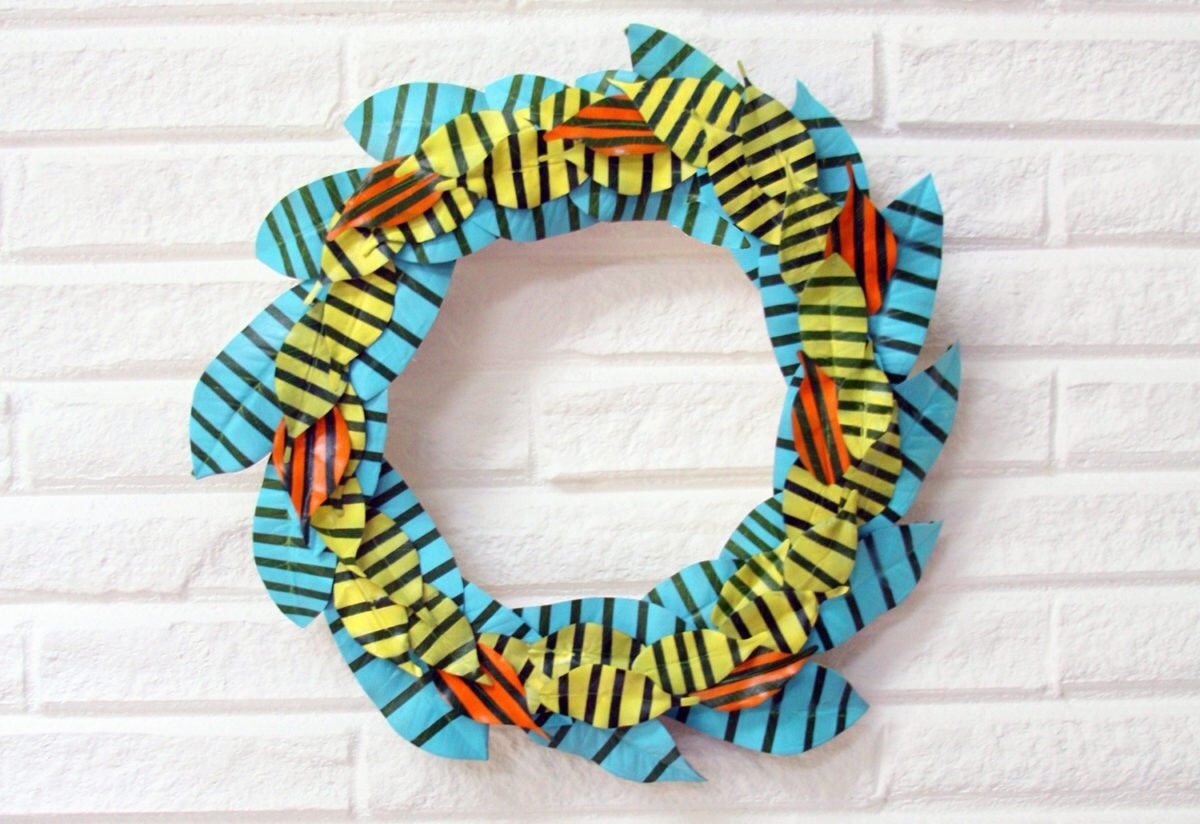 Wreaths have a reputation for being all about holidays:
Spooky styles
greet Halloween's trick-or-treaters,
harvest motifs
welcome Thanksgiving dinner guests, and come Christmas,
decking the door with boughs of holly
is the order of the day. But despite their undeniable holiday appeal, wreaths can add a lot of life, love and creativity to your door during the spring and summer months, too. No official holiday needed! For further proof, check out this bright, botanical DIY wreath. It's made with spring and summer seasonality in mind;
floral spray paint
and
silk leaves
mean it stays fresh from year to year. I used neon colors and high-impact stripes to create a tropical vibe for this project, but you can use the same technique with your choice of colors and patterns – from polka dots and zig-zags to color blocking and
Memphis-inspired
shapes. Get creative!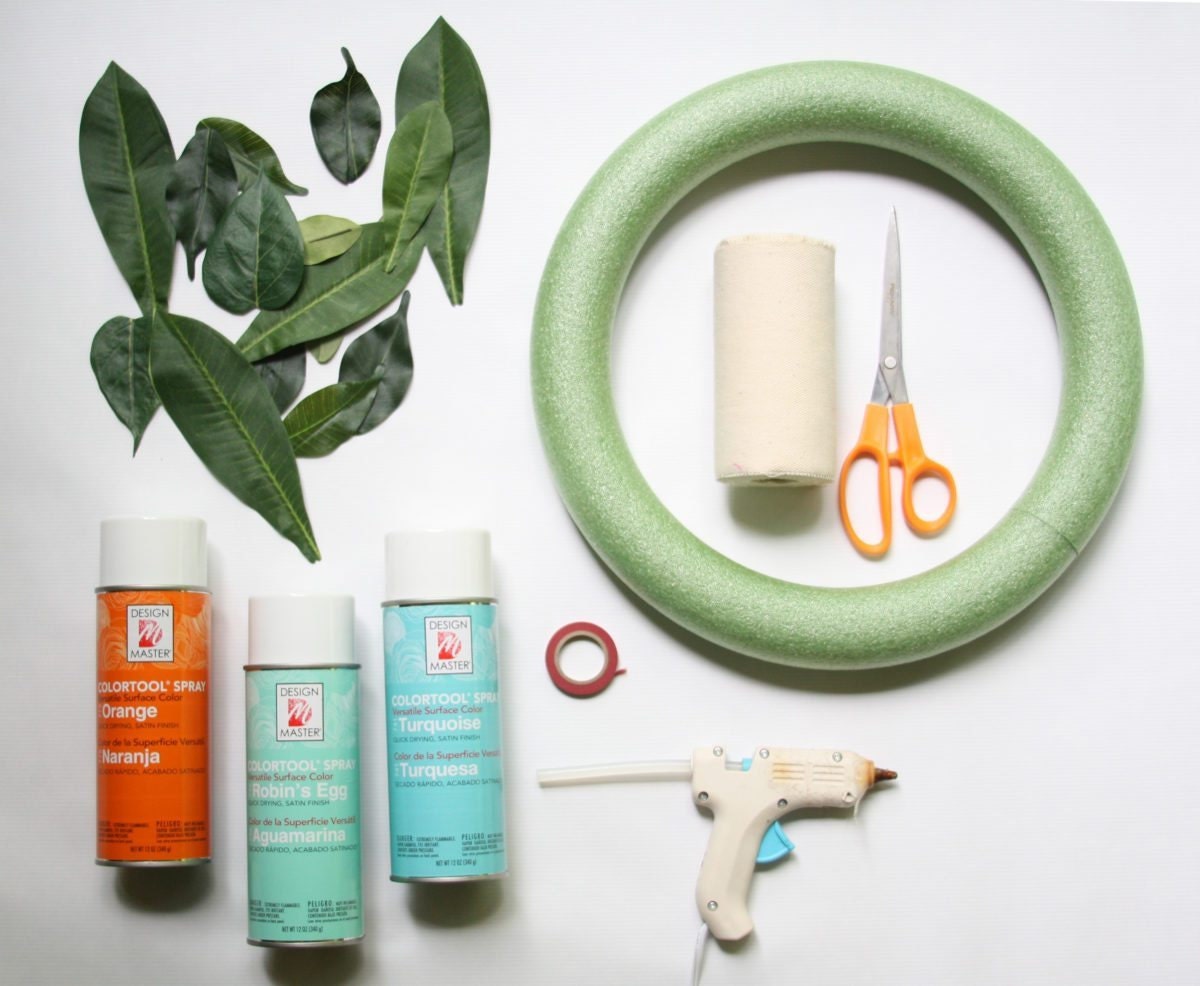 You will need: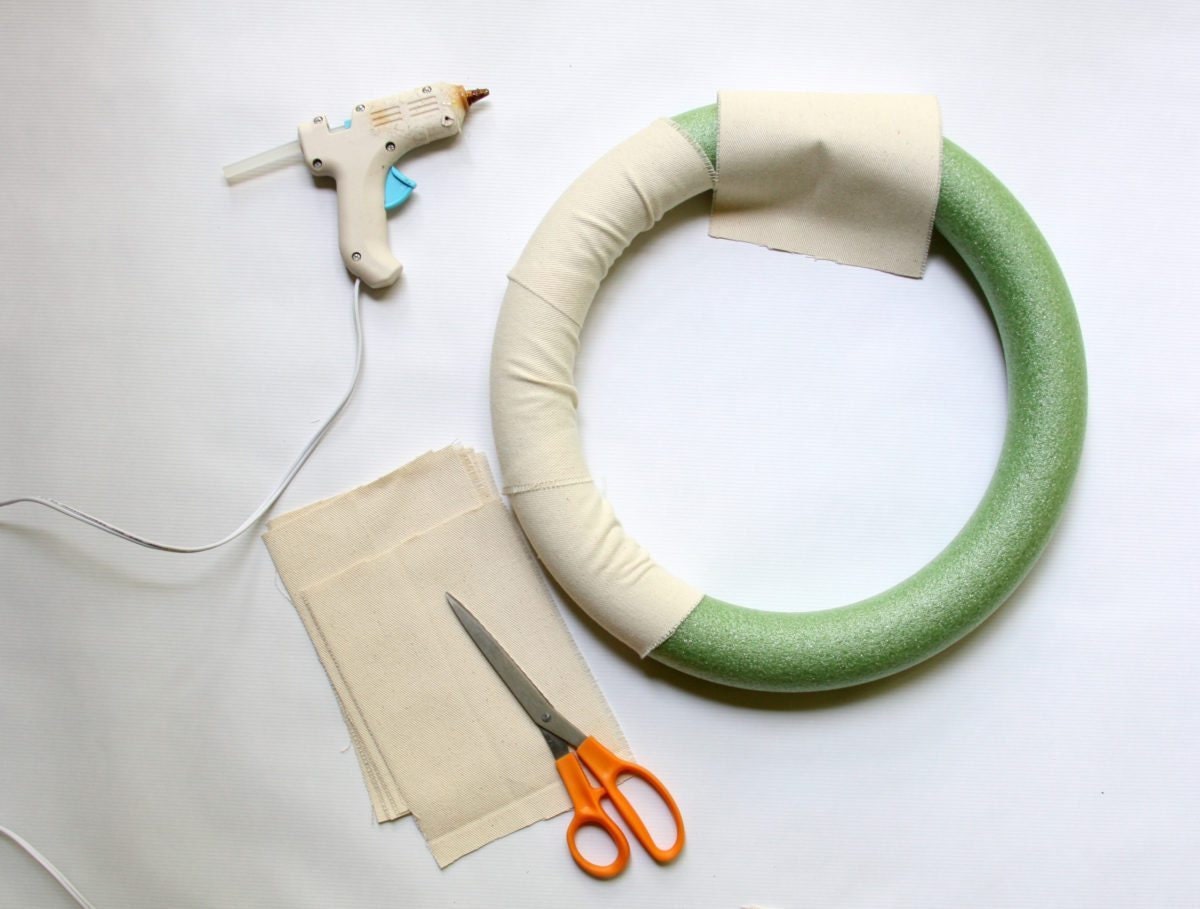 Step 1:
Cut about ten 8x4-inch pieces of fabric and hot glue them around the wreath form tightly, overlapping to cover it completely.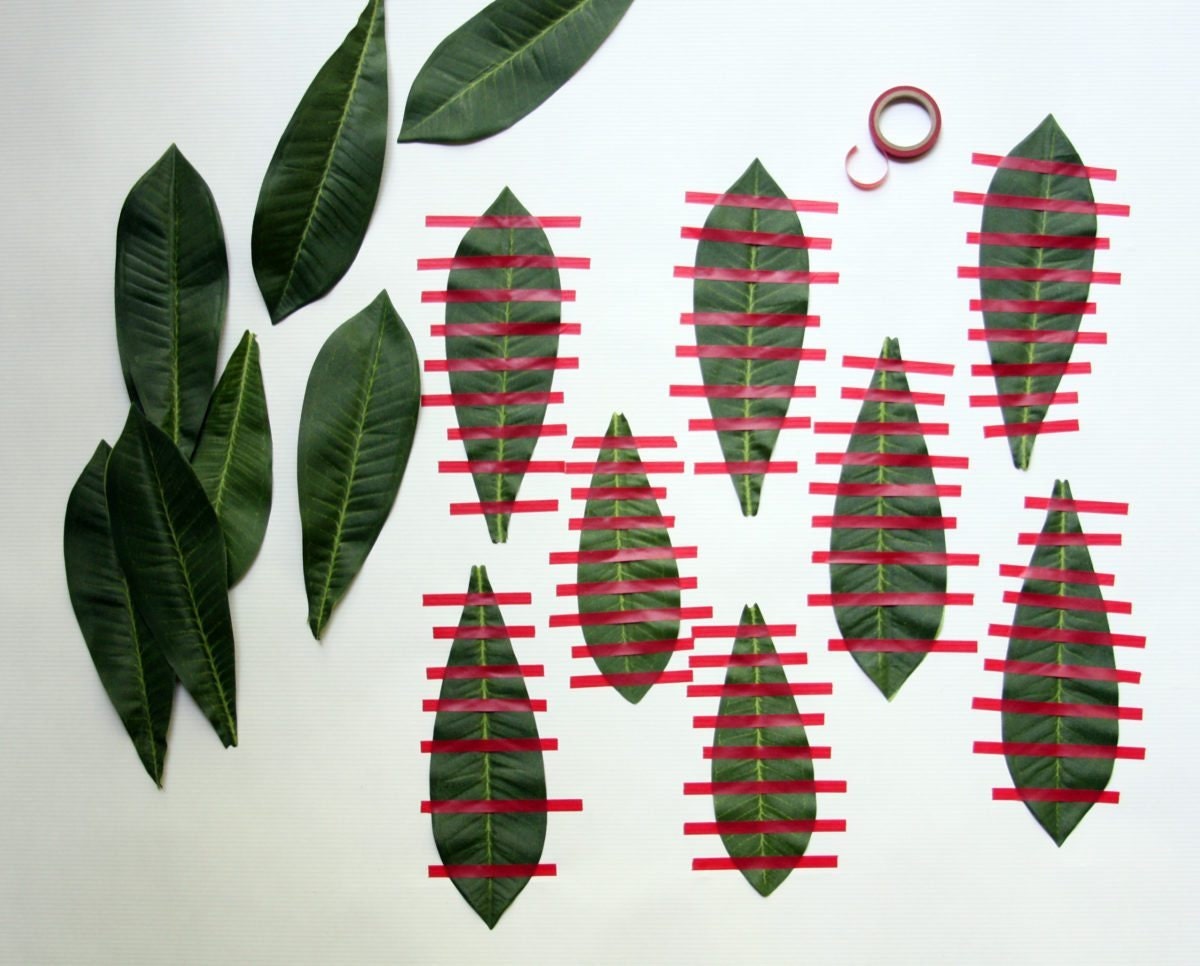 Step 2:
Starting with the largest leaves, tape 20-24 leaves onto the scrap paper, creating a striped pattern on each one.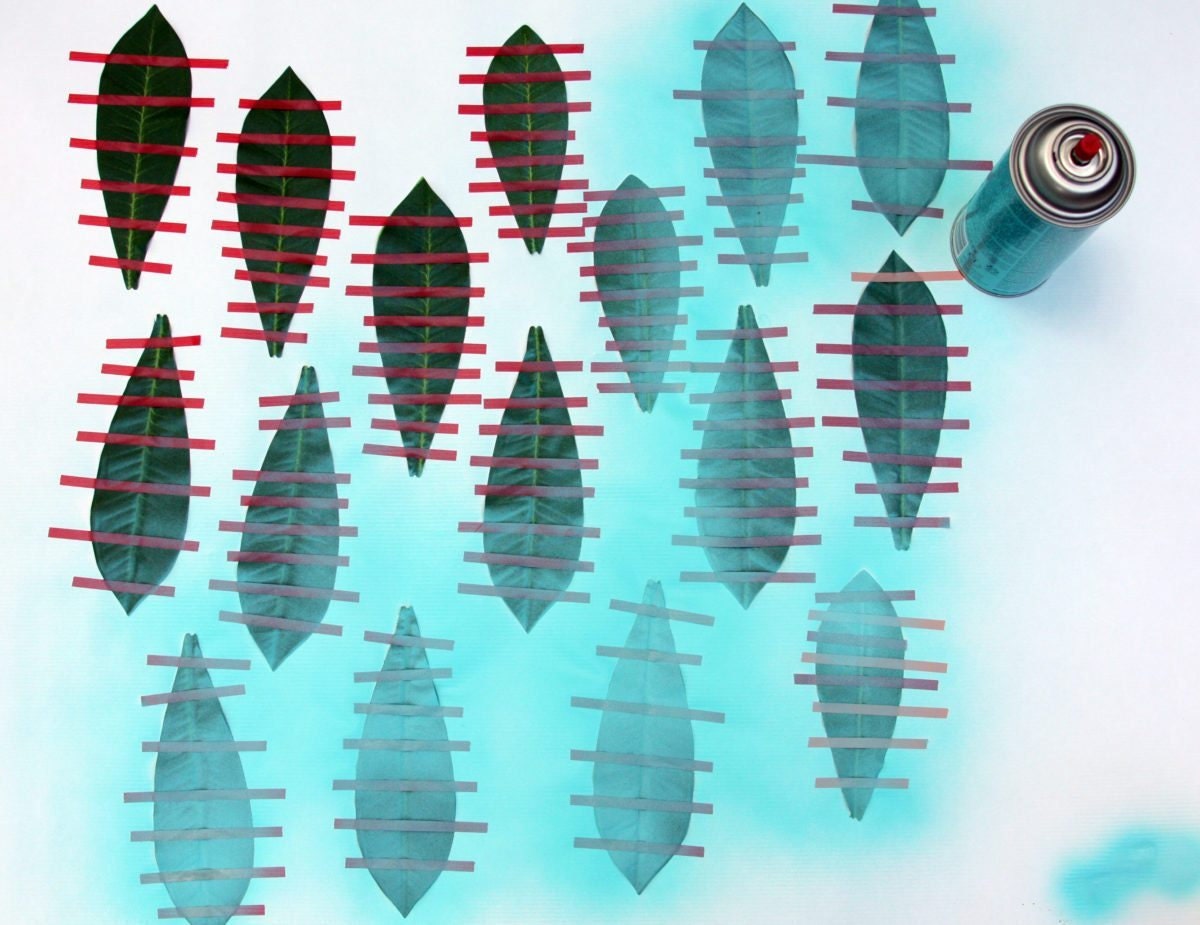 Step 3:
Smooth the tape down over the surface of the leaves and spray with paint. Let dry.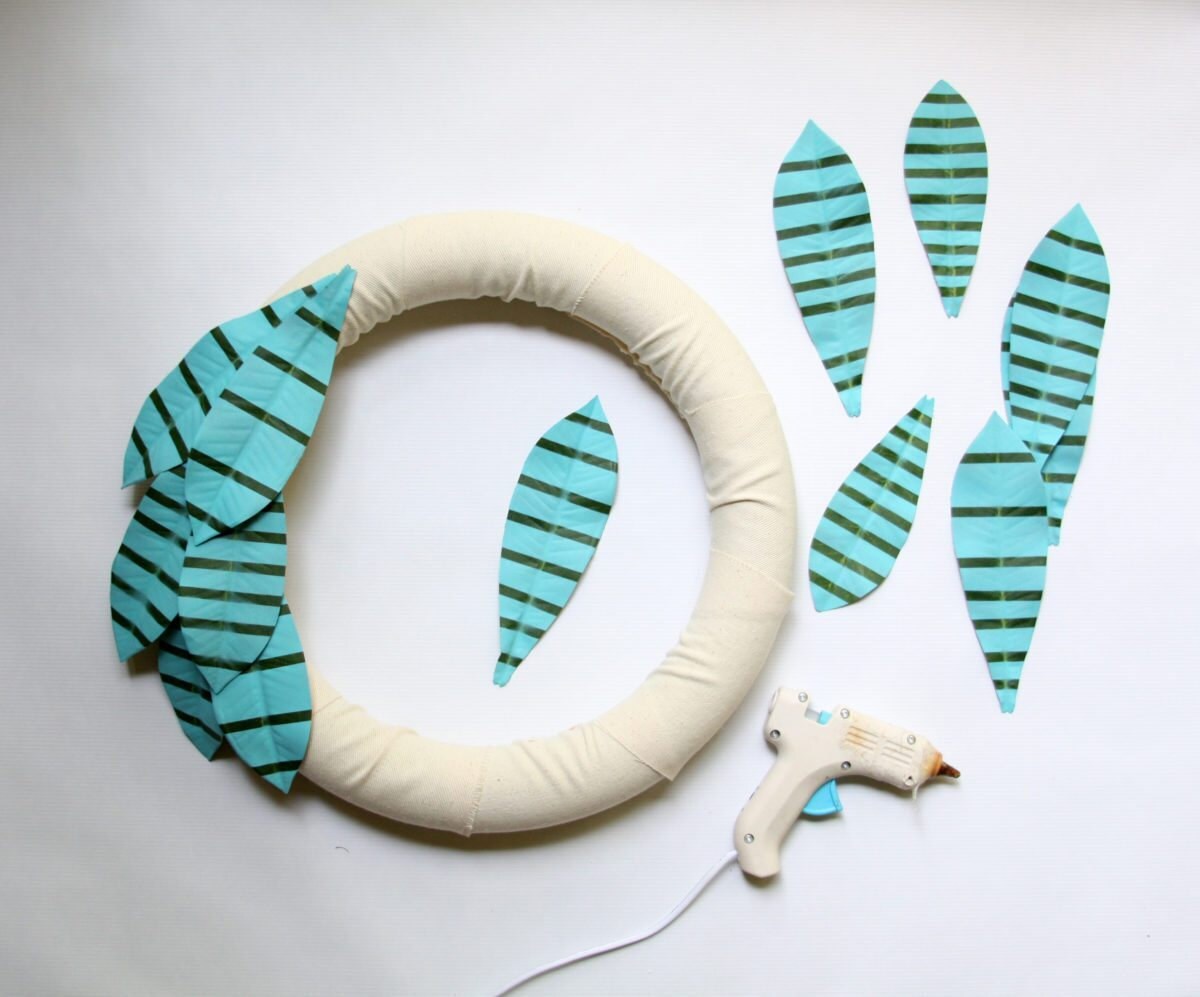 Step 4:
Hot glue the leaves around the covered wreath, positioning each one on a slight diagonal. Continue all the way around, overlapping them until you have covered the form.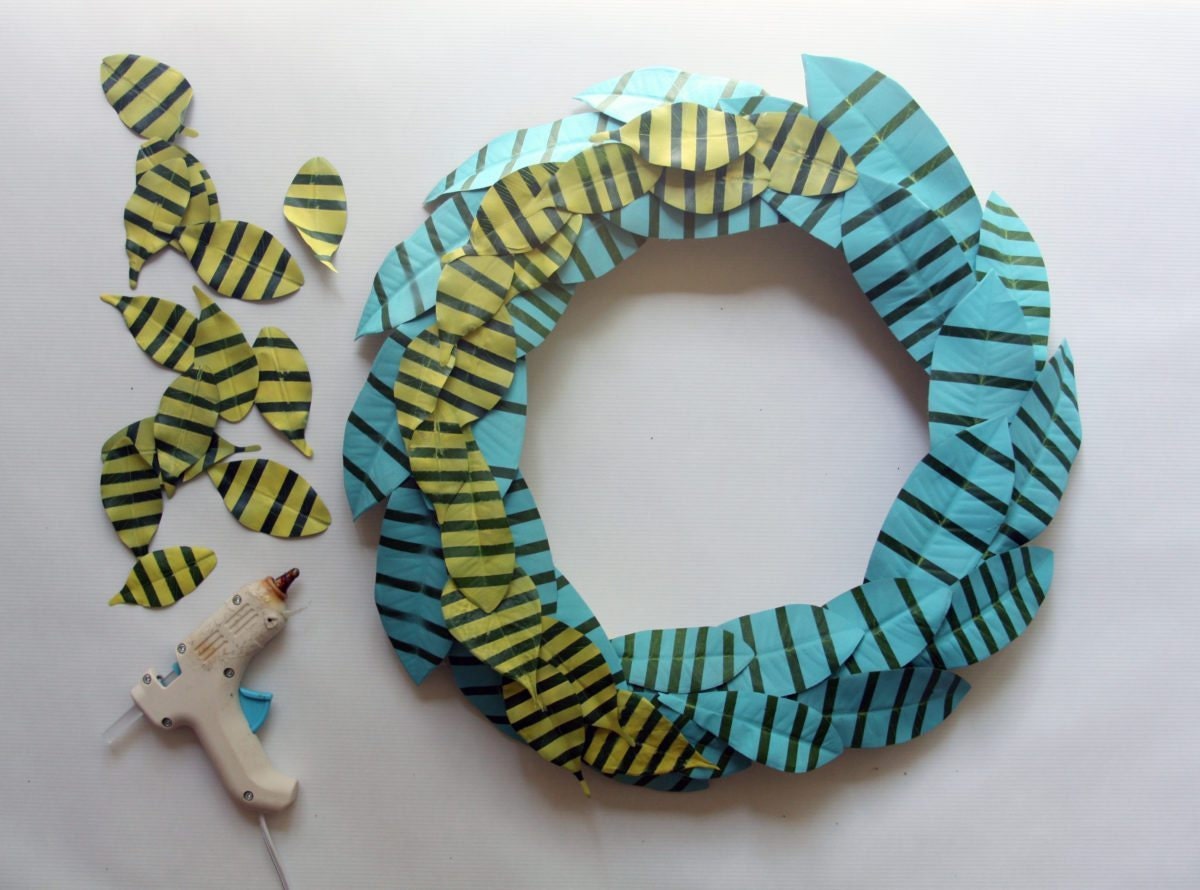 Step 5:
Repeat the same technique with the smaller leaves and a second color of paint (I used yellow). Once they are dry, hot glue them on top of the first layer, working all the way around. Next, paint 6 to 10 leaves with a third color (I used orange) and intersperse them among the layer of small leaves.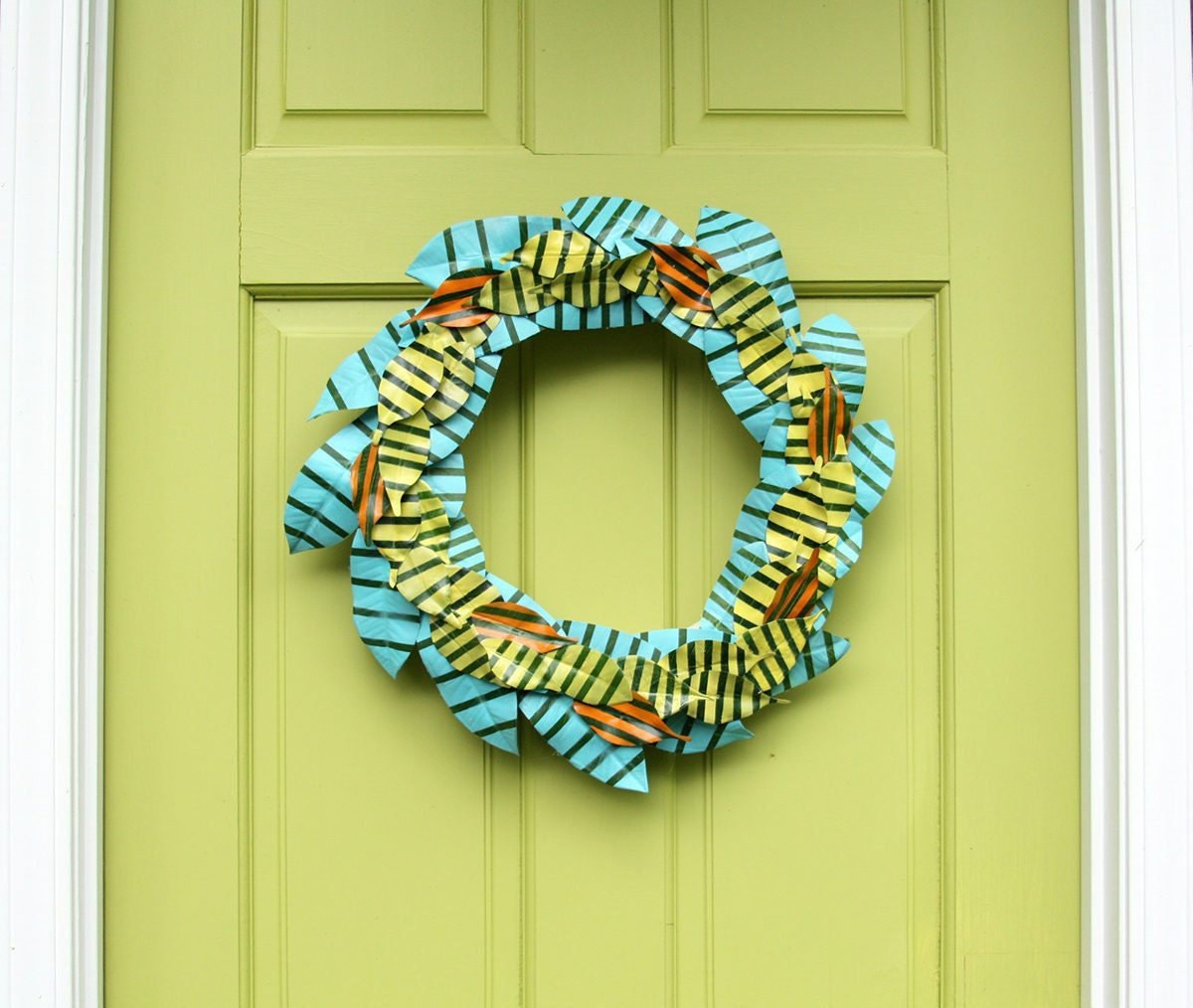 All photographs by Amanda Kingloff.