With printable temporary tattoo paper, creating your own tattoo designs couldn't be easier.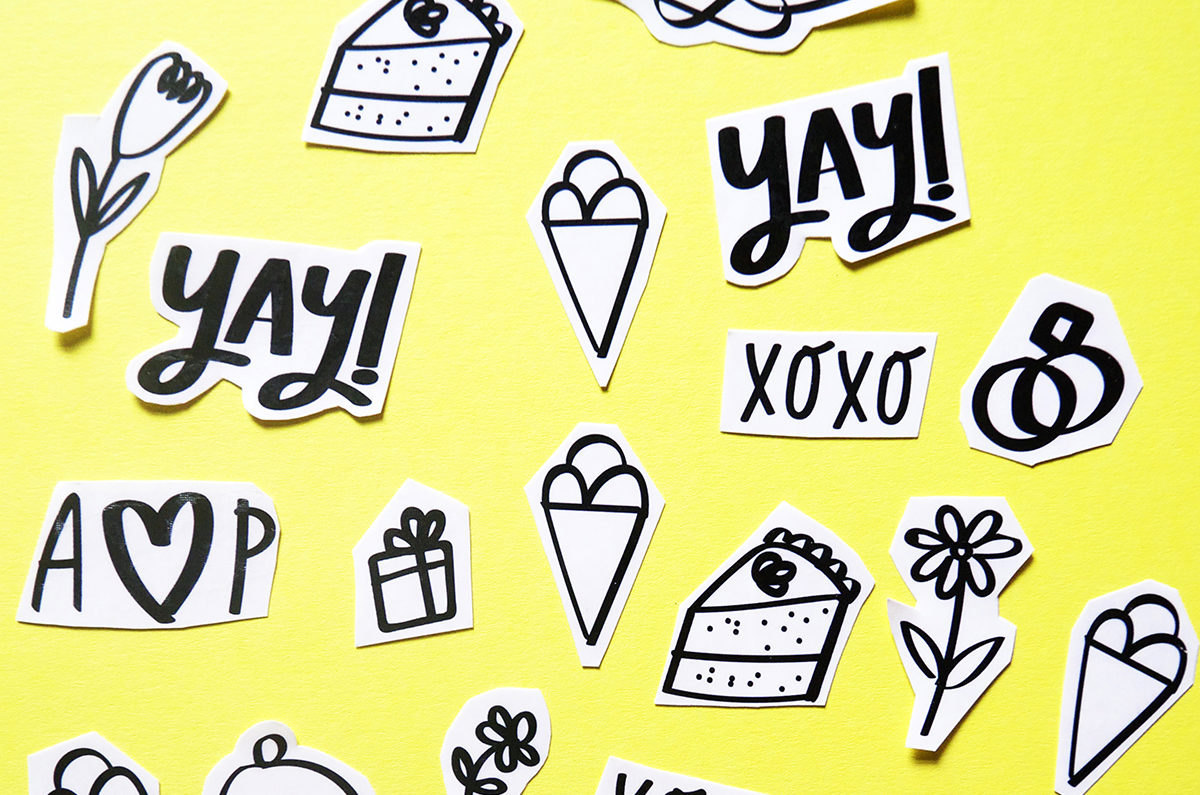 My husband is a
tattoo artist
who often works from home, so tattooing is pretty normalized in our household. My kids have spent many hours cheerfully coloring surplus pages of tattoo designs, and they've observed the tattooing process more than most adults I know. My 7-year-old has even tried her hand at tattooing the skin of an orange. (She later peeled and ate it. Artists are their own worst critics.) Because of this, my toddler is obsessed with
temporary tattoos
. His little arms are nearly always covered in an assortment of colorful snakes, swords, and butterflies, and he's prone to demanding new designs be applied every morning. We usually use store-bought ones — my husband started buying them by the boxful from a local toy store — but I thought it would be fun to try making our own. With printable temporary tattoo paper, creating your own tattoos couldn't be easier.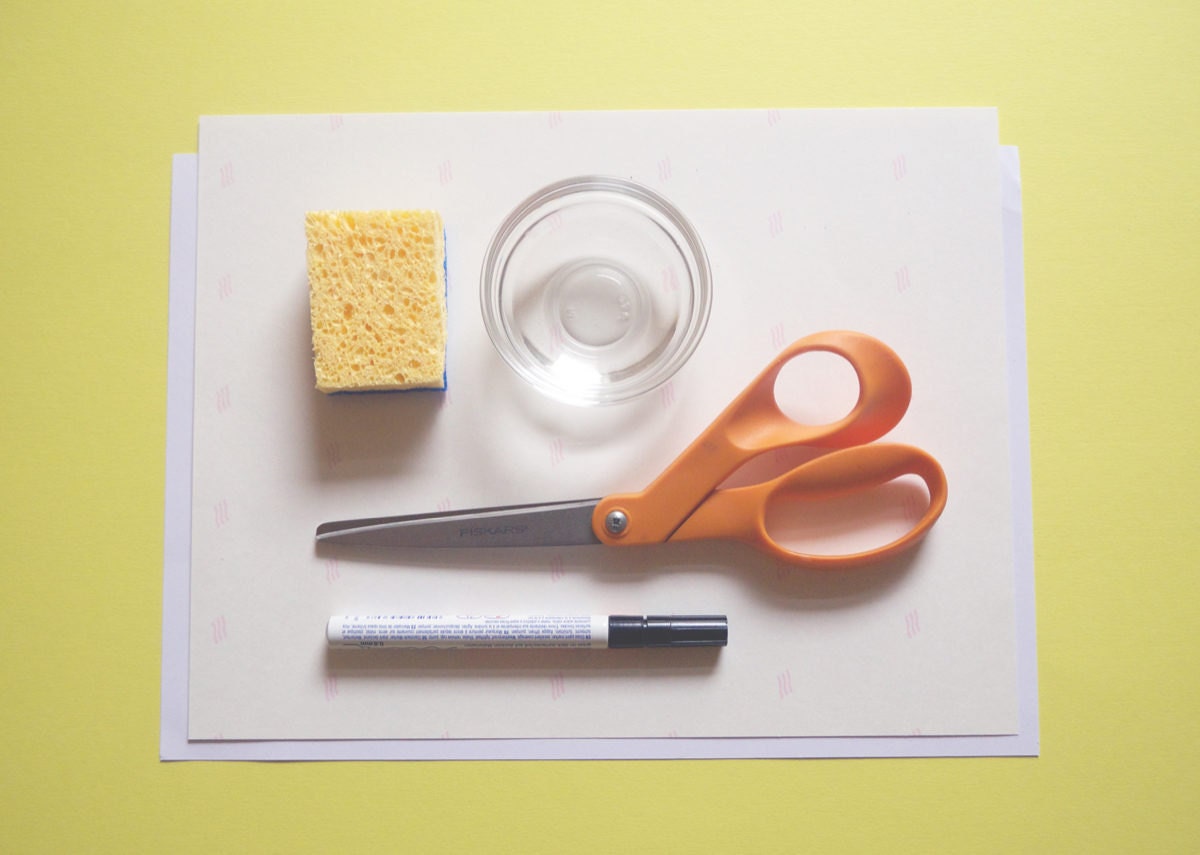 Materials:
Temporary tattoo paper 
Scanner and printer Tracing paper Markers Scissors, water, and a sponge or washcloth Download-and-print tattoo designs (my designs are
here
and 
here
!)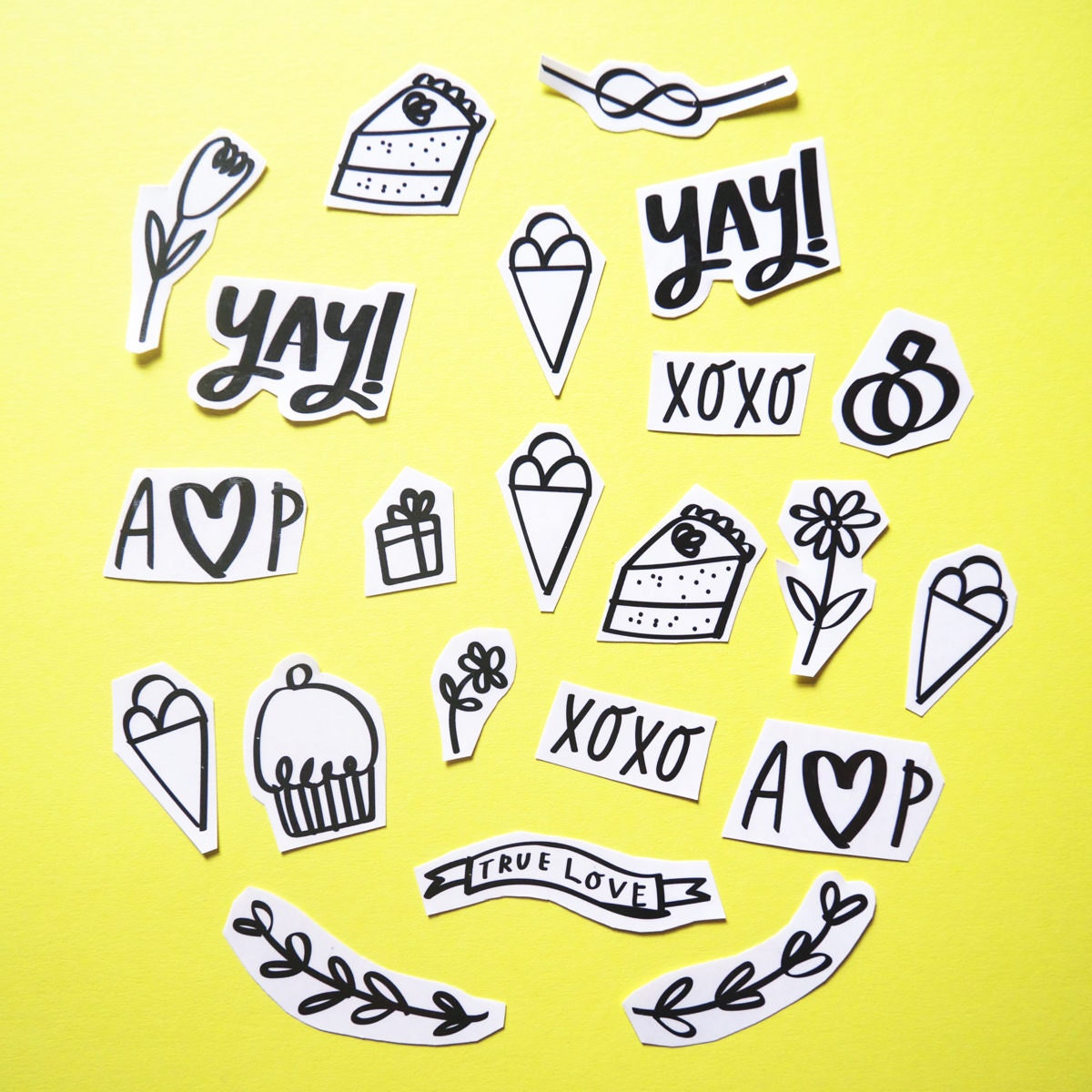 1. Create some tattoo designs.
To create your own tattoo designs, simply draw on ordinary paper and scan. Fill a page with lots of unique designs, or use a graphics software to create one design in repeat. I like to draw the same thing over and over so it's sort of an irregular repeat. For more inspiration, search the web for vintage tattoo flash, free clip art, or just flip through picture books in your house.
Tip: Plan to squeeze as many individual designs as possible on a single page, so as not to waste any tattoo paper; you usually get only 2 or 3 sheets per pack, so you'll want to make them count.
Looking for an instant option? I've illustrated some printables with designs to share: Print it out on ordinary inkjet paper and trace the parts you like with a black marker, then add color if desired and re-scan.
Designs
are
here
!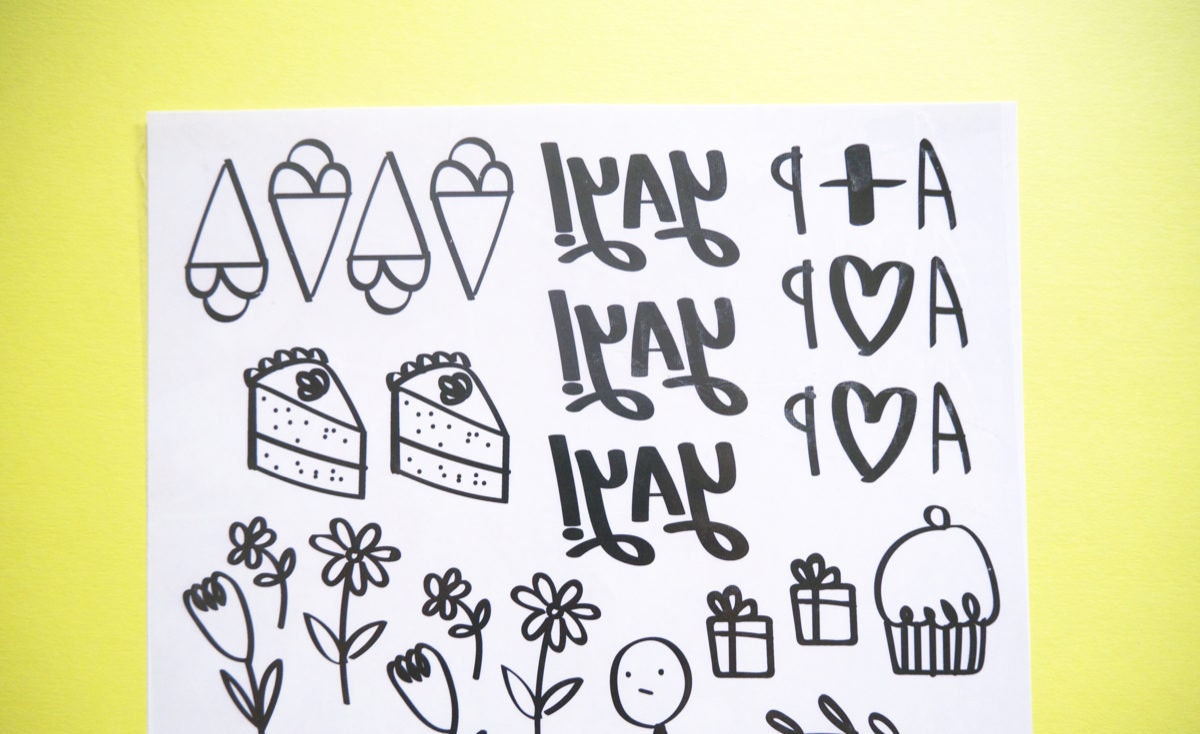 2. Read the instructions on your temporary tattoo paper before printing.
The best
temporary tattoo paper
will have an adhesive layer that you apply afterward. Set your printer to the "t-shirt transfer paper" setting, which will automatically reverse the image, then print a test sheet on normal paper. It should come out in a mirror image of your design. Check to see if your design is getting cut off at the margins. If it is, go back and adjust your printer settings to "borderless" or "fit to page." If everything looks good, load up the temporary tattoo paper according to the directions — if your printer has a manual feed option or rear tray, use that — and print one sheet at a time. If your paper comes with an adhesive top layer, carefully peel off one corner, line it up with your printed sheet of tattoos, then apply slowly. Cut apart the individual tattoos as close to the edges of the image as you can.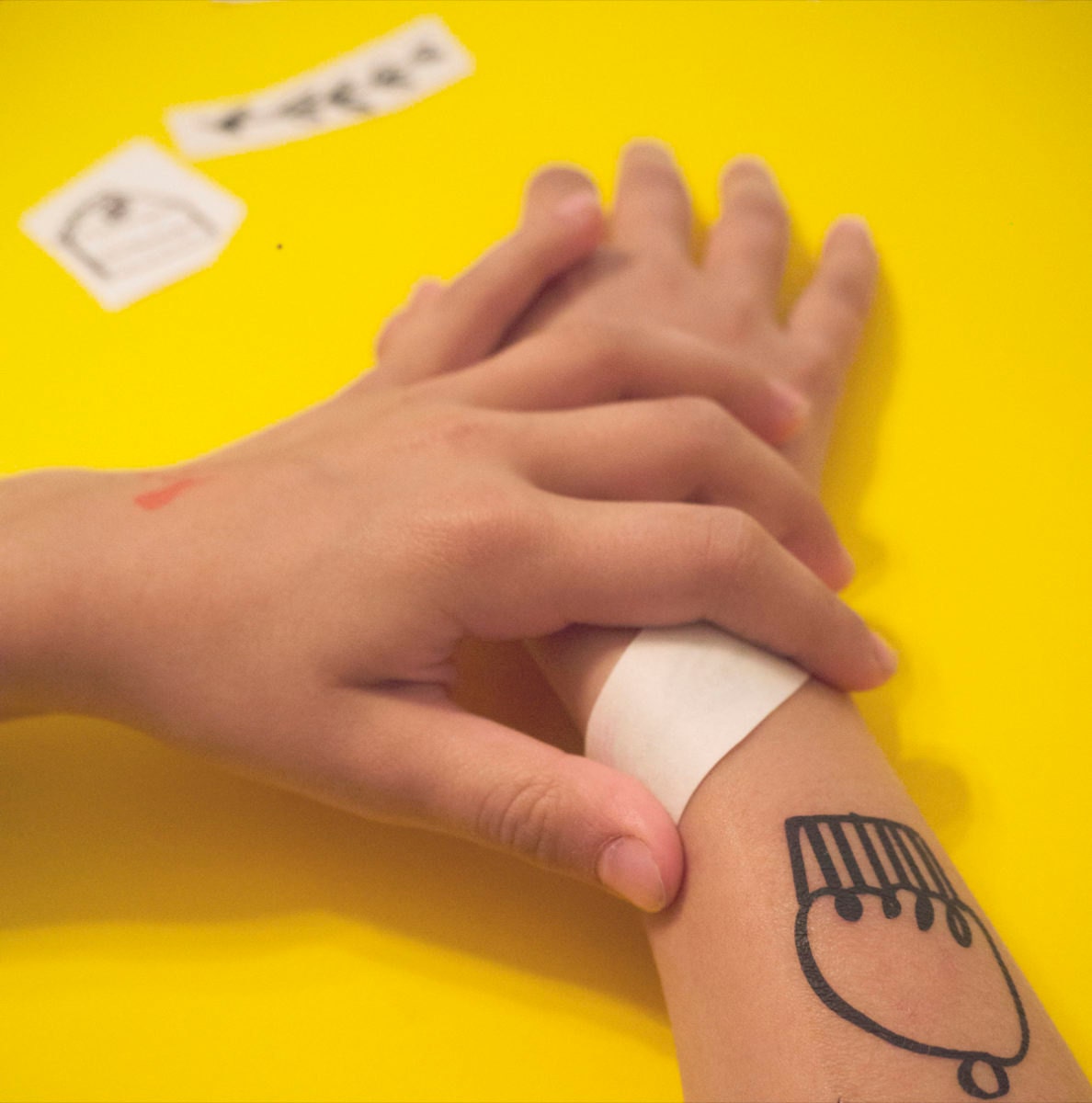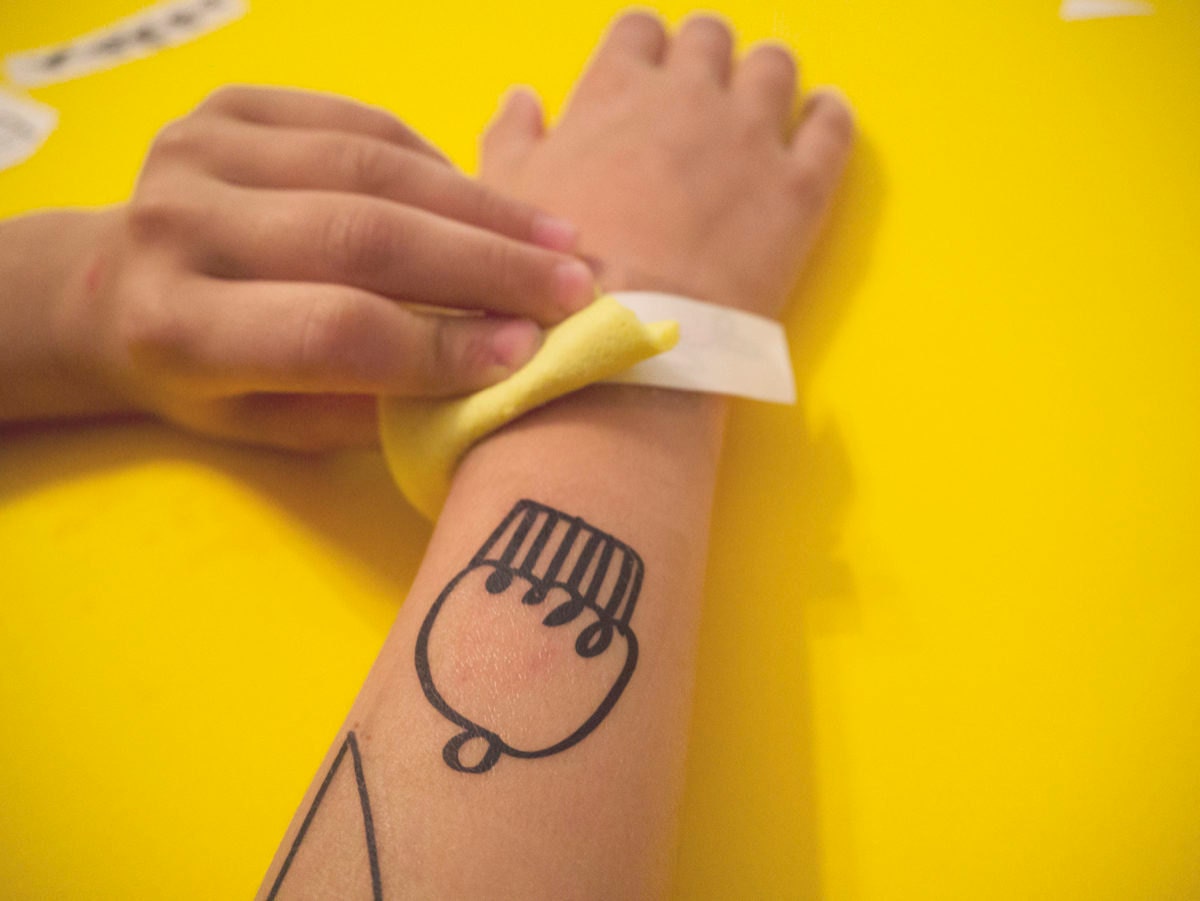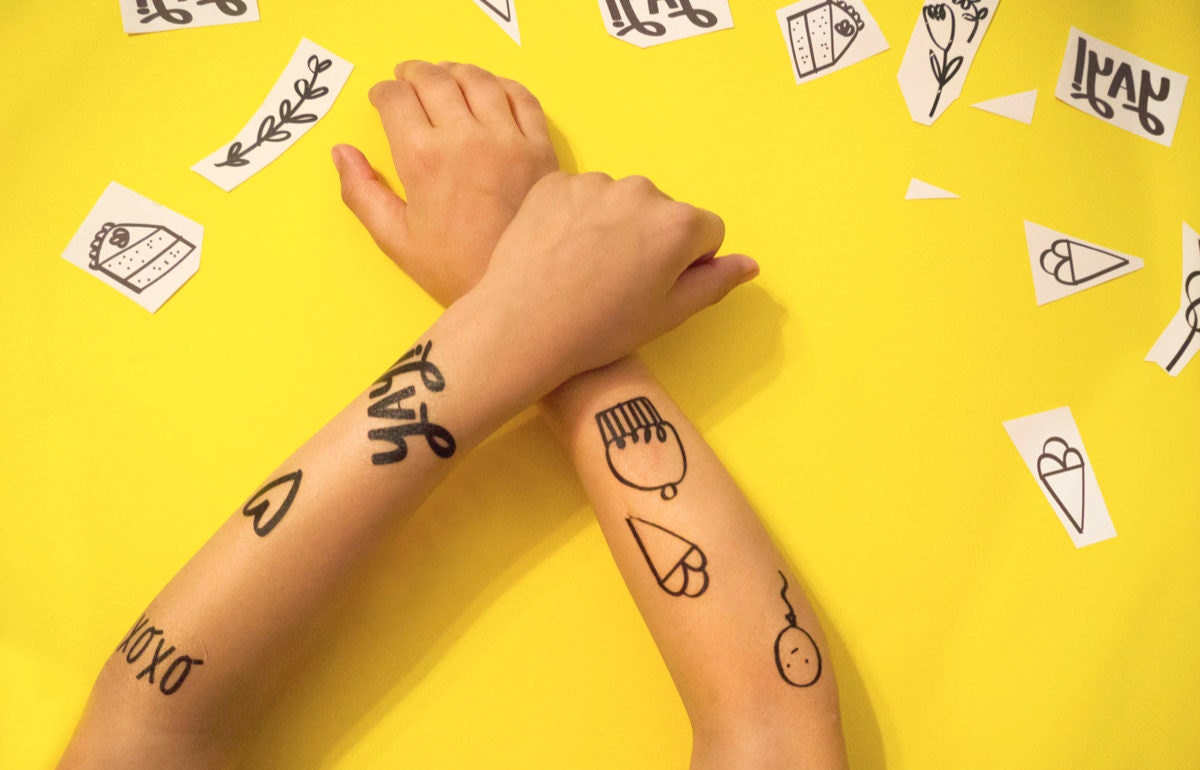 3. Apply your tats.
To apply, peel off the top plastic layer (if any) and place the tattoo design down on the skin. With a damp sponge or cloth, wet the paper until it becomes translucent. Press, hold, and slowly count to ten. At this point, the paper should lift or slide away easily, leaving the image behind. All done!
So, now what?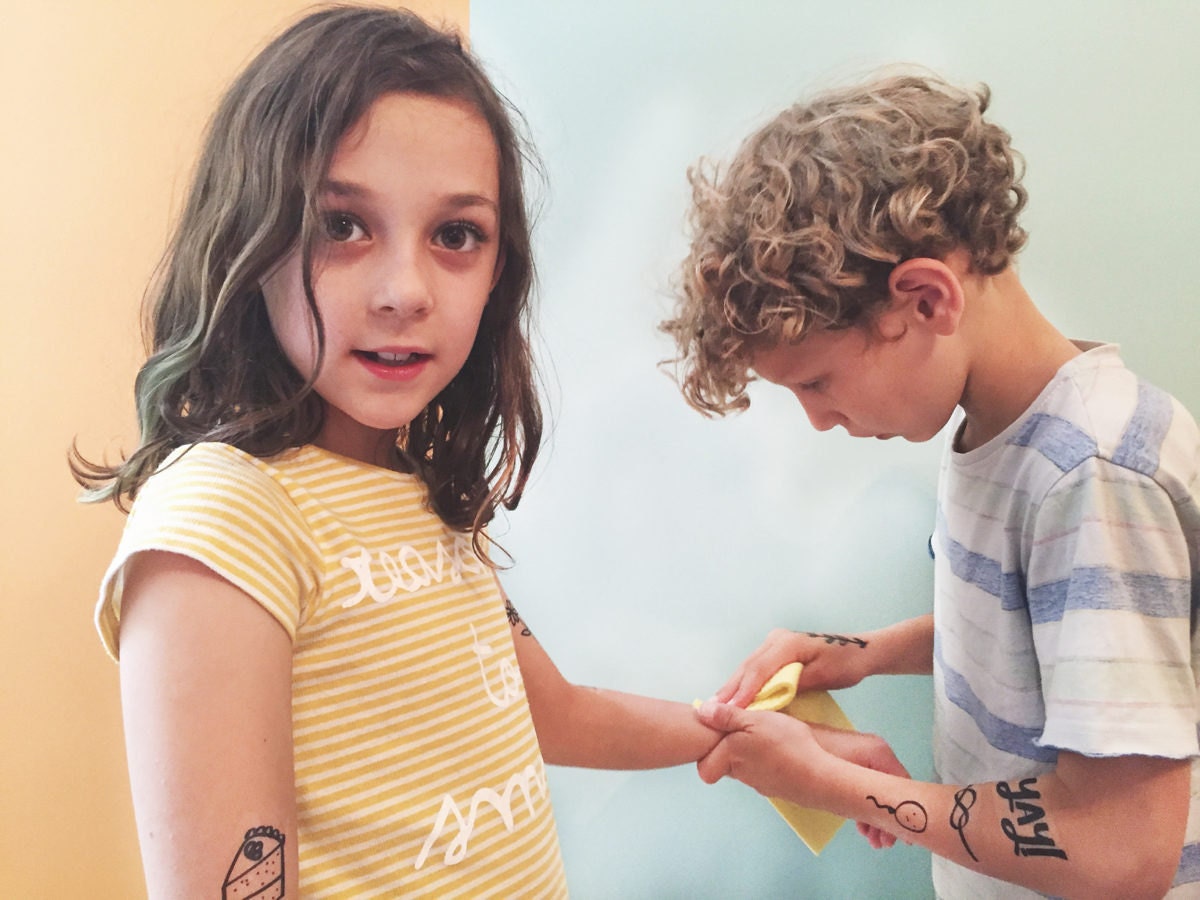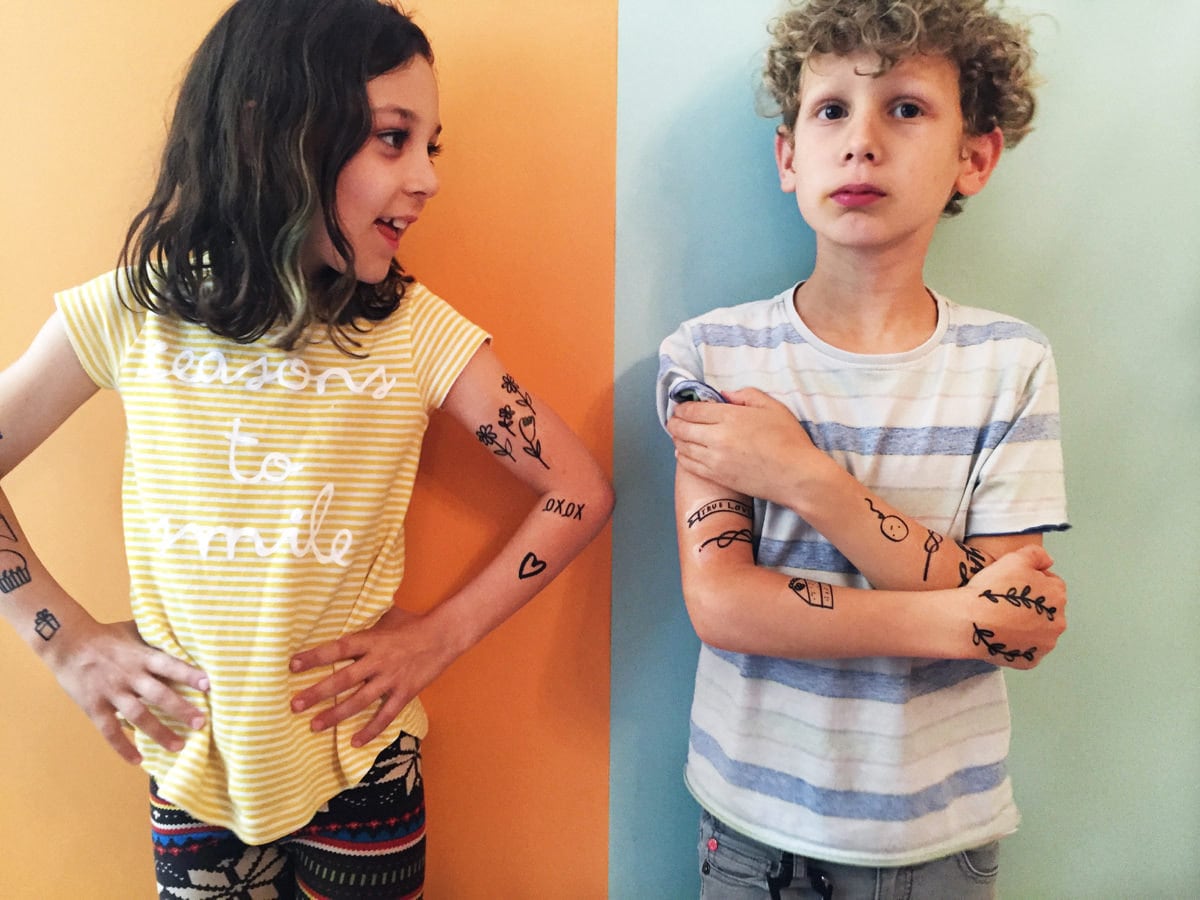 Set up a temporary tattoo parlor at a children's party.
Use loops of
washi tape
to attach tattoos to a piece of cardboard and write "TATTOOS" in large script across the top. Prop up the sign on a table set with water and sponges, and let kids pull their chosen design right off the wall. (Minimize the mess by using a squeeze-top water bottle.) If small children are involved, keep arguments at bay by providing (at least) one sponge per kid; you can achieve this by cutting normal-size sponges into halves or quarters.

Give out temporary tattoos as wedding favors.
Create sweet, wedding-themed tattoo designs featuring the wedding date or the couple's initials or names. Pile the tattoos in a decorative bowl, fill a second bowl with water, and use something lovely like a vintage handkerchief to wet the tattoo paper. This will result in a million photos of everyone's adorable tattooed wrists.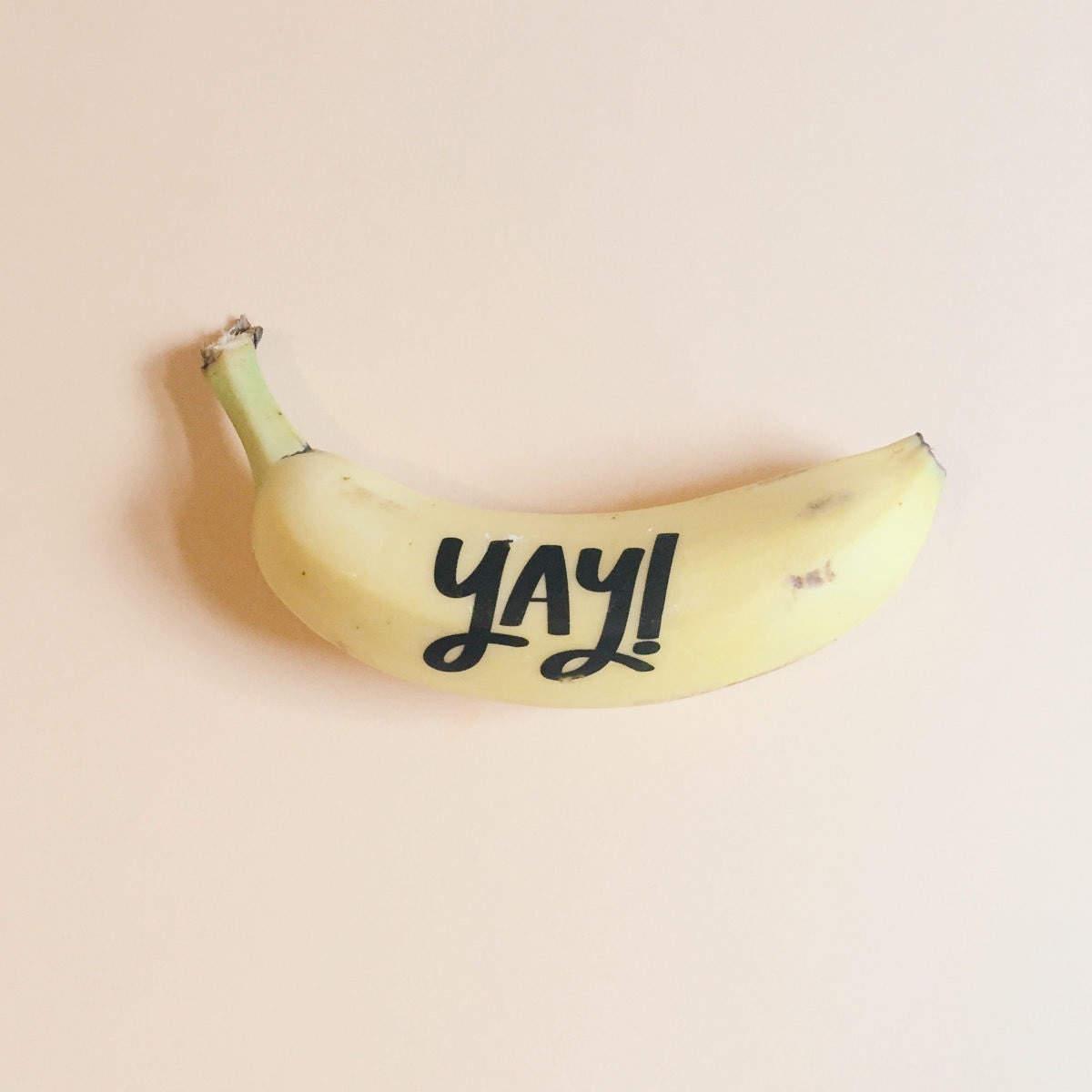 ...Tattoo everything.
Remember, these temporary tattoos stick to materials other than skin. We tried applying them to plastic cups, random toys, glass, wood, and bananas (great for lunchbox notes). Pretty much any material will work, as long as it can get wet and you don't expect it to last forever. There are more permanent options out there if you want to stick decals to things (try searching "waterslide decal paper"), but this is a quick way to get similar results.