by MonsterBites365
Wander through the academic realm of public art and you too can own an original LeWitt wall of undulating colors, simply by understanding the concept.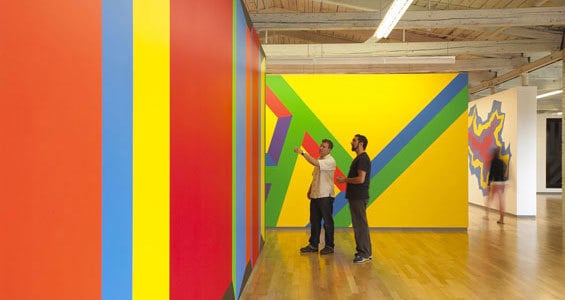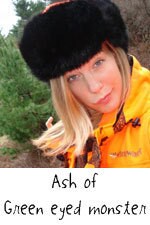 Ash, of the Green Eyed Monster sister-duo, recently received her Masters degree in Art/Curatorial Practices in the Public Sphere, which is just a fancy-pants way of saying that she is interested in public arts practice. As part of her program, she interned with the curatorial department at the Massachusetts Museum of Contemporary Art (MASS MoCA) in North Adams, Massachusetts. Here she spent many a lunch break wandering the halls of the museum's three-story retrospective of Sol LeWitt's wall drawings, and found herself continually inspired by the "father of conceptual art." Ash now lives permanently in the Berkshires and finds LeWitt's influence inspires her at the most unexpected moments — say, for example, when she's curating her blog, Monster Bites. Today she shares that inspiration with all of you.
To view the three-story retrospective of Sol LeWitt's wall drawings, you must make your way through a renovated 19th-century mill building, complete with bare brick walls, exposed piping, and even a low-ceilinged steel bridge or two. After navigating these historic passageways, you are assaulted with bold, unapologetic color, obsessive, tedious scribbles, and repetitive, all-consuming patterns that loom above your head and expand before your eyes into the halls of the exhibition space.
It's an affront to the senses. It's awe-inspiring. And it's been known to garner a "Hey, wait, I could do that." LeWitt's use of geometric shapes and patterns, while mesmerizing when displayed on such a grand scale, are primarily simple, basic forms that can be executed by anyone's hand.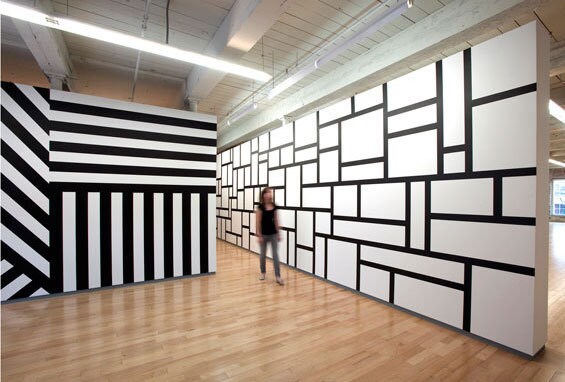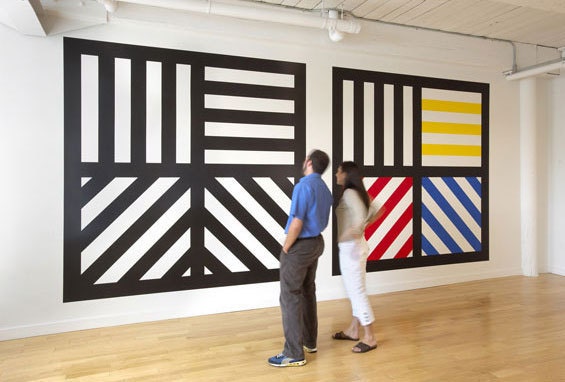 But these forms are not the heart of his practice. The idea, the moment before pencil or paint hits the wall, is the essence of his work. The core of his practice is not in the execution but in the concept. His instructions, which detail the meticulous plans and vision for each drawing, are then executed by draftsman, by a hand other than the artist himself.
This kind of universality, the ability for anyone of any training or background to follow and create a piece of art envisioned by a man who today is considered a revolutionary figure within the art historical canon, is why LeWitt's practice is a prime example of the power of art in the public sphere. The wall drawings cannot be possessed. One cannot pocket the grids of color and rows of graphite. But everyone can "own" a LeWitt by understanding the concept. His practice is accessible in a way that empowers everyone to take up the hand of the artist and create these deceptively simple yet stunning wall drawings.

"Since art is a vehicle for the transmission of ideas through form, the reproduction of the form only reinforces the concept. It is the idea that is being reproduced. Anyone who understands the work of art owns it. We all own the Mona Lisa." – Sol LeWitt

As you wander the floors of the retrospective, arranged chronologically from 1968 to 2007 (the year of the artist's death), you move through the growth and expansion of LeWitt's practice, and experience 105 visual examples of this trajectory. Your stomach turns at the painstaking detail of thousands of vertical pencil lines not touching. Your eyes blur and squint at the affront of neon orange and green undulating across the wall. Your hand aches at the density of the graphite scribbles. You're transported back to a childhood filled with pages of Dr. Seuss and afternoons of Candyland.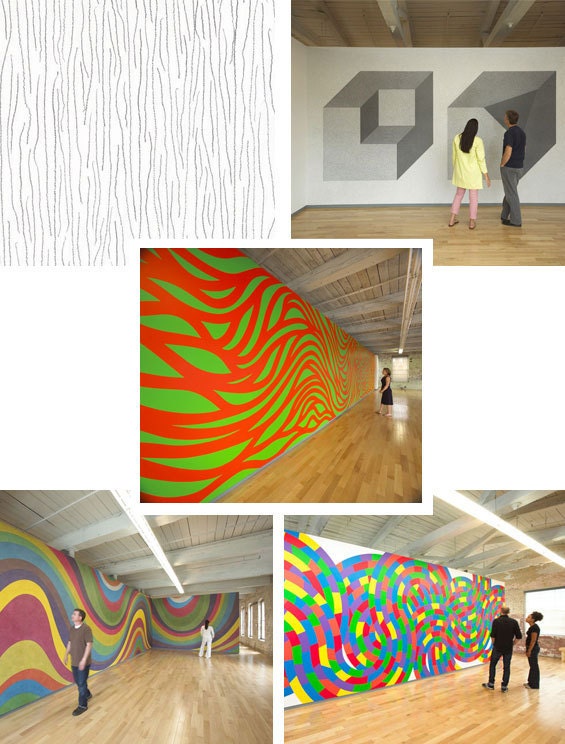 Walking through the exhibit is a full-bodied sensory experience that leaves me dreaming of a home filled with blank walls on which I can recreate these astonishing and magnetic designs. Talk about a great DIY home redesign.

I now see LeWitt's patterns, shapes, and intense use of color in my everyday life. As I peruse the pages of Etsy I am struck by these basic forms and concepts in so many of the designs and handmade creations that I encounter. LeWitt's famous words to artist Eva Hesse resonate in my thoughts: "Don't worry about cool. Make your own uncool." Every member of the Etsy community is doing just that: making, creating, and building their own world and aesthetic that transcends mainstream definitions of what is hip or trendy.
LeWitt would approve.
The exhibit is on view for twenty-five years, thus you have twenty-two years and counting to make the trip to the Northern Berkshires to experience the retrospective in person, as it should be. More information is available on the exhibition website. If you love LeWitt's work but don't have the wall space to recreate one in your home, you can grab free desktop and Twitter backgrounds Ash created and give your computer a digital redesign.
For more information on the surrounding area, Ash has written an Indie Guide to the Northern Berkshires available here. You also can find Ash writing daily at Green Eyed Monster and her personal blog, Blog a la Cart. Follow Green Eyed Monster on Twitter and on Facebook.
All photos by Kevin Kennefick for MASSMoca
More Posts on Public Art | Artistic Endeavors Series | Art Category