by Katie Hawley
March's mesmerizing birthstone has us dreaming about cloudless skies, calm blue seas, and endless jewelry options.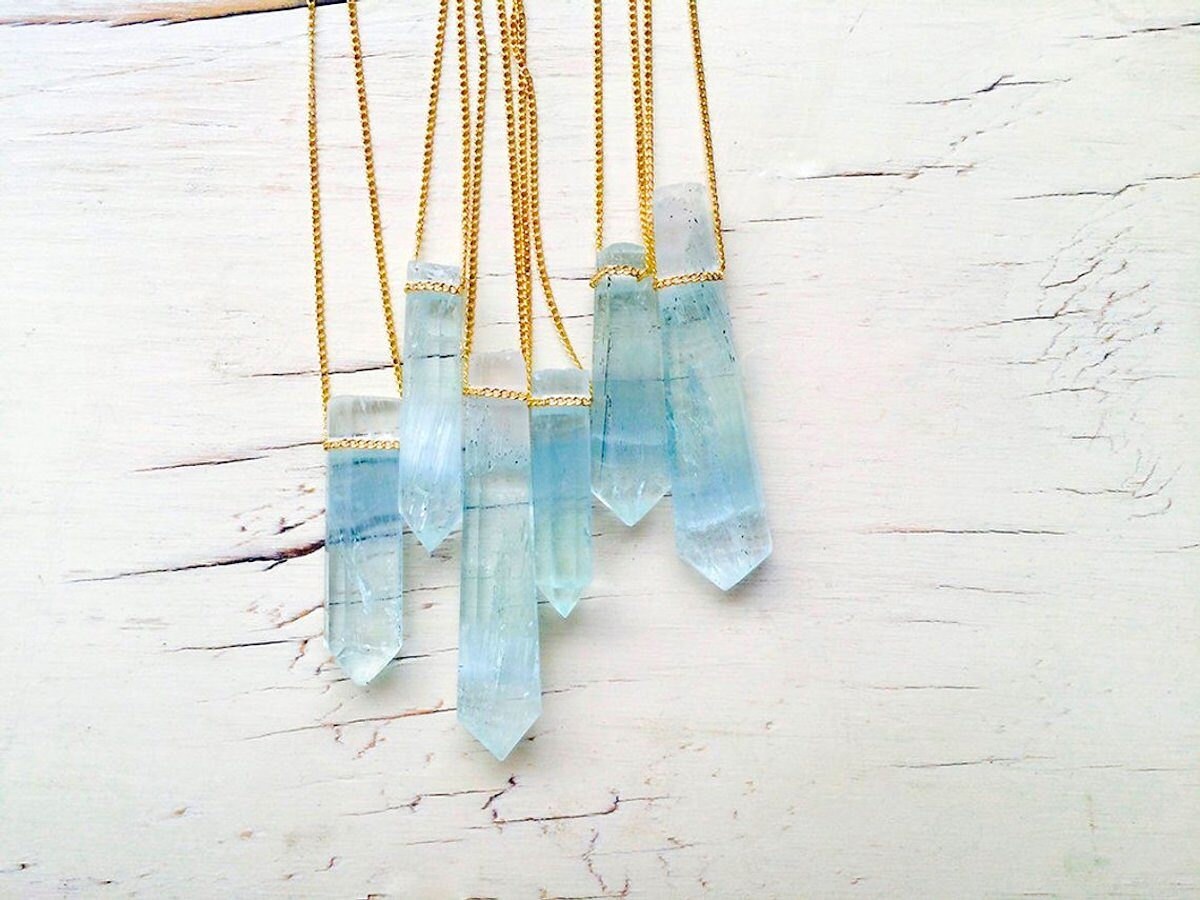 When newly minted royalty Meghan Markle stepped out of Windsor Castle on her wedding day last May, all eyes shot straight to the stunning aquamarine cocktail ring adorning her 
right hand
. Set in yellow gold and accented with solitaire diamonds, the show-stopping piece (which originally belonged to Princess Diana) instantly thrust
March's light-blue birthstone
into the spotlight for jewelry lovers the world over. Meghan's "something blue" may have given aquamarine a major publicity boost, but this precious gem, whose name is derived from the Latin words for
sea
and
water
, has long been a favorite for not only newlyweds, but also sailors and fishermen, who historically looked to the stone to provide safe passage over stormy seas. So whether you're
planning a wedding
or just daydreaming of a relaxing oceanside getaway, read on to discover five unique ways to incorporate aquamarine into your jewelry rotation today.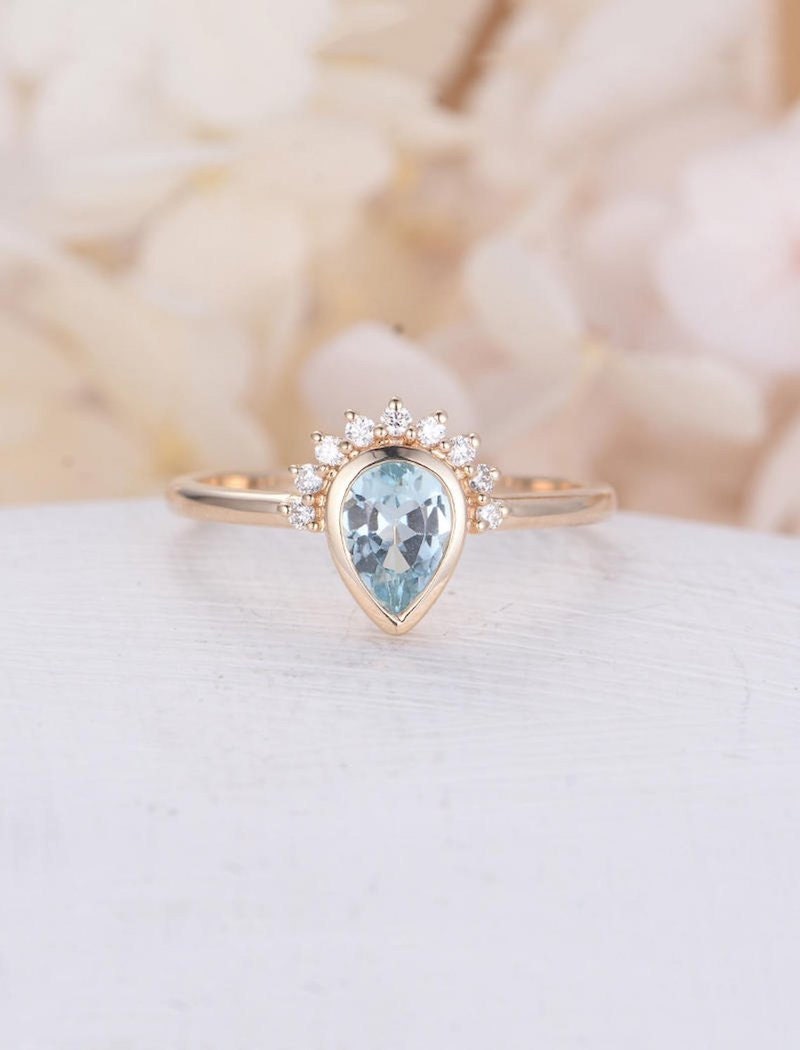 >
For a fresh, on-trend take on Meghan's classic aquamarine heirloom, look no further than this
pear-shaped sparkler
, available in rose, white, and yellow gold settings. The most brilliant detail? The crowning semi-circle of conflict-free diamonds, which mimics the layered look of stacking rings in a single band.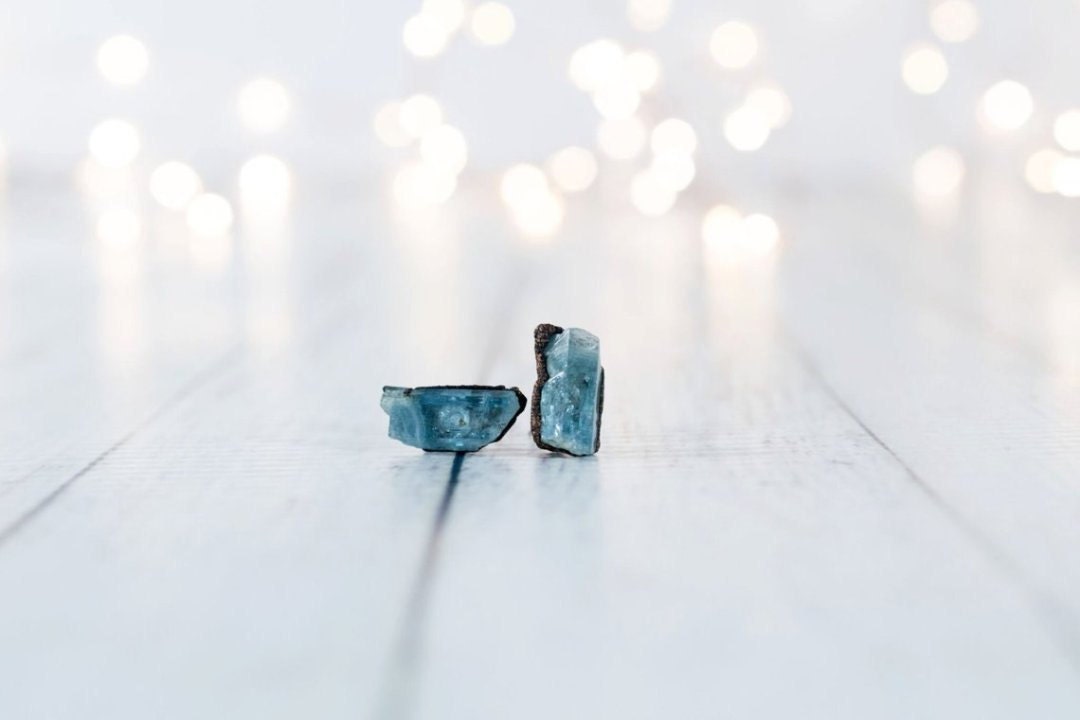 >
Given aquamarine's close association with all things oceanic, it's only fitting that these
raw stone studs
are handcrafted on the picturesque island of Martha's Vineyard, steps from the salt-sprayed Massachusetts shoreline. Thanks to the natural variance of the organic, unfinished stones, each pair of these copper-capped earrings is truly one-of-a-kind.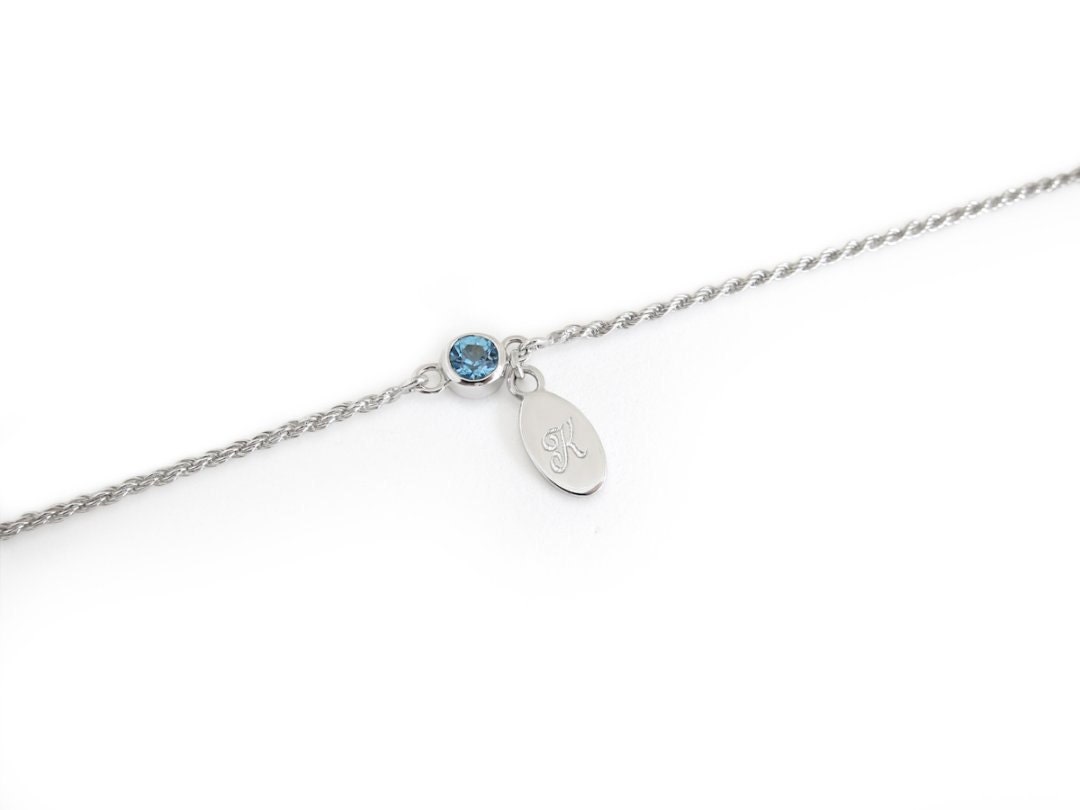 >
Fans of timeless, understated jewelry will find themselves drawn to this dainty
sterling silver bracelet
, which features a solitary polished aquamarine stone—hand-picked for a having a breathtaking quality and brightness that's more than capable of holding its own. For a pretty and
personalized
 touch, an engraved silver initial tag is positively charming.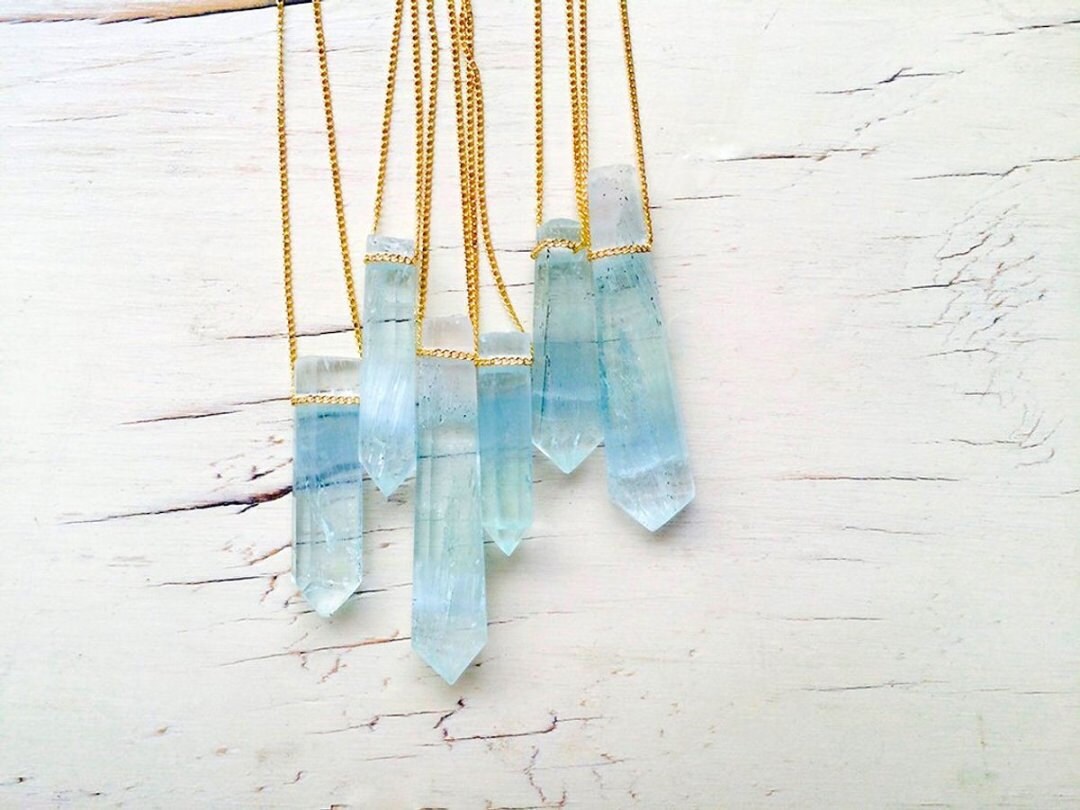 >
The largest piece of aquamarine ever discovered weighed a colossal 245 pounds, but if you ask us, this
modern pendant necklace
—boasting a dazzling shard that clocks in at approximately one-inch long—features the perfect amount of stone to dangle elegantly around a neck. A 14K gold-filled chain brings a warm contrast to the cool blue crystal, which would look equally at home paired with crisp, preppy blazer or funky
vintage dress
.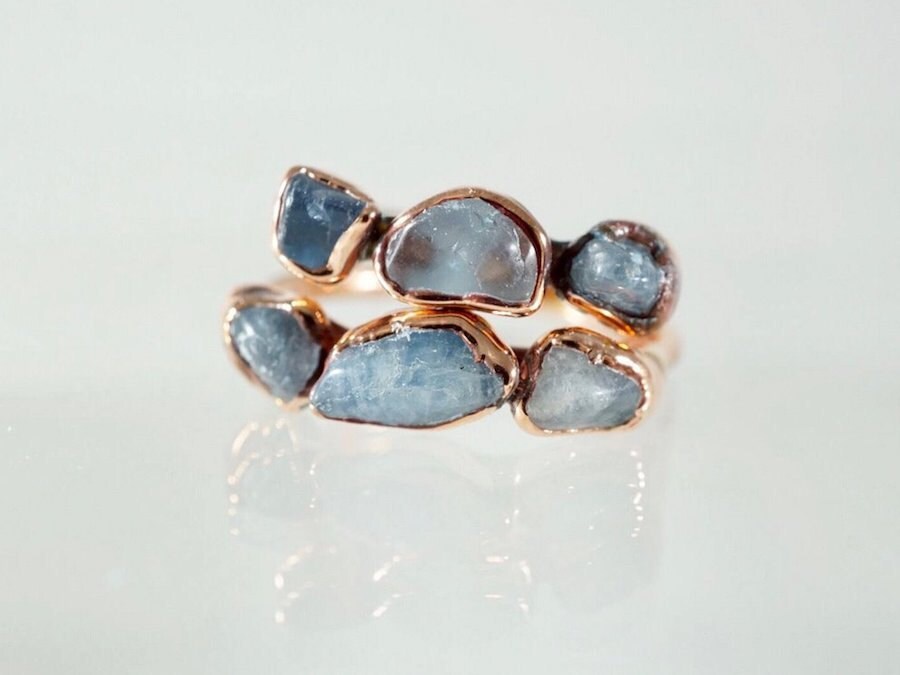 >
When it comes to designing your signature ring stack, durable aquamarine makes an excellent addition. Registering at an 8 on the
Mohs hardness scale
, these shimmery stones can easily stand up to the demands of everyday wear. Our pick? Versatile 
multi-stone electroformed bands
, which would look beautiful layered into a custom mix-and-match set but also shine bright on their own.