What's better than hot cocoa with marshmallows? Monogrammed marshmallows, that's what! Get the DIY with "Candy Aisle Crafts."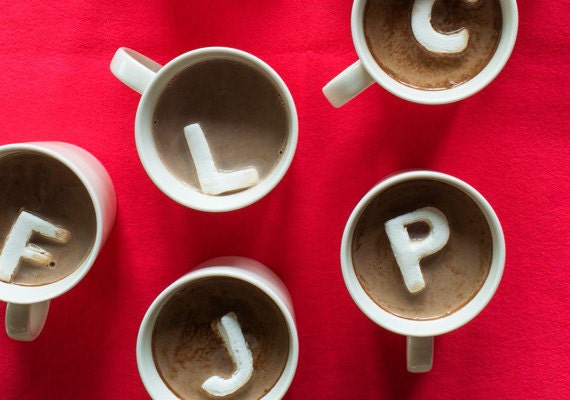 We're smitten with Jodi Levine's new book,
Candy Aisle Crafts.
This inspiring collection of mouth-watering (and adorable) candy crafts can be made with sweets found at your local supermarket. Here in Brooklyn, the weather reports are calling for an "arctic chill" to send temperatures dropping this weekend, and we can't think of a better time to put on a pot of hot chocolate and indulge in these DIY monogrammed marshmallows. Scroll on for full instructions from
Candy Aisle Crafts
. And be sure to check out a few of our favorite mugs and hot cocoa mixes from Etsy at the bottom of this post. Happy weekend!
Monogrammed Hot Chocolate
Shaped marshmallows are fun for topping hot chocolate, oven s'mores, and more. Graphic, less intricately shaped cookie cutters, like letters, stars, and hearts, work well for this project.
You will need:
Cookie cutters Flat marshmallows (such as Kraft Jet-Puffed StackerMallows) Mugs of hot chocolate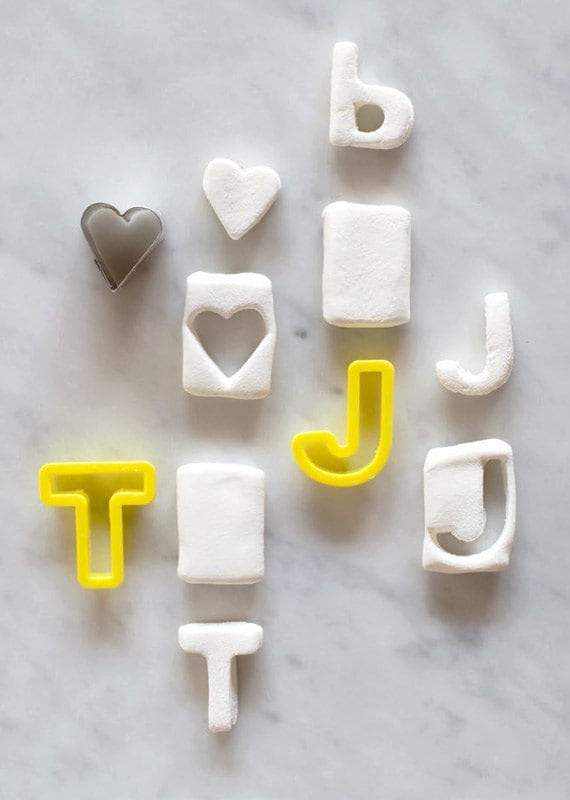 Step 1:
Press the cookie cutter through the marshmallow.
Step 2:
Gently push out the cut shape.
Step 3:
Float the marshmallows in the hot chocolate.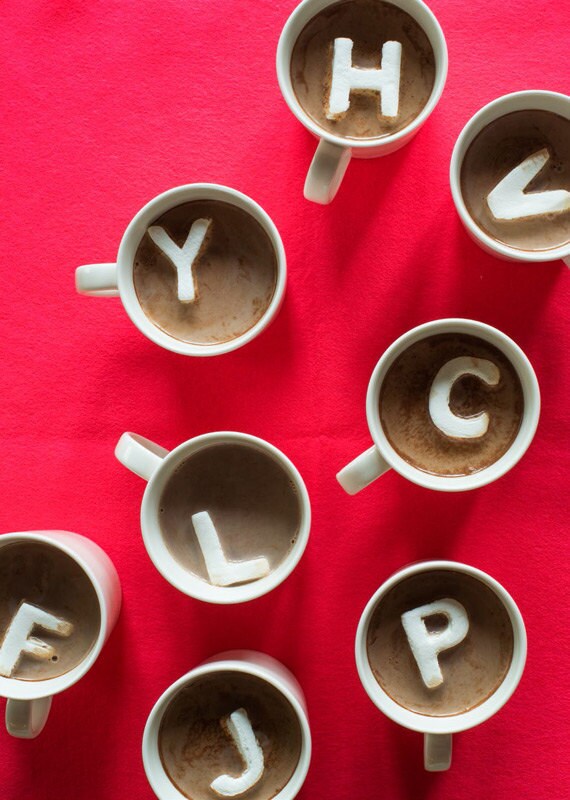 Shop Our Favorite Mugs and Hot Cocoa Mixes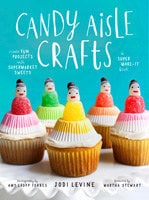 Project photographs by Amy Gropp Forbes; project excerpted from
Candy Aisle Crafts
by Jodi Levine.