Swoon over the stunning products that took home top honors in this year's competition, and discover the surprising stories behind each prized piece.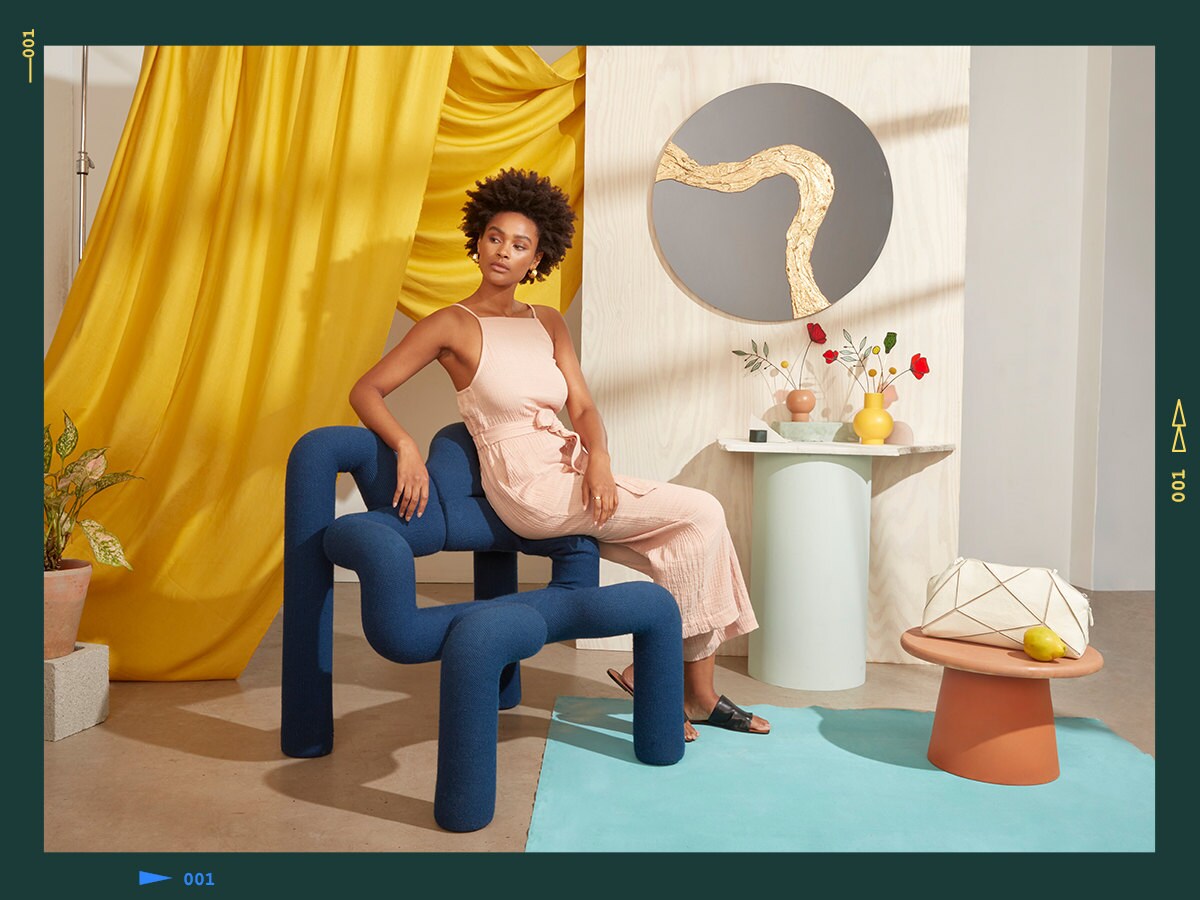 Every day, Etsy sellers all over the world make our lives that much more joyful with their original, one-of-a-kind wares. And every year, as we announce the winners of the Etsy Design Awards, we're awed by their ability to continue delighting us with their innovation. "One of the reasons I love my job is that I'm constantly wowed by sellers' immense creativity," says Etsy Trend Expert Dayna Isom Johnson, who returned to judge the 2021 competition. "I know that with each new year of the Design Awards, our community will bring unique talent and wonderfully imaginative items from around the globe." 
Shop the 2021 Etsy Design Awards Winners
Selected from thousands of submissions by an elite team of judges including Dayna, interiors expert Leanne Ford, entrepreneur and author Meena Harris, and renowned fashion designer Joseph Altuzarra, this year's winners showcase the special magic that happens when you combine a strong concept, skilled craftsmanship, and a generous pour of personality. "All the winning items share a sense of ingenuity and an element of surprise," Joseph says. "These pieces are immediately desirable, and have the potential to add a unique twist to your home or personal style." Read on to feast your eyes on the beauty and brilliance of this year's top-voted finds, meet the extraordinary minds behind them, and shop the standout designs.
Modern gilded "Glissando" mirror by Candice Luter of Candice Luter | Art + Interiors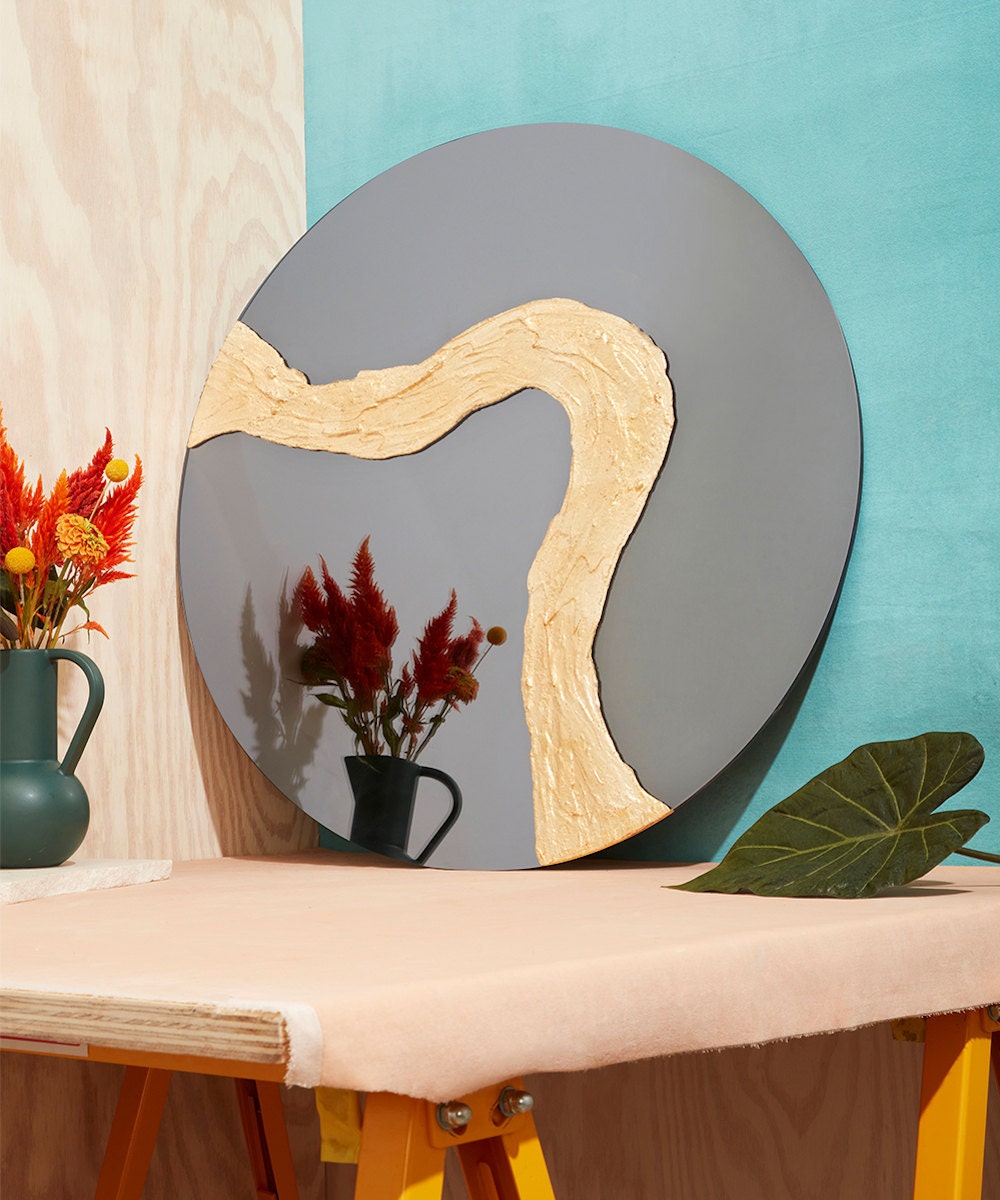 If you ask statement decor maven Candice Luter, the secret ingredient to a good design is collaboration. "It's not about my mirror, but how my mirror can work among the other items in your space," Candice explains of her overall artistic approach, which involves working closely with each client to create eye-catching art installations—perfect for filling any expanse of empty wall. "My first question is usually about the rest of the room, so that I can get an overall feel for the colors, accents, and furniture. A space has to flow, and details make all the difference." 
So when Candice conceived of her Grand Prize-winning "Glissando" design, the Iowa-based maker wanted a versatile canvas that could be customized to blend effortlessly with all sorts of decor schemes, and expanding her line of modern mirrors turned out to be just the thing. Supported by a small but mighty team of seven talented women, she began offering customers options to modify not only a mirror's size and shape, but also the tint of the glass and the color and positioning of a hand-applied textural flourish. "I love seeing all of the unique requests pouring in!" Candice says. "It's so much fun being part of a space's curation process." 
The best part? Each completed mirror turns a simple, everyday object into a conversation piece in its own right—a detail that particularly hit home for the judges. "There's something really striking about the 'Glissando' mirror's simplicity," Meena explains. "It takes something we all have in our homes and elevates it to the level of a stunning piece of art, so that even the mundane parts of your daily routine, whether you're just hanging out around the house or getting ready to go somewhere, include a touch of elegance." 
Want to learn more about Candice's story? Click to watch our interview with the Grand Prize Winning designer, and see for yourself why her shop's motto is "Grit. Grace. Grind."
Foldable clutch by Larissa Hildmann, Lara Kazis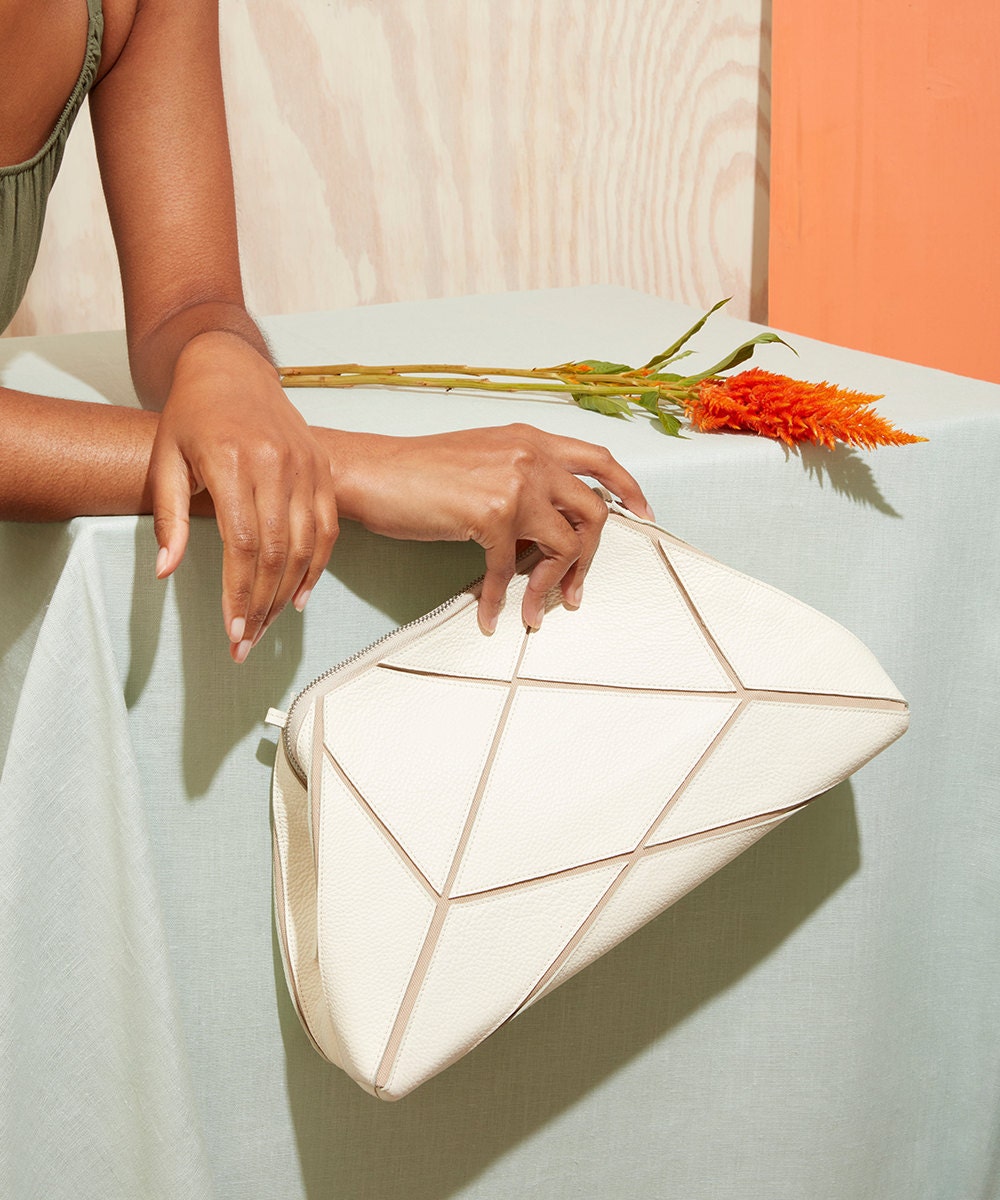 There's more than meets the eye to this handsome handbag from Germany-based designer Larissa Hildmann. Inspired by the art of origami, the convertible carryall morphs between two equally captivating shapes with just a few easy folds, and effortlessly transitions from clutch to crossbody with the addition of an optional strap. "I wanted to create a bag that was functional, timeless, and one-of-a-kind," says Larissa, whose signature accessories label, Lara Kazis, is characterized by clean lines with nods to minimalistic architecture. "After making a prototype out of paper, I started to fold it like origami, and that's when the unexpected happened," she says. 
Brought to life using supple, high-quality leather, the finished product is not only packable, foldable, and collapsible, but thanks to its classic colorways, it's also super simple to style. "The clutch stopped me in my tracks," Dayna admits. "I love that Larissa combined her love of paper folding and geometric shapes to create a multifunctional bag. It allows shoppers to go from day to night with a two-in-one design that's chic and unique." For Larissa, it's also a way for minimalists and accessories obsessives alike to show off their bold side. "I want my customers to feel confident wearing my bags," she adds. "I imagine they're someone who's a trendsetter—and not afraid to stand out."
Terje Ekstrom Chairs from Aliza Kaipainen-Rand and Joel Kaipainen, Catch My Drift Vintage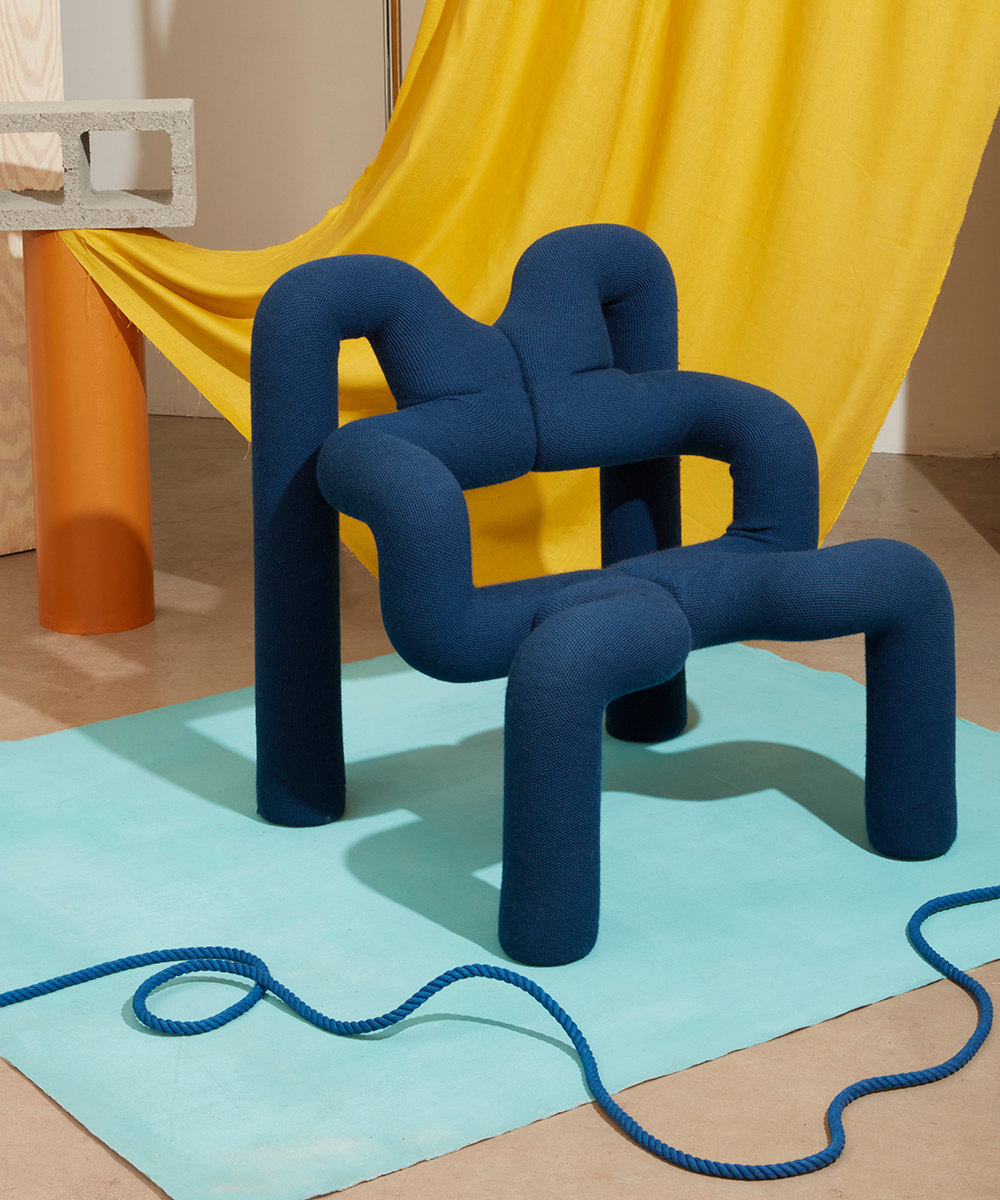 For pro vintage curators Aliza Kaipainen-Rand and Joel Kaipainen, there's nothing quite like scoring an iconic mid-century or postmodern find. "Furniture was truly made like a work of art back in the day," Aliza says. So when the couple managed to track down not one, but _two _ultra-rare Norwegian Terje Ekstrom chairs, they knew they had to procure the matching set for their Wisconsin-based shop. "This chair design has been one of our favorites for years," Aliza says. "In many ways, it embodies the essence of what we strive to accomplish at Catch My Drift Vintage: stand-out design, hard to find, and emblematic of an era. We worked very hard to get this pair!" 
Designed to be both visually striking and surprisingly ergonomic, this cutting-edge, sculptural seating is sure to become a conversation-sparking centerpiece of whatever space it occupies next. "We like to believe that the environment that these chairs will create will be the kind of artistic and inspiring interior that rock stars, intellectuals, and film and literary geniuses will grace," Aliza says. Unsurprisingly, they already have one fashionable admirer: "The Terje Ekstrom chairs are one of my all-time grails!" Joseph says. "I would love those in my home!" 
Stained glass wildflower bouquet by Noor Springael, Glas & Glas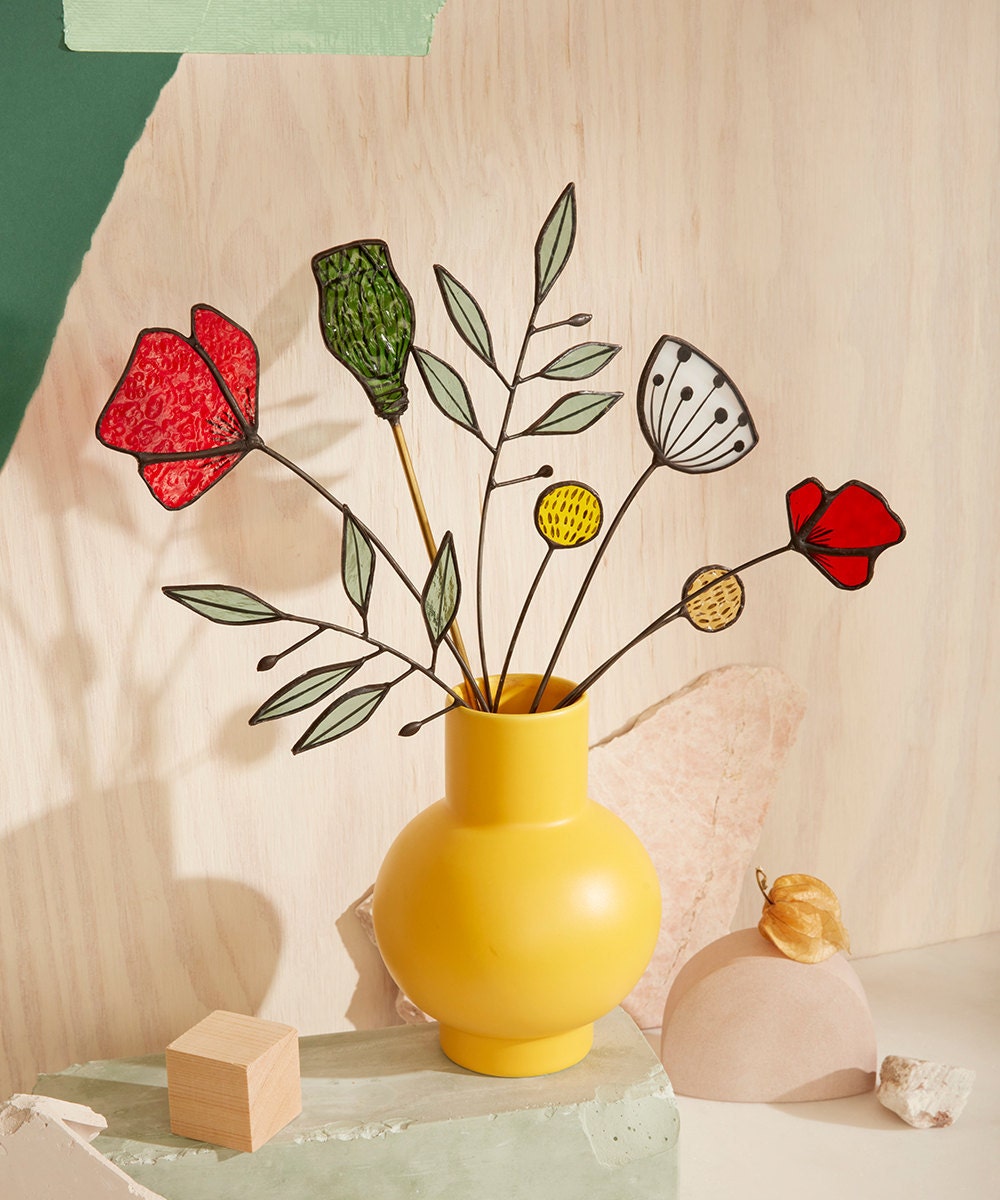 If there's one thing the Etsy community loves, it's florals. So it's no surprise to hear that this year, the peoples' top-voted piece was artist Noor Springael's wilt-proof wildflower bouquet—and our judges couldn't agree more. "The designer completely recontextualizes these fleeting, impermanent objects of beauty by representing flowers in metal and glass," Meena says. And for interior designer Leanne, it's decorative details like the subtly textured seed pods that make all the difference. "Everything should feel considered and chosen, even the little things," she says. 
A stained glass veteran with over 20 years of hands-on experience, Noor prides herself on opening shoppers' eyes to the ornamental possibilities of stained glass at any scale. "People still mostly think of church windows when thinking of stained glass," explains the Belgium-based maker. "Making small, easy-to-integrate objects is my way to show the world that there's so much more to the medium." Created using traditional techniques, each individual glass poppy and blade of pampas grass is hand-painted grisaille-style and fired in a kiln to give it its colorful detail—to dazzling, eye-popping effect. "There's no other medium that interacts with light the way colored glass does," says Noor of her sun-catching stems. As for styling? "I can see the bouquet standing in a big vase on dinner tables all around the world," she says.