Goodbye, color! While Meg Lewis's designs are happy and bright, she finds serenity in a minimal, colorless home.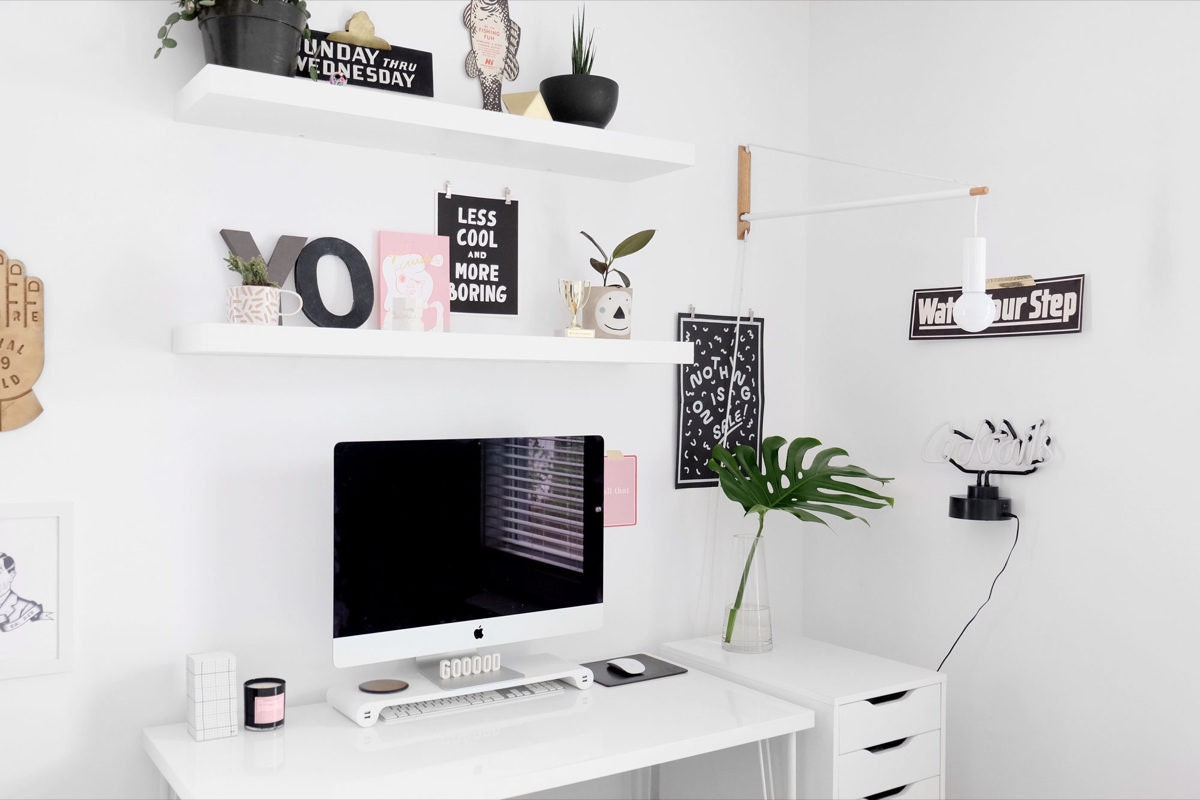 As a visual designer who creates colorful, imaginative experiences for brands — and who's also created a powerful brand for herself, centered around her love for graphic minimalism, high-contrast pinks, and fearless dancing — you might expect self-described "happy human" 
Meg Lewis
 to infuse her home with splashes of bright, bold color. But you'd be wrong: "There has always been a weird disconnect between my happy personality and my colorless living spaces," she says. "My work is often very colorful, and I use it to evoke emotion. But when it comes to my home and my personal life, I find that the lack of color makes me feel calm." Meg and her husband (and fellow designer), 
Brad Evans
, recently relocated from New York City to Minneapolis, where they've created a relaxing sanctuary composed of black, white, wood, and greenery. Despite its streamlined look, there's still plenty of silliness that goes on in 
"the House of Nonsense."
We got in touch with Meg to talk about her new-digs wish list, how to create a cohesive personal aesthetic and her favorite songs for dancing.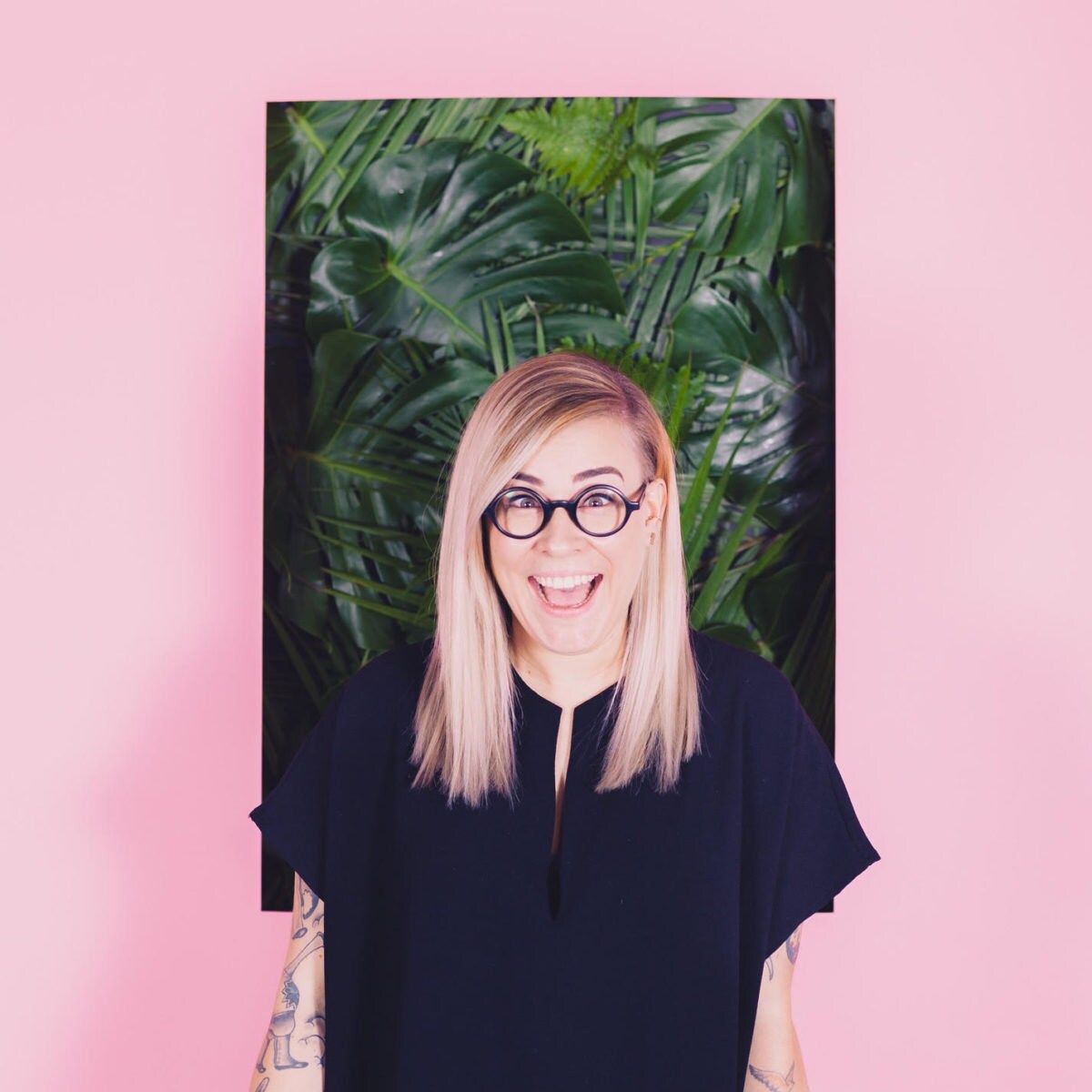 Name: Meg Lewis Occupation: Designer and founder of
Ghostly Ferns
Where you live: Minneapolis, Minnesota How long have you lived here? 6 weeks!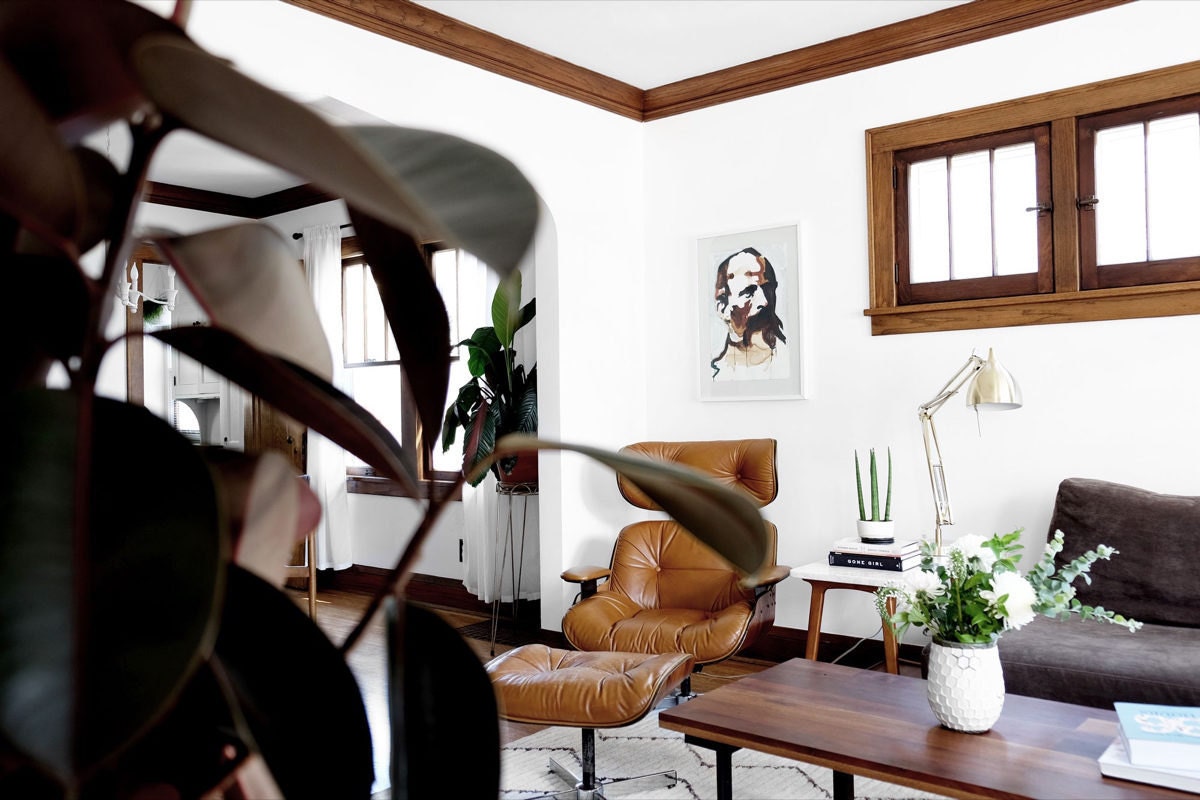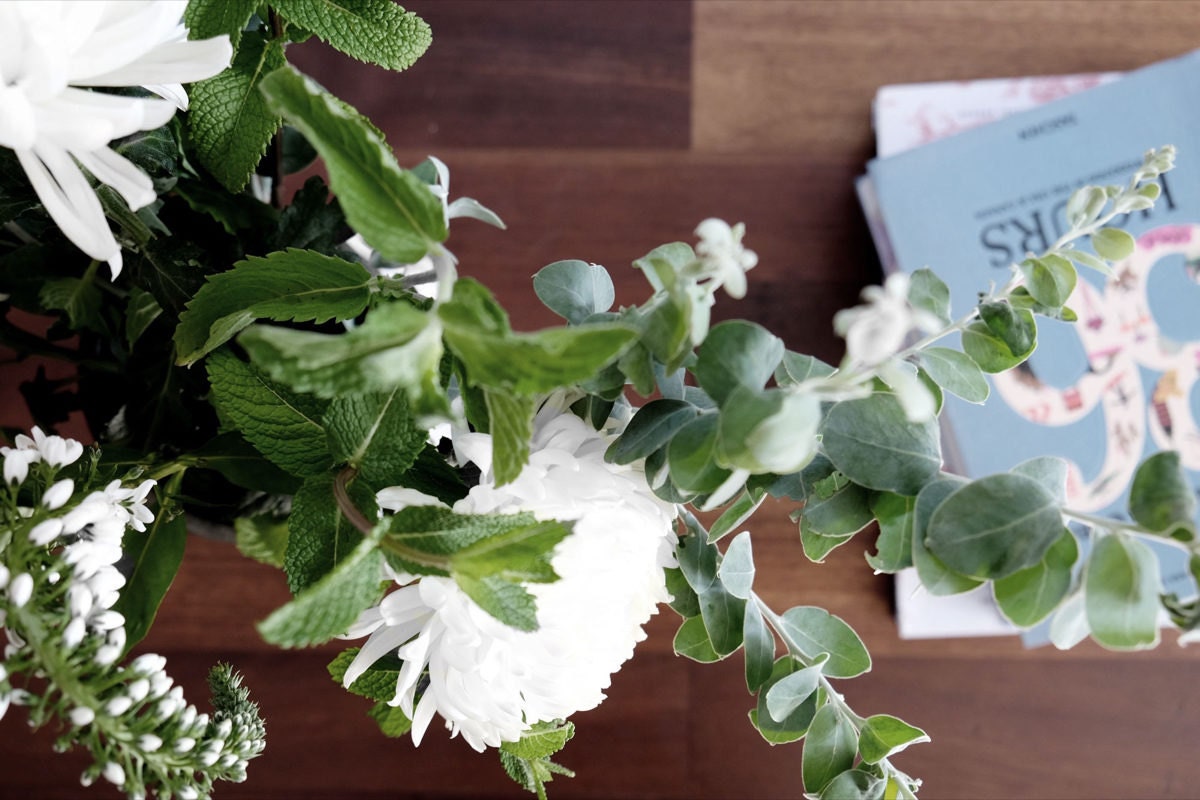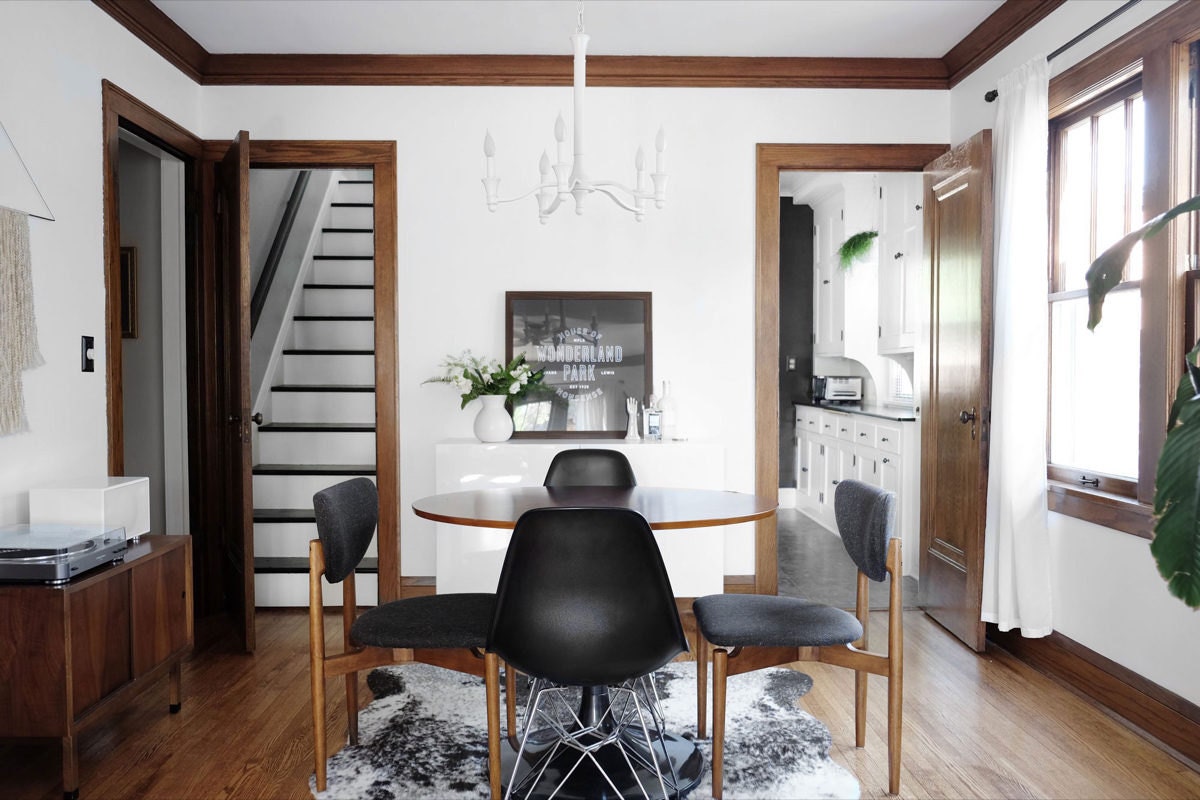 Your aesthetic is so distinctive, both in work and in life. Did it take you a while to develop your style or have you always gravitated toward minimalism in your home? When did black and white become a thing for you?
I am so attracted to colorful things, weird things and oddities. For many years I was
collecting strange vintage pieces and putting them everywhere
 — my space was always a mix of patterns, textures, and colors — but it was making me feel discontent, and I couldn't place why. Once I started removing color, I immediately felt more at ease. It's important for me to have my home be a relaxing sanctuary that soothes my mind.
What are three words you'd use to describe your style?
Fun, happy, friendly.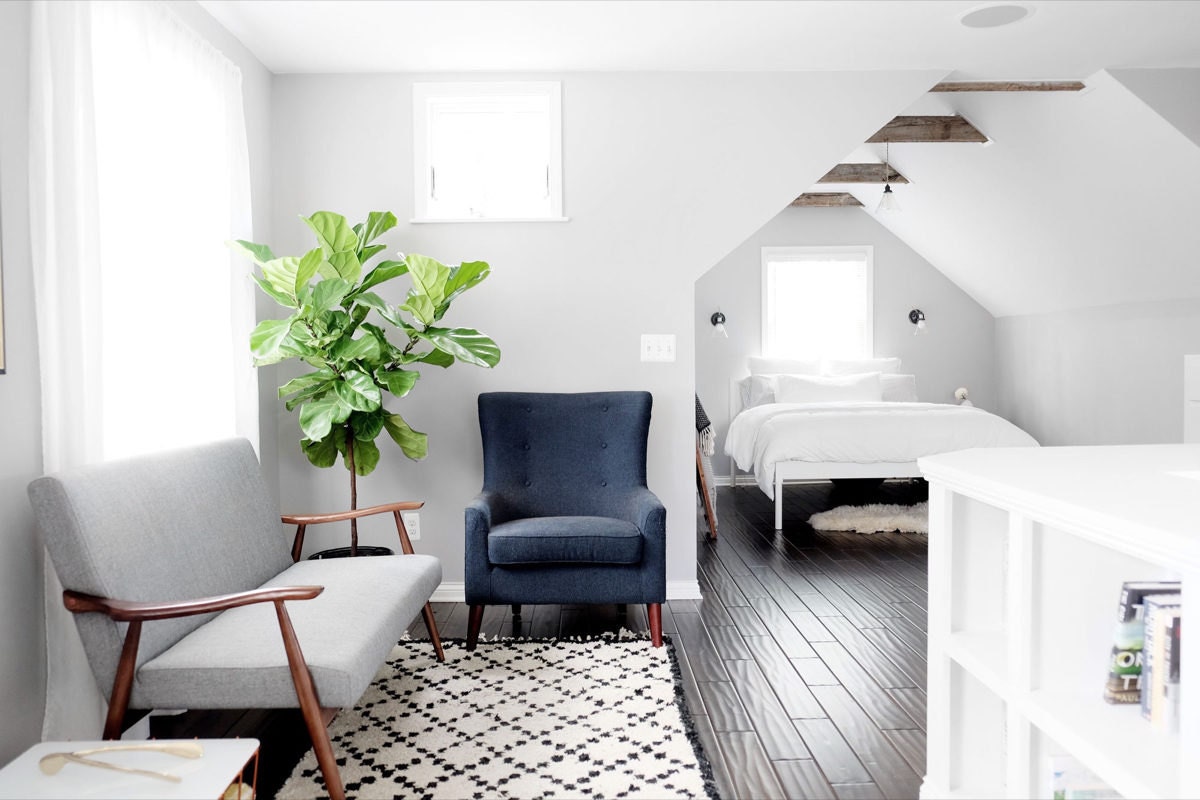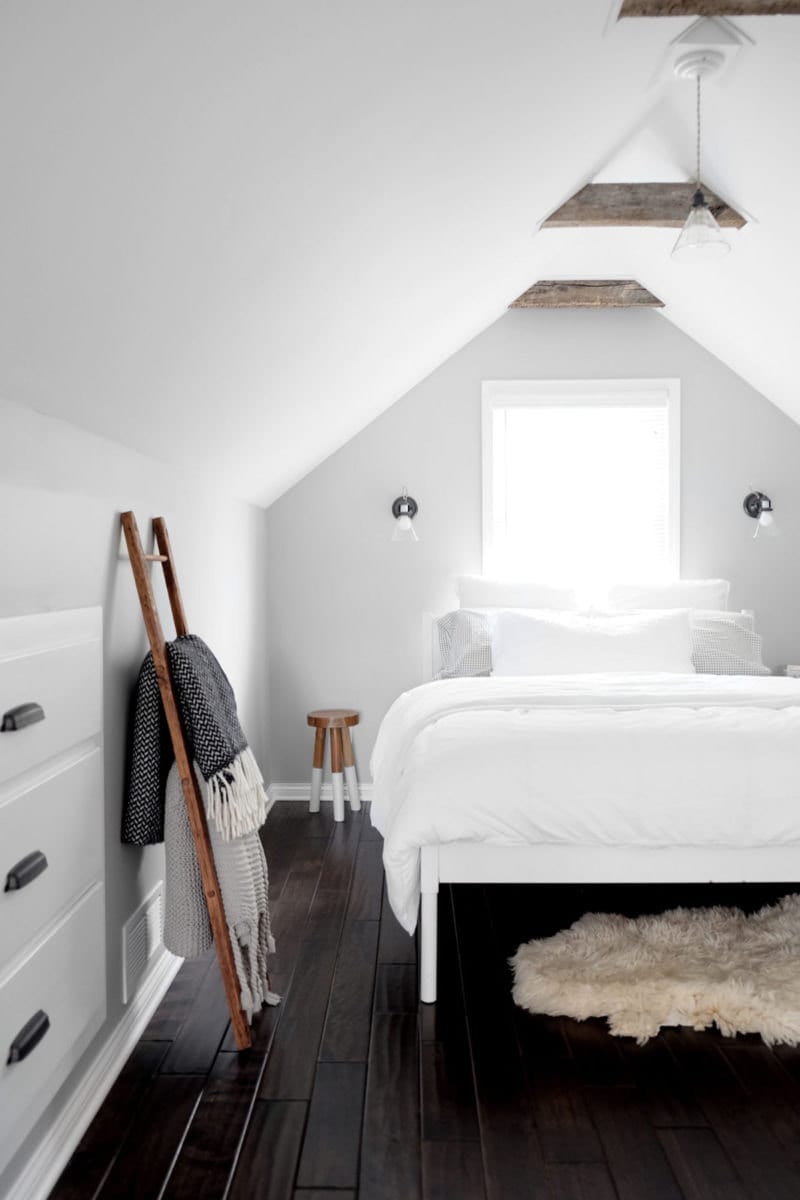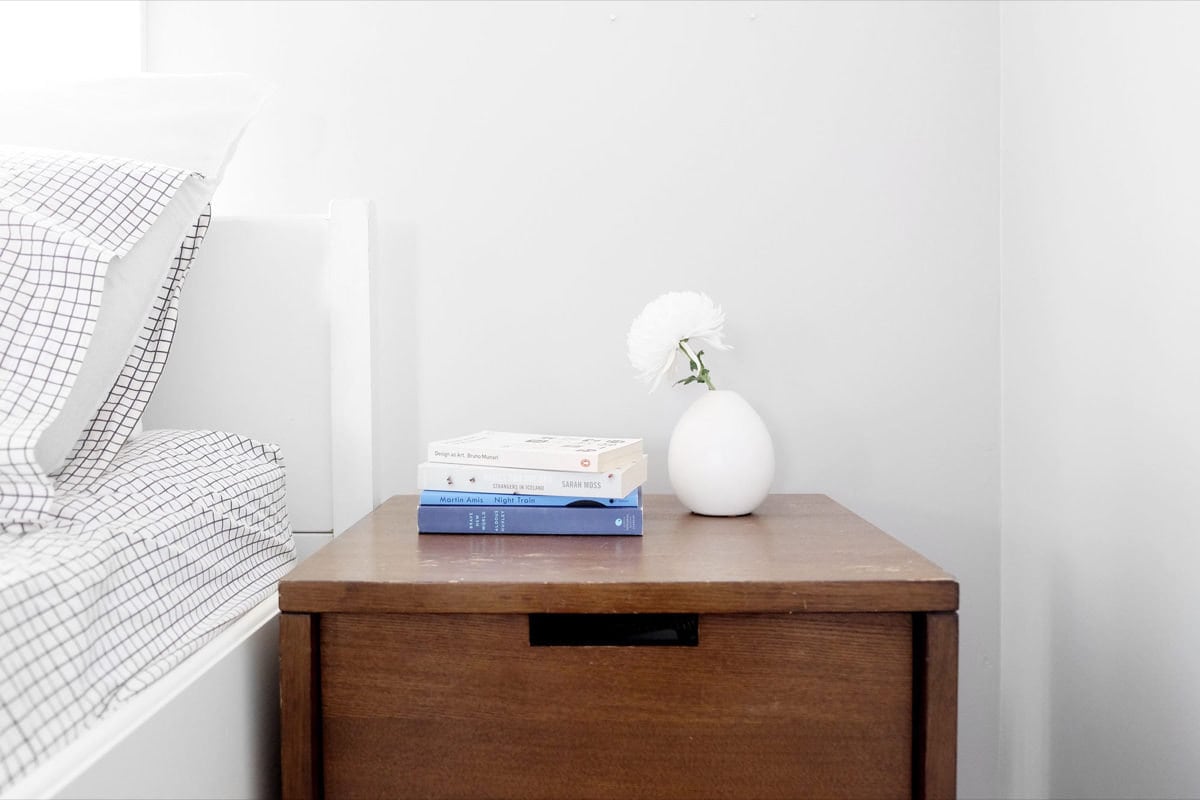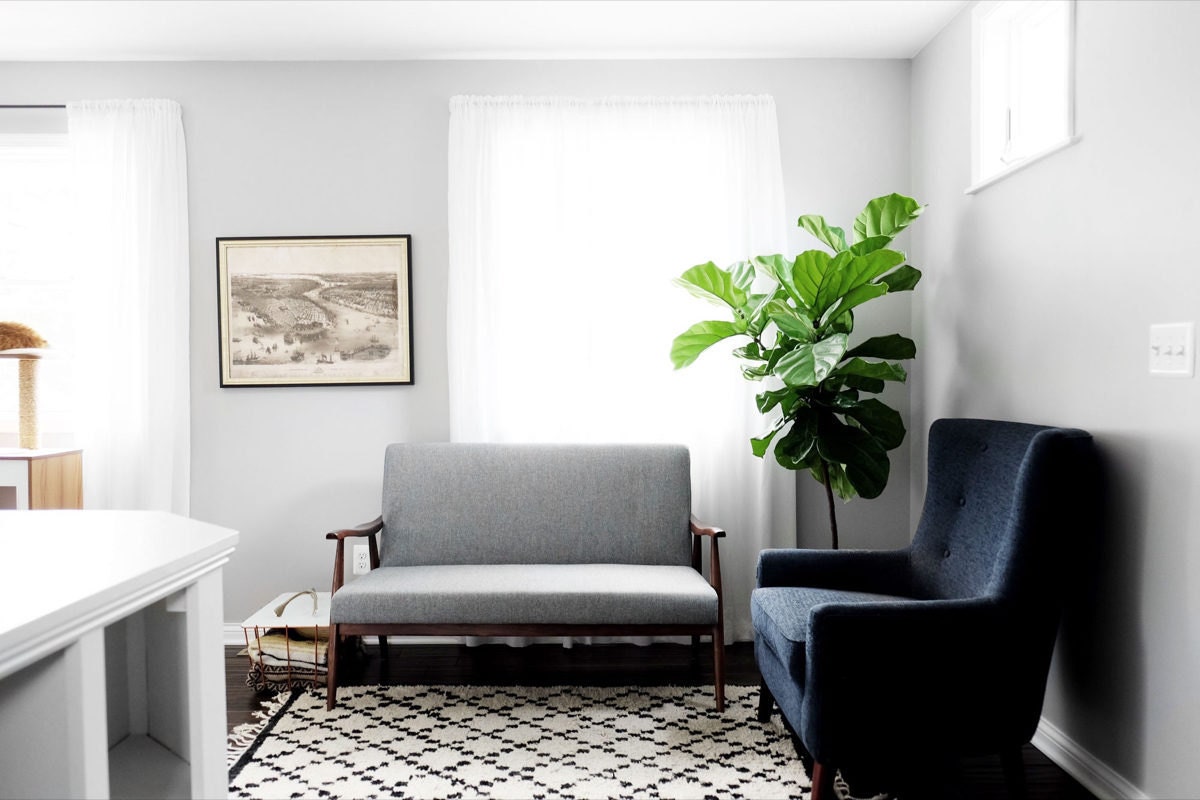 You recently moved from New York to Minneapolis and purchased your first home. What excites you most about your new space?
My husband, Brad, and I had been in NYC for a few years and absolutely loved every minute of it. We're both fairly independent people who need personal space, and that was so hard to get in New York. It was time to move somewhere quieter and finally become invested in a community. We both felt Minneapolis had values similar to our own, and we were right!
What's your approach to decorating your new space? 
Goodbye, color! I removed all color and replaced it with
plants and greenery
. Brad and I gravitate to more masculine interiors, so we wanted to make sure we used black, wood, and white as much as possible.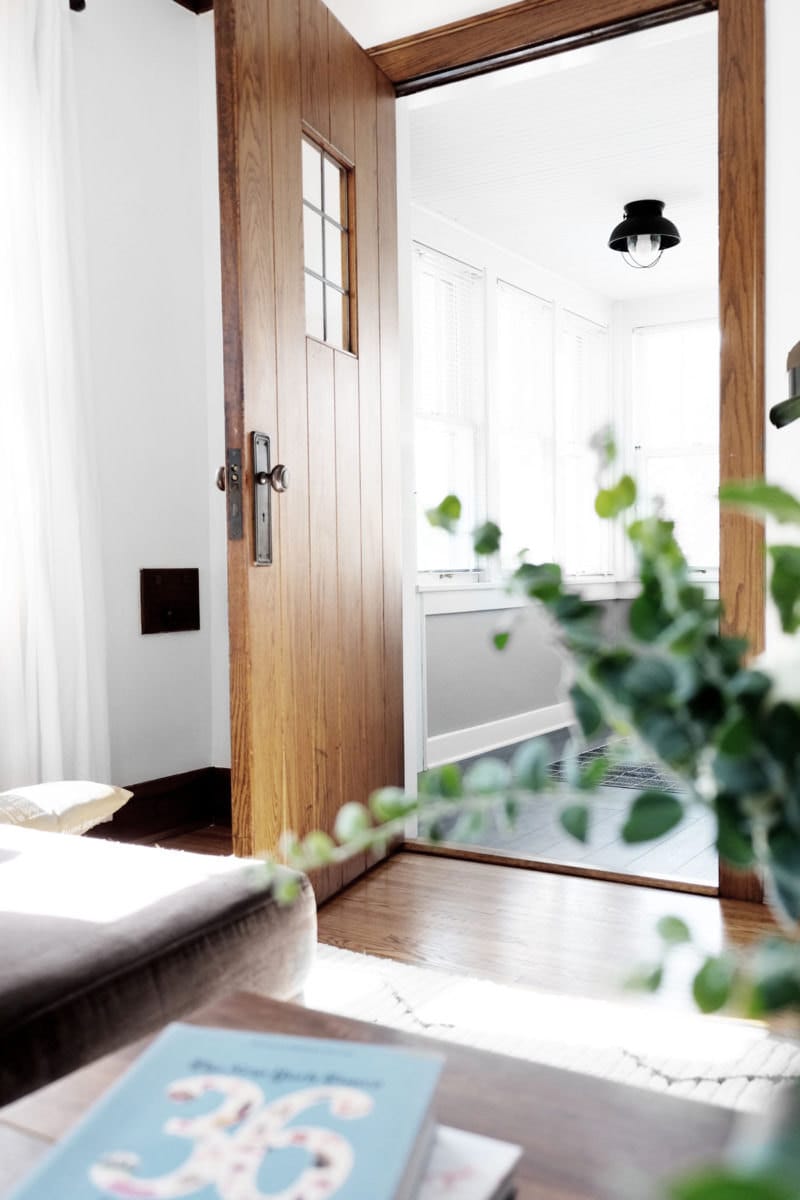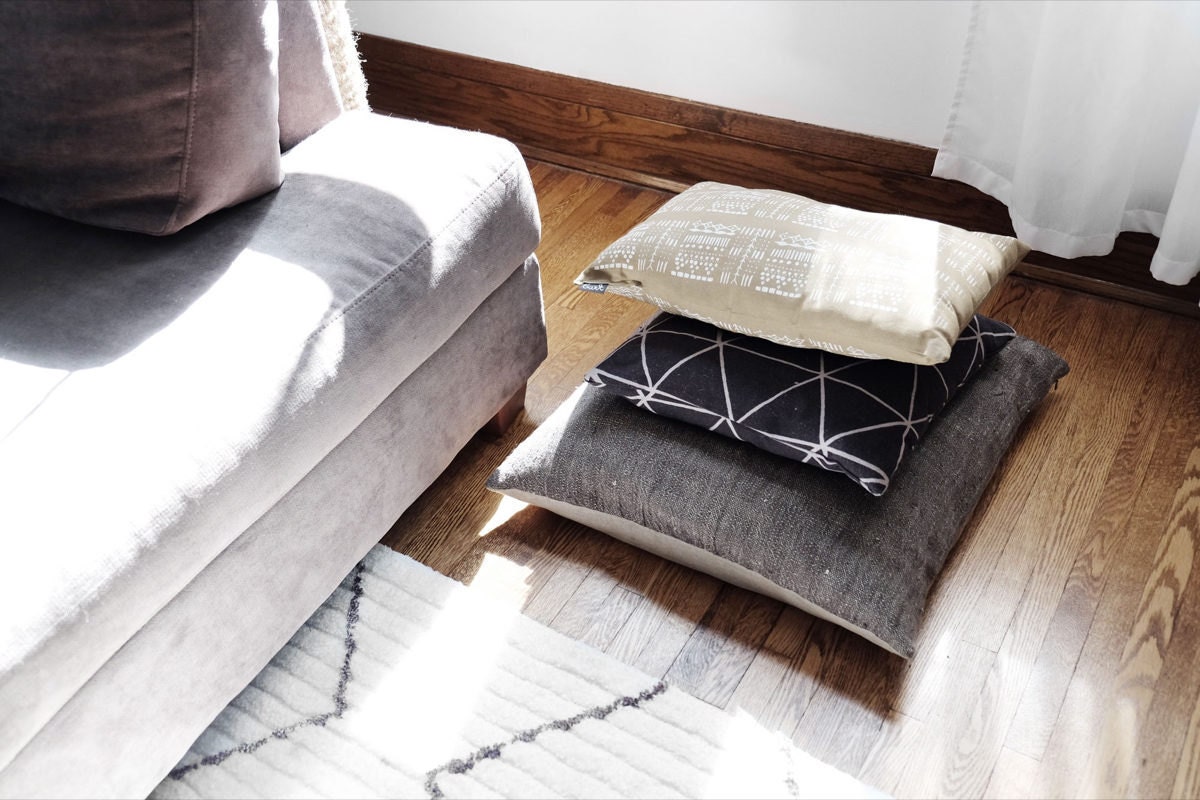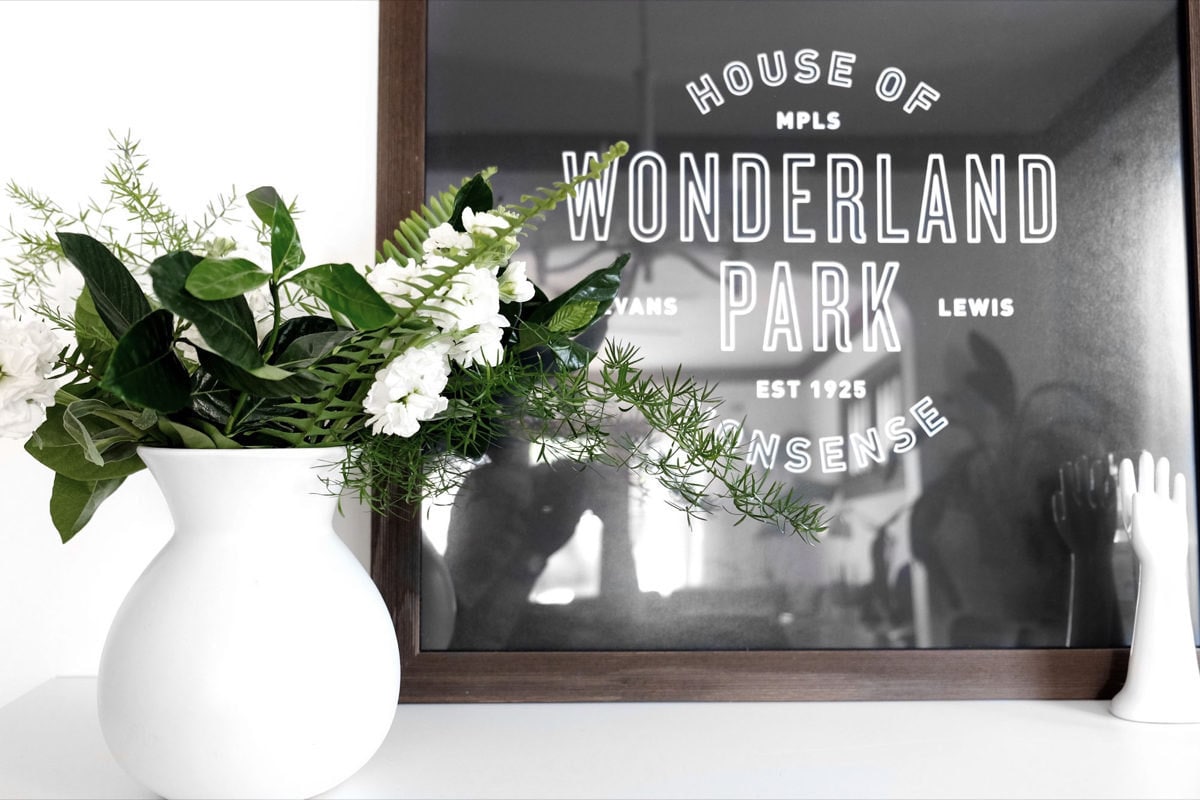 You've dubbed your new home the #houseofnonsense. What inspired this name? 
There was an old amusement park,
Wonderland Park
, in Minneapolis that shut down just before our house was built in the '20s. The amusement park had many attractions, one of which was called the House of Nonsense. I just love that name so much and thought it would be a great way to pay homage to the community and the past — and also, it's fitting because there's a ton of nonsense that goes on here.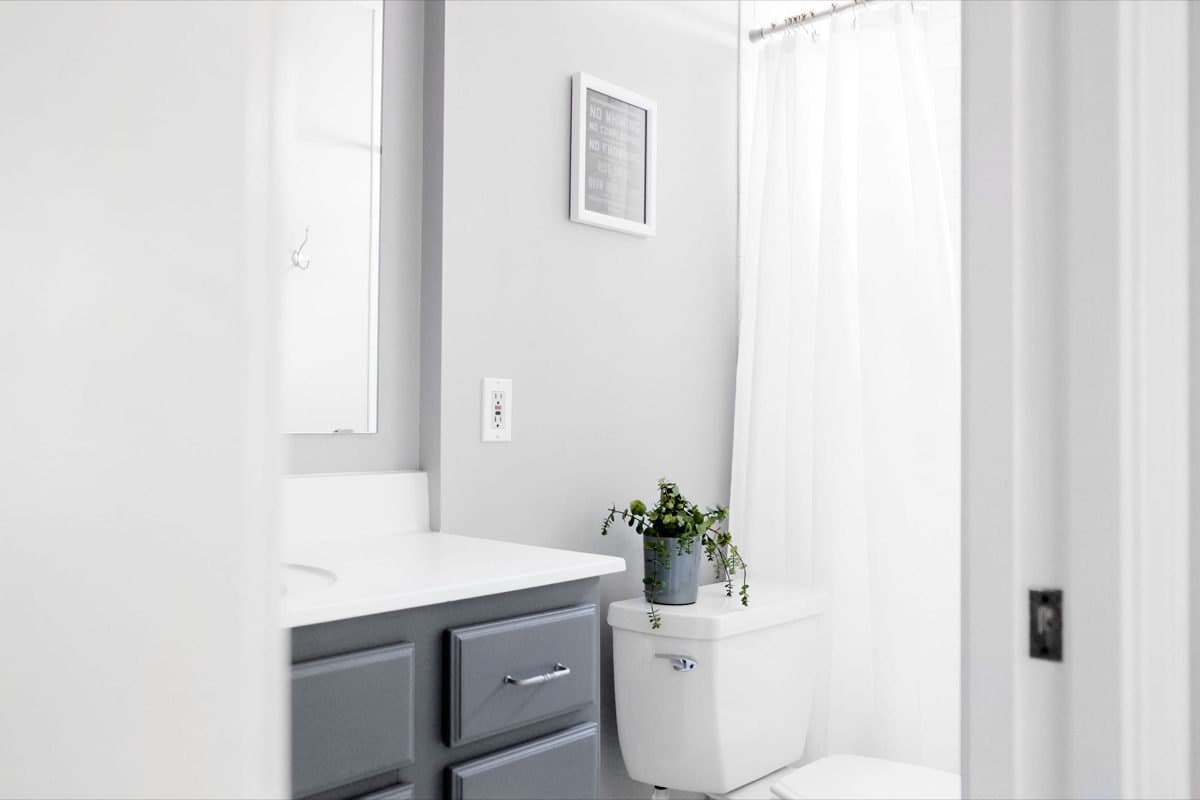 What are your go-to sources for design inspiration?
Pinterest
, obviously, has been super helpful as a collaborative tool between myself and Brad. I also channel Minneapolis buds 
Wit & Delight
and
Breanna Rose
.
Because we're Etsy, we gotta know: Who are some of your favorite Etsy designers? Are any items in your home from Etsy sellers? 
I have
this Crane Light
from Andrew Neyer in my office and I love it. I've also recently been into swapping out legs on my cheap furniture to better legs. I have legs from
Covet Modern Design
that I just love.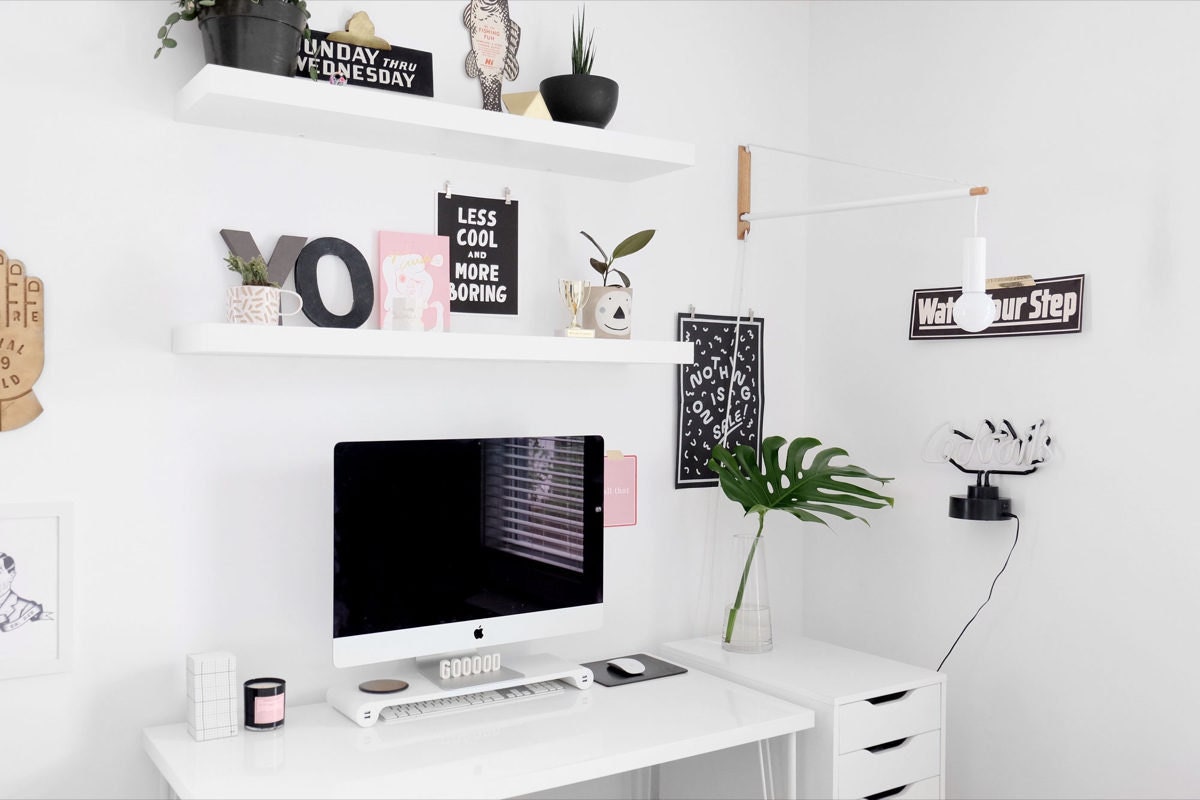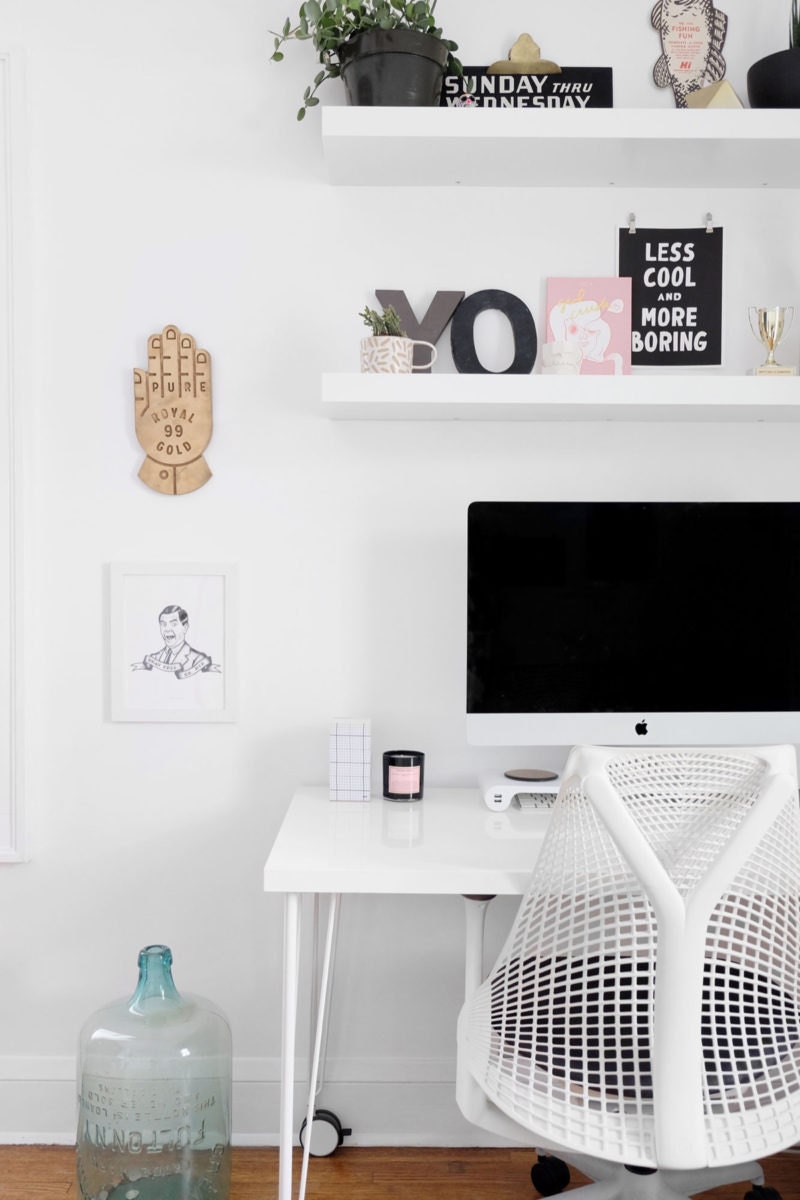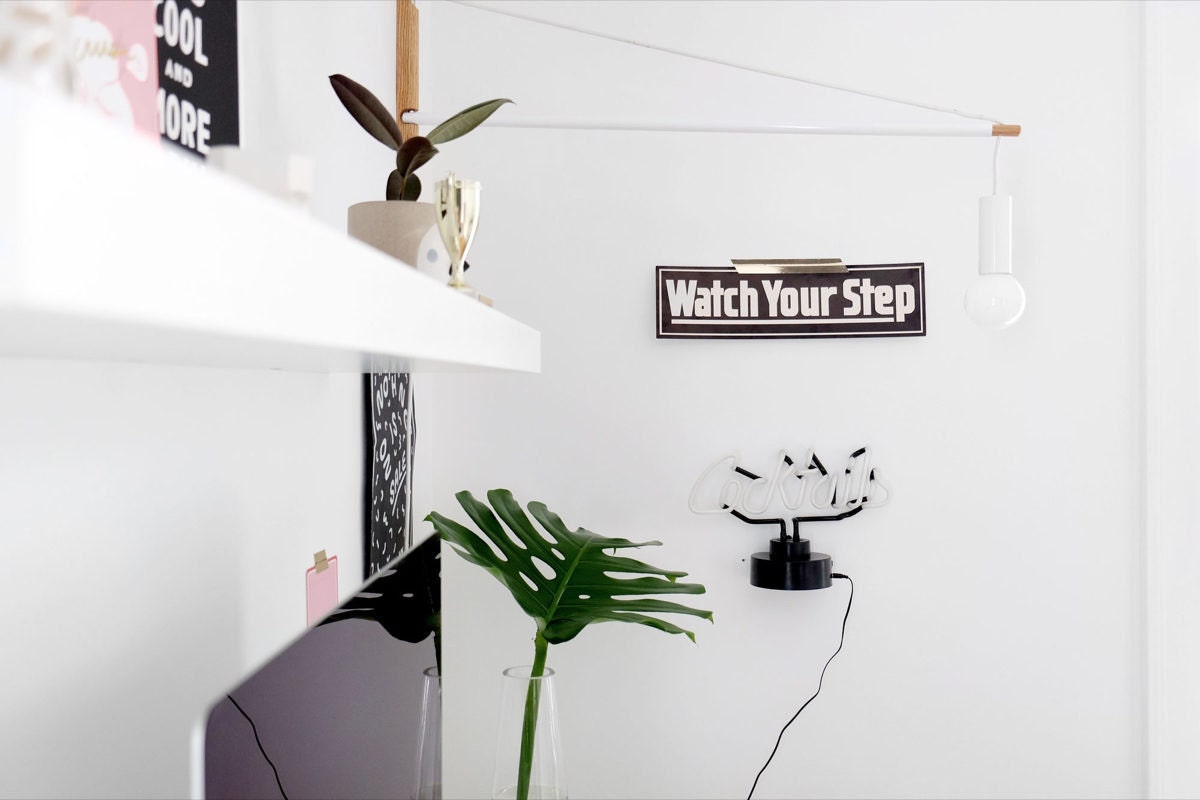 You work from home for your design business. What do you love most about it (or wish you could change)?
While it is still fairly colorless, my office has a lot of high contrast and pops of bubblegum pink and a heck of a lot of weird 'n' fun stuff. My space almost feels like a coloring book, allowing me to fill it in with my own vibes for the day. It's a space that's 100% just for me and no one else, and it's a perfect reflection of my personality. I've waited for an opportunity like this since forever, and I'm so glad to finally have it.
You clearly love to dance, and I love watching it. What's your favorite song to dance to right now? What purpose does dance serve in your creative process?
Shamir's "On The Regular" has been my dancing jam for the past year! I started dancing by myself as a way to get energized and I find that it's a great thing not only for self-care but also for my health. There is no better feeling than giving it 100% while no one is watching. That dumb phrase, "Dance like no one is watching," is so true! Dancing by myself is something I do just for me. It makes me feel powerful and good. It makes me feel alive and happy. It makes me feel unstoppable. Once I'm done, I feel on top of the world!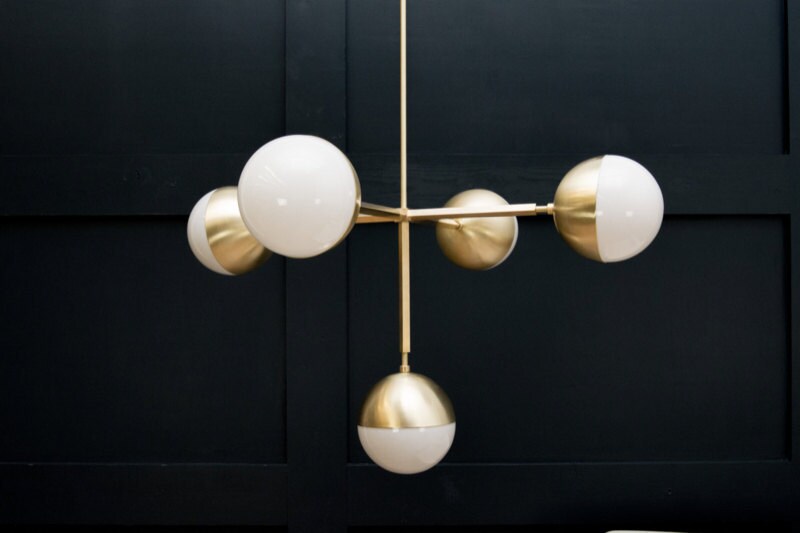 Tell us about some of the other artists, designers, or Etsy sellers whose work you admire. Is anything on your wishlist for the House of Nonsense?
My favorite thing on Etsy right now is
lighting
. I have been dying for
this chandelier
from
Lucent Light Shop
(saving up my money now!) and I'm so in love with everything that
Triple Seven Home
makes, especially
this wall sconce
.
What's your best tip for creating a signature style?
Get down to the core of your personality. What makes you unique? What do you like that most people don't? I like to find those things in myself and dial that up to 100. For me, I love Mr. Bean, sarcastic sayings,
weird oddities
, and cocktails. It was important for me to reflect those funny tidbits and translate them into my space. It creates an environment unlike anything else, because it's reflective of my weird quirks and not a generic catalog.